A business card is a visual extension of your brand. With this in mind, it's important to take business card design seriously, especially if you're a startup. Some might think investing in a piece of paper is not essential for a new business. Don't be one of those people! Let's read important business card design basics and start on the right path.
Business Card Design: Before We Start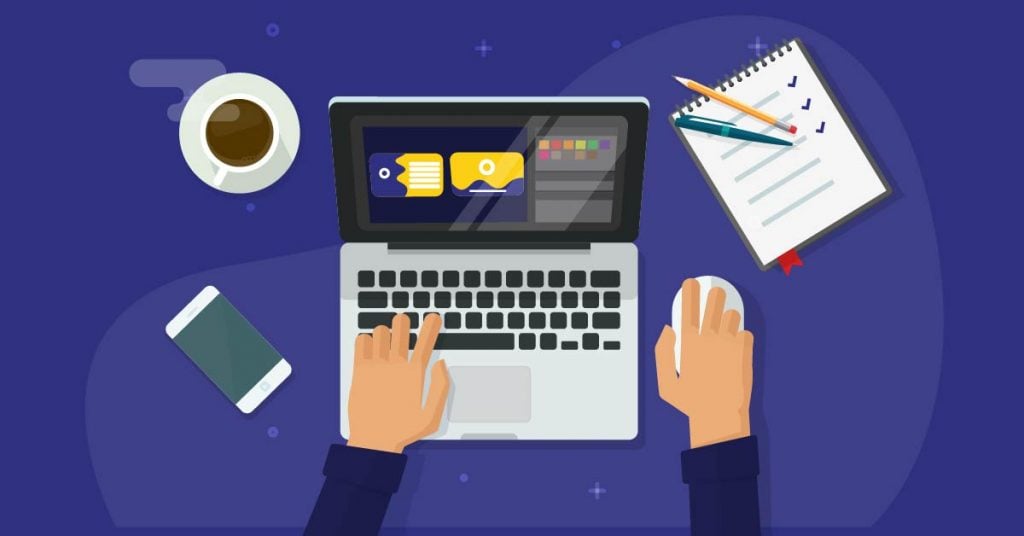 Did you know that at least 88% of business cards get thrown out after several days? Furthermore, 72% of people judge the company or individual based on their business card design and quality. One might think, if these are the odds, then it's better not to invest time, money, and effort on this piece of paper. However, using a business card is still a quick way to exchange information.
A business card is not only good for gaining network, but it is also a doorway for social media connection. Also, traditional networking is always a great icebreaker. You need to make sure your business card design is compelling enough. This will make people think it's such a waste to throw it away.
Remember, 78% of people always find color cards more memorable than plain ones. Be one of those notable business cards. If designed right, these pocket-size marketing tools can bridge a lasting impression and lead to potential worthwhile connections.
Business Card Design: The To-Do List
On-Point Branding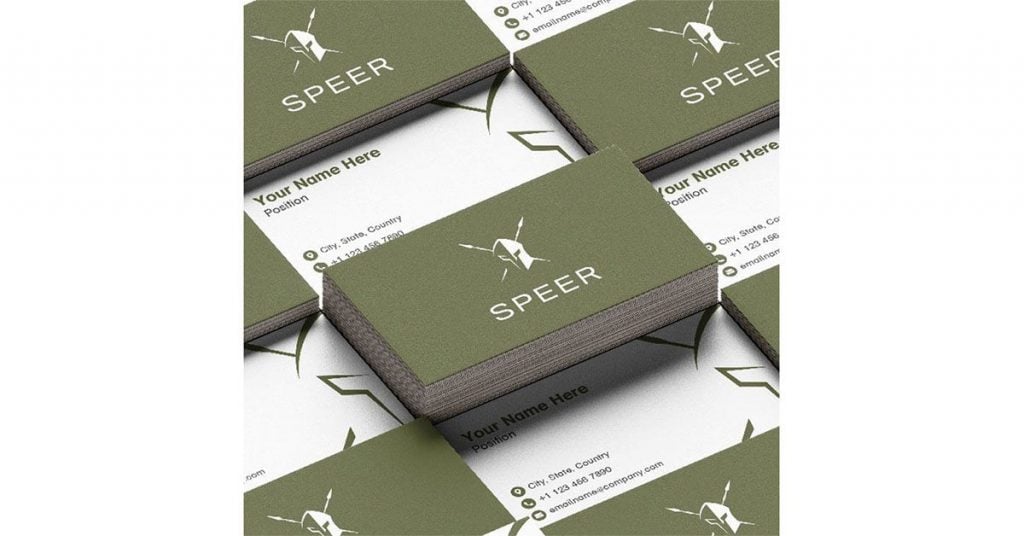 It's essential to have your branding essentials before attempting to create a business card design. One might think a commissioned logo will be enough for 'branding.' However, a logo is just the tip of the iceberg. The definition of on-point branding includes:
Logo
Color Scheme
Typography or Typeface
Custom Icons
Tagline
Having such branding assets will make business card design a breeze. You just have to incorporate those on your card strategically. Honestly, just have a finalized logo, branding color scheme, assigned typography or typeface, and you're ready for your business card.
Know Your Brand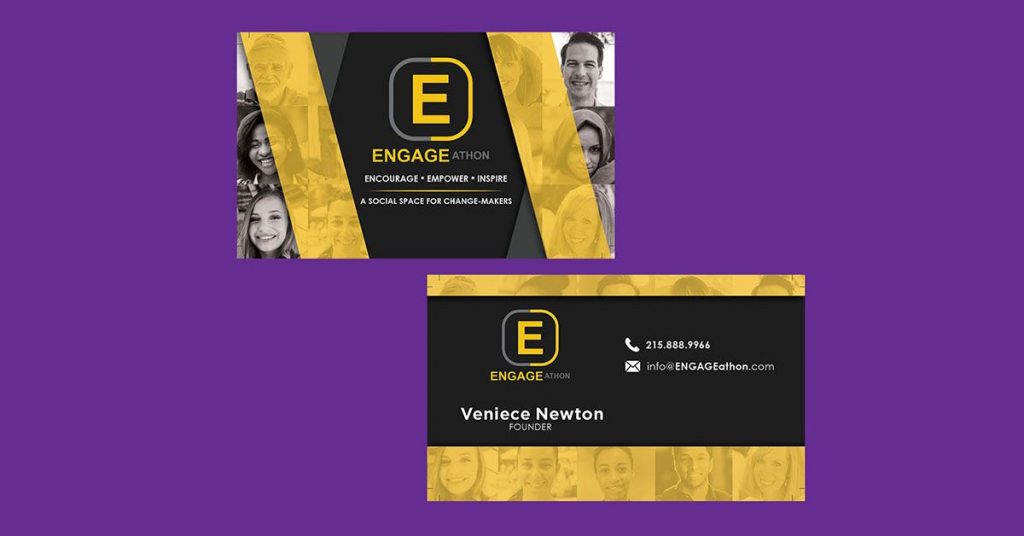 After getting the branding essentials, you need to know what type of message you want to convey. Some might think that a business card is only a piece of paper. But some people are wrong. It's more than a piece of paper. As I previously stated, it is a visual extension of your branding. Some things you might want to ask yourself:
How do I approach my branding? Is it formal or quirky?
Do I want to exude a feeling of "exclusivity" or "approachable"?
Who are my target audiences?
All of the questions mentioned above could be answered with a simple piece of paper. So before we start considering the design specifics, we must first establish how to reflect your brand identity in terms of design.
Playful Shapes
There are two ways to approach this:
Go for the classic rectangleular shape.
A unique card shape.
If you want a classic rectangle, do skip ahead. BUT, if you're going to explore options, then keep on reading. Our advanced technology helps us get more creative as various printing and cutting techniques emerge in this generation. A die-cut print will let you choose any shape possible and still produce prints in bulk.
As long as it could be put inside the wallet, let your imagination run free. It could be the shape of furniture or the product that jump-started your business. Another option is die-cutting your logo into the card itself.
Sizes Matter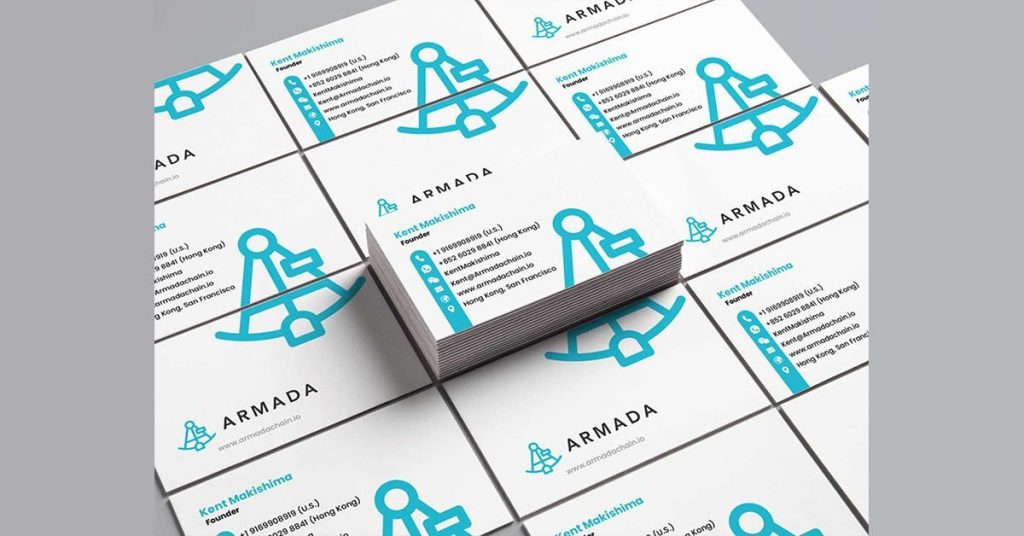 After choosing a shape, we still have to consider its size. Remember, business cards should be pocket-sized. What's the use of a card if it's not convenient to carry around. Here are the standard sizes you need to consider:
North American: 3.5" × 2". (88.9mm × 50.8 mm)
European: 3.346" × 2.165" (85mm × 55 mm)
Oceania: 3.54" × 2.165" (90mm × 55 mm)
Keep in mind that these are just guides. Let's not limit ourselves.
Text and Typography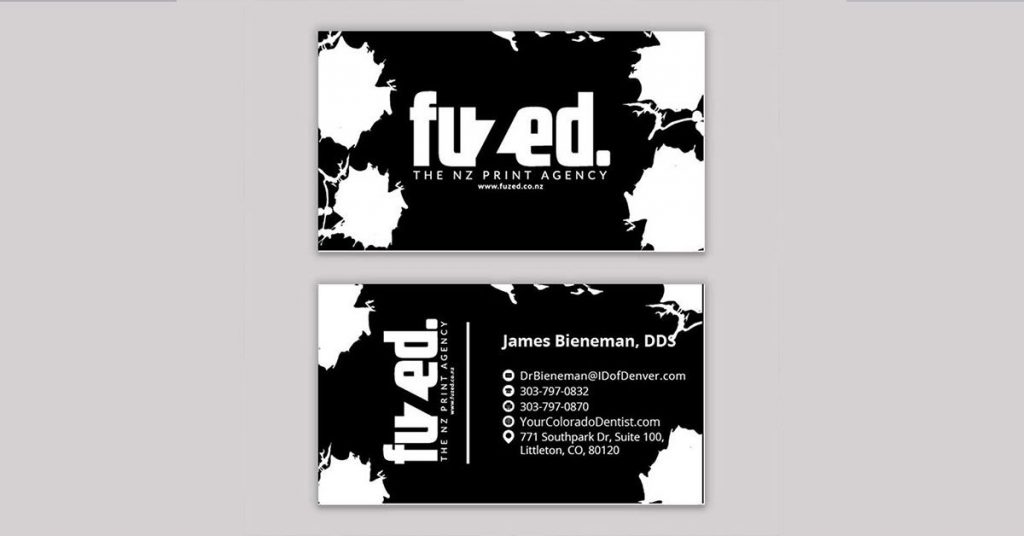 This is an integral part of the business card. It conveys your business' information. Here are some points to remember:
Size: Make sure your text should be 8 pts. However, you might want to emphasize some other information like your name. Feel free to explore various sizes. However, keep in mind to maintain readability.
Font: Choose a font that will further convey your brand identity. Make sure it is legible. You might want to explore downloadable fonts that are free for commercial use.
Color: This will reflect your established color scheme. It's essential to experiment with how each color contrasts and compliments each other. We still want our text to be readable.
Plan What Information to Include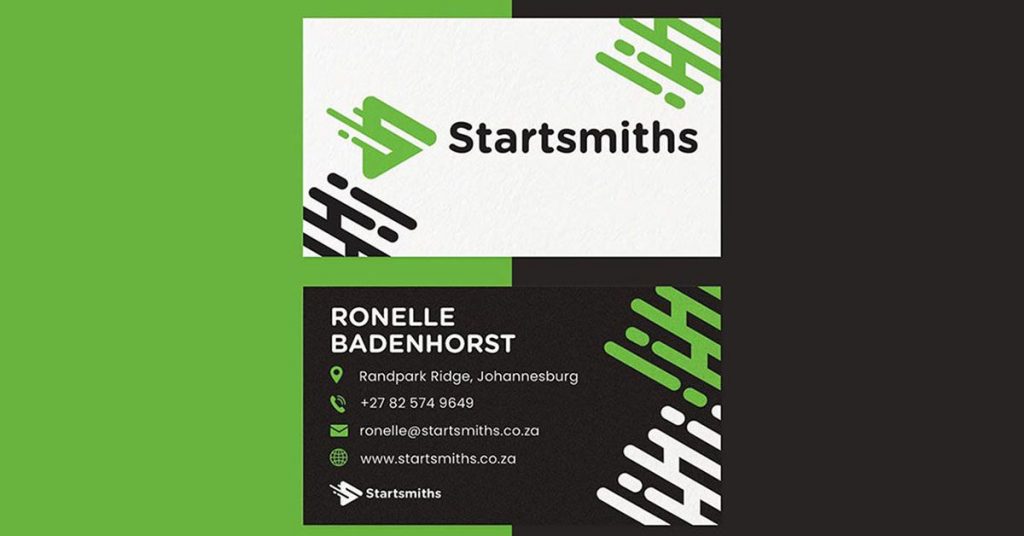 What to write on a business card depends on the nature of your brand. However, one thing to make sure—less is better. Some information you need to consider putting:
Name and Job Title
Company Name
Phone Number
Email Address
Website URL
Social Media
Address
QR Code
Slogan or Tagline
Although putting a slogan is entirely optional, it gives your card personality and further establishes your brand's identity. It's more convenient to put a QR code in this generation, which leads your connections to whichever business data you want to deliver.
Layout Is Key
As mentioned before, less is better. A good layout gives a good flow in terms of visual key and design. There are three crucial factors to consider:
Bleed Area– this is the outermost part of your card. Anything put in the bleed area will most likely be removed.
Trim Line– serves as a guide to cut the cards. It's advisable to set this line 3mm from the card's edge.
Safety Line– anything outside of this line will be cut out. All your design must stay within this line. From the trim line, it's best to set the safety line at 3mm. In total, the safety line should be at least 6mm away from the edge.
Now that we know the lines, we should be aware of them. It's time to plot the visual elements on your card. Typically, the highlight of the card is the logo. Often, people dedicate the other side of the card to the logo, then the other side is where the details are located. However, it's best to also include a small logo on the side of the details. Also, placing a website URL under the logo is an excellent non-aggressive invite to people.
Explore Finishes and Material
Embossing– it's a technique that creates a 3D relief on the card. It makes embossed elements pop out. This can help emphasize your logo or brand name.
Letterpressing– the opposite of embossing. It presses down on the paper while inking. It's something similar to engraving. Basically, it's a special ink to attract attention.
Foil Stamping– a shiny effect, and reflective lie a tin foil. This could be applied to specific images on the card or even just parts to emphasize the image. Also, it's an excellent way to accent texts. It adds a certain feel of elegance.
Spot UV coating- almost like a sleek varnish. This technique creates a sheen and smooth texture. You could apply a gloss over your logo or any areas you want to emphasize.
Think of An Edge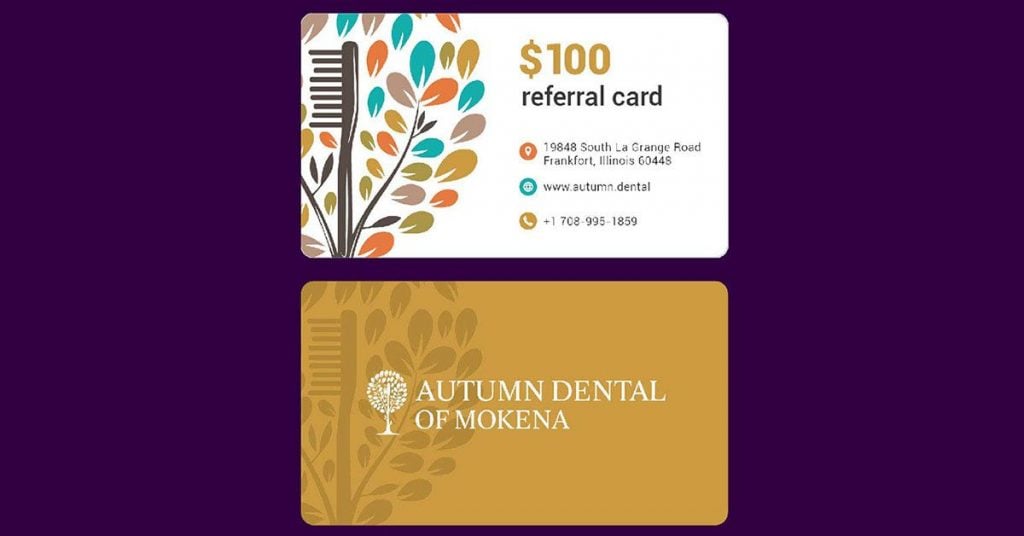 There are a lot of innovative ways to create a business card design. Some businesses create a twist for the card. For example, a business card that could be transformed into a chair. Furthermore, some also print their business card to work essentials like a card flash drive. Anything just to save the card from the almost 88% that gets thrown outright?
Pick a Designer
To ensure your branding is on-point in your business card, hiring a professional graphic designer is a good idea. One option could be hiring a freelance designer. Another option is subscribing to graphic design sites such as Penji.
It's essential to protect yourself, so it's best to check out their portfolio before hiring. This will save you time and money. We wouldn't want to commission someone and end up with an output far from what we had in mind. Once you found your perfect match, it's time to relay what you want to turn your design vision into reality.
Business Card Design: The To-Don't List
Good Design, Poor Execution
Let's say we hired the perfect graphic designer on the job, but when it comes to printing, the quality is suddenly off. Make sure to avoid lousy print job quality. See the design until the end, invest in good quality print and paper.
Incomplete Information
It's important to double-check your information. We wouldn't want to have a business card that looks incomplete. Make sure all your key information is there.
Bad Choice of Material and Finish
No to UV and gloss finish. Even though I included "spot UV coating" in the to-do list, we must consider the word "spot." Making the card finish overall glossy or UV coated is a BAD idea. Do remember that a glossy finish causes glare, and we wouldn't want our card to end up not readable under the sun. Another point to consider is that people often write down extra information on the card itself.
Illegible Text and Typography
Typography is essential but let's not go crazy on choosing the design. It's essential to maintain readability. Skip the swirly and cursive typeface. Yes, let's be unique but make sure people could still process the information.
Off Branding
Don't include a random color scheme. Also, don't add colors just because it is the color of the year. If it's not related to your established brand scheme, it's best not to consider it.
Don't include an aesthetic visual not connected to the brand. It will throw off your potential connections.
In Conclusion
To sum it up, we established the importance of business card design basics. Now we know that a business card is an essential asset to the brand. Save the time of scouring the internet for potential business card freelancers, and take the time to explore Penji's services. Trust me, it's much worthwhile.
Why Penji?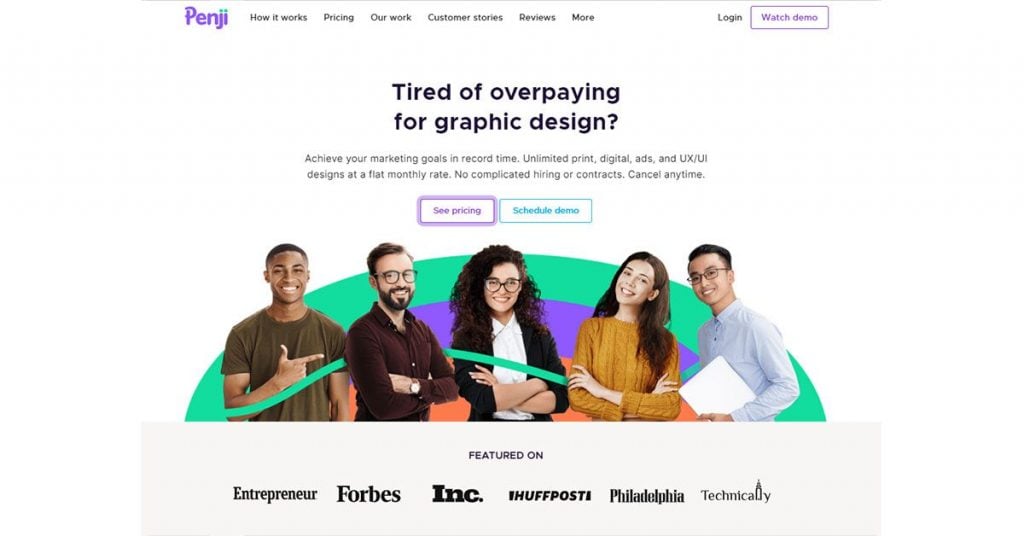 Go straight to a trusted and tested graphic design platform. Penji's services have satisfied thousands of brands and agencies worldwide. Don't waste your time, effort, and money trying various freelance graphic designers. At Penji, we strive to deliver quality business card design fast at an affordable rate. Other than your business card design needs, we could also further polish your brand identity.
We know the struggles of being a startup. This is how Penji started in the first place. Access UNLIMITED designs as long as it is within our design categories. No hidden fees, no extra hassle. Besides, there's no limit in revisions. Save that extra budget for your business' other needs.
Sometimes, hiring a freelance could end up way too expensive with all the added revision fees. However, with Penji at a fixed monthly rate, you don't need to worry. Just let our designer take your brand identity to life. Sign up with Penji now!