Conversations on body positivity are on the rise. Some brands are becoming part of the discussion and advocate body positivity. And if your business wants to take part, learn how these brands have created successful body positivity marketing campaigns. Plus, learn how to promote the movement without drawing criticism.
How do you market body positivity?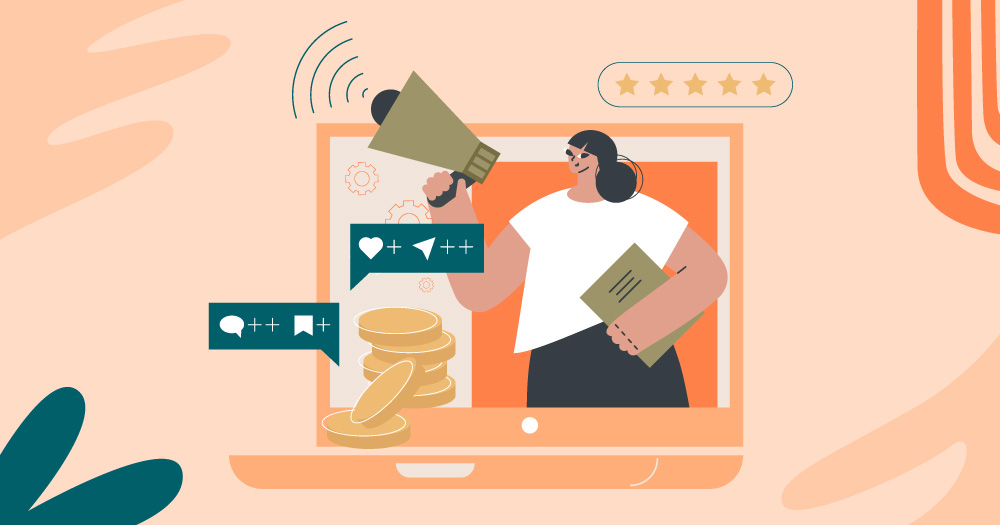 Body positivity marketing should be done with great care and thought. Brands take time creating their campaigns because they don't want to draw flak because, suddenly, they want to be inclusive.
Fashion, lifestyle, and sports brands are subject to even more scrutiny than others considering they use models to showcase their products. Many brands still prefer the size 0s or 2s or those who are fit and muscular. But the landscape is slowly changing.
Marketing campaigns are the best way to introduce your now-inclusive brand to the world. Or you can familiarize your current customer base by promoting new models on your website or social media images. How can your brand make a difference through body positivity marketing?
Start by Learning
Body positivity as a concept means that you should embrace every body type, but it's more than that. You also need to understand what the movement is all about. Why is body positivity important to so many people out there? It's not just a trend your brand should follow because everybody is doing it.
Aside from learning about it in the educational sense, ask your fellow employees what body positivity means to them. How can your brand become an advocate of body positivity or neutrality?
Feature Real People
Most body positivity marketing campaigns have become successful because they show real people. Sure, many plus-size models exist and can benefit from more exposure. But you can let them work side by side or promote actual people on your page by reposting user-generated content.
Plus, make sure to feature a diverse group of people. Science Direct found that while brands are generally accepting of various sizes, most brands still feature Caucasians.
With this, your brand will be more authentic.
Craft Meaningful Messaging
Language is key in body positivity marketing campaigns. You want to affirm your target audience to be comfortable in their own skin. Plus, discussions about body image can become sensitive. In your messaging, don't add any before or after-related messaging. Focus on the now and make your target audience feel appreciated.
Why should brands promote body positivity?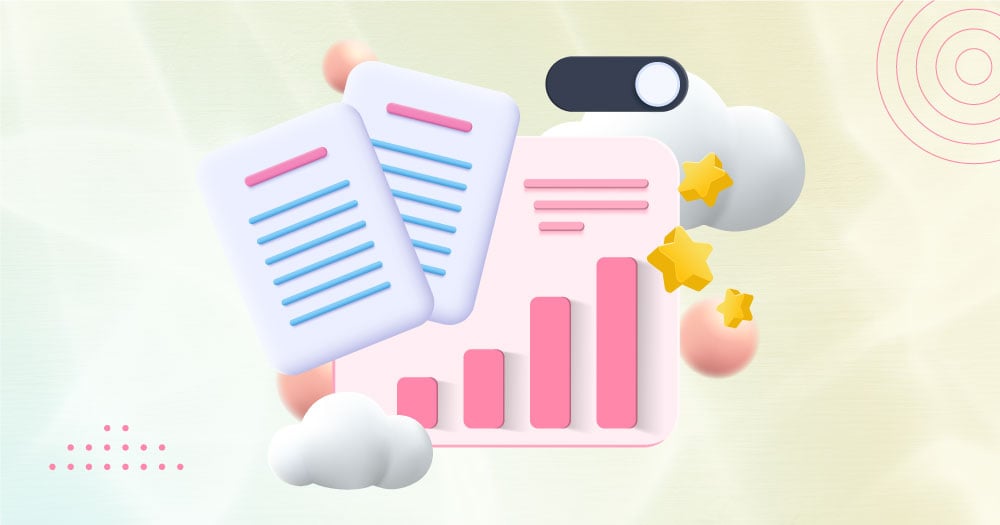 Brands can attract a diverse customer base
They will provide a sense of visibility; their consumers or customers will feel "seen"
Apparel, athleisure, and activewear brands can expand their size selection, making them the go-to brand for their clothes
It will make brands more authentic
What are the best body positivity marketing campaign examples?
1. Aerie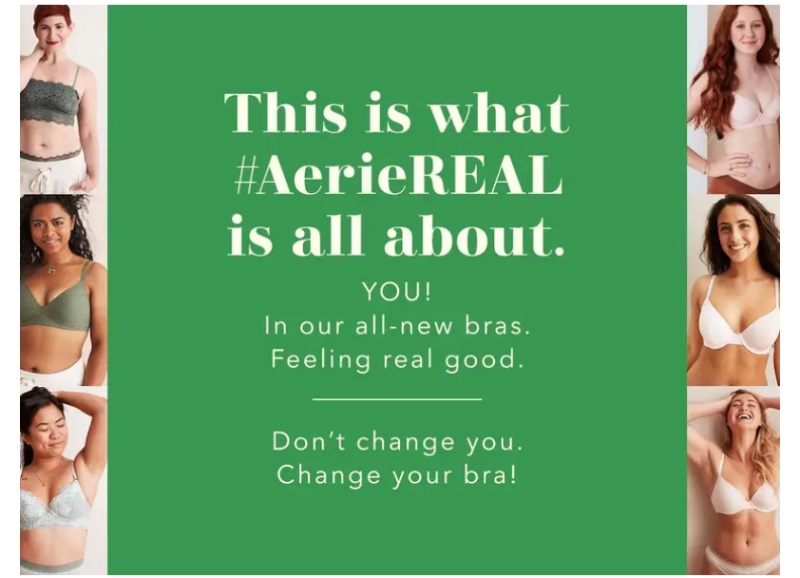 Image credit: Business Insider
Aerie has championed diversity and inclusivity since 2014, starting with their well-known #aerieREAL campaign. It's their most successful campaign since they featured women and their unretouched (by Photoshop) bodies. In 2016, the company reported that sales increased by 20% after this campaign. Plus, this hashtag is still used by many Aerie customers today.
Eight years later, Aerie still walks the walk and talks the talk by posting unretouched images and videos of women.
2. ThirdLove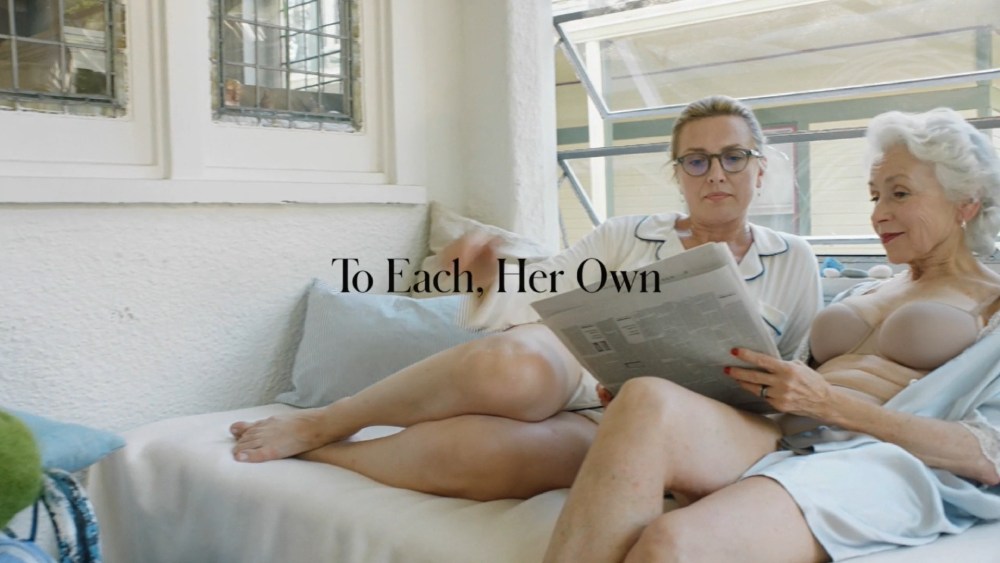 Image credit: BusinessWire
Another brand advocating body positivity is ThirdLove. Their campaign, To Each, Her Own showcases women of various ages, skin colors, and sizes. The brand's aim was to make every woman feel seen and embrace their body and what it does for them daily.
But what brought To Each, Her Own to life was an email from one of their older customer base saying that the 40+ age group was excluded from their marketing materials.
3. Hanes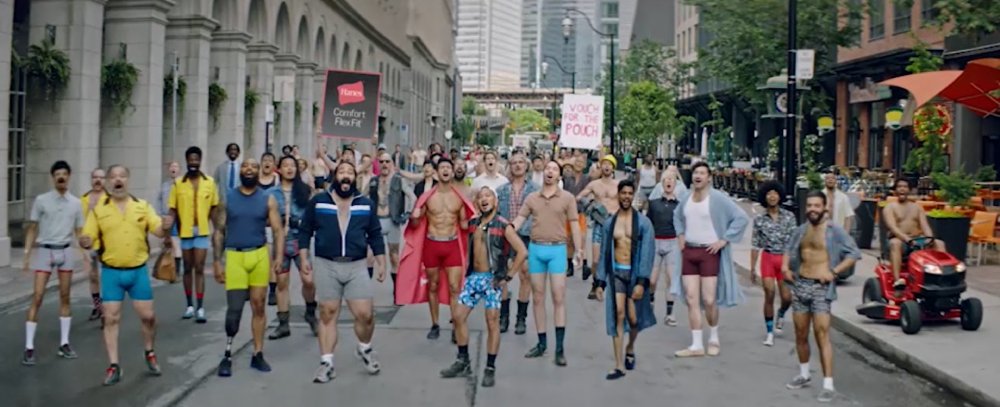 Image credit: BusinessWire
Even men are not immune to body image issues. According to The Conversation, 30 to 40% of men get anxious over their weight. The media and advertising may contribute to these issues, considering that we see muscular or fit men on our TV screens or pages.
But Hanes started a marketing campaign called "Every Bod." It featured men being comfortable wearing Hanes underwear, regardless of their appearance. It was their take on body positivity and making men embrace their bodies too.
4. Veet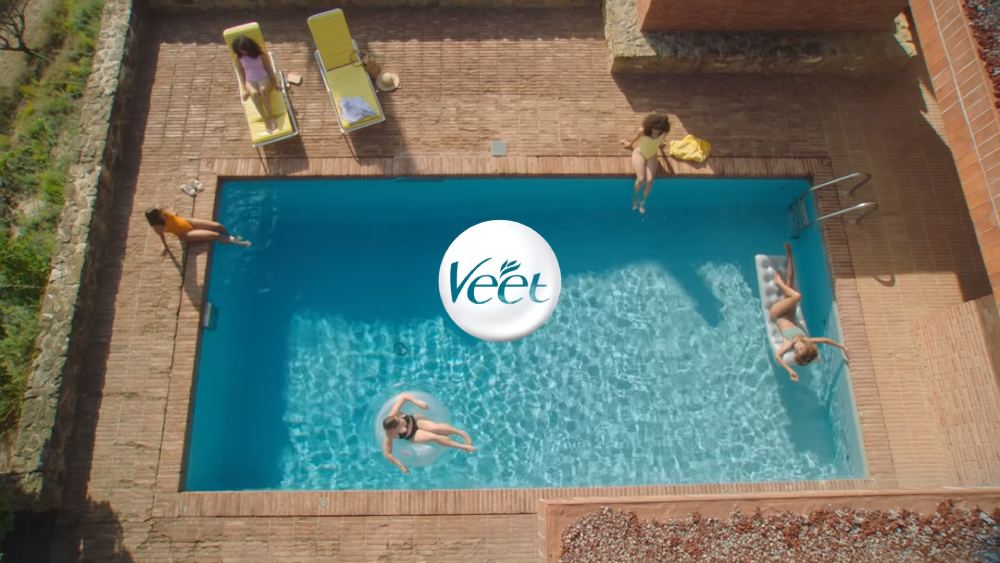 Image credit: BETC
Since body image refers to one's overall appearance, body hair is another point of discussion regarding body image and positivity. The media shows that body hair is unappealing.
However, Veet is promoting that it's alright to have body hair. This is surprising coming from the body hair removal company. However, they present that women shouldn't be ashamed of having body hair. But if they want it removed, it's up to them which areas they want to be waxed or removed with cream. Additionally, the video campaign also shows women of different sizes taking out their hair.
5. Girlfriend Collective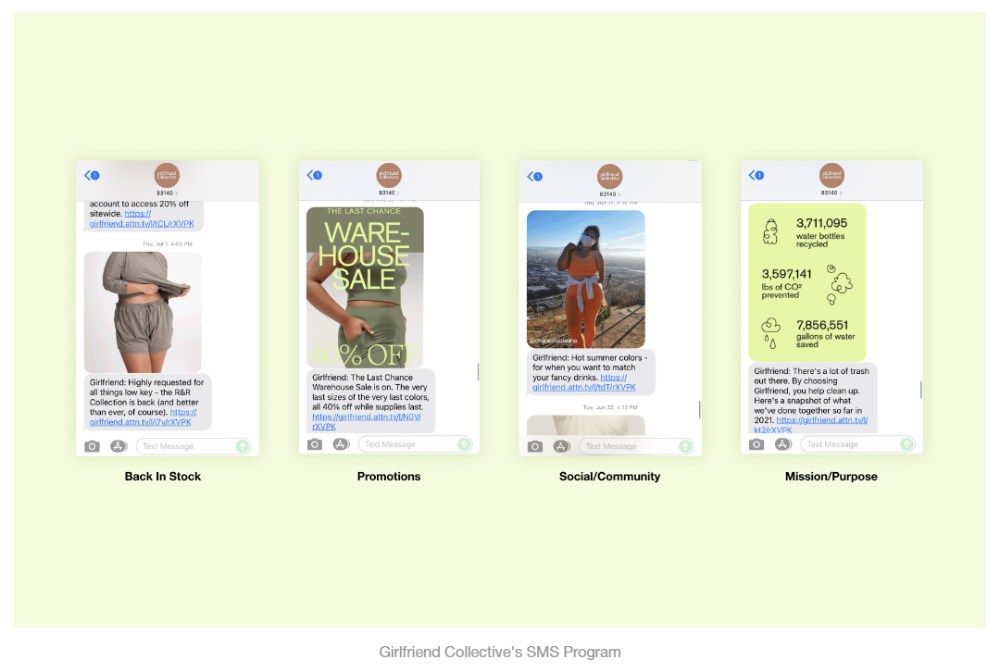 Image credit: BarrelNYC
Girlfriend Collective is a notable brand for using ethical materials for its clothing. But many women laud this brand for highlighting women with different body sizes and colors. Their brand did an SMS marketing campaign promoting the women they put a spotlight on their website or social media pages. With this, they're making their brand consistent across various channels.
6. Athleta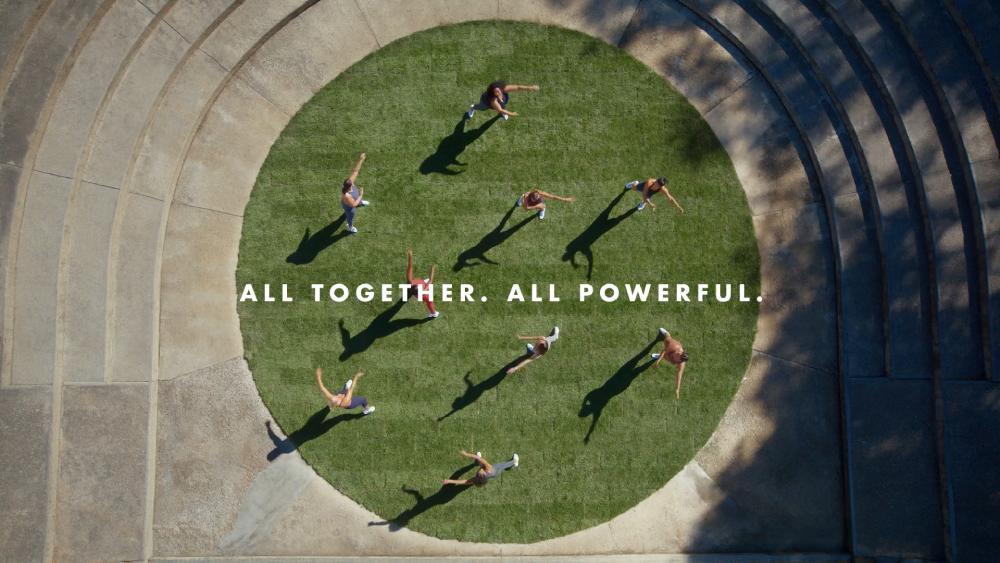 Screenshot credit: YARD NYC
Athleta promoted body positivity in their All, Powerful campaign. They showed women wearing their sizes from XXXS to 3X. And their message was clear and simple; every woman can feel powerful with the clothes they wear.
7. Dove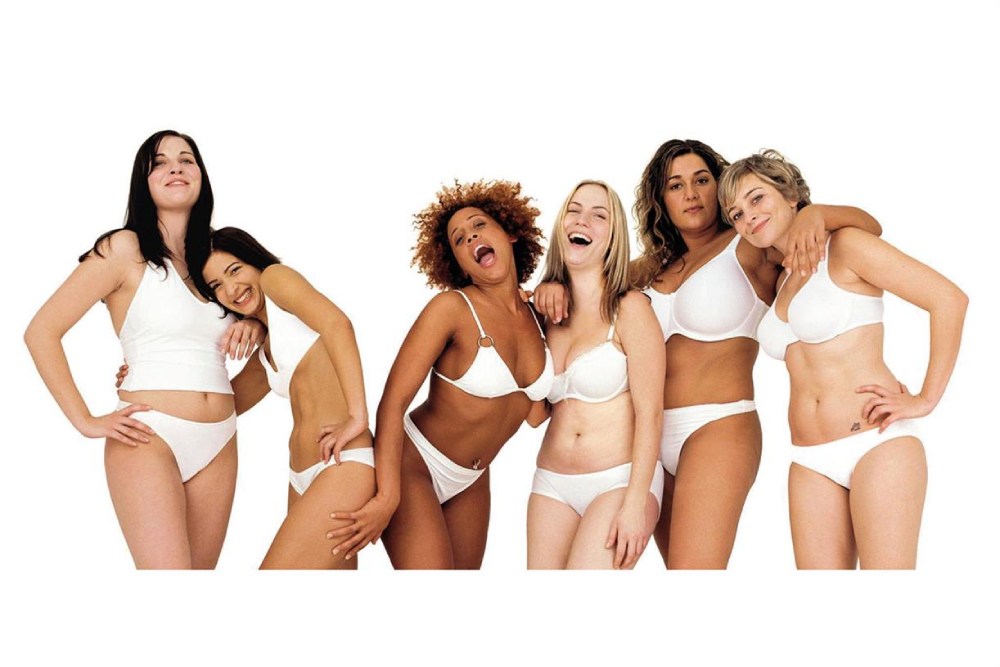 Image credit: Campaign
The last example on our list comes from Dove. The brand hasn't exactly been the model for great marketing campaigns. However, Dove promoted body positivity with their Real Beauty Campaign. Although the campaign was done in the early 2010s, the brand has been campaigning for change in boosting one's self-esteem since 2004.
Final Thoughts
Brands are slowly accepting various body sizes and shapes to include in their marketing campaigns. But these campaigns are carefully planned to ensure that it's inclusive and considerate. And your brand has the power and influence to change perceived notions of what bodies should look like to embrace and celebrate each and every body.
If you're starting your first-ever body positivity marketing campaign, let Penji help you make fantastic graphics for your website, social media pages, and more! To get these, you can submit your first request when you subscribe to one of our plans here! Let your brand be a conversation starter while we take care of the graphics for you.