The rise of body positivity campaigns enabled more people to support brands that embrace and accept themselves. The internet has given way to make others aware of not accepting skinny as the only body standard. Brands should realize they should set the example through their marketing campaigns and advertisements.
Brands should also look in retrospect and learn how not to emulate ads from the past. By doing this, not only can they attract target audiences, but spark conversations and spread awareness.
Ventures who want to maximize their ads' impact turn to Penji for excellent visuals for their marketing campaigns. After all, visuals alone might not be enough to turn heads. You'll also need the creative chops to get the message across the best way possible.
In this article, we discuss the reasons body positivity is important for marketing. Plus, an overview of ads relating to body image in history, and great examples of body positivity campaigns.
Give people the motivation and inspiration they need with a campaign by Penji! Use code "BDYPOS15" for 15% Off your first month! Check out our plans and sign-up today for a 15-day risk-free trial.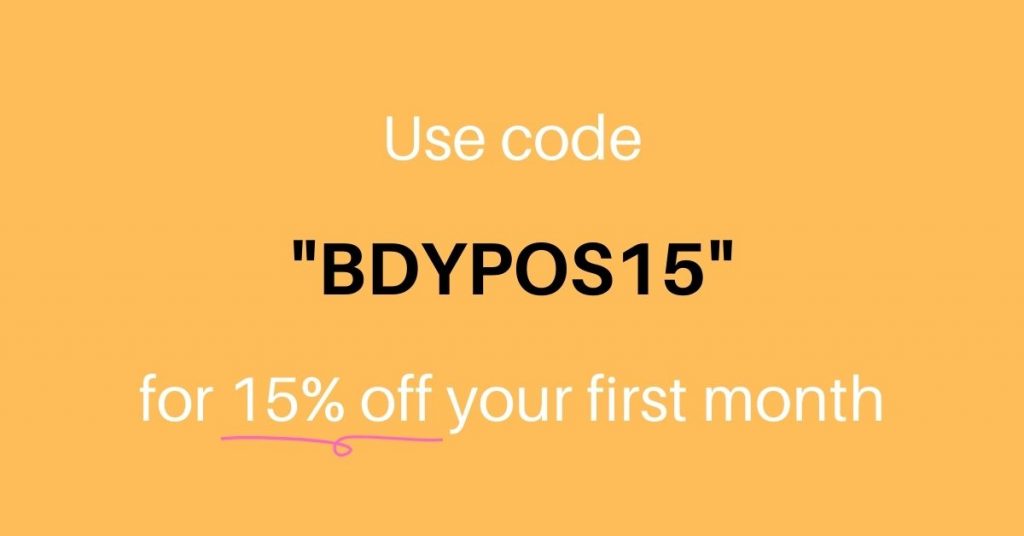 Importance of Body Positivity in Marketing
In a world where bodies remain scrutinized for not conforming to the norm, famous personalities and influencers speak up against the constant criticism by the media. Different women have also taken a stand against the media. And some brands for continuing to promote a body image that many can't attain.
One thing remains clear in body positivity marketing. It's by embracing different body sizes and shapes, brands can have different audiences for their products. By doing so, they need to start empowering young people on social media. So they become diverse in all aspects and create pieces suitable for all shapes and sizes.
Brands should take steps in empowerment through body positivity marketing due to the prominence of social media. Young people dominate the social media scene. And brands should become aware of the impact body image ads could have on teenagers and young adults.
Create smart, effective campaigns efficiently

Meet your conversion goals using visuals that stand out

I need this!
Body Shaming and Its Impact
Teenagers may be vulnerable because of their body image. Some adults may also feel the same and can continue to struggle as well. With the exposure, brands have on the internet and social media, brands should consider an inclusive approach. This way, teenagers and adults alike, regardless of their weight and size, can identify with any person they see on an ad.
In this regard, brands and companies should become an example of embracing body figures. This is instead of causing more pressure and stress to achieve the "ideal" body. Brands need to embrace that bodies come in different shapes and sizes.
The issue of diversity plays a role in body positivity as well. Most ads in the past show a slim caucasian woman in a dress or bikini. But through the exposure of different people in the media, people need to see different bodies represented by different ethnicities.
The Outline makes a good point pertaining to fashion brands. If they want to become relevant and target women of different shapes and sizes, they need to create products for these women too. That way, their products can translate well in their marketing efforts too.
Ad Differences: An Overview
Historical Overview
Some brands have made the shift towards inclusivity to cater to women in different sizes.
In the past, size 0 and 2 were the standards. If a woman doesn't have that body type, it means she isn't sexy or beautiful. She was different. Women back then also had to succumb to ideals not just with their bodies but their overall look. Having a flaw is unacceptable.
Slim or skinny bodies were seen as the norm during the 1940s up until the 2000s. Save for the '80s where muscles were perceived as a positive thing due to aerobics. Back in the '90s, "The Waif" was the standard. Grunge was the motif, thin was the norm, and Kate Moss was its norm.
According to CNN, obesity rose and became prevalent. Due to people wanting to become thin and look like supermodels, some may have had eating disorders to fit in.
In the early 2010s, the ideal body image evolved to embracing more curves. According to Greatist, the 2010s is the era of the "Booty Babe". In some way, there's some acceptance into other body types. But still, skinny seems to reign supreme.
Ad Comparisons
Ads in the early 20th century showed caucasian women in their households or with their husbands. Most women were slim, which was common and the standard at the time.
However, there were ads, while questionable, that implied women can still attract men even if they weren't skinny. The ads were about swallowing Ironized Yeast, which apparently can make women gain 10 to 25 pounds.
It's not healthy, but the idea of women that didn't fit the ideal can still be attractive was, in a way, progressive.
In the '90s, Photoshop had already been in use. It meant anyone in the ads could have had airbrushing to look perfect. This may have contributed to the pressure to look like the people seen in the media.
Despite the recognition of other body types, not all brands in the 21st century have been sensitive.
Body Shaming Marketing Flukes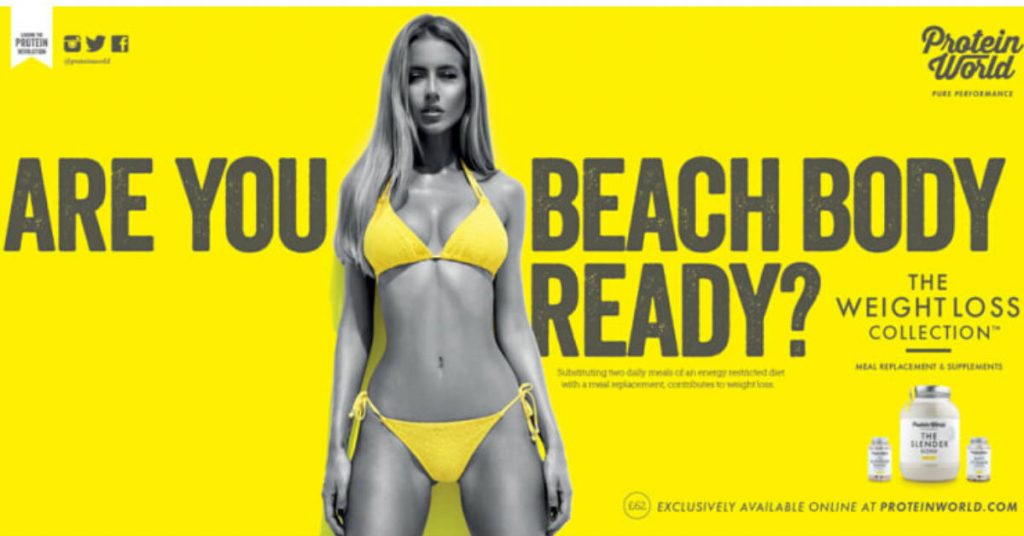 For example, the Protein World "Are You Beach Body Ready?" campaign generated some negative buzz over body-shaming. Some even vandalized the billboard by making it positive. As a response, Dove even created an ad to show that each body is beach body ready regardless of size or shape.
Eventually, the Protein World ad was pulled due to backlash.
Victoria's Secret is famous for having supermodels on their ads and in their annual fashion show. The brand has received criticism for the body image it wants to portray.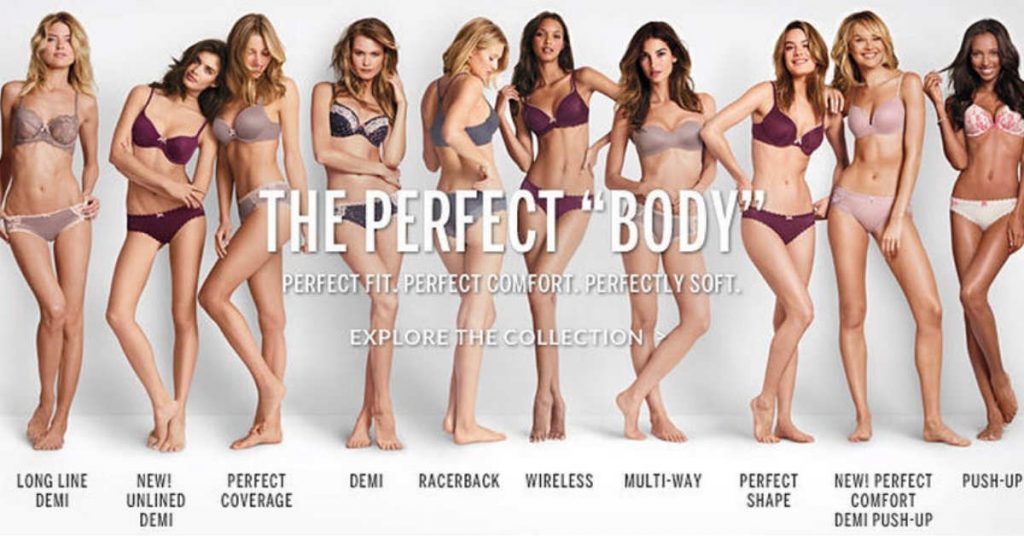 One of their most criticized campaigns was "The Perfect Body" campaign, which featured skinny models. Due to the flak the company received, it changed the slogan to "A Body for Every Body". It wasn't exactly a huge change, and Dove and JD Williams responded with inclusivity.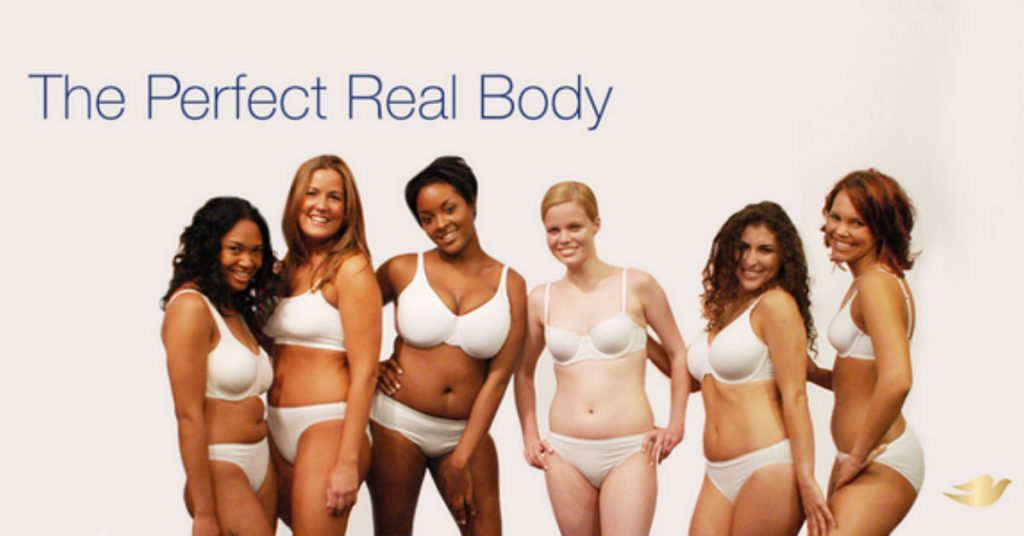 Brands can employ different marketing strategies to reach their target audience. In the 20th century, print, commercial, and outdoor advertising are the most popular mediums.
Advertising evolved with the times and the internet so there's more exposure for brands to capture more leads.
Marketing in the 21st century is also a double-edged sword. Due to exposure, more brands can get backlash from social media users. However, if the ad presented the meaning properly, it may be well-received.
To combat body-shaming in the 21st century, some brands such as Aerie, Dove, and Lane Bryant are normalizing body positivity through their campaigns.
Examples of Body Positivity Marketing
Brands that are more inclusive towards their audience get a more positive reaction and may get more support from its consumers.
Once more people see others like them on their TV or social media feeds, they might realize that it's okay not to conform to what was the known standard.
Body positive campaigns can create a sense of representation, which allows a sense of identity. The brand could even ingrain in their minds that, "yes, you are our customer, yes you can use this product, yes you are valued and important."
Aerie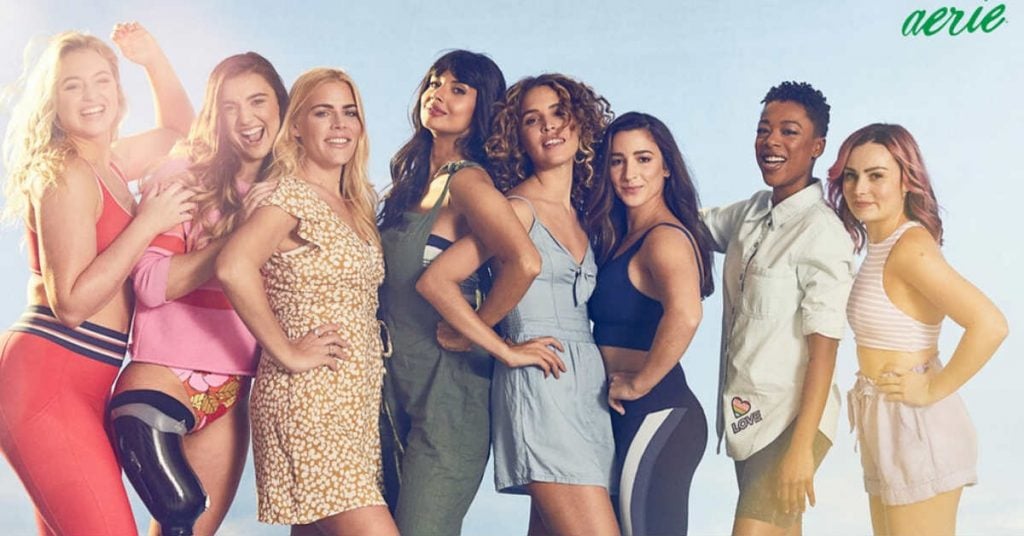 Aerie's "Aerie Real" campaign generated positive buzz from its consumers. The Aerie Real campaign enabled its customers to use the hashtag "AerieReal." It's a way not only to get customers engaged but to promote its products from their actual customers.

Part of their campaign also is their Real Talk series, which features empowering and inspiring women. The AerieReal campaign was a huge success that it continues to generate posts on Instagram. So far it has more than 214,000 posts.
Dove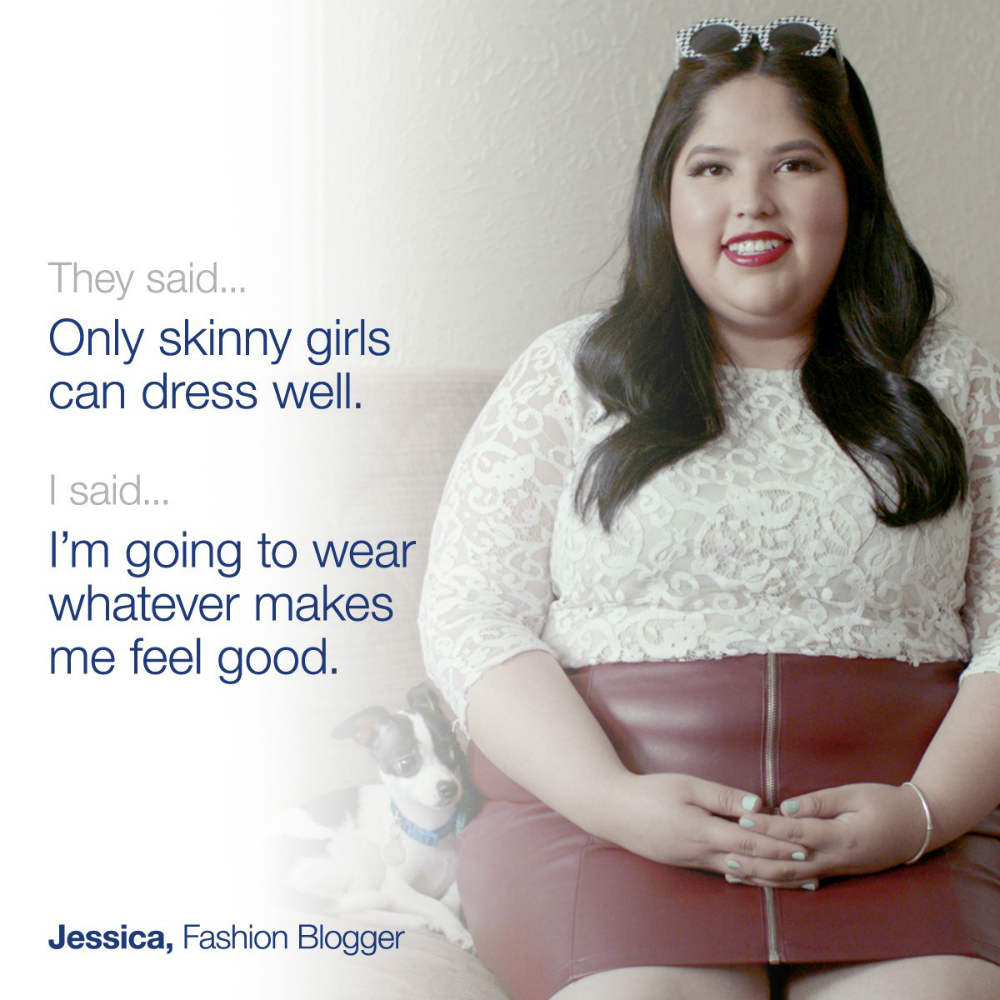 Dove has had hits and misses in marketing and advertising. However, in their "My Beauty My Say" body positivity marketing campaign, it hit the mark.

In the ad, women voiced out the negative things or actions people have said or done to them. But it didn't faze those women because they won't let anyone define them.
Lane Bryant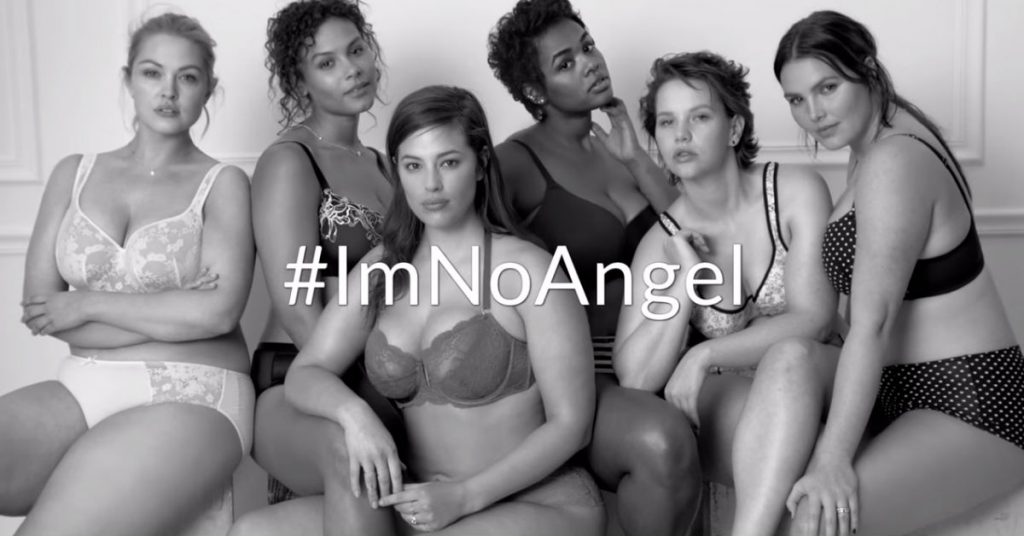 In response to Victoria's Secret's promotion of women that fit the "perfect" body image in the media, Lane Bryant started its "I'm No Angel" campaign in 2015.

Lane Bryant's fashion is geared toward plus-size women. They launched the I'm No Angel campaign in 2015. The campaign published two memorable ads one in 2015 and another in 2017. It was to celebrate sexiness and becoming comfortable in their skin.

Women may get more scrutiny over body image, but some men experience challenges as well.
Hanes

In Hollywood, one can see the hunks get fit and muscular for the roles and they get the lead roles. While those who don't have the same body (e.g. dad bods, lanky guys) can get shunted off to the side as a sidekick or as a friend.

Probably one of the few that embrace male body positivity was the Hanes body positivity campaign, "Every Bod". Its inclusive marketing strategy garnered some positive responses on social media because men also should feel confident in their bodies.

The musical ad shows different men wearing Hanes underwear. The men sing the type of body they do have and they're proud of it.

One other brand that utilized inclusive marketing was Bonobos. On the ad, it showed different men reading what the definition of what masculinity is.

They agree they don't fit with the definition because they're their person. It's important to celebrate differences and start dialogues so brands can start their body positivity campaigns. Eventually, it's to embrace diversity and integrate inclusivity everywhere.
Requesting Marketing Visuals from Penji
Make your inclusive ads more meaningful with excellent visuals from Penji. Our team of professional designers will be more than willing to craft the graphic you need to advance your advocacy and draw attention to your brand.
Requesting a design from us is as easy as 1,2,3:
1. Create Project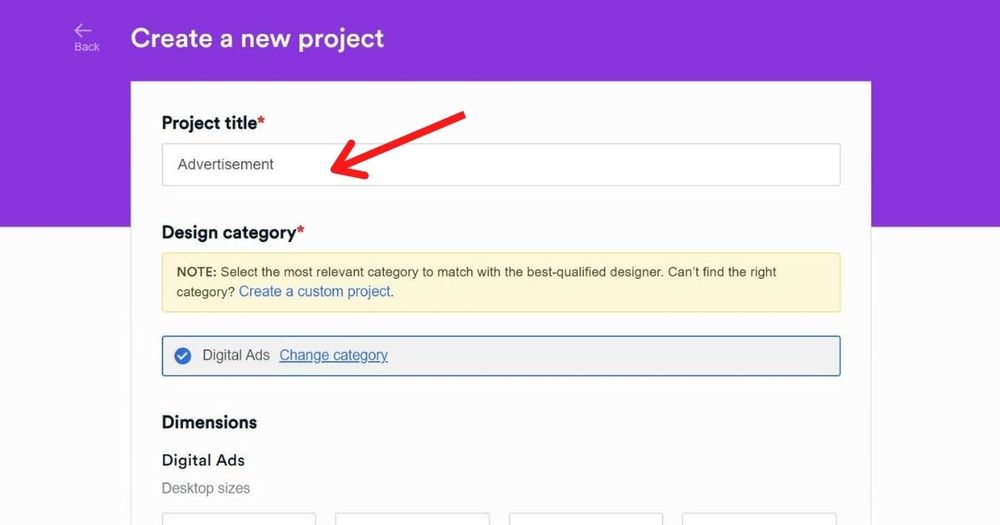 On the dashboard, click New Project. Type in the title of your project, project category, and size. In the description part, describe the visual you need. You can also choose a color palette you want to use and select royalty-free images you want to incorporate. Click Create Project. The project will be assigned to a designer who specializes in the category of your requirement.
PRO TIP: Describing visuals may not be easy for many people. If you found images that you want to be used as references for the design, attach the files to the card or paste the links.
2. Review and Revise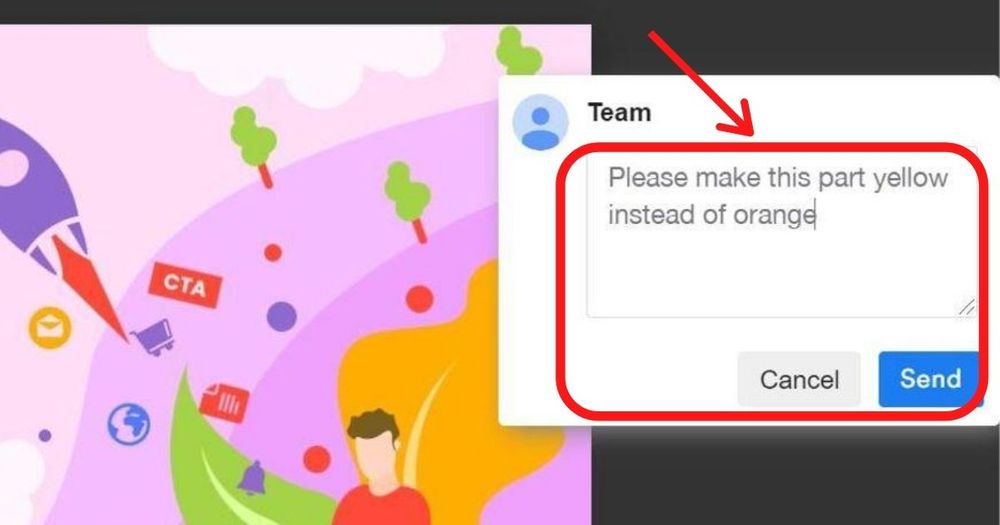 The designer will send you a draft of the design according to your instructions. Click on the file and review the visual. If you need anything changed, just point the clicker on the part and type in your comments. We offer unlimited revisions, so don't be shy!
3. Download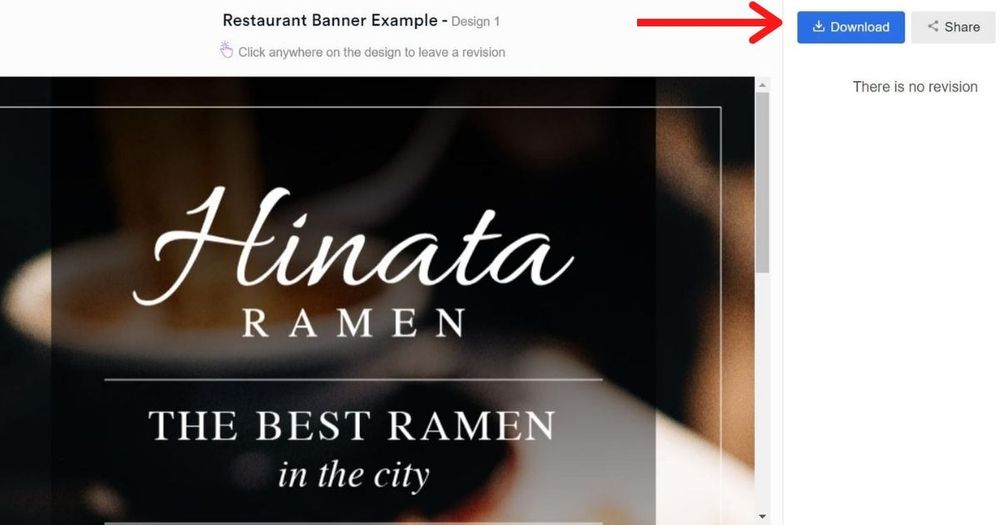 Once you get the version you're happy with, simply click on the download button, and the design will be saved on your computer.
Key Takeaways
Body positive campaigns are more important than ever. This is due to its impact on empowering people to embrace their bodies and accept their uniqueness. Over time, brands have become more conscious of including a diverse group of people in their advertisements.
It helps them establish their acceptance of customers from different backgrounds. Not only that, it enables their customers to identify with the person they see from an ad or a photo. In some way, they feel welcomed, accepted, and valued.
Sign up today and see how our services can help you grow your brand. Try any of our packages risk-free for 15 days.