A good blog name is an important element of branding and the overall success of your online business. Ideally, it tells potential readers the kind of content your blog offers. As a rule of thumb, a great blog name must entice the audience, be relevant to the brand, and have an available domain and social account. Getting stuck at the initial step is overwhelming. This guide will help you choose from the blog name ideas and create your own.
Qualities of a Good Blog Name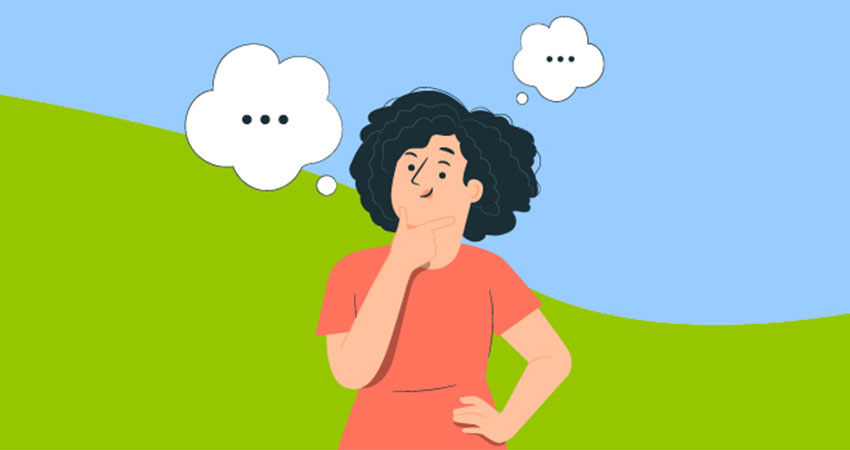 Selecting your blog name is as important as choosing the right domain name. It requires careful consideration. Before we go to the blog name ideas, let's go over the qualities to look for in a good blog name:
Short. Picking short blog names has become harder in recent years because of the increasing popularity of blogging. There are fewer domain names available. That said, short names are easier to remember. So, limit your blog name's length to two or three words and less than 25 characters, if possible. So try to limit your domain name's length to two or three words and less than 15 characters, if possible.
Professional. Even if you're writing about not-so-serious topics, you want your blog name that tells people you're serious about what you are doing.
Catchy. A good blog name is easy to remember. Then, people will like it, and you'll attract more potential readers.
It works as a blog name, a domain name, a business name, and a brand name. Aside from being published on the web, your blog will also be on your business cards.
It communicates your blog's purpose. It would help if you considered the blog name that perfectly matches your goals and intent.
Ten Free Blog Name Generators in 2022
Here is a list of the ten free blog name generators to help you find the perfect blog name:
1. Nameboy
Nameboy, established in 1999, is the oldest and the best domain name generator on the internet. It aims to offer the best domain name generator so you can choose the right name for your business. The platform is integrated with Bluehost to help you get going with your domain hosting.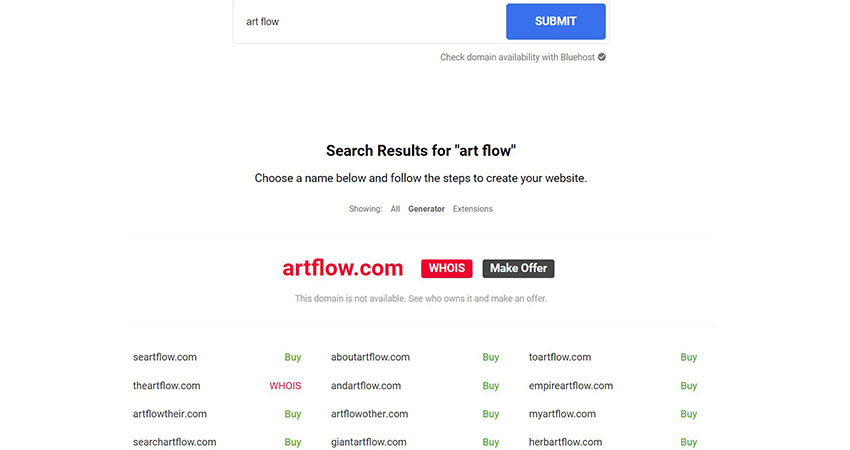 Sample blog name: Art Flow
2. BNG
Blog Name Generator (BNG) is a simple name generator that suggests fantastic blog names in just a few clicks. It can generate hundreds of words and recommend domain names and their availability with GoDaddy. BNG works for numerous languages.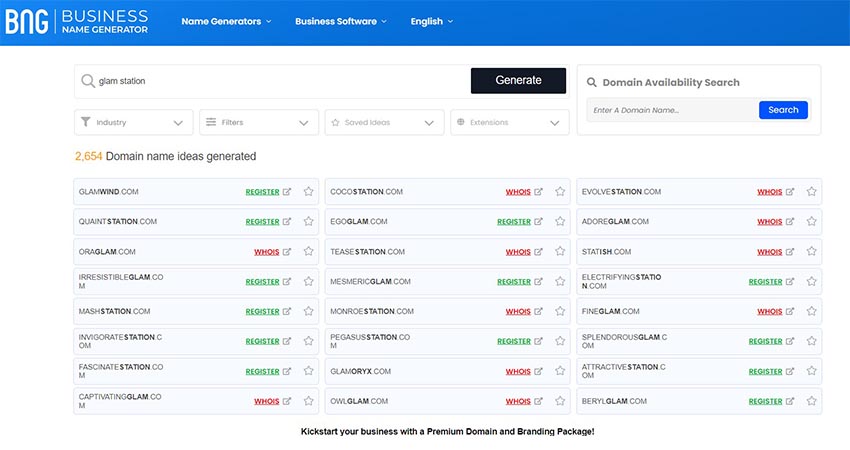 Sample blog name: Glam Station
3. Masterpiece Generator
Masterpiece Generator is a blog name generator that pulls from more than one keyword. You can input multiple adjectives, verbs, and words related to your company. Then, the generator will consider these words when formulating your name ideas.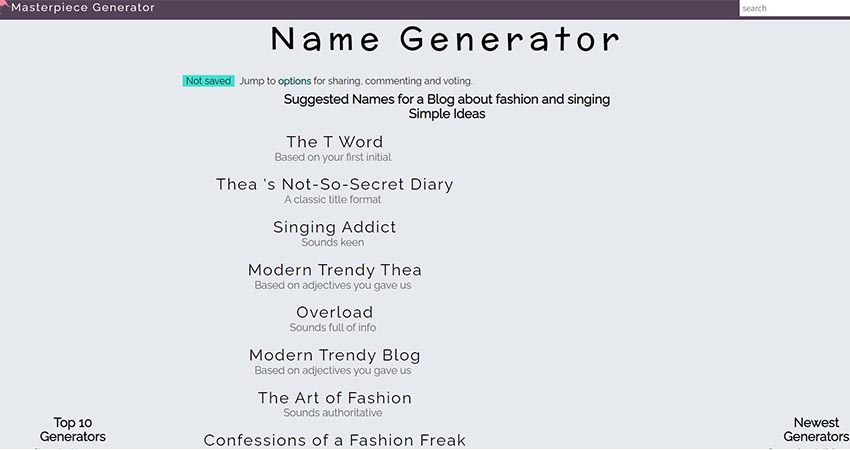 Sample blog name: Modern Trendy Thea
4. Wizlogo
Wizlogo formulates multiple options for your new blog, and it's free! Similar to other generators, all you need to do is input words connected to your blog. In addition, the platform will automatically generate a free logo for your blog after you input the keyword. This added feature makes Wizlogo a one-stop shop for creating your blog. With a new name and logo, you can be on your way to writing your very first blog post.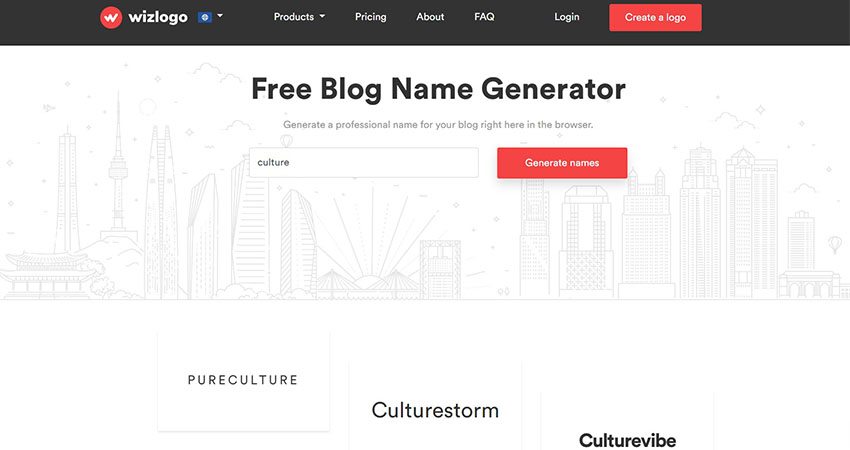 Sample blog name: Culture Vibe
Here are some of the logos generated by Wizlogo for the blog name.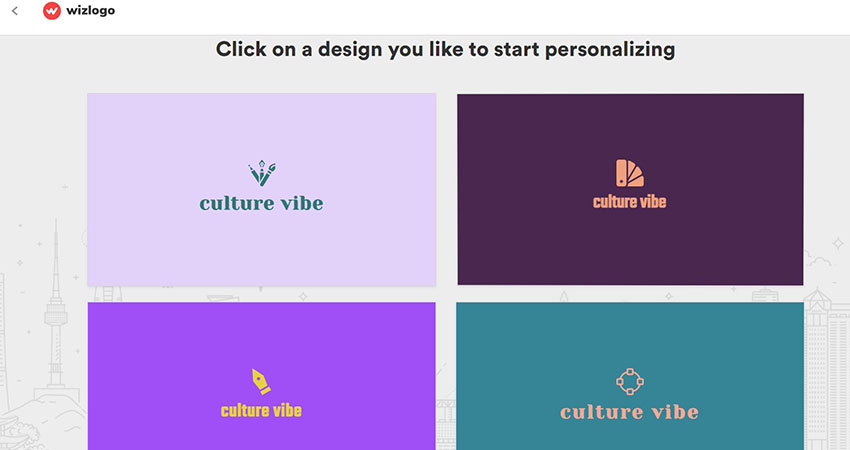 5. Namify
Namify is a blog name generator that enables you to choose a category for a more creative name based on your keywords.
One key feature of Namify is the ability to automatically check whether or not the matching social handles and domains are available. This may make you disregard some of the names if there are no matching handles for you to use.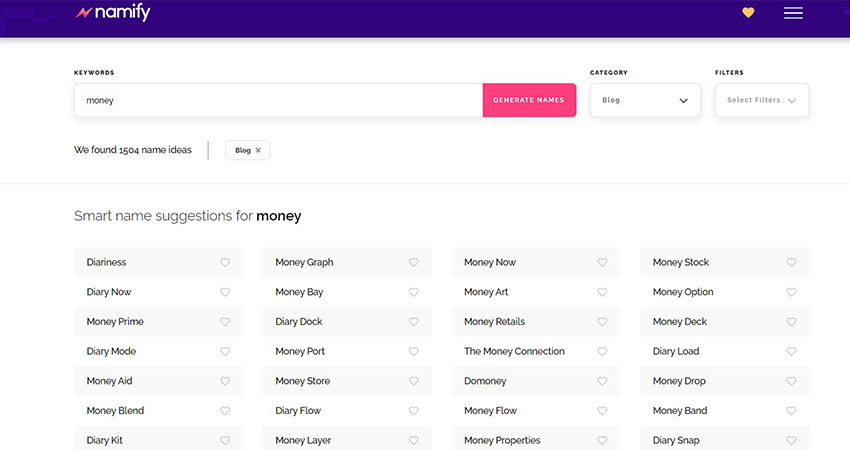 Sample blog name: Money Graph
6. Wordoid
Wordoid is a helpful name generator if you're unsure where to start. You can input two words and create an entirely new, unique word. This generator integrates multiple words in different ways to make a distinct name for your blog.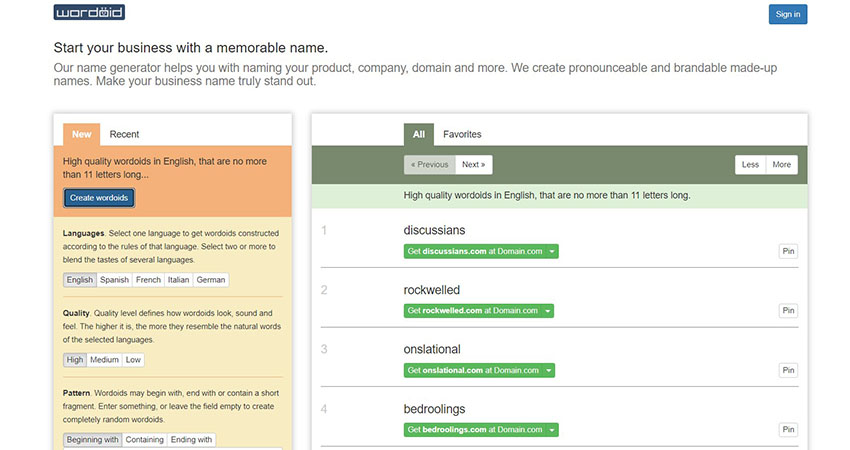 Sample blog name: Discussians
7. Wix Blog Name Generator
Wix's Blog Name Generator is a practical resource to help you find the right name for your blog. And if you're planning on using the Wix free blog platform to build your site, this is a practical option for you to use. The service will automatically cross-reference your blog name ideas with available domains you can buy through Wix.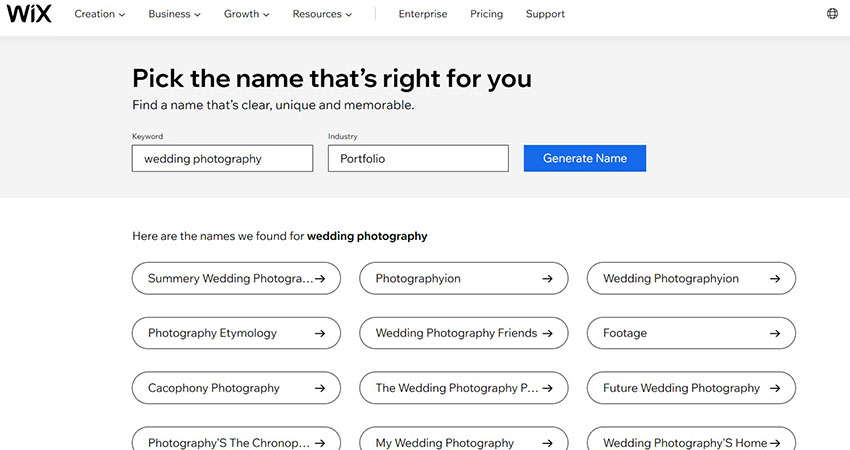 Sample blog name: Footage
8. 123Finder
123Finder.com is a great blog name generator that considers technical limitations you may not have considered when thinking about your blog name. For instance, you can view the character limits and set parameters to ensure the proper length of your blog name.
If you see a blog name that you love, but the domain isn't available, 123Finder.com gives the WHOIS information for sites that aren't currently on the market. You can talk to the owner and try to buy the domain from that person if you'd like it as your blog name.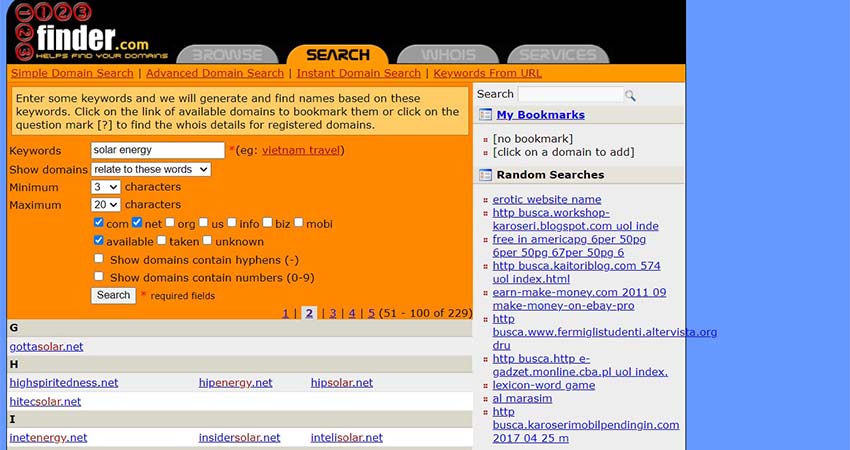 Sample blog name: Kwik Solar
9. Instant Domain Search
Instant Domain Search provides a straightforward domain name generator to help you source blog name ideas. It also highlights which domains are for sale and lists potential domain extensions for your reference.
Instant Domain Search is an all-in-one solution that will help you examine the future of your blog. And, if you think you might expand from your existing primary blog, this site would be desirable to use those factors in your long-term future.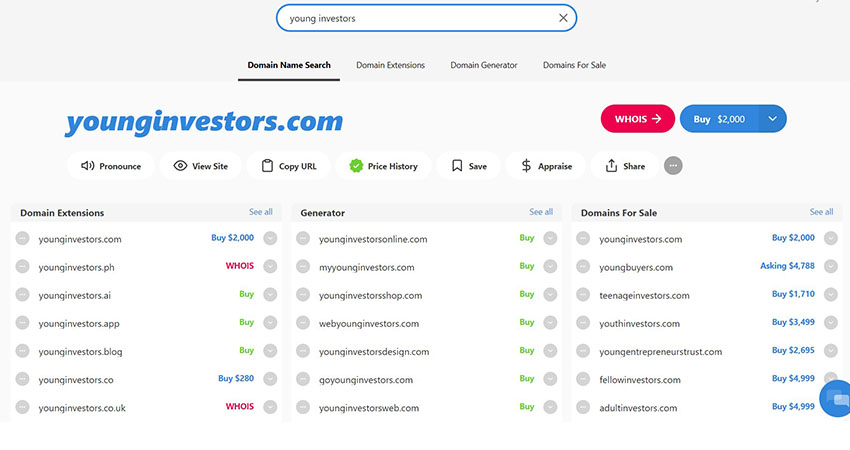 Sample blog name: Young Investors Web
10. Lean Domain Search
Lean Domain Search is an easy-to-use domain search engine that also serves as a blog name idea generator. The instructions on the site are simple to follow and give you the results quickly.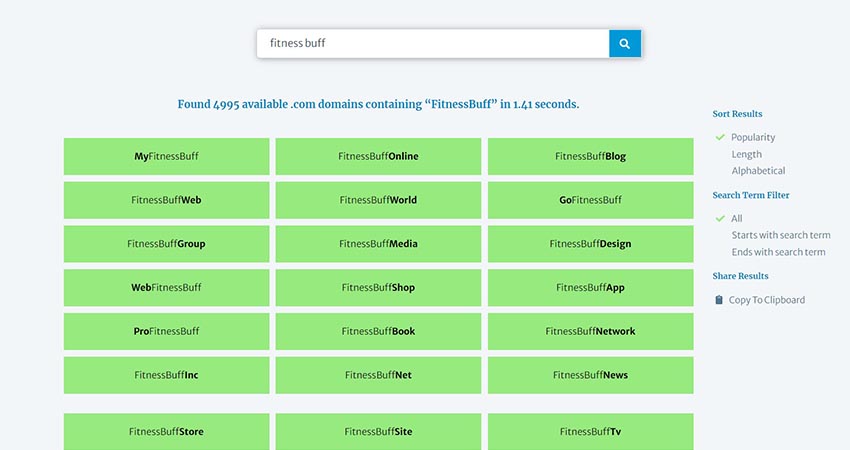 Sample blog name: Fitness Buff TV
After learning about the free blog names generator, start shortlisting your proposed blog name. Once ready, subscribe to Penji for a fantastic blog design that matches your blog name. Sign up today and get a 30-day money-back guarantee. You can also avail 15% discount for a quarterly subscription or a 25% discount for the yearly subscription.