Black Friday brings out the fiercest competition among brands and getting the right marketing strategy can be demanding. Every business in the market is vying for customers' attention. And you need to come up with an effective game plan to get them to notice you. With so many promos, sales, and gimmicks, consumers are on the lookout for the best bargains. That said, you need to separate your brand from the others.
One great way to grab people's attention is to create t-shirts specifically made for Black Friday. If you haven't included t-shirt designs in your marketing campaign yet, you need to do it now before the sale madness begins. Here are some black Friday shirt ideas you can use to help you construct the perfect design for your brand.
Why T-Shirts?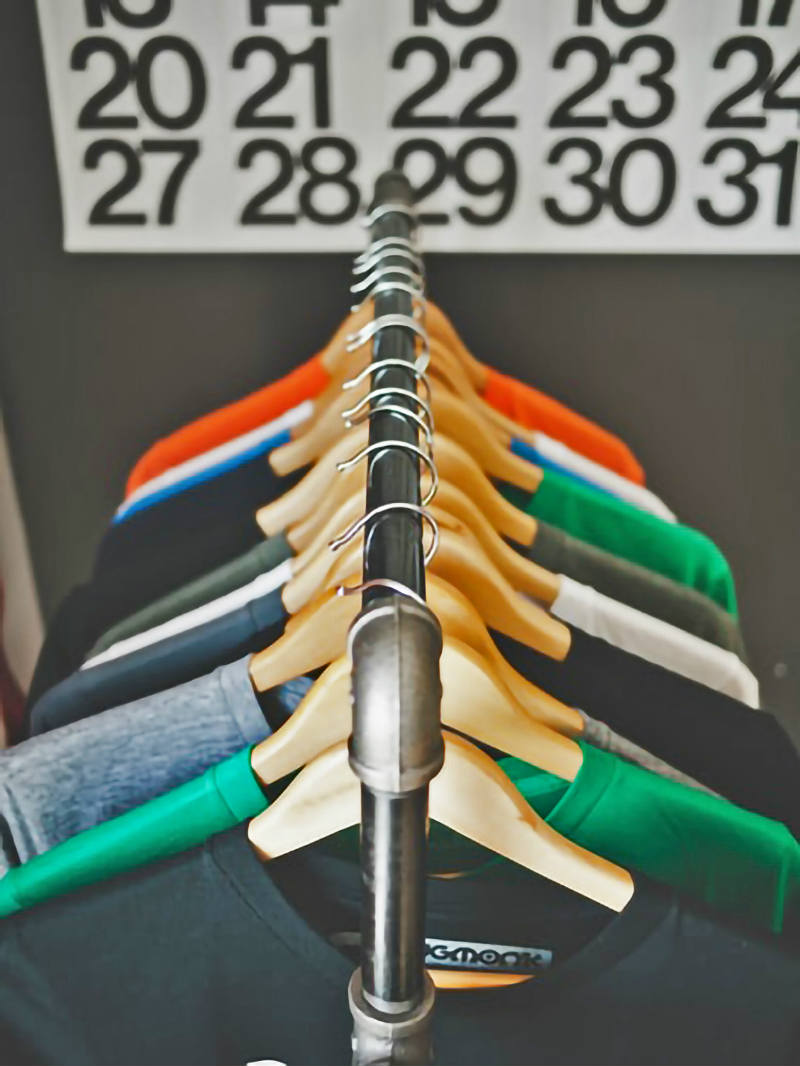 Before we start with the how's of customized t-shirt designing for your business this Black Friday, we need to know the why's. Creating t-shirts to promote your business on Black Friday is like having a walking billboard without spending a huge amount of money. They can easily catch the eyes of prospects and make a more lasting impression.
Make sure that you have the Black Friday shirt ideas made a few weeks before to give time for its power to take effect. When people enjoy wearing your shirts, this billboard can work for you even after your event is over. This is very good for creating awareness for your brand.
In addition, when people see others wearing your shirt, they will sense customer loyalty and trust. This will give them the impression that you care about your customers. When you use artistic and beautiful graphic design, the shirt can become an interesting conversation starter—again, good for brand awareness.
How T-Shirts Help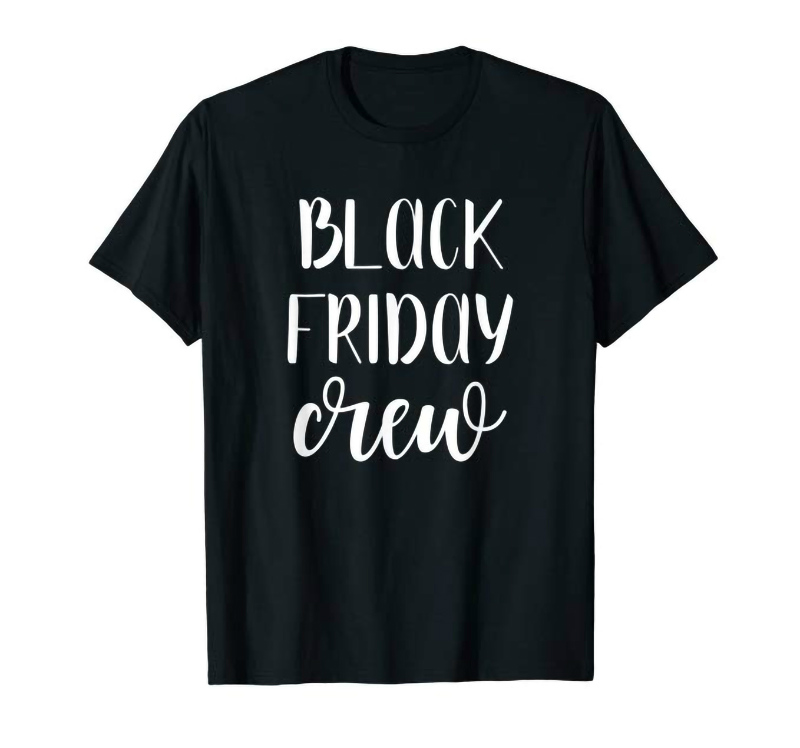 Statistics show that revenues from t-shirt sales in the US amount to $22,129 million in 2019. Consequently, the market is expected to grow annually by 5.4%. This data shows that people love wearing t-shirts and are expected to buy more in the future. This reason alone is enough to convince any marketer that designing Black Friday shirt ideas gives you an affordable advantage.
Give Shirts as Freebies
Everybody loves getting free items so giving t-shirts away as freebies on special events or conferences can generate new leads. It can also help build customer loyalty when you give them to your most devoted customers. If you're a startup with a limited budget, think of this as free media mileage that works for you as long as the shirt remains wearable.
Hold a Contest
If you're thinking of ways to give out your shirts, try holding a contest, either online or on your physical store. Have a t-shirt design contest that will get you the best designs for a prize. Or have your social media followers take a poll on how you can improve your products or services. Not only are you getting free information, but you're also getting pertinent data. Overall, you can use this to further boost engagement and increase sales.
Design For Your Staff
If you own a brick and mortar store, have your employees wear a Black Friday shirt. This will help with employee morale and team spirit while sending out a valuable message to your customers. Doing this will show people that you value your staff which is good for creating an image that shows your concern.
Wear Your Advocacy
Design Black Friday shirt ideas for your brand with your company's advocacy printed on it. Whether you're batting for a plastic-free community or taking care of strays in your neighborhood, people would remember you as a brand that cares for the environment. Research shows that 53% of consumers buy from companies with a strong environmental reputation.
You can attend trade shows or business conferences prior to Black Friday and wear these shirts. Or give them away as freebies when a minimum purchase is made. This way, you can have ample time to promote your brand before the sales come.
Customer Appreciation
Let your customers know that you appreciate their business by giving them t-shirts for free of when they buy a certain product or amount. People love getting great deals. If you add a free shirt with their purchase, they will be more likely to buy that product or service. Your customers will feel valued while getting you cheap advertising, a win-win situation.
Black Friday Shirt Ideas and Tips
Make It Count
There are elements of a good design that you should incorporate when designing the perfect tee for your brand. First is the layout. The most creative design won't turn heads if the placement is off.
When you want the design to be on the front of the shirt, make sure that it is located not loo low or too high on the chest. The shirt size is a major consideration before laying out your designs. Also, you need to determine what shirt type you're using. Will it be a plain t-shirt or will you do the design on a hoodie?
Design Complexity
As with most designing projects you'll encounter as an entrepreneur, there is always a huge amount of careful thinking involved. The use of the right typography, having enough white space, the composition, and the choice of colors are crucial. You can always design the shirt yourself, but a high-quality design can only come from the professionals.
A professional graphic design team will know the most suitable fonts to use, the right colors that would make the cut, and create a design layout that will stand out from the rest. After all, the purpose of creating a shirt for Black Friday is to get noticed. Plus, for people to wear it, a mediocre design just won't do it.
Shirt Quality
The type of material that you're going to use for your shirts is also essential. Your goal is to have people wear your shirts for as long as the material will allow them. Plus, your shirts should be comfortable to wash and wear, so give them no excuses not to wear them.