Growing on social media doesn't have to be rocket science! Learn simple strategies and the best practices for social media posts. Billions of people are on social media as you're reading this. Whether they are posting, liking, following, commenting, or just scrolling, there's potential for them to see your posts. To rake in high numbers on social media, you need to post the best graphics to increase engagement rates.
You can do so by subscribing to a design service like Penji to produce social media graphics. Rest assured, you'll get compelling and stunning graphics in time to schedule them on your content calendar or campaigns. All you have to do is subscribe and submit your first request. But before we unveil how you can request graphics by using Penji, learn the six best practices for social media posts. Plus, check out the handy infographic you can find below as well.
Pick A Theme
Your theme is a reflection of who you are. Choose a theme that you love and don't mind sharing often. If you're a motivational speaker, you may want to have a motivational theme. If you're into fitness, focus your efforts on creating content around exercise, health, and fitness. The secret to choosing a theme is to pick something that you are passionate about and sticking to it.
Target Audience Research
You're probably wondering how people are going to find you. Well, you have to find them first! Collect data on where they like to hang out on the internet. Compile a list of hashtags that they frequent. If they are regulars on forums, join in on the conversation! When you're confident in who they are, you'll have an easier time gathering engagement and followers.
Curate Your Feed
Each picture, video, caption, blog, etc. should mesh well together. When you scroll through a feed like Instagram's, the theme should be obvious and the colors should be within the same realm. Strategic design skills will be helpful when curating your social media posts. This gives an overall mood when looking at your feed.
Stay Consistent
Posting consistently is key. It keeps you relevant and lets your followers know that you're still alive. Create a schedule that is fitting for you. Each social media platform is different when it comes to growth, so do your research on what is ideal when it comes to posting. Many times, those platforms will reward you for staying consistent by allowing your post to reach a larger audience.
Post With A Purpose
If you feel that you haven't posted in a while, don't throw up just anything. Be purposeful with each and every post. If you are a tech blogger, your audience may not be very receptive to a picture of a half-eaten sandwich on your feed. A great way to get around this is to have dates where you create a ton of content so you can post it over time.
Engage With Your Audience
Social media is meant to be social. Like, comment, and follow. Don't just look at your audience as just a number. They are people too! They will appreciate the time you put into commenting on their posts and return the favor. Engagement is the best way to create a loyal following.

These are some of the best practices for social media posts if you are trying to grow. The steps are easy and apply to any platform that you are on. Get started on your social media growth today!
Requesting Social Media Graphics on Penji
When you sign up for Penji, you no longer need to use DIY graphic design services. Or hire a graphic designer on a per-project basis. While subscribed to our design service, you can request all the social media visuals and other graphics like logos, shirt designs, and more! And for making it this far, here's a sneak peek at how you can use the Penji platform to submit your first request.
Step 1: Submit a Design Brief

Once you subscribe to a Penji plan, you get access to the Penji platform. This means you can request a design instantly. So, on the Penji platform, click the + New button.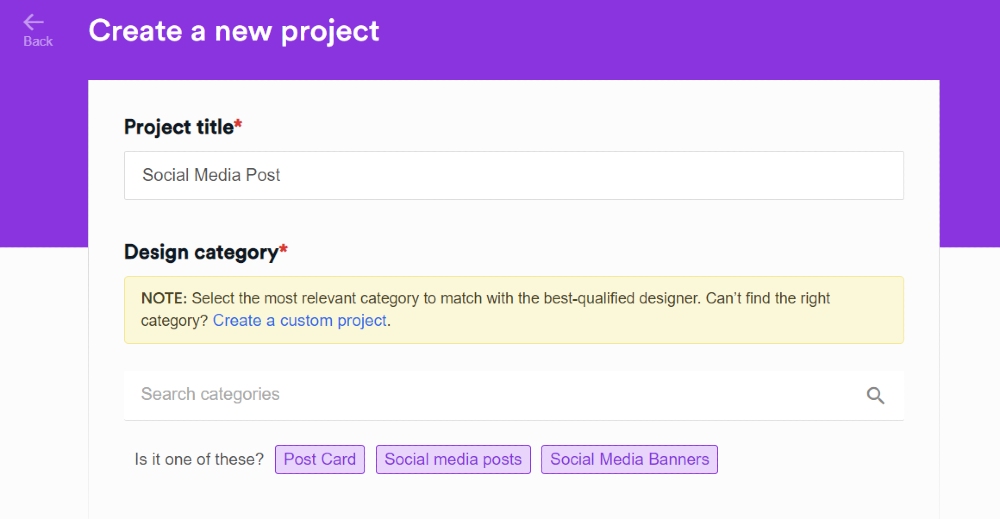 Then provide a Project title and choose a Design category.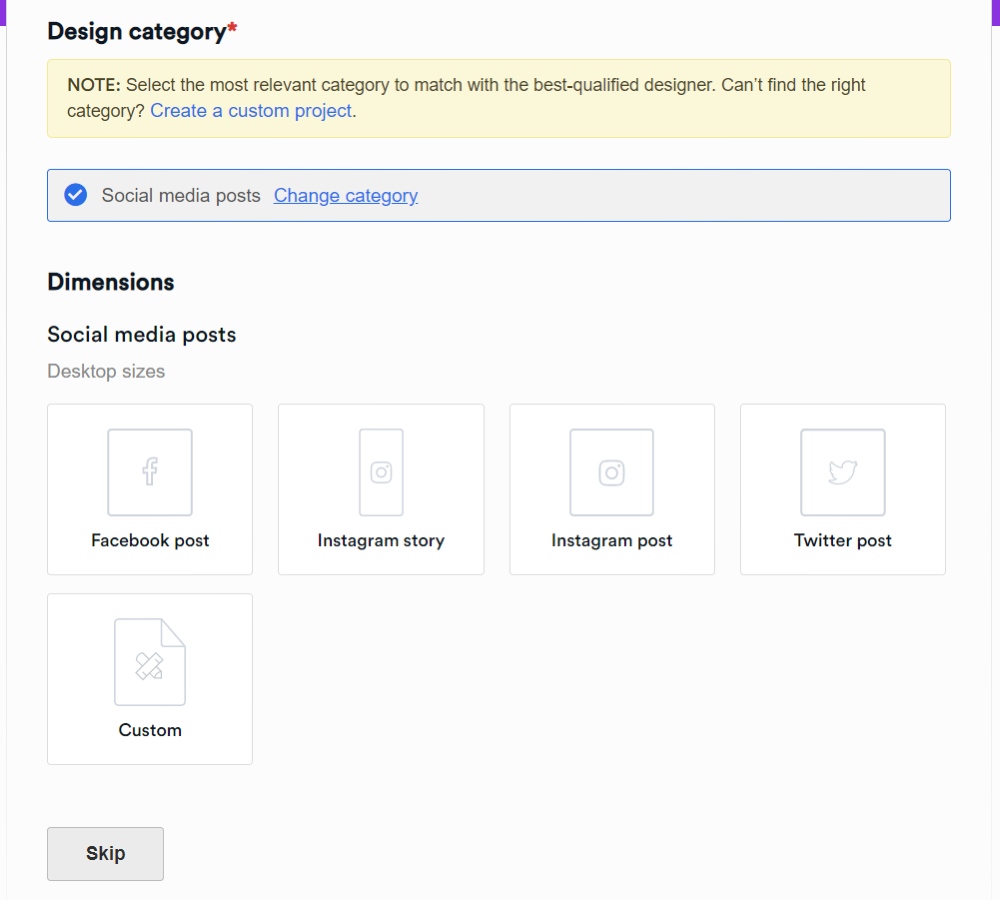 For this example, let's say you need a social media graphic, search Social media posts on the Design category dropdown. Once you see it, click on it. From there, you can choose which social media site you're planning on posting it. Let's say you're posting it on Instagram, so let's click on Instagram post.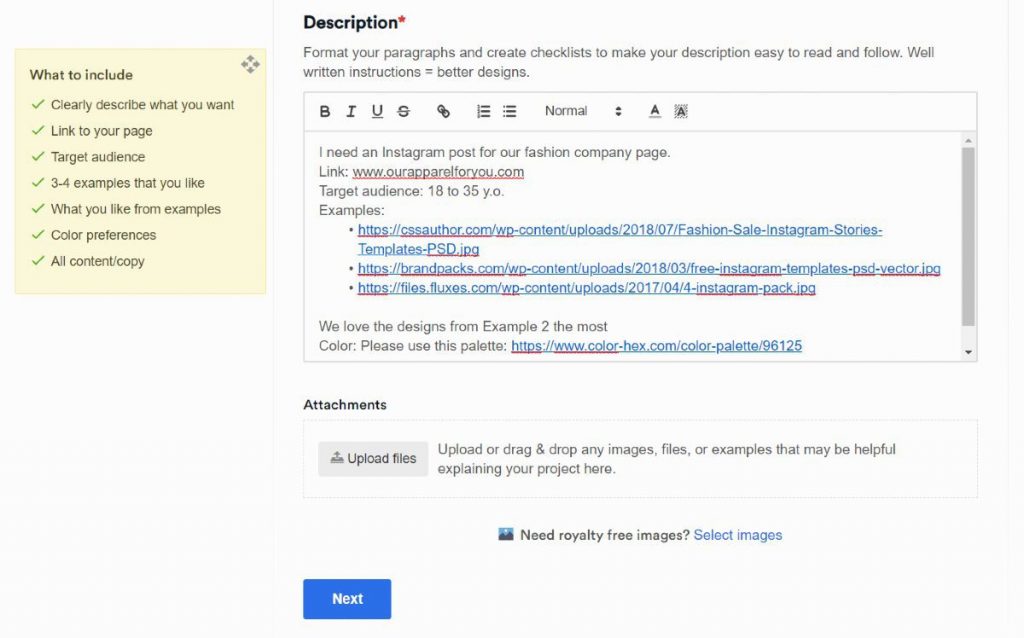 After that, you can finally provide a detailed description of your design request. Graphic designers appreciate clarity and specificity, so make sure to write all details needed to fulfill this request. You can always refer to the What to Include guidelines if you need more help in adding other information.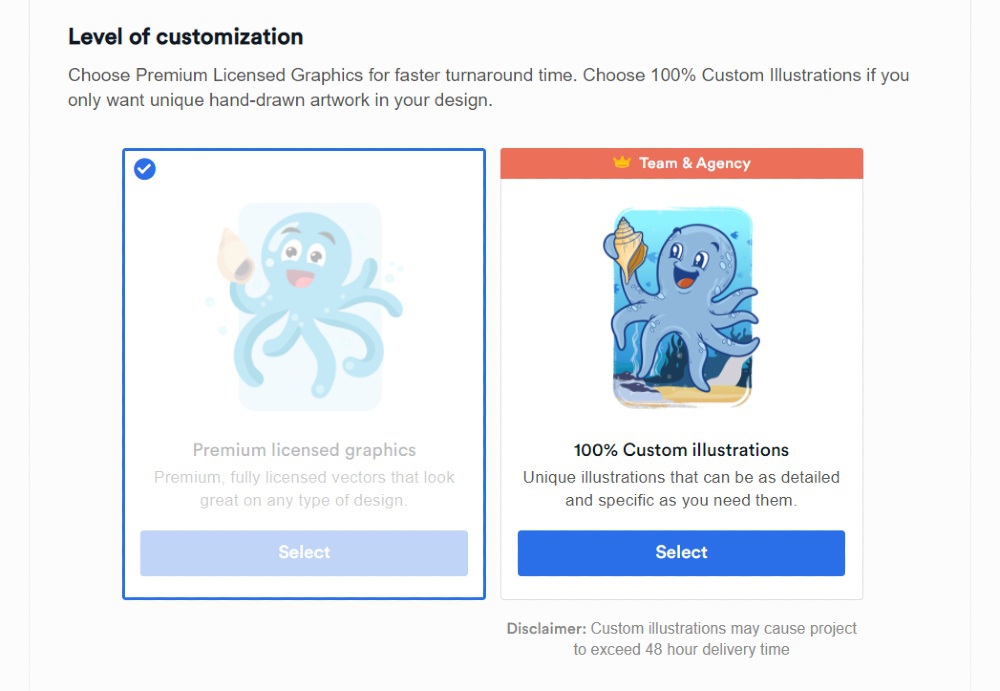 Once done, click Next. Then, you can choose the Level of Customization, File deliverables, and Associated brand.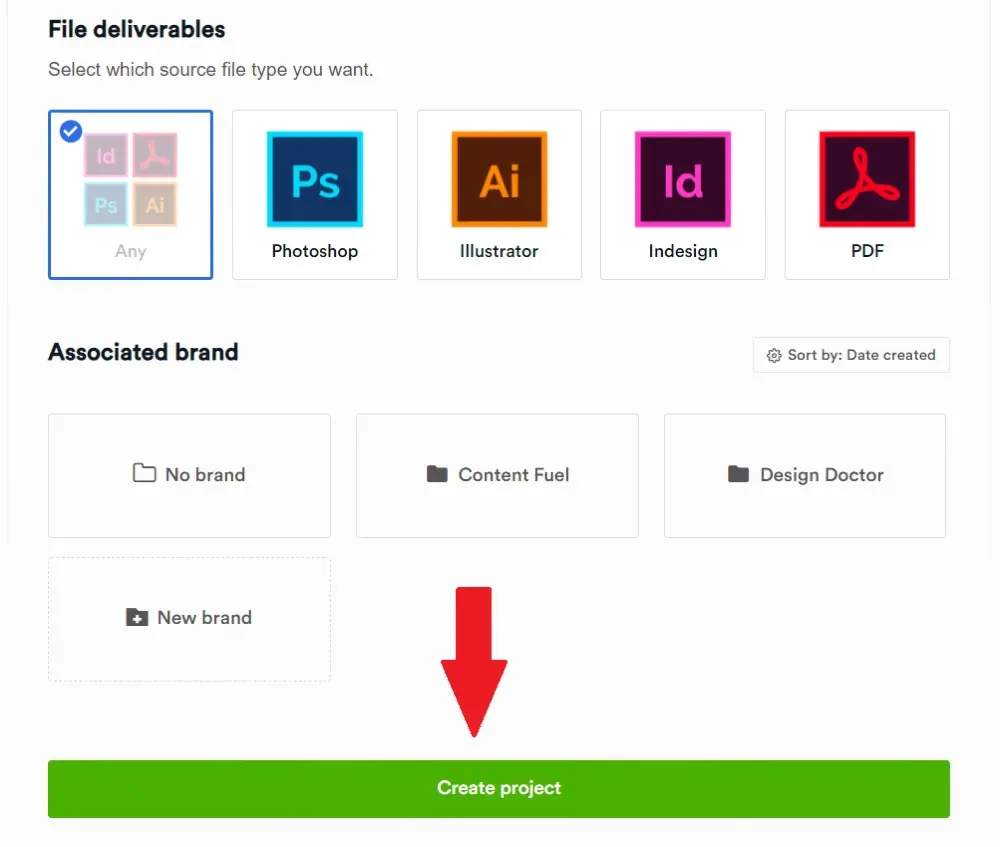 After this, click Create Project, and you have your first project up on Penji.
Then, a designer will connect with you and work on your designs immediately. You can expect to receive the first draft of your design within 24 to 48 hours.
Step 2: Review the Design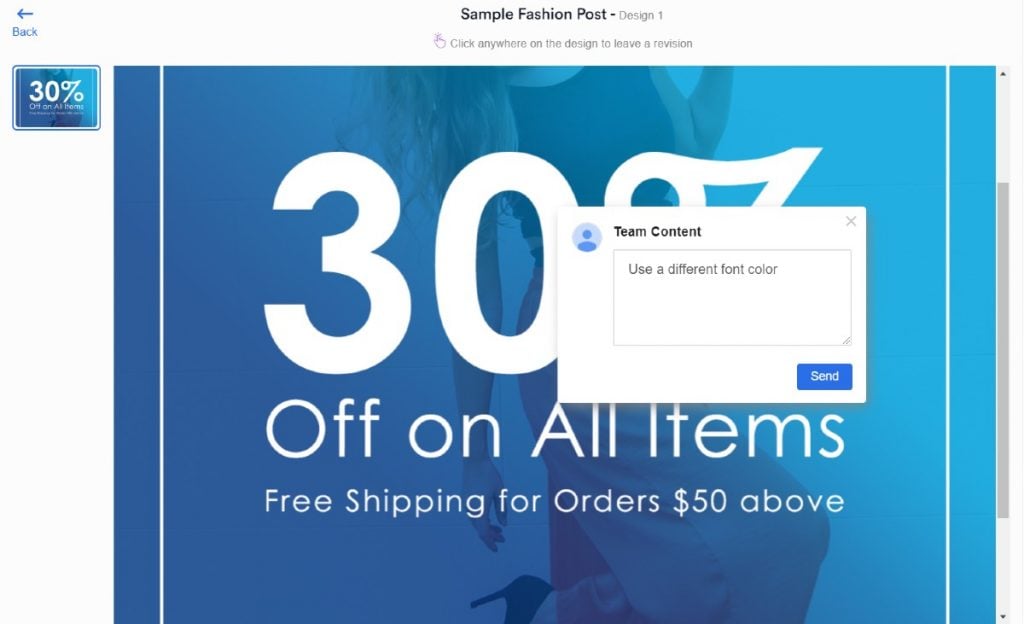 When you finally get a notification that your design is ready, you can finally review it. If it needs more enhancements, you most certainly can revise until you're 100% satisfied. After all, in any Penji plan, you have unlimited revisions.
Plus, unlike other graphic design services, Penji has a built-in revision tool. You can point and click the area of the design that needs more improvement. From there, the designer will edit the work and submit a revised version.
Step 3: Download the Design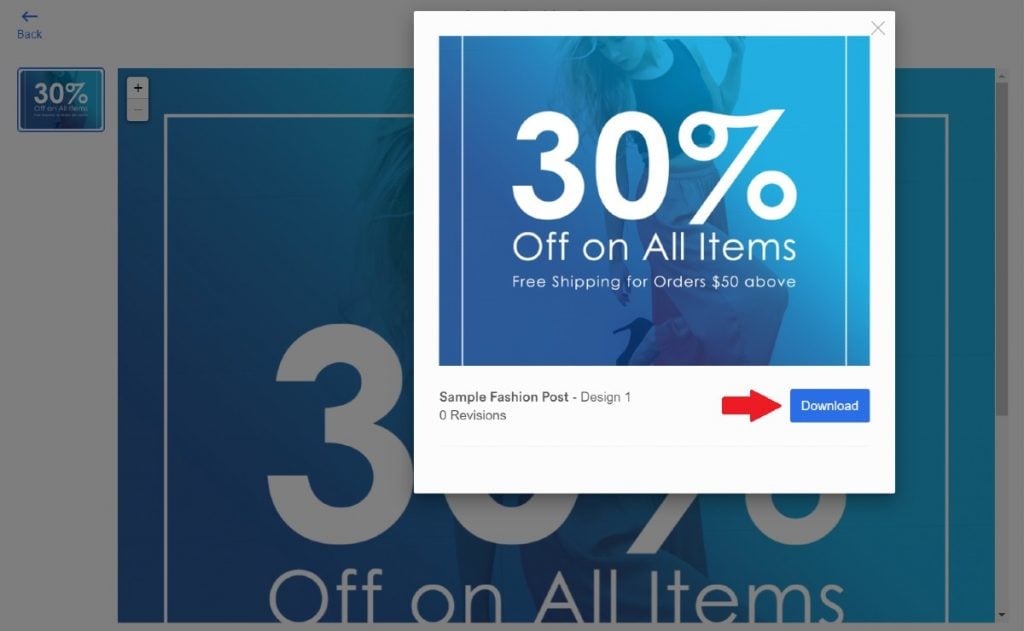 Love the design? All you need to do is download it! Click the blue Download button, and the files will be saved to your computer. It's that easy! Make sure to click the Mark as Complete button too. This way, designers can work on other projects in your queue.