Most automotive print ads in the 20th century are not only on the photo of the car but also the long copy usually found at the bottom of the ad. Despite the wordiness of ads then, it still made an impact on its consumers. It was the copy that made the ad successful.
As it transitioned to the 21st century, advertisers focused more on design, meaning, or style. Without the copy, advertisers have to be creative and innovative for some of its automobile campaigns to become successful.
The key to any auto ad is connecting with its target audience and knowing which features are important for them.
That's where Penji comes in. Penji is an on-demand graphic design service. Request all the designs you need for your advertising or marketing campaigns. Don't experience the horror stories other businesses have gone through with some designers. You can rely on the professionalism, reliability, speed, and quality when you subscribe to any Penji plan. Learn more about why brands love Penji.
In the meantime, we discuss 20 of the many successful automobile campaigns in history.
Start your own brilliant ad campaign with Penji! Use code "AUTOCAM15" for 15% Off your first month! Check out our plans and sign-up today for a 15-day risk-free trial.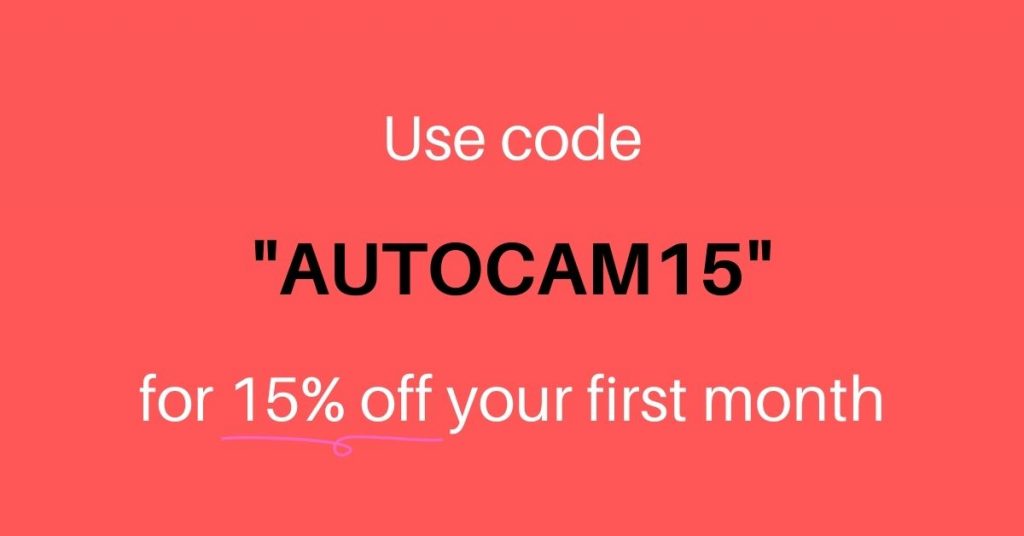 Print
1. Volkswagen (Think Small)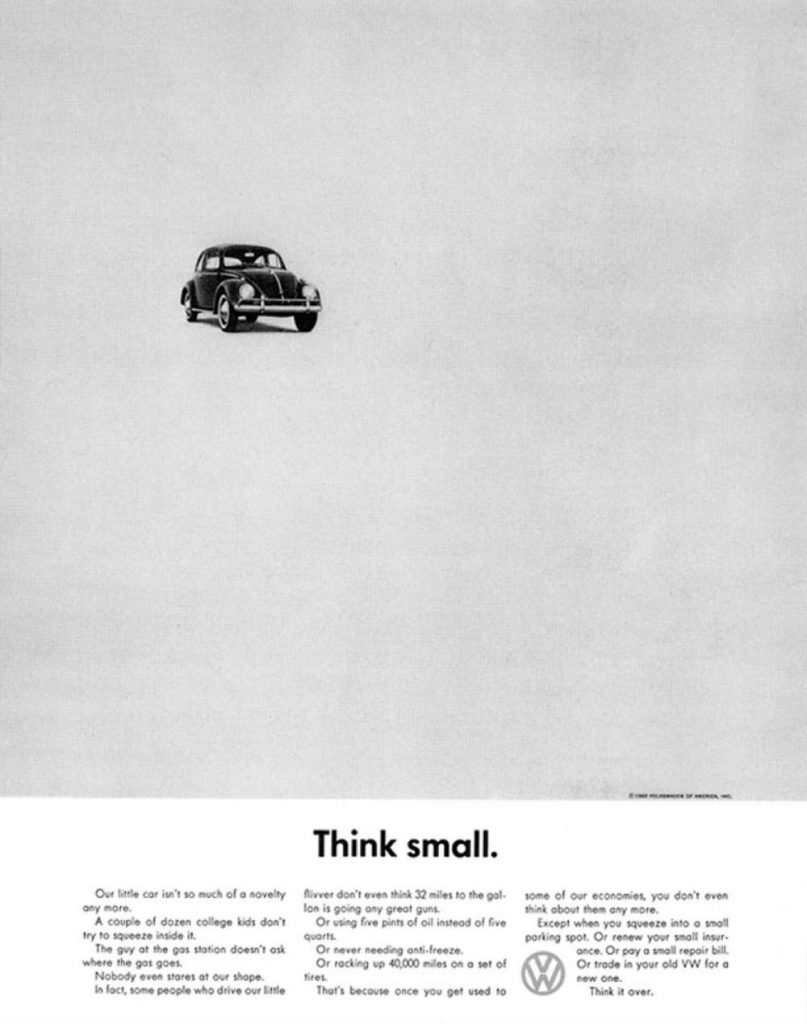 This list would be incomplete without mentioning Think Small. Many herald Volkswagen's Think Small campaign as the standard for modern print advertising.
The design was simple. It was just the famous buggy sitting near the upper left corner of the ad. Nothing else aside from the text and the buggy was there. And it works.
In a time when lifestyle ads dominated the 50s, Volkswagen made a statement. Volkswagen didn't sugarcoat anything in their ad, they were truthful. That's why this was one of the most successful automobile campaigns in the 20th century.
2. Volkswagen (Lemon)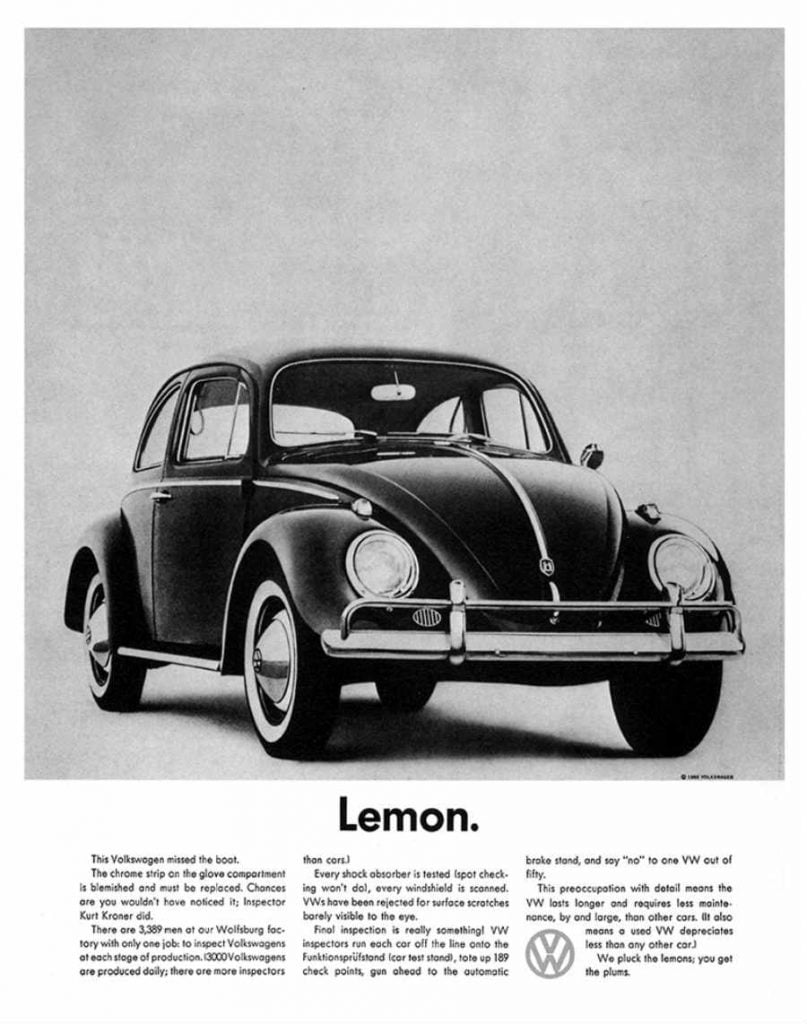 Volkswagen's Lemon ad is one of its other well-lauded ad campaigns. Just like its predecessor, the Think Small ad, it was honest.
DDB, the agency responsible for the Lemon and Think Small campaigns, briefly gave an overview of Volkswagen's inspection process in ensuring that each car was at the top of their game.
Volkswagen didn't sugarcoat anything for its potential consumers. That's why it makes it one of the best auto ads in the 20th century.
Almost 6 decades later, Volkswagen returns to its roots with its Lime campaign.
3. Ford Mustang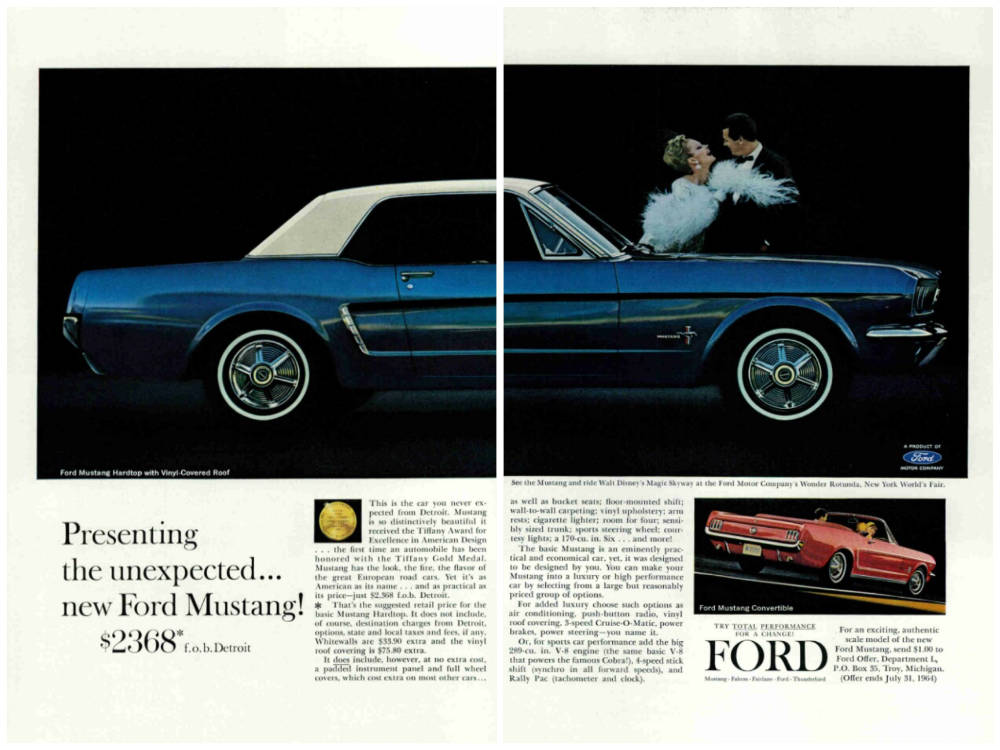 To pique the interest of consumers, Ford ran both print and a commercial for the Ford Mustang in 1964. The selling price for the Mustang was $2,368.
In one of its ads, it invites people to go to the World's Fair to see the spectacle that is the new Ford Mustang. Due to their advertising efforts, Ford received 22,000 orders for the Ford Mustang, which eventually sold 400,000 units in the first year. It's one of the most successful automobile campaigns on the list.
Create smart, effective campaigns efficiently

Meet your conversion goals using visuals that stand out

I need this!
4. Chevrolet Corvette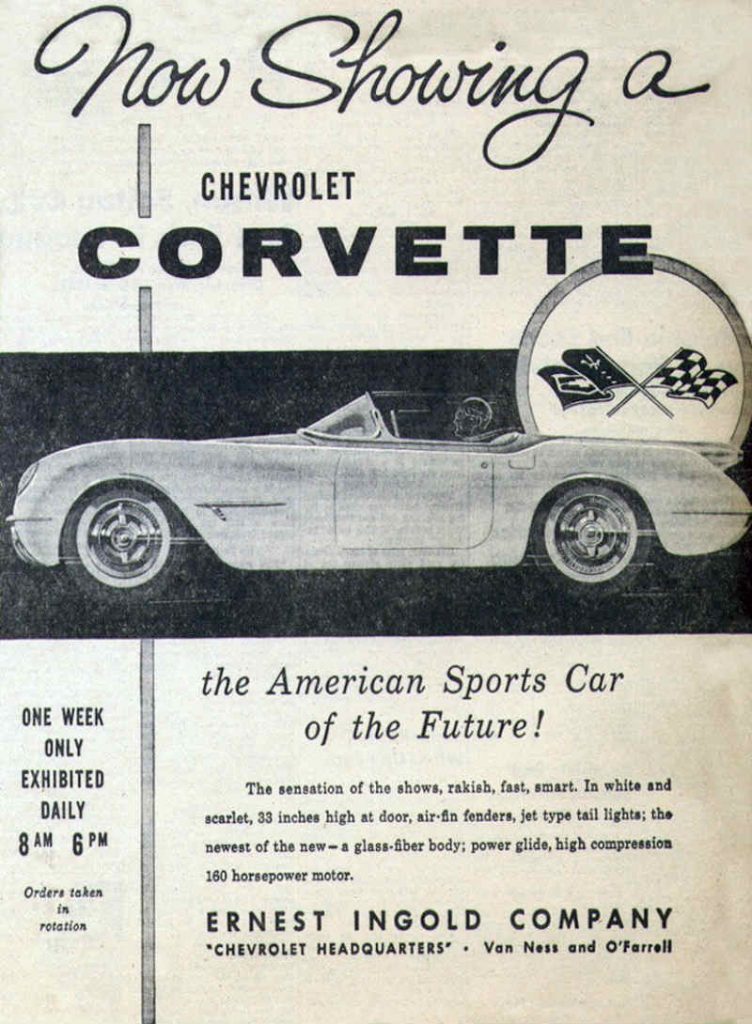 The 1953 Corvette Campaign may be the oldest in this list, but it propelled Chevrolet to success. Campbell-Ewald marketed the Corvette as one of the fastest cars at that time with over 160 horsepower to boot.
It's a successful ad campaign because Chevrolet soared to number 1 against Ford and helped raise its sales to $1,647,676.
5. Porsche (Nobody's Perfect)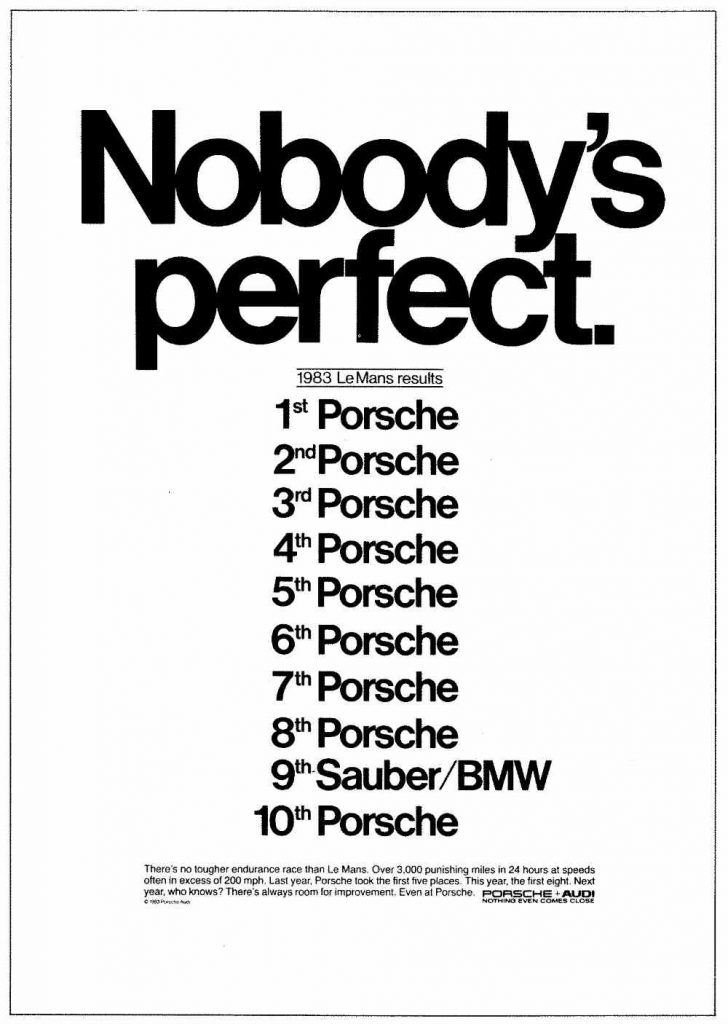 In every ad list, Porsche's Nobody's Perfect ad always makes it at the top. The history of the ad stems from the 1983 LeMans race. It goes to show that Porsche's vehicles are superior during a race since it took up 9 places.
The copy also gave the brand its personality and assures its consumers that Porsche will continue to improve its vehicles.
What makes it successful until today is that many still like the Porsche ad that ran almost 4 decades ago.
6. Jeep (See Whatever You Want to See)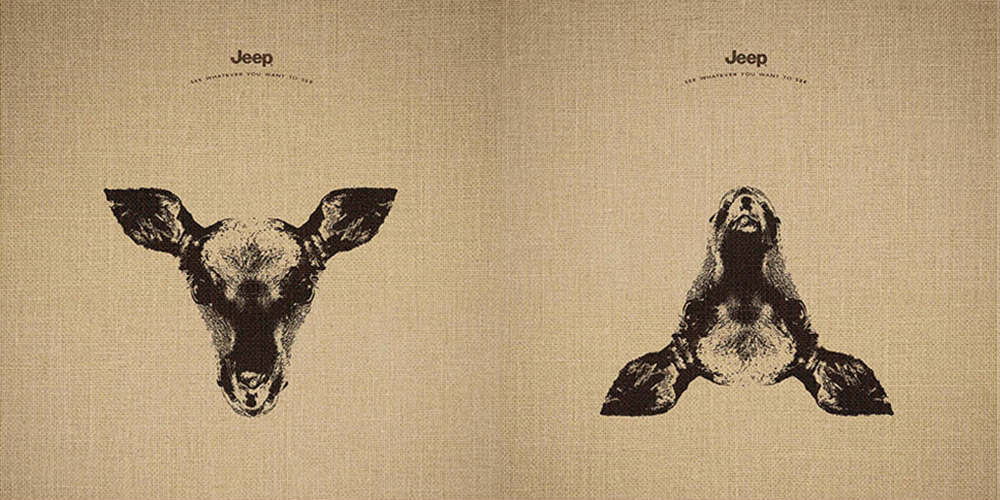 Jeep and Leo Burnett ran three print ads that showed three animals. It might seem like a minimalist ad that doesn't connect with the brand, but it has a twist. One has to turn the ad upside down to see an optical illusion. So in the three posters, there are six animals.
With the Jeep, they want you to see endless possibilities through travel. That's what makes this car ad successful. Not only that, the ad campaign won a press gold award at Cannes Lions for its creativity.
Interactive Print Ad
7. Porsche 911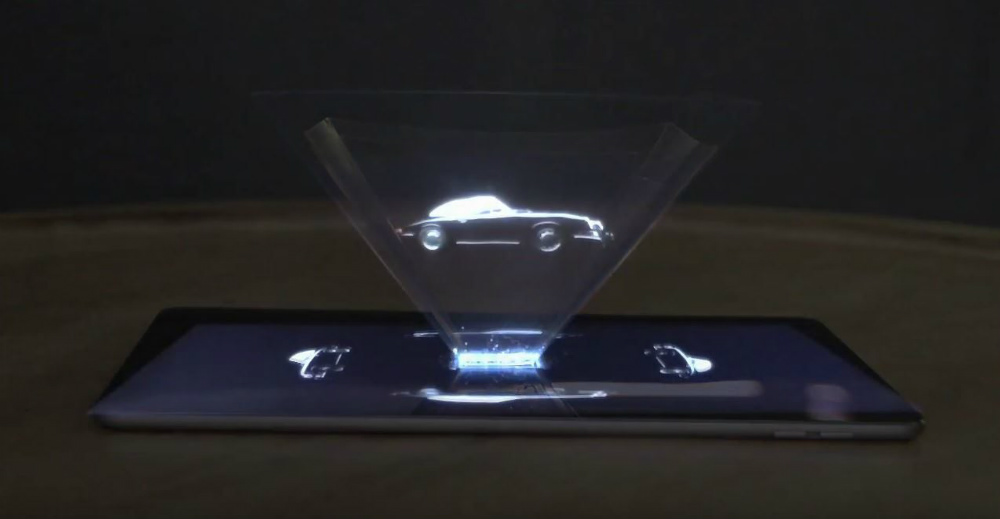 Probably one of the coolest in this list, Porsche 911's hologram campaign took the print ad to the next level. The ad ran on Fast Company's April 2016 issue. Fast Company's upscale readers received the copies of the auto ad, who also got the plastic prism.
Subscribers had to assemble the prism, which they had to place atop the magazine. From there, they can view the hologram once activated.
According to AdWeek, the campaign generated more than 8 million impressions on Twitter and 17,000 video views.
8. Kia (Text Drive)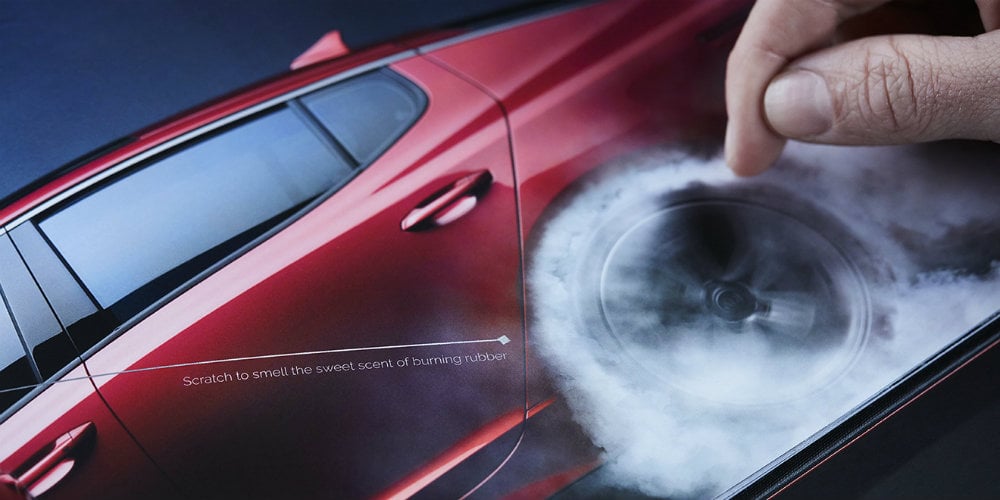 For Kia's Text Drive to receive recognition, they delivered booklets to around 100 car journalists.
What makes this one of the best car campaigns is its interactivity. As journalists flip a new page, they're introduced to the car's features one by one. There's even a scratch and sniff for burnt tires.
Plus, a marketer even ordered an additional 2,000 units of the Kia Stinger. So, you could say it was a success.
9. Toyota Camry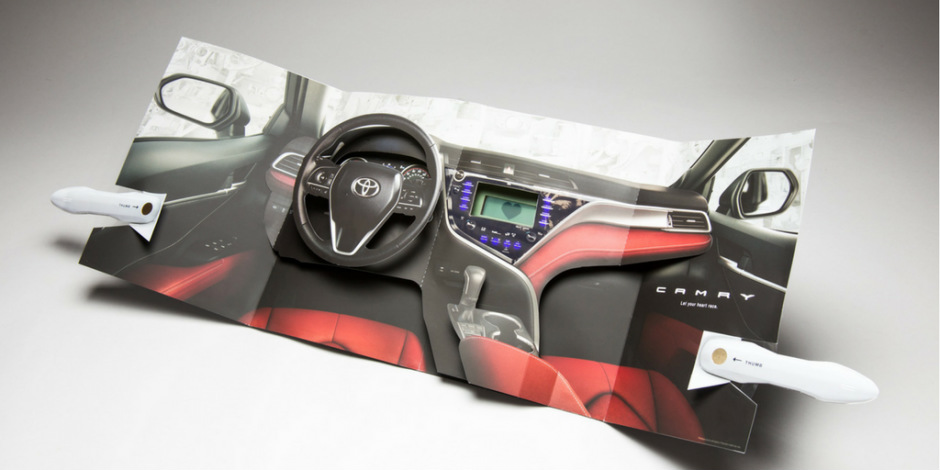 Toyota ran an interactive print ad on the March 2018 issue of InStyle magazine. When a reader opens it up with the door handles, the ad will pop-up and reveal what seems to be the interior.
It's one of the coolest automobile campaigns in this list because it measures heartbeat (which one can hear too), and one can even smell the ad too. So, it's almost an all-around sensory experience.
It's successful because it lets potential customers get a feel of what it's like driving a Toyota Camry. It makes one stay on the spread as well because of the car ad's interactive feature.
10. Land Rover Range Rover Sport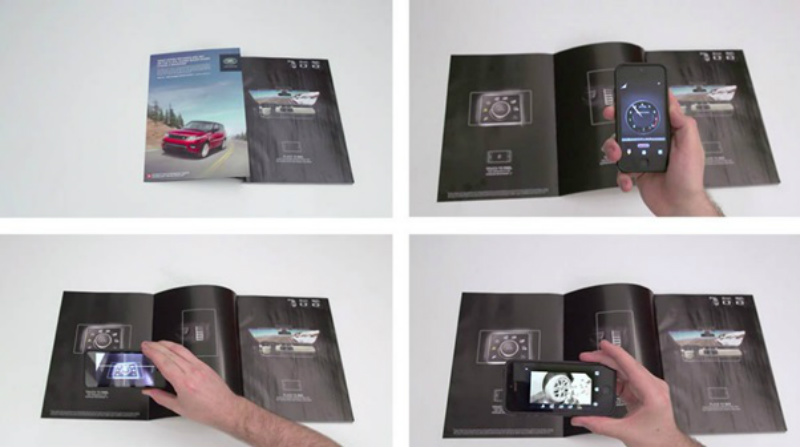 In another way to test drive a car without driving one, Land Rover followed its competitors through an interactive print ad mixed with augmented reality. Upon seeing the print ad, a reader can download the Blippar app, which allowed them to access the test drive feature on mobile.
What made this car ad different from its competitors is that it was sensory. It made use of not only the eyes but the ears as well, providing them a preview of how the supercharged engine sounds.
The ad was successful because there were more than 60,000 interactions from potential consumers of the brand.
11. Ford Explorer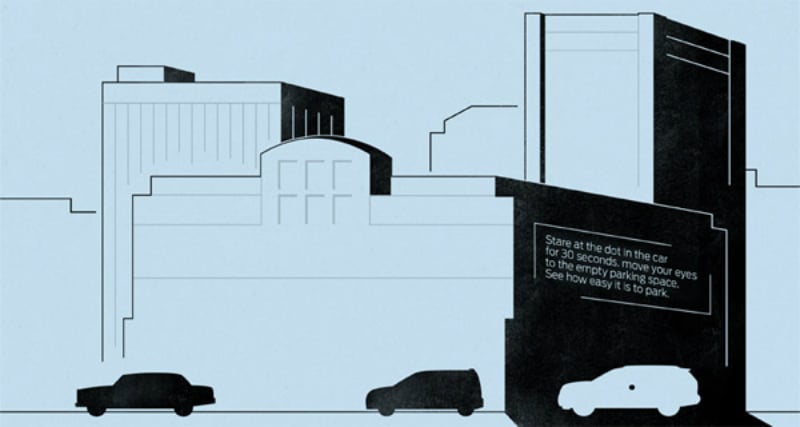 In one of their print ad campaigns, readers can use both AR and print, which will showcase the features of the Ford Explorer.
Ford Israel also played with everyone's vision by asking 30 seconds of most of the viewers' time. For their campaign for the Ford Explorer, Ford Israel challenged people to "Stare at the dot for 30 seconds", after which one can park a car.
You may or may not successfully park the car, but it wants you to do so.
What about you, did you park the car correctly?
12. Volkswagen (Test Drive)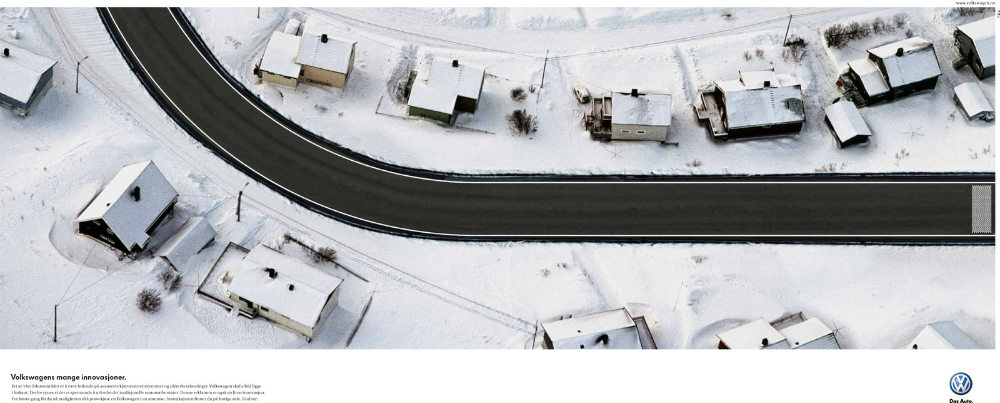 Volkswagen got into the interactive print ad trend in 2011. It's important that potential owners get to test drive cars. By doing this, Volkswagen gave its potential owners a preview of how it's like to drive the vehicle and even tested the Lane Assist feature.
13. Peugeot (Airbag)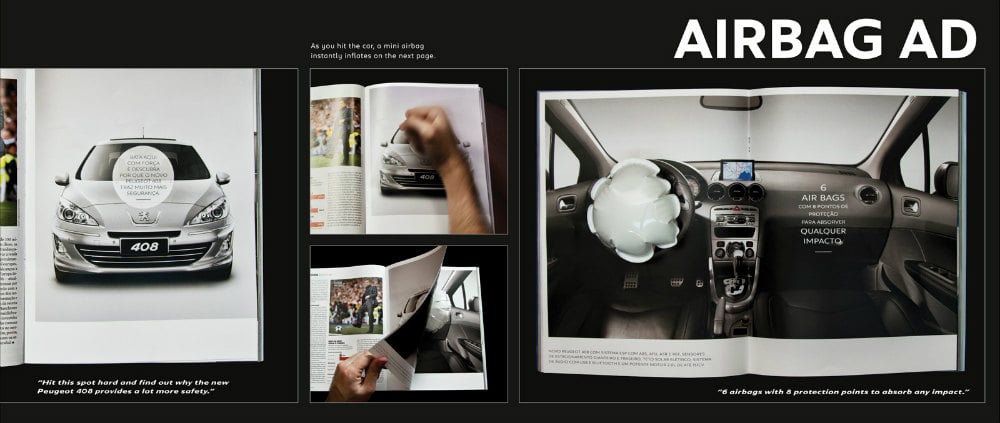 To promote safety, Peugeot and Ludocca invested in buying over 50,000 mini airbags in a Brazilian business magazine.
Readers of the magazine have to hit or punch the photo of the Peugeot 408 as if it crashed. Then an airbag will inflate the next page. The copy on the spread reads, "6 airbags with 8 protection points to absorb any impact".
According to Ludocca, Peugeot 408 sales rose to 40% because of the car ad. Based on that, it's one of the most successful automobile campaigns on the list.
14. Volvo (The E.V.A. Initiative)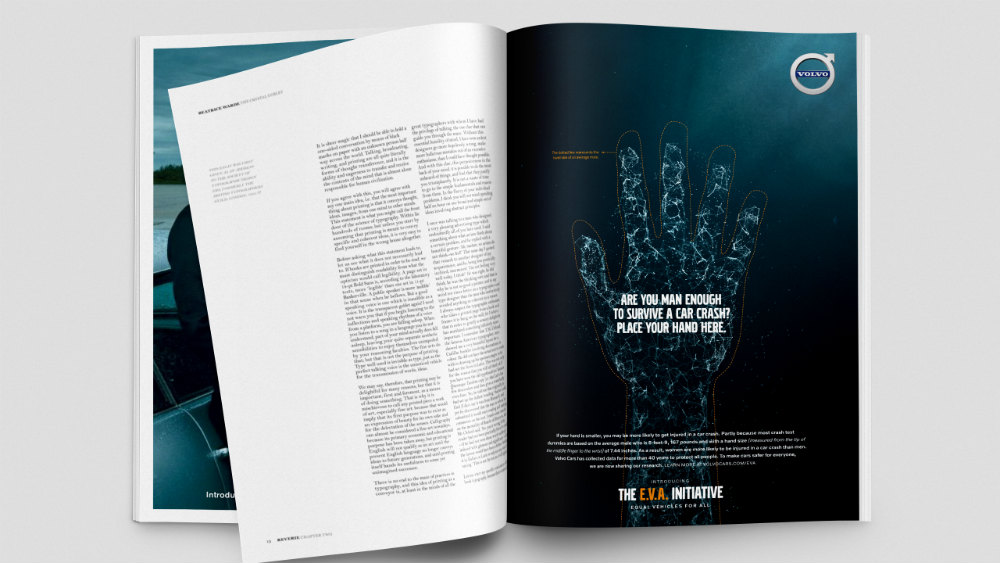 Volvo created a marketing campaign towards the safety of women as they drove. As part of their campaign, they created a print ad that lets women place their hands on the magazine.
Since car crash tests involved mostly men, Volvo wanted to raise awareness that women may receive more injuries. On the print ad, if a woman's hand doesn't fit, they're most likely to get injuries. To know more about the ad, readers can go to the website wherein they can learn more about the E.V.A. initiative.
It won the first Creative Strategy Grand Prize in Cannes Lions, and the judges believe that the E.V.A. initiative would open doors for more inclusivity in automotive as well.
15. Nissan Altima (Innovation that Excites)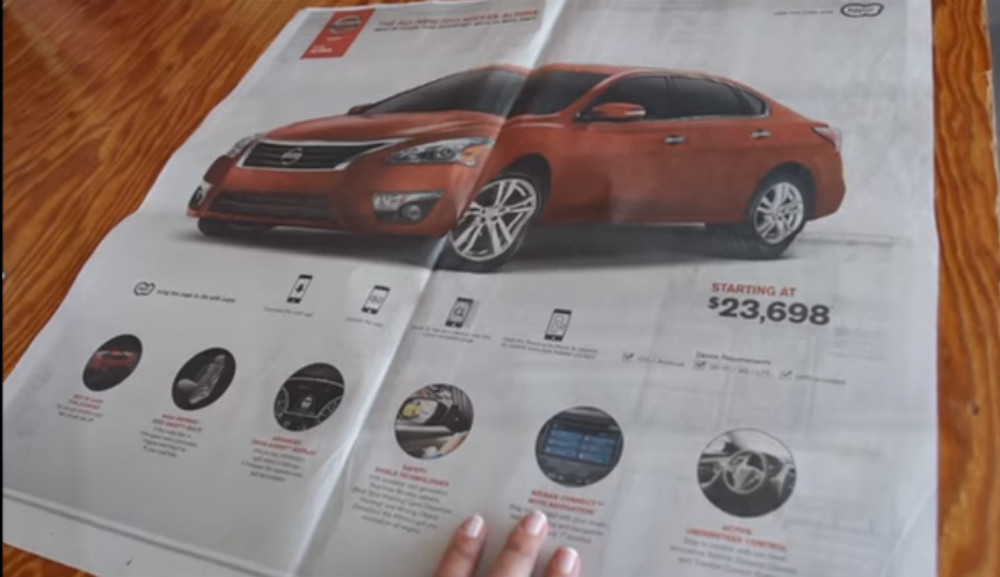 Nissan didn't fall behind the interactive print ad trend too. To advertise the Nissan Altima, the ad ran in different newspapers. One of its print ads was the 4-page wrap by using Layar to bring life to the newspaper print ad.
From there, one will see pop-ups of its main interior features. According to Layar, it generated 8 million impressions and increased test drives to 65%. Now, that's a successful ad campaign.
Outdoor Advertising
16. Chevrolet Aveo (Penny Billboard)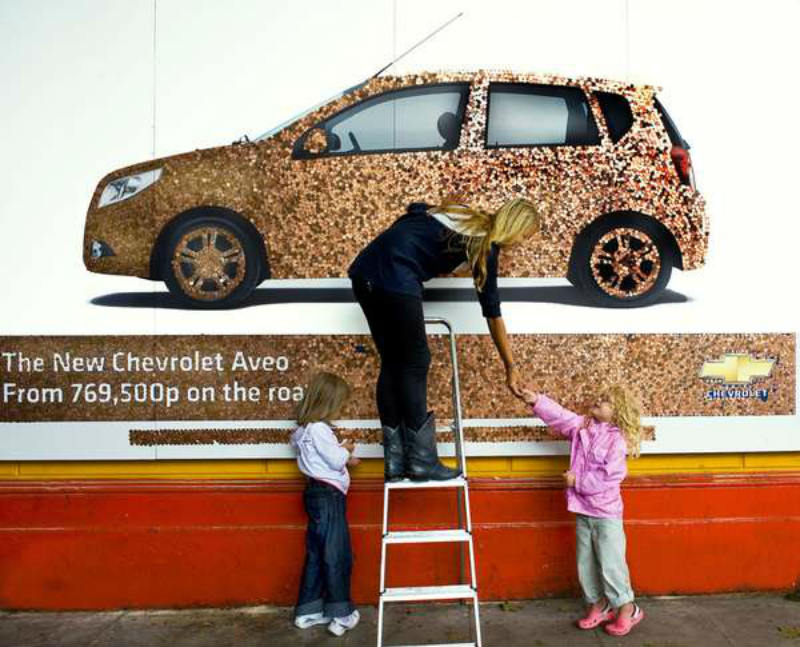 In advertising, brands don't give their consumers money, it's the other way around.
But not Chevrolet. It happened only once though.
Their car ad for Chevrolet Aveo included pennies that consumers can take, so it can unveil its new cars. Their ad campaign was successful because in over 30 minutes passersby took out 20,000 pennies.
Chevy released a press release saying it would have been great if the ad would have lasted for more than 30 minutes.
17. Land Rover (Test Drive)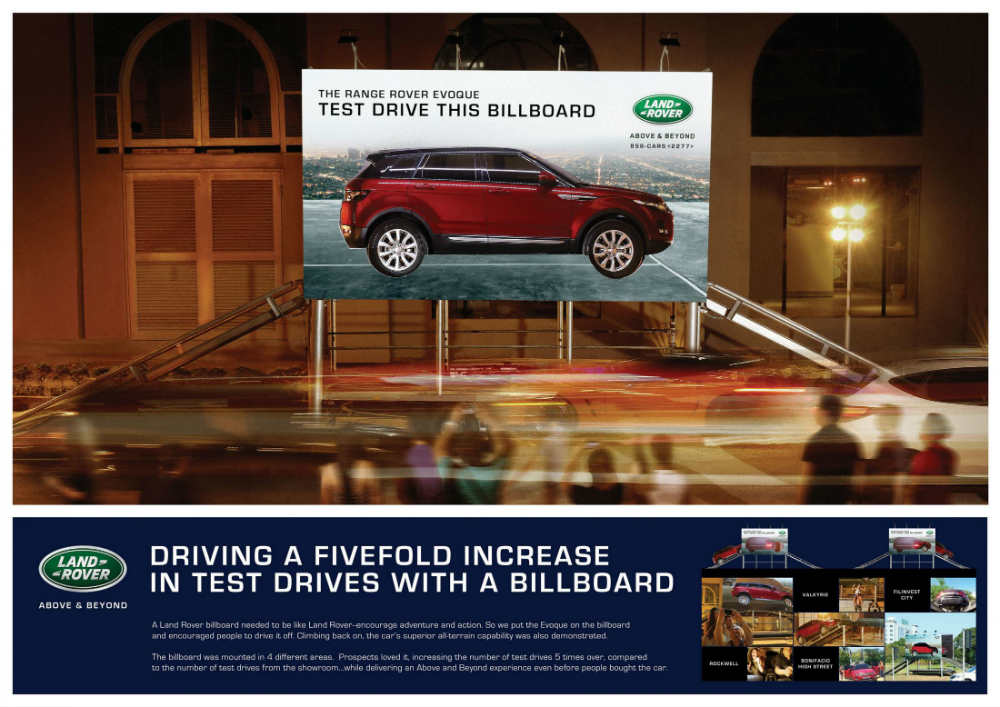 Usually, in Outdoor Advertising, you don't get much engagement since you'll expect consumers to view the ad and just go on with their business.
Land Rover took their ad to the next level by applying outdoor advertising and engagement by allowing its potential owners to test drive the car, which seemingly appears as an image on the ad.
It was a good way to connect with the consumers because they get an opportunity to try the car before the units are available to the public.
Not only that, Y&R Singapore, the agency responsible for the ad campaign, won a Bronze in the Clios Awards in 2015. Its concept and win make it one of the most successful automobile campaigns in this list.
18. Smart Brabus (Bridge)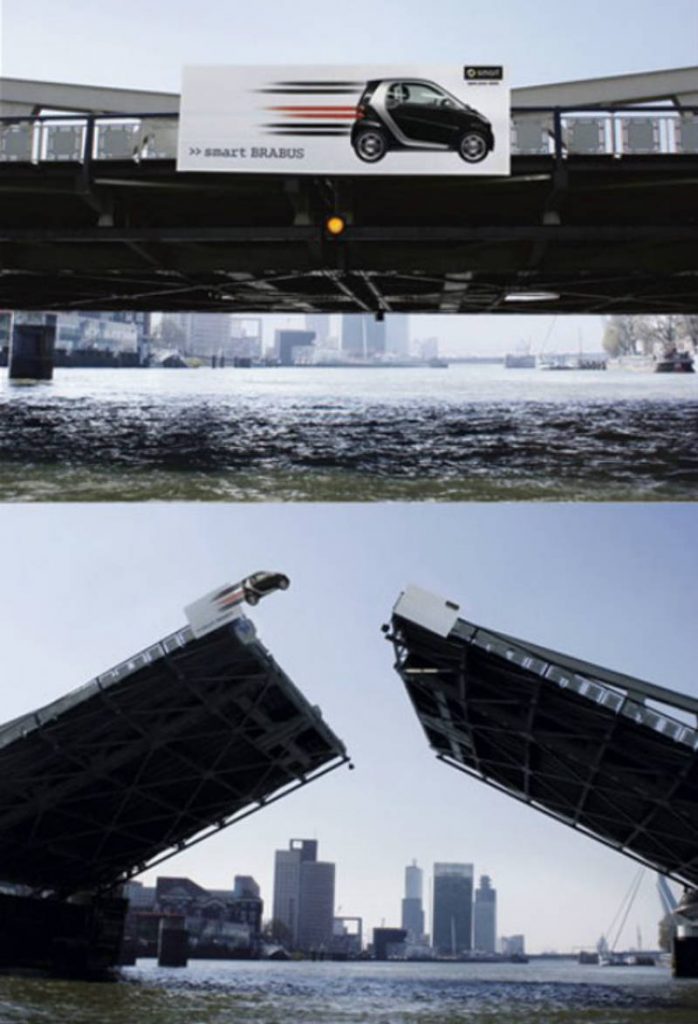 Smart, manufacturer of small cars in Europe, launched an outdoor advertising ad that reached new heights.
On a counterbalance bridge in Rotterdam, Germany, Smart placed their ad. The car appears as if it were jumping to the other side of the bridge when it was time to raise it. It was clever because from afar, one would expect the car to go to the other side of the bridge.
It was also successful because it received more orders for 2,000 units for distribution to different dealers.
19. Audi (Your Move, BMW)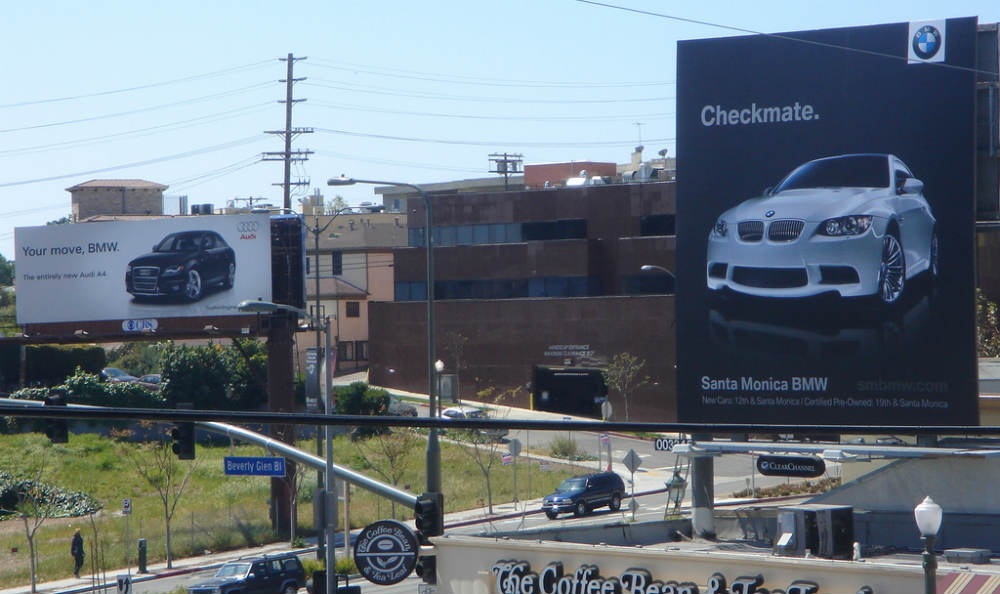 Audi's "Your Move, BMW", is a great example of challenging your competition through ads. In the Audi vs BMW feud, Audi made the first move with the abovementioned campaign.
For that round, Audi earned its well-deserved success because BMW responded.
20. BMW (Checkmate)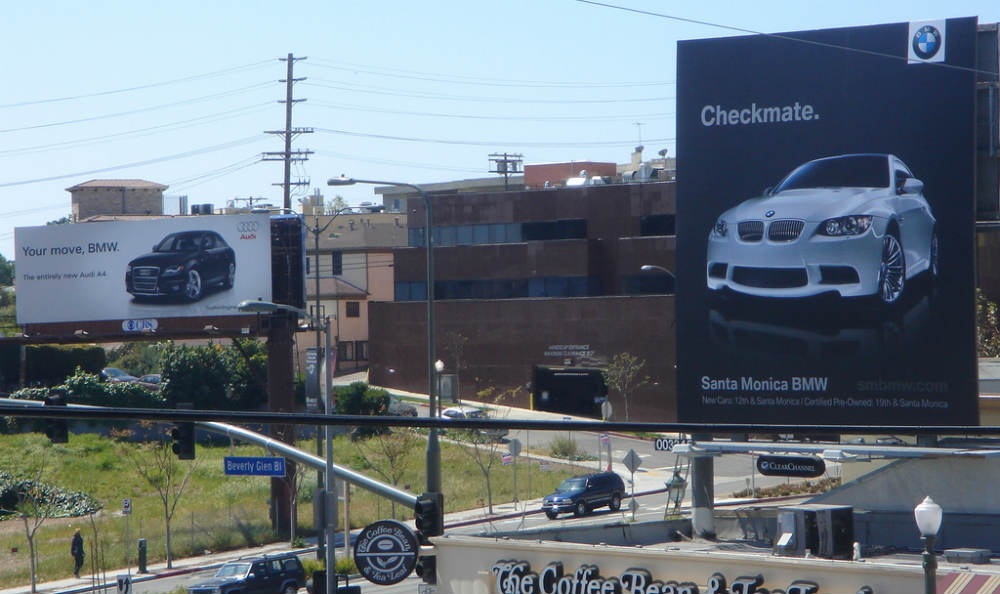 In what seems to have ended the rivalry, BMW retaliated with its "Checkmate" campaign. It's in keeping with the chess theme, which BMW didn't mind playing along.
In a way, BMW, also won because it contributed to their getting viral on the internet. It was successful because it gained recognition from the media.
Overall their marketing and advertising campaigns sparked reactions from the public. For laughs even, some created Photoshopped responses by Audi and BMW.
So the Audi and BMW car campaigns are successful in their own right.
How to Request Automobile Ad Designs on Penji
Never will you ever have to experience difficulty in requesting and receiving designs again. Learn how you can do those by following this process.
Step 1: Create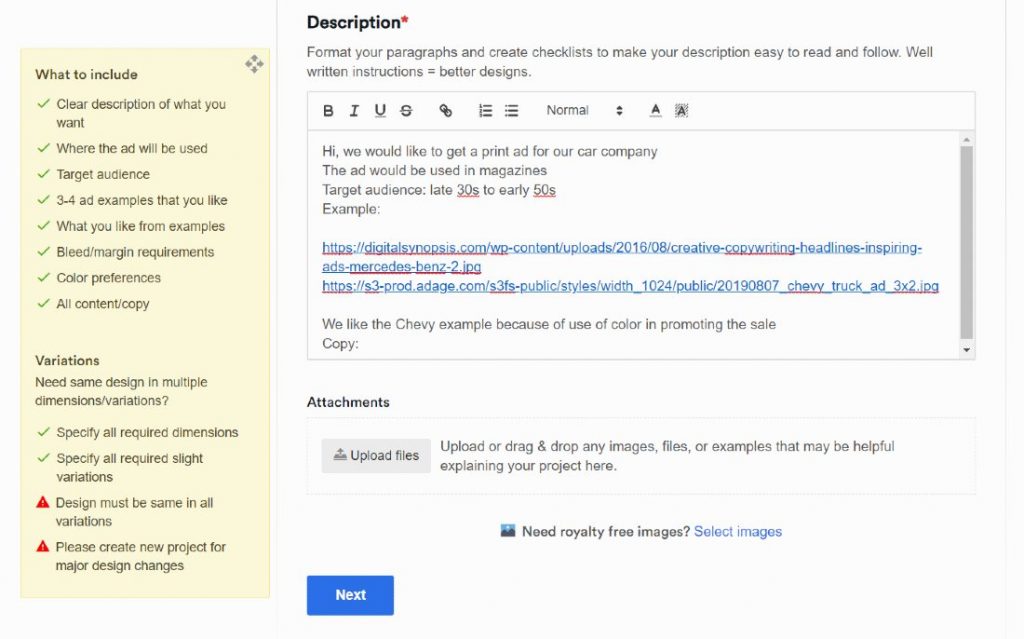 When you get access to the Penji dashboard, select New Project. From here, fill in the details of your project. Include the Project title and choose any type of ad from the Design category drop-down.
From there, choose the dimensions of your design and write down the Description of your project. Make sure to follow the What to include guide. This way, your designer knows how to work on your project.
Once done, click Create Project, and it's all done!
Step 2: Connect

Once you submit your design, a designer will be assigned to your project. They'll read your design brief and ask you questions about the project. They would usually ensure that all details are clear before starting. This way, they could work on your design based on your preferences and submit the first draft within 24 to 48 hours.
Step 3: Review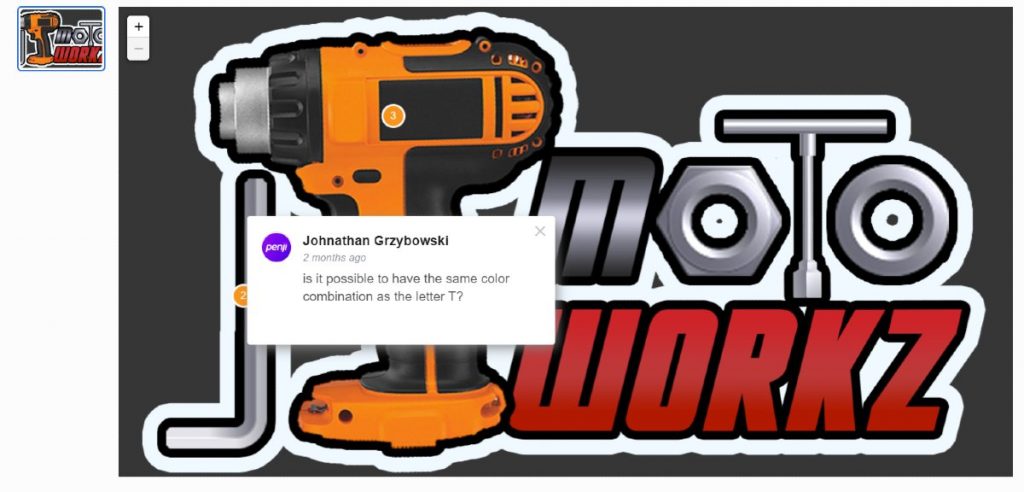 When you finally receive the first draft of your project, you can review it. If it needs more improvement, use the revision tool. You can use that to specify your revision notes. This will help in reducing miscommunication issues with the designer.
Plus, when you review the design, you have unlimited revisions too. That's our edge from most design services and freelancers. It comes at no extra cost, and you can revise until you're satisfied.
Step 4: Download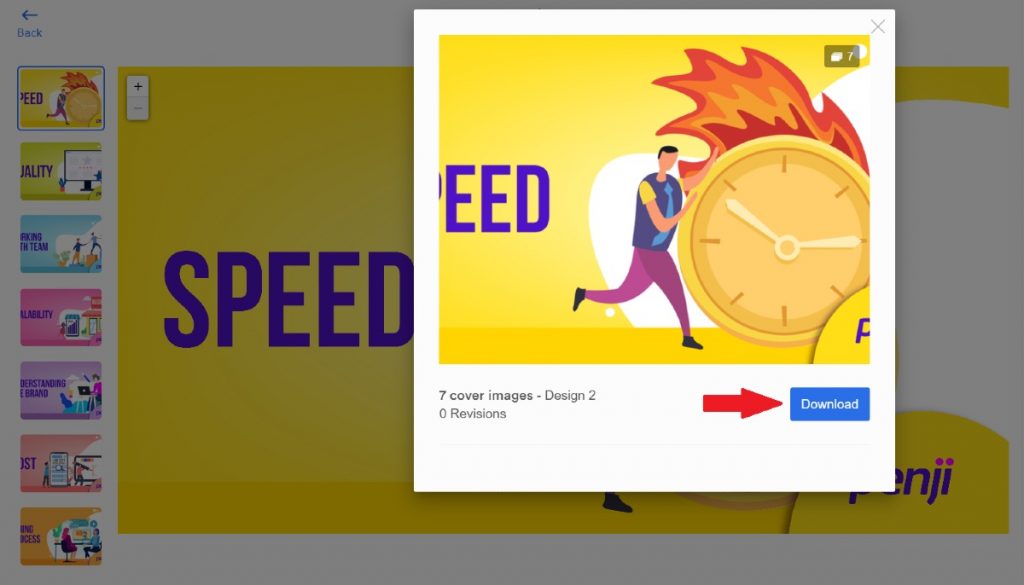 If you're happy with the design you received, all you need to do is download it. Click the blue download button, and the designs will be saved to your computer. You won't have to worry about losing your files. You can access it again through the Penji platform. Rest assured, your files are saved there.
Final Thoughts
Auto ads have different approaches to marketing the vehicle. Most advertisers follow the trend, but what differentiates them is copy and delivery. Some earn more than just recognition from the public, but creative critics as well. In the end, what many of them have in common is that it establishes a connection or attracts the well-deserved attention.
Entice your customers with an eye-catching ad design. Penji can accomplish that goal for your automobile company. All you need to do is subscribe to a Penji plan that fits your budget.
Get started on the Team plan for only $499/mo. You get access to all design requests. You don't pay an additional plan for illustrations. It's all included in that one affordable plan! Get started on a Penji plan today and try the platform free for 15 days.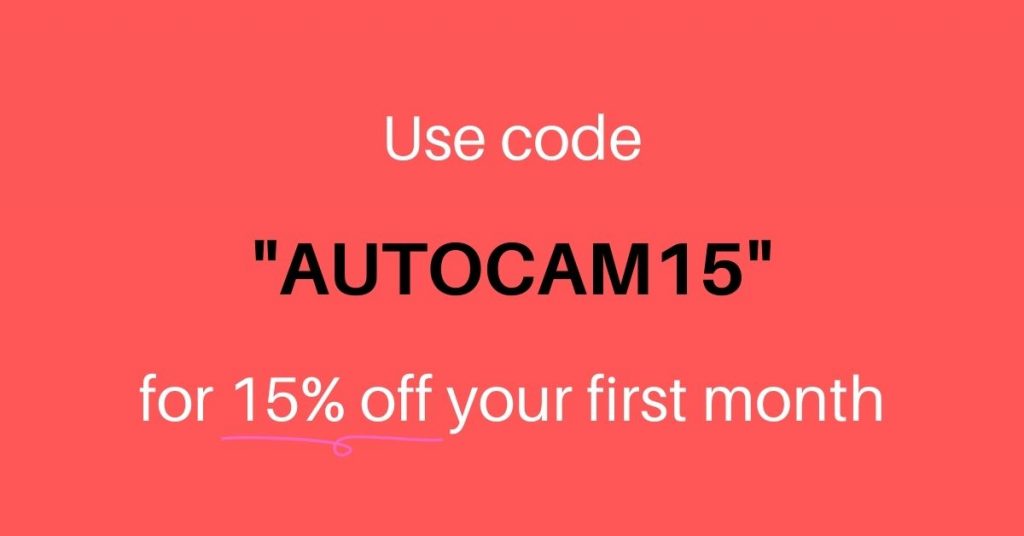 Updated August 12, 2020