If you're interested in podcasting, you might have heard about Anchor.fm. Spotify's app is one of the few platforms out there that lets you make and distribute podcasts free of charge, and this Anchor podcast review will break it down.
Of course, everyone's wary about "free" services. Is Anchor really free? Can a free podcast host offer the tools you truly need?
This Anchor review will break down how to get started with the Spotify podcast service and whether it's a worthy investment.
NOTE: Anchor.fm is now Spotify for Podcasters.
Anchor Podcast Review: What is Anchor?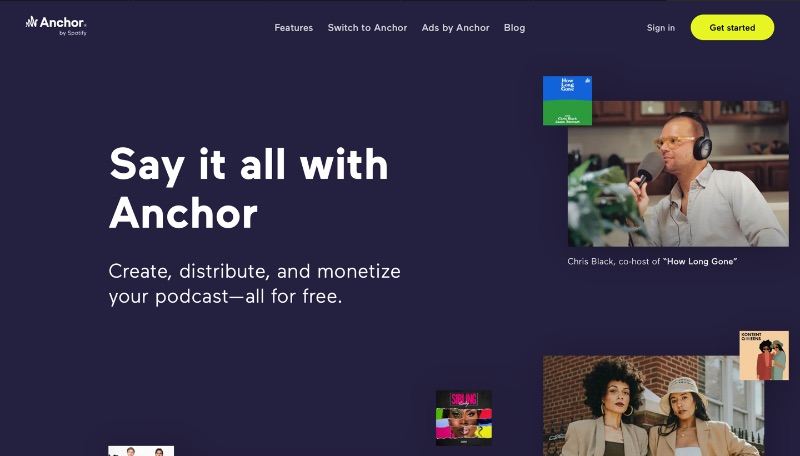 Founded in 2015, Anchor was initially thought of as a short-form social audio platform. Think of it like TikTok without the video.
By 2018, the company had shifted focus, becoming a platform for people to create and share podcasts. Spotify bought out the app in 2019, expanding its reach as the free platform of choice for the podcast-curious. In 2022, the service was rebranded as part of Spotify for Podcasters, with added tools for distribution and more.
Need graphic design help?
Try Penji's Unlimited Graphic Design and get all your branding, digital, print, and UXUI designs done in one place.
Learn More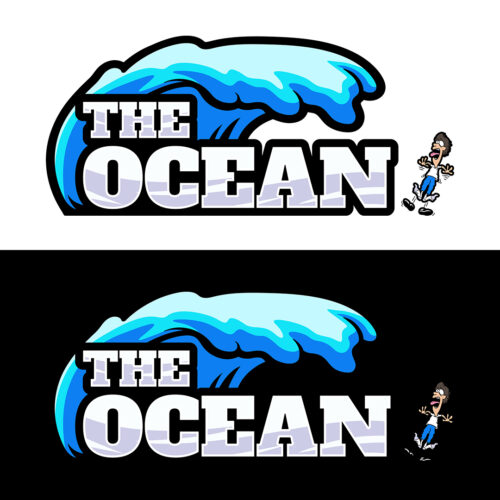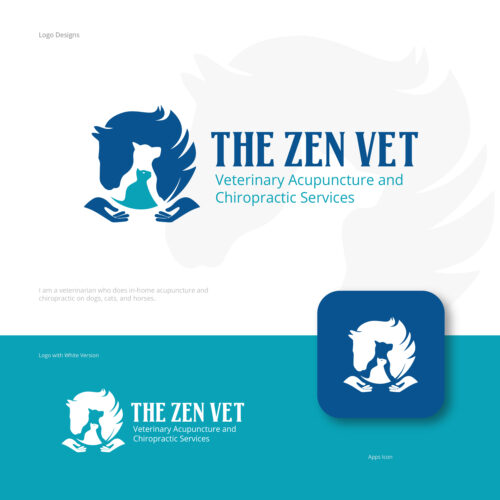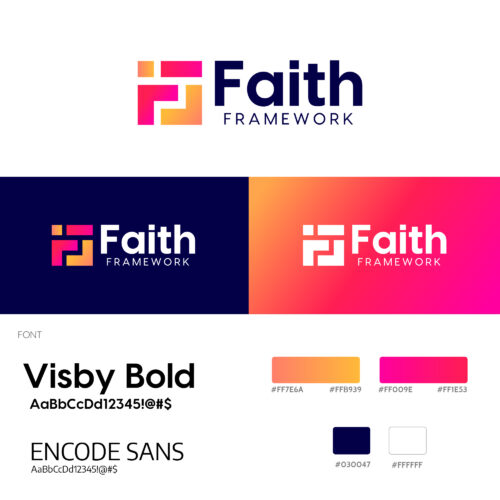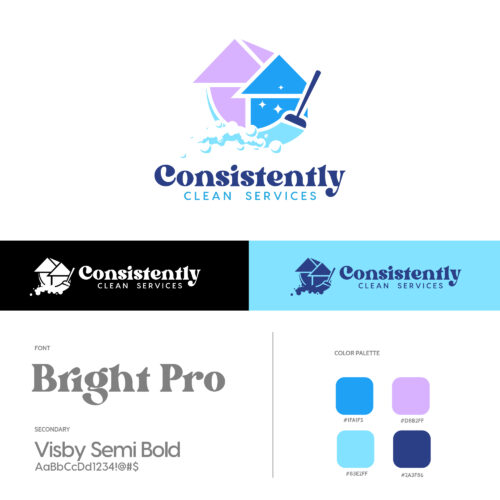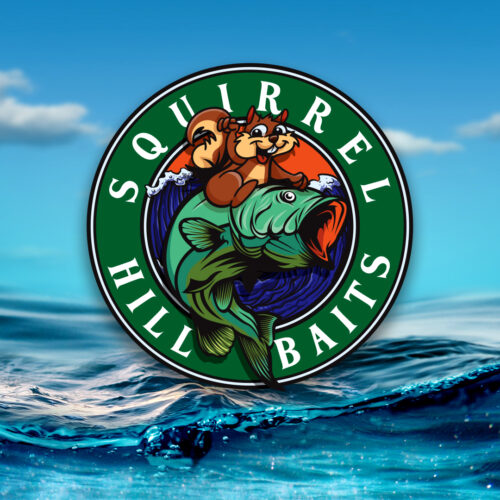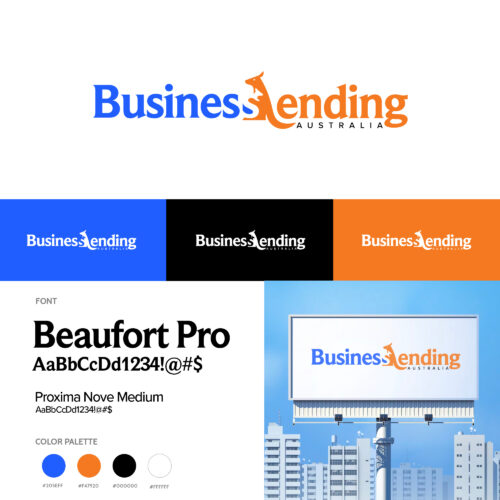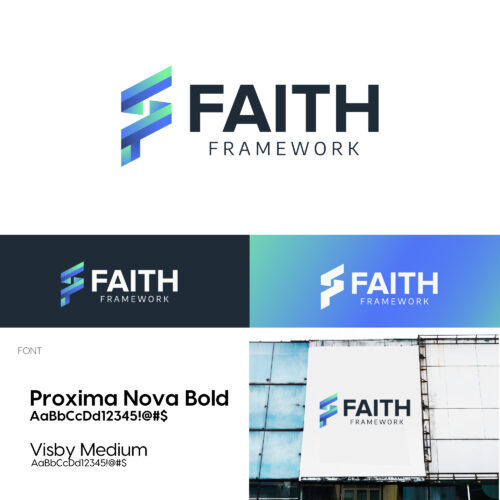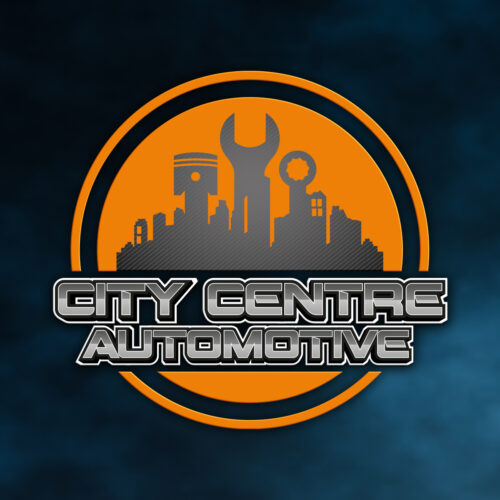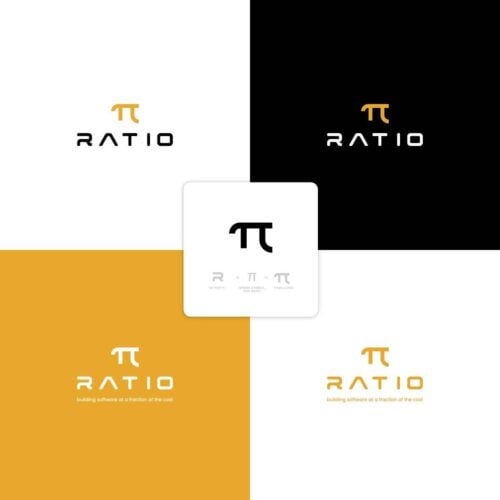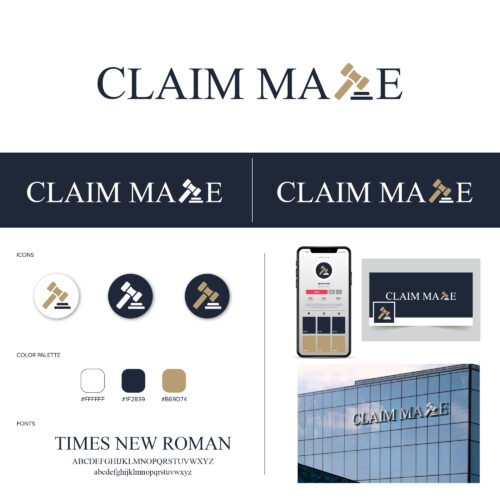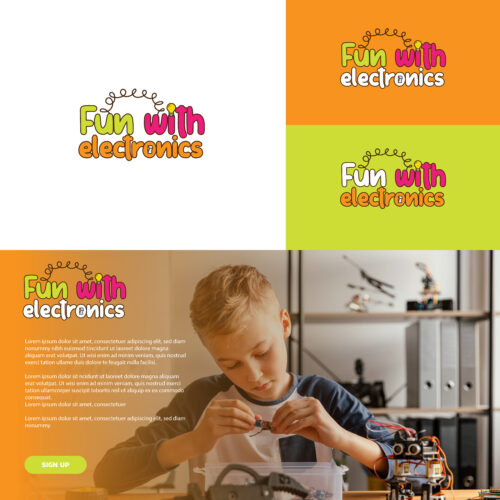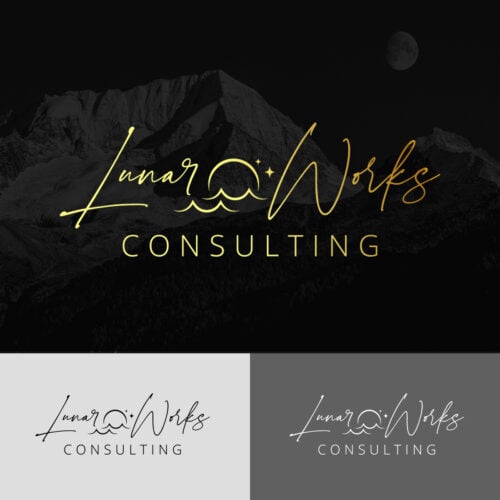 Anchor Podcast Review: Pros and cons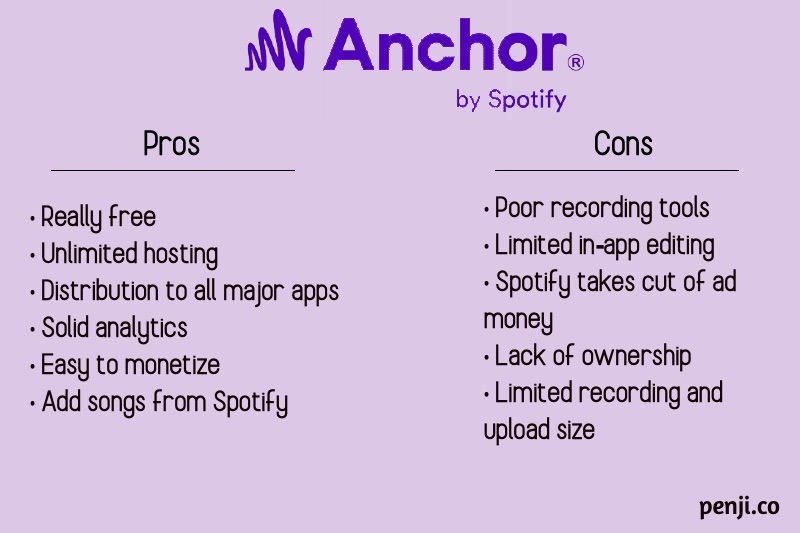 Anchor.fm touts its ability to upload your podcast to all major listening apps for free. Sound too good to be true? Here are some positives and negatives of Anchor's service.
Pro: It's really free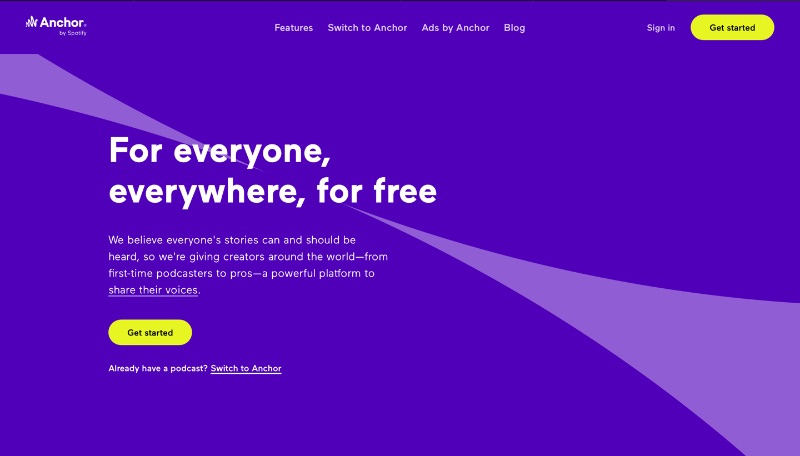 Under their current model, you'll never have to pay for the Anchor podcast app. This sets them apart from major players like Buzzsprout and Podbean. It's a great option for people who can't yet afford to invest in their podcasting interest.
Con: Spotify still takes a cut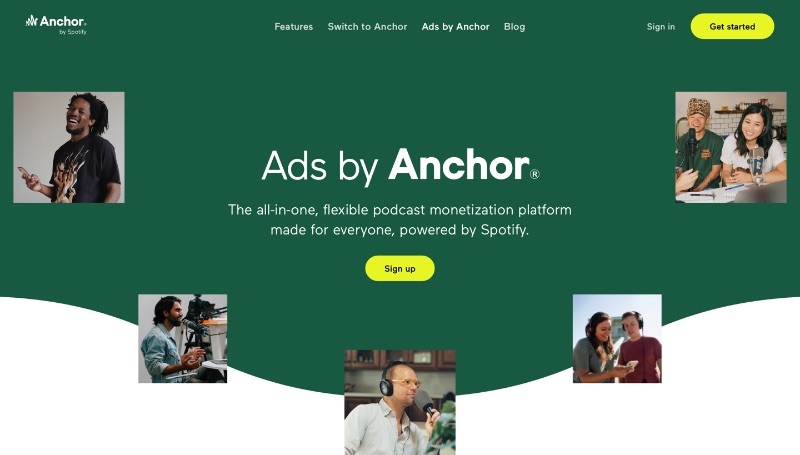 Anchor's built-in ad platform makes it easy to monetize, and they also offer paid subscriptions. However, Spotify takes a 30% cut of all ad revenue. Sources say they'll eventually roll out a cut for paid subscriptions as well.
Pro: Unlimited hosting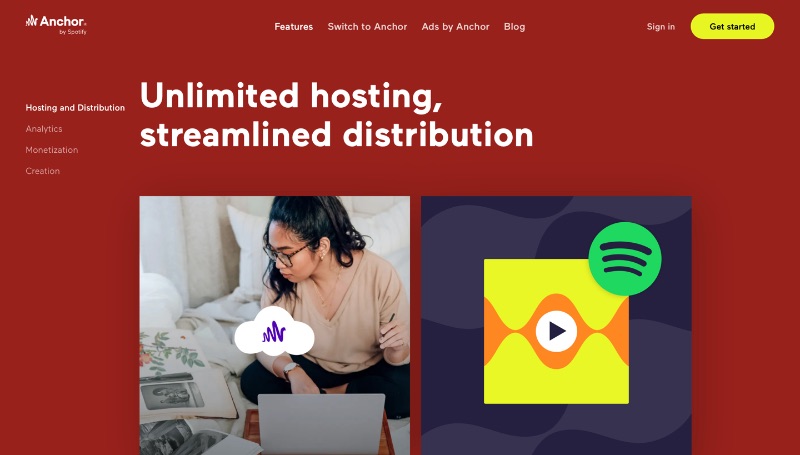 Many free trials and unpaid versions of podcast hosting services place limits on how much you can distribute. Anchor lets you host as many episodes as you want, with no true limits on how long they can be.
Con: …With some limits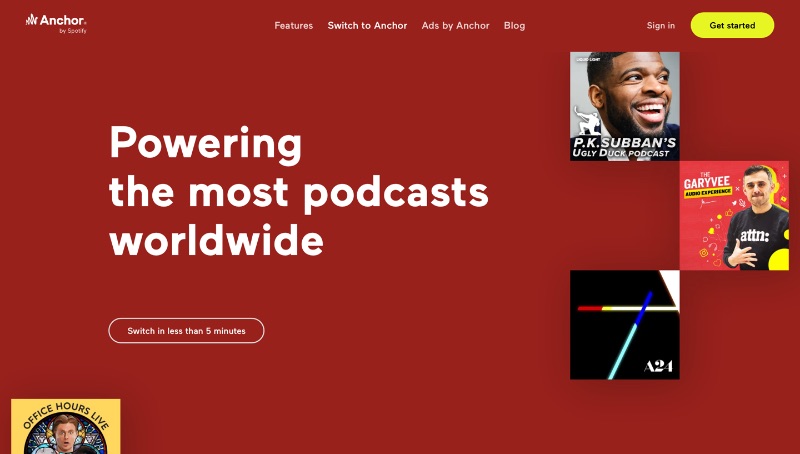 There are limits, however, on how much you can record and upload at a time. Group and solo recordings can't exceed two hours apiece. You can also only upload files of up to 250MB. Those working with longer episodes or larger file formats may need to compress to use Anchor.
Pro: Distribution to apps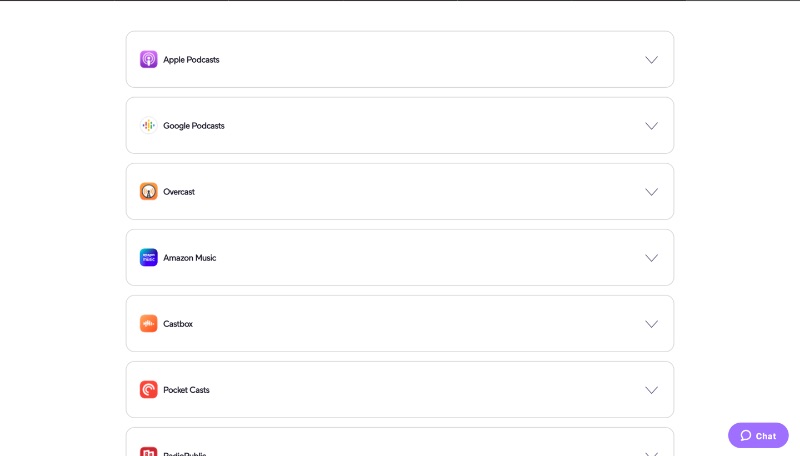 Before Spotify's acquisition, Anchor would automatically upload your podcast to many services, including Apple Podcasts. Now, they require you to manually enable RSS and submit your feed to each directory, but they still keep them all in one place. This can be helpful for podcasters learning about how to distribute.
Con: You own it, but Spotify can use it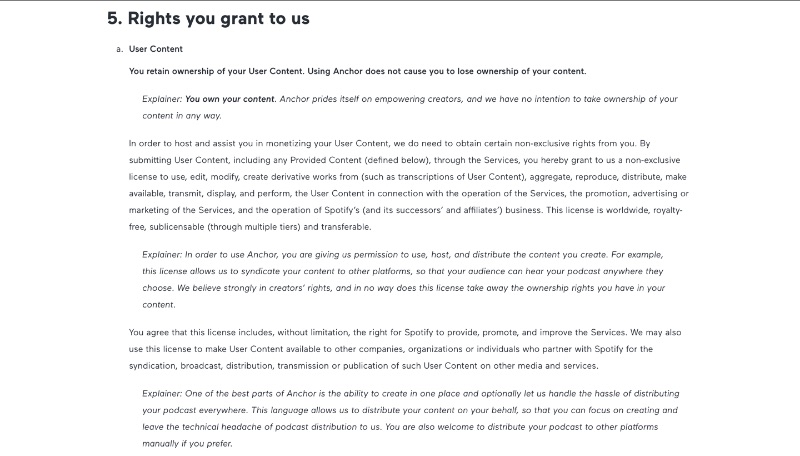 Anchor emphasizes users' ability to retain ownership of everything they make. Still, they keep the ability to use that content. There are practical reasons for this, and it's not likely to be a problem for any small creators. But if you're considering using Anchor.fm as an established brand, it's worth noting that Spotify can use whatever content you make in advertising or anything else.
Pro: Solid analytics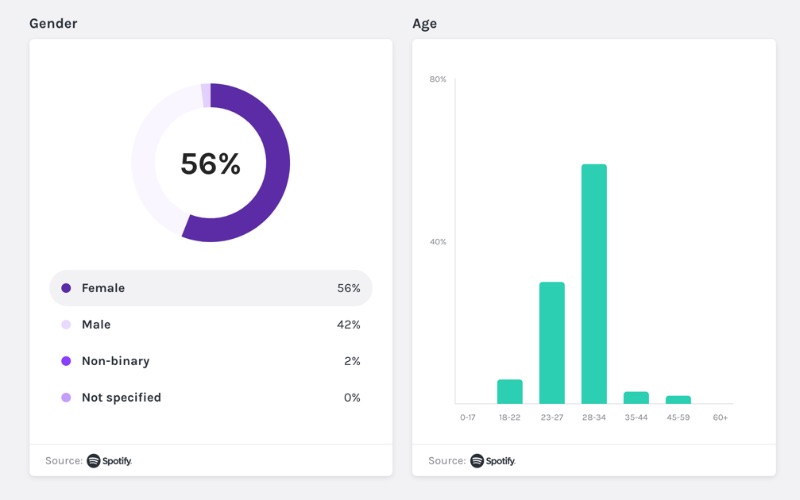 Anchor's episode and podcast analytics give you a lot of insight into your audience. While every platform has these features, Anchor's hold up pretty well compared to competitors. They include data on total plays, unique listens, and estimated audience size, as well as demographics and episode performance.
Con: Subpar recording tools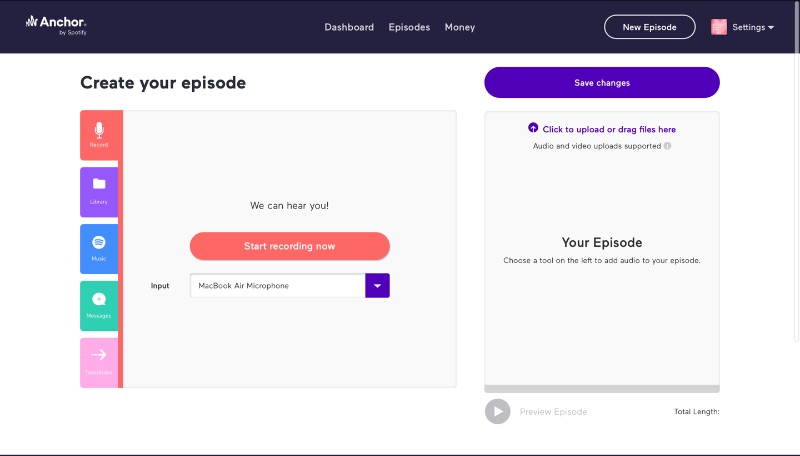 Part of Anchor's pitch is its all-in-one nature. Like many podcast platforms, Anchor podcasts can be recorded straight from the app or desktop. The former is more functional, but has as many options as recording with a DAW or other software. Especially for group calls, you may need to consider other solutions.
Pro: Easy to monetize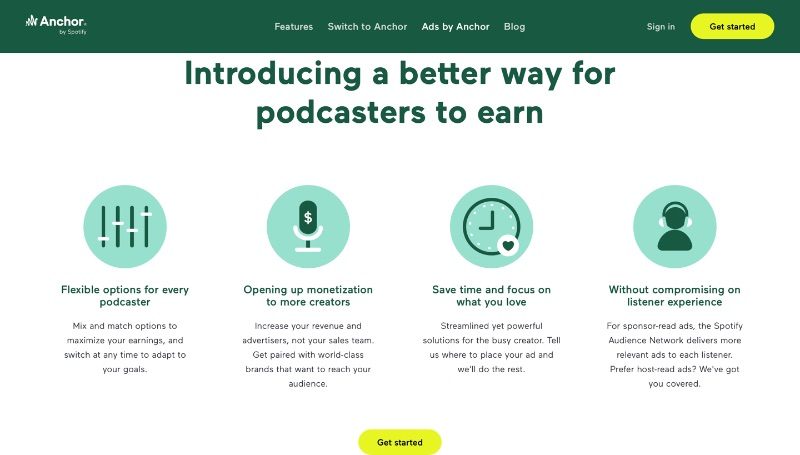 Making money is one of the biggest hurdles for a new podcaster to clear. Many platforms leave you on your own to find advertisers. Anchor gets you started right away with options for monetizing your show. You can easily connect to Stripe to set up donations and subscriptions. Once you hit 50 listeners, they'll set you up with ads that you can read and edit into your episode.
Con: Editor is not a DAW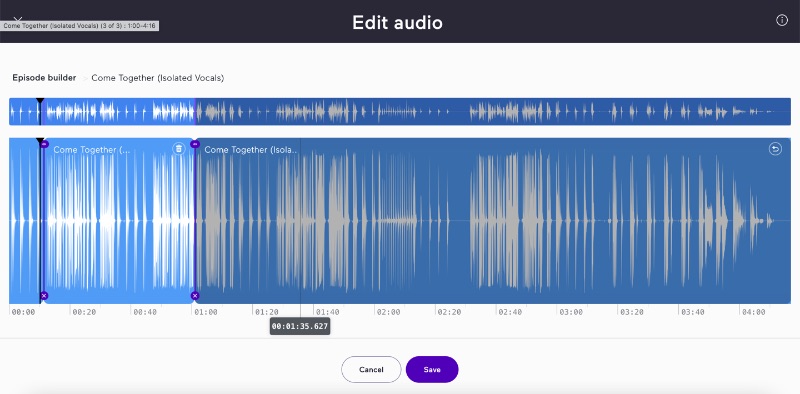 To get the most out of your podcast, you'll probably need to invest in a DAW (digital audio workstation). While Anchor touts its editor and encourages you to use it, it simply doesn't have the functionality to actually put a podcast together. If you want to add fades, shorten pauses, remove unwanted noise, or even adjust volume, this editor won't help.
Pro/Con: Add songs from Spotify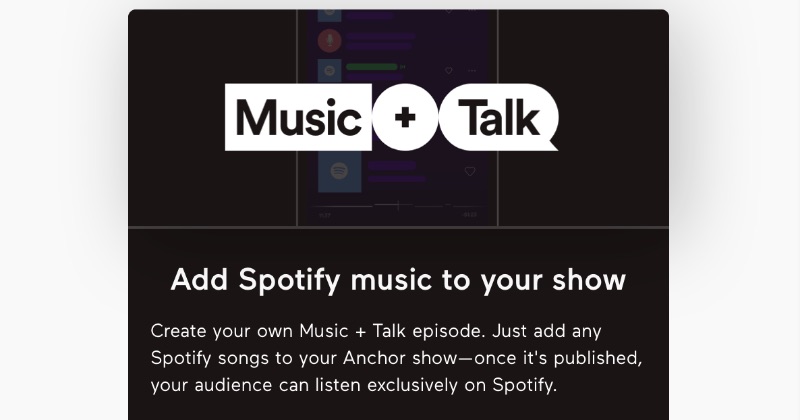 One feature Spotify brought to the party when they acquired Anchor is the ability to directly add songs from Spotify. It's one of the few avenues out there for adding popular music to your show without worrying about royalties.
It's one of Anchor's coolest features, but it comes with a few caveats. If you use this feature, you can only upload your show to Spotify. If you use the whole song, only Spotify Premium users will be able to hear it, while others will hear a 30-second snippet.
It's a feature you won't find anywhere else, but like many ways of circumventing copyright law, it's not built to last. Podcasting is an industry where accessible content comes first, and a Spotify-exclusive show may make it harder to build your audience.
Anchor Podcast Review: Final thoughts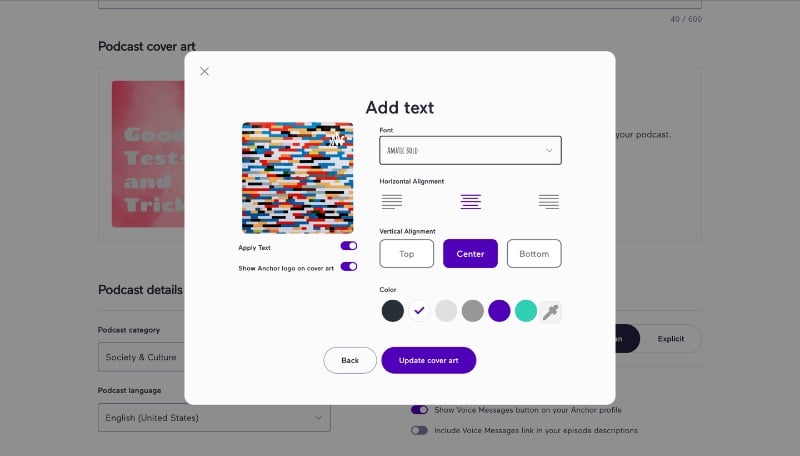 Anchor may be the most functional free podcast host out there. It makes distribution simple, it has tools to help you grow, and it takes you from concept to recording in minutes. It's also got tons of built-in features, including a podcast logo maker, recording and editing tools, and the ability to add licensed songs from Spotify.
Not all of these features are perfect. The recording and editing functions leave a lot to be desired, and the Spotify song tool makes it harder to keep ownership of your content, which is already a complex issue. Like any free service, you're losing a certain autonomy and opening your show up to be packaged as a product for Spotify.
Still, if you're skeptical, you may find that Anchor has a lot more to offer than you expect. Its distribution tools are great, and it's probably the quickest way to get a new podcast out right now.
I'd most recommend Anchor for people just getting started with podcasting. If you're already familiar with what to do, you won't get much out of making the switch. Anchor can help you learn how to get a podcast out there, get people listening, and make a profit.
Final Anchor review: 7.7/10, great for beginners