LinkedIn has long held the title for the most widely used professional social media platform. But since its 2014 launch, Alignable has picked up speed becoming a decent contender. There are differences between the two, but both are professional networking platforms. If career advancement is your goal, comparing Alignable vs LinkedIn can help you scope out new opportunities to network and find clients.
Alignable vs LinkedIn: How They're Different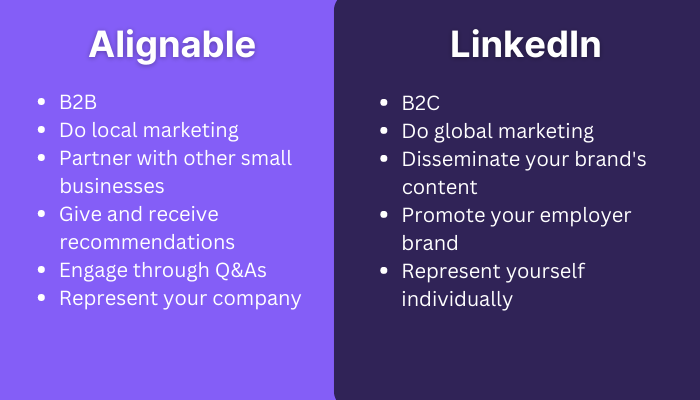 People often assume that Alignable is part of Linkedin, but it's not. There's one main difference between these two social media channels. One is designed as a hub for job seekers and the other is geared toward b2b business owners. While there is obviously some overlap, Linkedin generally matches individuals with companies while Alignable matches companies to companies. Both provide ample opportunity for professional connections, but the way you go about it is different.
The two platforms look remarkably similar in layout. Both allow you to post, engage with others' content, and receive recommendations. Some LinkedIn critics have complained about the amount of spam and automated messages flying around on LinkedIn. Because it's a newer platform and isn't a hotspot for recruiters, Alignable may have fewer issues with spam.
Extend Your Creative Team the Affordable Way
get all the designs you need every month – illustrations, landing pages, logos, & more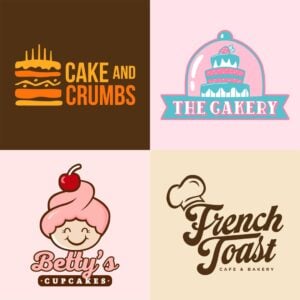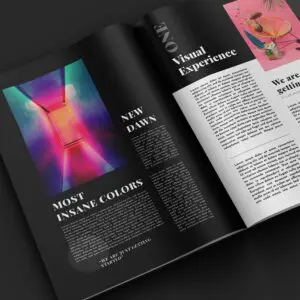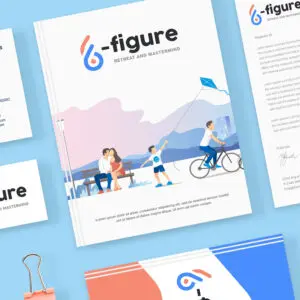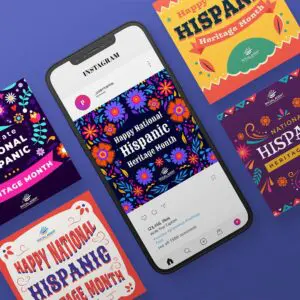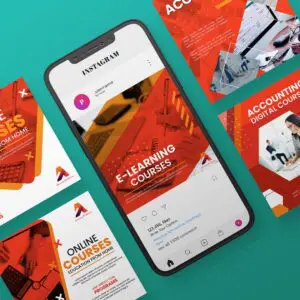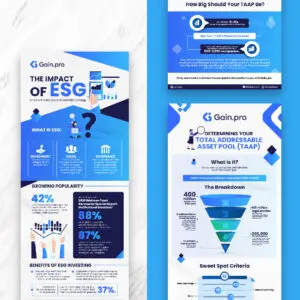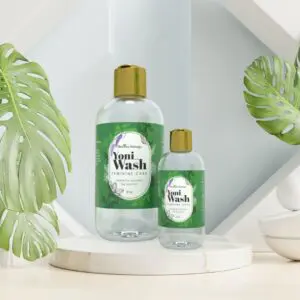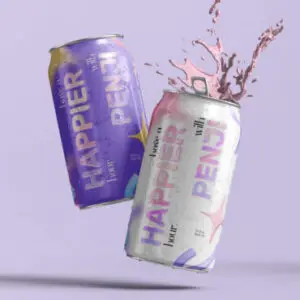 Both platforms require you to be active and sociable, just as you would be at an in-person networking event. Since LinkedIn is an older platform, it's far more crowded (Alignable has about 8 million users while LinkedIn has a whopping 875 million). This can weigh in your favor if you're looking for great talent, but it can weigh against you if you're competing with other businesses for attention.
Related Post: Threads vs Twitter
What is Alignable and how does it work?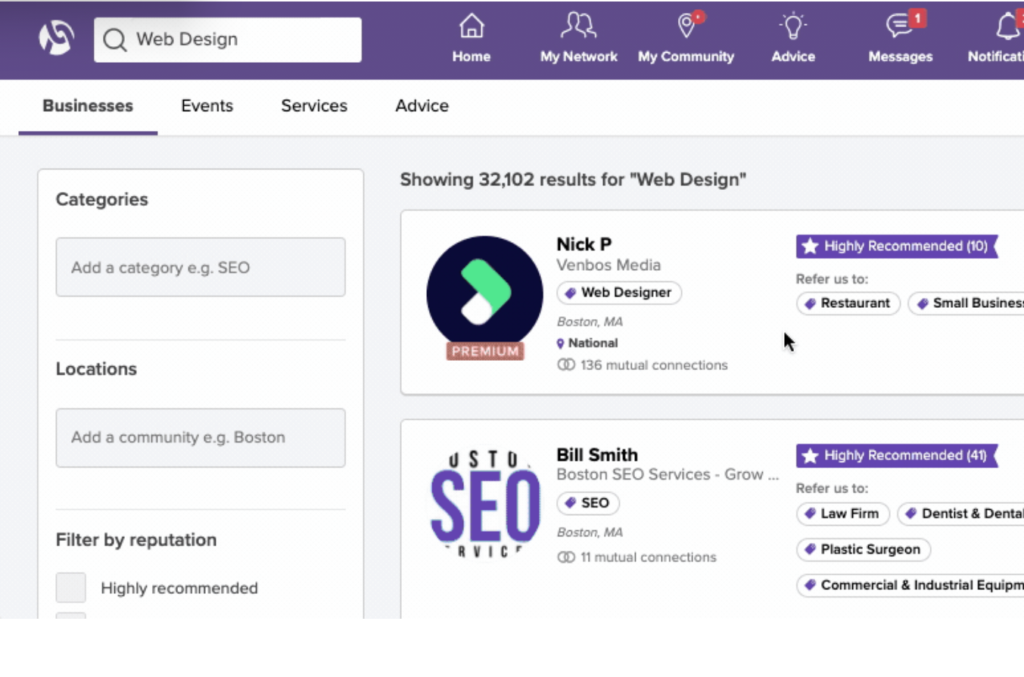 Alignable boasts more than 25,000 communities and functions as a thriving B2B referral network.
If you're looking to exchange ideas and connect with other business owners in your area, Alignable is the way to go. On Alignable you can join discussions, read and participate in Q&A forums, and message other users. Connection Credits are the platform's currency. You can use them to send connection requests to users within a defined geographic area. You can request referrals for free if you're seeking a specific service.
The platform is free but offers premium features. With a free version, you can reach as many as 500 local businesses within a 2-mile radius. Upgrading to Alignable Premium gets you more connection credits and a larger area to network. If you're new to Alignable, the easiest way to get started is to recommend companies you've already worked with.
Use Alignable if:
You run a small business
You want to promote your business locally
You're looking to network and generate referrals
You want to drive leads as a B2B company
How to connect with someone on LinkedIn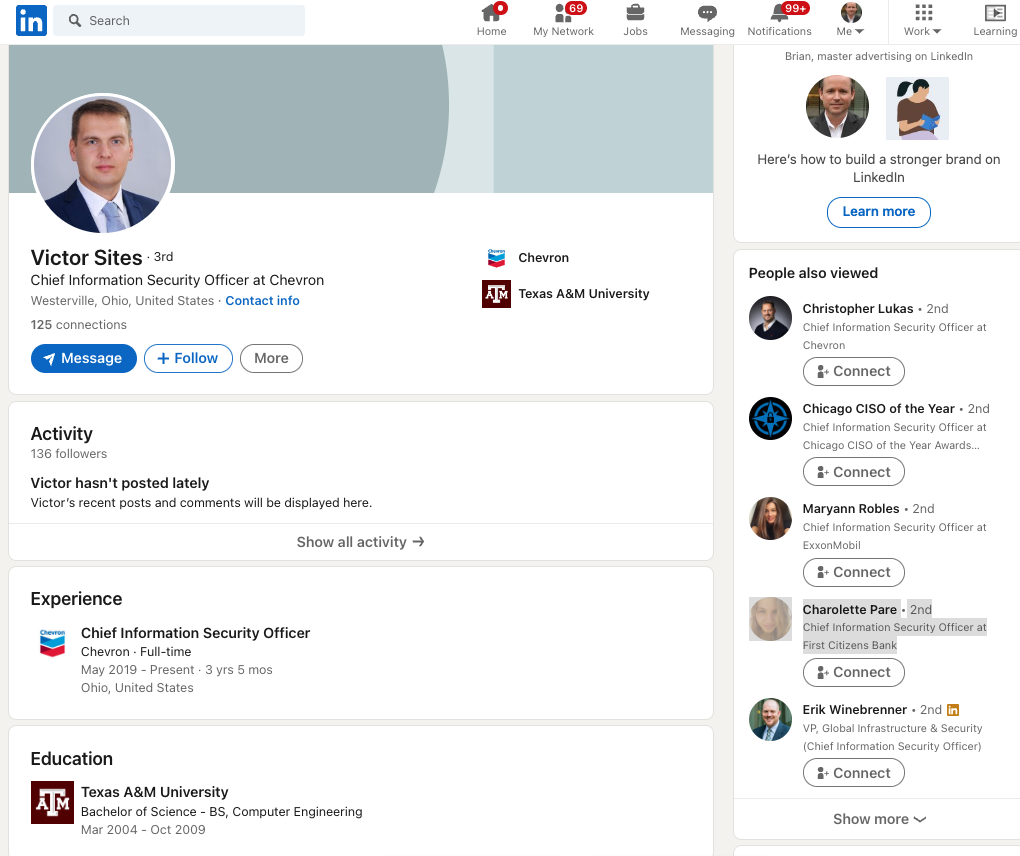 If you're looking to build a personal brand or show off your portfolio, LinkedIn is the way to go. It's also the best place to scout for talent when you're hiring for a new role at your company.
There are several ways to get in touch with people. Most simply, you can click "connect" on their personal page. You can also import contacts on the "grow your network" page or browse people you may know and click "connect" under their name. Finally, you can ask a mutual connection to introduce you.
LinkedIn advertising is another avenue to consider if you're looking to reach a specific demographic fast. In this case, you'll want to also compare LinkedIn ads vs. Google ads.
Like Alignable, LinkedIn offers free accounts as well as paid subscriptions. There are quite a few tiers of LinkedIn Premium: Career, Business, Sales Navigator Core, Sales Navigator Advanced, Sales Navigator Advanced Plus, and Recruiter Lite.
You can give and receive recommendations with a free account. However, you may want to upgrade if you want your job postings at the top of search results.
Use LinkedIn if:
You want a professional profile for yourself or your company
You are looking for a job
Your company is hiring
You're looking to network locally or globally
The bottom line? Both of these platforms offer the potential for additional revenue streams – but you have to put in the work. It could be weeks or months before you reap the rewards of interacting on these sites. If you're new to the platform and have few connections, you'll need to spend some time networking and adding value before you can expect a meaningful return. Knowing the pros and cons of Alignable vs LinkedIn is a good start. If you're going to do professional networking, go all in and employ a creative strategy you can stick to long-term.
Get infinite designs and put your marketing on autopilot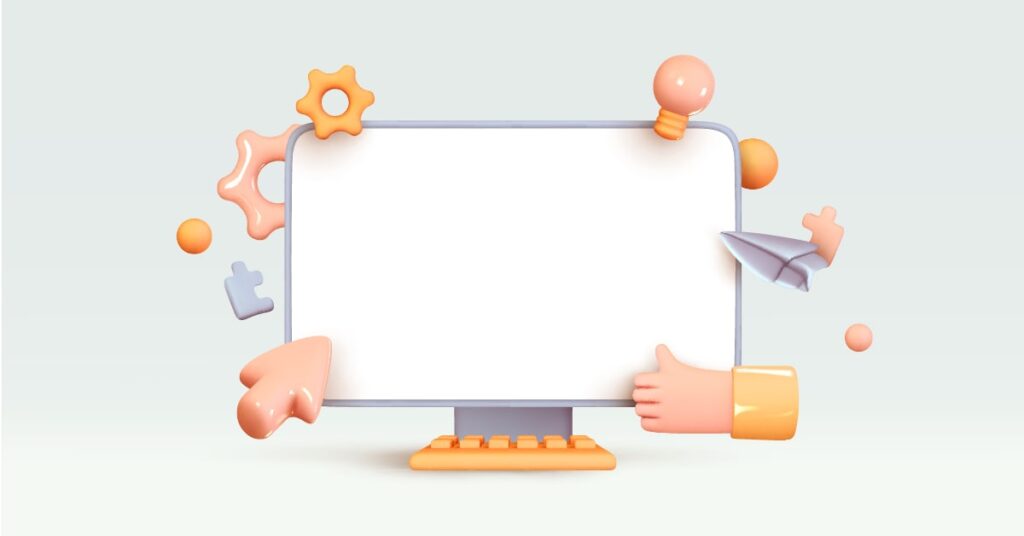 Want to never think about graphics again? Penji's unlimited graphic design service is just a few clicks away. Get everything you need for your business designed and revised from one simple dashboard – Watch a demo to see how it works.