When we see airplanes, we can't help but wonder how these huge things get up so high in the sky. Here at Penji, we don't wonder how great airline logos are made because we are experts. Below are ten of our best airline logos to inspire you. Plus, check out the amazing work that our Penji designers have done so far!
1. Spark Airways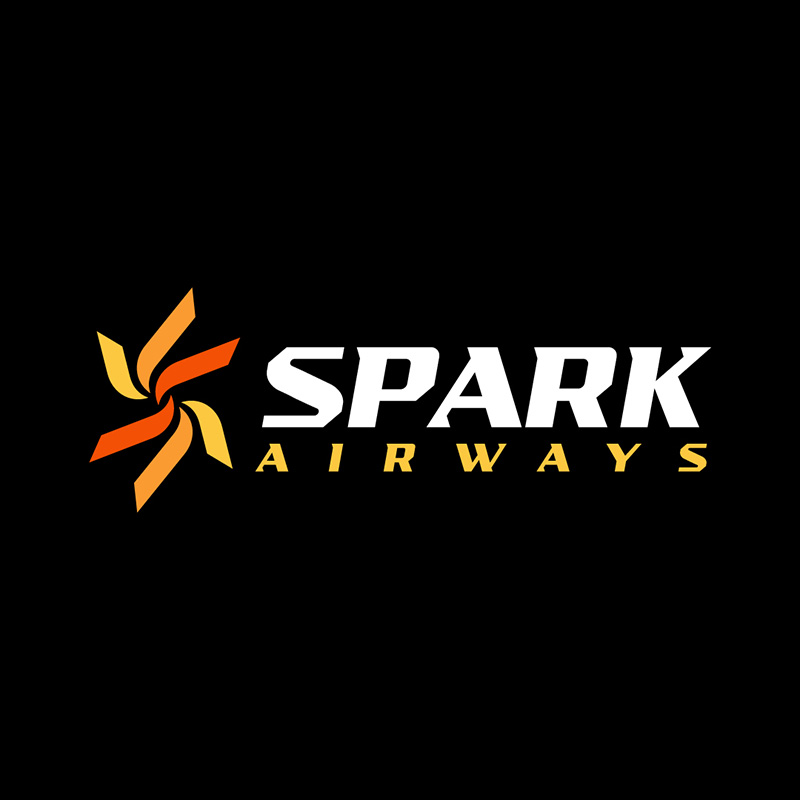 Airline logos are commonly placed on the tails of planes. When you have a memorable logo, people can easily identify your brand even from down below. This logo design created for Spark Airways is a great example of this concept.
It is an image of a spark that can look good even from 30,000 feet up in the air. The colors are an excellent combination of yellow, red, and orange which signifies warmth and hospitality.
2. Laguna Airlines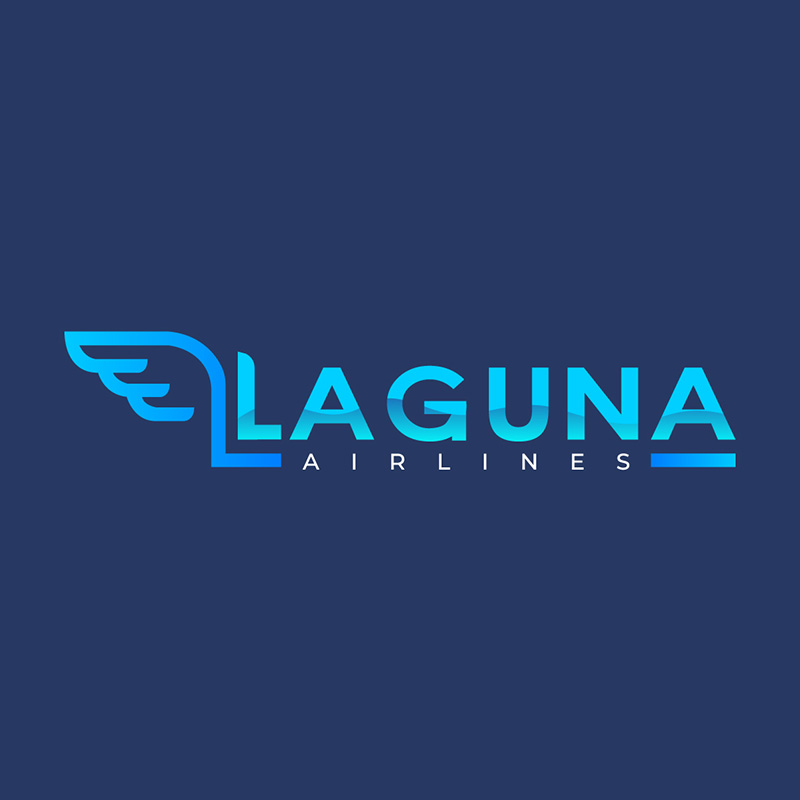 From a word that means bay, inlet, or a large body of water, the Laguna Airlines logo sports a primarily blue color scheme. On the brand name itself, we can see waves of water that adds interest to the otherwise plain font type used. The wing at the beginning of the logo perfectly tells us what the brand is about.
This airline logo projects a cool, innovative, and trendy appeal that's suitable for business that thrives on these traits.
Fly to the skies with confidence with an airline logo
Let professionals take charge of your logo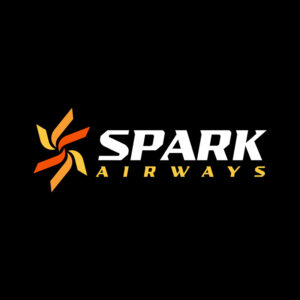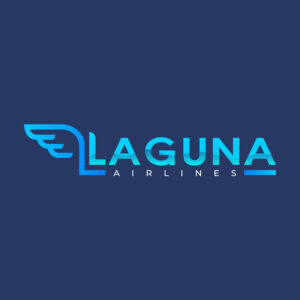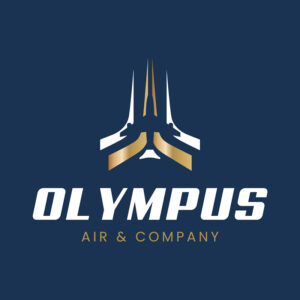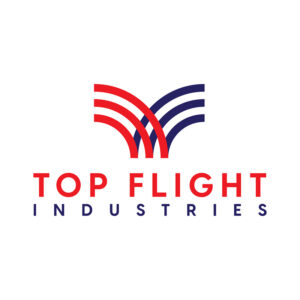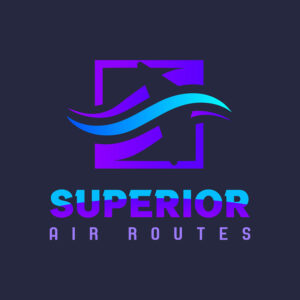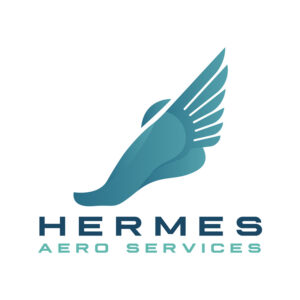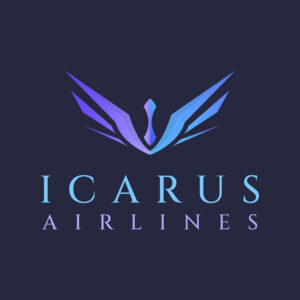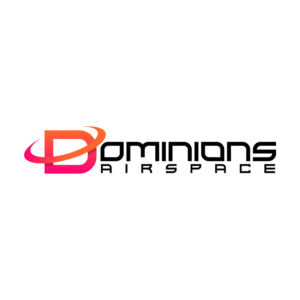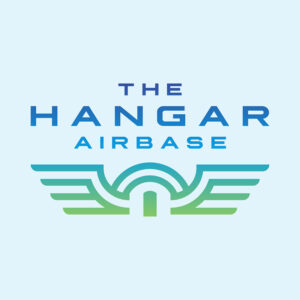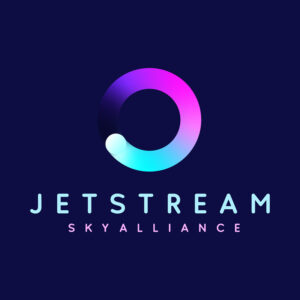 3. Olympus Air & Company
This beautifully-designed airline logo for Olympus Air & Company is one for the books. The image has lines pointing upwards to signify flight. When you look closely, there is a silhouette of an airplane in the middle.
The logo uses gold, blue, and white which perfectly exudes class, sophistication, and elegance. You can instantly see that this is a high-end brand.
4. Top Flight Industries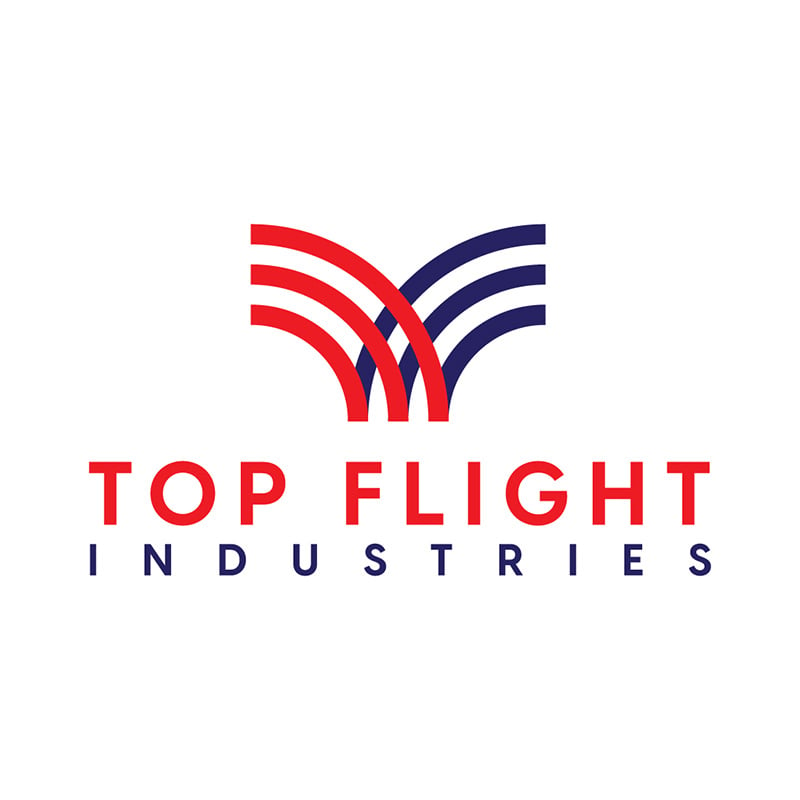 For non-airline companies who still want a related logo, check out this one we made for Top Flight Industries. The series of lines on it is reminiscent of an airplane tail to show their connection with the airline industry. It uses bright colors to show strength, reliability, and modernization.
The designer chose straightforward font types to give the brand a no non-sense personality. This will be effective in showing the company's commitment to its craft.
5. Superior Air Routes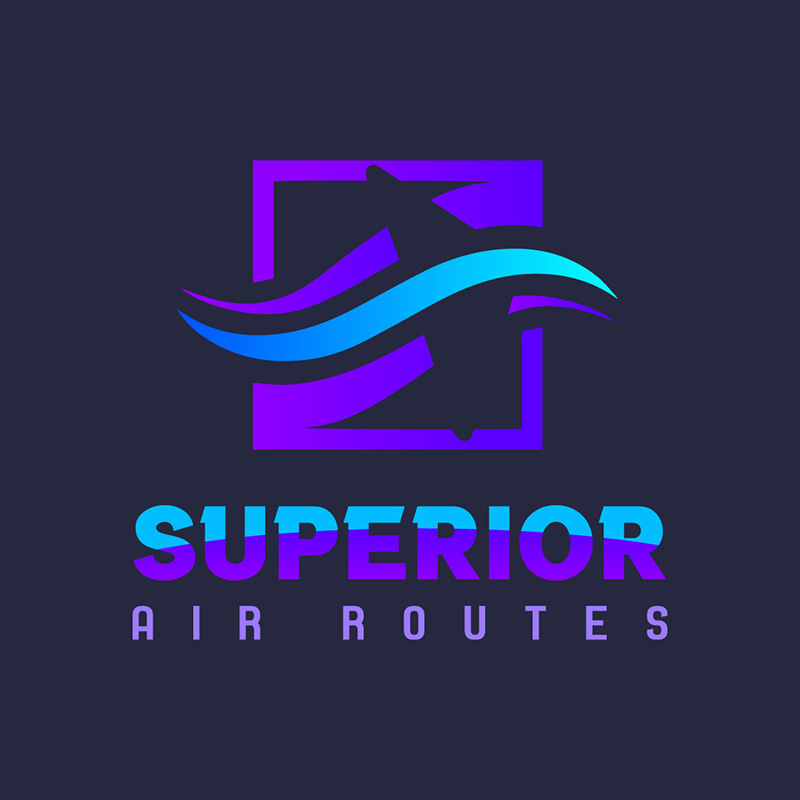 Expect to see more images of airplanes in these airline logos, just like this one made from Superior Air Routes. It has a streamlined image of an airplane that seems to go with the lines. It is excellent in showing movement that's ideal for airlines, cargo services, and many other similar businesses.
This logo uses a color palette with violet as its main color. It fits the brand well as violet project creativity, power, ambition, and independence.
6. Hermes Aero Services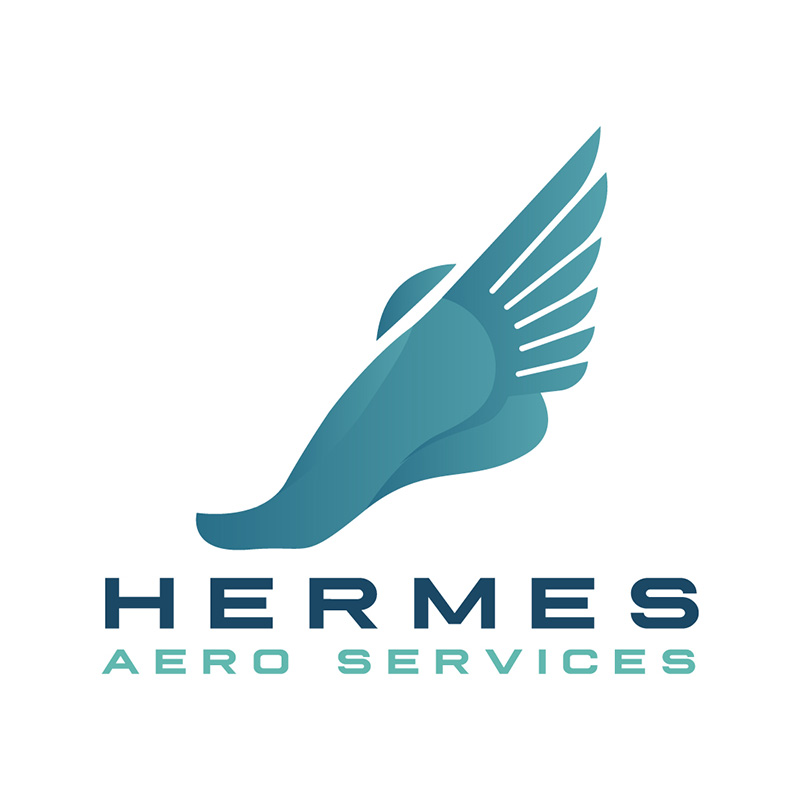 Named after the Greek God, Hermes Aero Services chose the right deity to represent them. He is considered the protector of travelers, among many others. In the logo, we can find an image of a foot with wings that signify flight.
If you place this logo on an aircraft, a van, or a billboard, you'd instantly see that they are in the courier niche. The choice of dark green for its logo color suits the brand well as it symbolizes transition, wealth, and diplomacy.
7. Icarus Airlines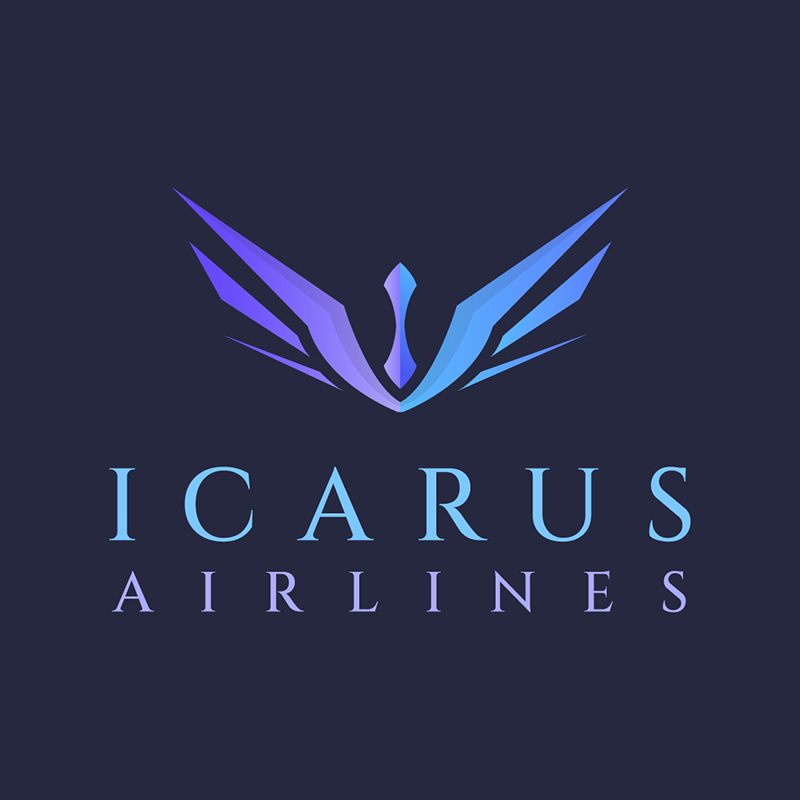 This airline named after a winged personality from Greek mythology, Icarus Airlines has a logo that oozes style, flair, and grace. Like the character this airline was named for, the logo includes wings to show flight and movement. The logo uses different shades of blue and violet which is ideal if you want to give your brand a powerful and stable persona.
The choice of font type is suitable, too as serif fonts give an authoritative, professional, and trustworthy brand identity.
8. Dominions Airspace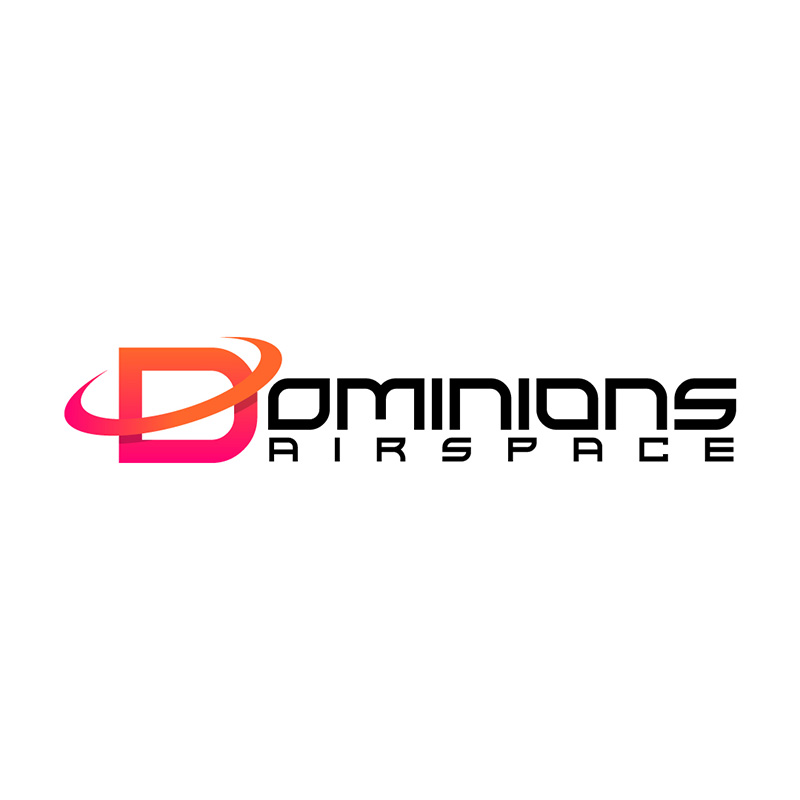 This logo design for Dominions Airspace is another example of a logo that is scalable and would look good on an airplane tail. The designer placed a circle around the letter D to make it look dynamic, innovative, and trendy. The warm colors add life and vibrancy to the overall design.
The designer chose a futuristic font type to highlight the company's use of advanced technology. It is an excellent font if you want to have that modern and sleek style.
9. The Hangar Airbase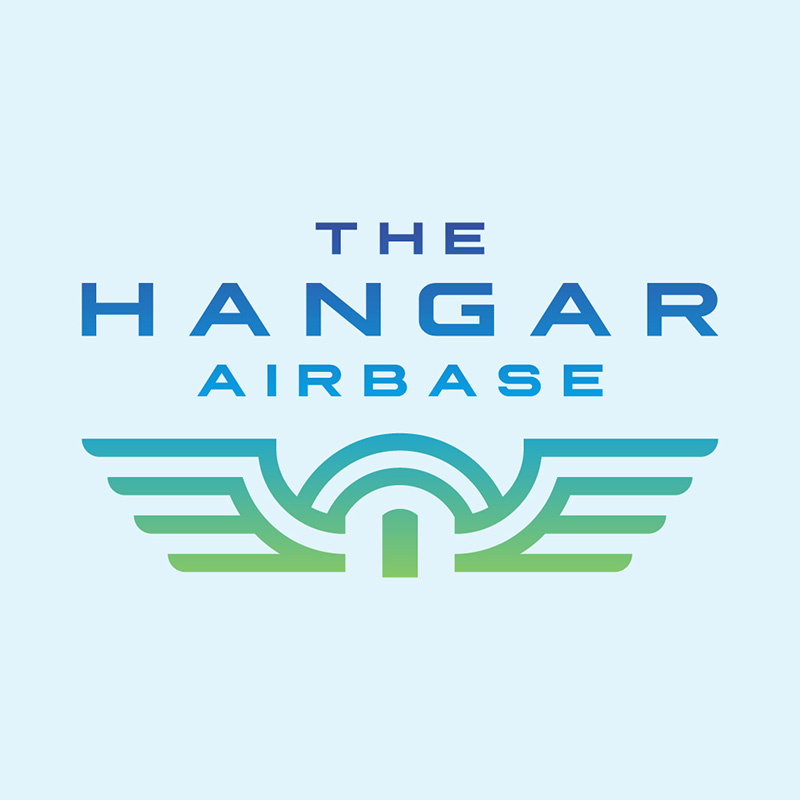 Looking at this logo, the first thing that comes to mind is a bar/grill/restaurant that has an aeronautics theme. Whatever the nature of the business, a great logo design should reflect what the brand is about. The Hangar Airbase's does just that.
The logo has an image of wings with a small door in the center, evidently a welcoming gesture. The colors are very fitting and the font choice is superb, all of these describe the brand's personality well.
10. Jetstream Sky Alliance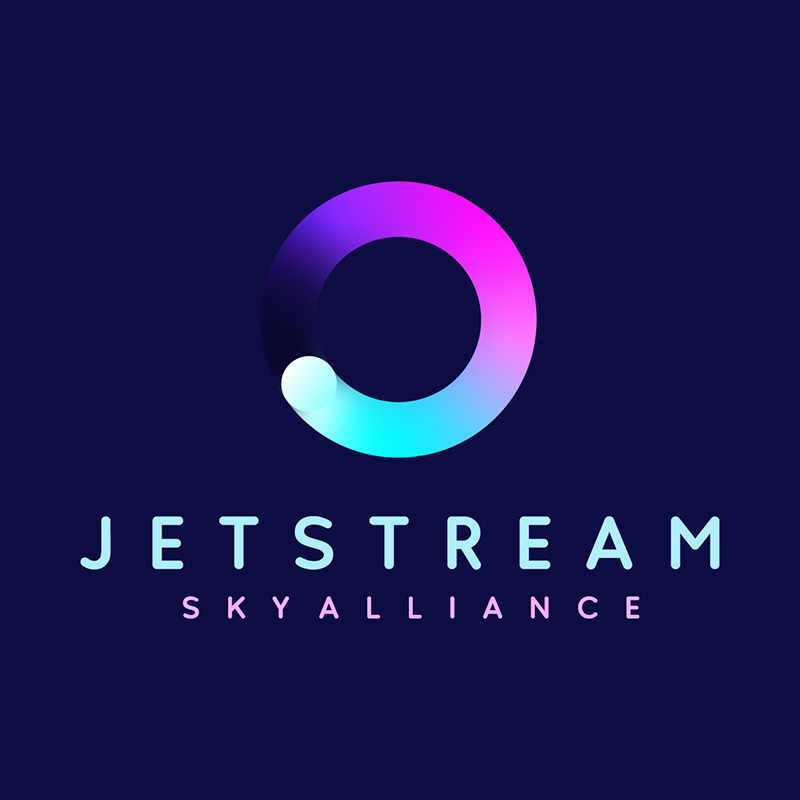 This bright and colorful logo designed for Jetstream Sky Alliance is ideal if you want your company to show its active, happy, and playful side. The circle above the brand name has multiple colors to show the company's versatility, flexibility, and friendliness.
The font choice is a simple type with rounded edges that will look good on letterheads, business cards, and other branding collaterals.
A few tips when designing airline logos
The airline industry has a high standard when it comes to designing a logo. It has to show the niche's prestige, professionalism, and a touch of glamor. Below are a few things you need to consider when designing an airline logo:
A color scheme that reflects the airline's vision, mission, and goals
Preferably uses symbolism that can easily be seen when placed on airplane tails
Modern and stylish
There are more considerations and if you find these complicated, you may be in need of professional guidance. Penji has a great team of logo designers that can help you achieve the best airline logo, or any industry logo for that matter. Watch our demo video here to know more about how we do it.
Conclusion
Airline logos may seem similar to each other, so, how do you make your brand stand out? Get inspiration from the above airline logos and picture your brand's name on them. Replace the colors and fonts with your brand's own. But you don't have to do it yourself. Subscribe to Penji today! Or check out our new Marketplace to get designs in two days!