Amidst the attention-grabbing AI image generators, AI editors have been quietly developing in the background. These innovative applications automatically enhance images within a few minutes. Whether you're modifying selfies or product shots for an ad campaign, an AI photo editor is a handy tool. See it yourself and try an AI photo editor featured in this article.
What does an AI photo editor do?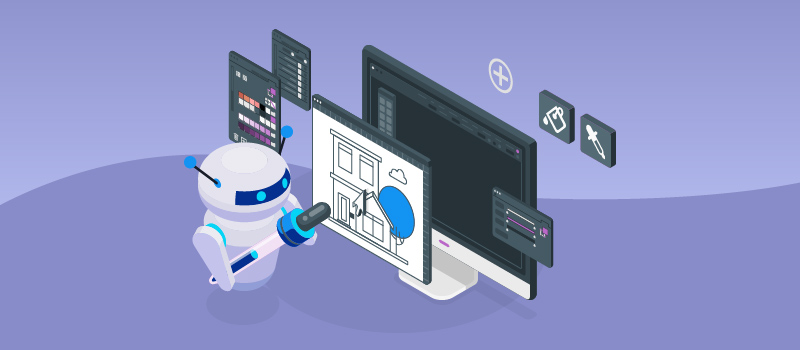 An AI photo editor is a software application that utilizes artificial intelligence techniques to edit and enhance images automatically. These editors employ various algorithms and machine learning models to analyze and modify the visual elements of a photo.
Below are some of the significant features you can explore in these AI-powered photo editing apps:
Sharpen low-resolution or blurry images.
Detect whether you took a portrait, a landscape, or another photo and suggest appropriate edits or tools.
Cut your subject out from the background with a single click.
Replace the sky with a different one and match the lighting in the rest of the image.
Automatically make simple adjustments to light levels, colors, and contrast.
"Improve" faces by smoothing skin, brightening eyes, and making other enhancements.
Repair or colorize old black-and-white photos.
What makes the best AI photo editor?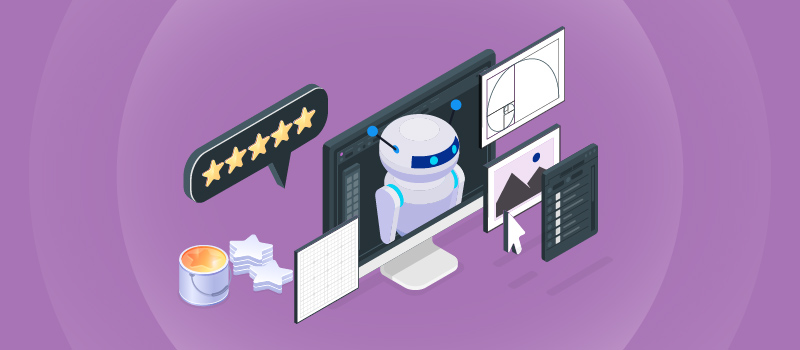 Several key factors contribute to the effectiveness and quality of an AI photo editor. Here are some aspects to consider:
Advanced AI editing capabilities: A top-notch AI photo editor should demonstrate high accuracy in its editing algorithms. It should intelligently analyze and understand the content of an image. Good software should also make precise adjustments and enhancements that enhance the overall quality without distorting the original photo.
Versatility and customization: The best AI photo editors provide a range of editing options and allow users to customize the editing process according to their specific requirements. This includes adjustable parameters, filters, and effects that enable users to achieve their desired look and feel.
User-friendly interface: An intuitive and user-friendly interface is crucial for an AI photo editor. The editing tools should be easily accessible and understandable, allowing users to navigate and make edits effortlessly. Additionally, a well-designed interface enhances the overall user experience.
Speed and efficiency: Timely editing is essential, especially when dealing with large numbers of images. The best AI photo editors optimize their algorithms for fast processing, minimizing the time required to complete edits while maintaining quality results.
Best AI Photo Editors
Here's our best pick for the AI photo editors:
1. Adobe Photoshop (Windows, macOS, iPad)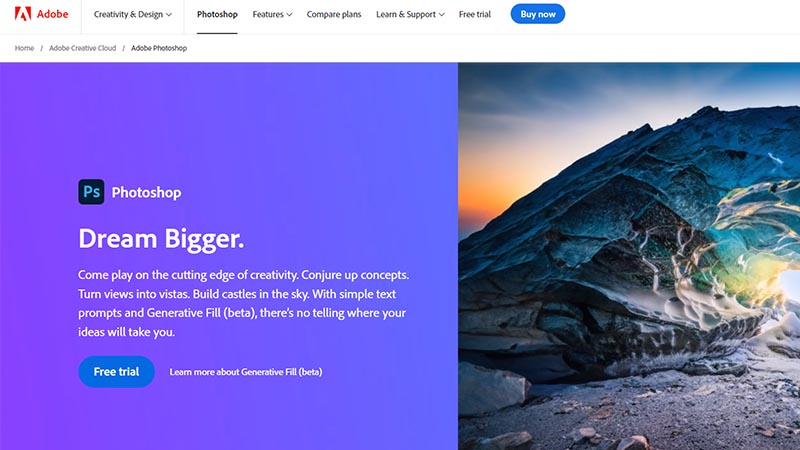 Adobe Photoshop is the best full-featured image editor around. And that extends to AI features, including the Remove Tool introduced recently. The features like the Patch Tool and Spot Removal Tool have done their best to blend in with your Image. And, the Remove Tool takes it to another level.
You get plenty of control over most AI features, and you can always manually edit them and integrate them into your Image. If the AI messes up, you have all the tools you need to fix it—even if it takes longer.
Pros:
Some of the best AI-powered tools you can find in any app
It's still Photoshop, with all the power and control that it gives you.
Cons:
No one has ever said learning how to use Photoshop is easy
Pricing: From $19.99/month as part of the Photography Plan, including Adobe Photoshop Lightroom.
2. Luminar Neo (Windows, macOS)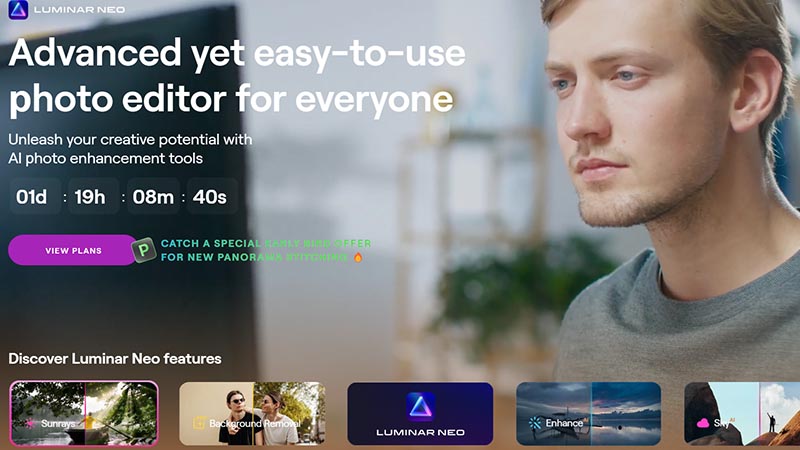 If you're a new beginner in photo editing on a desktop computer, Luminar Neo offers a perfect way to move to the next level. Its intuitive interface makes photo editing less intimidating than advanced software like Photoshop. Pros will still prefer the latter but may find Luminar Neo worth buying alongside it for its three best AI tools alone.
Luminar Neo was one of the first photo-editing apps to go all in on AI. And of all the apps on this list, it has the deepest AI integration across the whole app. Of course, there are headline features, like the AI-powered enhancement and the AI sky replacement, which works.
Pros:
AI is legitimately integrated into the whole app
Designed for photographers, you get much control over how strongly any effects are applied.
Cons:
Very expensive for a standalone photo-focused app
Pricing: From $9.95/month for the Explore plan; from $14.95/month for the Pro plan
3. Canva (Web, iOS, Android)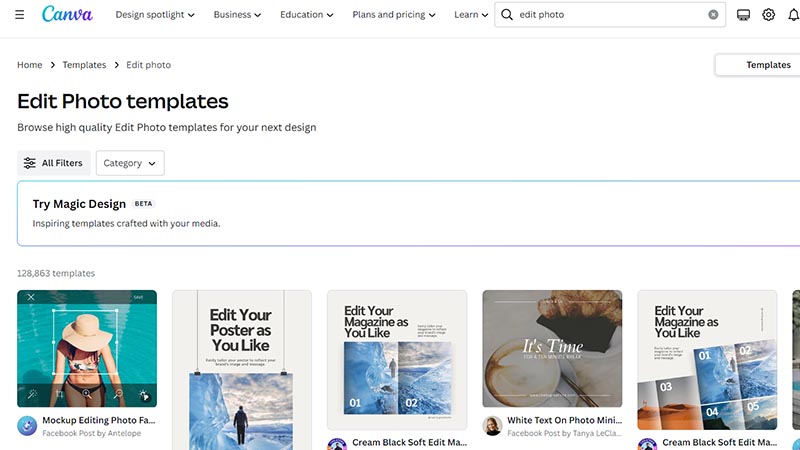 Canva recently introduced many new AI-powered features, making this excellent template-based design app even better. Most of you will agree that Canva has always been perfect for quickly creating everything. From invitations to Instagram posts and now the AI features, Canva is making things even more accessible.
Here are a few of Canva AI photo editor features:
Text to Image is a generative AI that you can use to add whatever you want (like the party panda above) to your designs.
Magic Eraser instantly removes unwanted objects from your images. It's less reliable than Photoshop's implementation, but it's good enough for simple clean-up jobs.
Magic Edit uses a similar generative AI as Text to Image to allow you to replace elements of any image. Want to change a regular cake to a way better chocolate cake? Be my guest.
Magic Design flips the creation process. You start with your design element, select a color profile, mood, and a few other options, and Canva automatically creates a few template options. It's how I designed the invitation above.
Pros:
Super powerful template-based design with nice AI extras
One of the most straightforward tools to use to create real-world designs like social media posts, resumes, and invitations
Cons:
Image editing tools aren't as good as dedicated apps
Pricing: Free with limited access to AI tools; from $12.99/month for Pro
Conclusion
AI photo editors have revolutionized the way we enhance or modify images. With their powerful algorithms and intelligent capabilities, these tools enable users to turn ordinary photos into vibrant masterpieces. While several AI photo editors are available, we've only chosen our top three picks. Continue your quest for the best software amidst the numerous generative AI tools integrated into photo editing apps today.
If you want a customized approach to photo editing and graphic design, you can always work with Penji. Watch our demo video to learn about our unlimited graphic design services.