Business, internal, and personal branding are different, but one thing's certain. Identity is at the core of these branding strategies. An essential part of it is headshots. According to Fash, a corporate headshot costs around $100 to $300/hr. However, that can be expensive, especially if you're on a budget. That's why AI headshot generators exist. And if you're looking for the best AI headshot generator, here are our top picks.
Top AI Headshot Generators
1. Aragon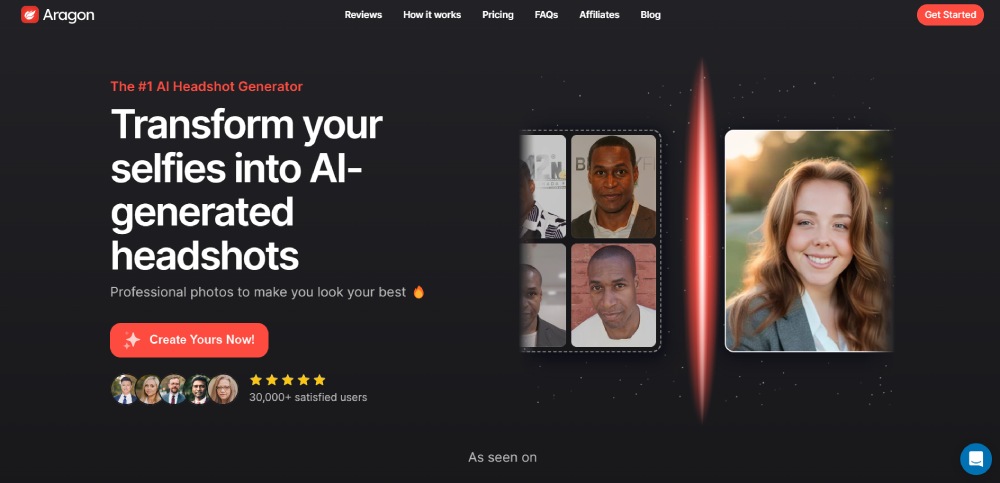 If you have a ton of selfies and want to see if any of those would work in a professional setting, Aragon should be at the top of your list. This AI headshot generator allows you to post at least 12 photos. Aragon's AI will come up with various headshot options. It can generate up to 200+ profile pictures!
Since you can post profile photos in bulk, Aragon has a 90-minute turnaround time. Plus, you have to pay extra per person to create headshots for your team members.
Pricing:
Starter – $29/person
Basic – $39/person
Premium – $69/person
Team – $39/person
2. Profile Pic Maker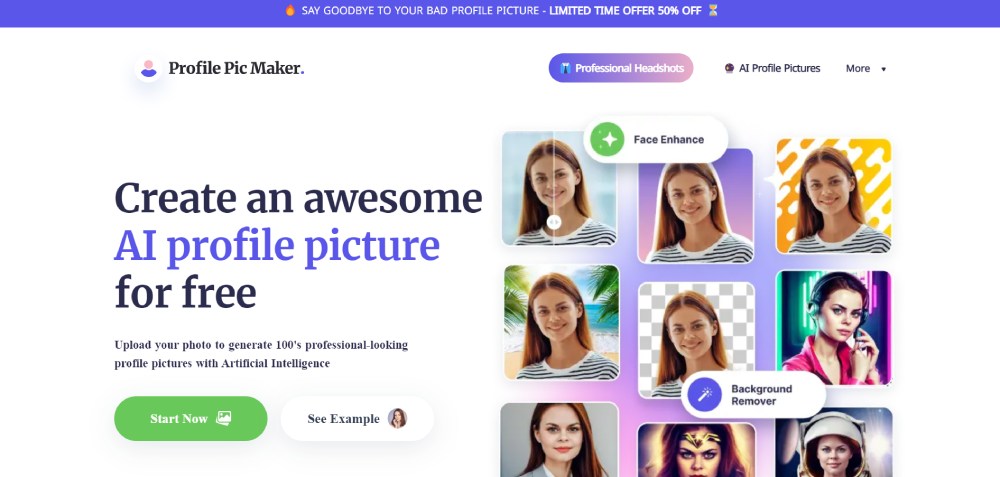 If you need a free and quick AI headshot generator that removes any background, Profile Pic Maker is your best option! You can upload a PNG or JPG up to 5MB. After that, they remove the background on your photo and then generate dozens of photos. It's up to you to edit, resize, and adjust shadows.
Pricing:
3. ProPhotos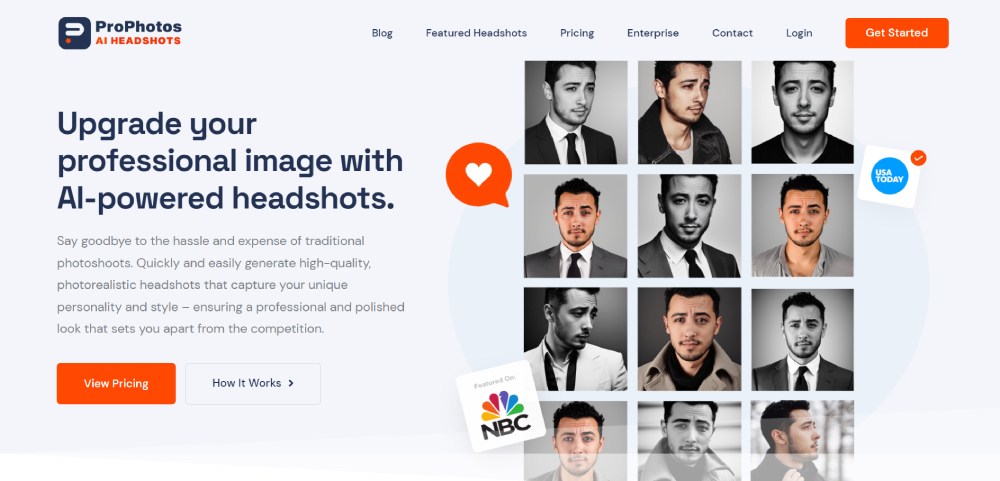 Are you looking for a professional headshot generator, then try ProPhotos. They have many clothing styles available and offer different backgrounds. Once the AI generates your headshot, you can edit and save these changes before using these on your profiles.
But ProPhotos renders images after 2 to 3 hours since their AI model has to be trained with the images you uploaded.
Pricing:
Basic – $25
Premium – $55
Professional – $155
Enterprise – Custom
4. Headshot Pro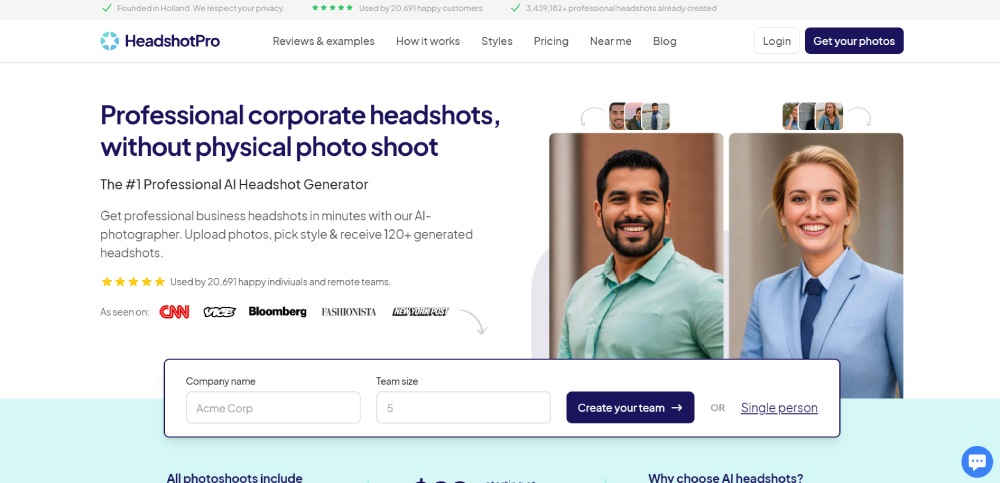 If you want a realistic-looking headshot generator, Headshot Pro is your best bet. They have generated over 3,000,000+ headshots for well-known clients, such as Hubspot, Dell, and Shopify.
However, they recommend images taken on a white background with good lighting. It's also recommended that you smile. Make sure to upload PNG, JPG, WebP, and HEIC files. Finally, you can use your headshots and get ownership.
Pricing:
Small shoot – $29/shoot
Normal shoot – $39/shoot
Premium shoot – $59/shoot
Team tier – $39/person
5. Fotor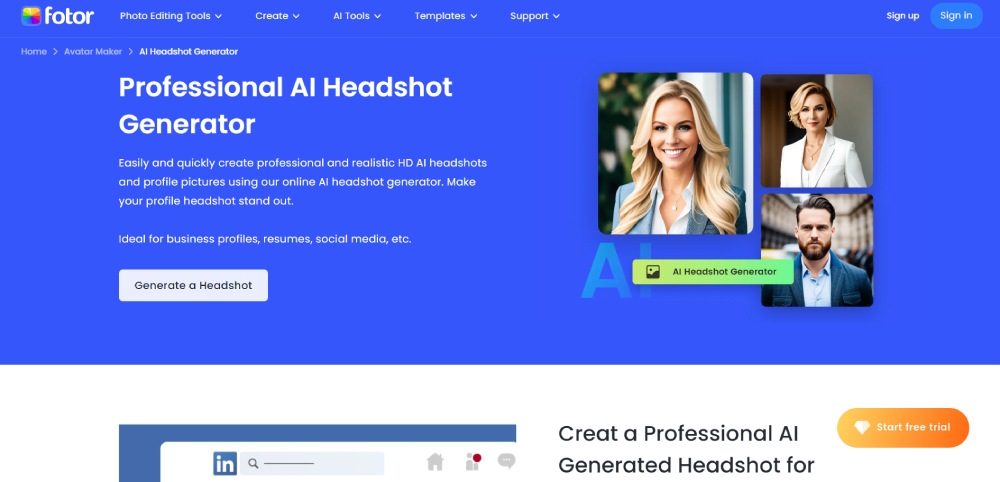 Fotor is another free option for generating your AI headshots. You can upload 4 to 15 images and select a gender. From there, let the AI do its magic! Make sure that your images are larger than 768 x 768 px. Plus, choose the best photos since you can't modify them after the AI generates them.
You get limited credits upon signing up, so use them wisely. But you can always buy more if you need to generate additional images.
Pricing:
Free
One-time payment for credits – starts at 200 credits for $19.99
Subscription – starts at 200 credits/mo for $9.99/mo
6. StudioShot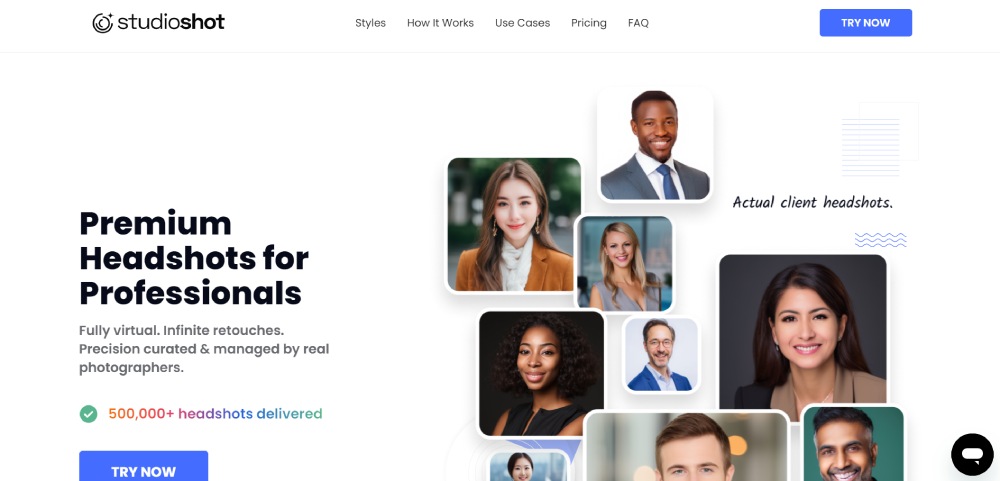 StudioShot has a similar process for uploading images. However, instead of waiting for the AI to generate it, you get a say in what styles you want before it generates photos. Plus, you can rely on their photography team to touch up your images before it's sent to you. However, unlike other headshot generators, they have a 2-day turnaround time, slower than most.
Pricing:
1 to 5 members – $39/person
5 to 20 members – $29/person
20+ members – Get a quote
7. Try it On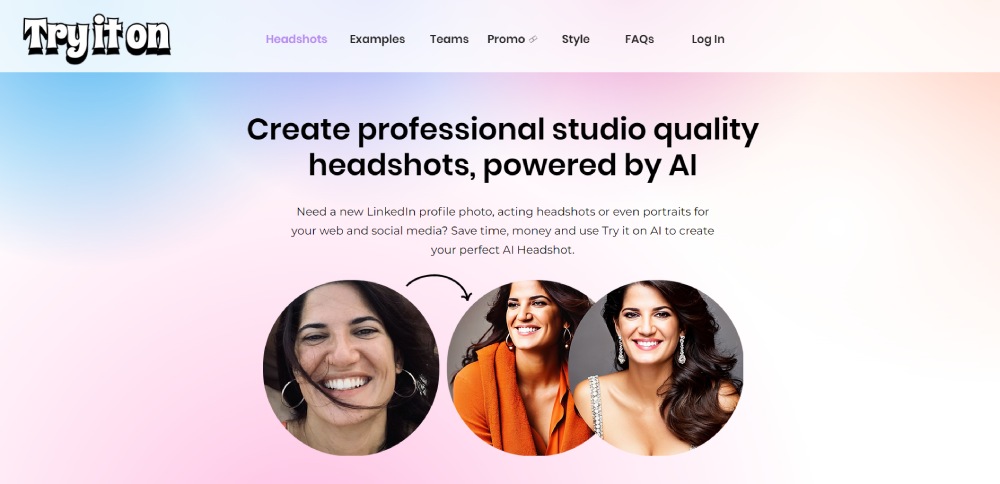 If Secta takes time for you, Try It On takes 24 hours to generate your images. They encourage you to follow guidelines to avoid blunders. With Try It On, you can choose preferences and get recommendations too! However, if you don't like what they've created, unfortunately, Try it On they don't offer any refunds.
Pricing: 100 headshots – $17 + $10/portrait to edit images by an actual designer
8. Secta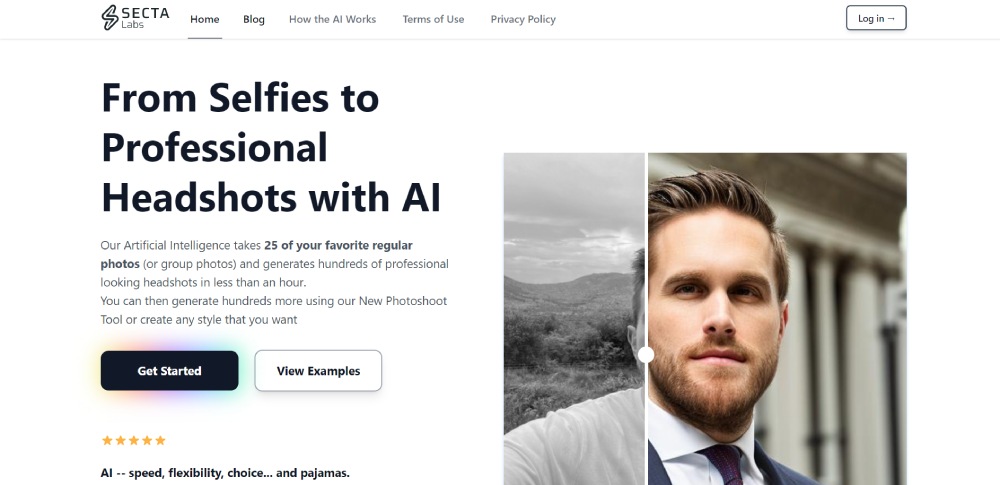 If you don't take a lot of selfies but have group photos, Secta can help you get headshots with that. Their AI can generate more than 20+ images, and you can use any of those for your profiles.
However, Secta's renderings appear more unrealistic than polished due to the touch-ups. But if you're not totally satisfied with their renders, they have a 100% money-back guarantee.
Pricing:
Personal – $99
Teams, companies, communities, and non-profits – Request access
9. Dreamwave.ai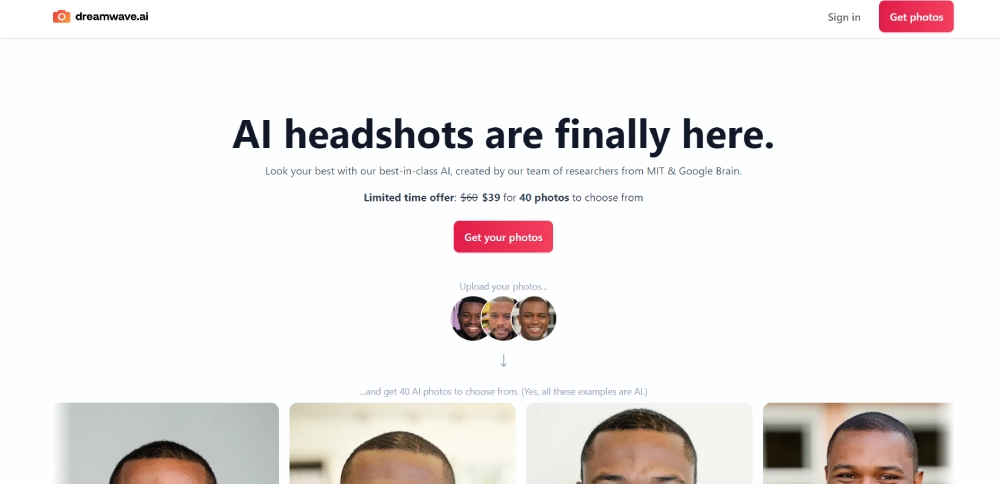 Dreamwave.ai is another AI headshot generator that provides realistic shots. You can choose among unlimited background styles and poses. Plus, you have full ownership of these images so that you can choose them for personal or commercial use.
But if you're not fully satisfied with Dreamwave.ai, you can get your money back within 14 days, as long as the AI isn't trained yet. Unfortunately, they don't offer refunds if images don't follow their standards.
Pricing: $60 for 40 photos
10. AI Suit Up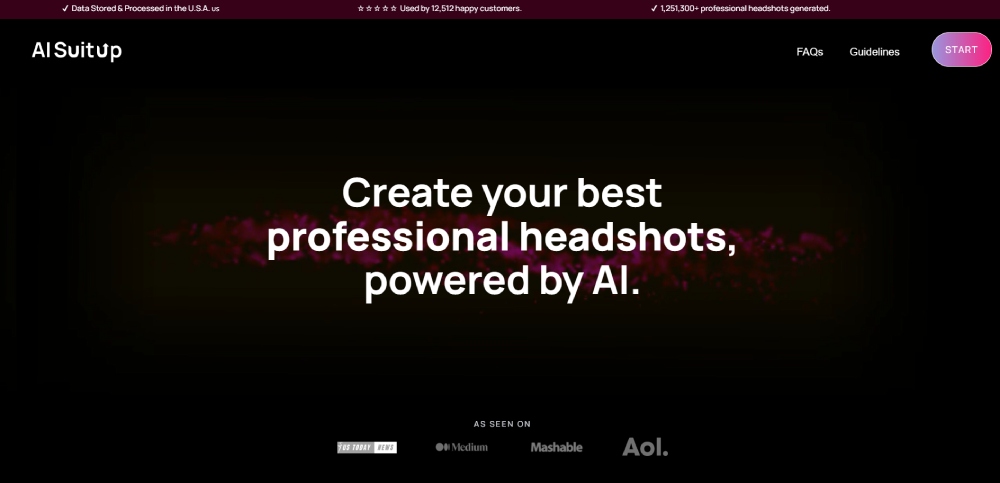 If you want an affordable headshot generator solution, AI Suit Up is one of the best options. Additionally, they are faster than the others on this list because they can generate images in less than an hour. But they have specific guidelines to ensure the images would render properly. Plus, you can post 15 images only, and it generates 100 AI photos.
Pricing: $19.95 for 100 photos
Should You Use AI Headshot Generators?
It's amazing to see what AI can do with our content, like texts, images, and videos. It can even help us with our headshots now too. But headshot generators can't guarantee that they will provide you with a high-res image and a heavily edited version of your photo, making it look artificial.
But it's ideal if you're on a budget or avoid going through the grueling editing process yourself. Plus, you don't need to get dressed fancily for a headshot generator. Take a selfie anytime, and let the AI do the work for you!
However, if you're subscribed to Penji, you can request photo edits for your headshots! Let actual pros edit your images and design other assets. If you want to know what else Penji can do, check out the exceptional work our designers have done!