Advertising can be a hit or miss for brands. Without proper advertising strategies, brands could experience difficulties in reaching their target audience and getting their message across. A huge part of advertising success is advertising design.
Many brands try to think outside of the box and unleash their creativity to capture their audience's attention. Some advertisers try to divert meaning and messaging away from its intended design to create shock value. In some cases, it works in their favor.
However, not all receive praise from critics, which could have an impact not only on the ad but on the brand as well.
In this article, we discuss eight advertising designs that may have no consistent branding or provide any connection to their audience.
BIC South Africa (Look Like a Girl…)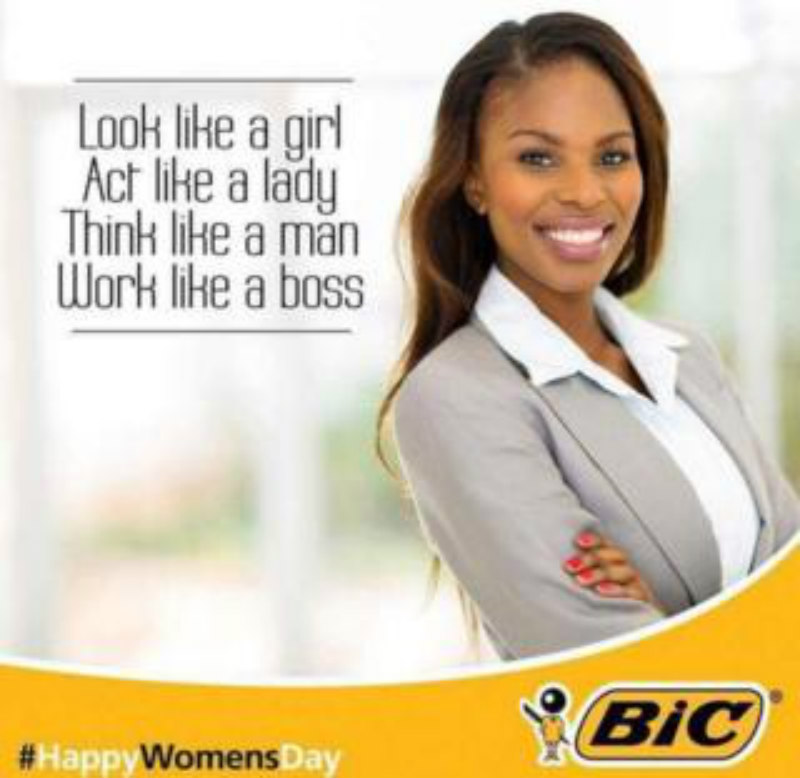 In an attempt to persuade its consumers, particularly women, into buying more ballpens, BIC South Africa, posted a print ad for Happy Women's Day. To show their solidarity for the holiday, it even added a hashtag #HappyWomensDay as part of their copy.
Unfortunately, it received backlash worldwide because of how absurd the ad was. Not only is the messaging distasteful and sexist, but the overall design looks boring.
BIC seemed to use a stock photo of a businesswoman. Stock photos may reduce photography costs, but it's advisable to use actual photos to convey authenticity. Plus, the text doesn't seem to connect with the brand and there's too much of it. A single message could work but four taglines in one is a text overload.
Not only was the ad an advertising design fail, but it was a disaster overall. Fortunately, after receiving backlash, BIC South Africa apologized for its mishap and took down the ad.
Thomson Reuters (Our Values Venn Diagram)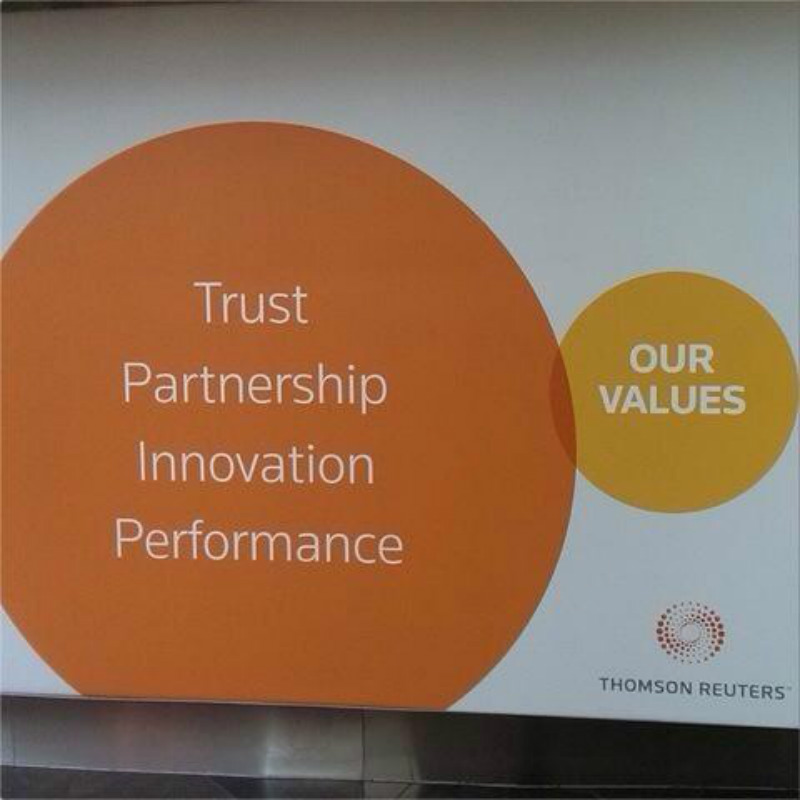 Thomson Reuters, a global multimedia and researching company, published an advertisement that may have misused the Venn Diagram. It could have been an honest advertising design mistake, but seeing as the two circles are overlapping, one may assume that it's a Venn Diagram.

Those in social media sounded off over the seemingly Venn Diagram ad and joked that Thomson Reuters and the values in the ad: trust, partnership, innovation, and performance isn't what runs in the company.

Twitter user Felix Salmon posted a photo of the Venn Diagram ad. It's not exactly an improvement from the last one, but Thomson Reuters has made it clear it wasn't a Venn Diagram. Still, there's a disconnect with the copy and the design that it doesn't seem to work.

Norwegian Air Shuttle (Don't Like It Love It)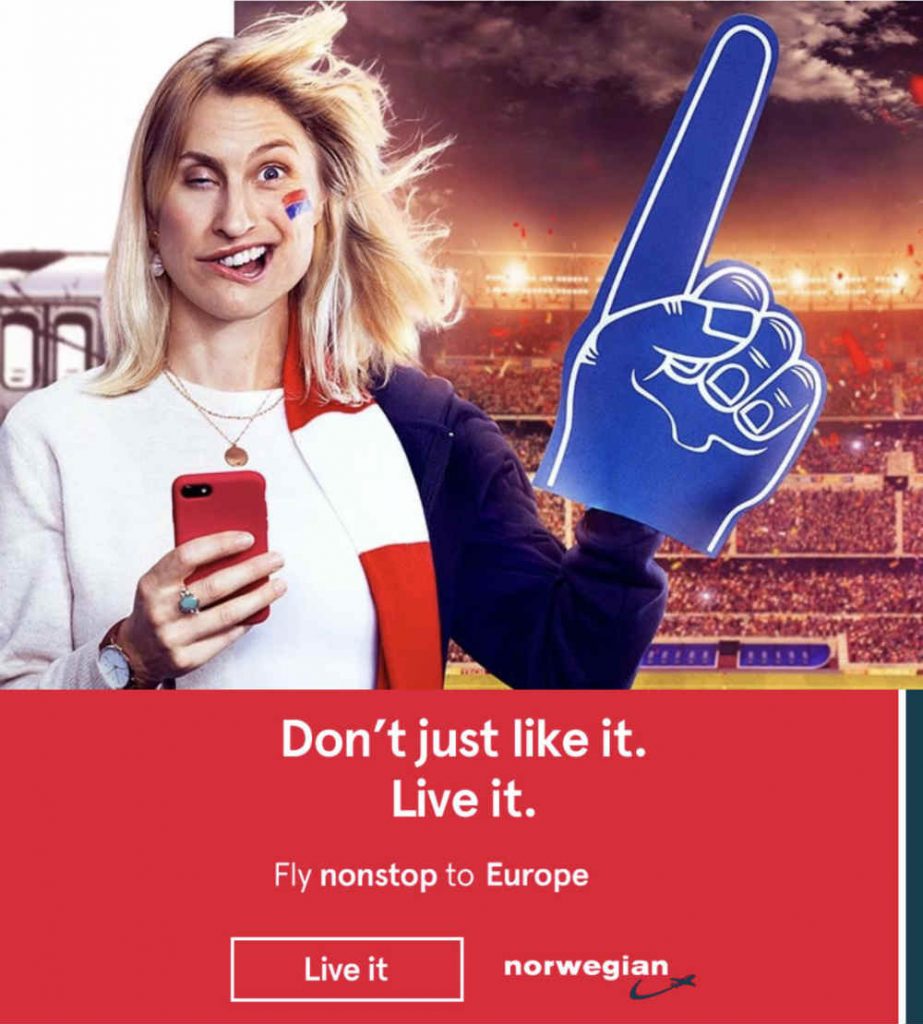 Norwegian Air Shuttle, a low-cost airline in Norway, published ads to promote flying to Europe nonstop. However, what caught the attention of Reddit user fakeg1rl was the image in the ad.

It does seem like the woman in the image was having a stroke. What's missing in the design is consistency. It wanted to portray two sides of a woman who was just liking images on her phone then being in Europe all at once. Yet the morphing on the right side of the face was done poorly.

It wasn't the only Norwegian Air ad that appeared. Days later another Reddit user, MariaDmnd, posted the same advertising design fail but it's another woman.

In true Reddit fashion, users made fun of the images, even making comparisons to a Batman villain Two-Face (Harvey Dent). It hasn't generated much buzz outside Reddit, but it's certainly one to learn from for other advertisers.
Starbucks (Collapse Into Cool)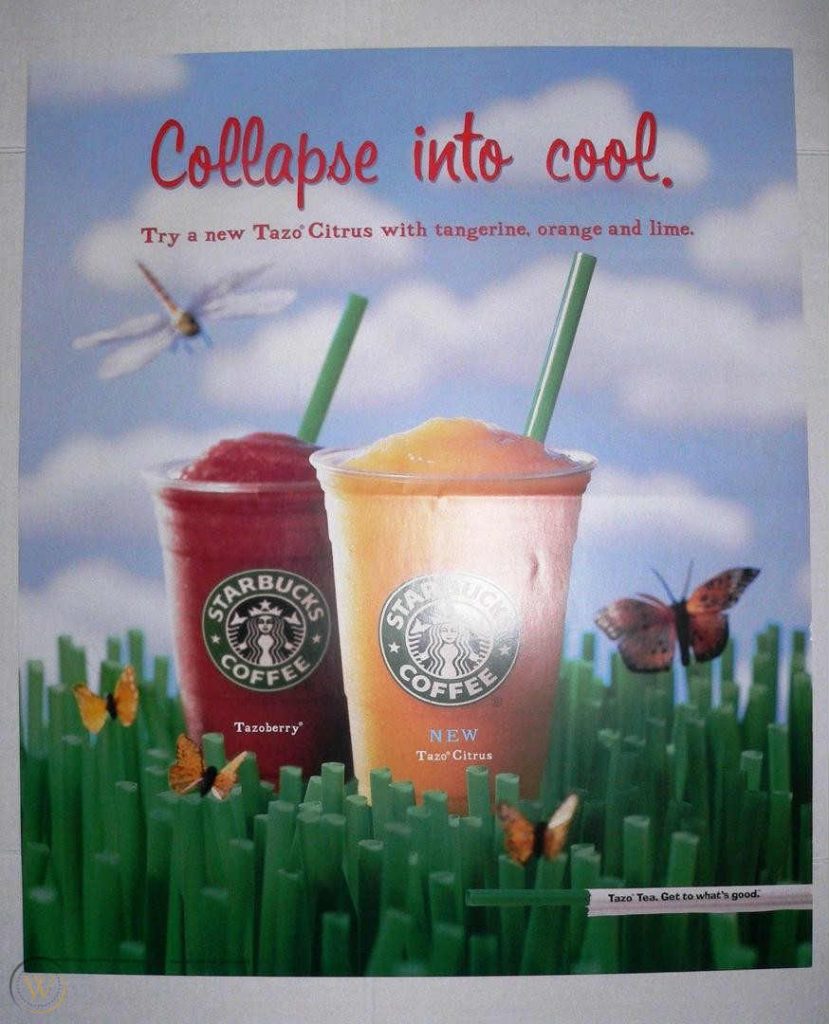 Starbucks is no stranger to controversy. From its basic red coffee cups to its one-day diversity training, it's clear the brand is imperfect. Yet many still flock to their stores for their coffee fix.

In 2002, almost a year since the 9/11 attacks, Starbucks seemed to promote its new Tazo Citrus Cups that looked similar to what had happened in 9/11. The public wasn't too happy over the imagery too.

In terms of design, there were too many colors and elements that as a whole it looks messy. The text for its main copy, "Collapse into Cool" doesn't quite mix up with the other printed text. It doesn't convey its true message and it seems like a disaster in one poster.
Sega (Game Gear Ad)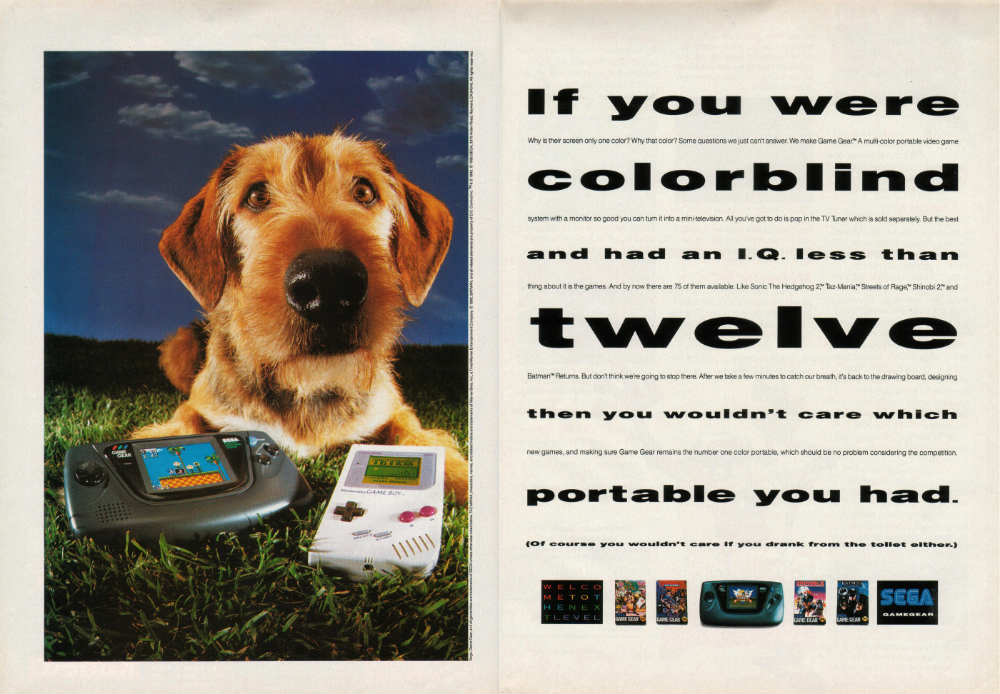 It's not uncommon that rival brands call each other out in advertisements. Sometimes it's executed well, while some fail at it.

Well, Sega, a video game company, may have failed at it.

In their print ad for their Game Gear, a handheld portable console released in 1991, it challenged Nintendo's console.

At first glance, you'll see how poorly designed the ad looks because of the layers of text. You'll have to squint to read between the lines, literally. The spacing is uneven, which makes it harder to read the text.

Sega amped its insults by saying that those who bought Nintendo consoles weren't the brightest. If this were released today, the ad won't even stay for hours from the backlash it could receive from social media. Hopefully, also, it's an advertising design we hope not to see in the future.
Namco (Klonoa)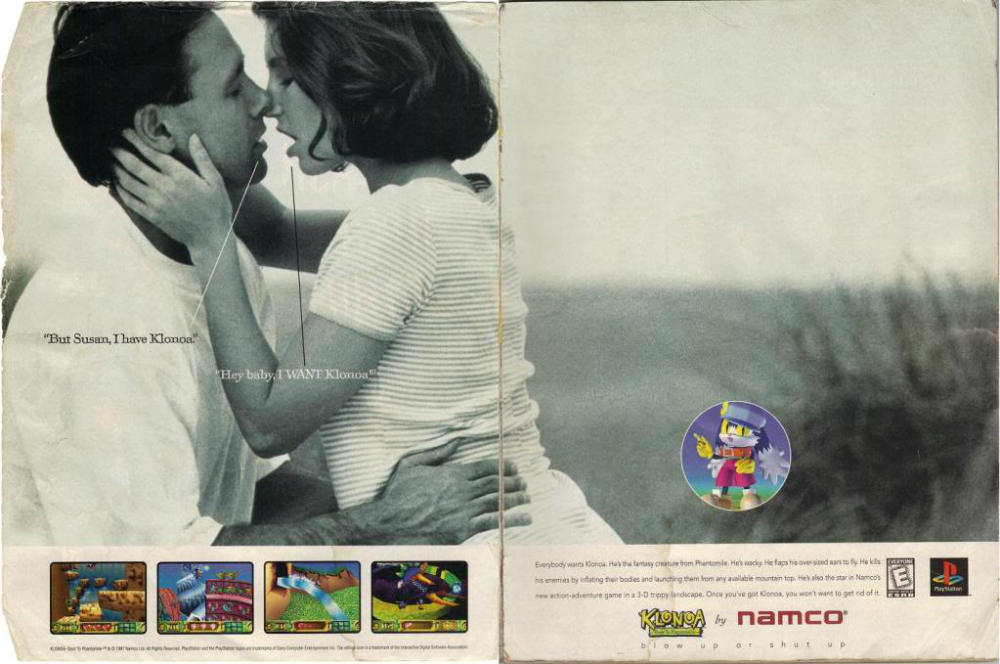 Here's another video game related print ad that's off-brand. Back in the '90s, video game developer Namco released its print ad for Klonoa: Door to Phantomile.

Klonoa is a game where you go on an adventure then you encounter enemies, defeat them, and collect stuff along the way.

Somehow, Namco decided to publish a print ad showing a couple preparing for what looks like a make-out session. Before going in for the kiss, the woman says, "Hey baby, I want Klonoa", then the man says, "But Susan I have Klonoa."

Upon reading this, it gives the impression that someone wants something implicitly. And it may miscommunicate to its consumers.

The look of the print ad itself isn't too bad until you see a line below their lips, which lead to their quick discussion about Klonoa. It looks weird because it seems misplaced somehow. Also, the character, Klonoa, is in the background pointing to the couple. It makes the ad even weirder.

Overall, the brand sends mixed signals and it doesn't seem to convey what they want consumers to do with the game.
Facebook (A Place for Remembering)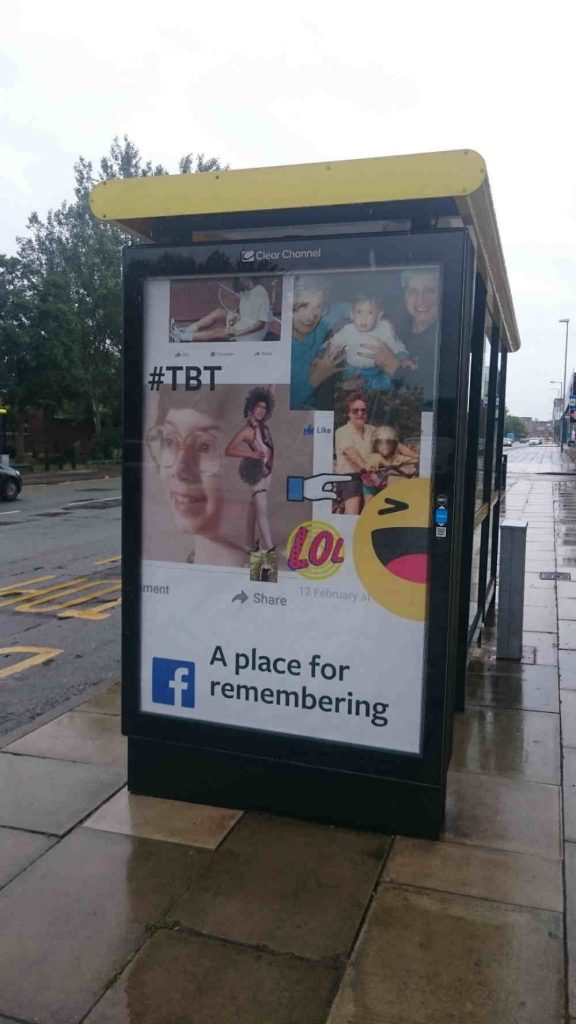 Despite being one of the largest social media sites in the world, Facebook still tries to reach its target audience through out-of-home advertising. It's a practice many tech giants do because it doesn't ask much from consumers. When done right can make a huge impact on the consumer or user.

They've released campaigns in the US and UK, and people have taken notice. Pointed out by a Reddit user buildingarmor (Digiday took notice as well) is one of Facebook's unknown out-of-home campaigns.

The collage-like ad provides confusion. It does connect with the message, "A Place for Remembering" because of the photos used and the hashtag. But the overall ad design doesn't seem to have coherence. There are even an emoji and a pointing finger, which seem out of place.

The ad looks like a messy collage and it doesn't help you remember old memories.
Harvey Nichols (Try to Contain Your Excitement)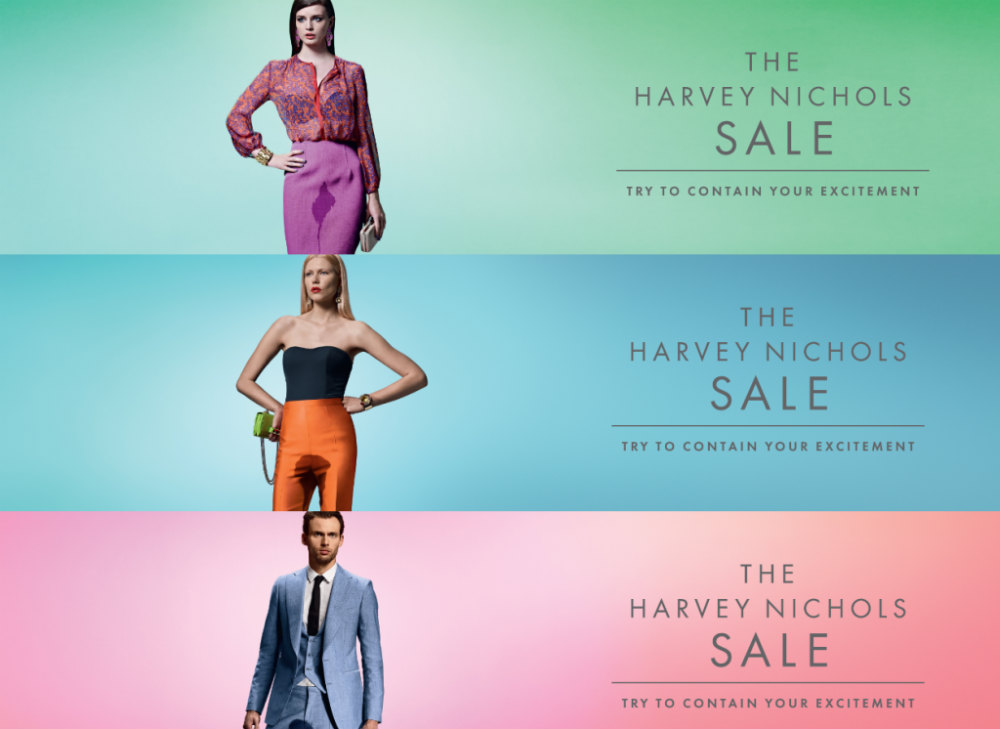 Fashion brands tend to become controversial in terms of how they promote their brands. Some of them try to stand out by being crass on purpose, while some know when to draw the line.

Harvey Nichols, a high-end fashion brand, wanted its consumers to purchase their clothing for their… one night intimate moments. The ad itself shows women with wet stains on the clothes, which were located in women's private areas.

Much as Harvey Nichols wants its consumers to flaunt their morning after clothes, it may have done the opposite because of how tasteless the wet stain is. Since there was the appearance of the wet stain, many critics note the ad is sexist and offensive towards women.

The text isn't doing the ad good either. The text doesn't seem to complement the bright colored background. Due to the font color or the faded color, the call-to-action doesn't help spark excitement too. White space may not have been properly utilized too, since the text may be too far away from the image as well.

In Harvey Nichols' case, for some, sex didn't sell. Despite some complaints filed to the Advertising Standards Agency in the UK, it was still cleared because it didn't directly cause any offense.
Key Takeaways
Big brands at one point can receive backlash because of publishing offensive ads. Messaging does play a huge role for brands taking a hit and it can take a while to restore their trust.

Sometimes the ad messaging isn't the issue, but the design may contribute to the problem. In most cases, the messaging and design go hand-in-hand so that one gets an idea of the brand.

While some of the abovementioned ads didn't cause too much stir in terms of advertising design, it's still worth noting that design is a key factor in making the ad eye-catching and successful.

In the end, advertisers have to ensure that their ads aren't only aesthetically pleasing, but also impactful in a non offensive way.