We're all familiar with 2D illustrations. We see them literally everywhere, from children's books to posters, to your typical corporate site. There's a reason why we often use 2D art to convey a visual message. It's simply what we're used to, and the idea of using a 3D model seems daunting to most people. Here's a little secret for you; using 3D art for your brand can be as simple as grabbing an illustration from a helpful website.
That's right, 3D illustration exists. If you're not using it in your work, you're missing out. It's a versatile tool that can be used for everything from product design to cover art to advertising. And the best part? There are plenty of great 3D illustration sites out there that can help you get started.
Let's explore what 3D illustration is, who uses it, and what features each site offers. By the end, you'll have a plethora of options to choose from.
What is 3D Illustration?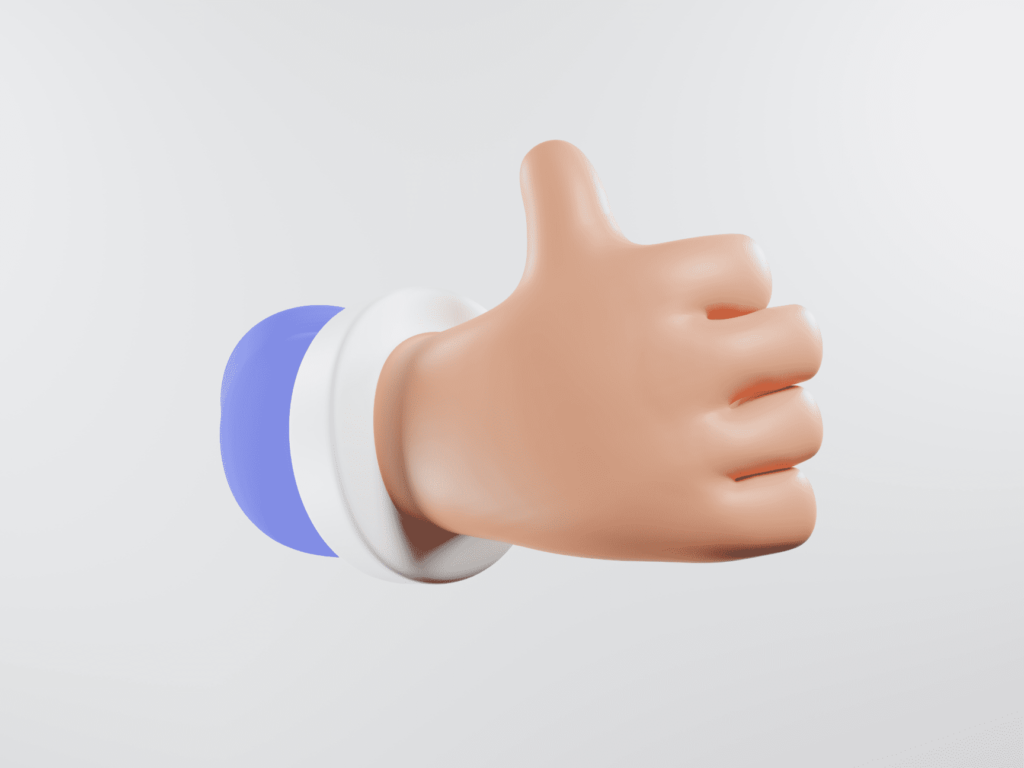 3D illustration is one of the biggest design trends in recent years. It allows artists to make a traditional illustration pop off the page with a few strategic techniques. Basically, it's a visual art style that incorporates all dimensions of height, width, and depth. While this style is still done on a two-dimensional plane, the artist has executed things in a way to make the illustration look like a 3D object.
Think of those 3D animations that children enjoy; stuff like Frozen or How to Train Your Dragon. These movies are made using 3D models, though illustrators can replicate this look on a flat surface. While it takes a lot of time and effort, the end result is often cheaper than an asset made with 3D software. Companies looking for 3 Dimensional graphics might have an easier time looking for 3D illustrators.
Need graphic design help?
Try Penji's Unlimited Graphic Design and get all your branding, digital, print, and UXUI designs done in one place.
Learn More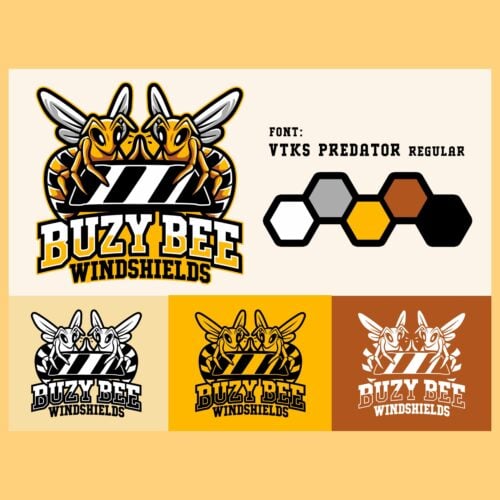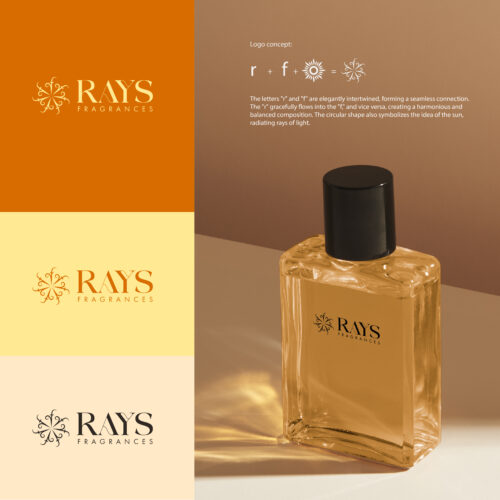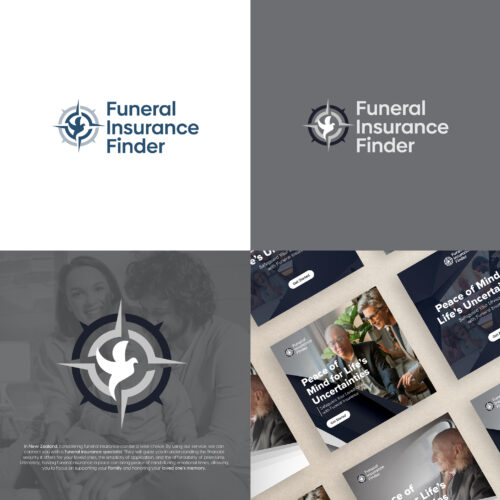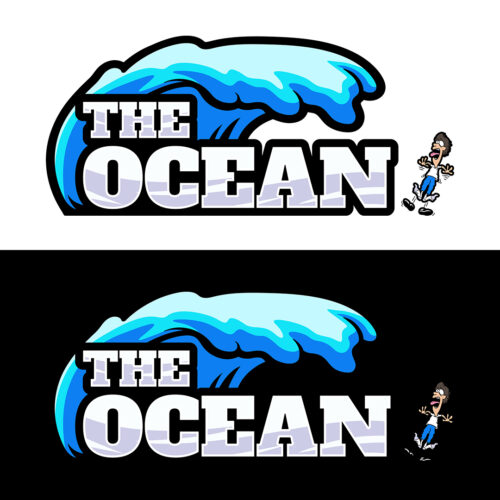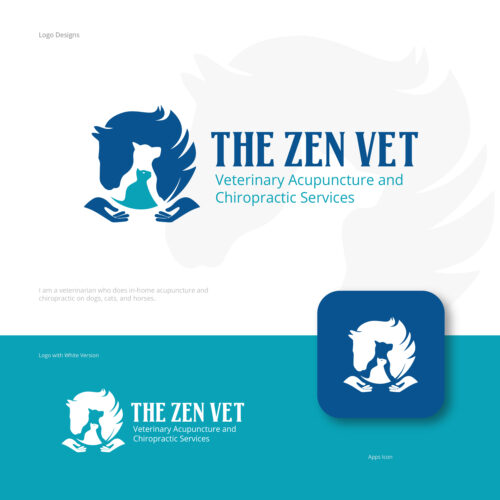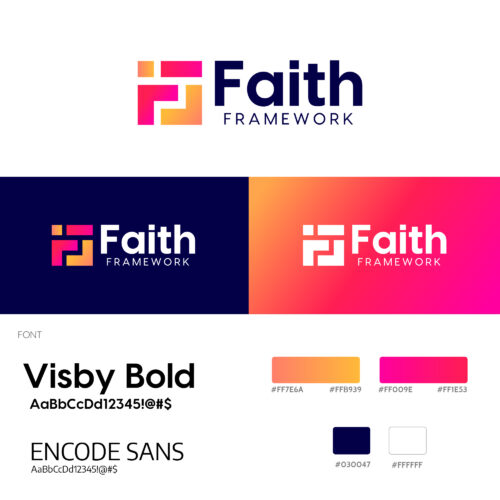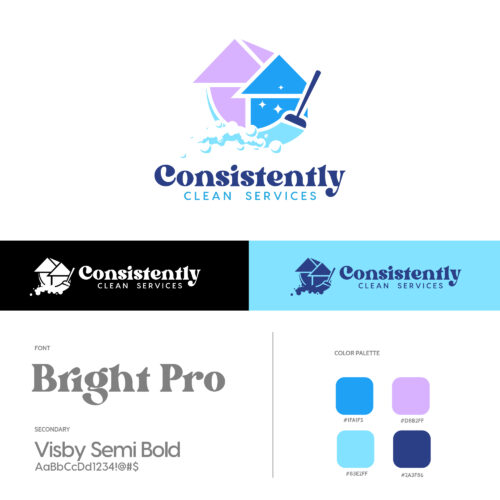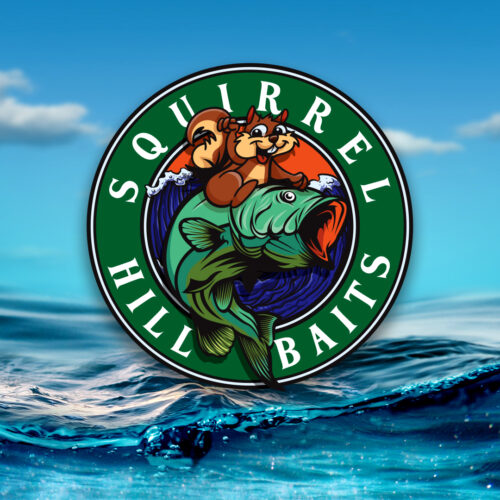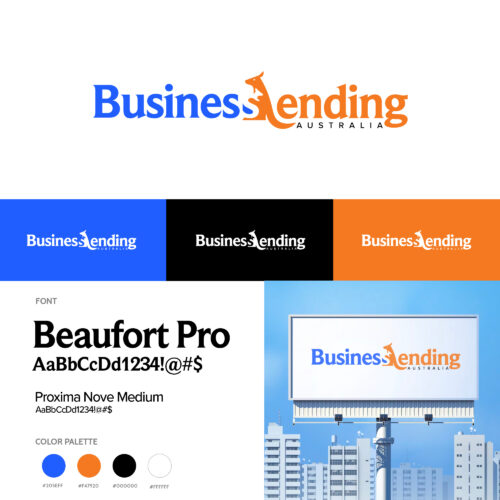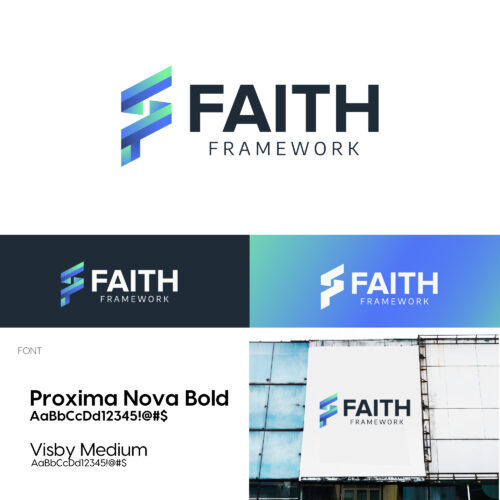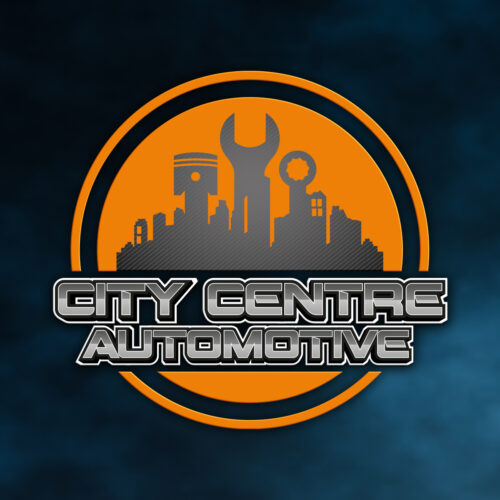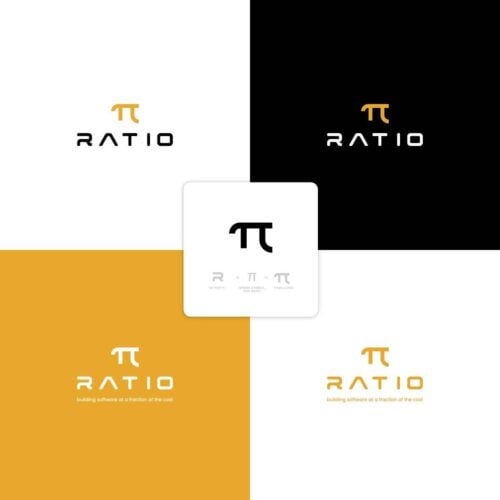 Who Uses 3D Illustration?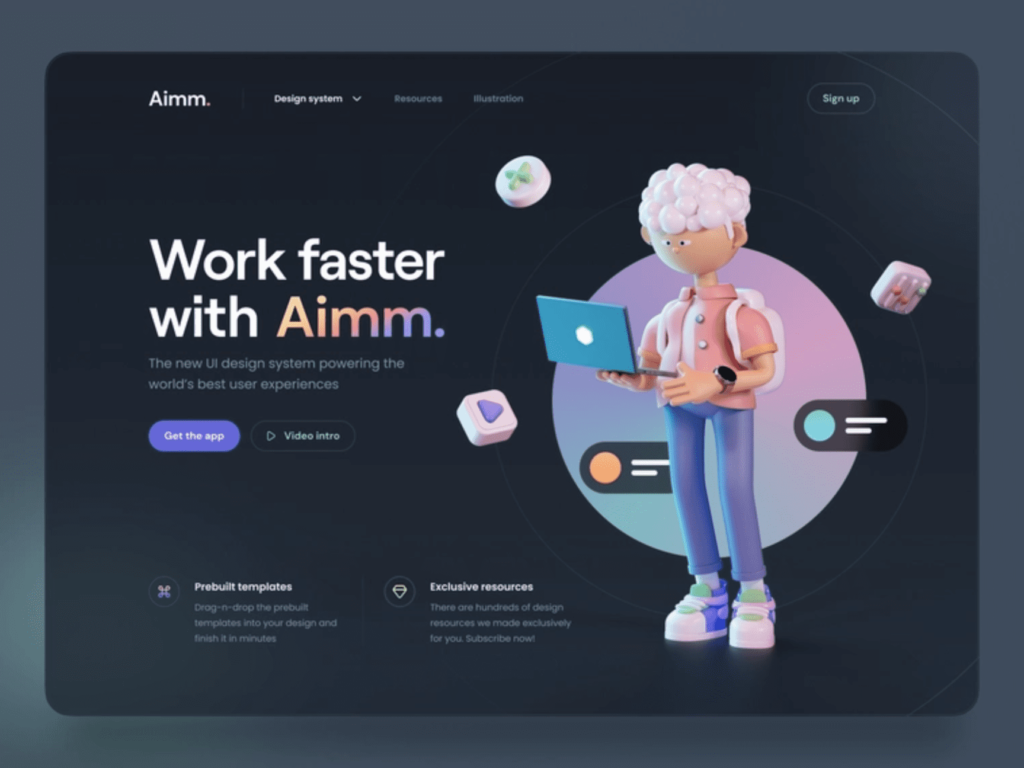 So many companies use 3D Illustrations. More than you would think, actually. The main benefit to this art form is its versatility. It can seriously be used in just about any commercial context. Use it for your websites, your posters, and even your billboards. Use it in online ad campaigns. How about using it as a book cover, or for a magazine? The sky's the limit.
You know what makes it even better? 3D Illustrations are a great way to stand out as a company. Tell me this; how many times have you seen a website homepage with the usual 2D big tech art style? While it has its uses, you gotta admit that the style is getting repetitive. Why not stir the pot a little with a 3D illustration?
For many things, 3D illustration is the standard. Think about pie charts, data entries, and other educational resources. Many of those websites, textbooks, and presentations will use 3D illustration for demonstrative purposes
11. Freepik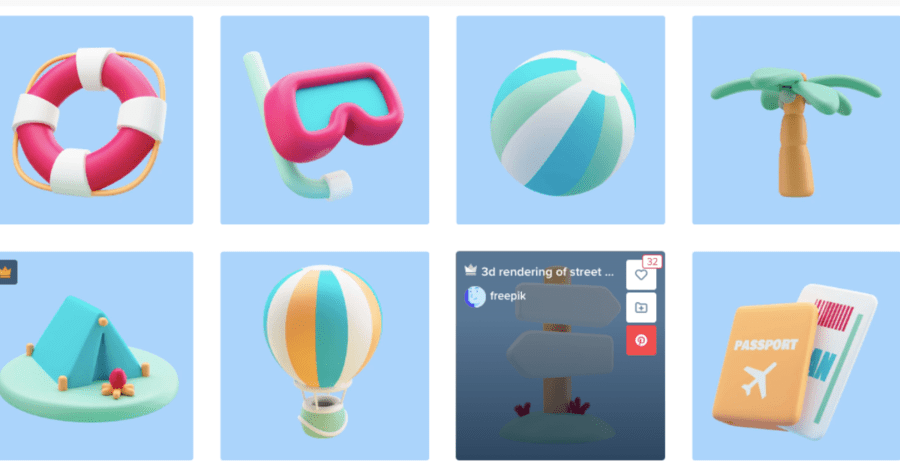 Features: Freepik is a general website for free illustrations. Although some of their images are locked behind a paywall, most options are available to the general public for free. Among these options are several awesome 3D illustrations. The fact that the site doesn't limit itself to just one type of art can be both a pro and a con. It can be great because you can find numerous options depending on the project you're working on at the time. One week you may want an abstract 3D illustration, the next week you may want something two-dimensional and cartoony.
On the other hand, if you're only interested in 3D illustration projects, this website may not be as useful as the others on this list. You may want something with a little more focus and a wide range of options.
At the end of the day, it is called FREEpik. So you can't be too mad about what you're getting.
Pricing: Freepik's main selling point is that they offer tons of pictures for free. Duh. But there is a small catch to it; you have to credit the artists behind each pic you choose. Also, what if you find a super cool premium illustration? What do you have to pay to get your hands on that?
Freepik offers a premium version for $24 per month or $144 per year. This will give access to all illustrations on the site. You can have an unlimited number of downloads, and you won't have to credit the artist for each illustration used.
10. Iconshock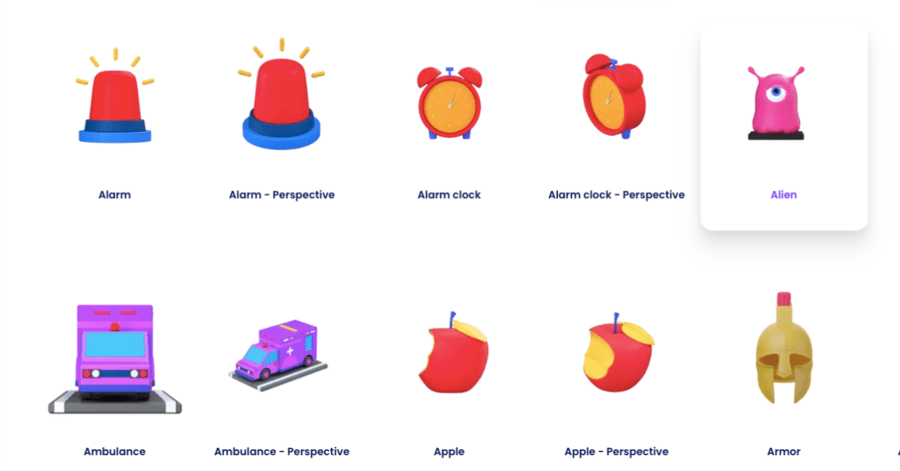 Features: This site provides a collection of over 2 million professional icons. That's right; 2 million. Let that sink in. They were created to be used for business endeavors. That means presentations, websites, pamphlets, you name it.
Iconshock offers these 3D icons along with isometric designs. You can mix and match depending on the project you're working on. All images are formatted in png. Files, with a transparent background. While most of them are free, the images are personal license only. So, you cannot use them for commercial purposes
Pricing: There are many transactions that you can make on this website. If you'd like to use the images for commercial purposes, you're in luck. Most of Icon Shock's premium services come with permission to use their illustrations commercially.
9. AmritPal Design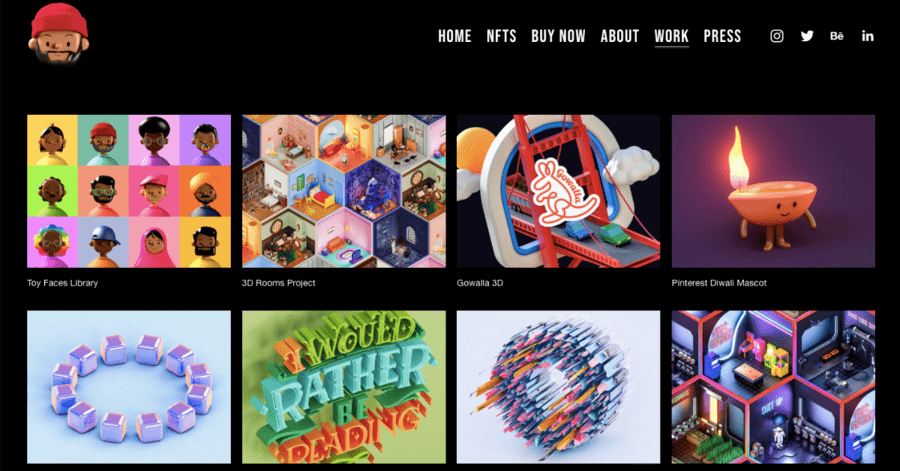 Features: This website is solely dedicated to one artist and his works. Amrit Pal creates design assets, card games, and 3D illustrations. Some of his more remarkable artworks include Abstract, 3D Toy Faces Library, and Lettering. You can request collaborations and commissions by contacting the artist directly.
Pricing: Some things on Pal's site are free, though others are gonna cost you. For example, 3D Rooms can be downloaded for free, while Toy Faces are $20. Everything on AmritPal Designs comes at a reasonable price. Better yet, all premium items can be used commercially.
8. Handz-Design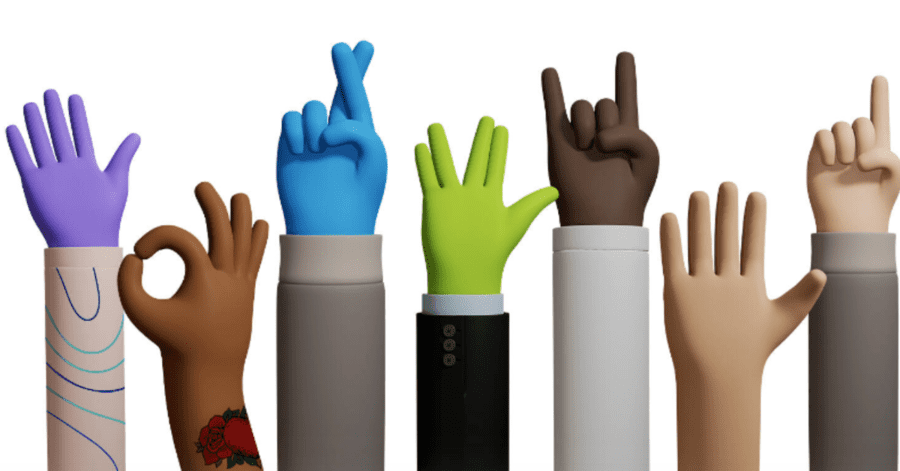 Features: A hand gesture can be worth a thousand words, and Handz-Design gets that. This is a super cool library of 3D hand illustrations. It provides over 320 .png files. Handz Design can be used on a plethora of photo editing software, including Photoshop, Studio, and Illustrator. Be sure to blend and edit the images however you see fit. They're all yours, after all.
Pricing: What's cool about this website is that everything is completely free! It's all under CCO, which means you can use it for anything, whether that be commercial or personal.
7. 3D Shapes by Nicolas Solierieu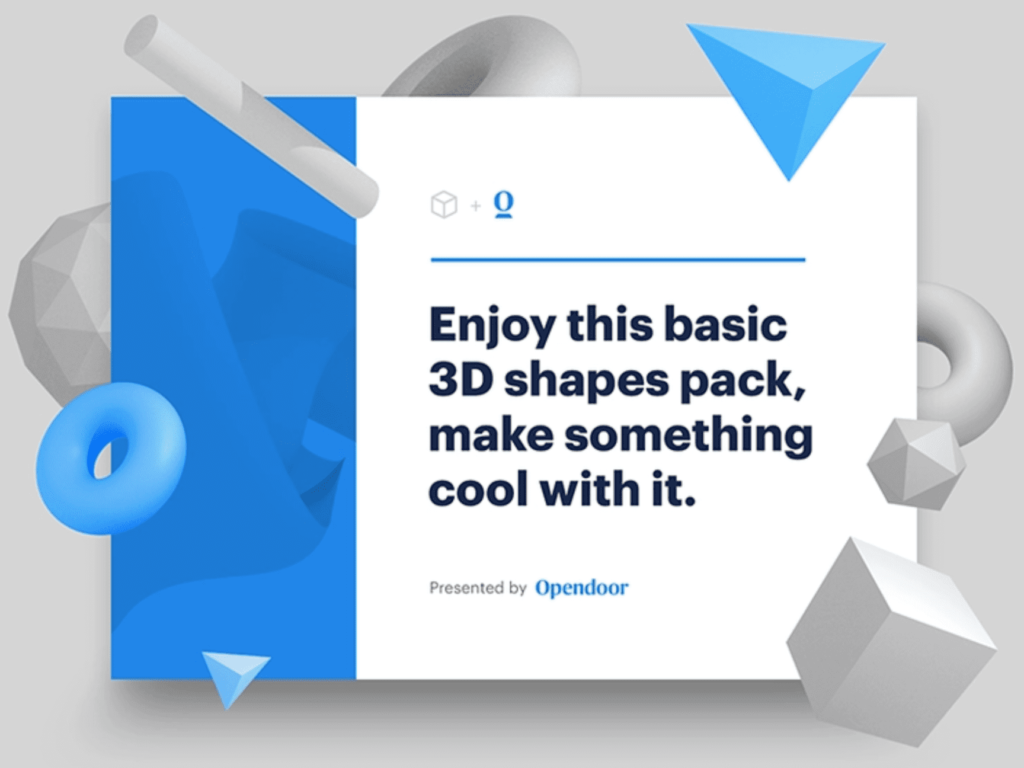 Features: Looking for more simplistic 3D images? Perhaps some basic shapes or objects? Well, I suggest you check out this one. Opendoor designer Nicolas Solierrieu went out of his way to grace us with these flexible 3D illustrations. You can easily add color by using Photoshop's color blend mode.
Pricing: Here's the real kicker; 3D Shapes by Nicolas Solierieu is free!
6. ShapeFest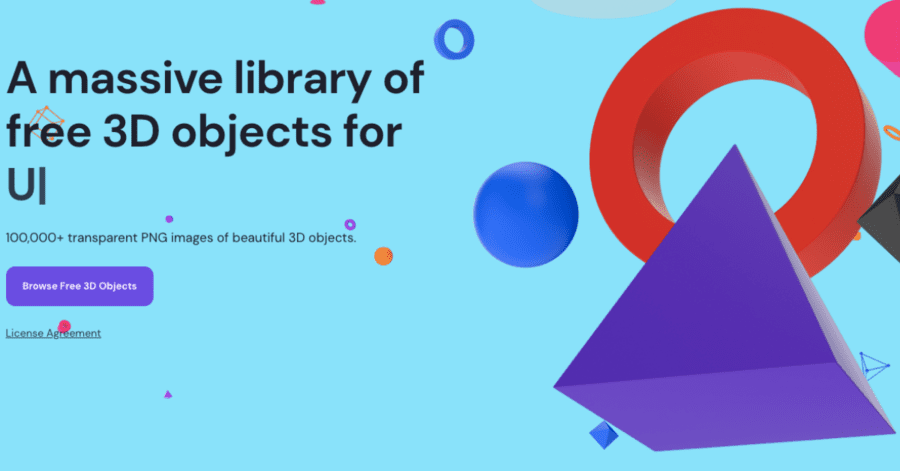 Features: In case you're not feeling the previous shapes, you can try out ShapeFest. This is another service that provides basic 3D illustrations. This site also has options for text characters and everyday objects. When searching their library, you can search for items based on texture. They have clay, plastic, metal, and other objects to choose from. The separate categories make for a very intuitive experience.
Pricing: Most of their website consists of free illustrations. Though it is possible to pay for high-resolution items. There are a limited number of Premium libraries available. Each will cost you $60.
5. 50+ Free Abstract Shapes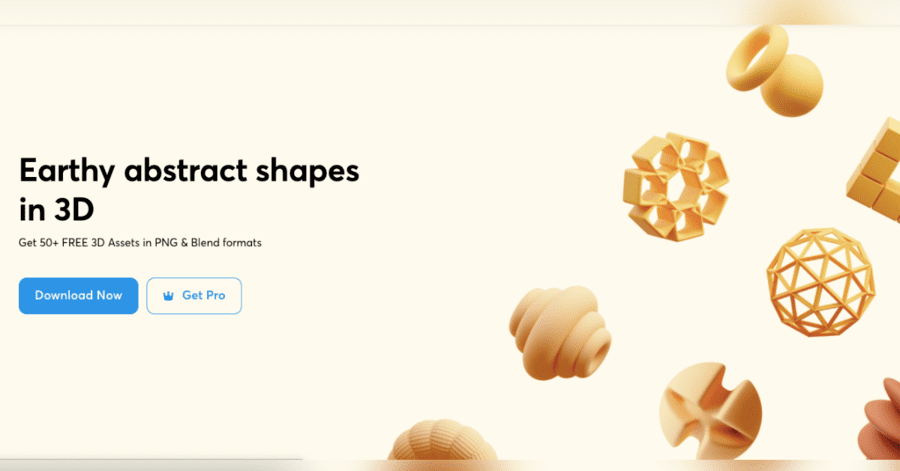 Features: What if you're looking for something unique; something that your audience has never seen before? Perhaps you'd want to take a look at this website. 50 + Free Earthly Abstract 3D Shapes is brought to you by the IconScout team. It includes a plethora of 3D illustrations inspired by the Earth.
Remember when I mentioned the textures ShapeFest's designs? Well, this website provides 10x the texture. With this download, you'll get 3000×3000 px high PNG renders of each image. Go ahead and customize the positions and colors to make your shapes truly unique.
Pricing: Completely Free!
4. Humans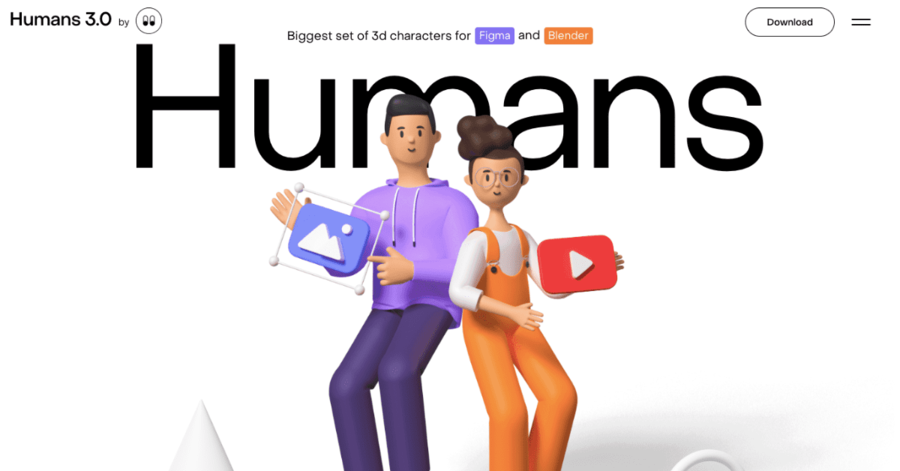 Features: Humans is the perfect 3D illustration website for people looking to add a sense of relatability to their project. This comes with 80 diverse characters to use with Figma and Blender. Every character comes with several dynamic poses and six different outfits. It even has a feature that allows you to use the characters as avatars or profile pictures. Furthermore, you can use humans for your apps to start inspection station
Pricing: A free demo comes with only one human. Not much to write home about there. Humans 3.0 is a one-time purchase of $48. It comes with two characters, a dog, 82 poses, 12 animations, and much more.
Pro Access comes with the full library of Humans, complete with 700+ accessories with constant updates. You can purchase this for $69 per quarter.
3. Nikuu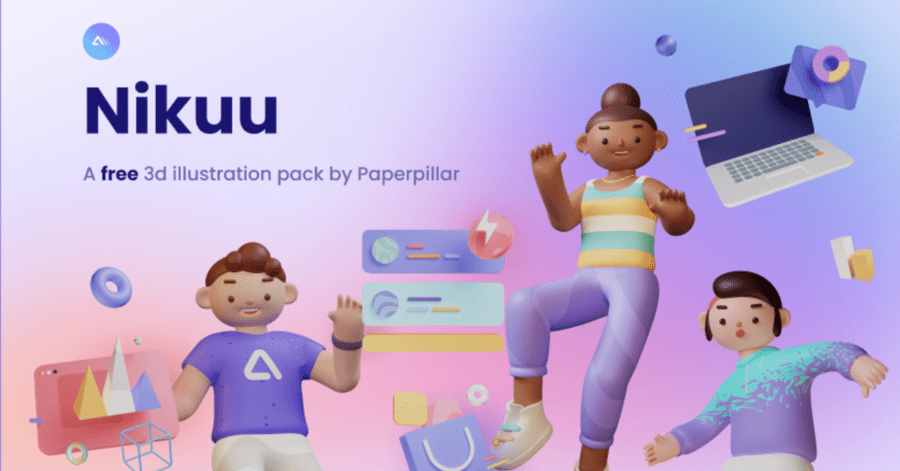 Features: ​​Here's another 3D illustration set created by Paperpillar. Paperpillar describes itself as "A team of passionate designers and developers from Yogyakarta." They're known for creating many styles of imagery, from landing pages to character design, and travel photography.
Nikuu is an illustration pack that focuses on the character design aspect. It comes with three different characters, all with a distinct set of poses. They wear outfits that are casual yet current. Their poses can be used in a multitude of contexts.
Nikuu also, a list of objects. These objects are very abstract and colorful. The objects are meant to be a potrayal of things we see and use in everyday life. This includes a phone with Emojis around it, a laptop paired with speech bubbles, a smiling shopping bag, a calendar, and so much more. You can even pair these items with the characters to create unique images. Nikuu is perfect for anyone who's looking to add a fun and zany addition to their project.
Pricing: Nikuu is completely free. Customize the images to your liking, and use them for whatever you please.
2. Bzzzt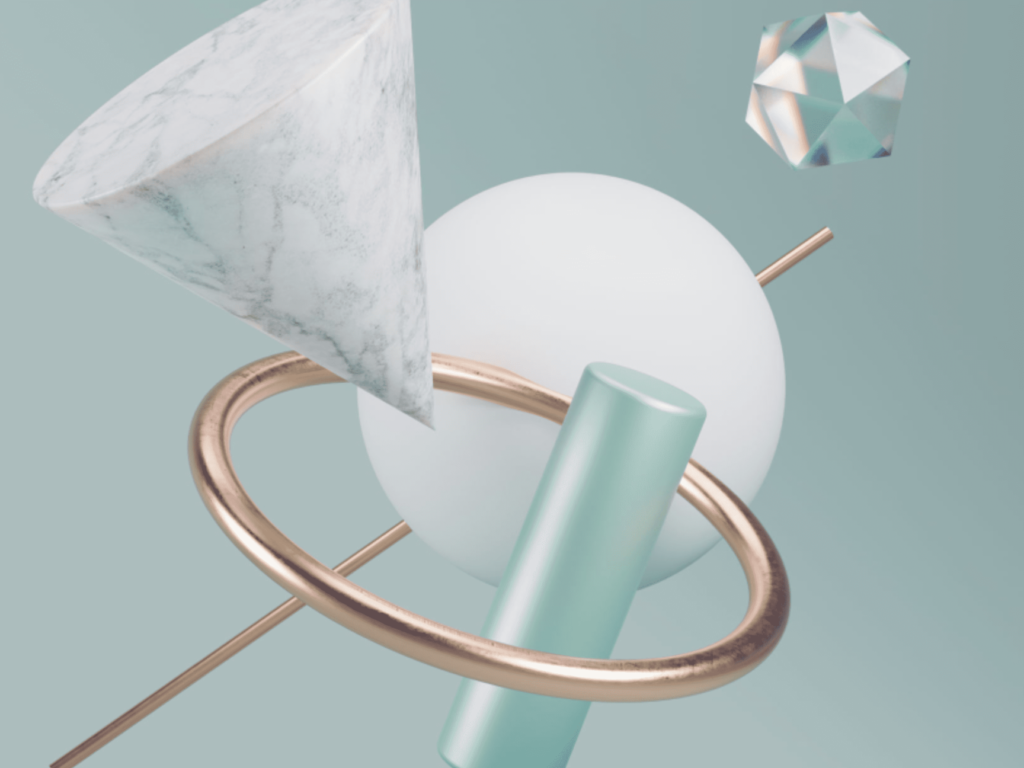 Features: Here's one for people looking to get on the more experimental side of things. Bzzzt is probably the best abstract 3D illustration gallery you'll find. Just take a look at this for a second. Check out the detail and the amount of texture in each object. You can tell this was made by someone truly passionate about art.
Buzzzt has a huge collection of geometric compositions. Not only does it stray away from the usual big-tech art style, but it'll also provide your project with 4k quality graphics. The imagery is hyper-realistic, with very natural-looking color schemes. Despite the objects being all over the place, most images give off a serene and peaceful feeling.
You can use these 3D illustrations for anything. Your presentations, box art, and landing pages will look impeccable when using Bzzzt.
Pricing: This collection is free for both personal and commercial use. For $9 you can unlock all assets. Bzzzt provides one of the best deals on this list.
1. Penji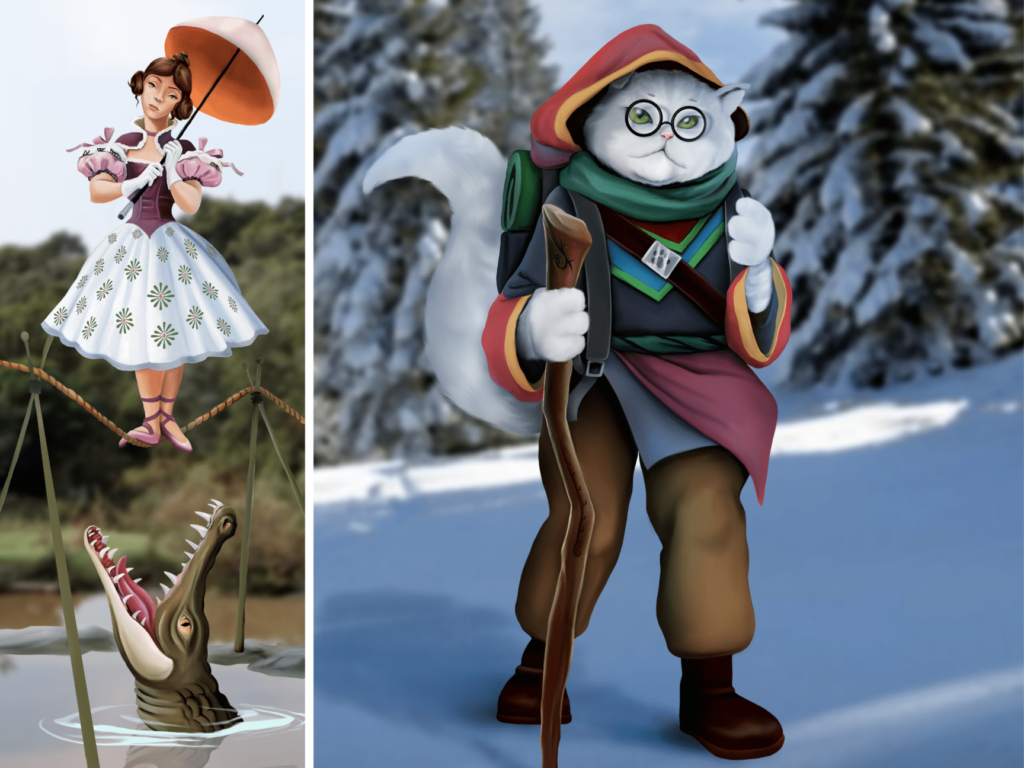 Features: If you couldn't find anything that suits you, I've still got news for you. If you have a very specific 3D illustration in mind, it's best to directly hire an artist to create it. However, it can be difficult to schedule interviews, work through contracts, or browse the web for that perfect artist. Luckily, Penji is here to help you.
Our website actually offers an unlimited graphic design service. In case you haven't heard of Penji, we're a team of artists from around the world. Our company works to give you custom graphic designs at your convenience. Penji's intuitive system pairs you what's the best graphic designer for your specific request.
What's more, is that we don't only offer 3D illustrations. If you need a web page, a new logo, or even a 2d illustration, we've got you covered.
Pricing: Penji offers unlimited designs at a fixed monthly rate. To take a look at your price options, click here.