The way a person interacts with your website determines whether or not they will become a customer. When you design your website, you need to think about human experience. So, how do you make your website appeal to the viewer? What experience do you offer that converts a website visitor into a client?
Let's look at five ways that web design can be used to affect the human experience. We'll see how storytelling, emotion, and other factors influence the way human beings interact with a website. So, with the help of this article, you should have some ideas on how to engage your user on a real level. And if you want your website's design to improve the human experience, work with us, the Penji team. We have outstanding designers that could revamp your website at the fastest possible time, for a fraction of the cost.
Don't Just Think About the User Interface – Focus on the User Experience
While UX and UI work together to deliver your website, they are two separate facets of your total presentation. The user interface just refers to the front end of the website (or content) that your viewer will be interacting with. UI is the construction and implementation of the visual, digital and practical elements that deliver your company's message.

User experience design is a process that focuses on improved usability, convenience and enjoyment to deliver a great customer experience. When you focus on a website's UX, you're making a conscious effort to put the human experience at the forefront of your web design.

One way to think about it is that your user's experience is delivered by the UI. And your user interface should be designed as a UX that makes your customer's life better, easier or both.
Identify Your Audience and Speak Directly to Them
If you target your website at a specific audience, your message is more likely to reach the people it's meant for. By taking a shotgun approach and trying to market your company to "everyone," you're less likely to connect with the right business.
Who is your ideal customer? Are they male, female or an equal portion of both? What's their median age? How much money does your best customer make in a year? How much are they spending on your products? You may know some of these things if you've already done any kind of customer acquisition for your business. Figure out your target demographic and learn everything about them.
Once you've narrowed down your audience, you want to design a website that speaks to them. An older audience may benefit from large font paired with a message of safety and quality. So, if you're marketing to millennials, you'll want supplementary media (videos, photos, etc) and social integration.
Brevity is Best
Don't need a million pages to get your message across.
Most websites only need a few pages. Here are the ones we recommend that you include on your website.
Home:

The main landing page with a static navigation bar.

Contact:

Phone number, email address, business location and hours of operation. It's a great idea to have this on your navigation bar, so it shows up on every page.

About Us:

Your business story. Why did you start your company? Why should your visitors become your customers?

Shop:

Your e-commerce platform (if applicable)

Social:

Links to all your social media channels.

Blog:

An optional feature to your website. Use your blog to publish product news and start a dialogue with your customers.
Keep Interactions Clear and Simple

You want the person visiting your website to interact with certain parts of the site. These interactive elements need to clearly stand out and be easy to use.

When selling online, your product should be available with the click of a button. So, let the user convert the moment they decide to. Sites that do a lot of e-commerce can benefit from shopping carts that save a user's past orders and preferences.

If you're going to use any contact forms, keep them straightforward. There shouldn't be any guess work involved for the user. So, make it easy for them to share information with you.

All your clickables need to stand out from the rest of your content. Use your web design to direct your user's interactions where you want them.
Incorporate Social Media
Seventy-one percent of customers that have a positive social media interaction with a business are likely to personally recommend that business. Enhance your company's reputation by embracing social media.
Add user reviews and ratings to humanize the quality of your work.
Respond to the feedback you get from your customers, both positive and negative, to show them you are listening.

When you market your business across several social media channels, you can create a sense of community for your customers. Incorporating social proof into your web design can help humanize your company to your site's visitors.
Use Penji to Design Your Website for the Human Experience
You might probably think that there's no need to hire professionals if you want to have your own website or revise your existing one. After all, there are a lot of platforms with hundreds of templates to choose from. But the question is, with thousands – even millions – of websites online, how can you stand out with templates? Well, you won't! It has to be customized and ideal for your business, and most especially for your market.
And that is why we recommend getting design experts from Penji. We have the best design plans that allow you to enjoy unlimited graphic designs for a fixed fee every month. Let's walk you through our app.
Before you can have access to our platform, you need to sign up for one of our design plans. Choose the best one that could address your business needs. We recommend getting the higher tiered plans to enjoy website design offers.
Request Web Design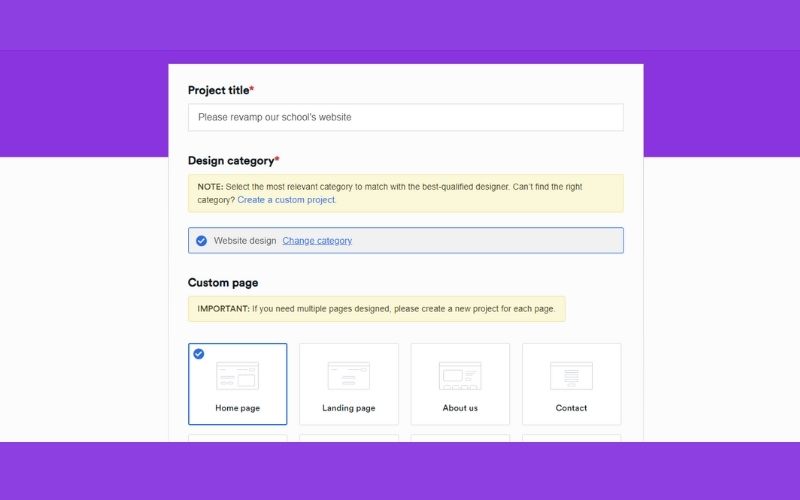 Requesting web design is as easy as 123. Once you reach the dashboard, you will notice a New Project button located at the top right corner of your screen. Simply click that, and you will be directed to a new page.
This new page will ask you questions about your website design request. Don't worry if this is your first time to do so. Our platform is easy to understand and that all our clients will have a seamless experience. Thus, we provide questions, templates, and even a checklist to make it easier for you to provide information. Make it as detailed as possible. This will help our designer start the project without a lot of questions.
Once you submitted your request, a new thread will open. This thread is where you and your designer can communicate and where you can get your designs.
Wait for the Initial Output and Send Back for Revision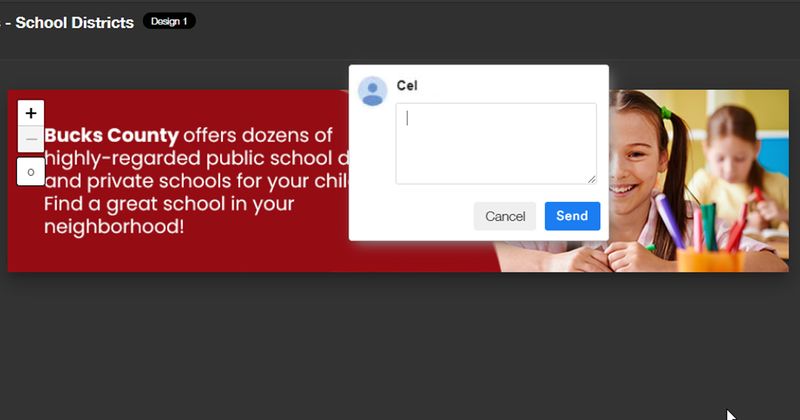 We suggest checking your account regularly to see updates and progress reports. Likewise, you will receive notifications in your email.
Upon receiving the first draft, you should take a closer look if it is according to your design request. If you notice discrepancies and specific areas to improve, click those parts, and a type box will appear. Type your feedback directly so that the designer can work on it right away.
This simple but ingenious process allows the designer to pinpoint which specific areas they need to work on. Thus, making the entire transaction faster and more efficient.
We always want you to be fully satisfied. That means you can ask our designers to revise the output until you are happy.
In rare cases that the designer isn't able to meet your requirements, you may request a replacement.
Download and Run Your Website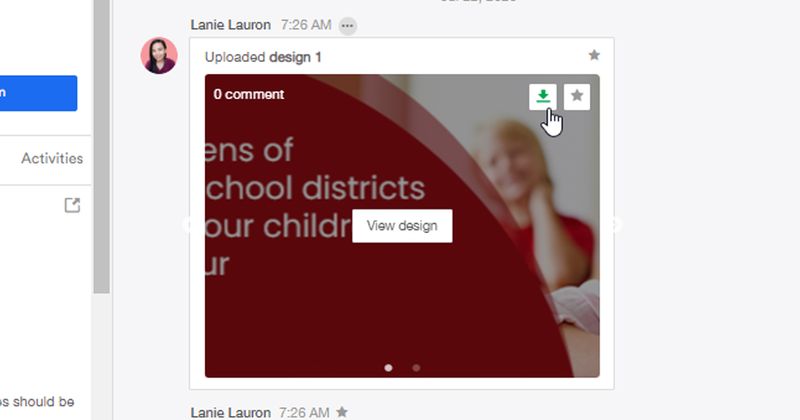 And now that you are 100% satisfied with the output, you can get the source files directly from your project thread.
The beauty of using Penji is that, once again, everything is in one place. Plus, you can download the files whenever you want. No need to send a separate message or email to your designer every time they send a design, a download icon is readily available.
If you want to spare yourself from the tedious task of designing your website, or need an expert who will not cause your business to go bankrupt, Penji is here to help. We have the most affordable design projects perfect for small businesses and startups. Check out our website and sign up now. With our services, you can get the best unlimited graphic designs for an affordable fee every month.