SnipSnap makes your coupon collection process painless. All you have to do is take a photograph of the coupon.
About SnipSnap:
SnipSnap is an app with the biggest collection of coupons straight from your smartphone. It's highly accessible and maintained by over 6 million users, with thousands of coupons uploaded daily. Users can snap, scan, and store all their coupons and SnipSnap will save them in a matter of minutes.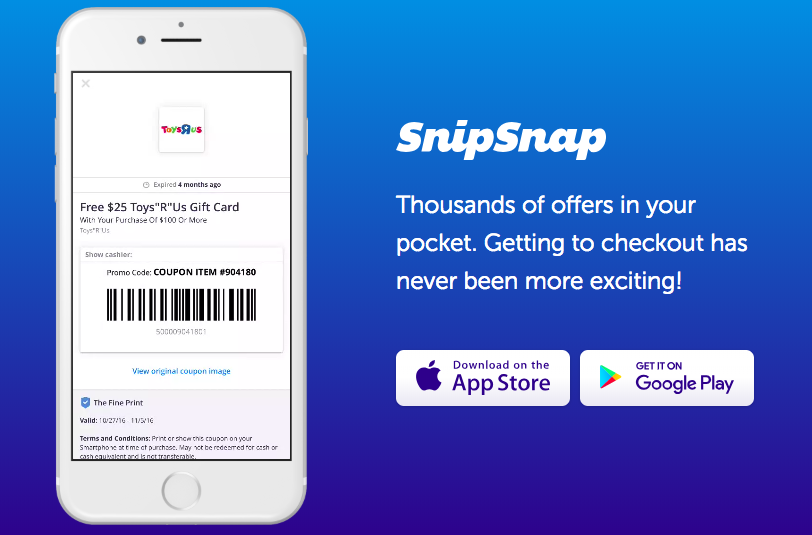 SnipSnap makes your coupon collection process painless. All you have to do is take a photograph of the coupon. Then, the app works its magic and recognizes the text, barcode, and images on the coupon to allow it to be indexed, saved, and redeemed on your phone.
They also have users who are not coupon clippers. These users use the app as a search tool. The discover feature allows you to view all the coupons that are currently available and they can be used right away. With all print and digital coupons in one place, the checkout process is now easier and more efficient.
Challenge – Delegation And Time Management:
Christiana is the Director of Operations at SnipSnap. She juggles many different jobs throughout the day and has little time for maintaining the design side of the app. Though Christiana has a team that can help with the rapid growth of SnipSnap, resources within the company needed to be allocated in other fields.
As the company grew, each team member needed to optimize their time. For Christiana, she needed to not only maintain the image of SnipSnap, but also meet her goals and deadlines for her other tasks. With her daily workload already at capacity, she now needed to add graphic design on top of everything.
Christiana tried learning Photoshop and doing it herself, but it was proving to be inefficient. It took too long and deadlines proved difficult to meet. Christiana was struggling. With over 6 million users, the designs needed to look professional and up to standard, which she could not achieve alone. That's when she joined Penji.
Solution:
Christiana needed a help in order to complete everything on her plate. With the introduction of Penji to her workflow, we were able to provide the extra support needed so she doesn't have to worry about graphic design for SnipSnap.
We design daily coupons for the app. Every featured coupon needs to have an image to encourage users to click. They work with big companies like Men's Warehouse, Best Buy, Calvin Klein, Buy Buy Baby, and more.
Christiana focused on submitting custom banner ad requests to Penji, which require specific specifications in order to be used in the app. All she had to do was submit the details for the Her requests were completed every time and we delivered a custom design for SnipSnap almost daily.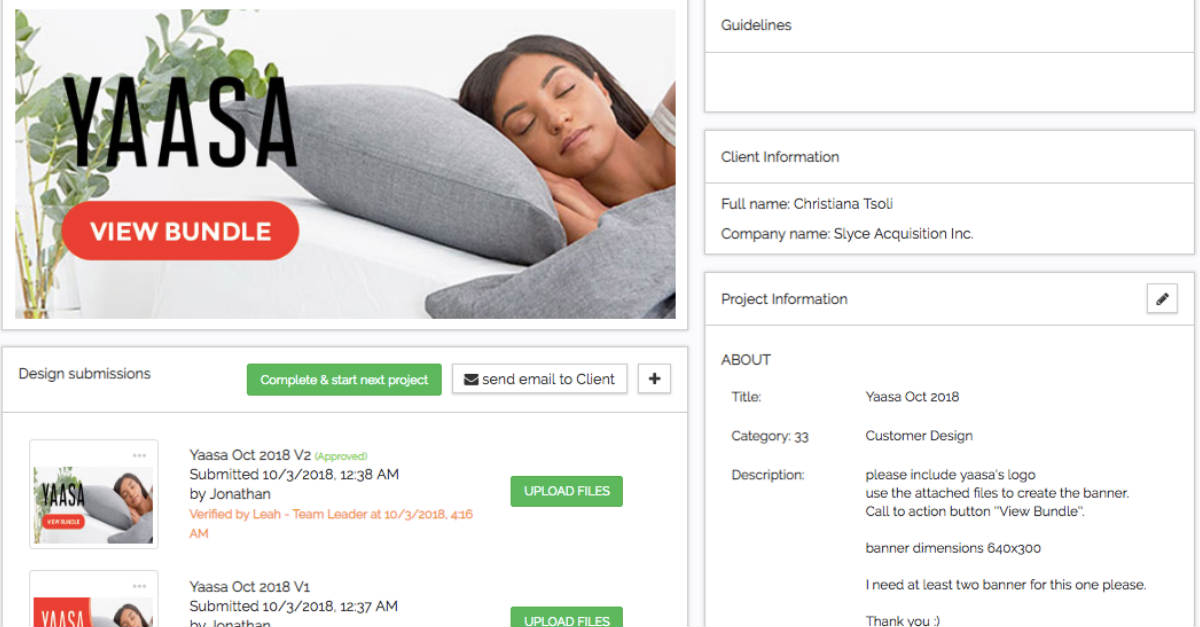 All Christiana had to do to get the designs she needed was give a short description of what the banners should look like. Her request looked something like this:
Please include [company]'s logo

Use the attached files to create the banner (these were promo pictures)

Call to action button should say "View Bundle"

Banner dimensions 640×300

Need at least two banners for this
With the information provided, Penji was able to design everything that Christiana needed. And because she was so active on the platform, she was able to receive drafts almost every day. Her deadlines were met and SnipSnap has never looked better!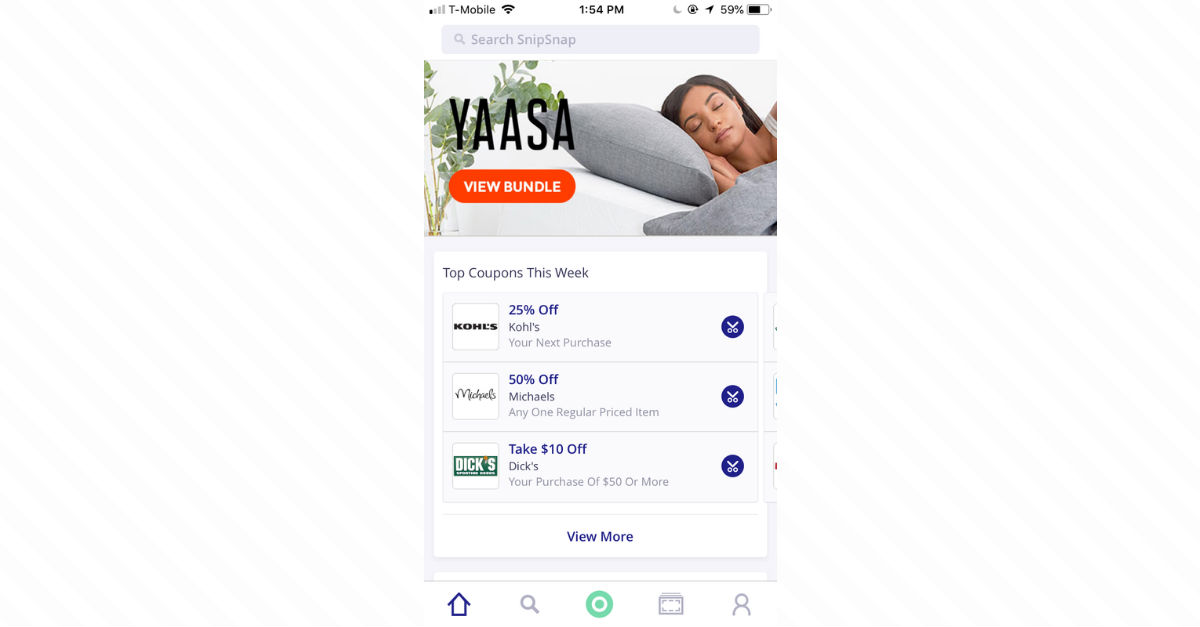 Results
SnipSnap is still in a startup phase and Christiana's job can get stressful at times. By delegating all her design tasks to Penji, she was able to maintain and explore new ways to improve branding for Snipsnap.
"Penji saved the day" – Christiana, Director of Operations at SnipSnap
Even though we do banner ads for SnipSnap, sometimes Christiana will request things in the queue to play with. For example, if we are ahead of schedule, she would try a new design or campaign idea. By using Penji, Christiana has enough time to not only complete her existing tasks, but also expand and grow the SnipSnap marketing strategy.
Since using Penji, Christiana was able to streamline her process and manage her time to work on other tasks besides graphic design. She created a great workflow on Penji, communicating her design requests clearly, resulting in a high volume of completed designs for SnipSnap.