Red Queen makes it easy to create tools designed for video game players. Gamers can then purchase Runes from the Marketplace to enhance their gaming experience.
About Red Queen

Red Queen is a gaming startup based out of Philly. Their website provides tools for gamers to get better at video games such as damage calculators and deck builders. As a marketplace, they provide resources for everything you need for some of the most popular games right now like Pokemon Go and Battle Hordes.
However, they're more than just a place to host products and tools. By partnering with game developers, Red Queen can provide real-time data to gamers interested in making more tools. It increases consumer engagement and improves core gameplay as consumers help make secondary systems such as communication methods or leaderboards.
Challenge – Advertising Variations
Alexander Gilbert is the CEO and founder of Red Queen. When he founded Red Queen in June 2015, there was one thing he knew he needed: graphic design. It was one of the factors Gilbert and his team prioritized. They know people are quick to judge if their designs were poor, especially in the video game industry. So when it came time to advertise on Google, they came across an interesting design problem.
For any business, promoting on Google is a must. Many of Google's ads are different sizes, and in order for Red Queen to advertise online, they had to create one for each specification. In total, they needed 20 different dimensions to take full advantage of Google Ads. Not only was his team unsure of the best way to organize their ads, but they also wanted the designs to shine when future visitors saw the ads.
Solution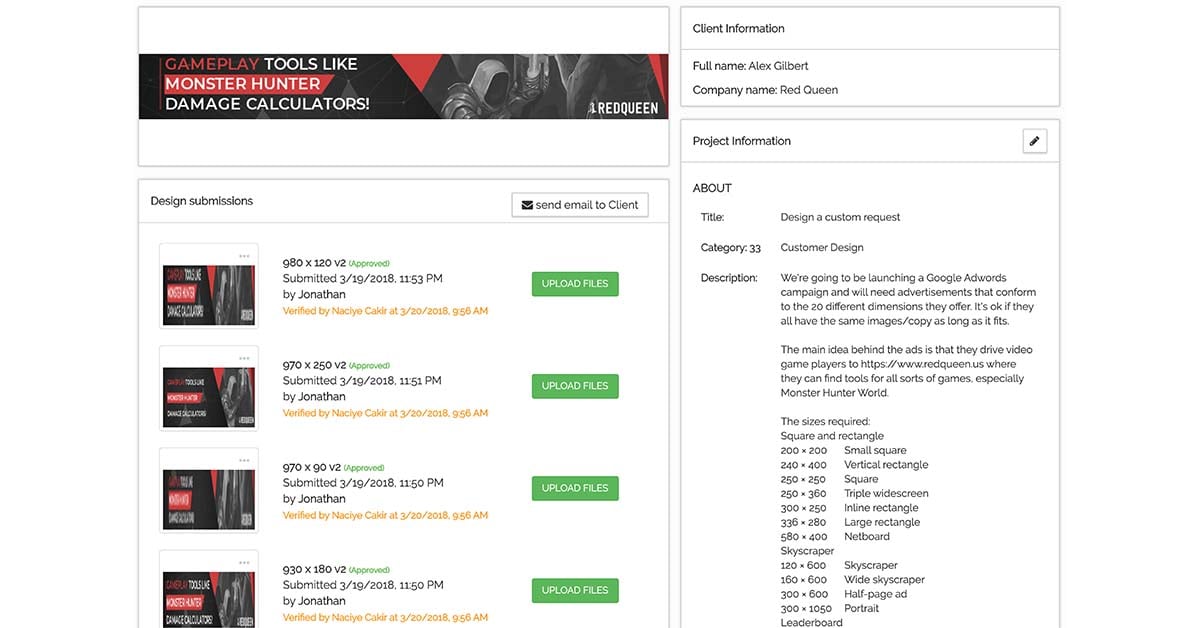 At first, Gilbert wasn't sure what to do. He was overwhelmed. As a Penji customer, he submitted the request, unsure if we would be able to handle all the designs he needed. Many of his ads were variations of each other, meaning our team had to find the best way to make the same designs effective in a variety of sizes.
At Penji, we take batch requests when many of your designs follow similar specifications. It's important our designers know exactly what you want of each design, so we can meet your expectations. Gilbert was detailed oriented as well with his request, adding key details such as:
Dimensions for every single ad

Word-for-word copy

A short description of what Red Queen does
With all these details, our designers got to work. Two days later, he received the first Red Queen ad drafts. Within the week, he had final drafts ready to advertise on Google.
Results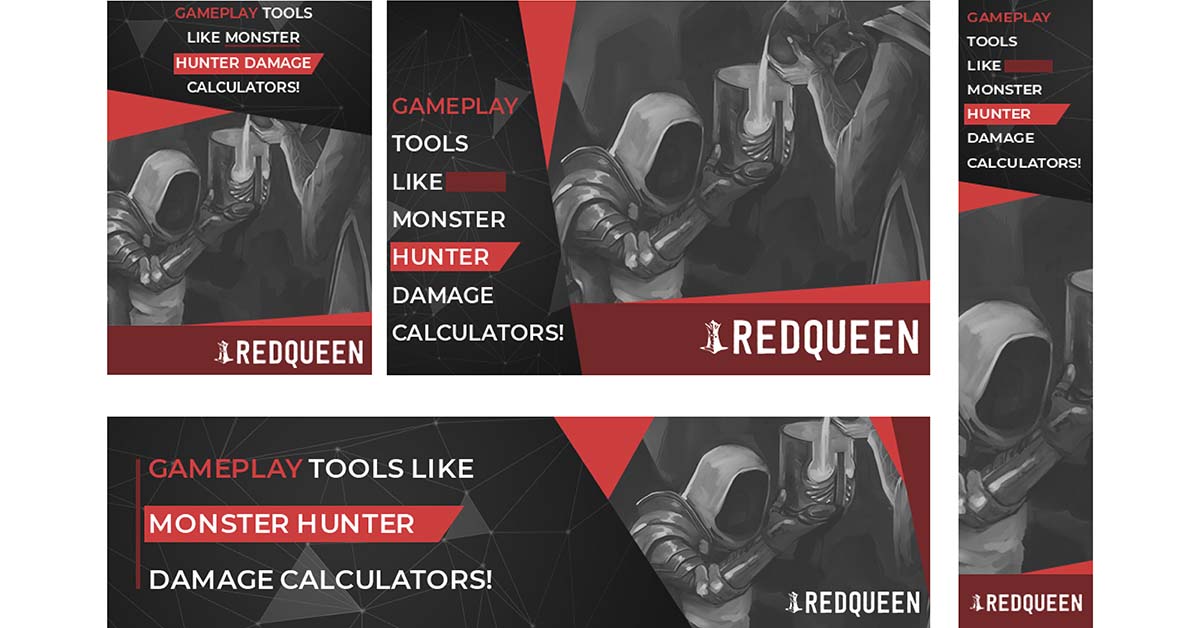 "Penji has definitely been helpful. All the people who work for Penji are really delightful to work with. They're very communicative. They set expectations, which I personally appreciate. I always know that I'm gonna get what they tell me."
– Alexander Gilbert, CEO of Red Queen.
After receiving their ads, Red Queen continues to Penji for all of their design needs. From pitch decks to explain their business to custom social media posts, the company makes sure they're using Penji to its full potential. They're pushing what it means to be a video game-based startup, unlike anything else in the industry. In the past few months, they teamed up with Guru to hold workshops related to technology.
Interested in learning how Penji can help you with designs to gain impressions and conversions? Schedule a demo with one of our team members today.