There are over 1200 advertising and marketing agencies in NYC to choose from. As a result, the state is arguably one of the most creative cities in the world. Furthermore, New York is also the business capital of the United States. In order to be successful in New York, you must be able to compete creatively in marketing.
Perhaps you need help with marketing or you are interested in learning about your competitors. So, we've compiled a list of the top 25 marketing agencies in NYC to help you out.

Blue Fountain Media has 200 employees and has been around since 2003. Above all, in a large city such as NYC, the agency is ranked highly on many Marketing Agency lists.
So, Blue Fountain Media is experienced in delivering results in different industries such as SAAS, pharmaceutical, logistics, and financial. The company effectively identifies problems, strategizes, and creates an effective solution for their clients.
Mission: To bring in new opportunities and changes by using data to improve their client's company's performance for its consumers.
Clients: NYU, Sony, Microsoft, Allstate, FedEx, and etc.
Highlighted Services:
Website Development
Website Design
Digital Marketing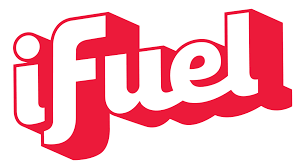 iFuel Interactive is a 360 degrees advertising and web development agency in NYC. The company is dedicated to delivering results for your company and wants to do it better than everyone else. As a result, the company takes the time to understand trends and sets trends in marketing itself.
The agency's motto is "its not creative unless it sells". In its work for Voss, the company made effective use of influencers. Consequently, iFuel Interactive was able to appeal to the Voss' audience to achieve the results the company desired. Not only did they choose someone who is loyal to the brand but someone personable and relatable. See more of the work they did with Voss here.
Mission: To identify and communicate your brand story whether on paper or web and create the tools your sales team needs
Clients: VOSS, Unilever, ROYCE, Amazon, Loews, and etc.
Highlighted Services:
Development
Ecommerce
Media
Experiential (VR, AR, Tradeshows)
Attention Global is a boutique agency or a creative agency with a selective client list. Although not much work is showcased on its website, the agency has succeeded in capturing both our attention and its audiences.
For example, Attention Global's work for Moet & Chandon was able to combine culture and immersive experiences to succeed in targeting the company's audience. Attention Global understood that Millenials aren't searching for a luxury product but instead luxury experiences. Therefore, the agency took the products and made Moet into the most talked-about champagne on social media platforms and by influencers.
Mission: to craft content to fit the platforms your consumer is on
Clients: Moet & Chandon, Aspen Dental
Highlighted Services
From Strawberry Frog's name, it's evident that the agency is a leader of innovation. After all, how many agencies can say that it created its own form of marketing? Therefore, Strawberry Frog is the first movement marketing company in NYC.
Movement marketing taps into existing cultural movements that align with their shared values, passions, and goals. In conclusion, what is the powerful thing about movement marketing? When done right and in the long term it might just have the power to change the world itself.
Mission: to create marketing strategies with passion, intelligence, and personal commitment
Clients: Google, Coca-Cola, Reebok, and etc.
Highlighted Services:
Movement inside – Redefines a company's culture for them
Movement outside – Moves people and products through passion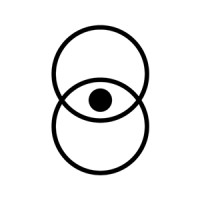 The Future Forward has a clear idea of its strengths and rolls with it. So, it makes sense that they were ranked as one of the Top 10 Creative Agencies in NYC. The Future Forward has a modern, minimalistic, and clean look in the work that it produces for its clients.
In addition, the agency uses a combination of strategy, design and new technology to take your company in a positive direction. As a result, this agency is a manifestation of what a creative agency in NYC should look like.
Mission: to illuminate the way forward for brands and make their future into a reality
Clients: Puma, Voorhees, The New Work Project, and etc.
Highlighted Services:
Brand Identity Design
Web Design
Print
Collateral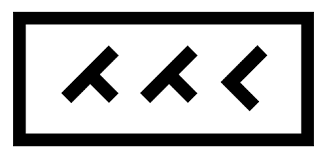 Taktical claims to be the best digital marketing agency which is a big title to live up to. The secret to its success thus far? The agency has a firm understanding of itself, its brand and has a transparent culture.
Rather than aiming to be the best at everything, Taktical has mastered a specific result for a specific customer. As a result, they succeeded in maximizing ROI for e-commerce and lead generation verticals. However, this doesn't mean that Taktical that the agency can't perform in other areas.
Clients: Artsy, TagPop, Matador App
Highlighted Services:
Social Media Ads
Amazon Marketing
Organic Search
Email Marketing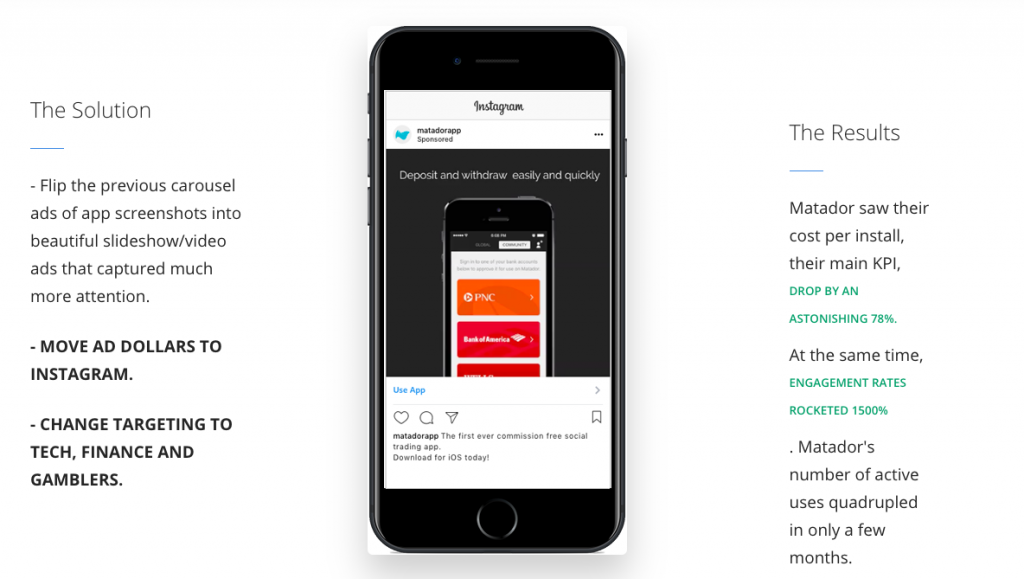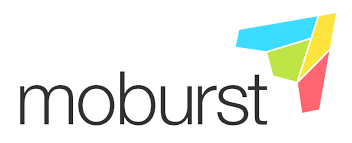 Moburst is a marketing agency that focuses on mobile app optimization. Altogether, the company has worked with Fortune 1000 brands to leaders in mobile gaming. You may or may not have heard ads for the app, "Calm". Before Moburst came around, Calm was having trouble with its Health and Fitness category ranking in the Apple App Store.
Mission: To help brands and startups grow their mobile business
Clients: Galaxy Apps, Google Chrome, Youtube, Uber, and etc.
Moburst's Deliverables:
Bringing Calm to the top 10 in the Health and Fitness category
Amount of keywords ranked in Top 15 rose by 684%
Increase of organic installs by 36% within 6 months
Cumulative traffic grew by a respective 521%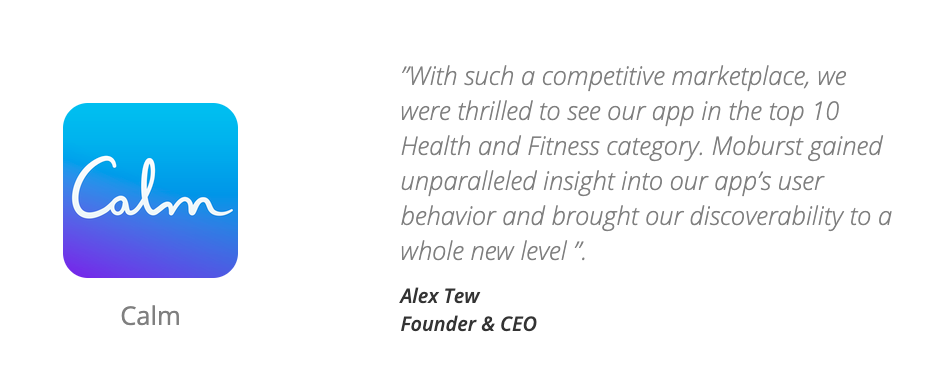 Through Digitas' work, the agency has demonstrated that it excels at content marketing globally and locally. As a result, Digitas was named a Leader in Gartner's 2019 Magic Quadrant for Global Marketing Agencies.
They have a firm understanding of how people think and feel. So, Digitas utilizes this understanding to create one-of-a-kind campaigns for its clients that move audiences in the way they desire.
Our favorite? Digitas' #ILOVEYOUHATER campaign for Sprite. By combining data, Digitas appealed to Sprite's primary consumer: teens. Therefore, Digitas created a campaign that launched an attack on a prevalent teen problem, bullying. The result was an inspirational and moving campaign for Sprint that aligned itself with the interests of teens worldwide. This brought awareness to a big issue among teens.
Mission: to guide brands to better connections – across consumers, channels, and partners
Client: Sprite, Dunkin Donuts, Ebay, Taco Bell, and etc.
The Barker NYC is a data-driven creative company recommended for companies with an aggressive growth objective. Because of this, the agency has helped companies in slumps reinvent themselves and back on track.
In addition, many of the work the agency has done is for causes. The Barker NYC prides itself on its ability to act as an extension of its clients' company.
Mission: to help clients with launches, turnarounds, and innovation
Clients: Holy Name Medical Hospital, LUMIFY, Humanising IBS-D, Slimfast, and etc.
Highlighted Services:
Full-service Advertising
Media
Social Content Agency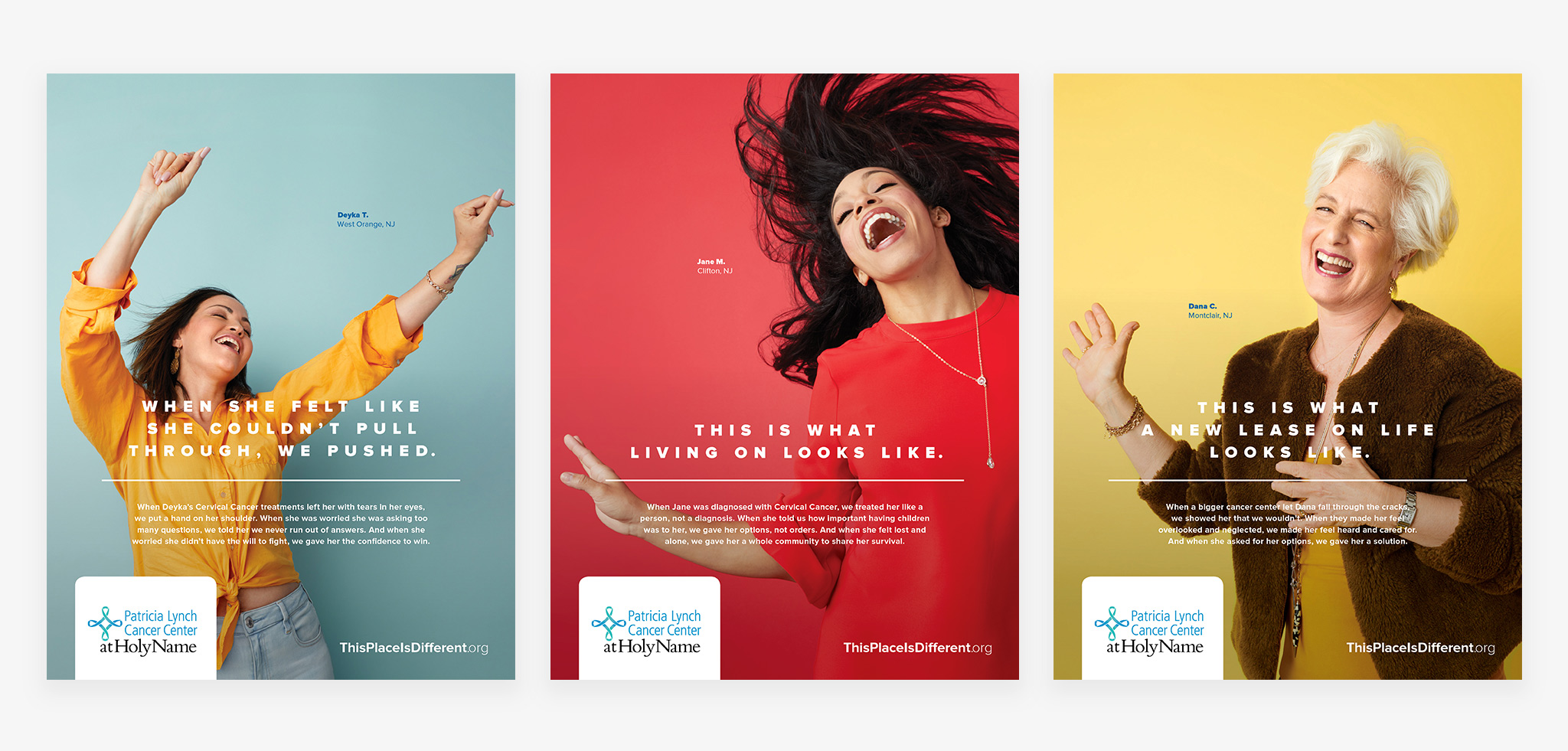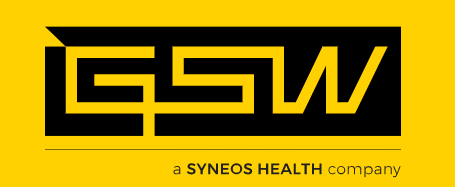 GSW does marketing for a specific industry: syneos health or biopharmaceutical. The company shifts attention to health issues around the world. Also, they find creative solutions to frame medical information. As a result, GSW is able to simplify complicated knowledge in ways that the public can understand.
The biopharmaceutical solutions have made a difference in improving people's lives. Moreover, GSW was awarded for 2019 Manny Awards as the Most Creative Agency. This is just one of many other awards for the work they have performed.
Mission: Embrace human imperfection, simplify complex information, and understand the insights that motivate behavior
Clients: St. Elizabeth Healthcare, NYC Botanics, Adamas, and etc.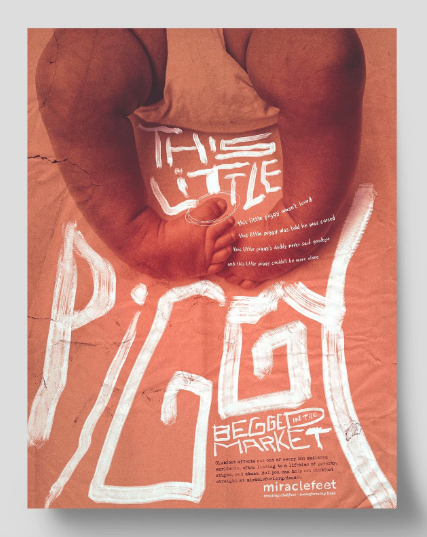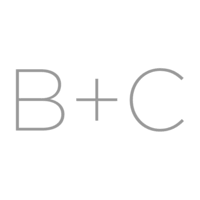 Boucher + Co has confidence in their work and extraordinary talent to help you reach your marketing goals. That is to say, the agency has a variety of solutions available from web development to social media marketing.
However, one solution that Boucher + Co provides that was uncommon to see was local listing management. This extensive service keeps track of all the listings for your business. This means keeping your company on top of any leads that you may have missed previously. In addition, they also manage bad reviews, updates that need to be made, and more.
Clients: InVite, Beautopia Hair, TradeZero
Highlighted Services –
E-commerce solutions
SEO + SEM
Local Listings Management


Eventige Media Group considers itself an extension of your own company. Because of this, they are willing to take the load off your shoulders by doing marketing for you. Experienced in traditional and digital marketing, Eventige Media Group prides itself in taking on business challenges. Eventige does more than marketing, however, the agency also involves itself in the community with Habitats for Humanity.
Clients: Suzanne Andrew Marc, Logic, DNA Footwear
Highlighted Services –
Managed Media Buying
Packaging Design
Marketing Strategy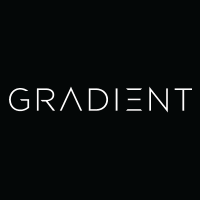 Gradient has tasked itself with the job of helping your company rise above "the white noise of modern life". The specialist creative agency makes this possible by stirring consumer's feelings to create an impact. As a result, the agency brings life into its clients' products and services. In conclusion, Gradient has helped companies market to consumers, VIPs, and in trade shows in beautiful ways.
Mission: dedication to "whole brain integration"
Clients: House of Suntory, YSL Beauty, TikTok
Highlighted Services:
Launch Event Playbooks
Trade RoadShow
Consumer Event
Pop-Ups

How many agencies are willing to learn your business from the bottom up? Not many. However, The Outcast Agency is willing to do it. The Outcast Agency is a general branding marketing agency. First, the agency starts by understanding your company and then formulates a strategy to achieve your business goals.
Mission: To go outside the ordinary
Clients: Billie Eilish x Adobe, Amazon Kindle, HBO
Highlighted Services –
Iconography + Illustration
Animated Stories
Influencer Strategy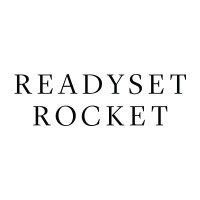 Ready, Set, Rocket understands that it's the little moments that make the most memorable experiences. Therefore, the agency takes each experience and turns it into a lasting impression for your brand. And, they even have the awards to prove it! Ready, Set, Rocket sets out to create a flawless experience by using more than creativity but by using quantitative data.
Clients: Carnegie Hall, Ann Taylor, Michael Kors
Highlighted Services:
Strategy
Analytics
Interactive Design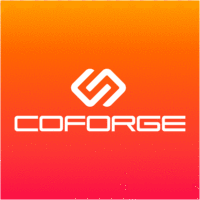 Coforge is a digital marketing agency that focuses on delivering results for your company. To do this, they manage this in four steps: attract, convert, close and delight. For 20 years, the agency has collaborated with leading brands to bring outstanding results. They've managed to accomplish this by using their high impact inbound marketing methodology coupled with Hubspot software.
Mission: Drive results for our clients,
Clients: Yale, AT&T Stanley Black & Decker, Revlon
Highlighted Services:
Inbound Marketing
Search Optimization
Website Design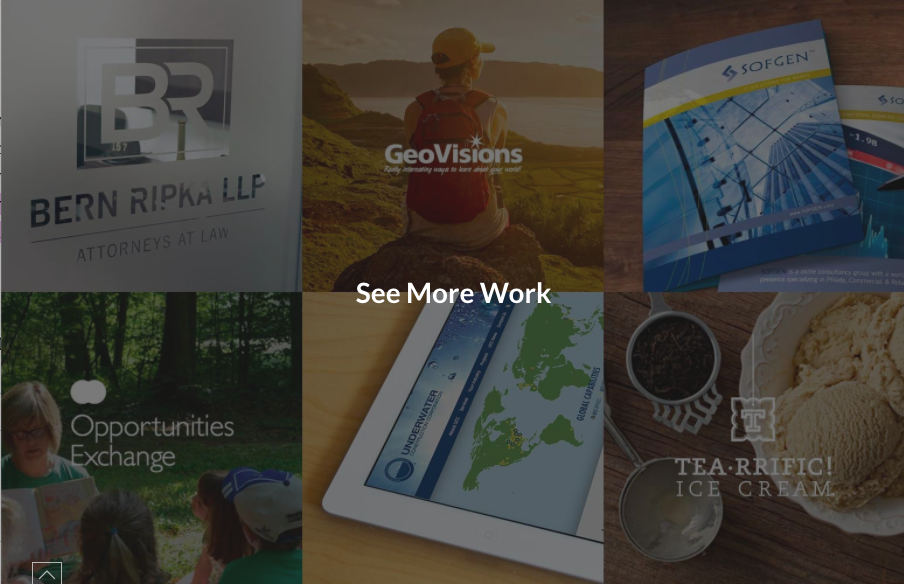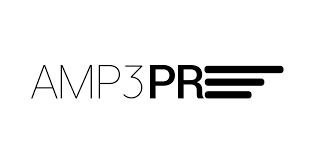 Amp3 PR is a boutique publicity agency that specializes in consumer lifestyle PR campaigns. The agency is experienced in creating campaigns in industries such as fashion, beauty, and entertainment. As a result, they have received awards for "Agency of the Year". In addition, they also won "Top 10 Fashion & Beauty PR firms in the US" for the work they accomplished.
Clients: NYFW, Fossil Group, Warner Bros
Highlighted Services:
Public Relations
Media Relations
Event Management
Runway Production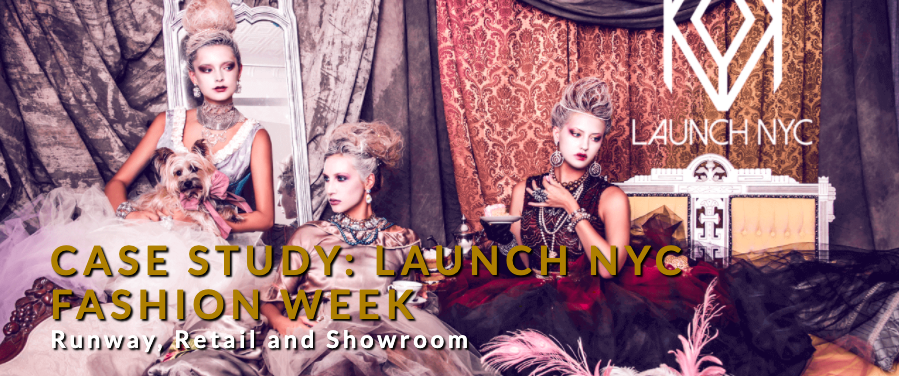 Hunter Agency started off as a traditional consumer PR, however, it has evolved to offer an integrated marketing communication service. The employees and founder believe that everything has to be earned and dedicates themselves to doing so. This is exactly what they'll do. Hunter earns results for your company by providing flexible solutions to business problems.
Mission: Earn it
Clients: Nascar, Baileys, Jonnie Walker, The Vitamin Shoppe
Highlighted Services:
Public Relations
Partnerships
Influencer Marketing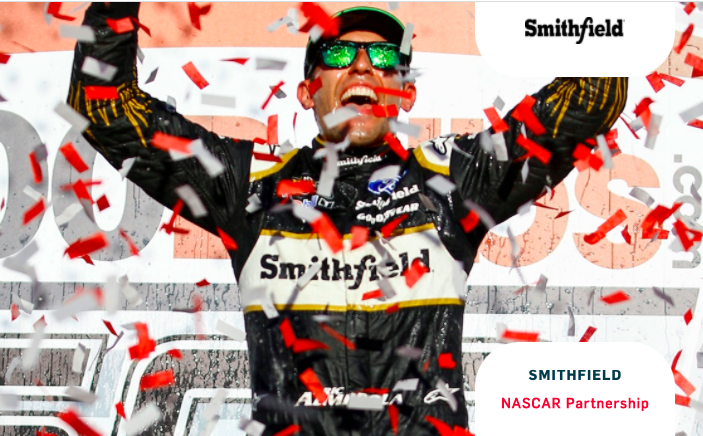 Vab Media understands the power of saying 'no'. So, this unique digital marketing agency is selective with who it accepts. They refuse to accept clients that are the wrong fit. Those who are accepted as clients, however, can expect results.
Vab Media prides itself on being able to provide an average of 30% improvement in leads for clients. In addition, VAB Media has given effective recommendations that have increased client revenue. They've also resulted in positive returns on investment from digital marketing and eCommerce strategies.
Clients: Allterra Solar, Aculyst, Protech 8
Highlighted Services:
Web design
SEO
Content Marketing
Social Media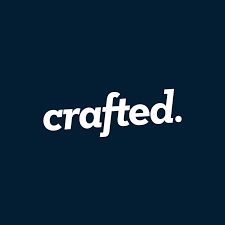 CraftedNY is a digital creative agency that puts the brand first above all. Firstly, they begin with the brand and thoroughly understanding it, the agency can create tailored solutions for it.
Mission: make digital beautiful
Clients: NBA League Pass, New York Times, NY International Auto Show
Highlighted Services:
Digital Marketing
Website Development
Content Management Systems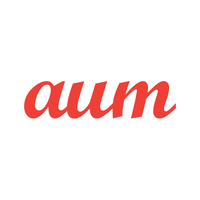 AumCore is a digital marketing agency that works with companies to reach a common goal. Also, this agency makes big promises to deliver quality, efficiency, and fast results within their budget. As an agency, they have managed to achieve this by using gathered best practices from across the globe. Working with this agency gives you access to Aumcore and its technology sister-company Omnie Solutions.
Clients: McIntosh, Unilever, Comodo Cybersecurity
Highlighted Services: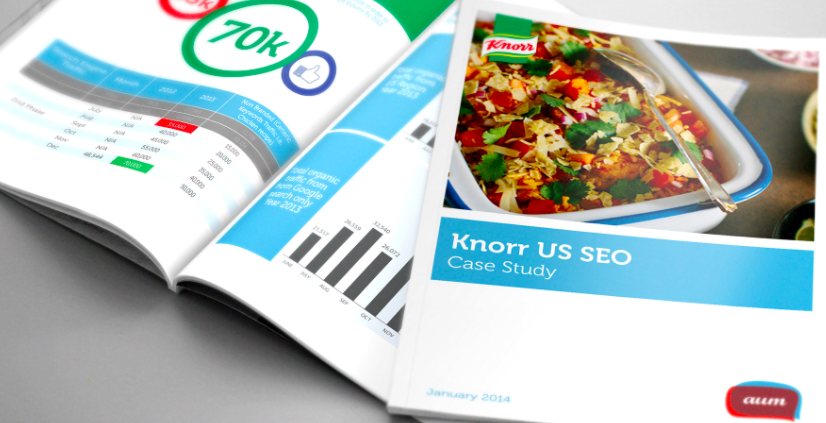 Fenton is more than a marketing agency. As strategists, Fenton focuses on doing good for more than a company but for the world. Therefore, they partner exclusively with clients who share their vision for a just and sustainable world. The agency has a long history of up to 35 years of supporting social change movements.
Through its goal-focused approach, the agency has managed to create social change campaigns that have moved crowds. In addition, Fenton's causes range from environment and sustainability to corporate social action.
Mission: bring social change
Clients: PWC, The Body Shop, W.K. Kellogg Foundation
Highlighted Services:
Thought leadership
Campaign Planning and Implementation
Media Relations
Zeno takes a progressive approach to both its work as well as itself. The company rejects labels because it doesn't feel as though it can be defined. Instead, it focuses on its values: fearless, collaborative, human, committed, and true to its word. Zeno then takes these values and commits to translating them into world-class results.
Clients: ASICS, Lenovo, Salesforce, Coca-Cola
Highlighted Services:
Crisis Communications + Issues Management
Sports + Entertainment Consulting
Purpose + Impact Strategy
Earned + Paid Media
Gourmet Marketing provides all the services that a normal marketing agency would. However, there's one big difference between this agency and others. This agency provides marketing services for only hospitality businesses. As a result, Gourmet Marketing brings expert knowledge of restaurants, hotels, and all things hospitality.
Clients: The Halal Guys, Tourism Authority of Thailand, Marmara Park Avenue
Highlighted Services:
Branding
Search Marketing
Public Relations
Making a profit for a client is only scratching the surface for COYNE PR. So, by helping to keep the company profitable, it's keeping the factory alive and middle-class families thriving. Above all, the agency understands the responsibility it holds and works towards its goals with a passion.
Mission: Not to be the best agency, but the best one to work for.
Clients: Disney Parks, Timberland, IMAX
Highlighted Services:
Public Relations
Social Media
Digital
Advertising