It's out with the old and in with the new when you ring in the New Year. Although New Year's resolutions are associated with individuals, businesses should also have one as the new year starts. This means leveling up marketing or advertising campaigns or setting attainable and actionable goals to execute within the year. And if you haven't determined the best or ideal New Year's resolution for your business, let us guide you in making the right ones for the new year.
Plus, why not consider subscribing to Penji as part of your New Year's Resolutions. After all, you deserve well-designed graphics in the coming year. Let Penji fulfill that for you.
Plus, I'm sure you don't want to pass up this opportunity to get freebies too. As part of your New Year's resolutions, download these FREE character illustrations, email headers, social media graphics, and more! Download your free graphics here and publish or post graphics that your customers or subscribers will enjoy seeing!
New Year's Resolutions for Your Business
If you want to set and achieve the best New Year's resolution for your business, you have to know how to set clear goals. It's not enough to want something – you need to define the specifics of your company's success.
A clear and definitive game plan will get your company resolutions from wishful thinking to realized results. Set S.M.A.R.T. goals that you can obtain:
Specific: Be as detailed as possible when defining a 2021 New Year's resolution for your business. If your resolution is to make more profit, how much would you consider a success? Come up with a percentage or a solid figure. The clearer you can define the specifics of your resolution, the better chance you can achieve it.
Measurable: It's not enough to say "I want to get more customers." It's better to know your current user base and decide the actual number you intend to grow your business. You want to give yourself standards that your New Year's resolution can adhere to.
Attainable: Be ambitious, but realistic. If you only shipped 1,000 units last year, you can try to hit 3,000 this year – but to say you're going to fulfill over a million orders would be foolish. When you make a New Year's resolution for your business, know what you're capable of.
Relevant: Every New Year's resolution needs to generate a meaningful effect on your business. Goals should look toward two fronts: the short-term and the big picture. Ask yourself how these resolutions will make your day-to-day more efficient. Determine how these goals can benefit your company in the long run. If you're not forecasting relevant resolutions, it's time to rethink your game plan.
Time-Bound: Set milestones for your goals. A deadline forces you to carry out your plans. Hold yourself accountable for your goals so that your company's New Year's resolutions will become a reality.
What are the best New Year's Resolutions for my business?
We've put together a few of the top New Year's Resolutions for businesses in 2021. Check out the list to see how these ideas can be applied to your company.
Expand Your Digital Presence: How good is your e-commerce? Are you connecting with your customer on all social media platforms? Do you regularly publish content that can passively acquire new customers?
Delegate More Minutia: If you were unable to go to work tomorrow, would your business be able to function without you there? You don't want to be the individual point of failure for your company. How much of your daily activities could be handled by one of your employees? Train someone, or a team of people, to handle these responsibilities.
Adapt Consistently: Setting an agenda at the beginning of the year is great, but without follow-up, the agenda can easily veer off course. Make business planning an ongoing conversation. Be ready to adapt your plans to meet the reality of your business. Hold weekly meetings to evaluate your progress and ensure your company vision is on track.
How do I stick to my business New Year's Resolutions?
As we've said, it all starts with setting S.M.A.R.T. goals. Set yourself up for success. Create New Year's resolutions for your business that are clearly defined, actionable and finite.
Track your progress and the development of your resolutions. Don't just hope that your business goals will become a reality. Measure the success and account for the failures. Own your efforts and find ways to improve at every step.
Accountability is important, and it's more practical when you have the support of others. You're not the only person setting New Year's resolution for yourself or your business. Create a community where you help each other reach your goals and react to challenges. Grow alongside your friends and colleagues and have a successful 2021!
Use Penji for Your Business
For sure, you would want to grow your business this 2021. In that case, you need professional graphic designers that could help you with your visuals. That way, you can effectively promote your brand. We encourage you to use Penji as they have already proven their services to many business owners. Plus, using their platform is a breeze too. Let us show you how.
Request Design from the App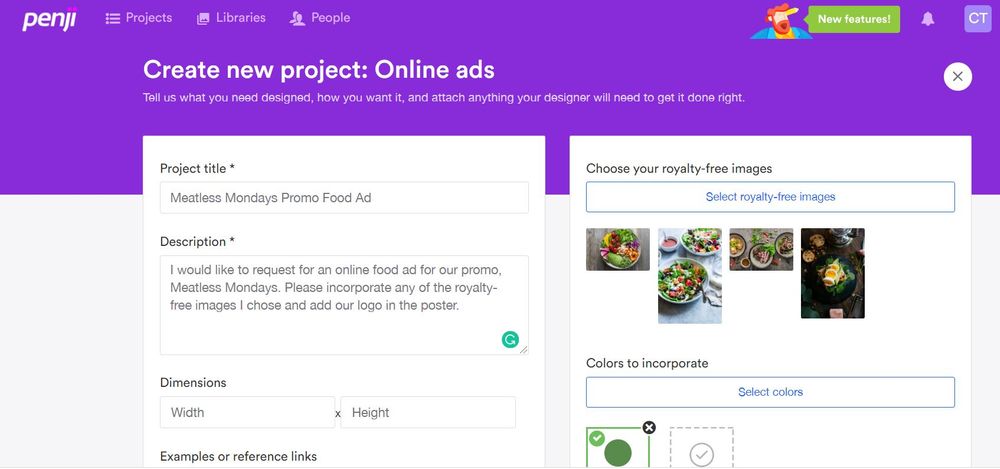 After signing up with Penji, you can now request for designs. Look for the New Project button and click that.
It will take you to a different page where you need to supply design specifications. Include the brand colors, icons to be added, and even links that could help the designers brainstorm.
Once done, you can submit the request and wait for the designer to reach out to you. If the information is sufficient enough, they will start doing your project.
Submit for Revision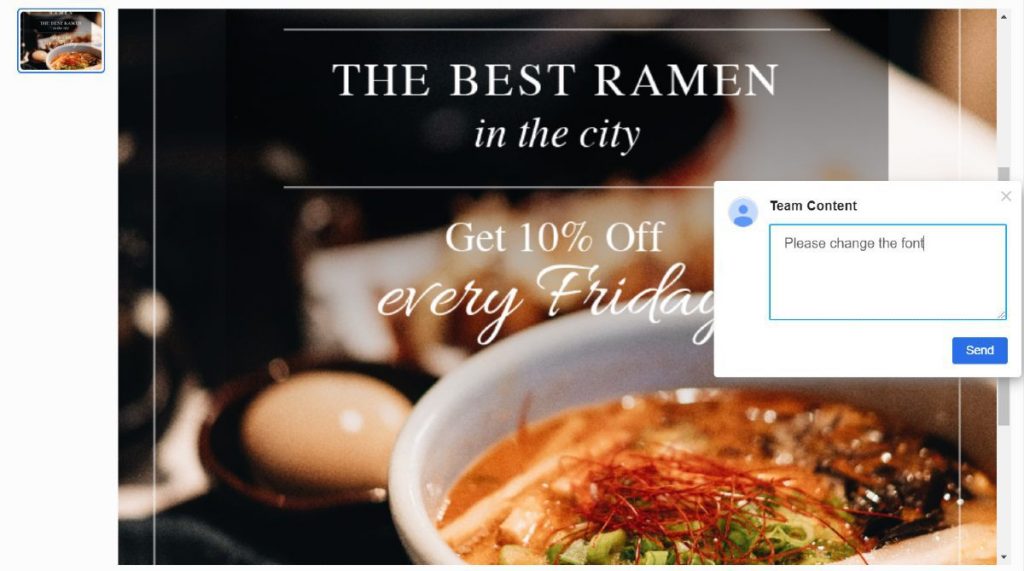 Expect to get the first draft within 24 to 48 hours.
You can enlarge the image and see if there are areas to be revised. If there are, click on these details and you will see a comment box. Type your feedback directly so that the designer will be able to correct it right away.
Download and Use the Visuals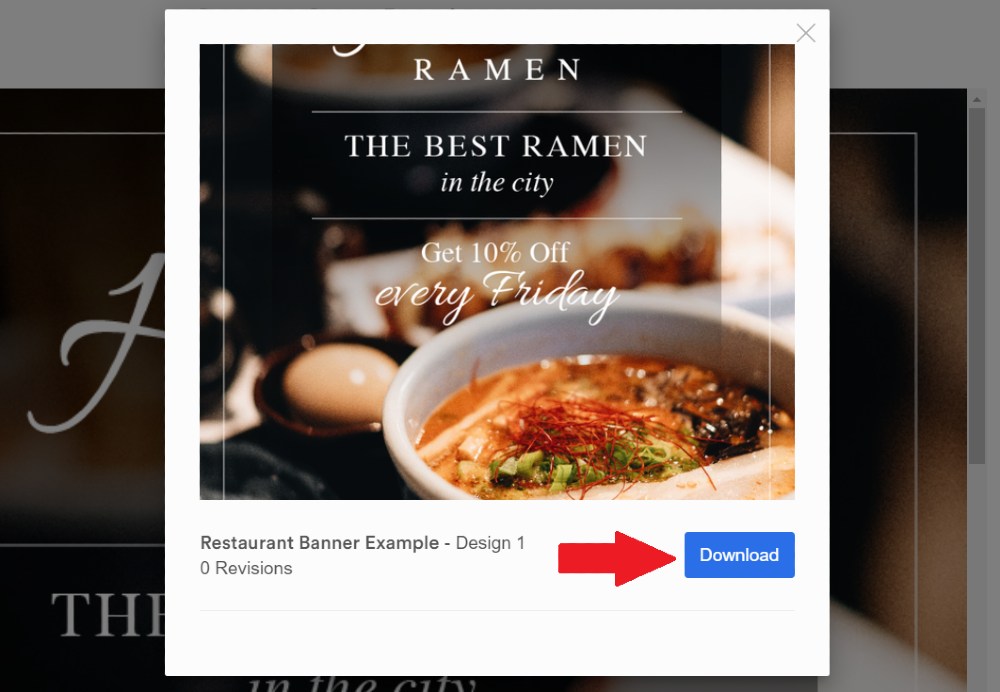 Happy with the output? You may now download the source files without the need to email the designer. These are always readily available to you.
It's easy and fast!
No wonder a lot of people enjoy the design plans offered by Penji. You might want to check it out too and get unlimited graphic designs for your business.