About Mums and Mutts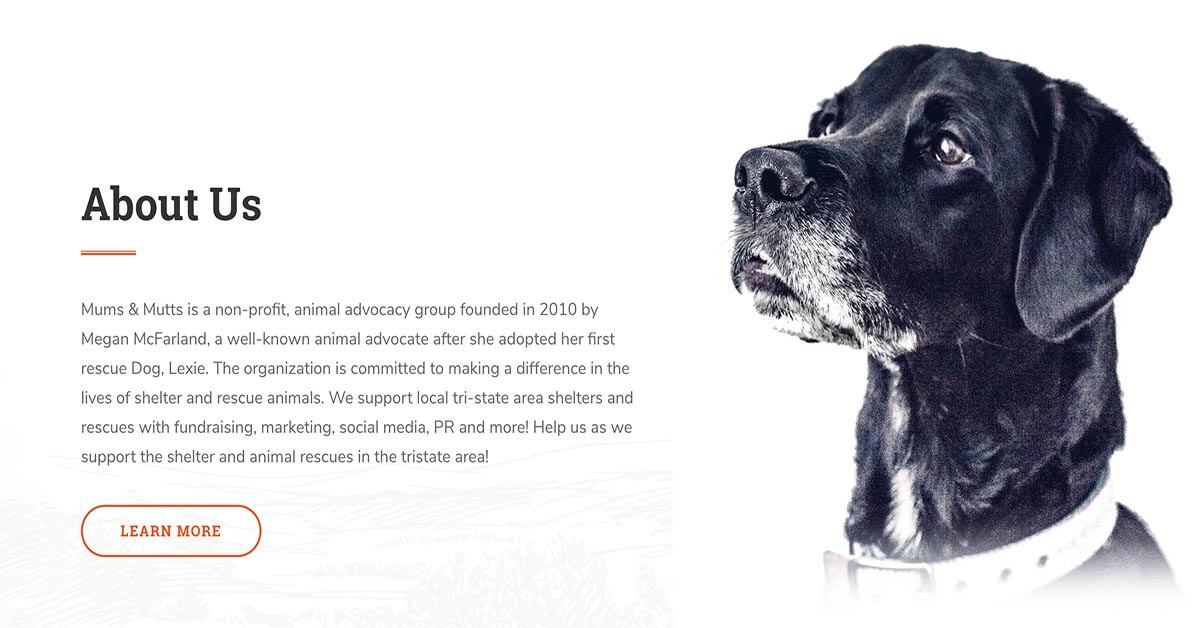 Mums and Mutts is an animal advocacy non-profit supporting the Greater Philadelphia area. The group supports local tri-state shelters and rescues with marketing needs such as social media, public relations, and fundraising. The non-profit was founded in 2010 by Megan McFarland after she rescued her shelter dog, Lexie. Featured in South Philly Review and on ABC6 in Philadelphia, the organization has made an impact in its community.
Mums and Mutts is part of Penji's Unlimited Program, a program started by our startup to ensure non-profits in the local area can have great design work. For just $1/month, nonprofits can get the same quality of design work and continue to help out their communities. By creating a formal partnership with Penji, Mums and Mutts have received flyers, social media posts, logos and more.
Challenge – A Professional Look
For the last nine years, Mums and Mutts has an annual fundraiser to help bring in new sponsors and donors to the non-profit. As one of the biggest events of the year, it was important to make a good impression from the moment potential sponsors read the packet. In the past, it was completed and sent out in a word document. It was only everything they needed, but it wasn't colorful or fancy. By then, Megan already had requested multiple projects with Penji and was happy with the changes. However, she was ready to bring this major event to the next level.
Solution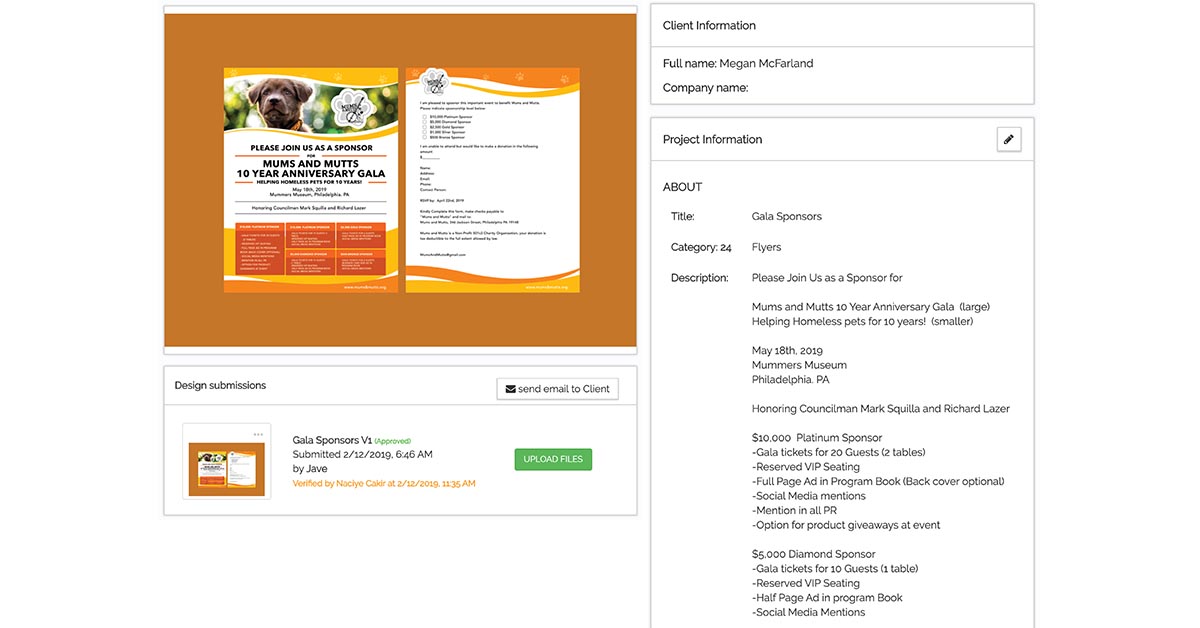 When she put in the request to Penji, she made sure every single detail was covered. She knew everything she wanted on the document content-wise thanks to the multiple years she's run the event. From the sponsorship levels to the event details, she knew it all.
When it came down to the design, she had an idea of what she wanted. Our design team created a flyer for the event, where Megan provided samples of designs she liked. This gave us a great idea of how to create a strong sponsorship packet. With great copy and ideas for the sponsorship packet, the design team was ready to go.
When Megan received her first design, she was so excited with the results, she immediately sent it to her board of directors. Her board of directors were also thrilled with the new sponsorship packet. The first design was approved and used for the event.
Results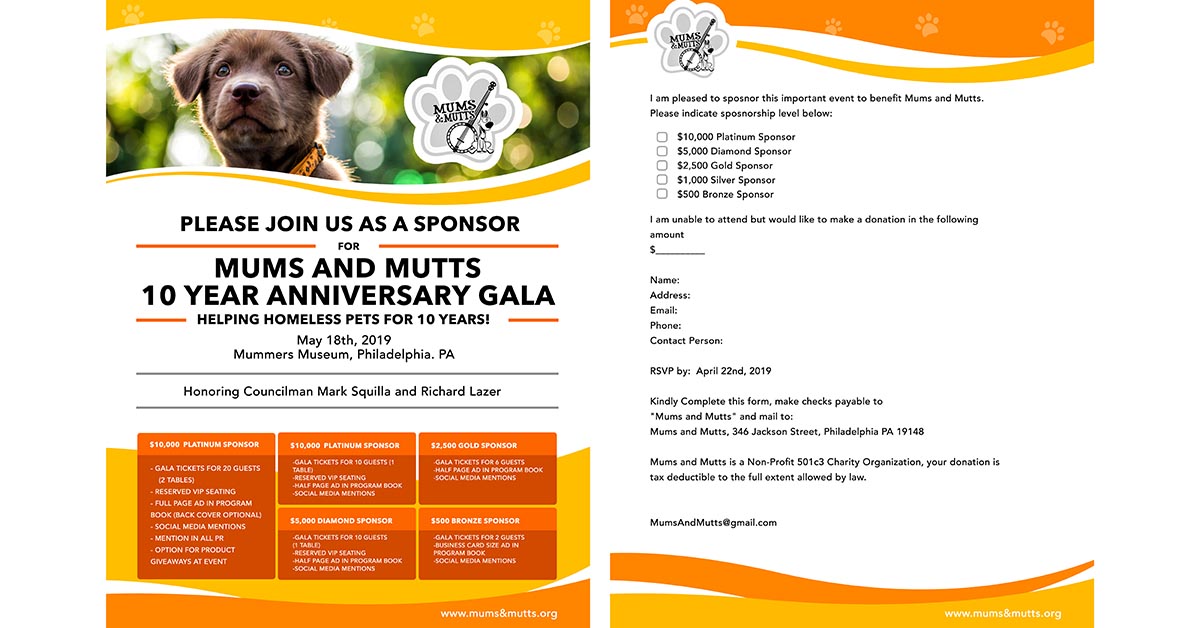 "Penji took us to the next level" – Megan McFarland, President of Mums and Mutts
Mums and Mutts' work doesn't stop with one sponsorship flyer. They continue to use our services to extend their reach and make their work look professional. With new opportunities always on the horizon, Megan knows she has to look for ways to improve her brand. Recently, she decided to put in a request for a brand new logo. After we designed her old logo, she entrusted us to make a new one. She's still getting used to having our designers help her with work she previously had to do herself, but she's excited about having clean effective designs for all her projects. Interested in learning how Penji can create similar projects for you? Schedule a demo with one of our team members today.