How do marketing experts know what trends will emerge in a new year? It's easy to speculate based on what big companies are doing online. But just because it's popular doesn't mean it's working, and we've all seen some marketing nightmares we wish we could unsee. Company leaders estimate that they waste about a quarter of their budget – and a few even said they waste as much as 80%.
In this report, we've sifted the gems from the bogus trends so you don't have to. Combing through recent data, we compiled a list of the worst marketing tactics for the year and how you can do the opposite.
Over the last decade, marketers have learned that:
Consumers want quality content, not spammy promotional posts.
Marketing to everyone = marketing to no one.
Siloed social channels are out, omnichannel is in.
What else is best left out of your strategy this year?
How NOT to Market Your Business in 2023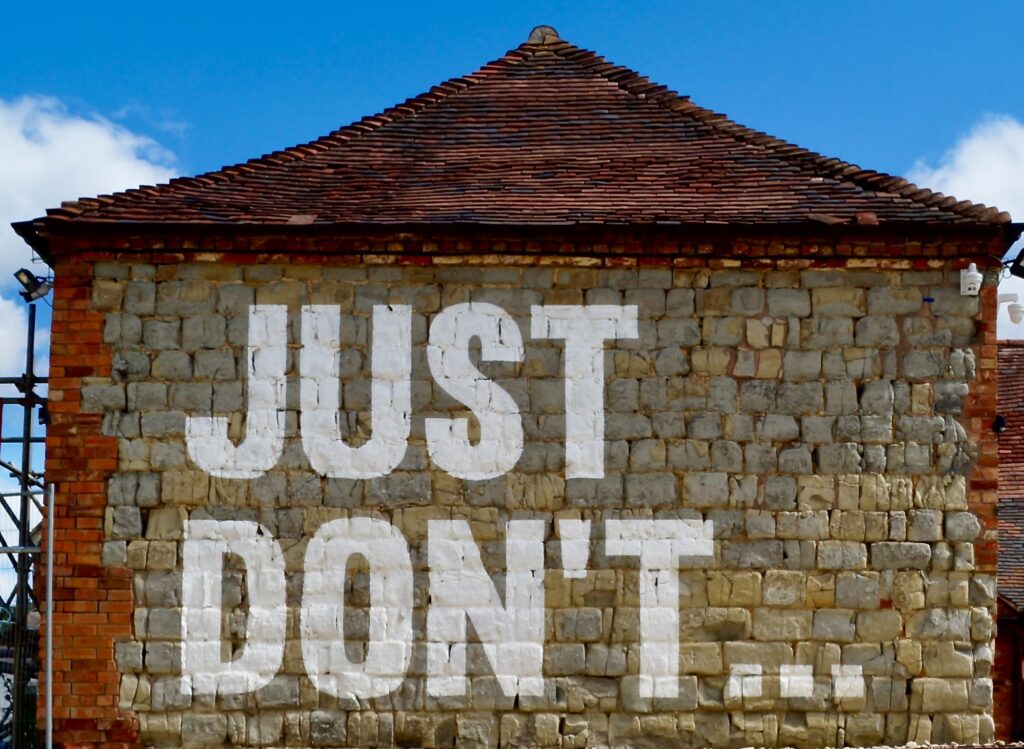 1. Don't ignore bite-sized video content.
Brief videos are the most engaging content on the internet right now. It goes without saying that video has revolutionized digital marketing, especially over the last few years. The rise of video marketing is somewhat synonymous with the rise of content marketing. As ad blockers became common and internet users became desensitized to flashy banner ads, marketers realized they had to engage their audiences better. As a result, Youtube ads exploded in popularity and today, short video clips are going viral every day.
So how can you avoid missing out on video marketing in 2023?
Hop on the TikTok Bandwagon.
Many companies are jumping on TikTok, especially those hoping to reach Gen Z. TikTok's max video length keeps being extended, so brands no longer have to jam pack content into 15-second clips. Videos can be as long as 10 minutes.
TikTok stats to keep in mind:
The number of TikTok users in the US has grown from 66.5 million in 2020 to an expected 90 million in 2023.
Outside of China, the number of consumers using TikTok has grown 40% since Q4 2020.
Create an Instagram Video Strategy.
It's safe to say that Instagram is better curated than other social media platforms. Many consumers who were sick of Facebook migrated to Instagram for a fresh start and never looked back. Thus Instagram has become the holy grail for many small business owners, and some even claim to run their entire business through it. Compared to LinkedIn, Snapchat, Reddit, and even Facebook users, Instagram users watch the most videos.
How to win on Instagram:
Start uploading short video posts (1 minute), stories (15 seconds), or reels (90 seconds).
If all goes well, you can experiment with livestreams up to 60 minutes long (keep in mind, the separate IGTV app is now defunct).
Consider Snapchat.
Due to the unique nature of the platform, marketers have focused on Snapchat less than other platforms. But that hasn't stopped brands like Amazon and Lyft from going full force with a Snapchat marketing strategy. It's not for everyone, but it might be right for your business.
How to win on Snapchat:
Use the multi snap feature to upload up to 60 seconds of video.
Try targeted Snapchat video ads, which can run up to 3 minutes long.
2. Don't separate customer service from social media.
Not everyone considers social media as the best way to get in touch with a brand, but some will try it. 1 in 5 Gen-Z and 1 in 4 Millennials contact brands' social accounts for customer service.
Currently, over 25% of marketers use direct messages to offer customer support, and 15% plan to try it for the first time in 2023.
Using social media for customer service can get messy. So if you're going to do it, you have to do it right. To get started:
Invest in social listening software (or find a good one that's free).
Set up automated message responses on your social platforms.
Answer comments and questions with a natural and friendly tone.
Don't get into debates or long-winded discussions with angry customers.
3. Don't neglect your content strategy.
Some things never change, and if you're tired of hearing about it, plug your ears for this one. 91% of marketers are still relying on blogs, especially short-form. Social posts, infographics, and case studies are other examples of content you can leverage in 2023. Having a steady stream of visual graphics helps you execute a range of creative projects.
Many marketers are predicting that AI will transform content marketing in 2023. There are many ways it can play out, but AI will somehow make it into many people's content workflows this year.
Ideas to try out:
Focus on down-to-earth, human-centered content.
Look for ways to better demonstrate ROI so content budget cuts don't come up.
Look into optimizing content for zero-click search results.
Cut your workload by focusing on collaborations instead of labor-intensive content.
4. Don't waste time with your newsletter.
If you're looking for something to ditch this year, let it be a newsletter. Even if you call it something else, if it has newsletter vibes and conversion rates are subpar, it's time to say bye. Not only do newsletters take a lot of time, they're also misaligned with our shrinking attention spans. If you're already breathing a sigh of relief, let that be the nail in the coffin of your newsletter.
5. Don't go overboard with automation.
Automation can be a great tool for streamlining operations, getting more done, and even improving customer service. But when brands overdo automation, customers are distinctly put off by it. Only 5% of customers reported they'd be "very happy" if all customer service interactions were done by bots.
The solution? If you want to use AI for customer service, try hybrid chatbots. This type of automated customer service allows humans to guide the process while the chatbot does much of the work.
6. Don't ignore microinfluencers.
If you've resisted influencer marketing up until now, this might be the year to give in. It's not that small businesses need to find huge celebrities to peddle their products. In fact, some research shows it's even more effective to have smaller, trusted microinfluencers partner with your brand.
The relationship should be natural, not forced. This will ensure that your product or service really resonates with the influencer's audience. A great way to find influencers is by searching hashtags relevant to your niche.
DO Partner with Penji for Unlimited Graphic Design.
You don't wanna be one of those fools who does marketing wrong this year, do you?
Sorry, just kidding. That was really uncalled for.
Graphic design is a core need to get your content marketing running like clockwork. But if you don't have designers on staff or you're unimpressed with the freelancers you've worked with, Penji can fill that gap.
Our team of skilled designers provides unlimited graphic designs for a flat monthly rate. Request your designs, choose art styles, and request revisions all from a user-friendly platform. Get your design back in days, not weeks, and get used to having the custom graphics you need right when you need them.