Writing is the groundwork of a successful blog. Bloggers provide valuable information to people in an easy-to-read format – with topics depending on the blogger's interests. They usually write about health and wellness, travel, finance, video games, etc. But to attract loyal blog readers, it's best to stick to one particular subject, also known as blog niche. You might ask, how do bloggers make money? Keep on reading because we will answer that question in this blog post.
How To Become A Blogger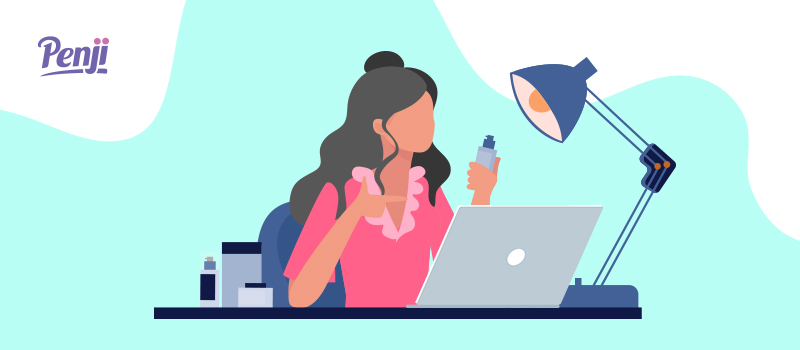 Below is a recap of the step-by-step guide for starting a blog. After publishing high-quality content, you have to promote your blog, gain more readers, and eventually make money from your blog.
1. Pick your blog's name and niche
2. Get your blog online (web hosting)
3. Improve the design or layout of your blog
4. Write your first blog post
5. Promote your blog and get readers
6. Make money from your blog
How Do Bloggers Make Money?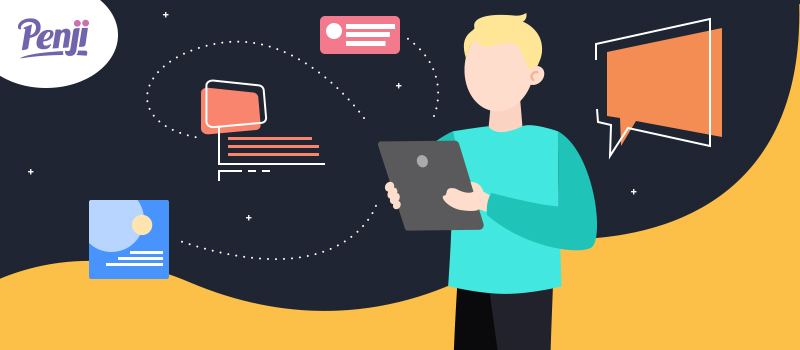 Bloggers can earn money like anyone else does: by offering something valuable in exchange for cash. Whether you're creating a new blog or improving an existing one, here are the five main methods bloggers make money:
Ads
Affiliate Marketing
Sponsored Posts
Products
Services
1. Advertising
Advertisements are probably the most popular way bloggers earn money. This income stream works like this. A blogger registers with an ad network to place ads on their site. Then, a
d networks commonly use targeted ads. The ad varies depending on who views the blog, which reads its content, and the content the viewer recently visited. Google Adsense, Adthrive, Mediavine, and Sovrn are popular ad networks.
Bloggers get paid through ad networks per impression or click.
Paid per impression –the viewer does not have to click on the advertisement for the blogger to receive an income. They are paid per impression or how many times the ad is viewed.
Paid per click – every time a site visitor clicks on the advertisement, a blogger receives a fraction of money for that click.
Once you sign up, your ad network will guide you on where to put the ads on your blog. Ads are commonly placed on the following:
Sidebar
Header
Over images (these may seem annoying, but many bloggers are making good money from it)
In a post, after a certain number of paragraphs
Sticky footer on mobile
Tips:
If you want to earn through ads, you need lots of traffic. But how can you achieve this? First, you have to produce quality and exciting content. Next is to market that content. Share your blog posts on various social media channels to reach more people.
2. Affiliate Marketing
In affiliate marketing, the blogger establishes a connection with a company and then promotes that company's products and or services. Each blogger is given a unique link to the website of that company. The blogger receives a commission whenever a viewer clicks that unique link and purchases from the company.
Here are a few ways of joining affiliate marketing:
Through an affiliate program for a company or brand
Explore the affiliate program of a company or product that you'd like to join as an affiliate. First, go to the company's website and scroll down to the very bottom of the website (footer). Next, try searching on Google by typing this – companyurl.com "affiliate program."
Signing up for an affiliate network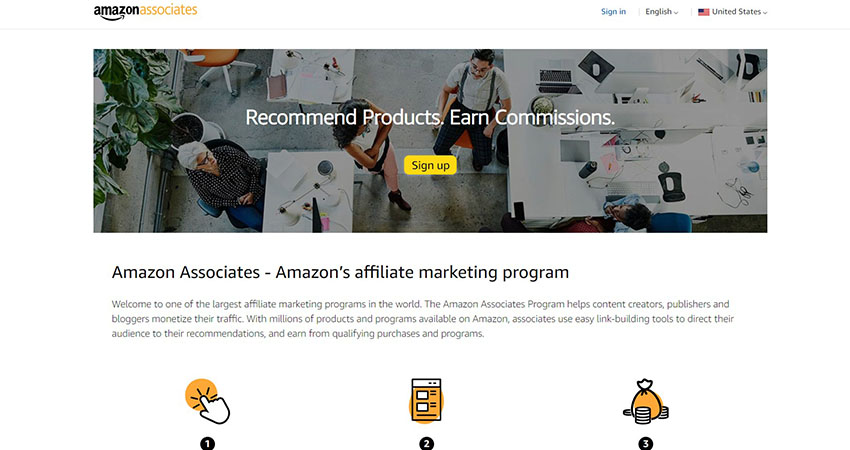 You can also join as an affiliate by registering in an affiliate marketing network like the following:
Become an affiliate marketer for other influencers or bloggers
Are there bloggers within your niche that have created and are selling their product, course, or ebook? You can reach out to them and see if they have an affiliate program.
Tips:
If you want to succeed with affiliate marketing, you need to build up and establish your platform, that is, your blog + email list.
3. Sponsored Posts
A company hires a blogger to write about its brand, product, or service as sponsored content. Generally, it looks like any other content the blogger produces with the same tone and feel. The slight difference is that you have to disclose that it is a sponsored post.
Companies collaborate with bloggers and content creators to advertise their products in an editorial format. The company respects the bloggers' voice, influence, and authority.
4. Products
Some of the most famous bloggers these days sell their products. They sell digital products, educational products, memberships or subscriptions, books, physical products, or wholesale purchase a product and retail it on their blog.
Tips:
One of the basic steps is to build your authority and credibility as a blogger. If you want to sell your products, you should prioritize growing your email list. This is the best channel to pitch and sell your product.
5. Services, Coaching, and Consulting
Many bloggers offer services concerning their niche to help and assist their audience. Your blog acts as a platform to show your expertise on a subject and attract new customers. In addition, offering services alongside your blog is a great way to grow as an authority on your topic.
How much do bloggers earn?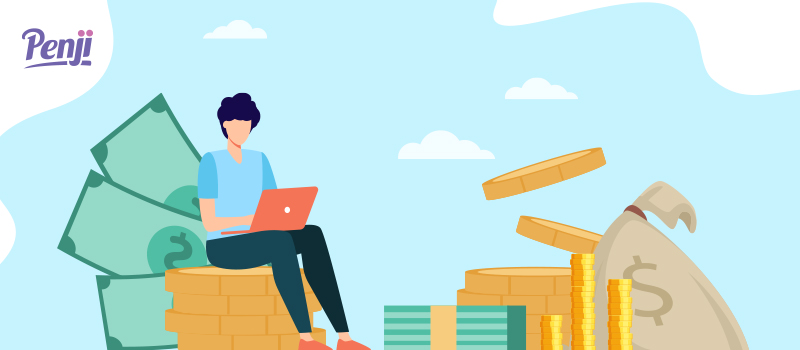 The blogging opportunity is virtually unlimited. Seasoned bloggers like Ryan Robinson, who runs a blog about blogging, can make $30,000 per month. Adam Enfroy, who started blogging in 2019 as a side hustle, generated $1.5 million from his blog just two years later.
However, not every blogger can earn millions. The income potential of your blog still depends on these two elements:
Your niche. Do people spend lots of money on products or services in your place? For example, the software industry can be lucrative since many companies pay recurring commissions. Bloggers can earn small amounts each month-long after the customer makes the purchase.
Your money-making strategies. Some blog monetization methods are offered for new bloggers who want to stick to their core values. This can affect your earning potential in the short term.
Who Is The Highest-Paid Blogger?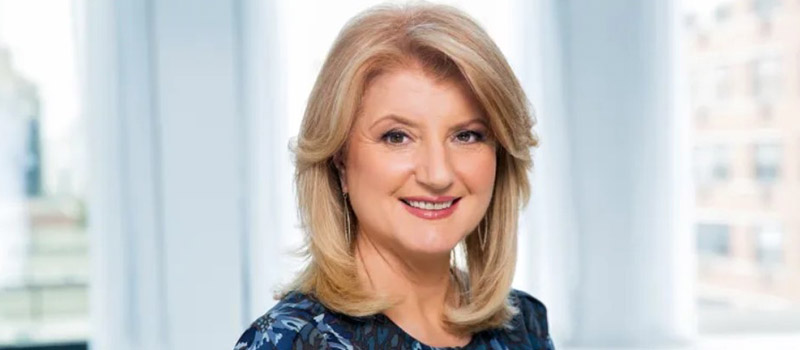 Ariana Huffington of huffpost.com is the highest–paid blogger in 2021, with an average annual income of $250 million.
Ariana Huffington, co-founder of The Huffington Post (rebranded to HuffPost in 2017), has the right to be the highest-paid blogger. She rose to fame and earned worldwide recognition after building a full-scale media company in 2011. The primary income source of the HuffPost blog is sponsored advertisements.
Conclusion
We hope that the above tips and guides answer your question on "how do bloggers make money." Blogging is typically a side hustle people take up in hopes that they'll be able to quit their day jobs one day. Yet it takes time to generate substantial revenue varies from blogger to blogger.
Creating and marketing content is more complicated than the goal of making money from your blog. You need to attract new readers and retain your loyal audience. The monetizing part gets easier when you have an audience who loves your content and a concrete plan.