Penji's world-class design team includes some of the best talents on the market today. But while you may have seen the work, you might have missed the individual behind it. That's why Penji is dedicated to showcasing our artists.
This week, we interview a Venezuelan graphic designer Luis Gonzales.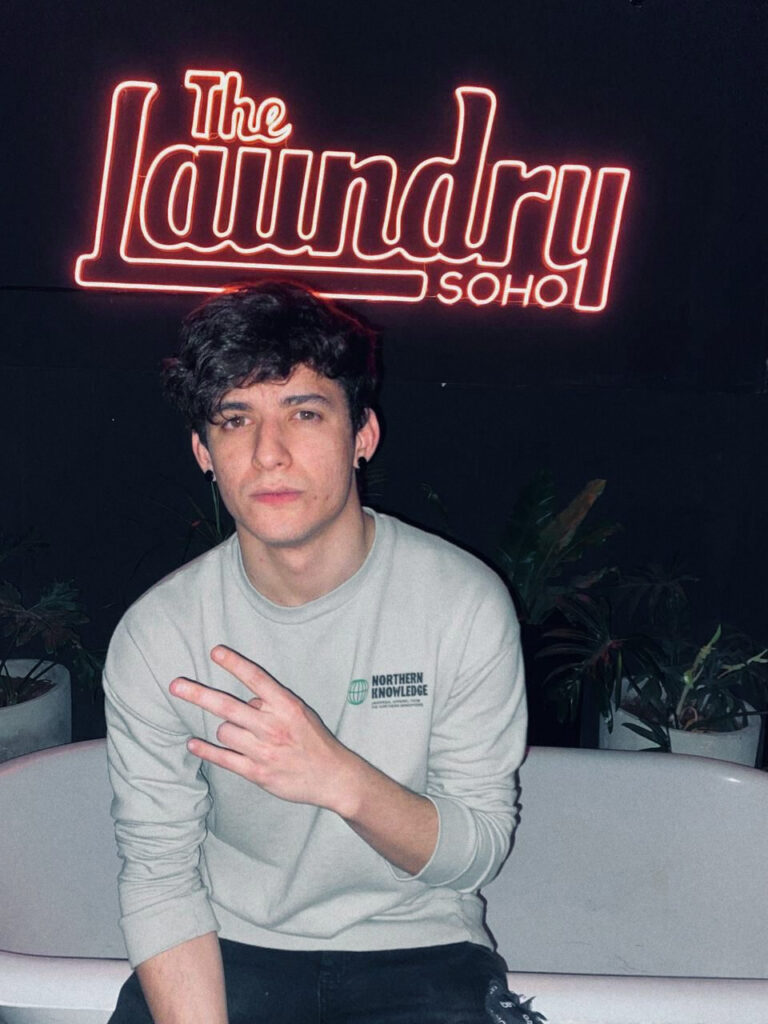 Q: Can you tell me a little bit about your role with Penji, where you're from, and how long you've been with the company?
I'm Luis, Squad Leader of the UX/UI Team, I'm from Venezuela and I've been here since March 2021.
Q: What originally made you want to become a graphic designer?
I've always been the creative guy, the one who drew in high school. Personally, I didn't know what to study. I only knew I was creative. I loved playing video games and being around a PC. One day, one of my best friends told me about graphic design, I did some research and I started my journey after that.

Q: What are some stylistic tendencies that recur in your work? Would you say that your personal work possesses any consistent aesthetic qualities? If so, what are these qualities?
I definitely love minimal designs as much as chaotic, nonsense pieces of art. I'm pretty much a UI Designer but I love to implement textures and weird typefaces in my designs.
Q: What is your typical approach to a project? Do you have a standard method of operation or do you let each unique design set its own course?
This depends on each project but usually, I start reading carefully about it, understanding the issues and possible solutions, then I have some inspiration time for it, mixing styles, trying new fonts, and finally I get with an initial design.

Q: What is your favorite project you've designed for a Penji client? Why?
I'd say "Greenlight Digital – Web Design" The story of this one is about a client I had for months. Basically, I did a few web designs for him and he completely loved it, so after these few ones he wanted me to redesign his own agency website. It was a great experience.
Q: What was the most challenging project you've designed for a Penji client? Why?
"GeekNFT" I basically designed an entire NFT e-commerce both Desktop and Mobile, It was a great project. A funny one but large and exhausting too.
Q: What would you say your strongest skill is? How have you honed that skill over the years?
The one to be capable of seeing and knowing If the design has great spacing or not and this applies to every element of any design. Let's say I take care of a lot of spacing and hierarchy. I think I have practiced this because of designing web projects which require a lot of Layout design.

Q: Any graphic designers you would like to shout out?
Shout out to my bros Manuel Cordero and Nestor Berrueta who both have been an inspiration for my design journey!

Q: Graphic design is an insanely competitive industry. Any tips for the aspiring?
Compare to others to get inspired not to feel less [inspired].
For more stories covering our design team, visit Penji today.