Design is the ultimate drive when it comes to committing to a buying decision. Because of this, the graphic design industry has evolved and shifted to include a subscription model, accommodating more businesses than ever before. Two of those services include Penji and Graphics Zoo.
The industry is fairly new, however has been discovered by Fortune 500 companies, startups, entrepreneurs, agencies, social media influencers, and more. In this article, we're going to discuss Penji vs Graphics Zoo. We'll dive into what makes them different and which is best for you. (Special promo code at the very end!)
Unlimited Graphic Design
If you're new to unlimited graphic design, here's a short rundown of what it is. When you're in need of a graphic designer, you have a few options: hiring an in-house graphic designer, an agency, freelancers, DIY, and now, unlimited graphic design services.
What sets them apart from your standard options is your ability to request as many designs as you wish and receive drafts within 24-48 hours. Because it is a monthly membership, you have the option to cancel anytime. This gives you the opportunity to scale without the commitment.
With new unlimited graphic design services popping up, there are a few things that set them apart. Some who serve different niches, others with very specific categories, and even ones with special web software to make your experience more enjoyable.
For this particular competitor analysis, we'll compare the differences of Penji vs Graphics Zoo, two unlimited graphic design options you'll be able to choose from.
Brand Recognition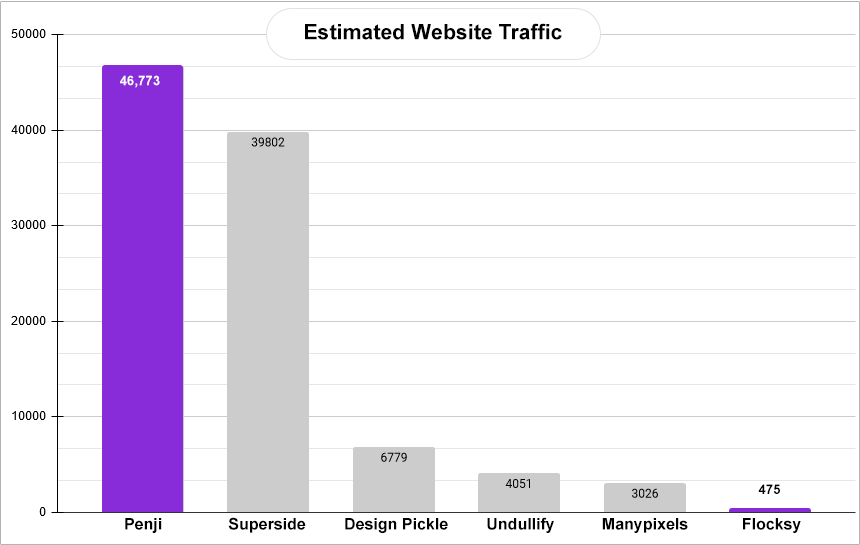 There is an endless selection of graphic design services available today, with more popping up. It's understandable that it can be a tough choice to choose between them all, especially when many of them are so similar.
So, we used a free SEO tool called Ubersuggest to compare the analytics between Penji vs Graphics Zoo. Through Ubersuggest, we saw the differences between organic monthly traffic, Google rankings, and more. By observing something like organic traffic, you understand how many people visit their site on their own accord, rather than through paid channels like digital advertising.
As you can see, Penji has 46,773 organic visits per month, in comparison to Graphics Zoo with 1240 organic visits to their site each month. Penji has been on a consistent uphill climb, reaching 62,860 visits at its peak June 2020 and Graphics Zoo with 1442 visits at their peak December 2019.
Penji's Market Awareness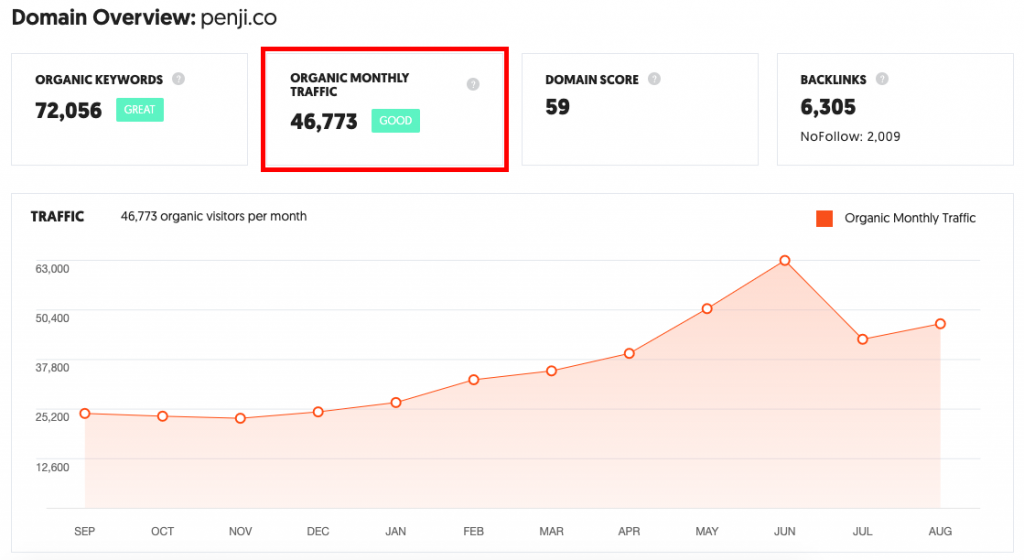 Graphics Zoo Market Awareness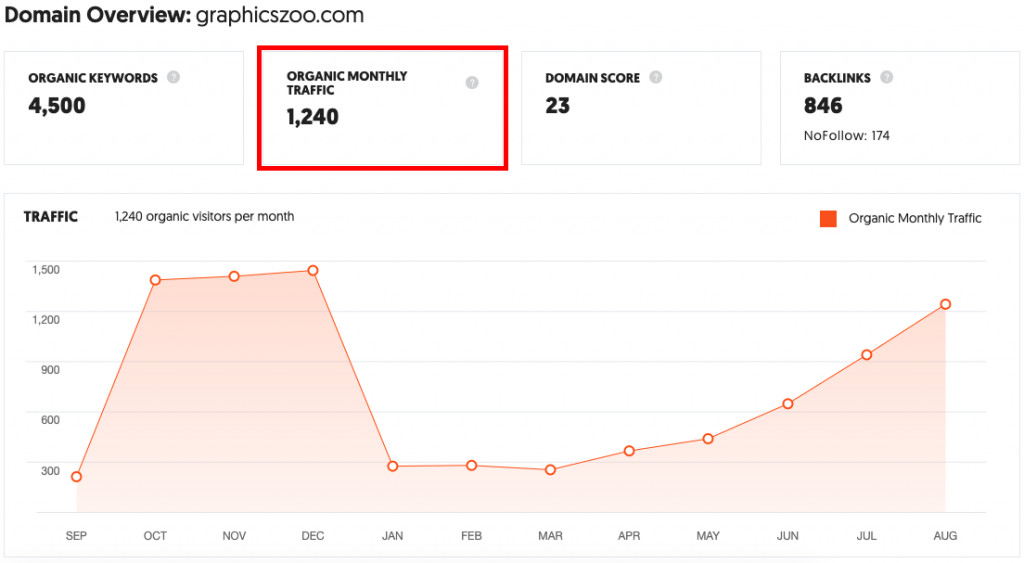 Let's get into more of their differences.
Penji vs Graphics Zoo
With so many graphic design services on the market, it can be difficult to differentiate which is best for you and your business.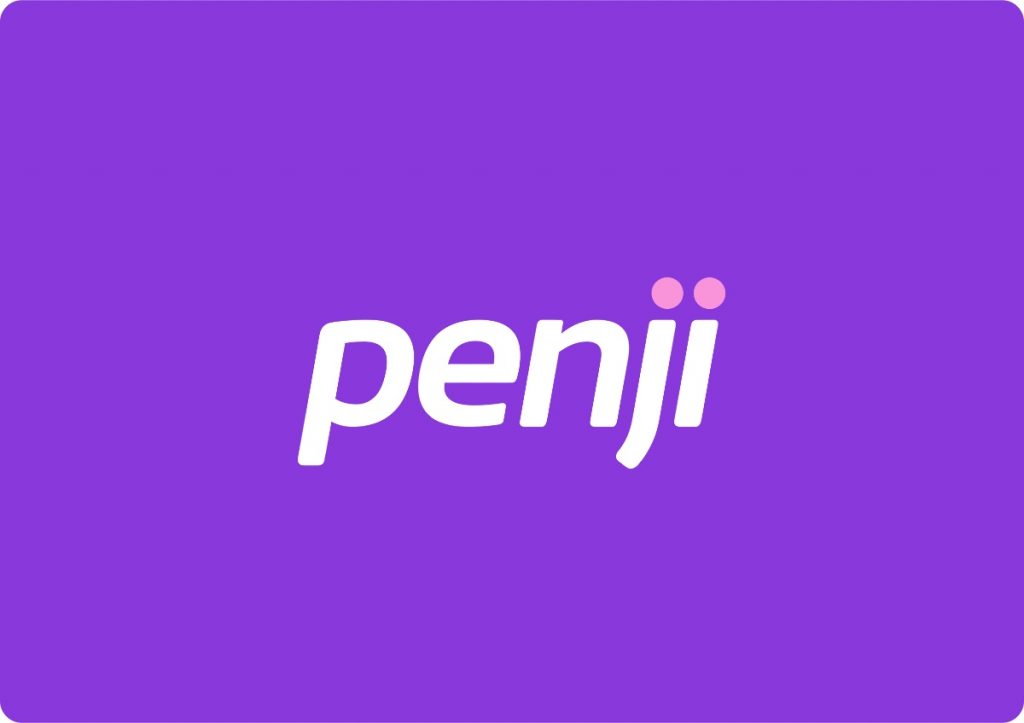 Penji focuses on getting you the best designs. Every. Time. Because of this, marketers and agencies flock to Penji to be an extension of their team so that their in-house designers can take on other tasks. They'll be able to get more done without sacrificing the time and energy of their internal team.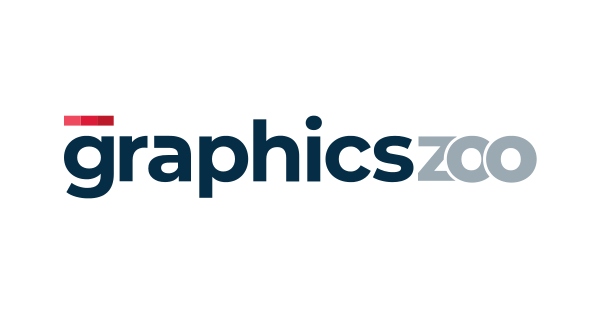 Graphics Zoo has a similar business model, with unlimited design requests at a flat monthly rate. Their service is perfect for those looking for an affordable option with design. Entrepreneurs may find their service helpful because of the price point and their emphasis on better workflow.
Price comparison
As you're selecting the best unlimited graphic design service to go with, one of the main factors is price. Depending on what is most important to you, the idea of the "best deal" will vary. Here is a package comparison for Penji vs Graphics Zoo.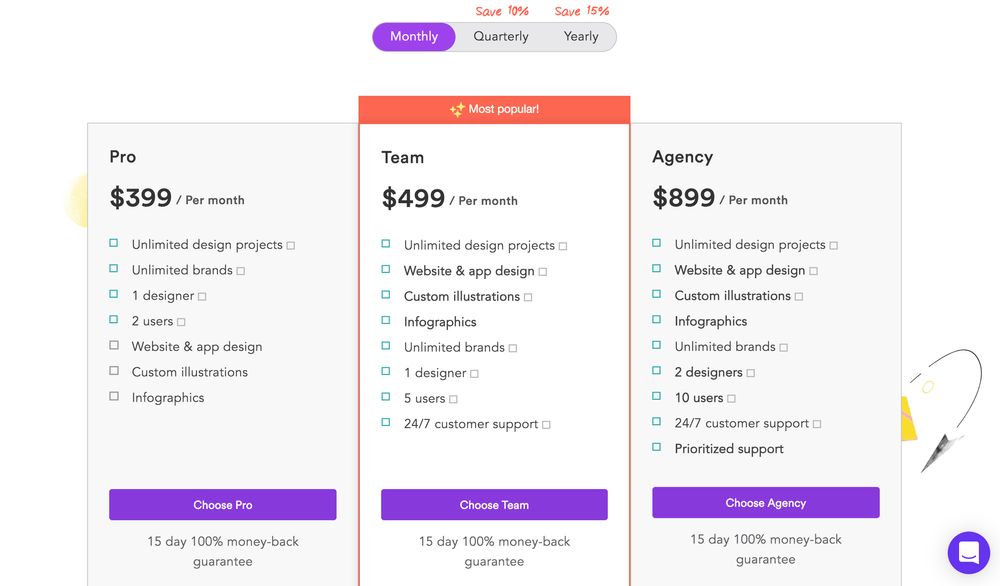 You have 3 packages to choose from at Penji: Pro, Team, or Agency. Depending on your graphic design workload, the options are there to serve you at your chosen capacity. Penji focuses on design quality, ensuring that clients are 100% satisfied with the designs that they receive. Because of this, agencies use Penji to scale their graphic design offerings. Their existing team of designers use the service as their digital assistants, offloading smaller projects to Penji so they can work on bigger tasks.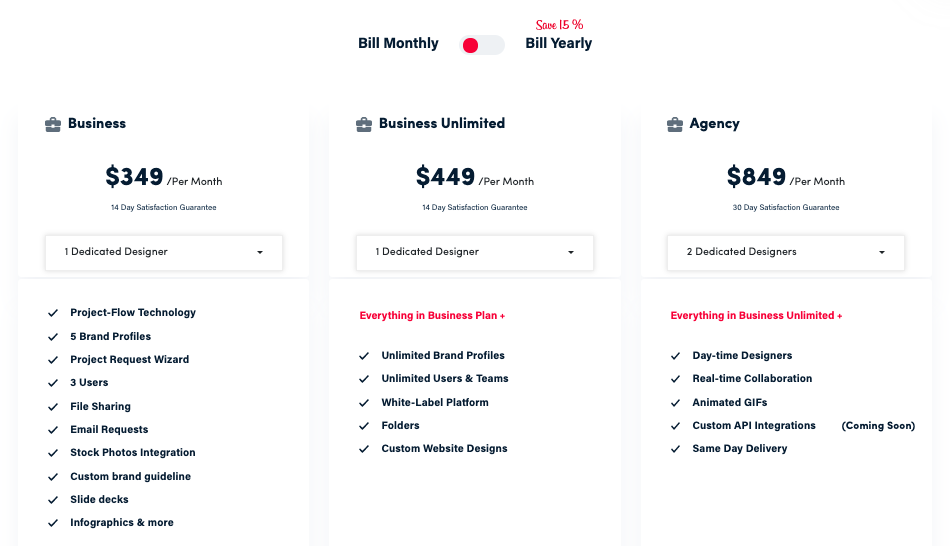 At Graphics Zoo, they also have 3 packages: Business, Business Unlimited, and Agency. At glance, they focus on the client's design process and workflow. Something else that sets Graphics Zoo apart is you have the option to select the amount of dedicated designers, and the pricing adjusts accordingly.
Design offerings
Penji, Graphics Zoo, and other unlimited graphic design services have a similar process with similar promises. One of them being their categories of design. Here, we have a side by side look at the design offerings of Penji vs Graphics Zoo.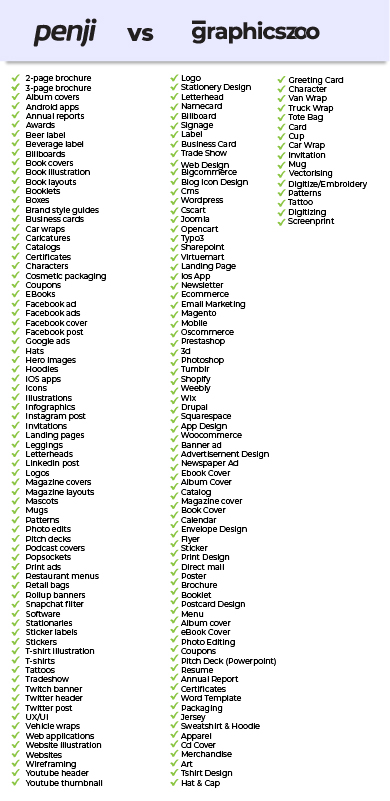 Design workflow
Simply delivering design is not enough. The process from onboarding to the initial request to downloading the final design adds to the overall experience. Here's a workflow overview of Penji vs Graphics Zoo.
Penji's workflow
Onboarding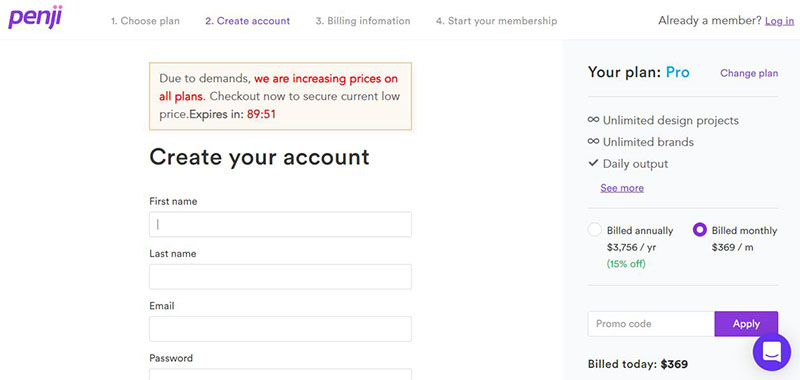 Once you've chosen a plan and signed up, you're immediately directed to sign in to your dashboard. From there you fill in a short questionnaire about yourself, your brand(s), and you're ready to get started! It's a simple process that takes minutes to complete.
Requesting a design
To create a project on Penji, you only have to follow four simple steps.
Create
Connect
Revise
Download
On the dashboard, you'll be asked to input all the information your designer needs to create your design request.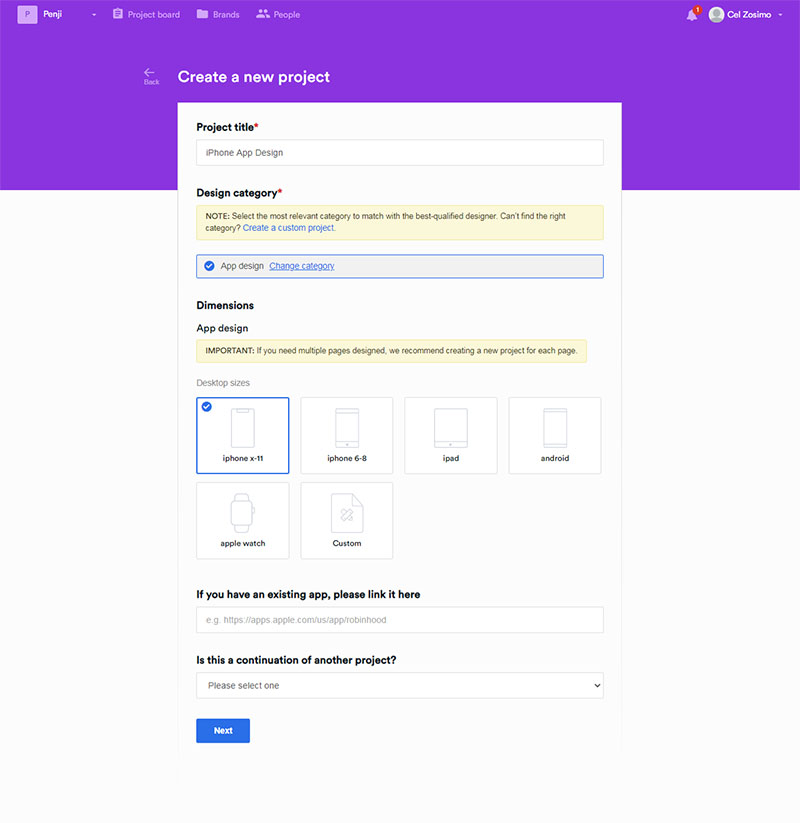 Create your request by filling out a short form to let your designers know what you're looking for. This can be as simple or as detailed as you wish, with the option to upload any files and attachments that you want the designer to reference. You may create as many design requests as your heart desires. You'll be able to find your requests on your dashboard queue.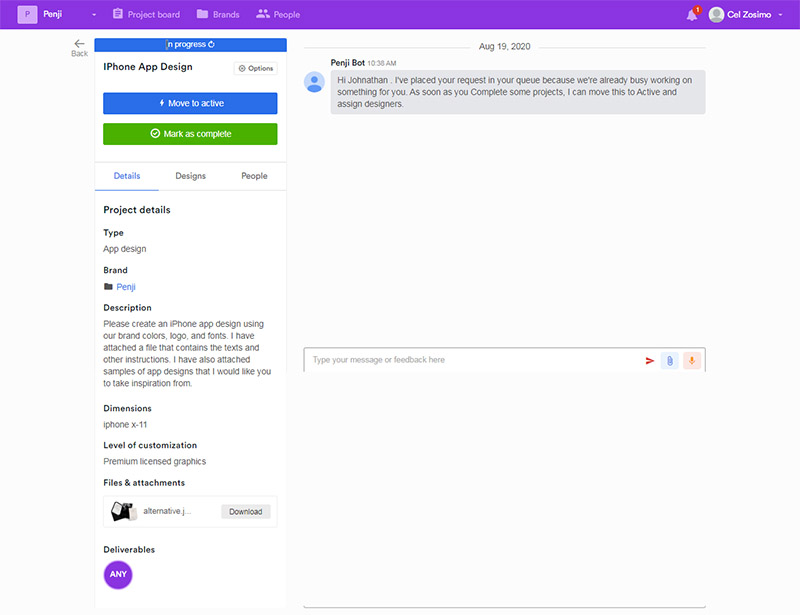 Connect with your designated graphic designer for the project. Over time, you'll work with different designers depending on your request. Penji will assign your projects to designers with the highest aptitude for that type to ensure higher quality results. Through the platform, you'll be able to give more details for your project or even just say hello! You will receive your first draft within 24-48 hours of your request, with a few exceptions depending on complexity.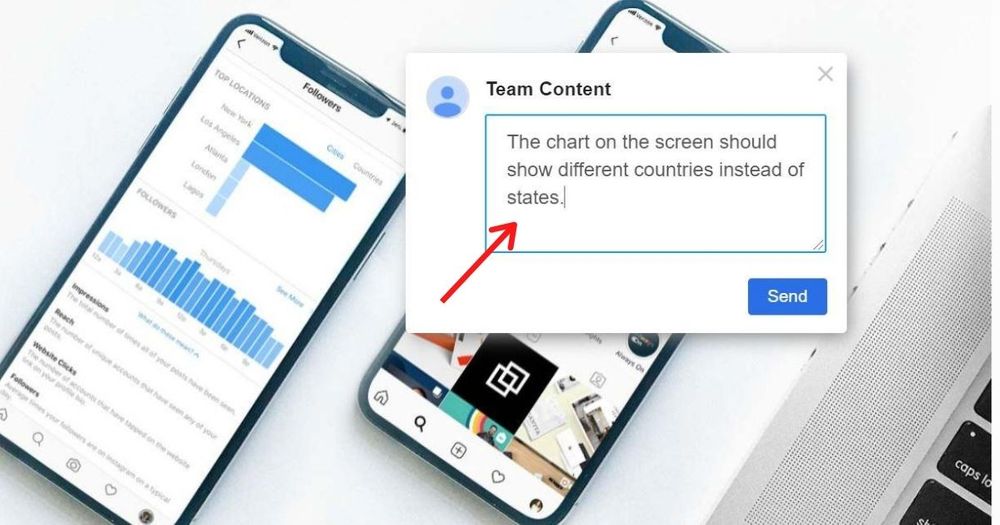 Submit revisions easily by clicking directly on the design image on your dashboard. This step is optional, but is available to you as many times as necessary. Make comments like "change font to Sans Serif" or "make logo bigger". You may also request more variations of a design or swap your designer for a different style. Revisions are completed within 24 hours.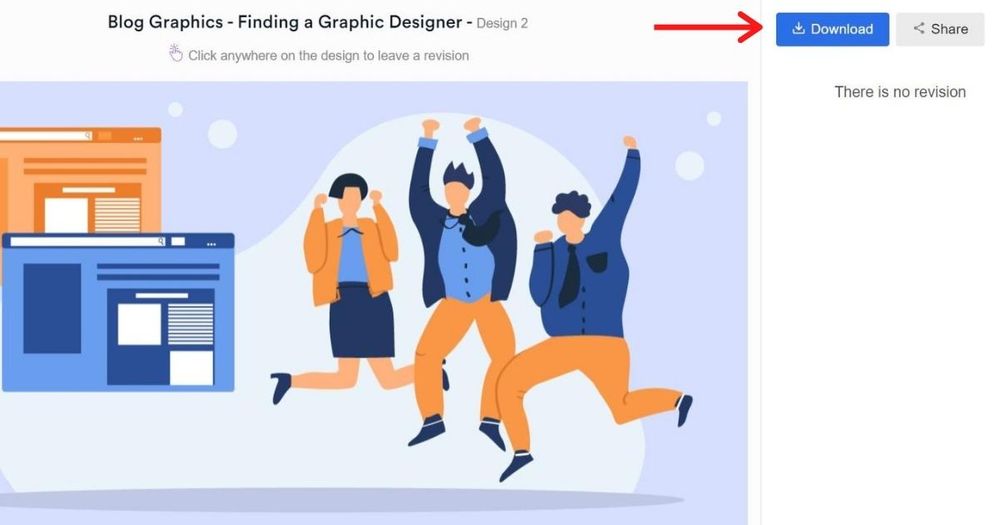 Download your design when you are 100% satisfied with what you received. This is sent to you in a zip file. All your requested files will be inside, including the source file should you want to make any edits yourself or just keep stored through your own method. Your completed files will be available to redownload as many times as you like during the duration of your membership.
And, that's it! Four easy steps to getting your completed design with Penji. Through this process, you can be confident that what you receive is accurate to your request.
Onboarding
Requesting a design
Graphics Zoo workflow
Onboarding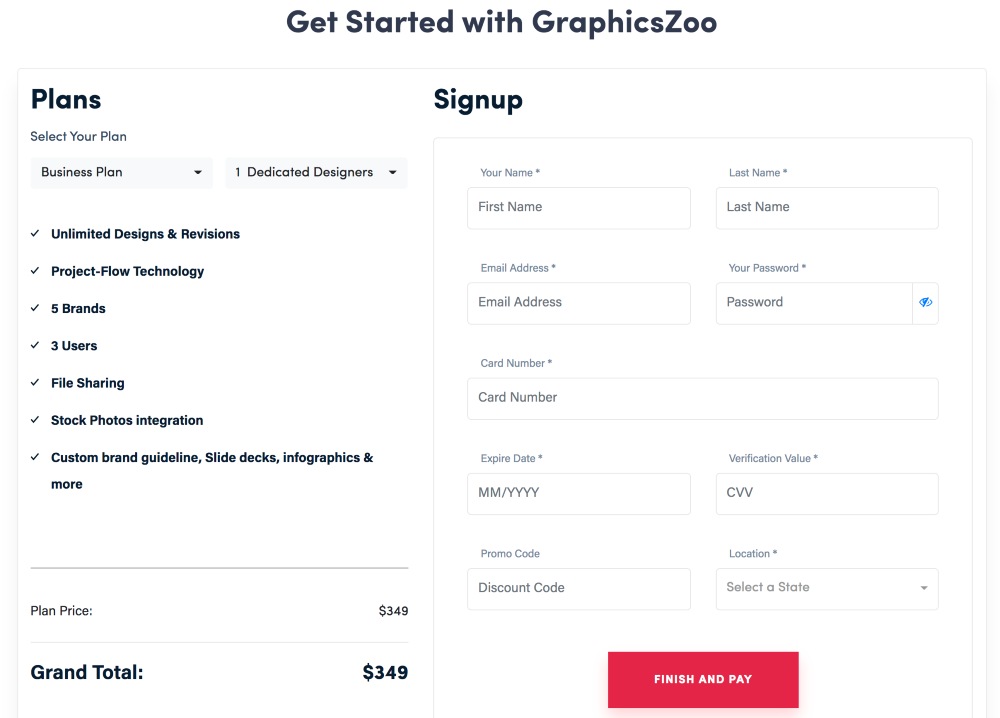 The sign up process is simple, just basic name, last name, email and card information to sign up to Graphic Zoo.
Requesting a design
Create a brand profile with all your assets
Click Create Project to begin
Submit design request details
A design is submitted to you through their platform
Request revisions or approve the design
Download
Customer testimonials
Before signing up for a new service, research should be conducted, starting with reviews and customer testimonials. In which case, Google and Facebook is a great place to start. Here, we listed a few reviews from Penji and Graphics Zoo to help with your research.
Graphics Zoo
On Google, Graphics Zoo has 4.3 out of 5 stars with 66 reviews.

"Designers are talented and produce very good work. You should know what you want before submitting your job, or you could end up going through lots of revisions. Designers will take liberty with creative exploration, but communication is key with a remote service…Actually any creative service or person. Nevertheless, Live customer service has always been pleasant, and they do everything to make sure that any issues are rectified immediately. Highly efficient service that has helped my businesses become more agile. Getting high-quality design without having to wait 1-2 weeks for projects. Kudos to the team." – Rodney Burrell, 5-stars
Upon further analysis, there appear to be duplicate reviews under separate accounts. For example: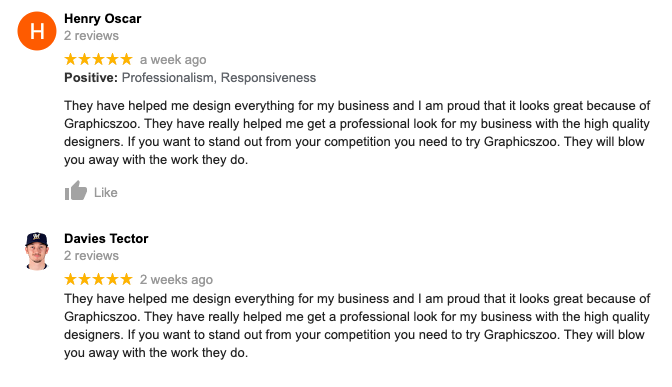 "They have helped me design everything for my business and I am proud that it looks great because of Graphicszoo. They have really helped me get a professional look for my business with the high quality designers. If you want to stand out from your competition you need to try Graphicszoo. They will blow you away with the work they do." – Henry Oscar, 5-stars
"They have helped me design everything for my business and I am proud that it looks great because of Graphicszoo. They have really helped me get a professional look for my business with the high quality designers. If you want to stand out from your competition you need to try Graphicszoo. They will blow you away with the work they do." – Davies Tector, 5-stars
Penji
The Google reviews for Penji are highly specific on how the customers used their memberships. With 58 reviews at 4.9 stars, here are a few examples of what was said.

"Working with Penji for our Graphic Design needs was super helpful. They came in handy as a sidekick and design partner for some initiatives we were trying to accomplish throughout the year. Each designer I worked with was super responsive and turned things around in 24-48 hours. The user-interface for their platform is excellent and user-friendly making it easy to communicate with designers and offer detailed instruction on design requests. We appreciate their assistance and flexibility, especially during this pandemic and recommend any non-profit who needs an extra hand in communications to visit their website and consider their services. Thanks Penji!!!" – Project Home, 5-stars

"Penji is a fabulous partner for our graphic design needs! Highly recommend for an agile marketing department in need of quick and endless creative for their campaigns." – Cassandra Boyce, 5-stars

"The team was very patient with us as we reviewed each design. They gave us plenty of revisions, pointers and tips. We will definitely work with them again if we have the need! Fantastic team." – Charles Cramer, 5-stars
Final verdict
Penji and Graphics Zoo are in the same industry, however may serve different markets best. As an entrepreneur, Graphics Zoo is great for creating general projects that is great for your initial marketing campaigns, social media posts, creating designs for your social networks, and more. They deliver everything an entrepreneur would want and need at an affordable rate.
If you manage a marketing team or run an agency, Penji works with you to help your internal team serve your clients. The hustle and bustle of running a business never stops, and Penji is there to make it easier to scale. Because your designers are hard at work, we help them like their virtual assistants. There's so much to do, and Penji can help you do it.
Special offer
Want to try Penji? Use code PENJIGRAPHICS for 25% OFF your first month.