If you're familiar with the world of art, you're probably familiar with the idea of using images to tell stories or promote a product or service. Engaging in creative endeavors by making visual explanations or descriptions is normally called illustration. This practice has existed for centuries, typically being applied on paper in one form or another. The world has changed an awful lot since then, being bombarded by new-fangled technologies and digital devices that give people access to information whenever they want it.
When most people think of art, their minds drift to paintings of mountains overlooking a lake. Others picture vibrant portraits capturing the feeling of sunlight glistening off ocean waters. However, the definition of art is now broader than those examples. Today, we'll learn about graphic illustration, how it came to be, and how you can pursue it.
A Brief History of Illustration & Graphic Design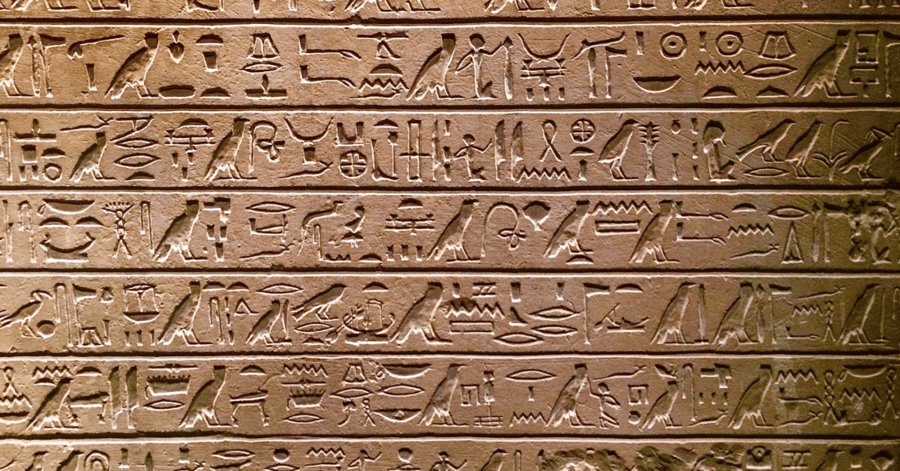 It'll come as no surprise that humans relied heavily on illustrations throughout the early days of civilization. They were a means of communication, information, and entertainment. In fact, people actually illustrated things before they developed their own alphabet.
It started out with the simple things that people would observe around them. Cave paintings in Algeria depicted human figures, various animals, and equipment used for farming and hunting. Over time, the art of North Africa and the Mediterranean began to show gods, pharaohs, mythical figures, and religious sites.
In Egypt, these illustrations evolved into what we commonly know as ancient hieroglyphics. We define them by their syllabic, logographic, and alphabetic elements. The fact the Egyptians could directly communicate through these depictions marked the beginnings of graphic design. More specifically, they marked the beginning typography and calligraphy,
Fast forward to the Middle Ages, and you'll see people from various parts of the world using illustrations in their manuscripts. This art form became of even greater importance once printing came to Europe and Asia. We used both illustration and graphic design to convey all types of information. You could see them in newspapers, novels, informational manuscripts, and so on.
In today's society, you can't go a day without glancing at a graphic design or illustration. Practically anything you can think of, from a logo to a restaurant menu, to a book cover, was strategically illustrated or designed.
Need graphic design help?
Try Penji's Unlimited Graphic Design and get all your branding, digital, print, and UXUI designs done in one place.
Learn More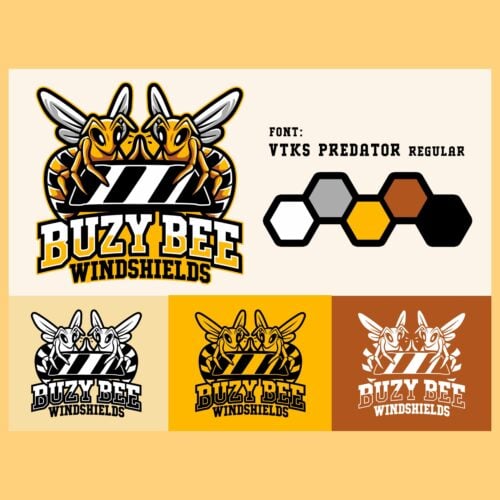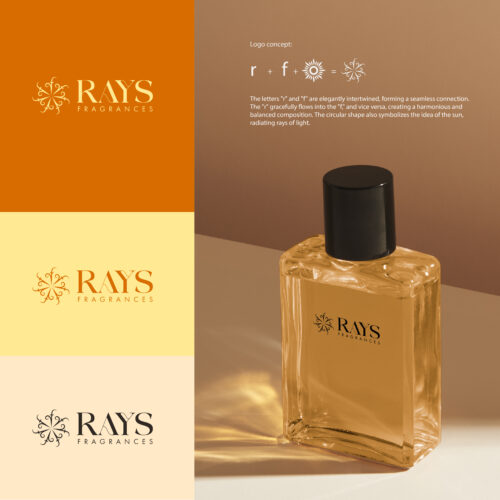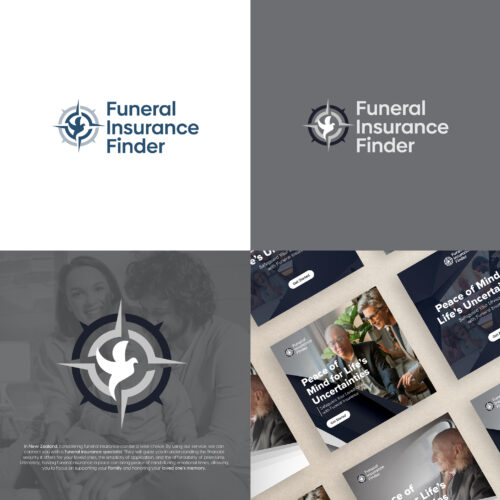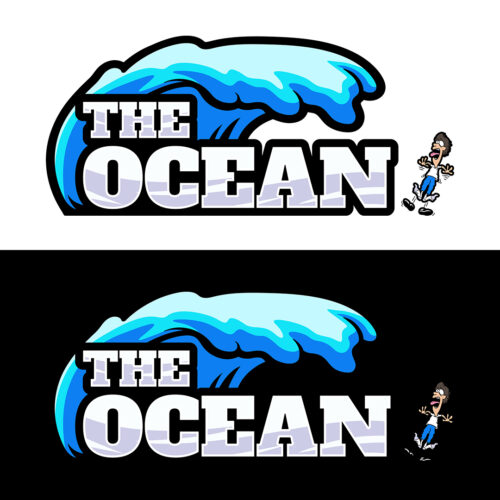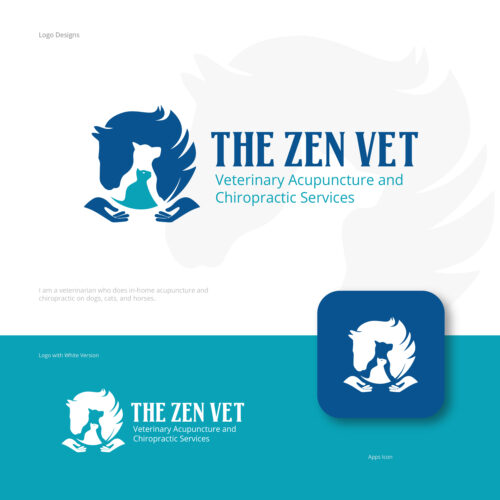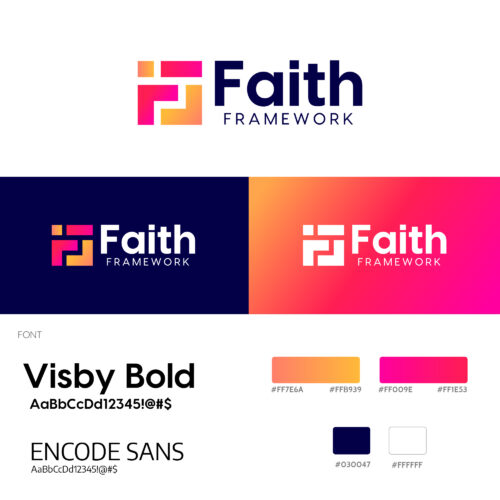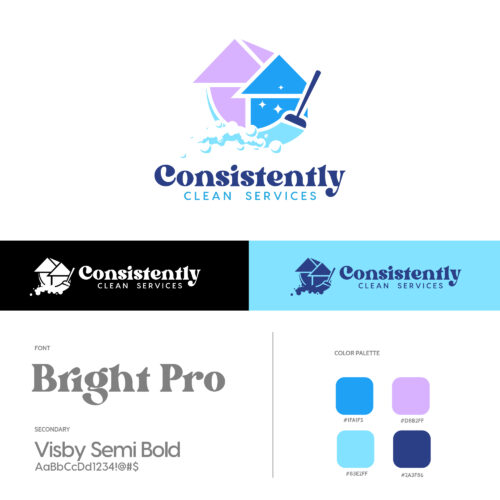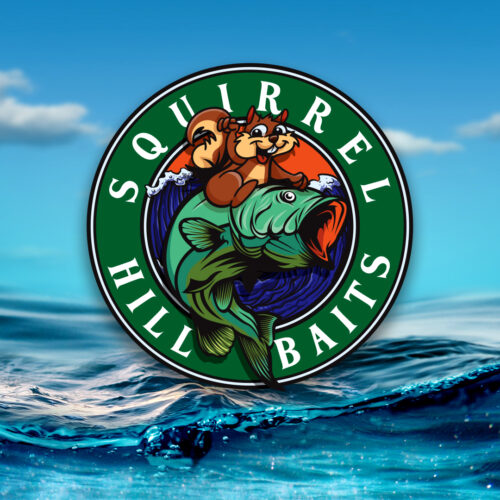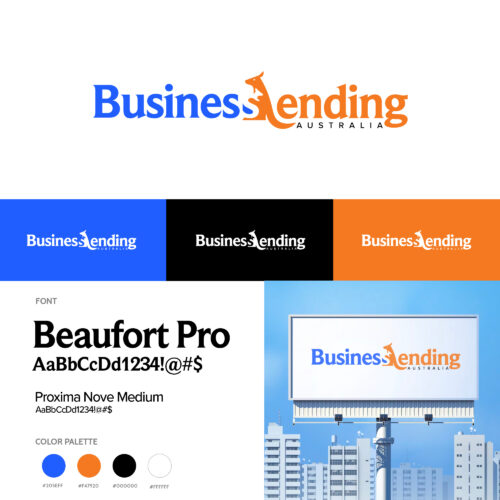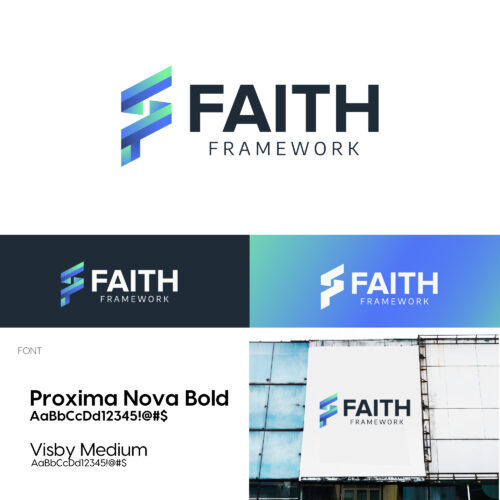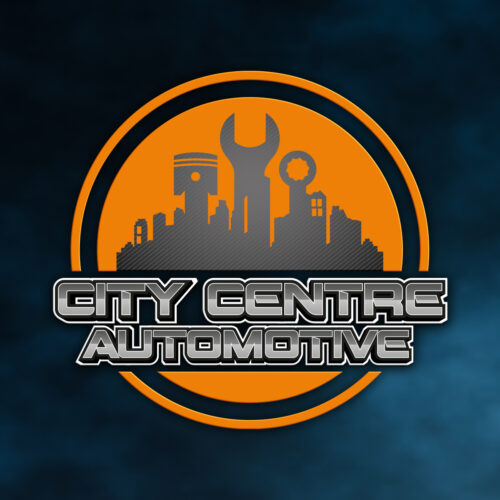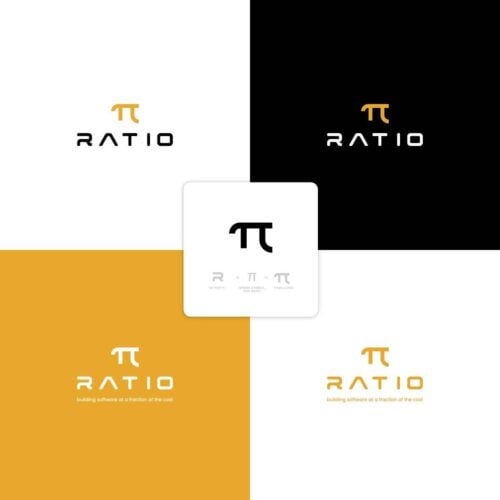 So, What's a Graphic Illustrator?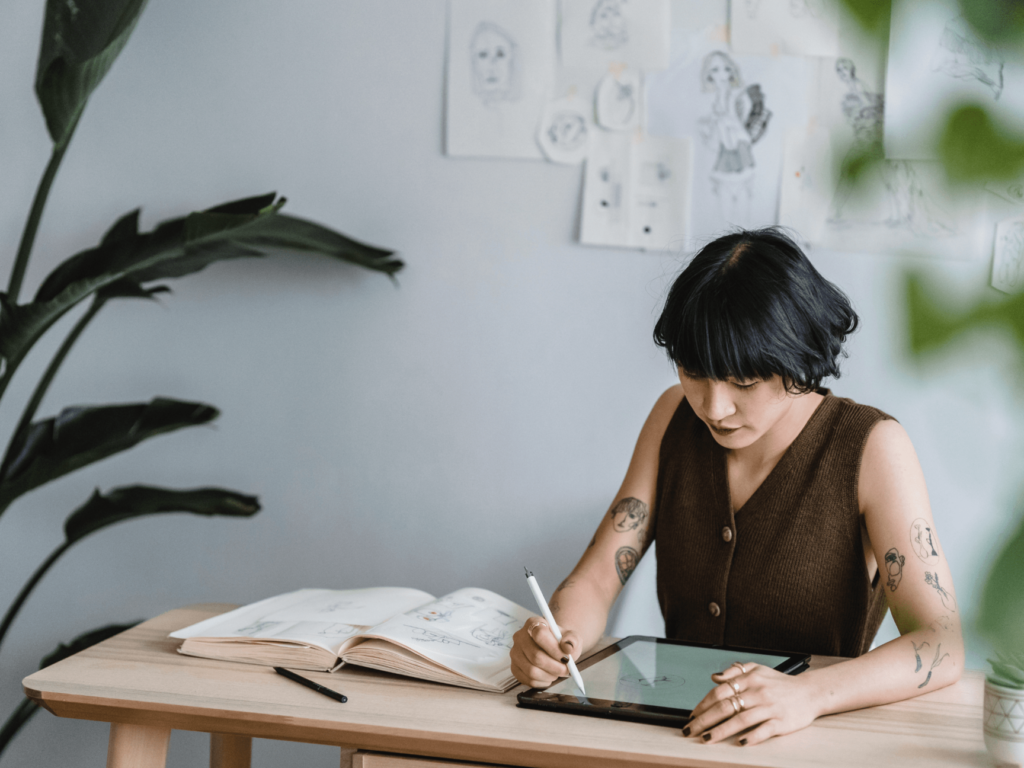 Alright, so you're now caught up on this history of two different art styles. But what's this all got to do with graphic illustration? Well, frankly, everything. A graphic illustrator is an artist who combines elements of illustration with graphic design. The merging of fine art and graphic art generates a unique 2D art style.
We mainly use graphic illustration for communication and/or entertainment. These artists will create new designs for a company, or to illustrate stories distinctively. While it may be confused for graphic or fine art, a graphic illustrator's work offers a powerful and unique sense of clarity. It often has more detail than graphic art, but more simplicity than a traditional illustration (though this isn't a universal rule).
Where You'll Find Graphic Illustrations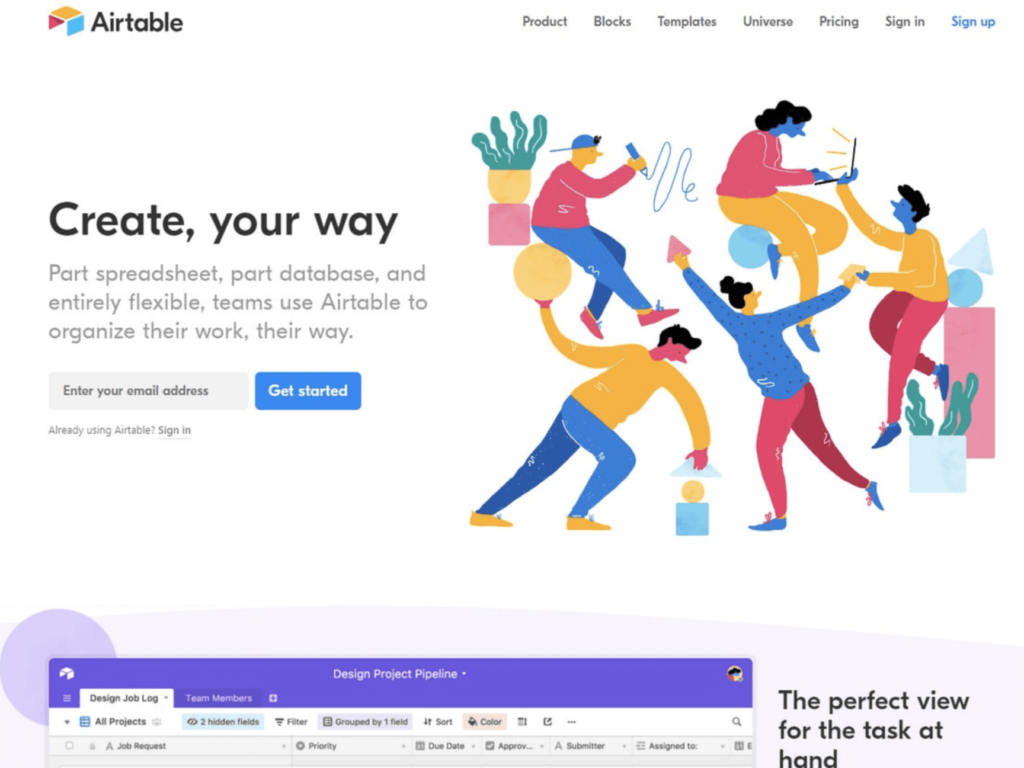 Graphic illustrations can be found anywhere.
Flyers, pamphlets, and brochures
Magazines and books
Advertisements such as billboards, posters, transportation ads, and online banners.
Websites, especially on a homepage
On merchandise
On packaging
Safe to say, you'll probably come across a graphic illustration each day.
Illustration vs. Graphic Design vs. Graphic Illustration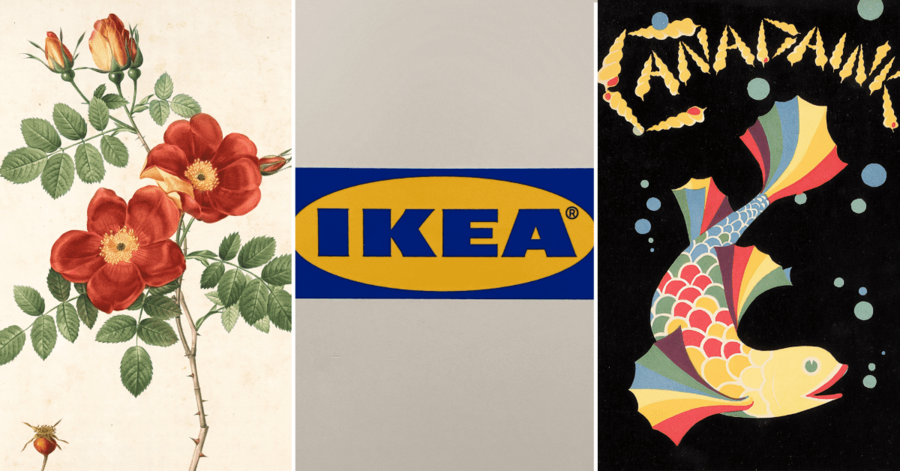 If this all still seems confusing to you, we'll break it down a little more. Let's go over the key differences between each art style.
We already know the definition of graphic illustration, but what about its two parent styles?
An illustration is a visual way to explain or decorate a written text.
Graphic Design is the skill of taking text and combining it with pictures for commercial use.
So how exactly do these three art forms distinguish themselves? Well, if you ask a graphic designer, an illustrator, and a graphic illustrator to create the same thing, they'll each give you wildly different results, intended for different purposes. These differences come from two main things.
Schooling
Both traditional illustrators and graphic illustrators focus on developing creative educations. In a trade school or university, they'd be required to take classes in painting, art history, etc. In the meantime, graphic design students will focus more on products and branding. Web design principles, presentation setup, and publication are among the subjects taught in graphic design.
Both graphic designers and graphic illustrators will pay attention to how their work looks along with typography. Though graphic designers will focus on this much more intently. While graphic designers can do the typography themselves, most graphic illustrators do not specialize in this.
Job Descriptions
As I mentioned before, all three artists are hired for different reasons. An illustrator is hired to interpret a text, and create an image to go along with it. A graphic designer is normally hired for projects involving typography, composition, and color schemes.
Graphic illustrators, on the other hand, are normally assigned with drawing and creating new designs for a company/establishment. They'll be the one who creates a brand's visual identity. Their main goal is to bring their immense creativity to the forefront while also adhering to the rules of composition, color, and structure.
Some Examples of Graphic Illustration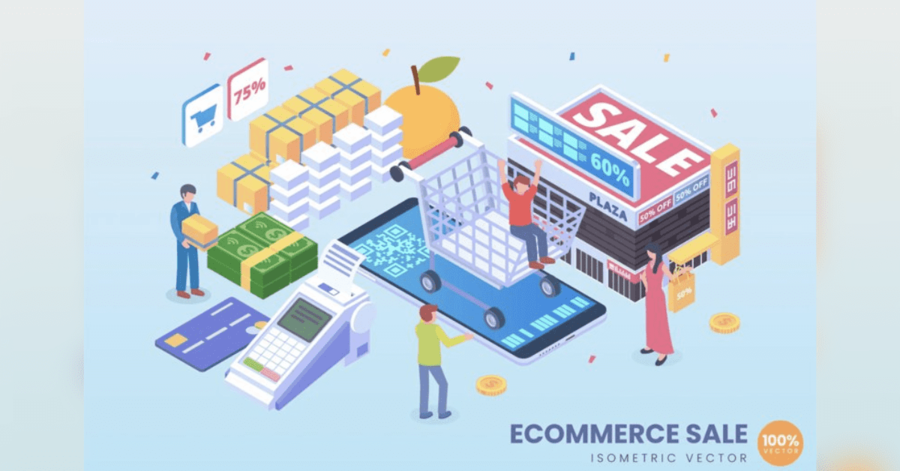 The controversial Corporate Memphis art style is a perfect example of graphic illustration. It's straightforward while illustrating exactly what the company stands for. While this art style is commonly criticized for its lack of originality, I believe that companies use them for accessibility. The simple shapes and bright colors are easy to read and interpret.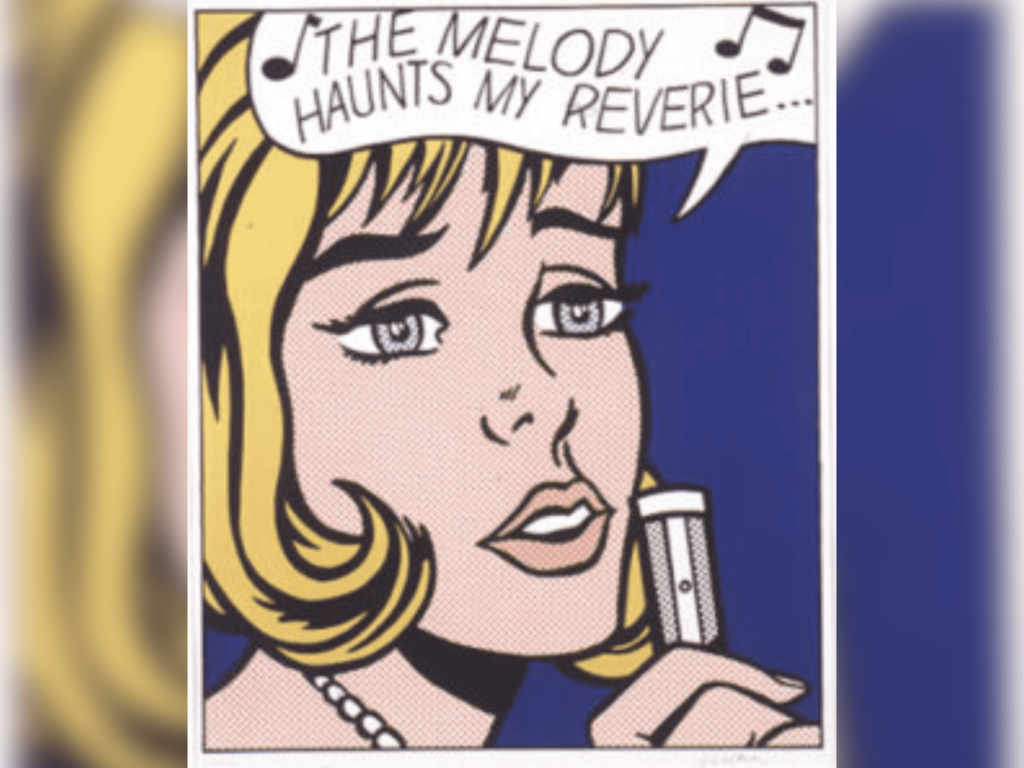 Pop Art can be viewed as a form of graphic illustration. This style appeared in the mid to late 1950's. Artists such as Peter Blake, Keith Haring, and Roy Lichenstein offered a unique alternative to traditional art. As you can see here, the image incorporates many graphic elements to what would otherwise be a traditional illustration. Pop art also incorporates typography, with its frequent use of speech bubbles.
This is a rare type of graphic illustration that can be created for non-commercial purposes. Though advertisement that incorporates pop art is something I can personally never get enough of.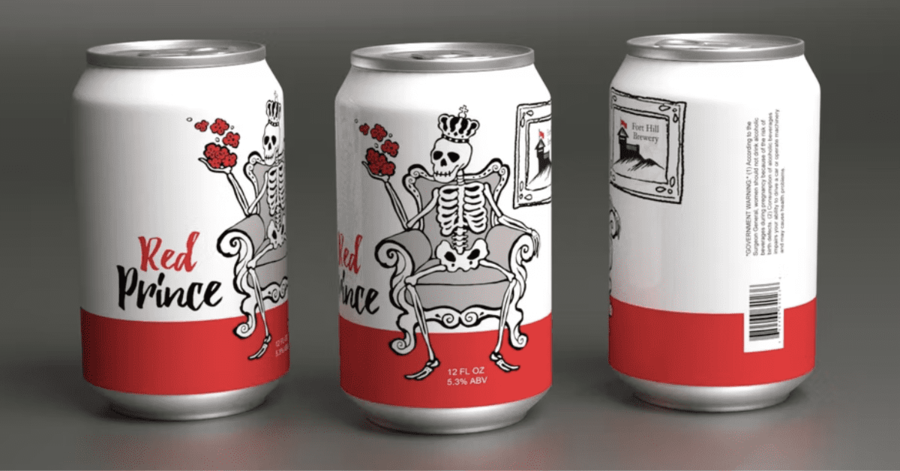 Here's an example of a graphic illustration used as a type of packaging label. I want you to notice how the illustration's color scheme matches that of the logo. Regardless of whether a graphic illustrator is creating the logo themselves, they must consider overall branding while working.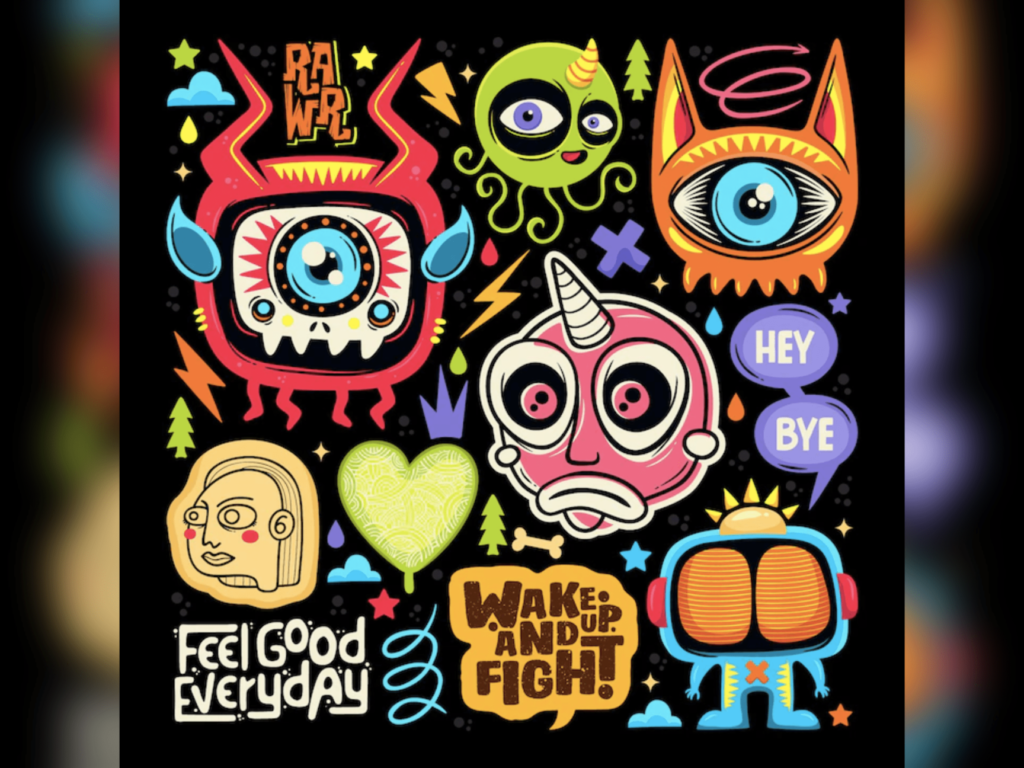 As you can see, this art form comes many many different variations. Graphic illustrators are a distinctive group of people, with a very diverse set of skills.
What Specialized Work is Done By Graphic Illustrators?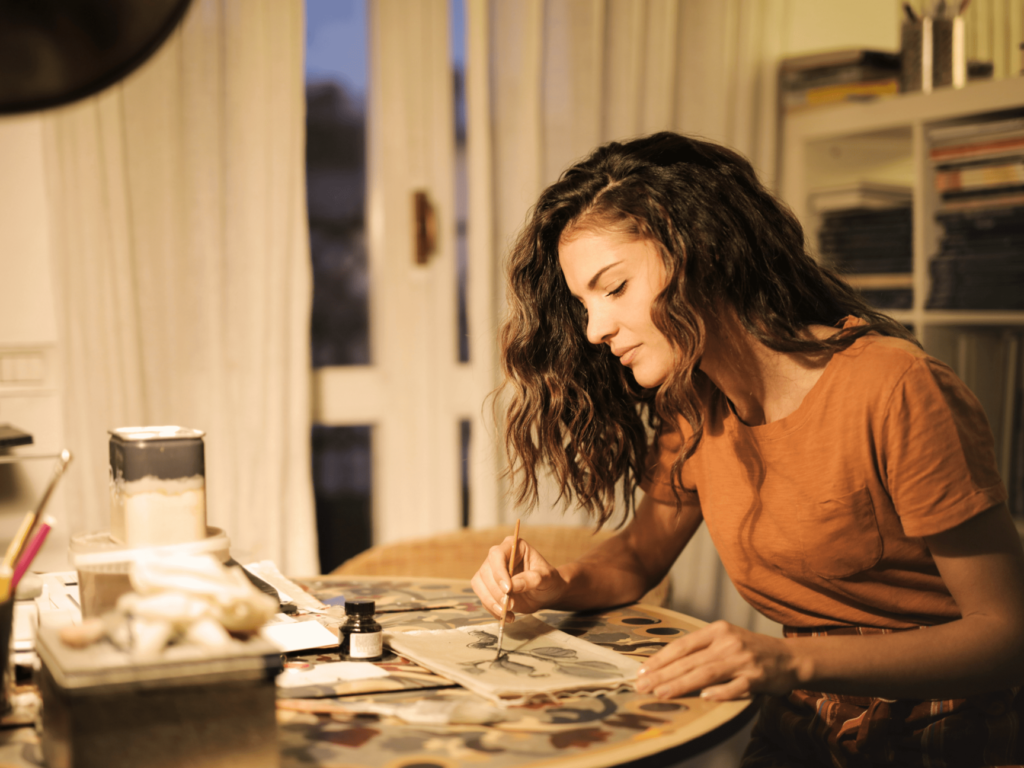 The process of a graphic illustrator is very similar to that of a regular illustrator. If you've read my previous article on hiring an illustrator, then you already have a good idea of what you'll be getting into. For those who aren't caught up – no worries. I'll give you a quick Refresher.
So I want you to imagine yourself in the role of a graphic illustrator. A company just hired you for a small project. The first thing you'll have to go through is project consultation. This is the process in which an illustrator communicates with the team members, commissioner, or employer asking for their assistance. You may be meeting with an editor, a marketer, or even the head of the company. This consultation is all about clear communication and working towards a common goal. You'll discuss exactly what your client wants done, as well as any payment methods and deadlines.
Depending on the project, you may need a short to do some research. After that. it's time to start sketching. You may want to do multiple sketches with different concepts in mind to see what your client likes best. You also meet provide sketch previews so that clients will have some oversight over what you're doing.
Once your client has approved a sketch, you'll get to illustrating the final project. Depending on who you're working for, you may still have to provide previews throughout your process. People like to know what they're getting, after all.
What Tools Do Graphic Illustrators Use?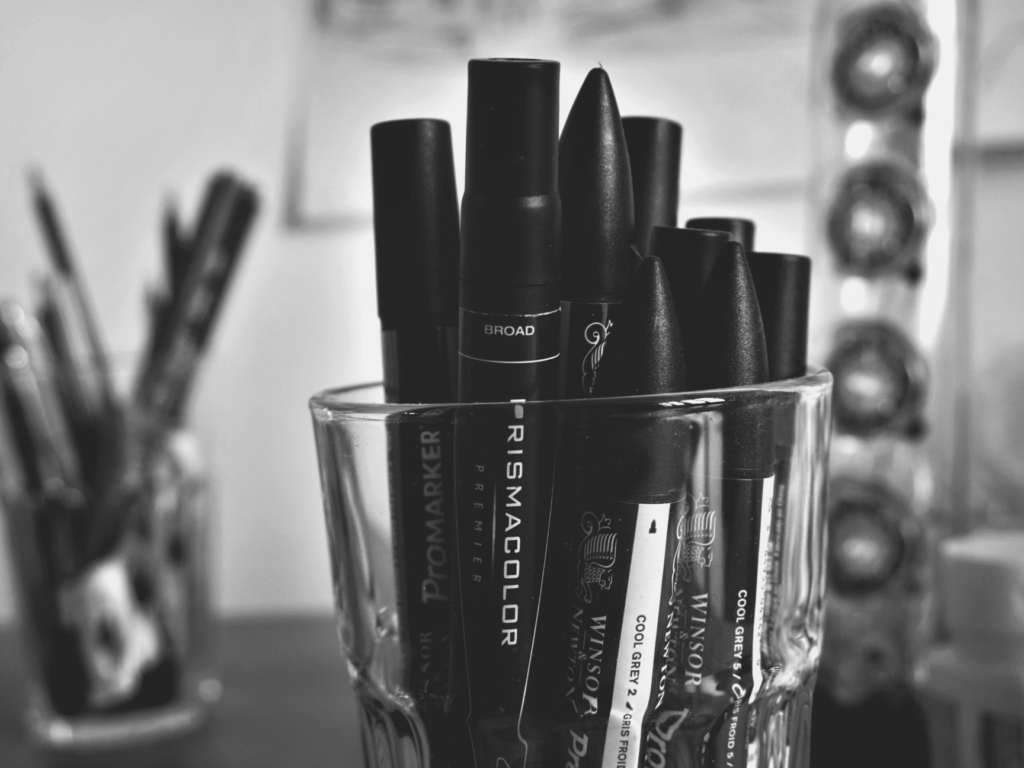 Most graphic illustrators will use some type of tablet to conduct their artwork.
The cheapest option for this is a Wacom Intuos tablet. I know there are a lot of varieties of this, as well as options from different brands. But the main concept is the same; you hook the drawing pad up to a computer/laptop and use a stylus to create. By using Photoshop or any other illustration program, you can view your art on the screen while drawing on the pad. Although it is affordable, it'll take some time to get used to. Your eyes will be focused on the computer screen, and you won't be able to look at your hand movements. Though it does get easier over time.
If you're a truly serious graphic illustrator, I'd strongly recommend getting a tablet in which you can draw directly on the screen. I recommend the Cintiq or the iPad. The Cintiq is designed with professional artists in mind, while the iPad offers portability.
Of course, you can always go the traditional route, by using pens, pencils, markers, in various paints. While the use of technology is on the rise, some artists feel more comfortable sticking to long-established methods.
How Much Are Graphic Illustrators Making?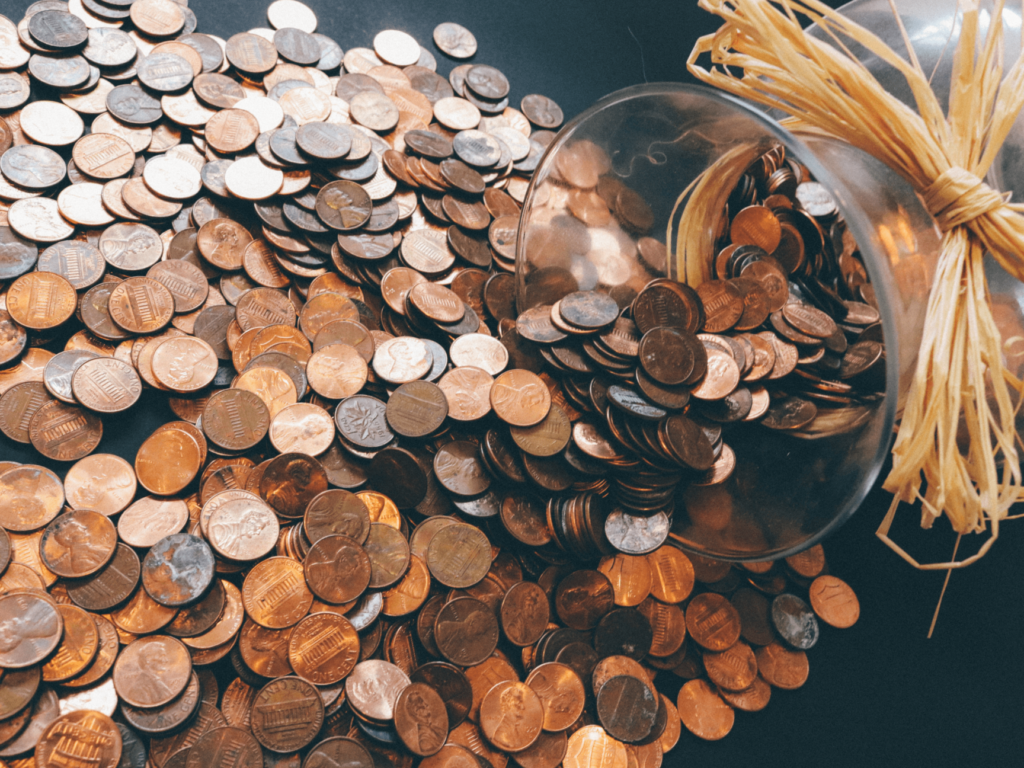 Like most artistic pursuits, a graphic illustrator's salary will depend on multiple factors. In simple terms, it depends on your skill level and employment type. If you're a freelance illustrator or self-employed, you'll get a lot more freedom. Who wouldn't want to work from home? The ability to get out of bed with no worries of throwing some clothes on in running to an office? Now that's what I call luxury. But of course, if you work from home you likely won't have benefits. You'll also have to promote yourself unless you're working with an agency.
If you're a hired artist then you'll likely get benefits, and if not then at least you'll have a study salary. In the art world, a study salary is definitely a luxury. Sure you may have to get up and work on a 9 to 5 job, but overall, there'll be less responsibility on your hands.
The average annual salary of a graphic illustrator is $51,893. That's about $25 an hour.
Not too bad, right? Well, a graphic illustrator got to work pretty dang hard to get to that wedge. Trust me when I say that they don't start out making that much. When a commissioner or employer is looking at your profile they look at your years of experience your pro folio any customer reviews and the opinion of your past employers.
How Much Experience Is Needed to Become a Professional Graphic Illustrator?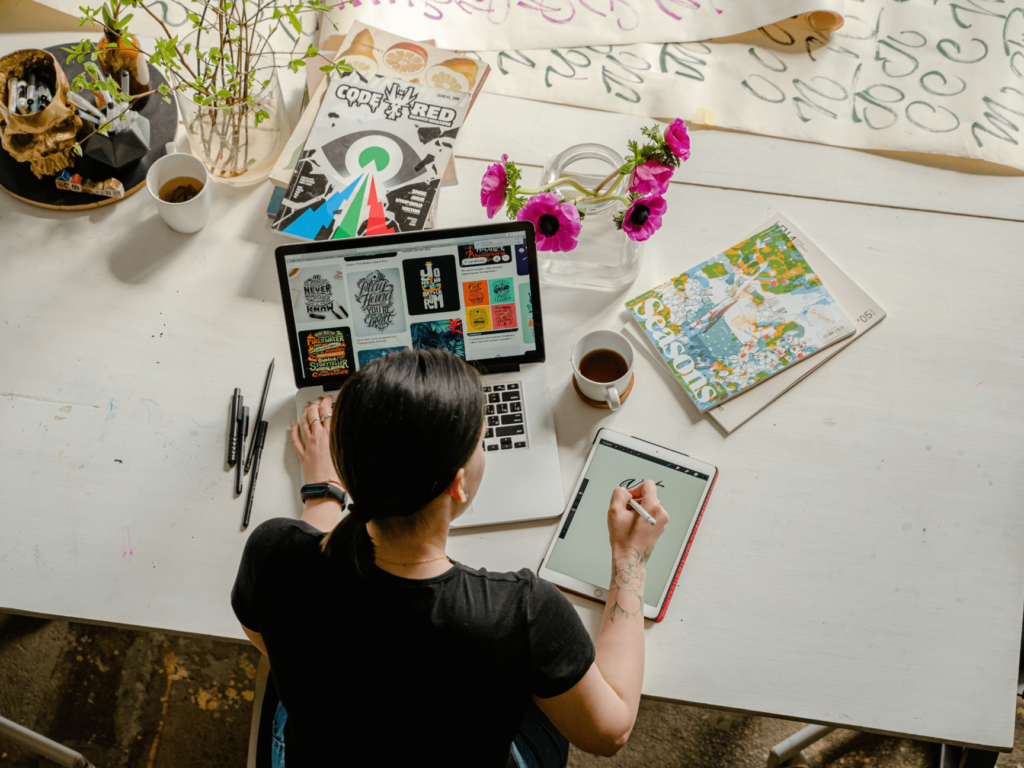 Employers pay a lot of attention to your experience, and understandably so. What exactly can you do to gain that experience?
A professional graphic illustrator normally has a formal education. Furthermore, most will have gone to the board of higher education. That means college, university, or an art school. Basically, it's always a good idea to take some formal art classes before pursuing a career in illustration.
While it isn't exactly necessary, a degree in the field of graphic design illustration or anything related makes a graphic illustrator appear more reputable. Though regardless of how you get it, you've got to have some trained artistic skills.
On a larger note, you'll also need time management organization, and teamwork skills. These aren't normally talked about enough, the business side of this career is just as important as the artistic side.
For an entry-level position, graphic illustrators shou have one to three years of previous experience. As an artist, you can get this experience through internships and/or freelance work.
Where Can I Hire A Graphic Illustrator?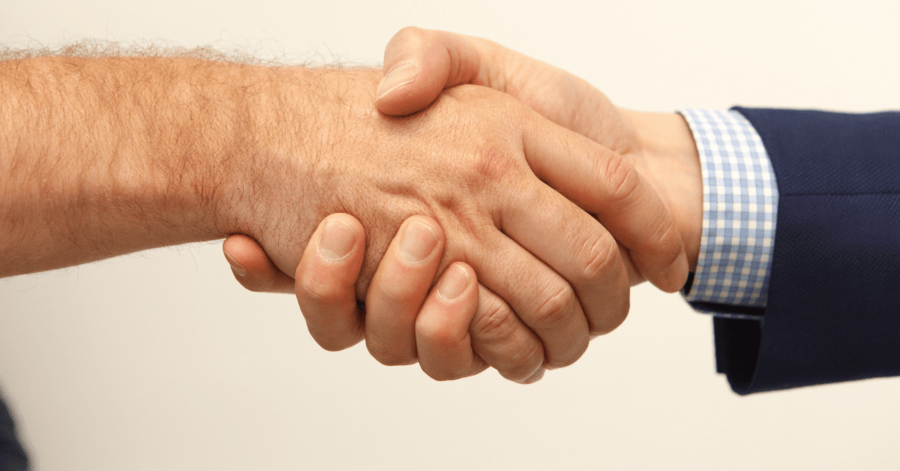 You have many options when it comes to hiring graphic illustrators, whether you're searching personal brand or an established company.
There are plenty of freelance sites out there, but nothing offers the same guaranteed quality as Penji. We're a graphic design company that seamlessly pairs you with the right illustrator for your specific project. There's no need to worry about cost either. With Penji, you'll have unlimited graphic designs, illustrations, presentations, and more at a fixed monthly rate.
Click here to take a look at all our options and services.