Running an agency is no easy feat. Whether you're managing a marketing, branding, or design agency, there are countless moving parts to keep track of. From managing client relationships to tracking project deadlines, it can be overwhelming to manage everything manually. Fortunately, agency management software can help you get more done with less effort, and most of it is affordable.

By streamlining your workflow and automating tedious tasks, agency management software can help you accomplish more in less time so you can focus on growing your business and delivering top-quality work to your clients. In this blog post, we'll take a closer look at agency management tools that can help you boost productivity, improve collaboration, and manage projects better.
1. Monday.com for Project Management
Monday.com is a cloud-based project management tool that allows you to manage projects, tasks, and team members all in one place. It's easy to use and highly customizable, making it a great fit for teams of all sizes. In Monday, you can track deadlines, assign tasks to individuals, and rate projects by priority.
2. Asana for Project Management
Asana is another popular project management tool that helps teams stay organized and on track. With Asana, you can create tasks, assign them to team members, set deadlines, and track progress. It also integrates with other tools like Google Drive and Slack. If you're seeking more granular agency management software, this is where Asana shines.
3. Hemingway for Editing
Hemingway Editor is a web-based writing tool that helps you write clear and concise content. If you're good at spelling but not other aspects of writing, Hemingway is a game-changer. It highlights lengthy, complex sentences and common writing errors like passive voice and adverb overuse, making it easy to spot areas that need improvement. This agency management tool uses a color-coded system so you can learn each type of writing error and see how often it shows up in your copy.
4. Trello for Organization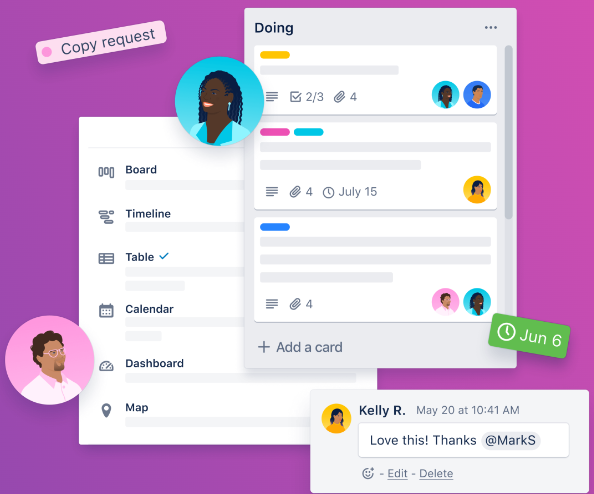 Trello is a famous tool that is often confused with things like Asana and Monday. The difference is that Trello is less complex and uses the Kanban style of organization. Trello uses boards, lists, and cards to help teams collaborate and stay organized. It's a visual tool that allows you to see the status of tasks at a glance, making it easy to keep everyone on the same page.
5. Basecamp for Project Management
Basecamp is agency management software that focuses on communication and collaboration. It has features like to-do lists, message boards, and group chats, making it easy for teams to stay connected and work together. Some critics claim it's slower than Trello because it's weighed down by more features. Test out both and see what works better for you.
6. HubSpot for CRM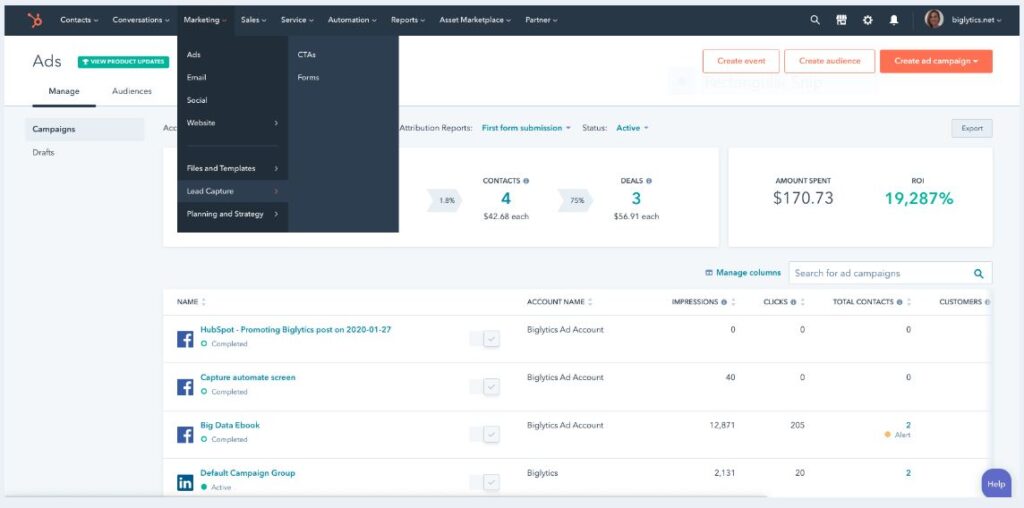 HubSpot is a renowned CRM software for good reason. It offers a wide range of features to help you manage your client relationships. It includes features like contact management, deal tracking, and marketing automation. HubSpot also offers a free CRM option, making it an affordable option for agencies of all sizes.
7. Yoast SEO for Search Ranking
Yoast SEO is a plugin for WordPress that helps you optimize your content for search engines. Rather than going through the hassle of becoming an SEO expert, Yoast helps you cut to the chase. It provides real-time feedback on your content's readability and SEO, and offers suggestions for improvement. For example, the plugin might suggest you beef up your target keyword, or space it out more evenly throughout an article.
8. Expensify for Expense Tracking
Expensify is a mobile app that helps you manage business expenses. It allows you to track receipts, submit expense reports, and get reimbursed quickly. Expensify also integrates with popular accounting software like QuickBooks and Xero, making it easy to track expenses and manage your finances. If you've been looking for a tool that makes tax time easier, Expensify is your savior. It's a type of agency management software that blends seamlessly into your business.
9. Pipedrive for CRM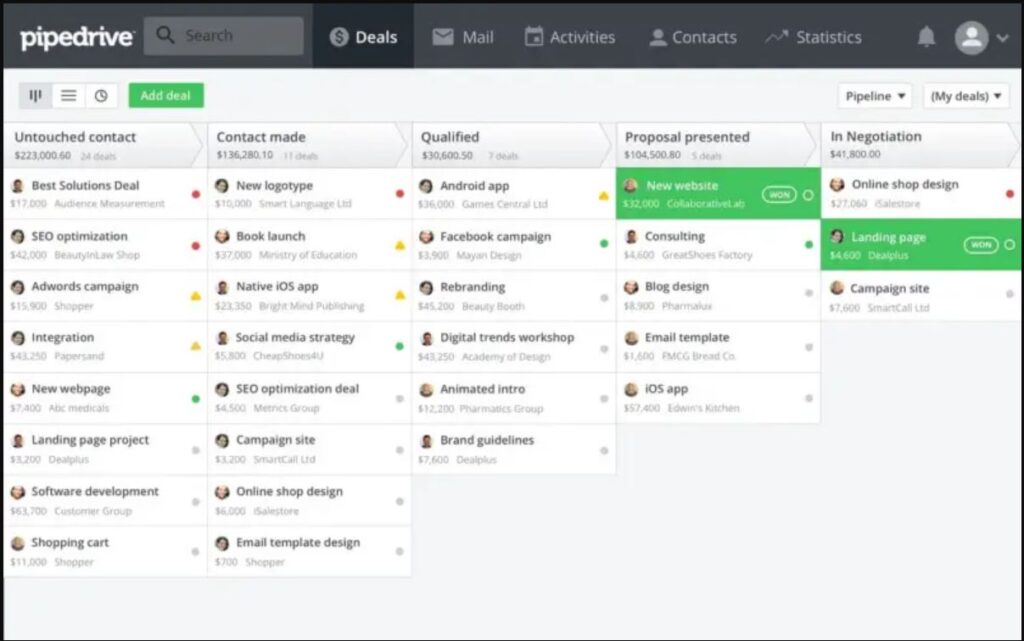 Pipedrive is a CRM software designed specifically for sales teams. It offers features like pipeline management, activity tracking, and sales reporting. Pipedrive is a user-friendly and affordable option for agencies that are looking to organize prospects and stay in touch.
10. CoSchedule Headline Analyzer
CoSchedule Headline Analyzer is a tool that helps you create attention-grabbing headlines. If your agency sends out periodic emails, publishes blogs, or creates any other content, it's a nice tool to have. CoSchedule analyzes your headline for factors like word choice, length, and emotional impact, and offers suggestions for improvement.
11. Penji for Unlimited Graphic Design
Unlimited graphic design is an essential agency management tool for those who want high-quality visuals quickly and cost-effectively. With unlimited graphic design, agencies can easily order visuals that will help them stand out from the competition and make a lasting impression on potential clients – and you can do the same for their clients.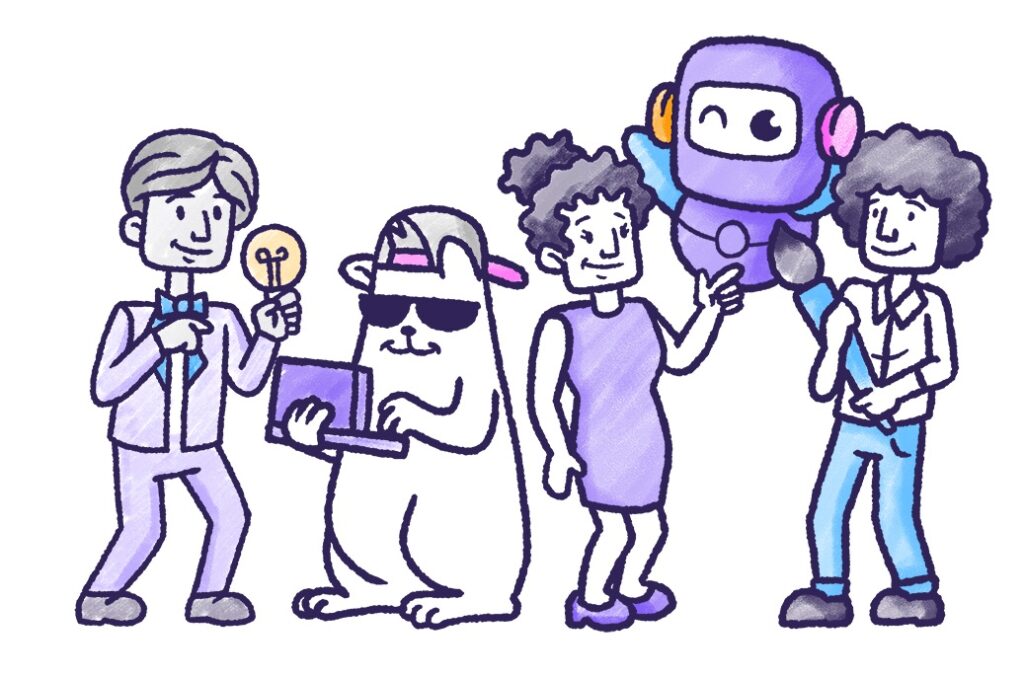 As the marketing industry continues to evolve, it's important for agencies to have access to the right tools. Penji's unlimited graphic design subscription is one of those must-have tools for any modern agency. It provides comprehensive graphic design services that can help you create stunning visuals for your campaigns.
From logos and icons to website banners and social media graphics, Penji has you covered. With unlimited, you get access to an infinite number of designs with no hidden fees or extra costs – not even for revisions. This makes it an ideal solution for agencies looking to streamline their design process and still get great designs for their clients.