With American consumers spending over $500 billion on online shopping, it's no surprise why eCommerce is becoming a run-of-the-mill industry suitable in this digital age. And due to its highly-saturated nature, it's essential to make your eCommerce website in a league of its own. One household name in eCommerce website building is WordPress. You may be thinking, out of all the website builders brawling for eCommerce companies, why should a WordPress eCommerce website be a howling success?
Presently, there are over 1.6 billion websites online. More or less 200 million sites are only active, though. Likewise, if the fact that WordPress has a market share of 33 percent on the web does not impress you, then let me share with you a couple of points and reasons why having a WordPress eCommerce site is better.
What are WordPress.com and WordPress.Org?
In layman's term, WordPress is the leading open-source content management system that allows you to build your websites from scratch without the use of complex programming languages.
For one, it's the go-to website builder for any WordPress blog, company website, portfolio, forum, membership, and of course, eCommerce store.
WordPress.org and WordPress.com are different. It's also important to know which WordPress service is right for your business. WordPress.org offers self-hosting services that allow you to use the open-source WordPress software for free. On the flip side, WordPress.com is a paid service that runs through WordPress.org software. It's still simple to use, and it's a for-profit service that's less flexible than the self-hosted service.
Why Are WordPress eCommerce Websites Better?
Let's forget the statistics on how WordPress dominates the web for a second. And let's delve into why eCommerce companies have opted WordPress as their platform of choice. Here are the top eight reasons.
Free
Since WordPress is an open-source system, you can use it anytime for free. Needless to say, paying for hosting and a good domain name means shelling out $14.99 per year for the domain and $7.99 per month for hosting. Unlike other website builders that require you to pay every time you use their software, creating your WordPress eCommerce site will not break the bank.
Extensible and Flexible
Even if you have zero or basic knowledge in web developing, creating your eCommerce website through WordPress will seem like a breeze. Due to the availability of installed themes, you can customize your site according to your preference. WordPress also allows you to integrate many plugins that make your eCommerce site better. From email campaigns, contact forms to credit card payments, nothing is impossible with WordPress.

One example of a WordPress plugin that is in a two-horse race with Shopify is WooCommerce. If you have a full-scale website for your business, you can transform your website into an eCommerce store by installing plugins like WooCommerce or WP eCommerce.

Plus, WordPress is very flexible as it gives you carte blanche to whatever you want to do with your site. Check out this cool website from noformat, a design studio in New York. The homepage is an eyeball that follows your cursor wherever it is on the screen!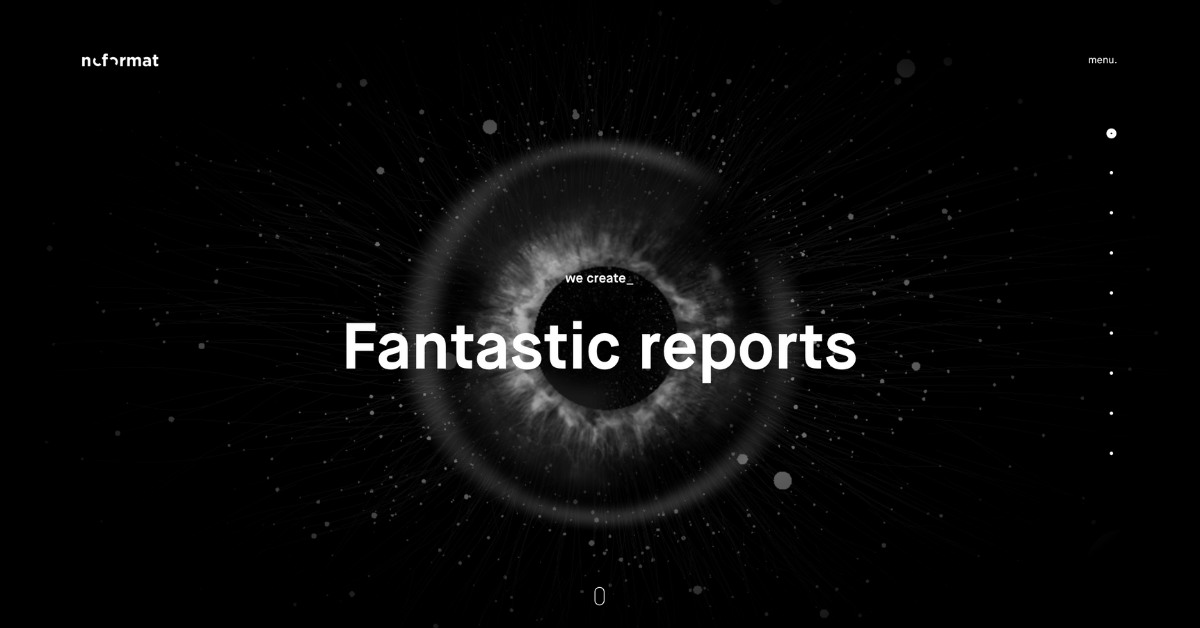 Built-in Analytics
When you build your WordPress eCommerce site through WooCommerce, you no longer have to buy third-party analytics tools or software because it already has a built-in analytics tool. You can use the tool to:
Track sales
Analyze individual customer statistics
Calculate daily and monthly sales
Monitor orders received
Audit customer order behaviors
Check highest-selling areas and times
For instance, this hot sauce vendor based in Hawaii, Adoboloco, utilizes the WooCommerce plugin along with their blogs, recipes, and an accessible cart on the header.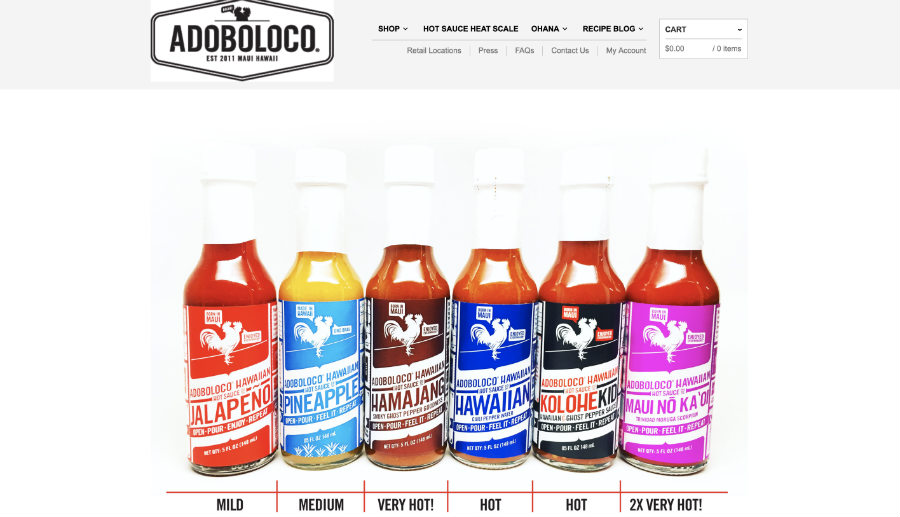 SEO-Friendly
Since WordPress is a content management system, it carries a framework that search engines love to crawl in. Thus, Google loves WordPress. Moreover, if Google loves WordPress, then that means your eCommerce site is getting a lot of brownie points in the SEO marketing strategy. And we all know how important it is to rank first on search engines through SEO marketing.
Mobile-Friendly
The beautiful thing about creating your WordPress eCommerce site is that you can customize the overall web design. Once again, customizing your eCommerce web design is vital to get those sales in the bag. Luckily, WordPress offers countless unique themes that are automatically responsive. Or you can find more from sites like SuperbThemes for other mobile and SEO-friendly themes for your eCommerce site. Which means, they can be automatically viewed on smartphones and tablets without an issue. In case there are themes that are not very responsive, WordPress also offers a mobile viewing option to make for seamless user experience.

Notice how beautiful Walt Disney's webpage looks like on both desktop and mobile. If a well-known company is trusting WordPress for their business, it's high time your eCommerce business should too.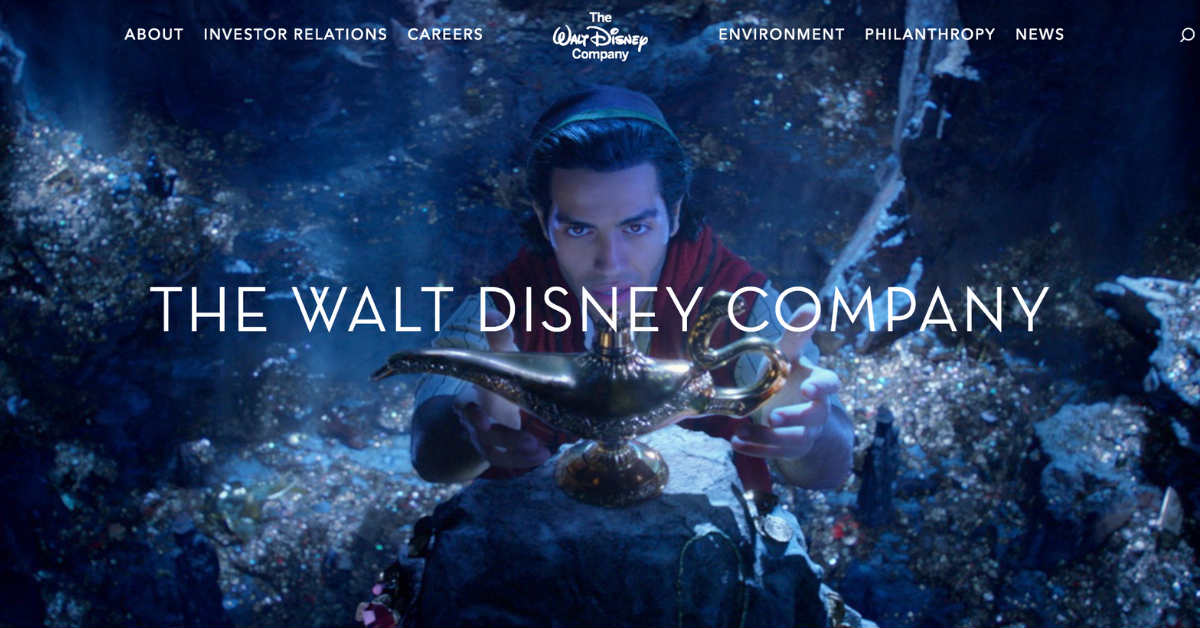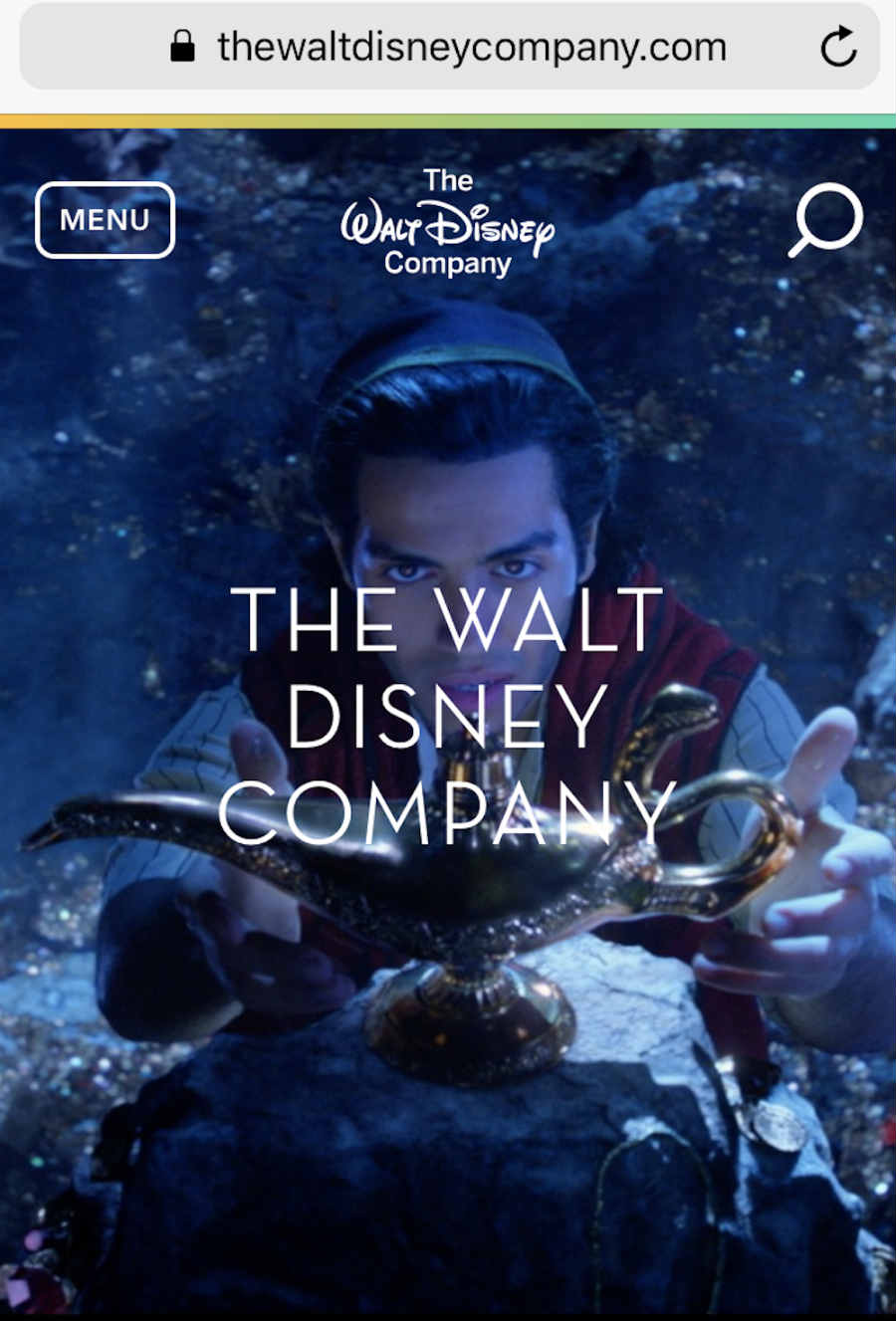 Supports All Kinds of Media
Having an eCommerce site would need the most compelling advertisements in the form of different media types. Although high-quality images for your products would usually hack it, other kinds of media such as videos, audios, or animations are also crowd-pullers amidst an extensive competition. You can easily upload tutorial videos of your products or any informative content that will help those sales pile up.

One great example is Femme and Fierce's super chic website with fantastic color, typography, and all sorts of media you can think of. From twirling lollipops, kissing lips to animated stickers, everything just works really well.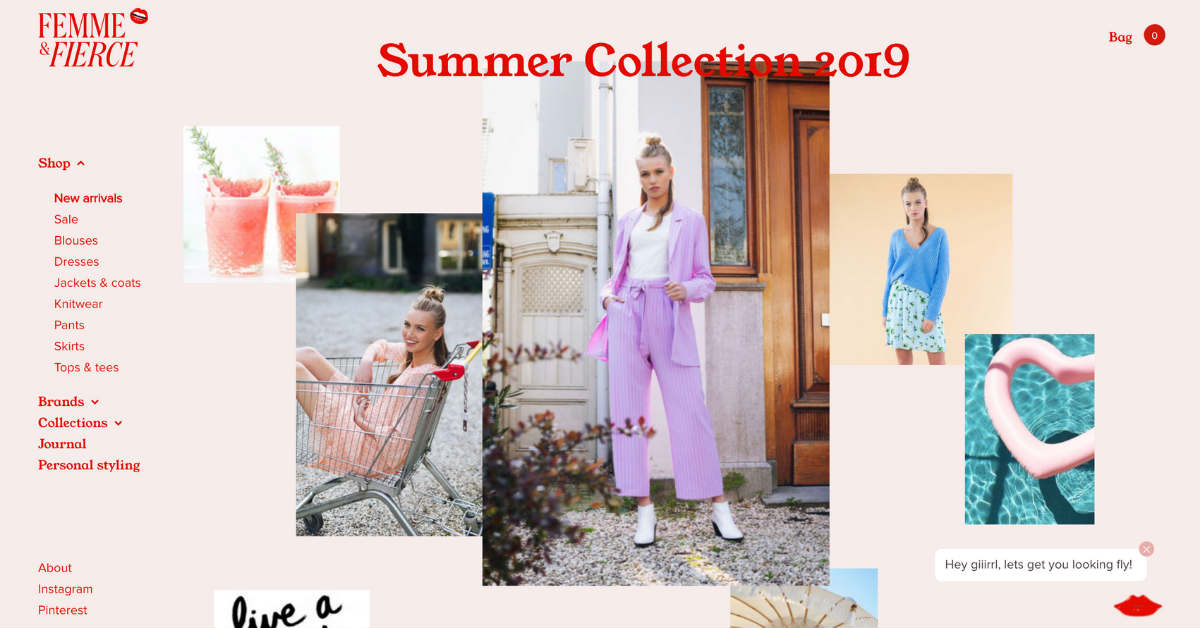 Topnotch Security
As the upheaval of eCommerce sites amplifies, the hackers are also trying to double down on penetrating these online businesses. With a WordPress eCommerce website, you are reassured that its developers are continually updating its CMS framework, plugins, and security measures to keep all websites safe from hackers. Nevertheless, it's always a site's owner's responsibility to use plugins from reliable sources only. Plus, it also doesn't hurt to cover your website with a third-party security system for that extra layer of protection.
Broad Community
Due to thousands of WordPress users online, you will never be stuck in limbo. In case you encounter difficulties (for some rare reasons) when establishing your WordPress eCommerce website, there is a lot of free help in the form of blogs, forums, tutorials, or even social media groups that can get you back up on your feet again.
Boosting Your WordPress Site With Custom Design
Choosing the right website builder is just the first step. To make your eCommerce site really stand out from the rest, you need to invest in a solid web design. A customized website design provides the following benefits:
Better Branding. With a custom design, you can adjust the elements to work with your branding assets and not the other way around.
Improved Reputation. A customized design can boost your brand and project your values and ethics as a business.
Enhanced Trust. Have you ever been turned off by a website because it doesn't look professional enough? A well-designed website will encourage visitors to trust your venture and eventually become loyal customers.
If you want excellent web design without breaking the bank, Penji can do the job. We have the top 2 percent of designers and they can craft designs that aptly reflect your brand identity. Moreover, our skilled designers work hard to deliver designs without 24 to 48 hours so you can stay on schedule.
Below are some of the web designs we've made for our past clients. To see more samples, you can check out our portfolio.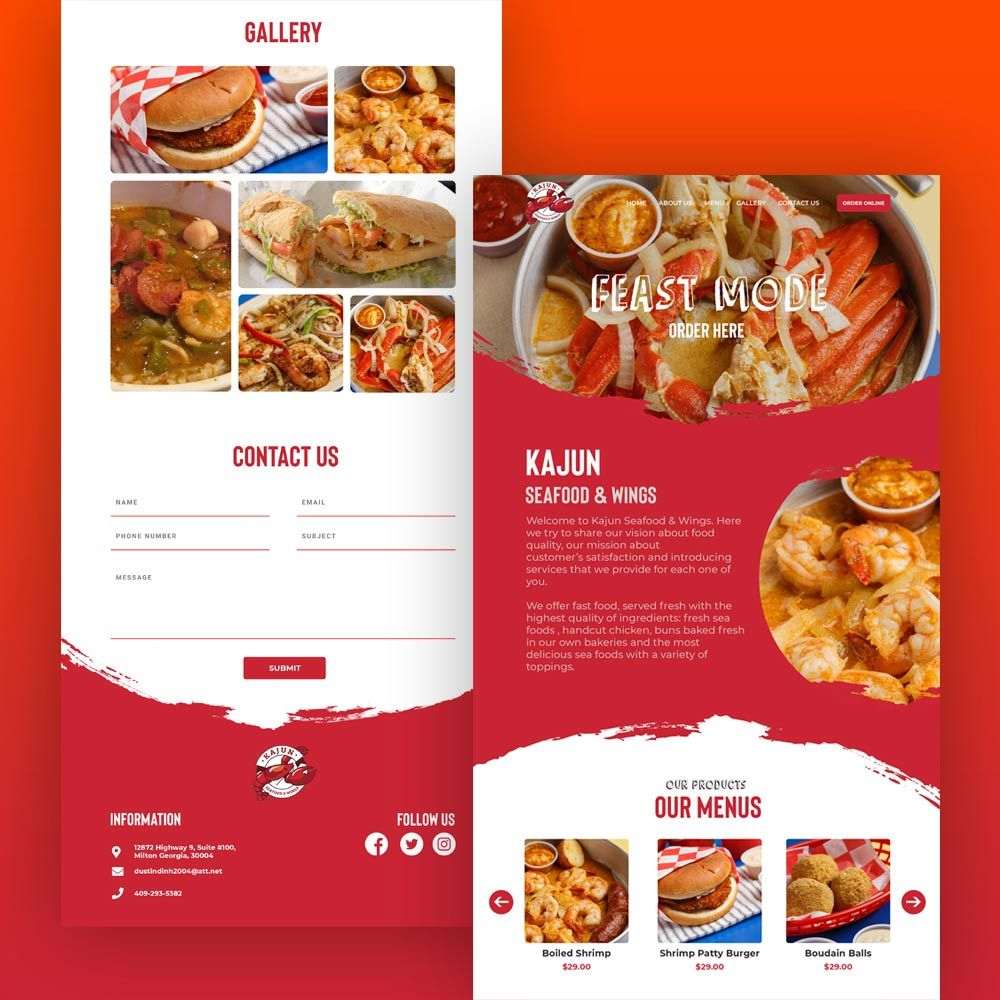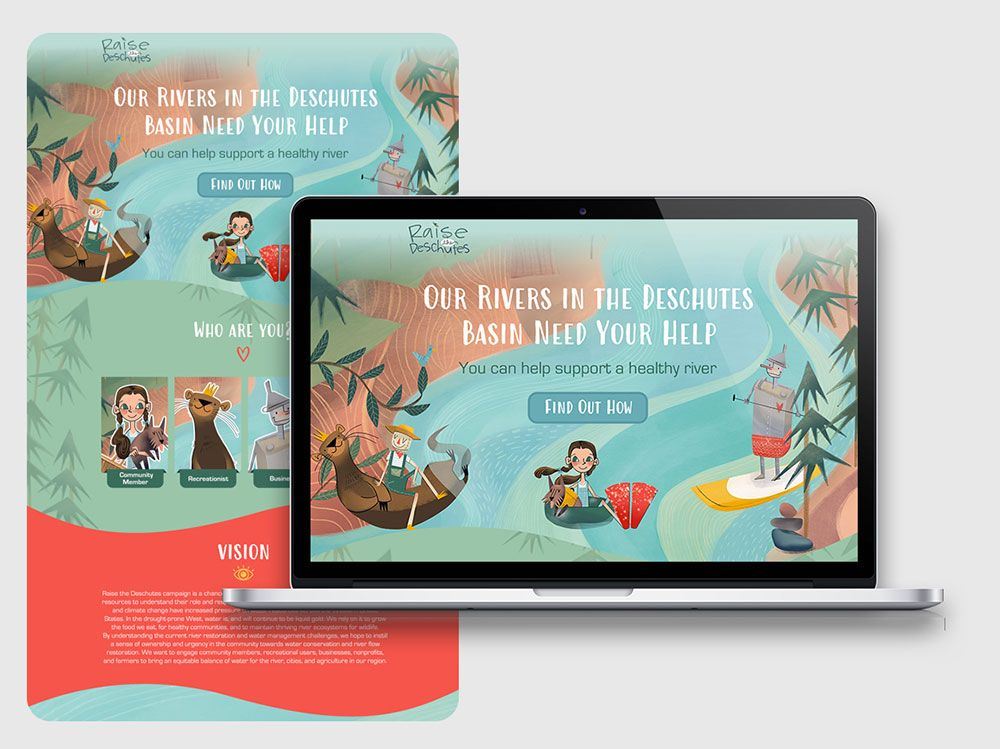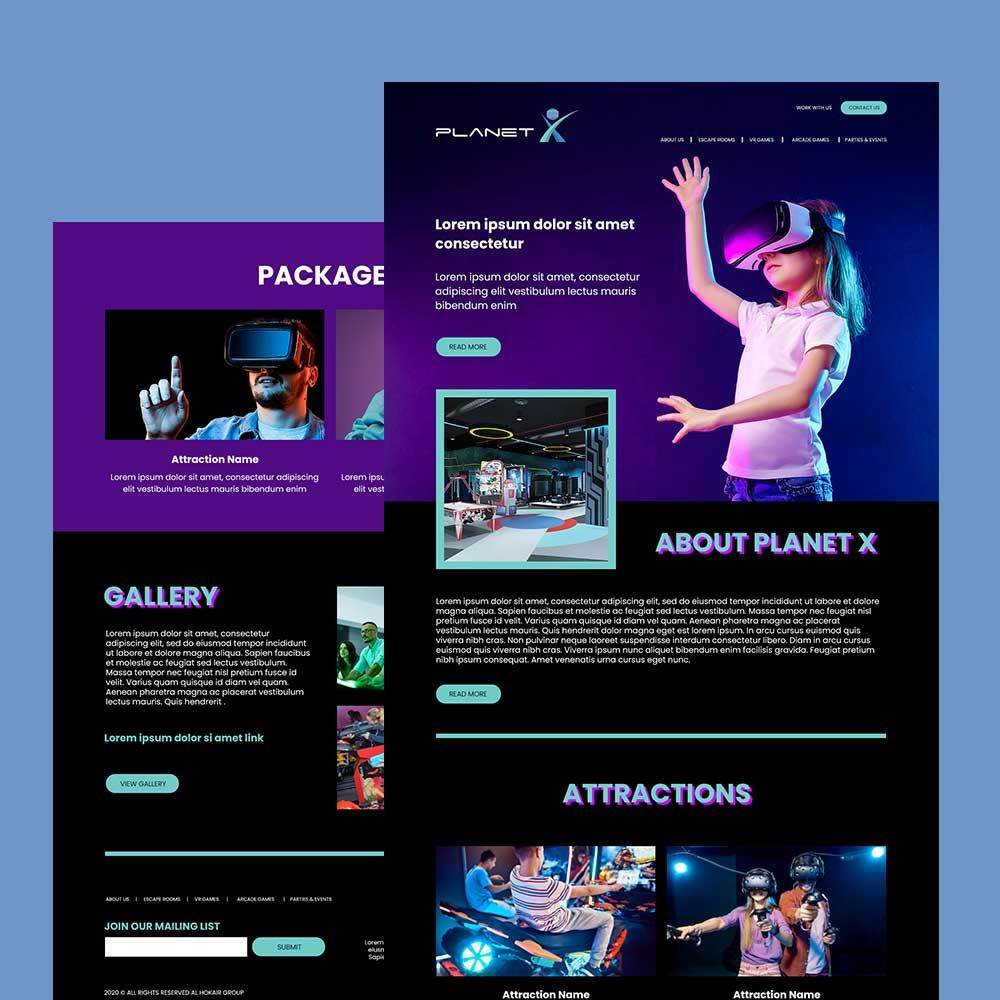 Best of all, it only takes three easy steps to request a design from us:
1. Create the Project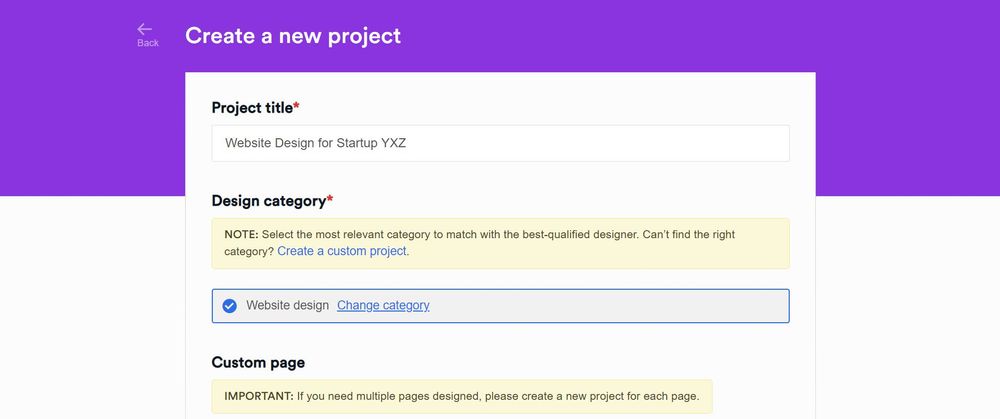 In the Penji dashboard, click New Project. Type in the title of the project and select website design. In the description box, put in as many details as you can about the project you need. Once done, click Create Project. It will be assigned to a designer who'll get in touch with you if anything needs to be clarified.
PRO TIP: Communication is key when it comes to requesting designs. To make sure that the designer gets the look you want, take the time to include links to image pegs. It's also best to attach links to your website and to include info such as color palettes and other branding assets.
2. Review and Revise
Within 24 to 48 hours, the designer will get back to you with a draft. To view, click on the file within the thread. If you need anything revised, simply click on that part and type in your comments. The design will be returned to the designer for revision and will be re-submitted to you within 24 to 48 hours.
3. Download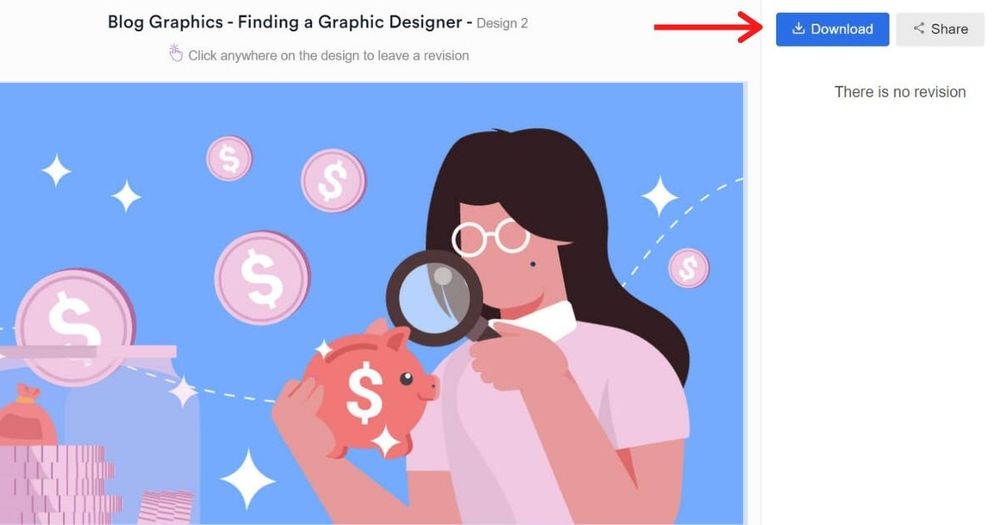 Once you're happy with the design, click the "Download" button and it will automatically be saved to your computer. Yes, it's that easy!
The Lowdown
WordPress, being a free and versatile platform, can be an excellent tool for ventures of all sizes. Because it's SEO-friendly, mobile-friendly, and offers analytics, it's certainly one of the most attractive options available today.
However, acquiring a WordPress website isn't the be-all and end-all of establishing an online presence. Web design is just as crucial. Luckily, you won't have to look far and wide to find a web designer to take care of your eCommerce site. Sign up with Penji today and see how we can help you grow your brand.
Updated October 29, 2020