What Empowering Women Means to Philadelphia: Women In Tech Summit 2019

By Sekinah Brodie, 05/15/19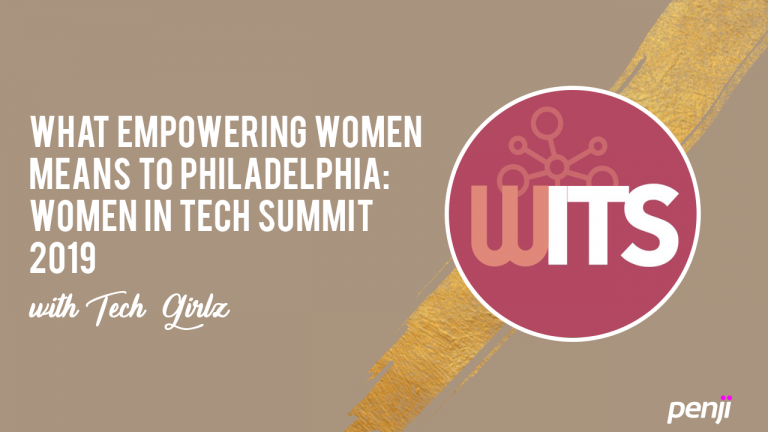 Episode #25 of Shades of Success was recorded on April 12th, 2019 on location at the Women In Tech Summit. This event was held at the Science History Institute in Philadelphia. During the event, I got the chance to hear innovative and progressive talks from some of the brightest female minds in tech. I also got to interview several of these women in order to get their take on women empowerment, their challenges in the tech industry and creating inclusion in tech.
One thing I noticed was that even though my guests were very diverse, they shared many of the same experiences. Though the tides are turning, women are still an undervalued minority in the tech space. I asked 3 important questions during the event – What does women empowerment mean to you, how can we create more inclusion, and what challenges have you faced in the workplace? Check out the episode here!
Women Empowerment
All of the women were excited to share their experiences and connect with other peers who were dealing with some of the same issues. After having these conversations, I became even more confident that even though trends are changing we have a long way to go before women feel valued, appreciated, and respected in tech. The first question I asked was "What does women empowerment mean to you?"
This question was important to me because every woman defines empowerment differently. In my opinion, empowering women means uplifting and supporting women so that we feel liberated. Empowerment means allowing women to be independent in their choices, careers, and lifestyle. Empowerment means trusting, valuing, and protecting the women in our lives no matter what. Being deliberate in our choices to uplift those around us is so important.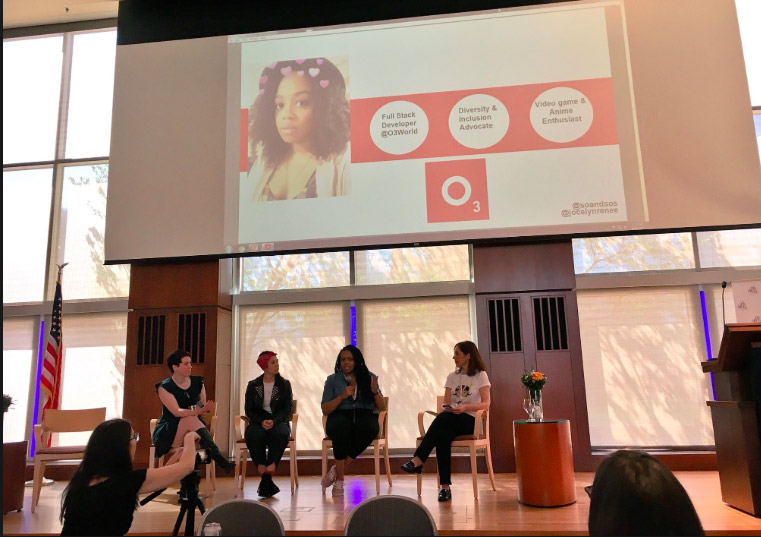 Inclusion in Tech
After finding out what women empowerment meant to my guests I wanted to hear some of their ideas for creating more inclusion in the workplace. In February 2019, Philly Mag highlighted Philadelphia as the third best city in the country for women in tech. According to the study by SmartAsset, women fill 30.2 percent of tech jobs in Philly.
This was compared to the national average of around 25 percent. Incorporating inclusion into tech companies has to start at the top. It must begin with changing the mindset of the majority and addressing unconscious bias. It's not just about hiring women to meet a quota. It requires further support, mentorship and trusting women in these positions.
Overcoming Obstacles
Being a woman in a male-dominated industry has its ups and downs. One thing that many women deal with is being second-guessed and underestimated by their male counterparts. Many times we are criticized first and respected last. These challenges tend to cause imposter syndrome and a lack of confidence. If I could give one message to all women starting out it's to not let this feeling defeat you. You deserve to be where you are and don't give anyone the power to take that away from you.
To wrap up the day, I wanted to pick the brain of the woman at the head of this entire event. Gloria Bell is the co-founder of the Women In Tech Summit. The Women In Tech Summit travels to different cities for a multi-day conference to connect the tech industry. Their goal is to not only support women in the industry but to pave the way for young women who aspire to be in these positions. All of the proceeds from the event go towards the efforts of the nonprofit Tech Girlz organization. Tech Girlz empowers young girls to be future leaders in technology while reducing the gender gap.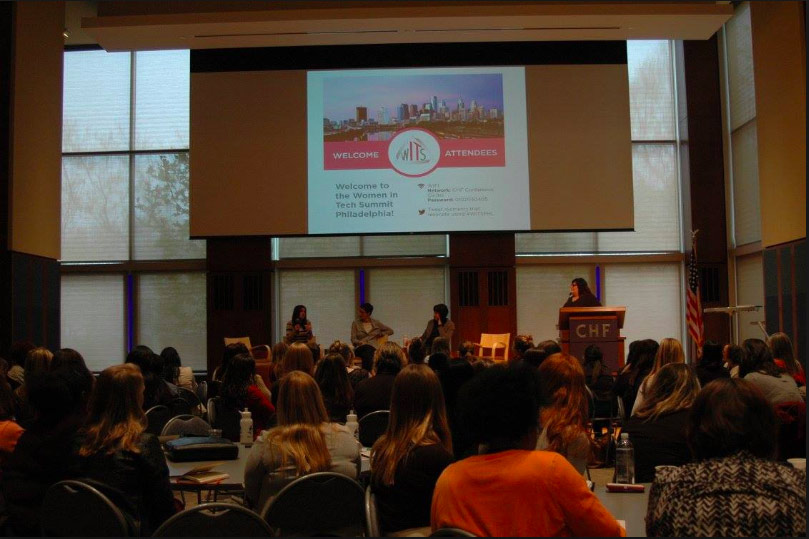 Continuing The Conversation
Women coming together to uplift and build is a beautiful sight to see. I was so inspired by hearing the stories and career journies of all the women I spoke to. Some were transitioning, some had been in the industry for 20+ years, and some were in their first year trying to figure it all out. The common theme is that we all notice a representation problem and we're passionate about creating a solution.
I don't have all the answers as to what that solution will be however, I will do everything I can to keep the conversation going. That conversation starts here! Special thanks to all the guests that allowed me to interview them including – Ashley Turner, Claudia Golden, Caitlyn Deflurri, Hanya Moharram, Fran Curtis, Julie Fischere, Stephanie Moffett, Svetlana Sahay, Laura M. Foley, and Ruth Kalinka. Another huge thank you to Tech Girlz and Gloria Bell for letting Penji experience this event. As I always say the glass ceiling may be hard to navigate to, but once you get there don't be afraid to shatter it.
Want more Shades of Success? Check out our last special event episode at PSL's 3rd Annual Diversity Dinner!