Love reigns supreme on Valentine's Day. And businesses have redefined the holiday by celebrating different kinds of love people experience. Many notable brands like Tiffany and Co and Dunkin' have dominated the holiday leaving a mark on many customers. And you want to follow in the footsteps of these big brands and take it up a notch higher with better Valentine's Day designs.
Plus, while you're here, capture the hearts of your target audience with stunning visuals for your marketing campaigns. Hire Penji to get stunning graphics for your business. But for now, let's take a look at the BEST Valentine's Day designs we've seen so far.
Best Company Valentine's Day Design for Marketing Campaigns
We would like to share with you some of the smartest Valentine's day campaigns from different businesses. Feel free to get ideas and start conceptualizing yours right now.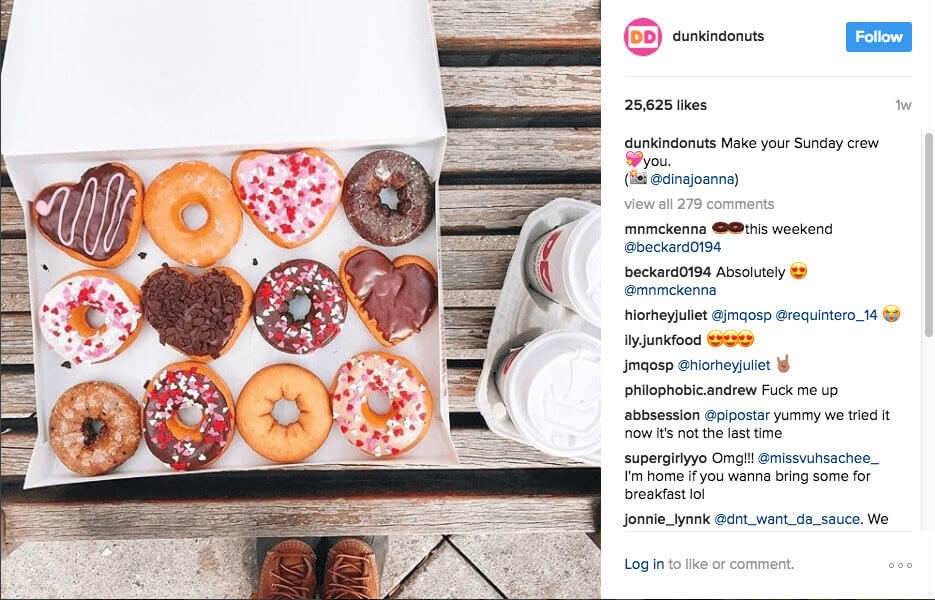 What we love about Dunkin' Donuts' Valentine's marketing campaign is that it uses different social media channels to strengthen its audience reach. They hold small competitions which of course, increases engagement. You can use this technique too but make sure that your images or videos are captivating. Luckily for Dunkin' Donuts, the products are already visually-appealing.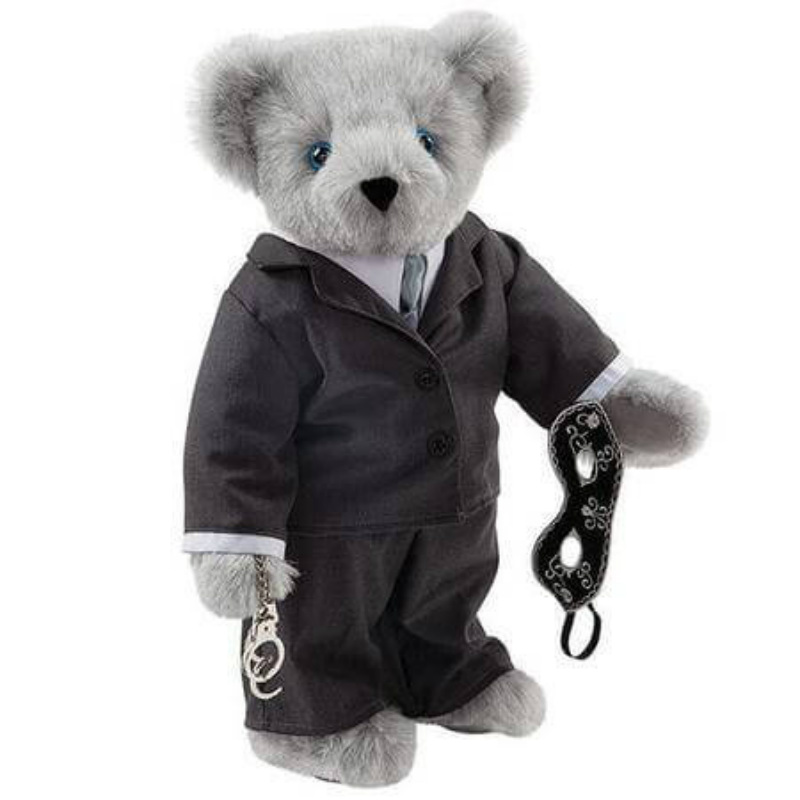 Vermont Teddy Bear Company rode the wave when they decided to use 50 Shades of Grey as an inspiration for their Valentine's day design. And quite frankly, this looks cute rather than sexy. Nevertheless, it works just fine.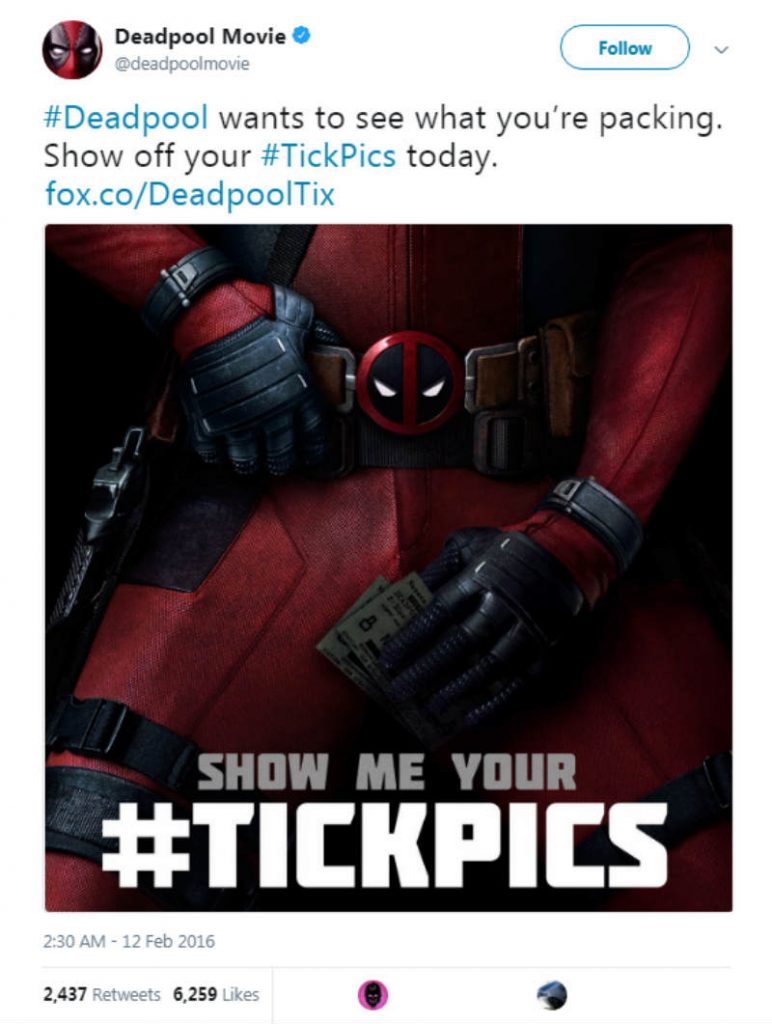 Deadpool is that crazy superhero most of us love (or hate). But that's not the point. Their way of advertising for the movie was just amazing. Of course, it's the season to be naughty and maybe it's not for everyone. But for the right market, this surely worked. This means that you can also infuse humor to your Valentine's day design.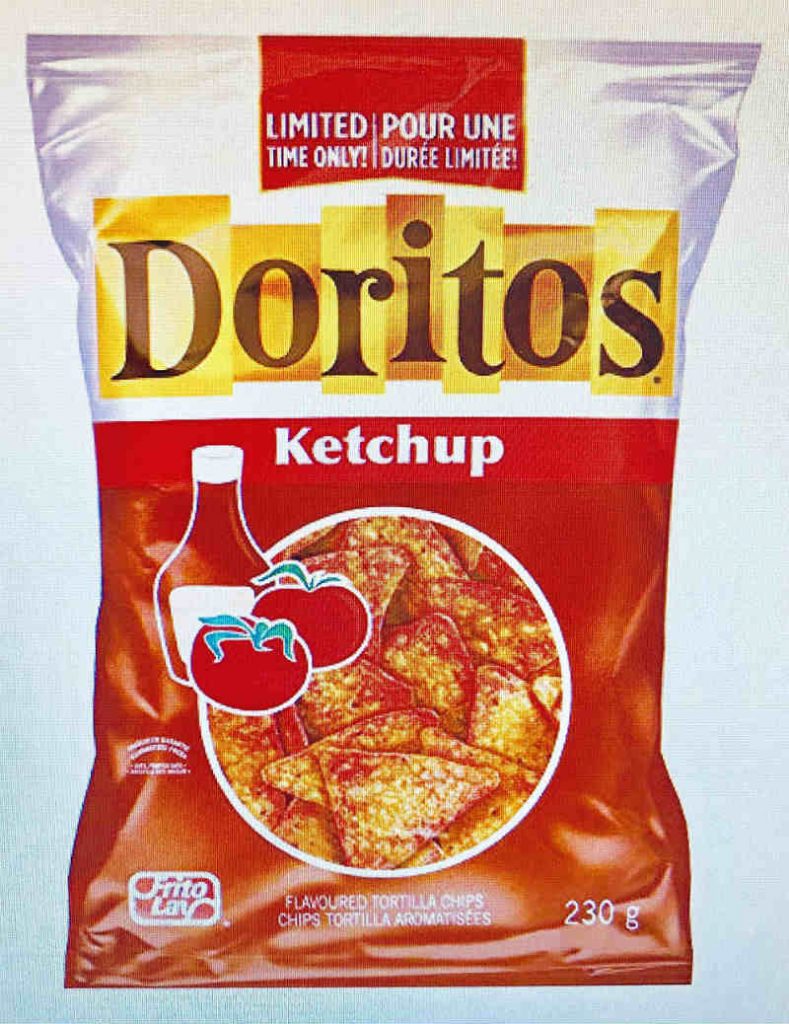 Doritos was really smart when they started their rose campaign for Valentine's. It was a clever use of their product and people were crazy about it. You see, a lot of people are starting to loathe real roses thinking that it will not last and they are just good to look at. But with roses made of Doritos, it's definitely a fun experience!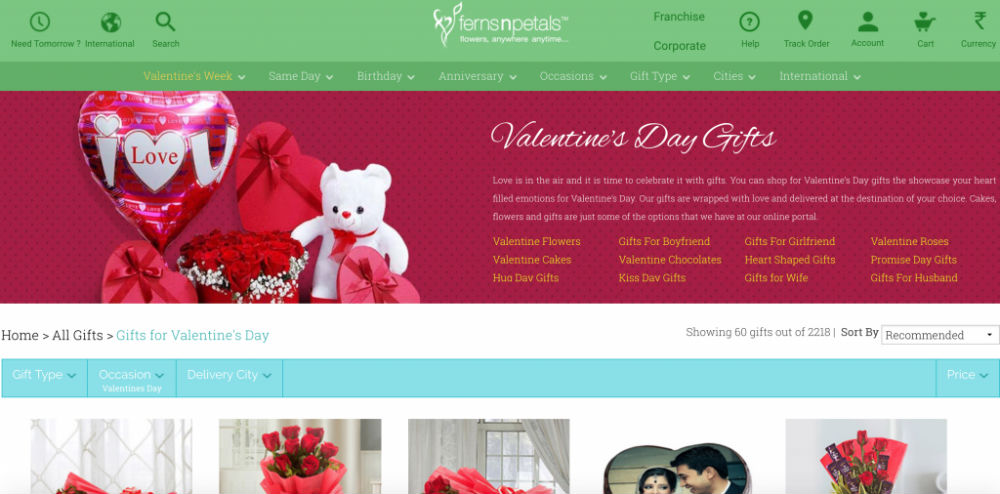 Another idea for your business is to revamp your website and use Valentine's day design. That's how Ferns N Petals did it. If possible, add gimmicks which can only be found on your website. That way, you can get more organic hits. And of course, that's good for search engines.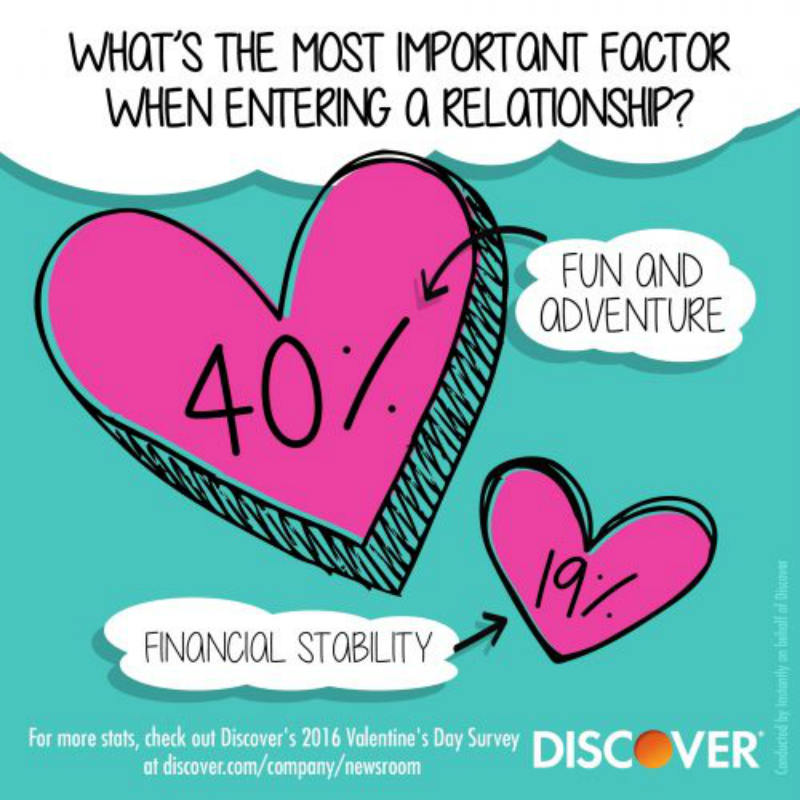 Even if your products or services aren't really directly related to Valentine's, you can still take advantage of it. See what Discover did with their advertisement. It's fun, a bit witty, and it rides the occasion.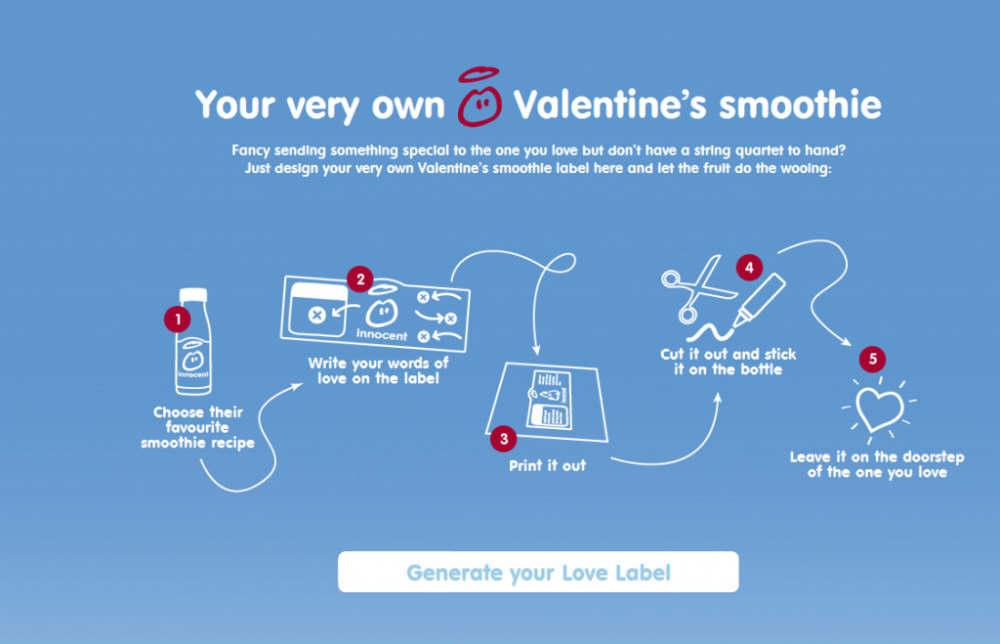 If you still haven't noticed, the market loves personalized things. And this is what Innocent did. Instead of making their own Valentine's day design, they allowed their customers to do it. Again, people want to be engaged. You just have to press the right button.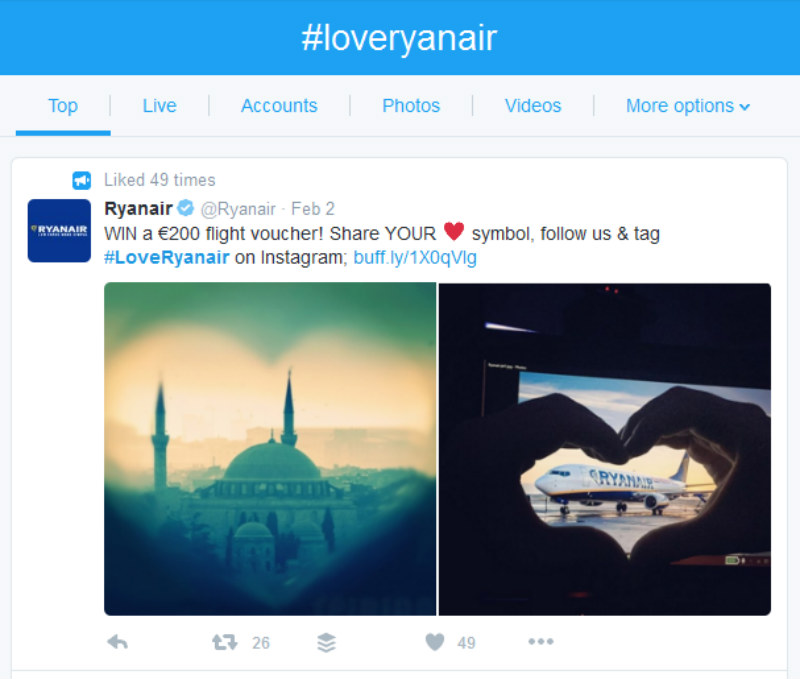 And last on our list would be the marketing campaign by Ryanair. They used the power of social media and used the right hashtag. In their campaign, they used a prize no one could say NO to. Plus, it didn't hurt that they used good images.
Tips in Creating a Good Valentine's Day Design
Since a lot of companies will be doing it, how can yours be good enough? How can your design be the talk of the town? How can it be effective? Well, we have some tips for you
Play Around With Your Products and Services
If you want something unique, it is important that you think out of the box. Say for example you are offering credit cards. How can you relate that to Valentine's Day or love in general? You have to go the extra mile and think of something fresh and unique.
Don't Overdo It
The thing with business owners is that they want to maximize everything. That includes their marketing collaterals. More often than not, they would want to add a lot of details and elements in the design. But that's not going to work. What you need is to identify the focus of your campaign. Work on those and leave other objectives behind. The lesser and cleaner the design is, the better.
Use Captivating Text
Your design must also include the right text. When we say right, we don't just mean the actual message. The size and the typeface should match your design and message as well. This is quite tricky, which leads us to our last tip…
Hire Professionals
We have to be brutally frank though. If you are not a trained designer, chances are, your Valentine's day design will be a flop. To improve your brand's chances of being seen by many, we suggest that you work with a graphic design team. And not just any kind of team, you would want the best like Penji. They have some of the brilliant graphic designers that can work on your Valentine's day designs fast! After all, you only have a few days to work on it.