Valentine's Day is just around the corner. And for different companies, big or small, it is always good to have an advertisement specifically made for the occasion. Basically, millions of brands will create their own Valentine's Day ads. And to stand out from the crowd, creativity is necessary to make an impact and to make your ad more memorable. Before you rack your brain trying to create the best Valentine's day ad there is, check out the best examples to inspire yours on the day of hearts.
How to Make a Good Valentine's Day Advertisement
Perhaps you've already conceptualized a unique content for your Valentine's Day ad, but how can you ensure that people will appreciate it? Here are some of the things you have to remember.
Text Should Be Readable
You might have a great caption or tagline, but it will be useless if no one can read it. Make sure that it is big enough even from afar, and that the typeface you use is legible.
Use Images with High Quality
Do not underestimate the power of quality images. In no case should you use pixelated photos in your advertisements. That will just ruin the entire thing. Now, some of you might try doing their own posters or advertisements. After all, there is a lot of software to use nowadays.
However, if you are not an expert, you might use incorrect image resolutions. If this happens, your advertisement will definitely look bad when printed or used on different social media platforms. Imagine what it can do to your brand's reputation.
This is the reason why you have to consult professionals when creating advertisements. Because of their experience and expertise, they are capable of doing the best practices. And at the same time, they know specific techniques that will retain your advertisement's quality throughout various platforms.
Speaking of professionals, why not hire Penji? You can definitely receive excellent and well-designed ads for your Valentine's Day campaigns.
Be Careful of Your Layout
As much as possible, don't place a lot of elements in your advertisement. The simpler it is, the better. Just make sure you highlight your brand's message.
Best Valentine's Day Ads Over the Years
Carphone Warehouse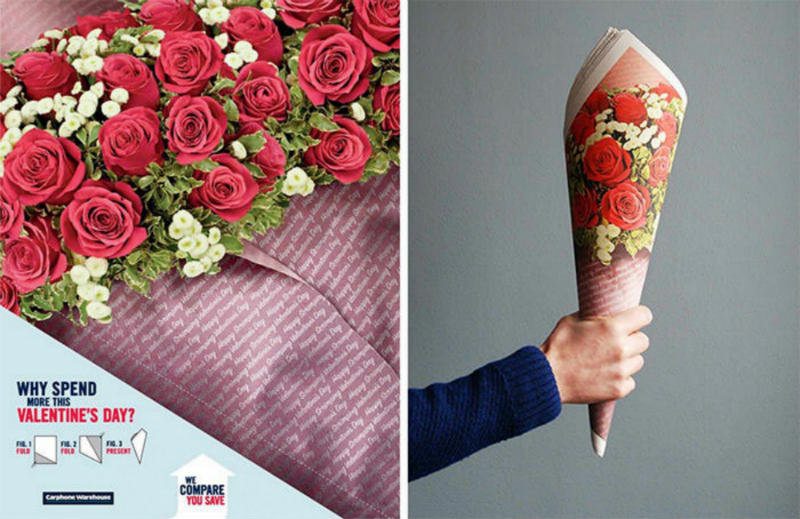 Most of us are saving money, right? But that doesn't mean we shouldn't celebrate Valentine's Day, or at least get your special someone with a bouquet of flowers. Now, Carphone Warehouse's unique Valentine's Day advertisement is nothing short of fun. Just roll the paper and you have an instant bouquet. The amazing design and print made it so realistic. No wonder that this has become a big hit.
Durex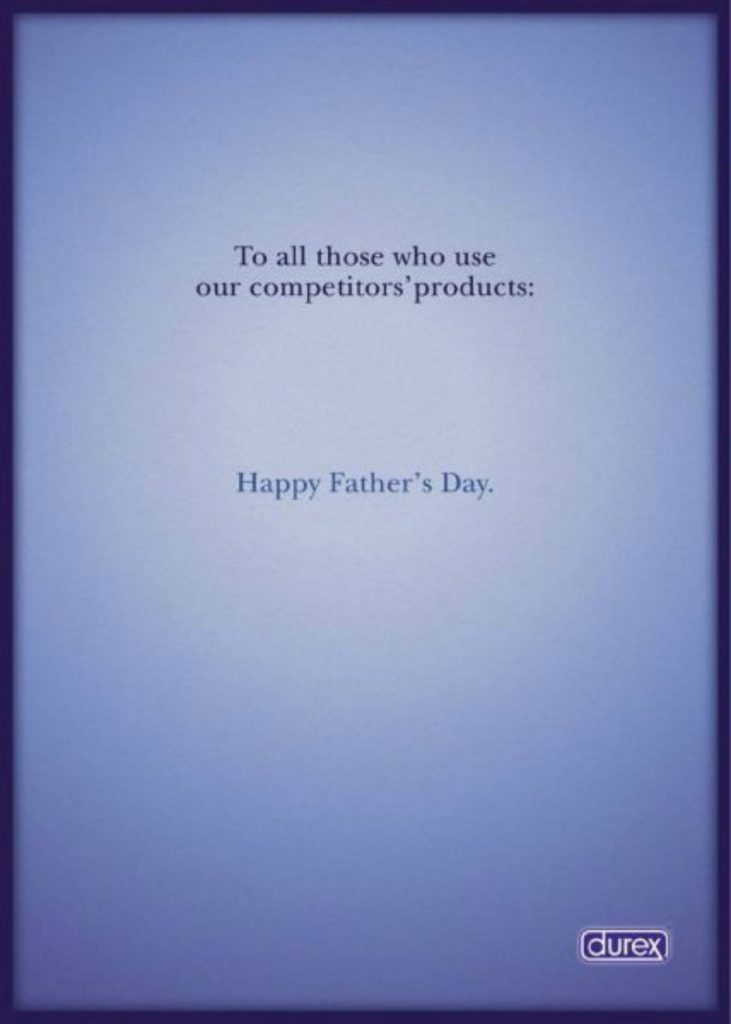 Talk about being straight to the point. In Durex's Valentine's Day ad, they used a strong caption and it's more than enough to send their message across. This is effective depending on your products and services. Surely for Durex, it worked to their advantage.
HelpAge India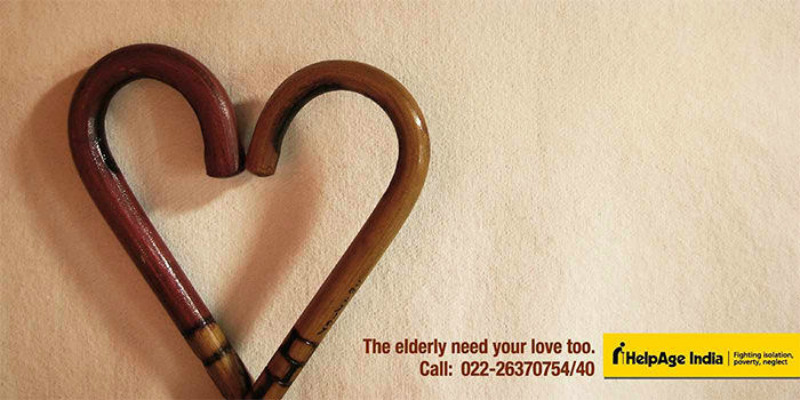 When we talk about Valentine's Day, we often think about romantic love. However, HelpAge India changed our perspective with its advertisement. It is a no-frills, simple campaign that created an impact.
SNICKERS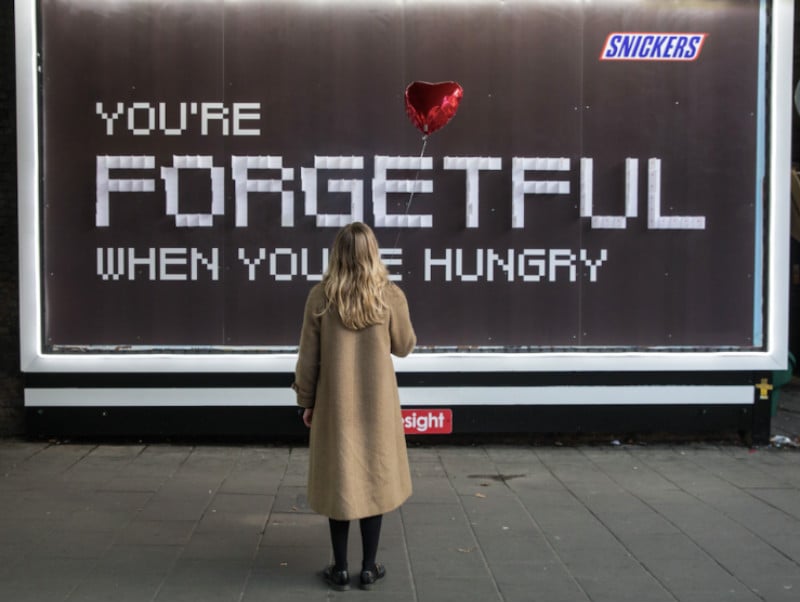 You might think that this billboard from SNICKERS is below average. But if you look closer, you can find cards that you can peel off and give to your loved ones. It sits well with the text 'You're Forgetful When You're Hungry'. After all, a lot of people forget to buy gifts during Valentine's Day and SNICKERS' unique advertisement probably saved them.
The Body Shop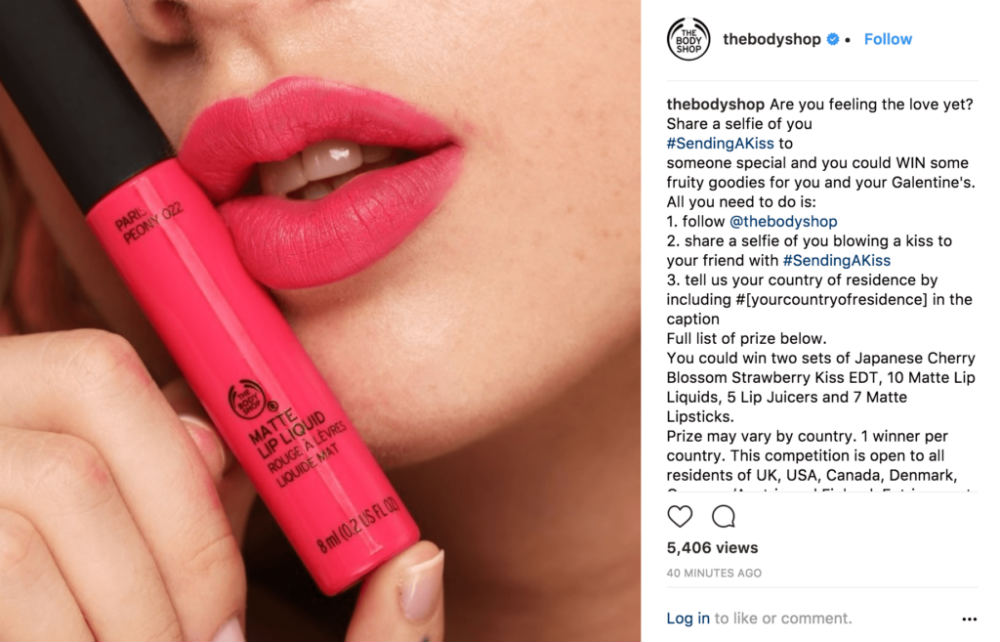 You see, a lot of companies are apparently using social media for their Valentine's advertisements. This is what The Body Shop did and it proved to be effective knowing that they encourage their followers to be interactive. The image they used is bold, clear, and definitely perfect for Instagram.
Revlon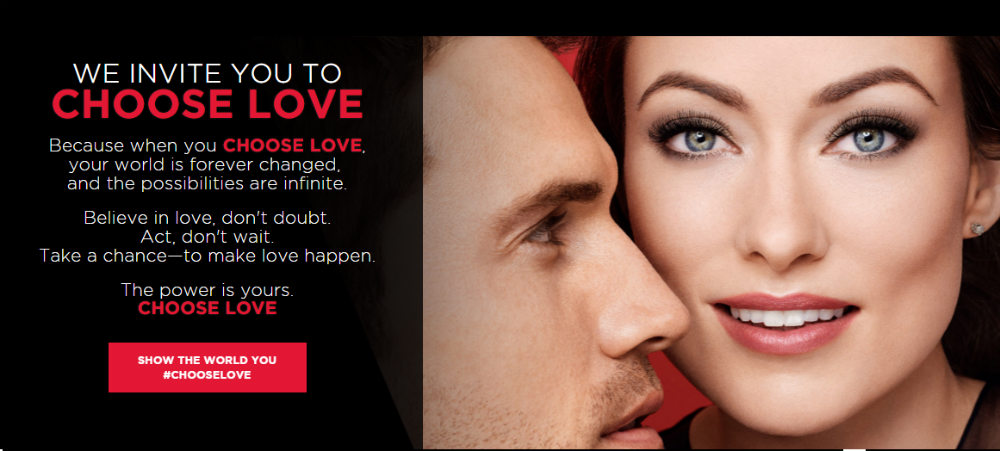 A similar approach can be found in Revlon's Valentine's Day advertisement. If you will notice, the ads we have today don't just promote one-way communication. You would always want your audience to do something instantly. In this case, share photos, use the hashtag and spread the word.
Flower Council of Holland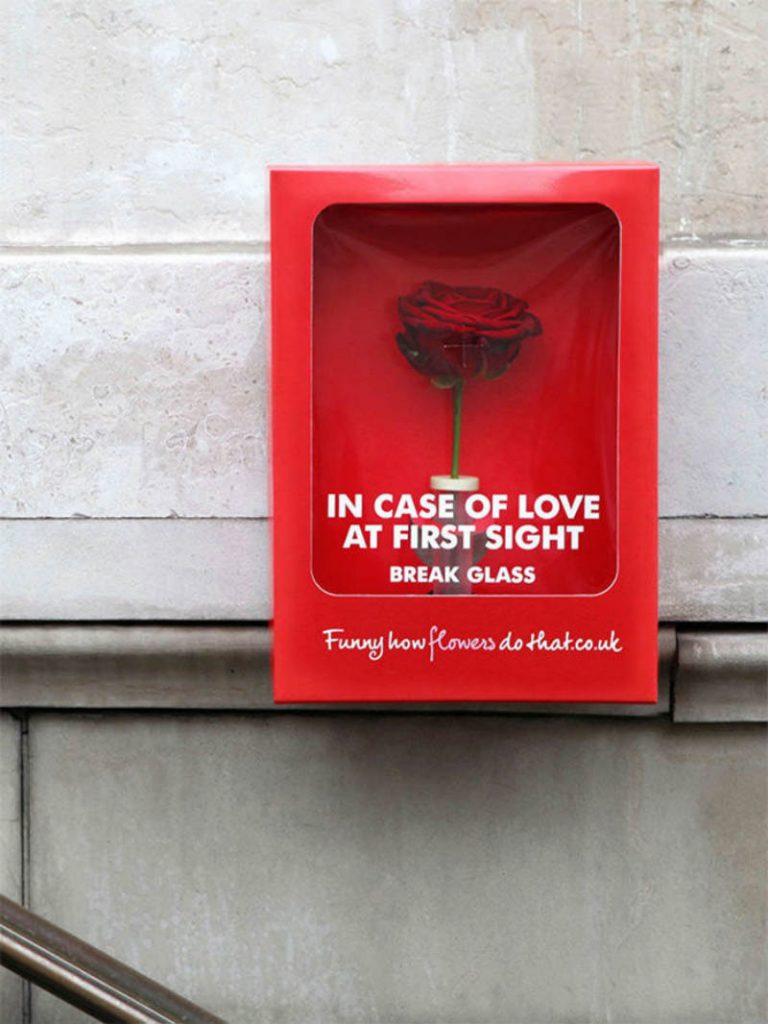 What better way to advertise your business than to put it out in the open. This tactic used by the Flower Council of Holland is just too cute. Humor can really level up your business' Valentine's Day ads.
IKEA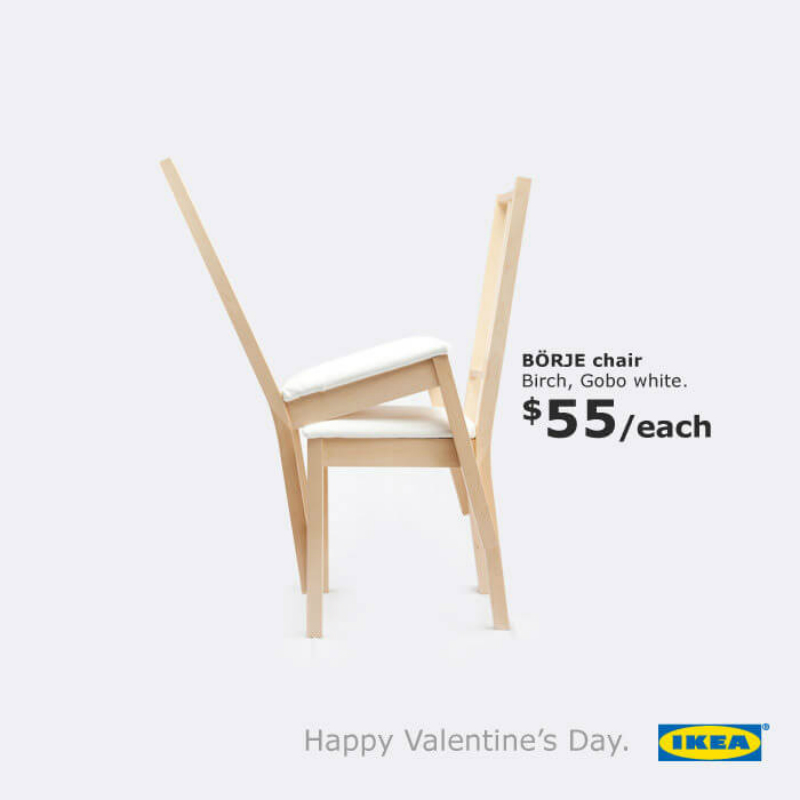 Some companies are using a more provocative approach during Valentine's day. And that's certainly what IKEA did. The use of chairs suggests something 'sexy', yet it is not too outrageous, making it safe for public viewing. If you are selling products, be creative on how you will position these to make it occasion-appropriate.
Hovis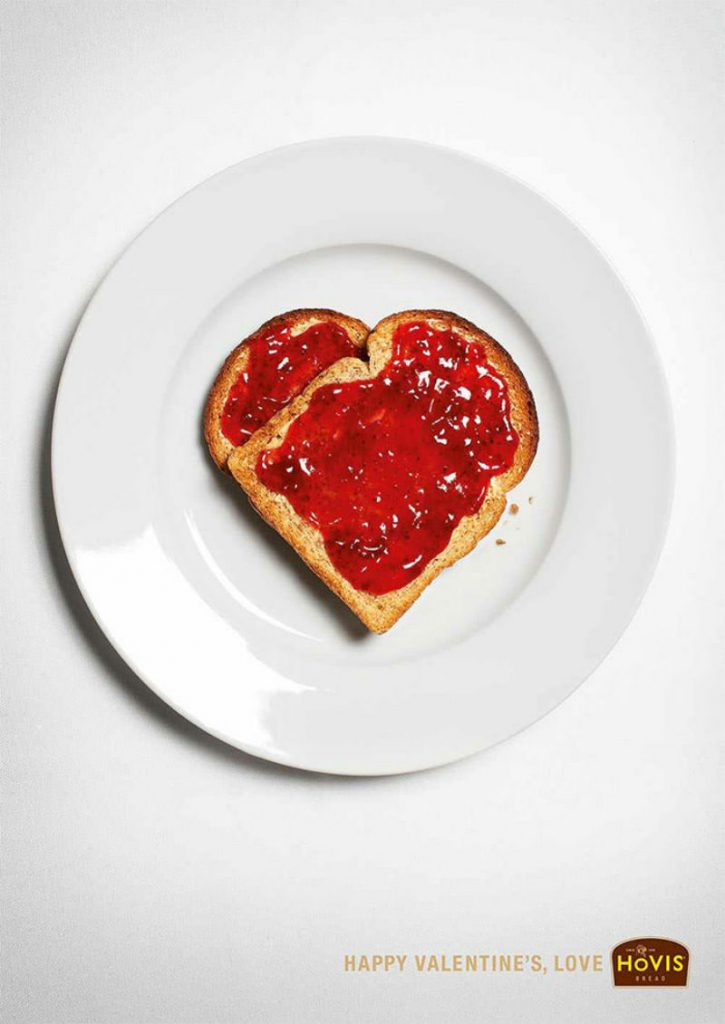 Like IKEA, Hovis was creative enough to use their actual products for Valentine's Day. Hearts would never go wrong on this day, wouldn't it?
Dom Francisco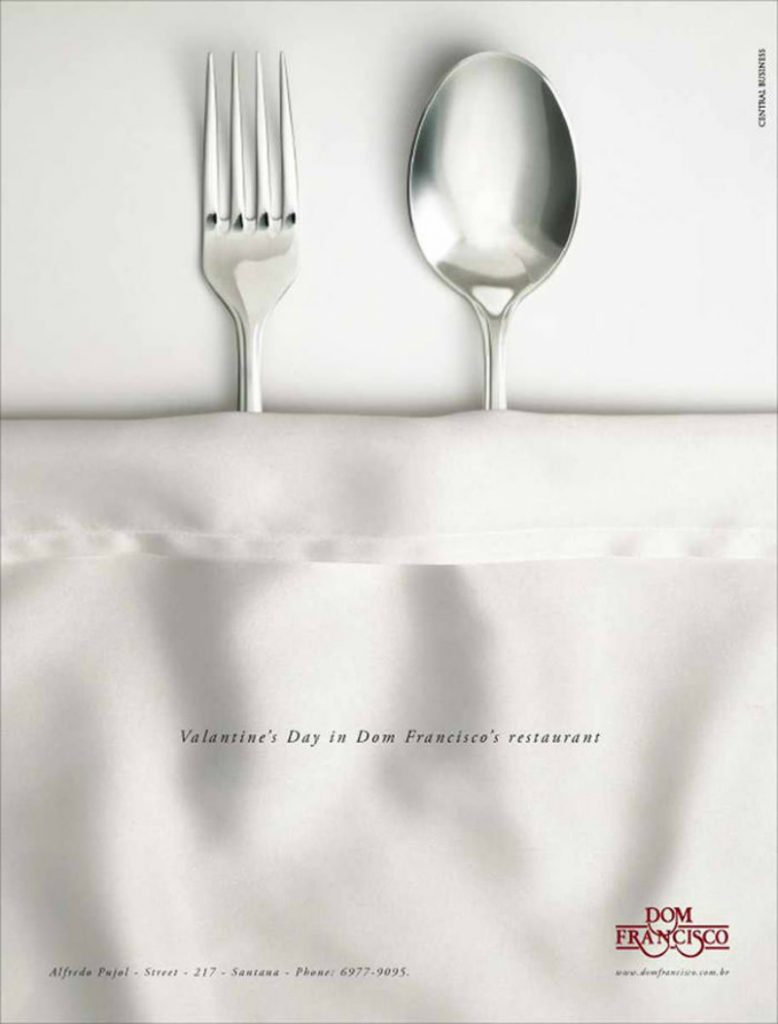 Instead of showing foods and their menu, Dom Francisco Restaurant used a different approach to celebrate Valentine's Day. After all, who knows what will happen after a romantic dinner.
Sesame Gifts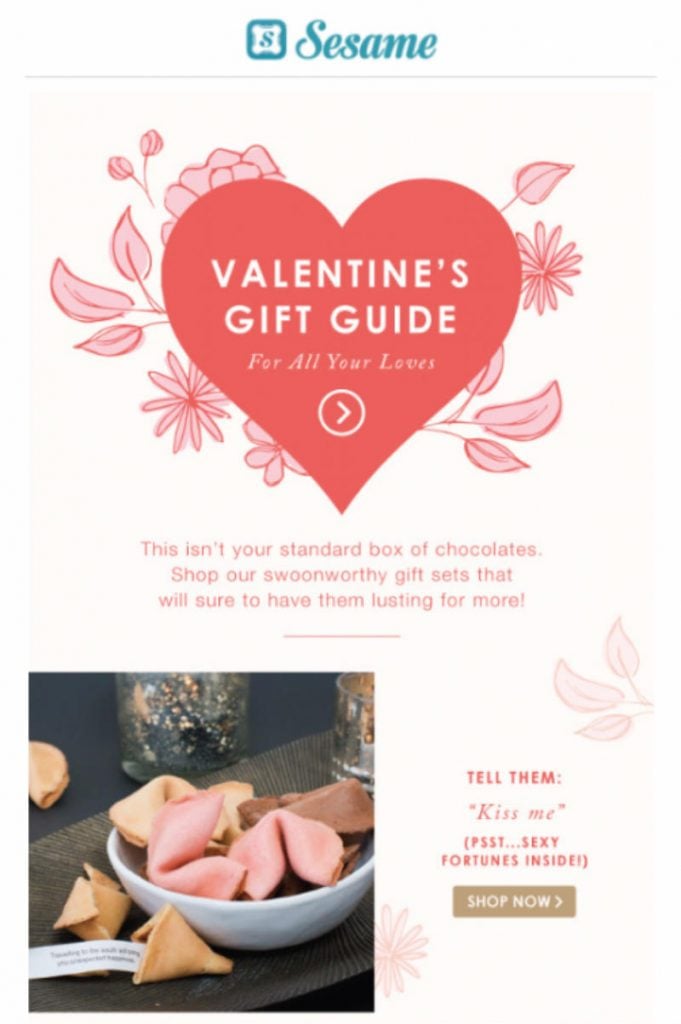 You can also try what Sesame Gifts did. The layout is clean, and the call-to-action buttons are placed perfectly. Let's not forget the smart use of texts. Everything in this Heart's Day advertisement is exciting.
Starbucks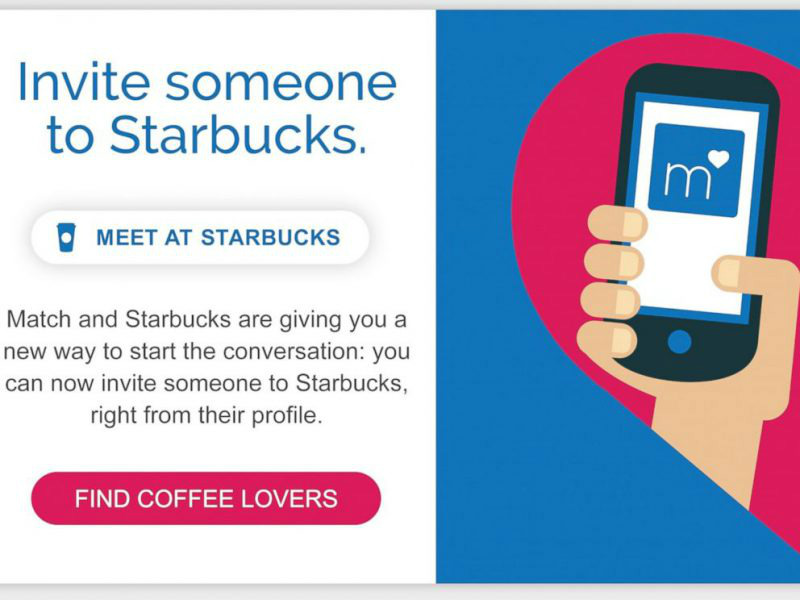 Are you a coffee-lover who would love to have a date? Then this Valentine's ad from Starbucks will spark your interest. Starbucks partnered with Match.com in this Valentine's Day campaign and their ad is pretty straightforward. Bear in mind that you only have a few minutes to capture one's attention. Make sure you have the right elements to convey your message.
Schick Razor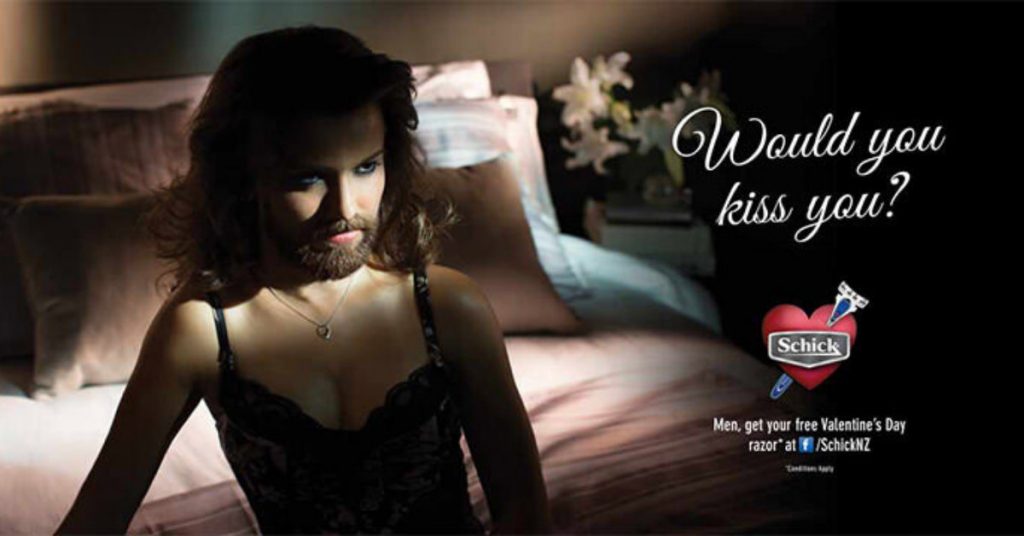 Using an intriguing image can be beneficial for your advertisement too. Take for example what Schick Razor did. And with a cool tagline, we bet you would like to shave right away.
Vodafone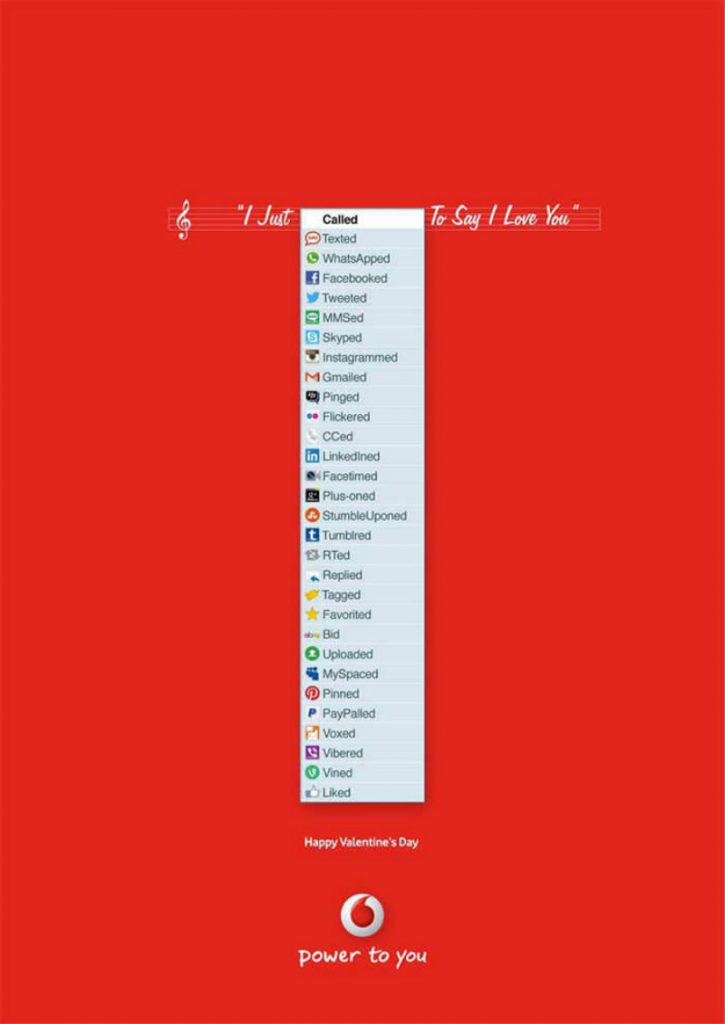 Remember, when you are making a Valentine's Day ad, there is no need to add a lot of elements. Again, the simpler, the better. Look at what Vodafone did with theirs. As always, you can use the right humor and it shall captivate your market instantly.
Travelex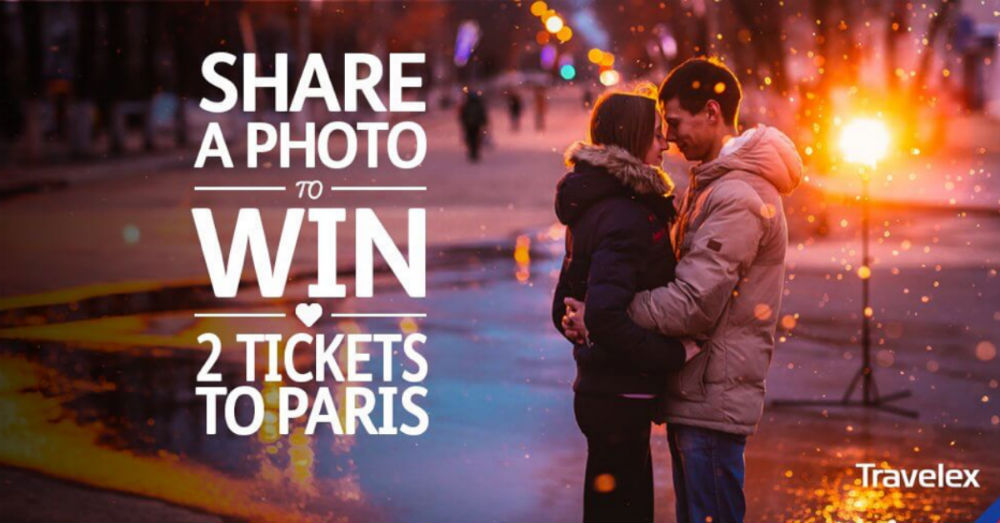 The good thing about placing advertisements on social media is that you can make use of hashtags. Just see what Travelex did. Apart from a clean layout and a clear objective, they maximized the use of the hashtag #TravelexKiss. This becomes more appealing to couples who would like to get free travels.
Conclusion
Don't be afraid to experiment when it comes to your brand's advertisement. And while we encourage you to be creative, you have to be subtle in mixing elements. Of course, you can always let the pros at Penji handle your ad designs. All you have to do is subscribe, request, and wait for your designs. Plus, in 24 hours, once the design is complete, you can immediately publish your ad and have people swoon over your ad design.