Valuable Money Saving Ideas For Your Startup
by Jie Kuang, 11/01/18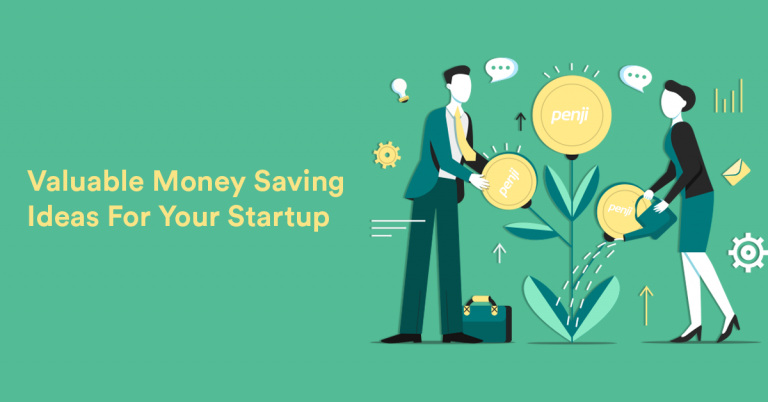 As an entrepreneur, you're filled with great ideas. Starting a business on a low budget is hard, but very doable. You might not have lots of money, but you do have time, and time is very valuable when birthing a business. Invest time in yourself and your company. If you don't have a fortune to invest in yourself and your company, you're in need of some money saving ideas that can help your startup grow and survive.
Starting your own business is an exciting, but stressful time. Don't let budgeting be one of them. Follow these valuable money saving ideas for your startup so you can invest in growing your business.
Baby Steps
The idea of founding a business can be intimidating. It is intimidating to start a company. Many times, startup founders are eager to jump right in and start making money. If you have a team who is willing to jump into birthing a company with you, you, more than likely, also have an idea of what it is you want to accomplish with your startup.
Our advice? Hit the ground running. Have set goals. Measurable goals. Achievable goals. It's understandable that you want to be super successful super fast, but success will come in due time. The most important thing you can do is to actually start. Don't let the thought of starting a business scare you.
Something to keep in mind is to start small. Plant small seeds in order to grow big trees. You don't need top of the line equipment or a fancy office to work in. Start with what you currently have and move forward.
Get Sponsors
Established companies and investors are always looking for ways to interact audiences who aren't typically in their immediate reach. Finding sponsors that want to invest in not only your work, but in your relationships as well. The purpose of your startup is to better the way a client receives a service. Align the financial needs of your budget with the vision of your startup to search for sponsors that would benefit you the most.
Have Partnerships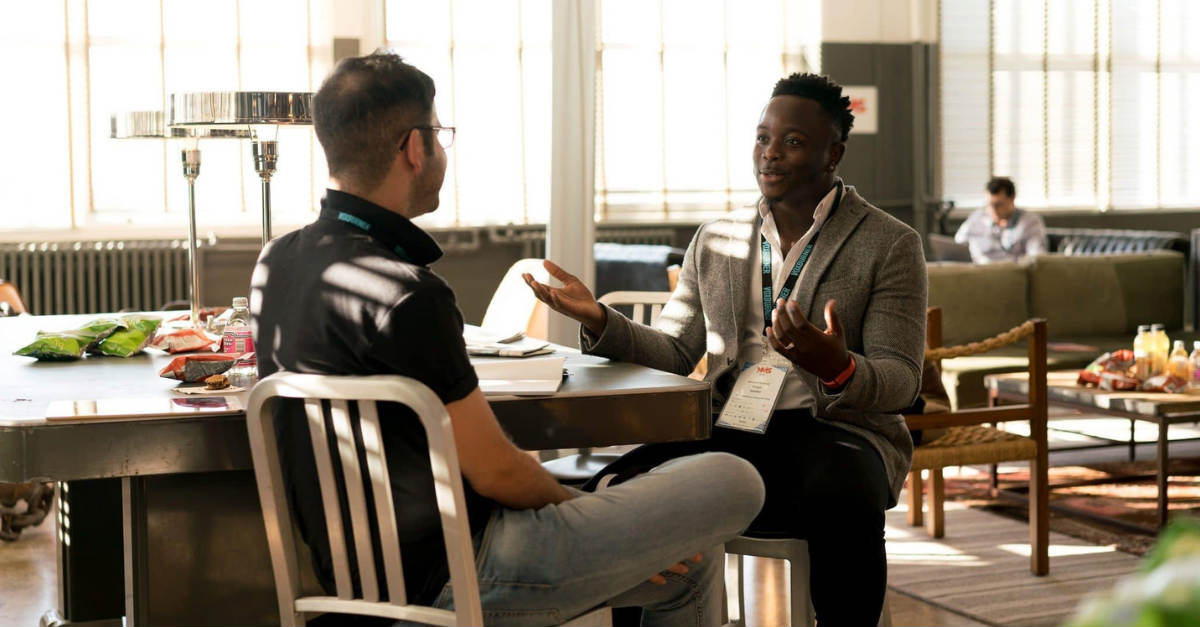 If you're unsure about recruiting a bigger company to invest in you, don't panic! There are other great money saving ideas that can help your startup succeed, like partnerships. Partnerships are a great way to develop skills that your business may lack from a company or organization that excels in. Build a relationship with a company that will help you understand their wants and needs in a partnership. Connecting and developing with other companies or influencers will help you expand your business to other networks you may not have been in contact with before.
Outsource or Contract Out
Another great money saving idea is outsourcing. Outsourcing means that you can "hire" someone as a contractor. When you outsource, you're using someone outside of your company. Typically, this person will have a certain talent or skill that your company needs. Hiring staff to work in-house can become expensive, from the actual hiring process to training and benefits. Consider outsourcing to help reduce your labor costs, as well as enhance your pool of talent and expertise for your company.
An example of outsourcing that is often utilized in the startup realm is graphic design. Shortly after startup companies are formed, they realize that graphic design is a crucial tool used to communicate information easily to their clients. However, not every startup can afford to have an in-house designer that can give them all they need. This is where a contracted graphic designer comes in. Think about finding an unlimited graphic design company. At Penji, we deliver you unlimited graphic design and unlimited revisions for one flat monthly rate. This means that you're getting designs on demand as you need them, and you're saving money by outsourcing to a company that specializes in a service you need.
Give Yourself A Low Salary
One of the biggest sacrifices that you'll have to make is being smart with your money. It's tempting to give yourself a high salary because you own a startup, but it may be more beneficial to distribute your salary among your team. This ensures that you get the best talent for the job as well as build loyalty for the startup.
Reinvest Profits
Say your startup is doing well and makes a nice profit, congratulations! Reinvest that profit back into your business. Sometimes money saving ideas mean putting money back into what got you to your goal in the first place instead of purchasing materialistic and superficial items.
Choose Your Work Space
Nowadays, there are so many options for you to work out of. There's the typical office that we all know, with cube farms as far as the eye can see. This is the most costly option because of rent and maybe even reserved parking spots for your team. However if you prefer a quiet private space, an office may be best for you.
Coffee shops have all the amenities, but zero privacy. You're in a public space so you'll be surrounded by strangers and you'll have to purchase something in order to sit down and use their wifi. And if you're there for a full 8 hours, those dollars can quickly add up. You have the freedom to travel from one coffee shop to the next, so everyday can be at a different shop if you so choose.
Working in a coworking space is a great alternative to an office, because your startup will have the benefits of working in a professional space, without the downside of high rent. There are many coworking spaces around the country to choose from. From chains like WeWork to a coworking space that is opened by your local entrepreneur, it's possible to find a place that works well for your startup.
If you fully trust your team, it may be beneficial to allow your team to be fully or partially remote. It's cost effective for you as a founder and gives your team members the freedom to work how they feel the most comfortable.
Negotiate Business Purchases
You're going to have to purchase a few things for your business, whether it's furniture, software, supplies, or anything else you need, there's always room to negotiate. Chances are you'll be buying several items from each company, more than a typical everyday customer. Bundle and make offers as often as you can.
Buy Used
Just because you have a business does not mean everything have to be sparkly and new. Add buying used items to your list of money saving ideas, because not only is it eco friendly, it's also more affordable. Most items are likely to be in gently used condition and perfectly functional for your business needs. So next time you're looking for new furniture or supplies, consider looking at options that are friendlier on your wallet.
Barter For Services
Money saving ideas include bartering for services. As a startup leader, you're going to make many friends across different industries. When you make these connections, you're going to have something to offer in return for something you want. Essentially you're trading instead of spending money.
Pay In Equity
As a startup, your employees understand that you may not be able to pay them exactly what they're worth. They're in it for the long haul, bringing a dream to life. Because of this, many times they will accept payment in equity in the business.
Commissioned Sales
Give your sales team an incentive to do well. Commissioned sales and affiliate marketing are great money saving ideas because you won't have to write a check unless there are real results. It's a win-win situation.
Go Green
Another thing to add to your money saving ideas list is go green. It may come as a surprise to some, but going green will benefit your wallet as much as the Earth. Here's a few things you can implement:
Recycle

Go paperless

Energy efficient light bulbs

Reusable plates, cups, and utensils

Power strips instead of plugging directly into walls

Energy efficient equipment

Donate old equipment

Upgrade hardware components instead of getting new computers

Telecommute

Use natural light when possible
Stay Small
There are perks to staying small as a company. For instance, because there are less people to take care of, you'll be spending less. And the few team members that you have will be paid fairly. Real bonds can be built and collaboration is much easier because everyone knows each other to understand how to work efficiently.
Invest In Long-Term Employees
When it comes to hiring, hire talent that you feel will want to grow with the company. As a startup, you're all going to be learning together, and that bond takes you far. Not many businesses believe that employee loyalty should be on the list of money saving ideas, but in reality, you'll be saving time and hiring budget by keeping a low turnaround.
Leverage Social Media
Marketing should also be added into your money saving ideas. Using social media to its full capacity will provide great return. Build a loyal audience on platforms that are right for your brand and you'll eventually see conversions. You can engage with your potential customers directly. It becomes a part of the brand experience.
Switch To VoIP
With the technology that we have nowadays, it's almost unnecessary to purchase phones strictly for business. Use Skype, FaceTime, Google Hangouts, and VoIP services to speak to clients without the high cost. You can even get your own business phone number so you won't have to use your personal accounts to contact anyone outside your startup.
Track Your Time
Are you using your time wisely? Time is money, especially when you're a startup. Track everything that you work on and encourage your teammates to do the same. This ensures that the majority of the work day is spent doing tasks that matter. It's easy to get caught up on prioritizing the easy tasks and forgetting about the hard ones that drive the business forward.
Open-Source Software
Using open-source software should be one your money saving ideas for your startup. Many are low cost or even FREE. So instead of purchasing software that only one person can access, go with open-source where everyone on your team can access and collaborate. It will grow with you as the business evolves.
Hire When Needed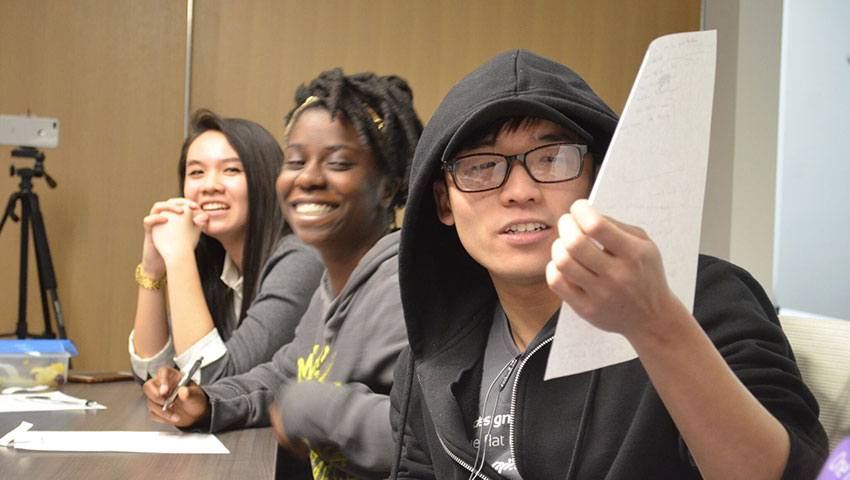 Running a business does not mean you must have the biggest team possible. Especially in a startup, your employees will wear many hats. This allows you to have a smaller team, but a talented one. Hire new employees only when it's truly necessary. Challenge your team to accomplish bigger goals and become a leader in their field. It may feel tough at first, but everyone will be happy they did it in the long run.
Choose Meetings Wisely
When you're a startup leader, you're going to be pulled into many pointless meetings talking about things unrelated to your business goals. Avoid those types of meetings as much as possible. You'll save time and energy that you can put into work that will push your startup forward. So next time someone reaches out to you for coffee in the middle of a work day, think about if that meeting is necessary or if you can accomplish the same goals while staying in the office.
Limit Travel Expenses
Traveling is not all that it's cracked up to be. If you are on the East Coast, you don't need to fly to the West Coast every other week to achieve your goals. Most things can be done digitally. Nowadays, there are many options to keep expenses low. For instance, booking an AirBnB versus a hotel. Look into what's available or maybe just stay local.
Make Payments On Time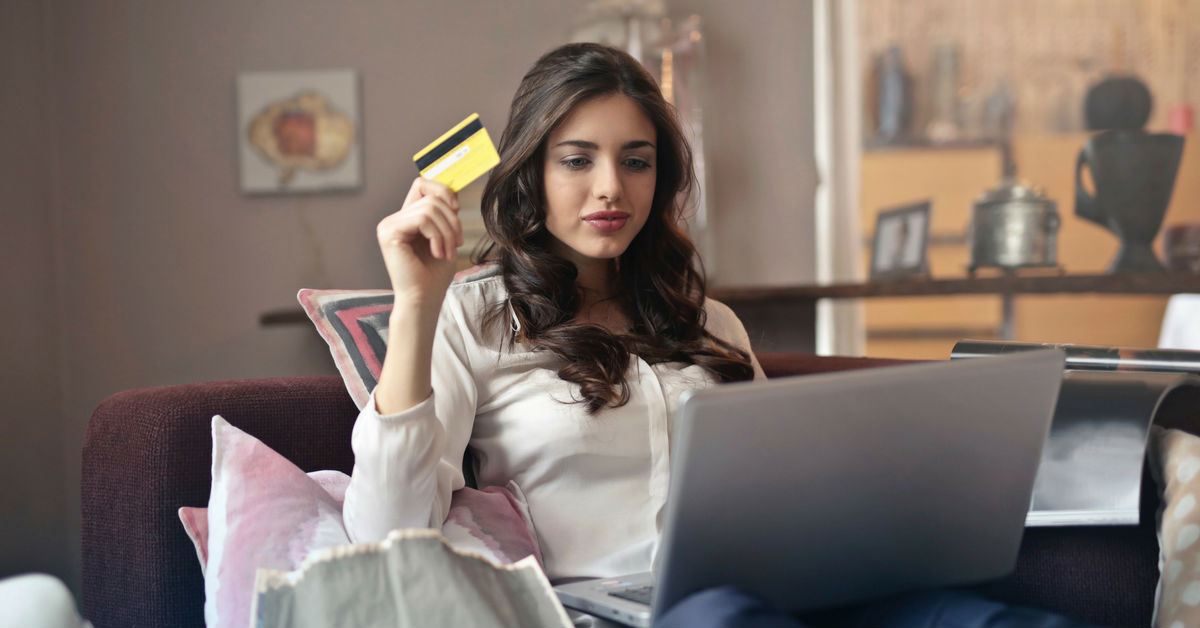 You're going to have to open a credit card or two when you start your own business. When you do this, make sure you pay your bills on time! Not only is it good for your credit score, there are benefits as well. Many cards offer points that go toward cash back, airline miles, and even free hotel stays. So not only are making payments great money saving ideas, you get rewarded as well.