Team uniforms are one of the most important aspects of a sports team. Aside from keeping athletes comfortable, sports jerseys forge a stronger bond between team members. Sports jerseys give teams a sense of belongingness. From the moment they experience the tactile sensation to the feeling when worn, jerseys exude these three crucial factors: Unity, Identity, and Equality. And in this article, we're going to explore the best sports jersey designs from six different sports: Basketball, Football, Cycling, Volleyball, Surfing, and Running.

If you don't have the know-how to design sports jerseys, reach out to Penji. It's an on-demand graphic design service that can handle any design project. From marketing visuals, product packaging to well, jersey designs, Penji is a name you can trust.
Basketball
Atlanta Hawks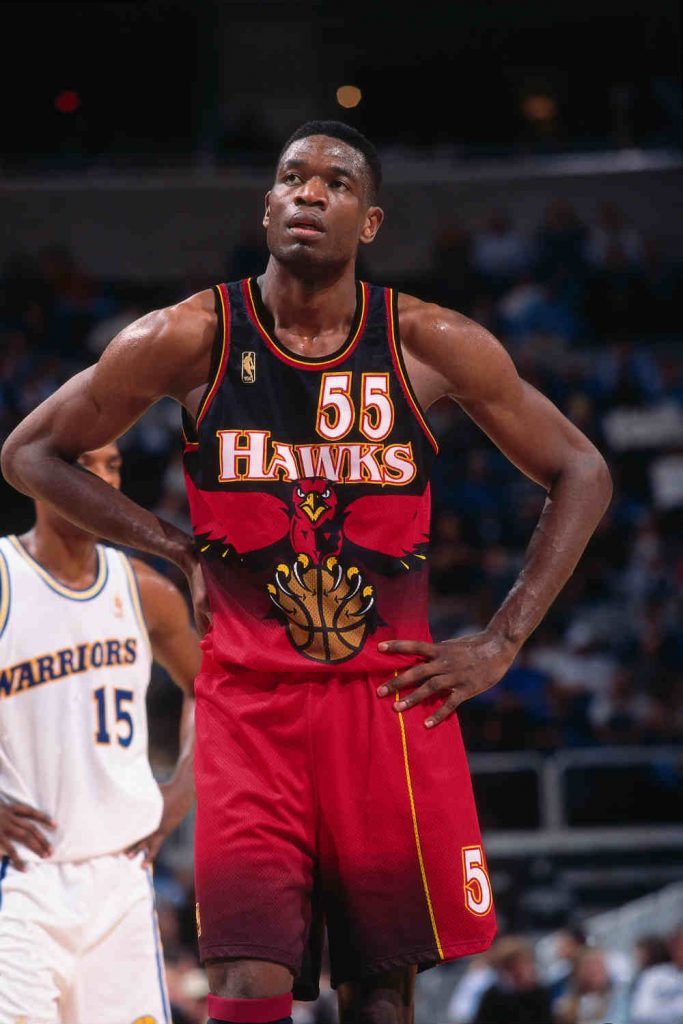 This sports jersey screams fierce and focus. Atlanta Hawks shows their identity through their team uniform by putting their mascot front and center. However, they did it in the most menacing way as possible. The hawk, in devil red, clawing on a basketball is the best symbolism for a prominent team sitting in 15th place as of 2019. The color choices also work as the perfect backdrop for the heavy serif font proudly displayed on top of the hawk.
Detroit Pistons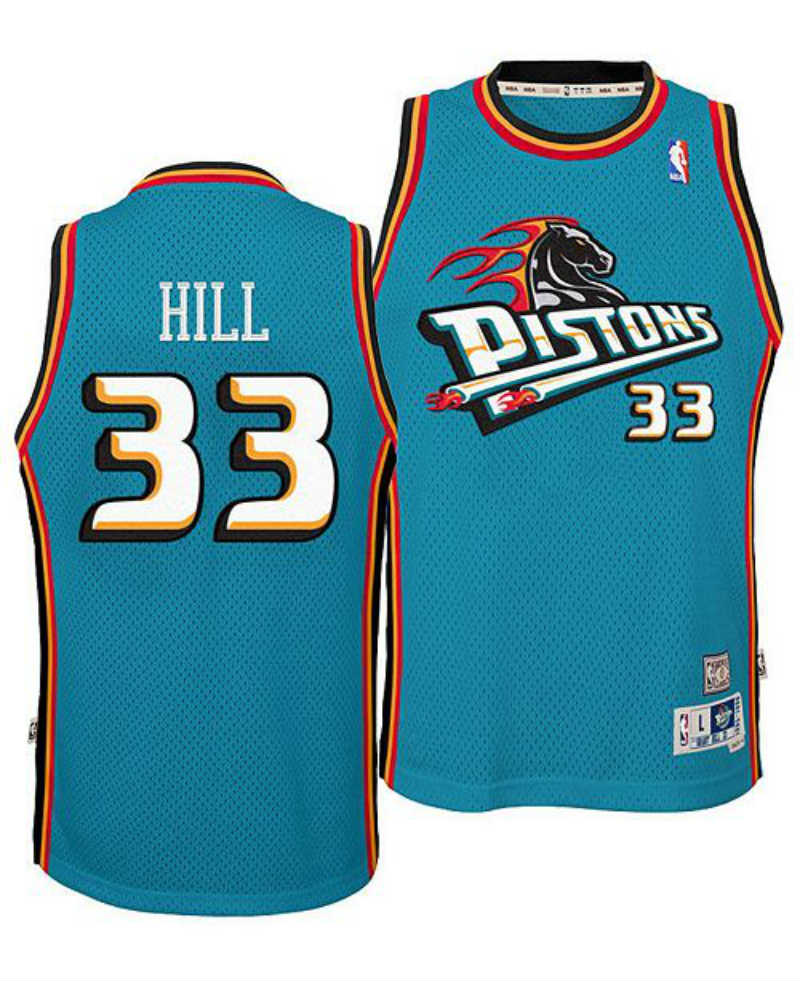 Here's a sports jersey design with a well-thought-out asymmetrical balance. Detroit Pistons dons Hooper, the team's equine mascot since 1996. The horse represents the team's horsepower and strength in the basketball court. Lastly, the horse's mane that resembles fire implies that this team also gallops like a horse, one with aptitude and passion.
Football
Real Madrid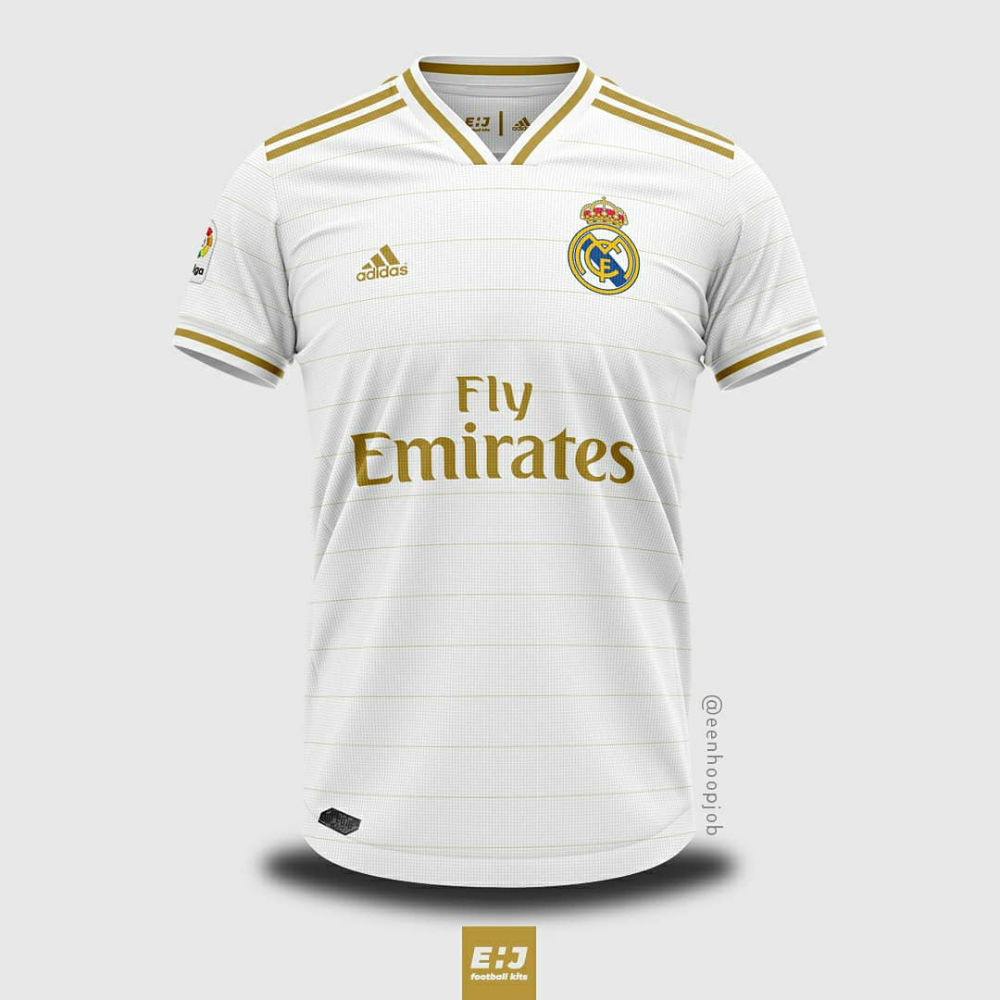 Since some teams seal partnerships with major companies, it's only appropriate to display the sponsors on their sports jersey designs. This is not only for partnerships' sake but also for marketing, which is one of the reasons why partnerships and sponsorships happen in the first place.

Real Madrid shows its identity as a Spanish professional football club through its logo. It has a King Alfonso's crown, along with the crest, and it's the main spectacle on their jersey. By tradition, the team has also worn white uniforms since its inception in 1902. The elegant gold color is also fitting for Fly Emirates' prestigious branding. And what better way to boast a 70-million-euro partnership than putting it on the front burner?
AS Roma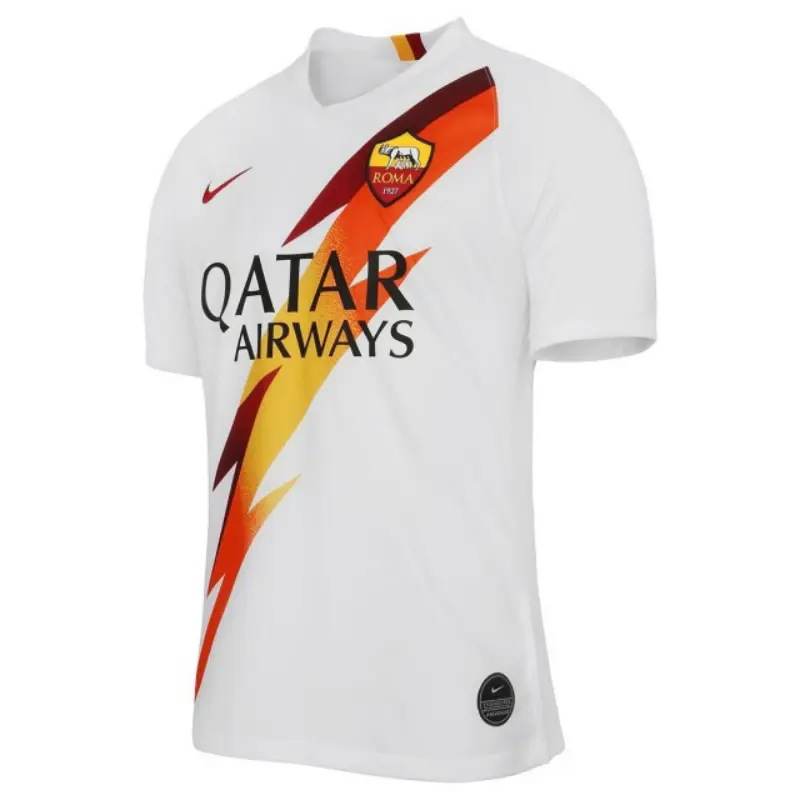 Jersey designs should also have an eye-catching element to it. One that will make your head turn after you catch a fleeting glimpse. And AS Roma's football jersey design doesn't disappoint.

This Italian-based football team depicts their speed and agility through the multi-colored lightning symbol sprawled across the uniform. And since Qatar Airways is also the club's official t-shirt sponsor, it takes full-frontal space of the design.
Cycling
Monkey King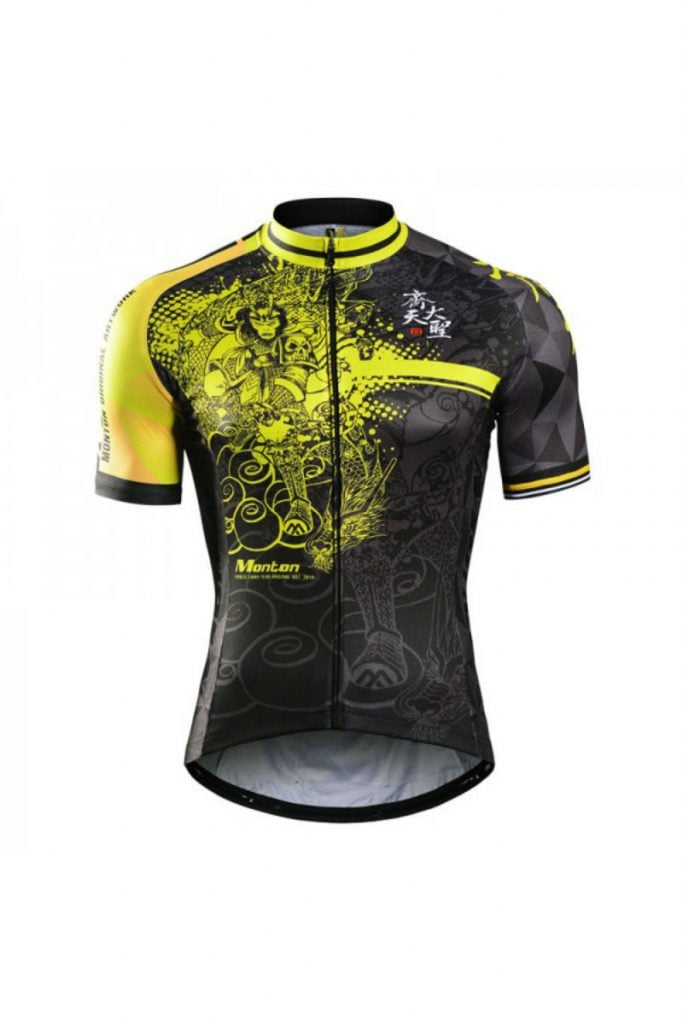 Cycling jerseys are so visually appealing that some pay homage to the most robust characters in history — including the Monkey King in China. This cycling jersey design not only has a cool two-tone color combination, but the design is also fit for a champion.

Sun Wukong takes center stage in this design. He's a monkey born in the Song Dynasty and known to have supernatural powers. But what's impressive about this cycling sports jersey is the attention to detail. The lines, curves, shapes, and overall visuals are fascinating.
Philippine Team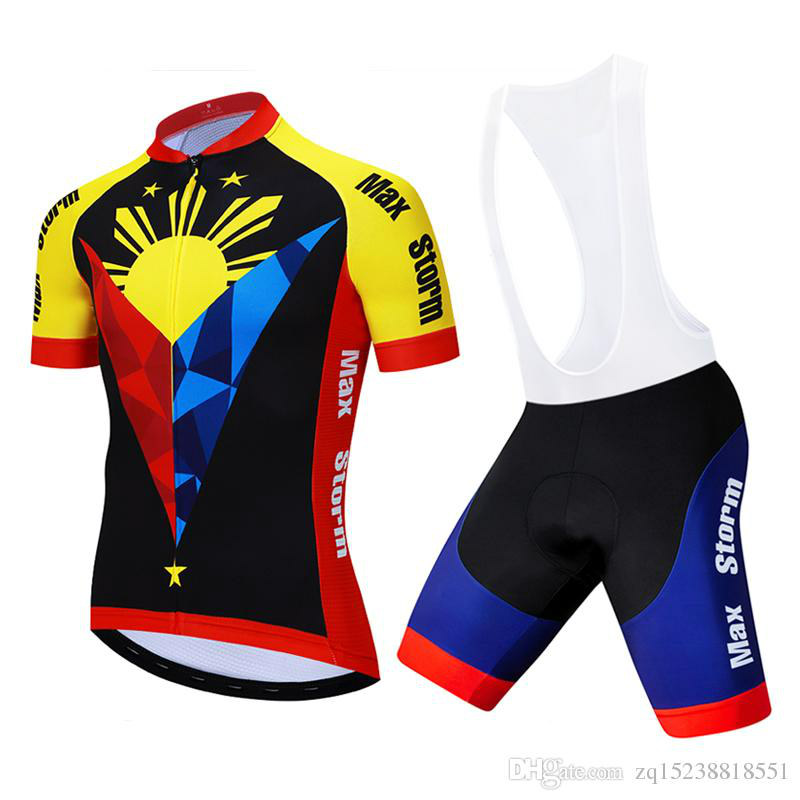 When representing your home country, sports jerseys are also the medium that best does this. The concept is similar when representing a brand in marketing. There has to be consistency in colors, typography, symbols, and the likes.

Here's one cycling jersey example for a cyclist representing the Philippines. The use of the Philippine Flag's colors is relevant. Plus, the Flag itself is brilliantly visualized in an artistic way that's both tasteful and modern.
Volleyball
Geometrical Shapes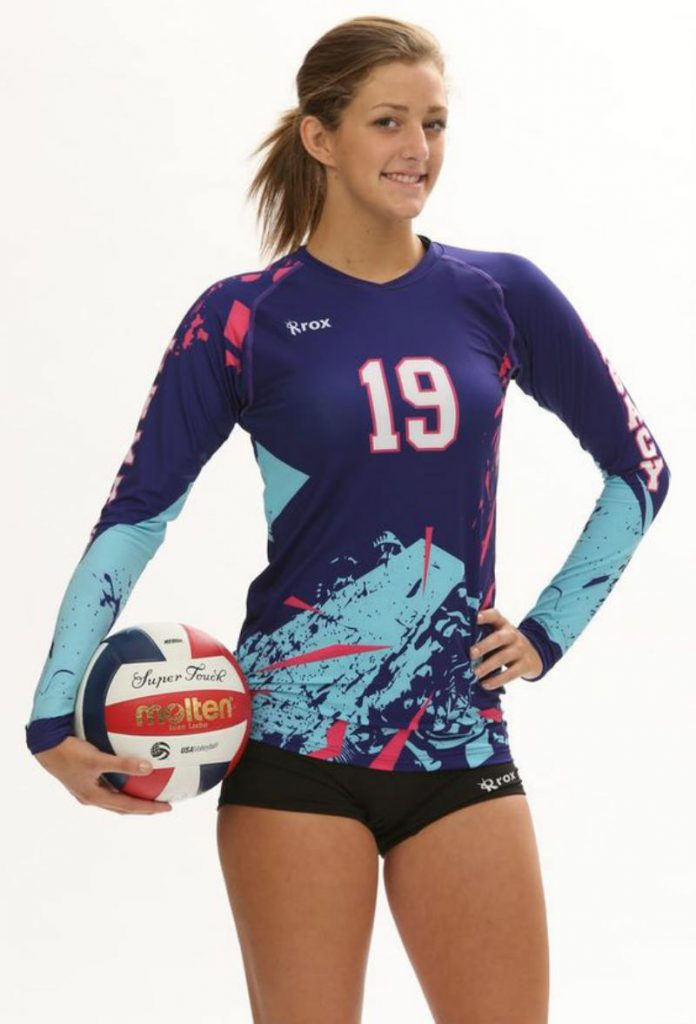 For a female-dominated sport like Volleyball, feminine colors matched with energetic ones will do the trick. Here's an example of a volleyball sports jersey design that seems like a mishmash of geometrical shapes with a vintage touch. The light blue color, which dominates the entire uniform is eye-candy. The red accents also break the monotony of the various shades of blue. Overall, this is an excellent volleyball team uniform that's not too girlish.
US Flag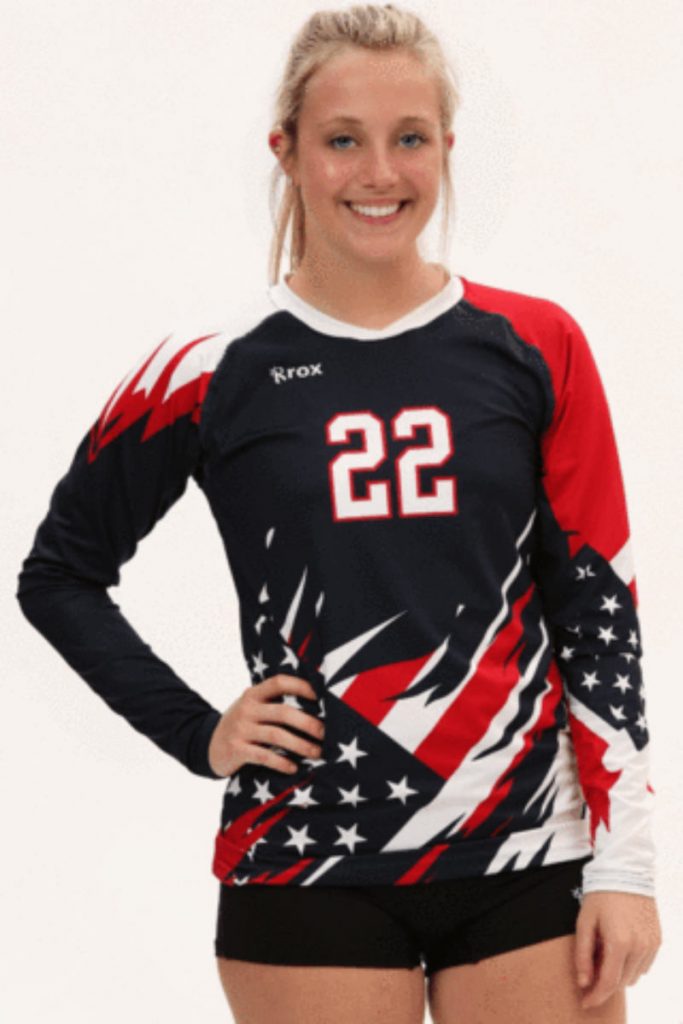 Exuding a patriotic feel, this volleyball jersey for women with a US flag can make any American proud. At first glance, it might not seem like the American Flag. However, once you scrutinize it, the stars that represent the 50 States, then start to emerge, along with the red and white stripes on the Flag. The overall composition is a creative way to shout the American pride in the Volleyball court.
Surfing
WSL x Glowing Glowing Gone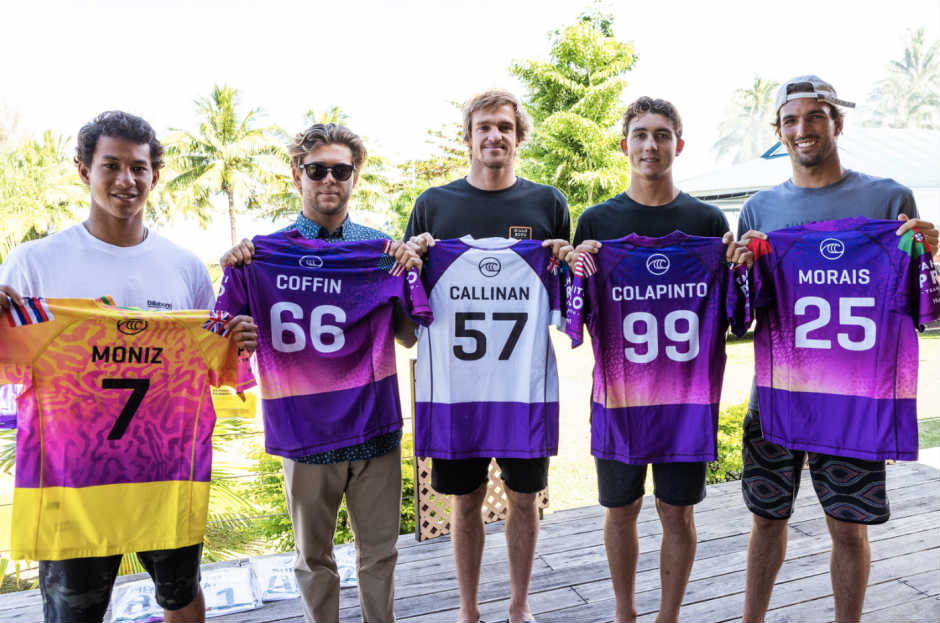 The World Surf League and Glowing Glowing Gone have teamed up to conserve the fluorescing corals. Fluorescent corals are different types of corals that absorb one color and emit another. These corals glow beautifully, and sadly, they are in danger of being extinct.

During a recent surfing competition, the concerned parties, along with Hurley, made sports jersey designs that donned the exquisite colors of the fluorescent corals.
Roxy Pop Surf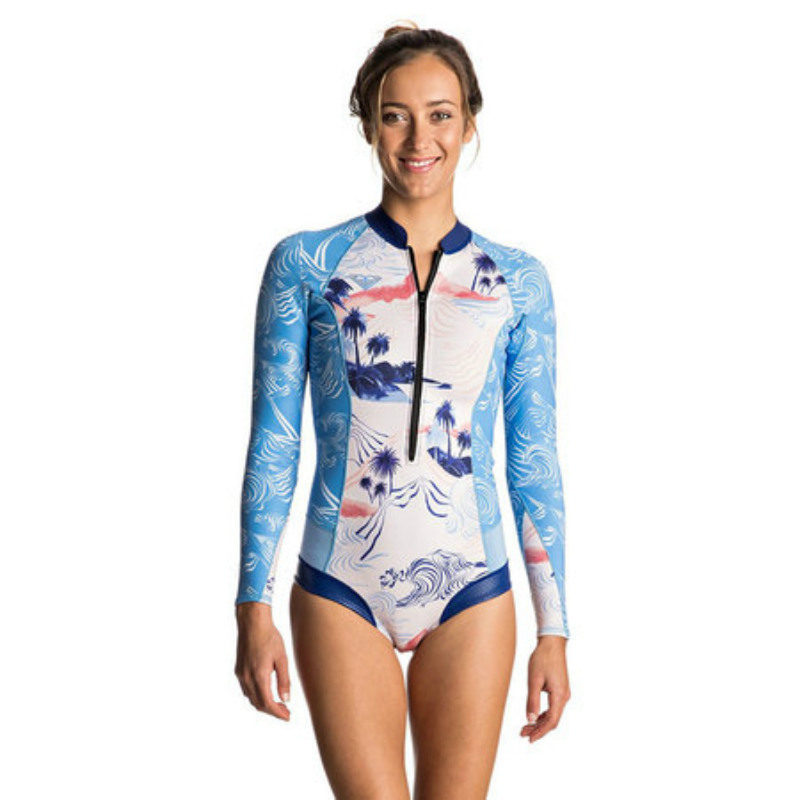 In what seems like a depiction of the whole surfing lifestyle, Roxy, one of the biggest surf brands, introduced their Roxy Pop Surf collection. The pieces in this collection will remind you of crystal clear waters, tall coconut trees, world-class waves, and the whole shebang that goes with the surf culture. However, this surf rashguard caught our attention with its baby blue color, abstract waves, and coconut trees sporadically displayed on the entire material.
Running
City2Surf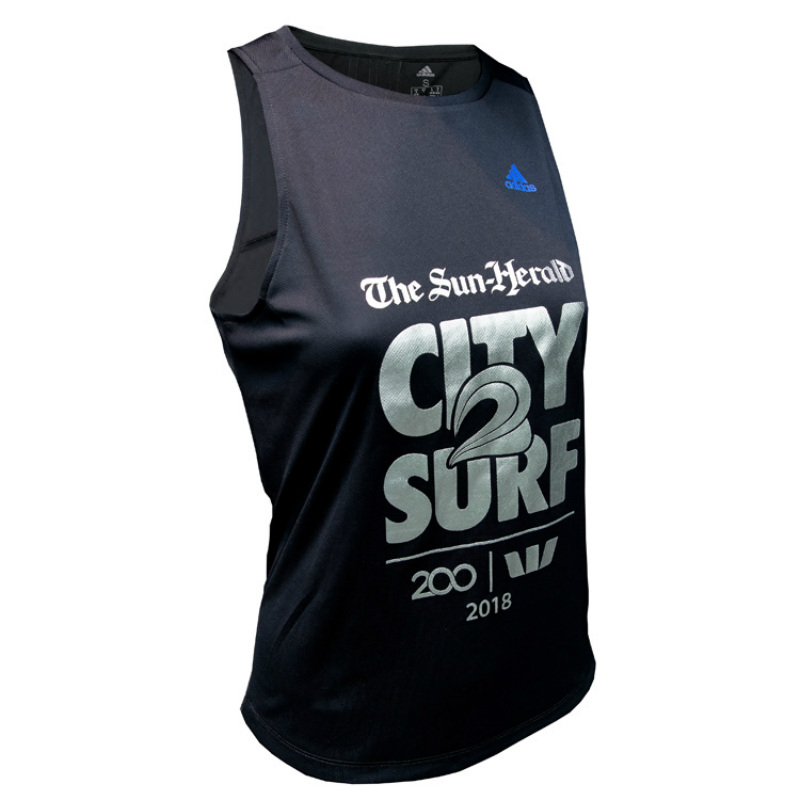 Probably the most extensive fun run in the world, City2Surf is a fun run event that started in 1971. In every run, the organization aims to raise money to help around 900 charities. And this running jersey design is one that boasts the event's roots and mission. Since this organization is based in a country with magnificent waves, the number '2' is aptly shaped like an elegant wave overlapping both words.
Ironman World Championship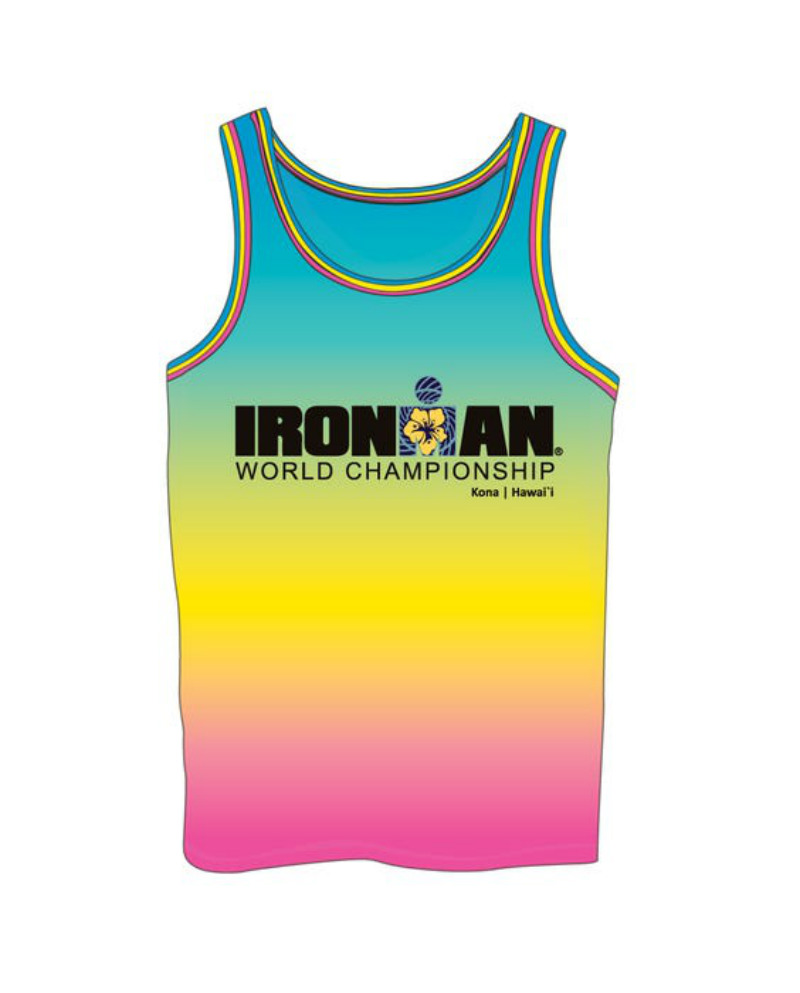 When sports events are held uniquely in a particular country, integrating national symbols on a jersey will differentiate it from the rest. Take this Ironman World Championship singlet in Hawaii, for example. Since the yellow hibiscus flower is Hawaii's state flower, the organizers ingeniously replaced the letter 'M' with the flower. Additionally, the letter also has a circle on top which resembles a head, implying a running man.