"Don't worry, I can grow my business organically. I don't need a sales funnel or even social media advertising. My business and services speak for themselves."
You may have heard this from multiple people online or even read articles about how business "X" turned themselves into a million-dollar company without spending an ounce of marketing. And although there are those unicorns that make it to their first million without spending any money on advertising. The key to becoming a sustainable multi-million dollar company is to not only use social media advertising but to use this tool effectively.
Resources:
Within this article you're going to learn:
The current state of social media advertising
Dimensions of each social media advertisement
Three Free Tools You Need To Use For Your Social Media Advertising
What to do before you launch your first campaign
7 essential items you need to know while launching your first social media advertising campaign
Your campaign is over, now what?
Current State of Social Media Advertising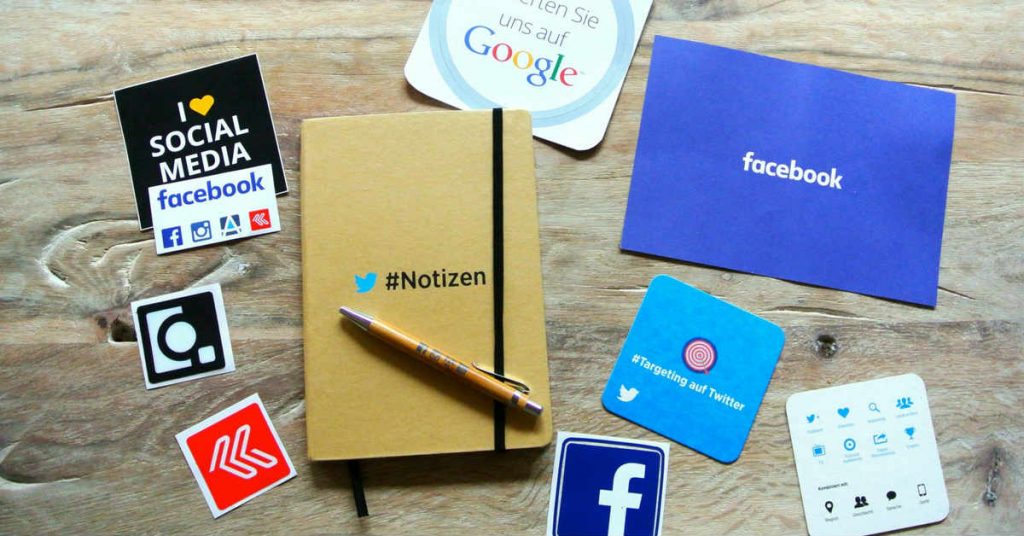 If you've scrolled across your news feed (specifically on Facebook and Instagram) there is no secret that your feed has been filled with advertisements. Just the other day as I was mindlessly scrolling through my personal newsfeed, I found that out of ten of the top post on my feed, nine of them were ads. Although this specific statistic is not the norm, a most recent study by EdgeRank Checker found that close to a 60% decline in organic reach.
With that being the case, and those numbers are sure to grow higher and higher as Facebook's algorithm only gets stronger, understanding the basics of social media advertising is a must.
Other platforms like Twitter, YouTube, Snapchat, and even Google are all making the same efforts to push users towards paid content vs organic. As if it wasn't hard enough, the need for creativity hasn't been more real than it is right now. One of the bright spots in advertising, however, has been the hype around video marketing. As much as we are an on-demand design service, we can not underestimate the success and execution of video. But more on that later.
Dimensions Of Every Major Social Media Platform
Whether you're looking to design a custom Facebook post or a YouTube banner, here are the dimensions you need to stick to for the best results.
Facebook
Single Image Ad Spec
Image size: 1,200 x 628 pixels
Image ratio: 1.91:1
Text: 90 characters
Headline title: 25 characters
Link description: 30 characters
Single Video Ad
Preferred video format: .MOV or .MP4 files are ideal
Aspect ratio: 16:9
Resolution: at least 720p
File size: 2.3 GB max
Maximum video length: 120 minutes max
Maximum Instagram video length: 60 seconds max
Thumbnail image size: 1,200 x 675 pixels
Caption length text: Text only, max 2,200 characters
Text: 90 characters
Headline title: 25 Characters
Link description: 30 characters
Carousel
Image size: 1,080 x 1,080 pixels
Image ratio: 1:1 (square)
Text: 90 characters
Headline title: 40 characters
Description: 20 characters
Slideshow
Image size: 1,280 x 720 pixels
Image ratio: 16:9, 1:1 or 2:3
Preferred video upload format: .MOV or .MP4 file types
Text: 90 characters
Headline Title: 25 characters
Description: 30 characters
Instagram
Instagram News Feed
Image size: 1080 x 1080 pixels
Image ratio: 1:1
Minimum resolution: 600 x 315 pixels (1.9:1 landscape) or 600 x 600 pixels
Caption: Text only, max 300 characters
Limited support for landscape format
Instagram News Feed Video
Video aspect ratio: 1.9:1 to 1:1
Preferred Format: .mp4
Caption length text: Text only, max 300 characters
Length: 30 seconds max
Minimum resolution: 600 x 315 pixels (1.9:1 landscape) / 600 x 600 pixels (square)
File Size: Up to 30MB max
Instagram Ad Stories
Aspect Ratio: 9:16 or 1080 x 1920
Preferred Format: .mp4
Length: 15 seconds max
File Size: Up to 2.3GB max
Google Adwords
Vertical rectangle: 240×400
Mobile leaderboard: 320×50
Banner: 468×60
Leaderboard: 728×90
Square: 250×250
Small square: 200×200
Large rectangle: 336×280
Inline rectangle: 300×250
Skyscraper: 120×600
Wide skyscraper: 160×600
Half-page: 300×600
Large leaderboard: 970×90
Large mobile banner: 320×100
Billboard: 970×250
Portrait: 300×1050
Twitter
Although a great platform to be on, it may not be the best platform to advertise on given the state of the company. However, if you so choose to do such, here are the Twitter ad dimensions.
Website Card
Image size: 800×320 pixels in size
Ad copy: 70 characters for copy
Video Card
Video length: 2 minutes and 20 seconds max
Image size: 640×260 pixels
File size: 5MB
Linkedin
Medium Rectangle (300 x 250 pixels)
Wide Skyscraper (160 x 600 pixels)
Leaderboard (728 x 90 pixels)
Four Free Tools You Need To Use For Your Social Media Advertising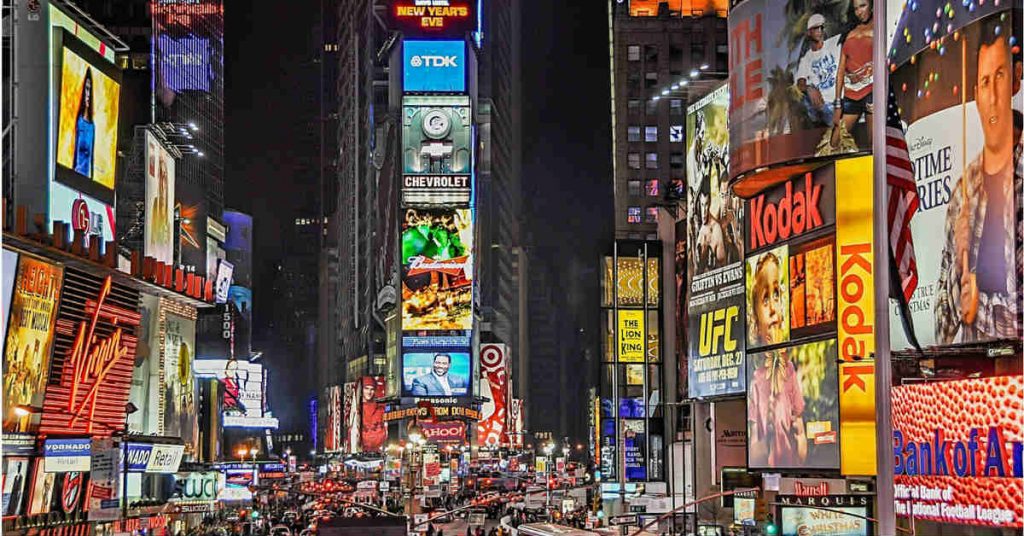 First on the list and easily the most important is a tool that determines the 20% text rule. Trust me when I say this, you will need to bookmark this page and you will use it repeatedly.
BuzzSumo will help you determine, what is "cool" in the digital world. With this tool, you will be able to find out what is the most shareable piece of content on the website in a relatively easy fashion.
Facebook's Exclusion Marketing is by far the most useful tool that beginners in social media advertising world neglect. On all social media platforms, it is EASY to begin racking up your reach. By just one keyword, you can easily hit close to 160 million people. Thank you, cat lovers. But what if that cat lover also just bought a house, and has an income of $100,000 a year? Well, that's just a small example of who they are, but what are they not? Facebook's exclusion tool helps you narrow your focus and refine your ad reach.
Pixel conversion installation for both Facebook and Google.
What to do before you launch your first campaign
If you are just starting out in business, it's safe to say that you may not know your customers as well as you may think you do. The biggest advantage that larger and more established organizations have over you is time and data. These organizations have a ton of research that they have collected for years that you simply don't have. They have things like:
Demographics of customers
Psychographics of customers
This kind of information is imperative for you and your business to make the proper decision for your social media advertising. As mentioned by David Schloss from Convert ROI, one of the leaders in social advertising stated, "You need to understand your customers as best as you possibly can and at the beginning of your business, it's hard to determine who your customers are. That's why you need to cast a net as large and as wide as you possibly can. Then, narrow your focus with the more data that you obtain."
So what does David actually mean?
From an advertising perspective and at the beginning of your advertising campaign, it's important to spend a few hundred dollars to understand your market. Be as broad as you possibly can and run multiple campaigns. All with different ad copy, images, and keywords. For us at Penji, we are doing just that. We decided to take our ads and make them as broad as we could. We tried different ad copy and multiple variations of images. Here is the initial research is done at the beginning of our ad campaigns.
As you can see, we didn't spend that much money, but the amount of knowledge gained was worth its weight in gold. We now knew which strategies could work and when the timing is right to double down on these strategies, we know exactly which route we need to take in order for our ads to be successful.
How we conducted preliminary research for Penji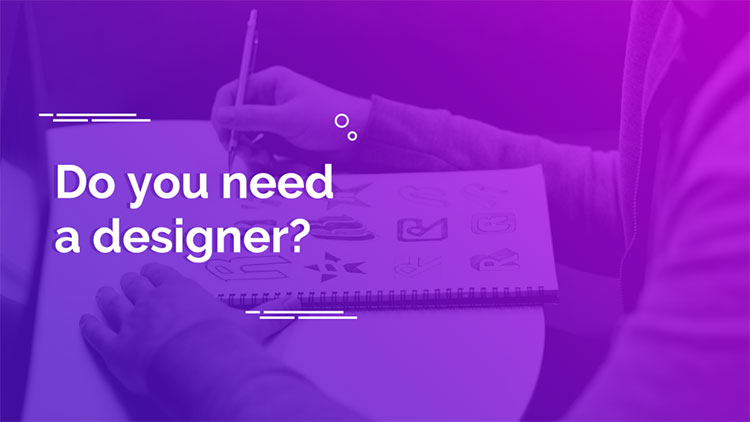 If you're not lucky enough to have unlimited budgets and able to spend close to the industry standards of 30% of your profits on advertising, another alternative to conduct research is through surveys. Put feelers out there and spend some money to cast a net
We completed our survey in two different ways. The first was through a website. We originally created a website and sent the links out to our closest friends and family. This allowed us to determine what was most important to our users, fans, and network.
The survey allowed us to come up with our original ad copy because we found out that close to 70% of our surveyors cared about dependability. That's why we came up with this:
"So what is Penji?
Penji is a dependable on-demand design service that delivers unlimited graphic design, where you can make as many revisions as you need, for one flat monthly rate.
Think of Penji as your personal versatile design team that can design ANYTHING from marketing materials, logos, flyers, all the way to Web and App design. We're online when you are, whether it's late at night, early in the morning, or any time in between. We're ready to design as soon as you click submit."
This was also the original ad that we launched on Facebook:
A huge mistake we originally made when launching ads for Penji
After we launched the first set of ads, we quickly realized that we did not have an advertising sales funnel. I guess you can say, that we felt as if once we put out an ad, customers would finally realize that they would want to buy. (If only that were the case) Although I can say that we have always had a sales funnel, we never had as detailed of a sales funnel than we do now.
With the amount of research and understanding that we have within our target audience, we have developed a sales funnel that has brought us early success.
The sales funnel looks a little like this:
ebook > cold email > click/download of ebook > email drip > discount > customer

piece of content > email sign up > download of ebook > email drip > discount > customer

social ad > landing page > customer

social ad > landing page > discount code > customer

Then, there are groups of individuals that do none of these and just lurk. To those individuals, it's only a matter of time. Muahahaha! Kidding aside, we have decided to create a particular audience for those who have been on our website and that goes hand in hand with our landing page and conversion pixels. All linked above.
4 Essential Items While Launching Your First Social Media Advertising Campaign
Creating an audience
As mentioned above, it's imperative to "cast a net." Once you have a general understanding and netcast, it's time to focus and narrow your audience. The narrower the audience (at times) is best. Within all social media platforms, you can get as granular as you'd like with your advertising.
In Facebook, in particular, a few points to mention is to use the detailed targeting methods given to you by Facebook. They have a ton of categories to browse through. Be sure to get acclimated to these categories and choose multiple audiences to further determine your customer.
On Google, the targeting methods are a tad different. Although keyword marketing is highly profitable, it has not been something we have ventured much time into. Instead, we have designated a large majority of our advertising budget for retargeting and key influencer marketing. Then, we have created a list of about 200 YouTubers and websites that our customers may search for. We then targeted those sites/channels specifically for our video ads.
Location
"Location, location, location"Don't be a stranger as to where you place your ads. For Penji, we initially created our ads to be placed all across the united states. We looked at the data and found pockets and themes to where the most interaction was happening within our statistics.
Upon our initial findings, we then decided to market to ALL WeWork locations, their zip codes, and facilities. We felt that startups were our biggest area of opportunity and growth with our business and has to this day, been our best performing ad.
On Facebook specifically, one of the most important filters you need to check is your CTR or Click Through Rate. This will determine how well your audience is interacting with your ad. The higher the click-through rate, the better.
Interests
If you're a B2B business like ours, it's easy to generalize who our target audience interests may be. If you thought of influencers like Gary Vaynerchuk, Lewis Howes, Tai Lopez, and Grant Cardone, you'd more than likely be right. But that's not what Facebook wants to hear. In the beginning, don't go to the traditional/normal route. Dig deeper to further understand your audience.
Use the native audience networks to determine your customers' interests. Play with a few audiences, save them all and test to see which audience works best. Normally, when testing ads, we set the measure of CTR to be 1.5%. If any of our ads do not exceed that in the first few hours of the ad, we have a good understanding of the success rate of the ad, which isn't good. So we pause the ad.
Third-Party Organization
There are a ton of third-party apps and ways to organize your ads. For us at Penji, we found that Trello is the best use for this. Especially early on. It's free, it's relatively easy to navigate, it's a good way to see all of your ads at a glance. Here is a screenshot of our current ad organization in Trello.
Boost Your Social Media Advertising
Here are some tips you may want to consider using to boost what you've learned from this article:
Use Organic Tactics
Get to know what content resonates the most with your followers and customers. They clicked your posts for a reason—they liked what they saw and that's a good motivation to know more about them and what they want to see. Post regularly, daily if you must, to know which content garners the most engagement and go on from there.
Design for Mobile
Nowadays, more people spend their time on social media using their mobile phones. Create your ads with this in mind so you don't miss out on the opportunity of reaching more people.
Offer Variety
Don't get stuck using the same ads over and over again. This will bore people and will more than likely to skip watching your video or looking at your ad. Give them something to look forward to.
Consider Ad Retargeting
Ad retargeting is a good way for you to remind your audience of your existence. Once they're reminded of you, you can convert them into customers especially when you have invested in a campaign that focuses on conversion.
Campaign Is Over, Now What?
You did it! You successfully launched your first ad for your business. Now, what do you do? Well, we suggest creating a crap ton of lookalike audiences based on your research and results. Keep doing it, over and over again, until what you created converts.
Additional notes to consider is to make sure your website is FULLY functioning and operating. You will also need to get your load speeds to under 3 seconds. This may require some additional programming and editing on your end.
In closing, the best advice that we can give is to rinse and repeat. We hope this article about social media advertising helped, but in full transparency, you are the only one that can fully grasp how social media ads can help you and your business.
If you liked this article. Email me directly and I will be glad to offer a discount on your first month of our unlimited design service.