If you think a profitable business and positive social impact don't mix, think again. It's been proven – you can make money and address community issues at the same time; it doesn't have to be one or the other. Think it's too hard to pull off for your startup or small business? These social entrepreneurship examples will change your mind.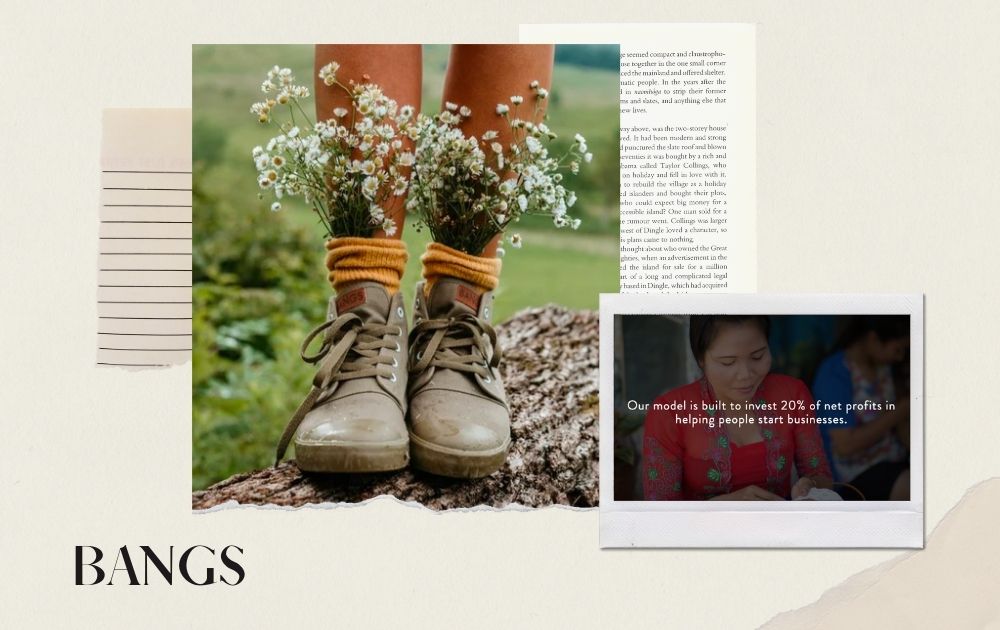 This shoe company knows how to give back to the people. BANGS Shoes is one of the few social entrepreneurship examples that invest 20 percent of its net profit to help people start their own business. BANGS Shoes handpicks business owners, mostly from Africa, and lends them capital to give them a fresh start.
Apart from their advocacy, the shop sells shoes, bags, and tops. With their unisex designs and canvas-made shoes, BANGS Shoes is changing how we think about our shoes one step at a time.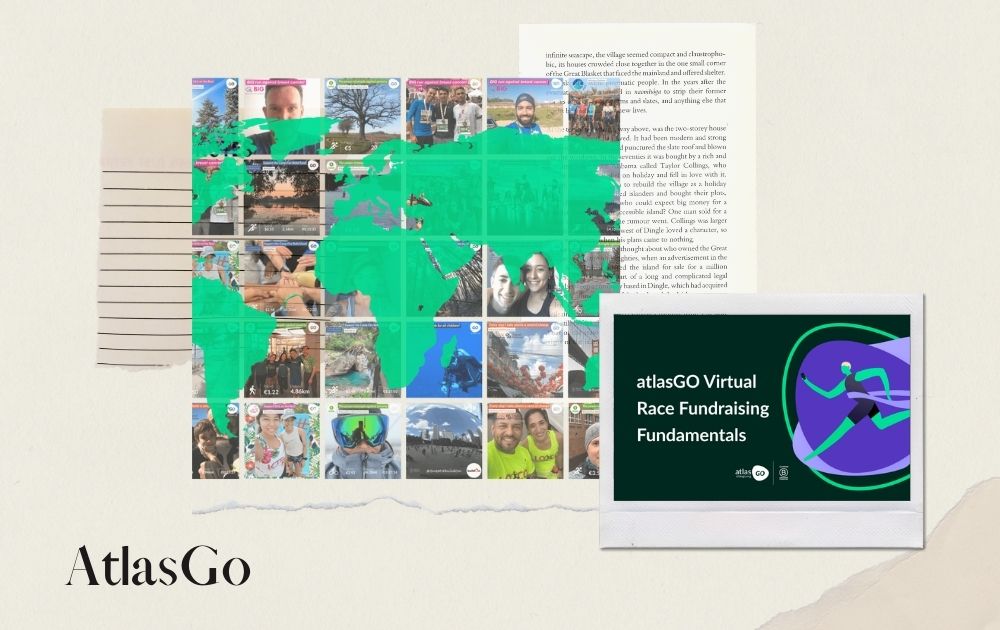 AtlasGO, on the other hand, is one of many social entrepreneurship examples that marry business and advocacy. It does more than push users to do yoga, meditate, run, and exercise as an online app. In fact, AtlasGo also raises money for their non-profit partners and donates money to plant trees.
To date, the app has made millions of users engage in physical activity while giving back to Mother Earth. They've also assisted firms in boosting employee health, culture and engagement.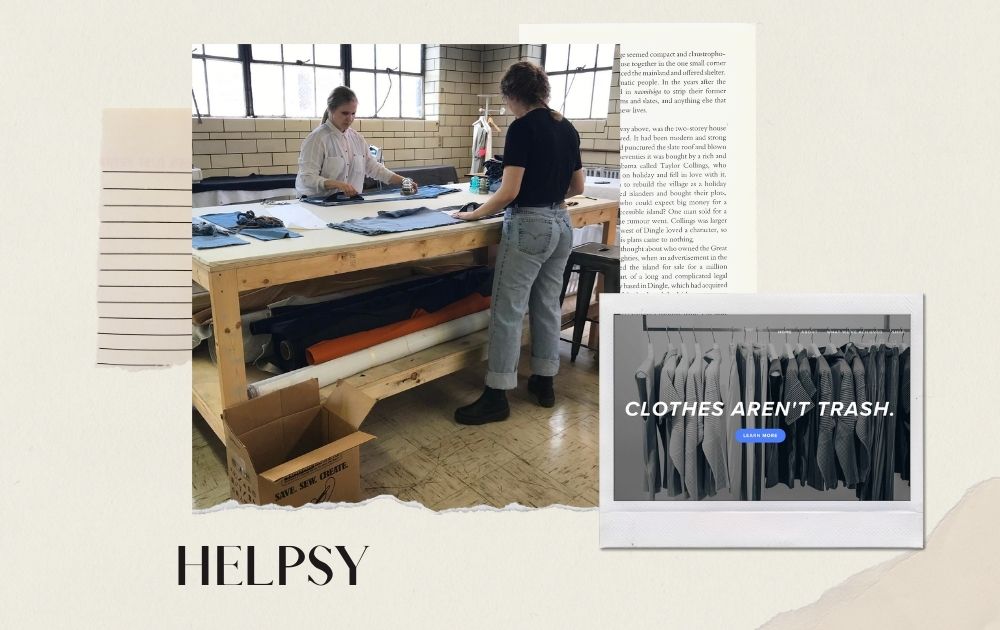 Some examples of social entrepreneurship ideas veer toward greenwashing or the promise of false sustainability. In contrast, HELPSY takes its mission seriously. And as a for-profit business, it seeks to change how people view recycling clothing.
The company provides a wide array of services and is there every step of the recycling process: from the collection and sorting to the recycling of clothes and fabric. Because clothing is so easy to throw out, HELPSY encourages individuals to look into the circular life of our textiles and fabric. Did you know that 85 percent of clothes end up in the trash? HELPSY tries to save a part of that number and makes the most out of existing fabric.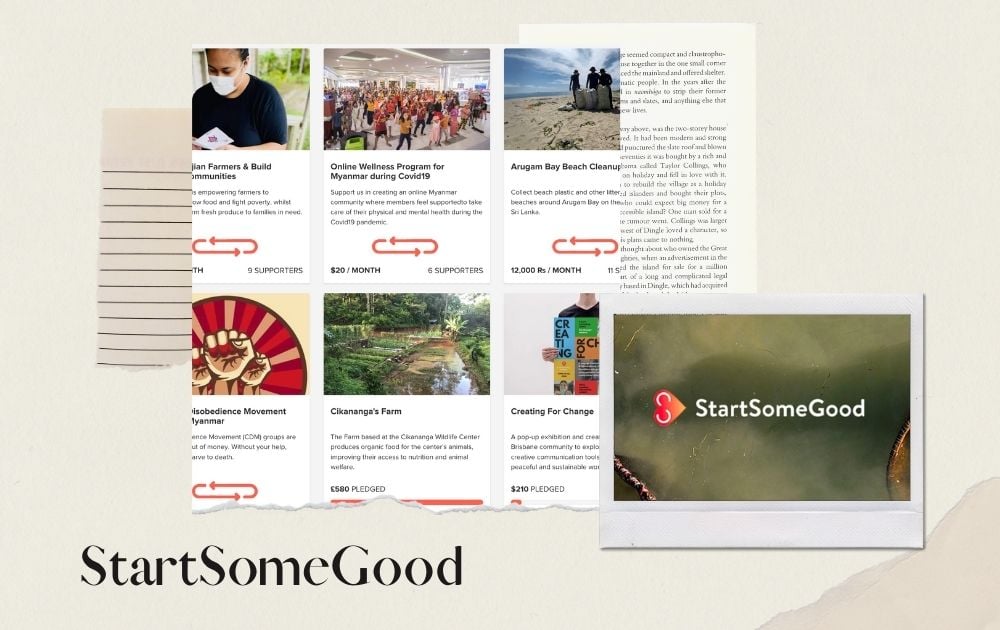 While other social entrepreneurship examples focus on creating businesses from scratch, StartSomeGood is a program that helps other startups blossom.
As a coaching service, the project builds networks between brands and startup figures. They do this through marketing and resource programs that help startups create an impact in their fields. To date, they have launched several projects, raised funds for startups, and impacted various sectors.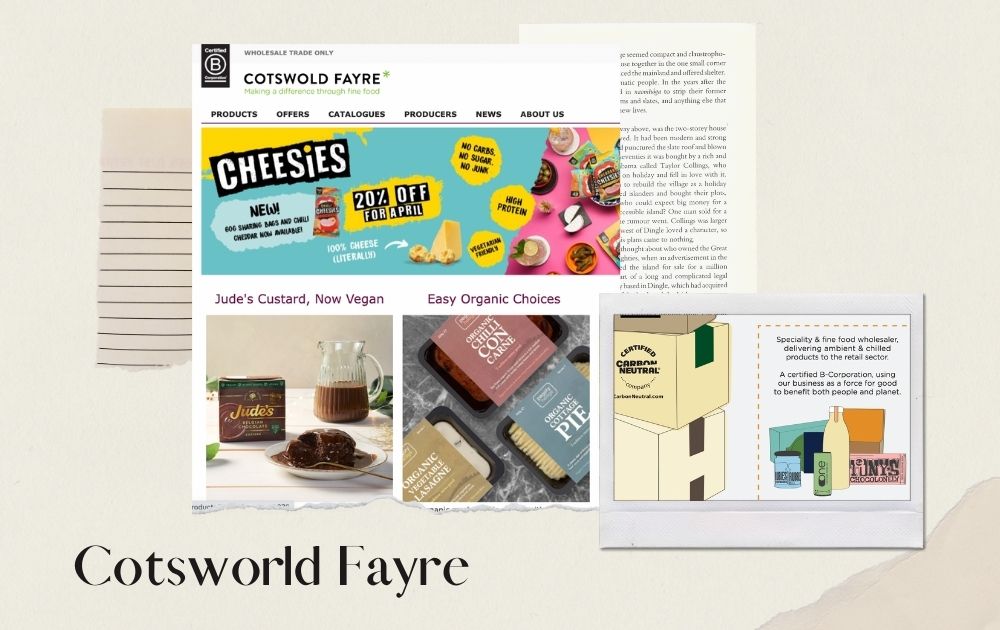 Like many social entrepreneurship ideas, Cotswold Fayre intends to make a difference with its sustainable supply of raw goods. This food-conscious brand sells organic choices for people trying to eat clean. The platform offers a wide range of fair trade and healthy options – from gluten-free and organic to vegetarian and vegan.
Apart from catering to households, Cotswold Fayre also sells to retailers to help them achieve their food quality goals. It also helps fellow businesses by connecting their suppliers with owners to promote green and organic food to the public.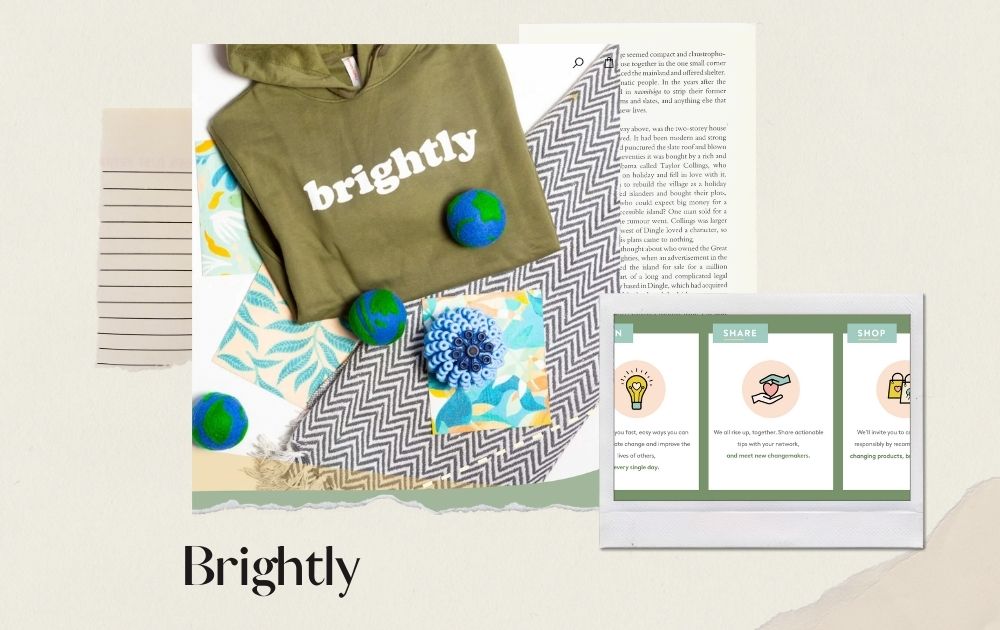 On the other hand, Brightly is one of the few social entrepreneurship companies that seeks to empower people through its site by connecting users with eco-friendly brands. Through features, shout-outs, and friendly reviews, users are given a chance to get to know possible products that they will love and use guilt-free.
The site features brands and products of all kinds: from food to skincare, clothing, and lifestyle products. The Brightly team also hosts a podcast where they can engage with their online community and celebrate milestones together.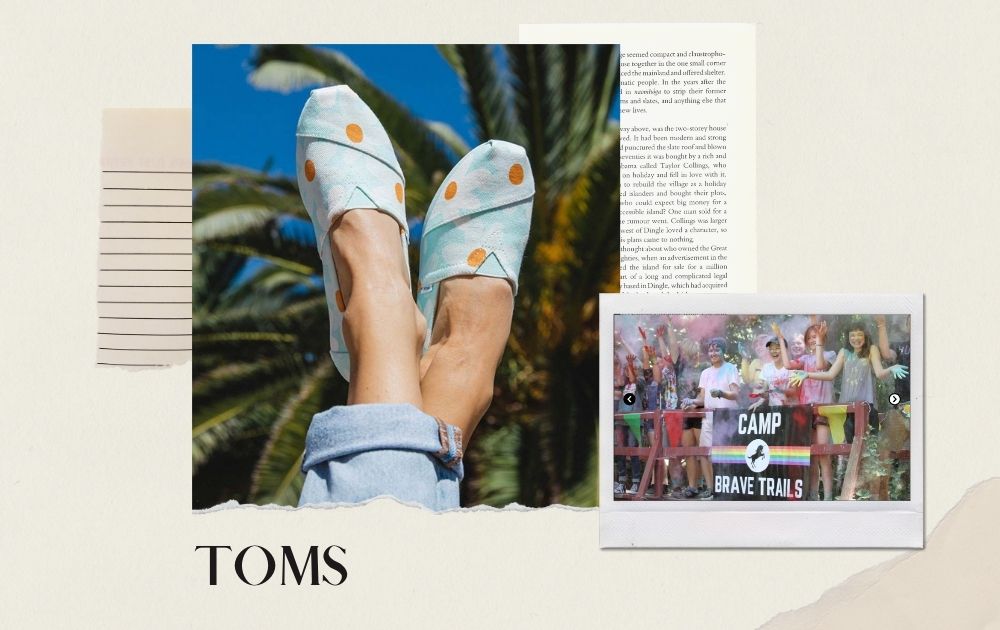 TOMS is a familiar brand wherever you are in the world. Their shoes' simple yet elevated styles are a must-grab for many people who want practical and fashionable shoes. But there is more to TOMS than their beautifully crafted canvas shoes.
In fact, the company uses a third of its profits to support groups that promote mental health. Aside from protecting people's health, though, the company also pursues action for the planet.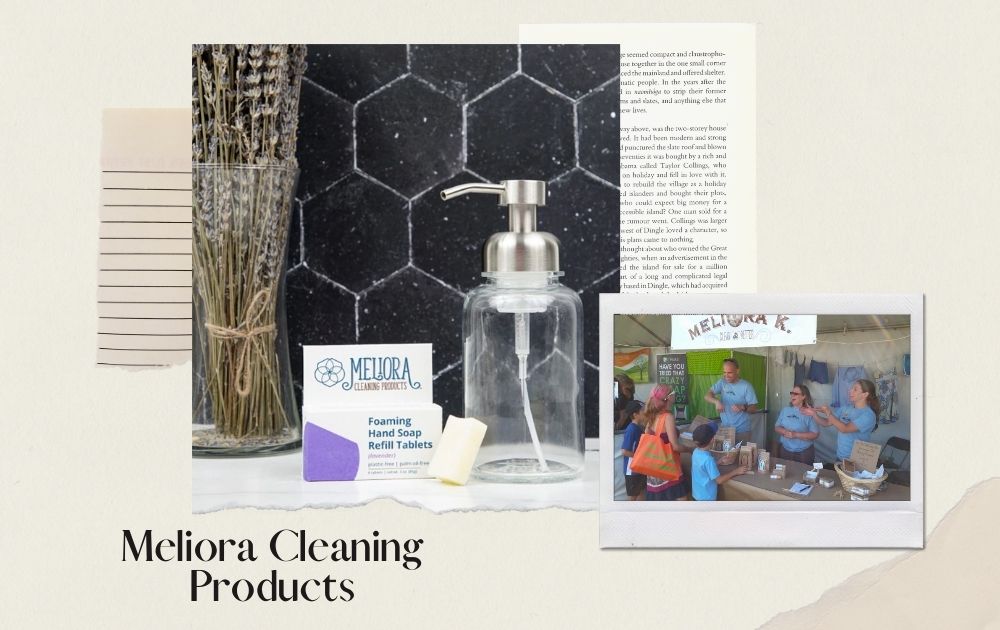 Other social entrepreneurship examples will focus on creating products, but Meliora Cleaning Products will ensure that the items that you already own are squeaky clean. In fact, the brand prides itself on being both people and planet-friendly.
Apart from their conscious commitment, they also have partners across different sectors. The company offers various options for cleaning solutions with harmful chemicals such as bleach. To date, they are currently selling laundry powders, soap sticks, and hand soap tablets.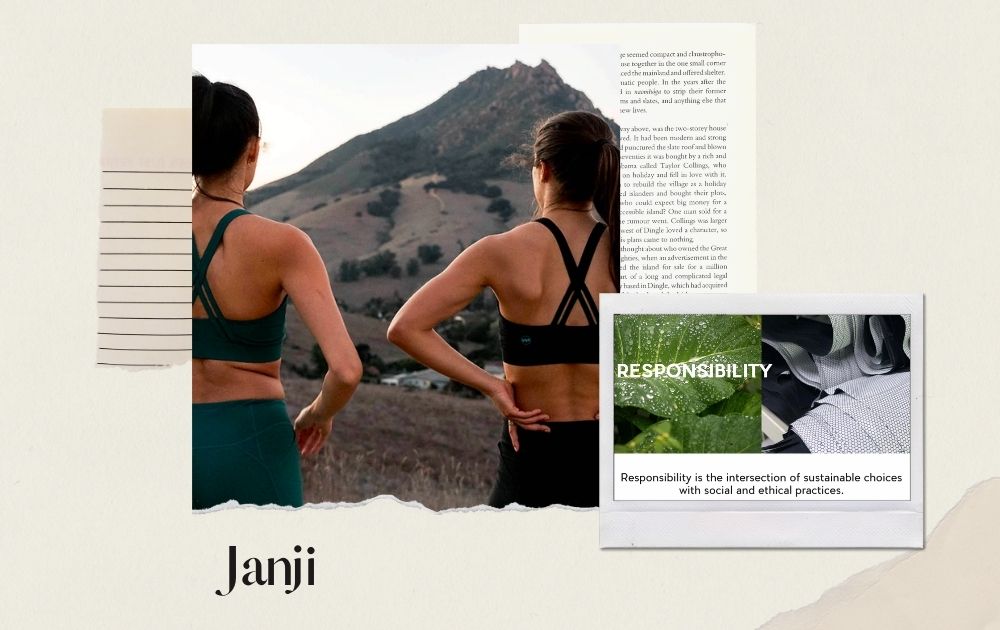 If you enjoy running as a hobby, then Janji may have the perfect items for you. They cater to sports bras, transit shorts, run caps, slingbacks, and more. Their gear seeks to inspire everyone in the world to discover nature through running.
More than that, though, Janji also promises to grant clean water access worldwide. Their water give-back project pledges that 2 percent of proceeds from every Janji purchase will be dedicated to helping clean water projects.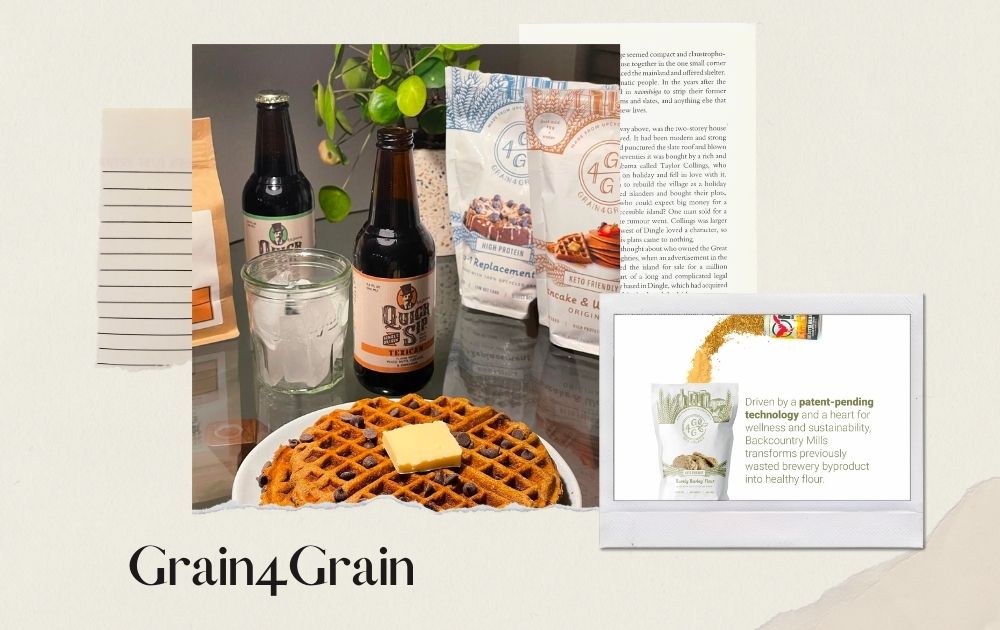 Everyone knows how hard it can be to eat good, healthy food at a low price. However, this social enterprise example offers just that.
Not only is it low in carbs but high in protein, but it also helps reduce food waste by using a patent-pending technology that lets them dry and mill grain byproducts. Their new method cuts down the typical 6-hour process to just 20 minutes.
The Lowdown
As seen from the examples above, you could make good money and advance worthy causes at the same time. Whether it's helping less-fortunate communities, doing something for Mother Nature, or promoting a healthy lifestyle, your business can do a lot more than raking in profits from sales.
If you need professional graphics to tell your audience how your business is trying to make a positive social impact, Penji can help. We offer unlimited design projects at a flat monthly rate, allowing you to get the most value for your buck.
Sign up now and get premium quality designs from vetted designers who are in the top two percent of all hires. The best part? You can get a full refund within 30 days if Penji isn't the perfect graphic design service for you.