The increased conversations about mental health have sparked the idea of prioritizing it. With that, we eventually follow self care practices. But we see self care only in the context of our personal lives. However, self care should also be practiced in our professional lives. This could help reduce stress and give us a newfound appreciation for ourselves at work. And if you're ready to do self care practices at work, here are ten things to STOP doing.
1. Sitting At Your Desk All Day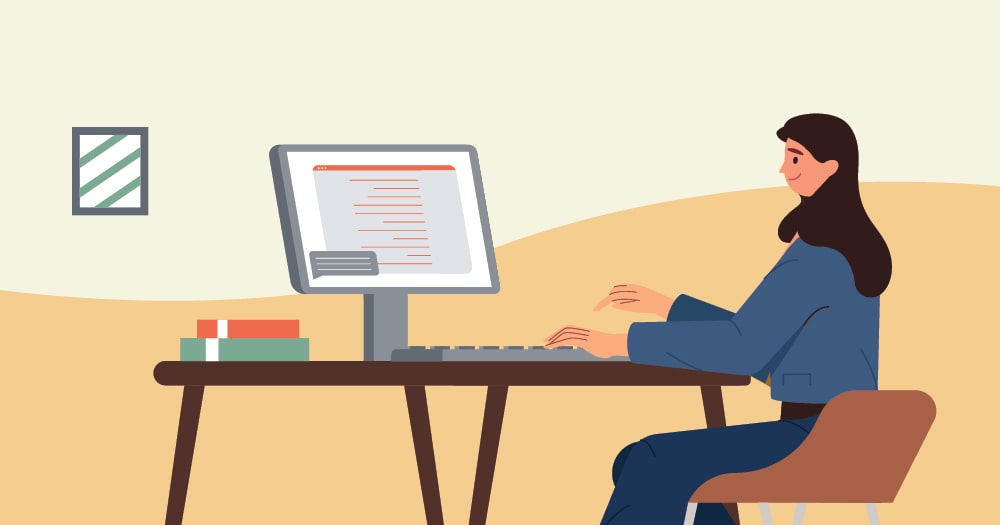 Taking care of your physical self is a form of self care at work. Sometimes, when we work, we don't notice that we've been sitting all day. Some experts have also debunked this myth through studies. They say smoking doesn't equate to sitting. However, it doesn't mean there are no risks to sitting all day.
In fact, increased sitting or a sedentary lifestyle could put you at risk of higher blood pressure and sugar. Plus, it could affect your metabolism too. That's why exercise is necessary for your overall health and well-being. Your body will thank you in the future if you exercise regularly.
But if you work at an office and can't find the time to exercise during work hours, you can do some stretches. Or you could use a few minutes of your lunch break to stand or walk for a few minutes before clocking back in to finish your work.
If you work at home, why not exercise for at least 10 minutes during the day. You don't have to do intense workouts. Walking is enough, but you can do low-impact exercises to keep you moving.
2. Checking Messages After Waking Up and During Leaves
Most of us would check our phones the moment we wake up. It's to bring us up to speed on the latest news or updates on social media. Once done, we might check our emails or messages at work to see what we missed or the new updates about work. But you might want to avoid that in the future for your peace of mind.
Think about it this way. You'll spend around eight or more than eight hours working during the day. The only time you might have for yourself is when you wake up and when you're done working. And you want to maximize that time. Don't forget to prioritize yourself in the morning.
Here's a video from self-proclaimed work bestie Laura Whaley reminding us to work for ourselves first before starting our work.
What activities can you do for yourself in the morning?
Exercise or yoga
Meditate
Eat a healthy breakfast
Recite your morning affirmations
Plus, when you take your vacation or sick leaves, it can be tempting to check what you've missed when you're not at work. But you deserve to take some time off from work. Treat yourself from time to time. Disconnecting from work, even just for a day, can do wonders for your mental health.
3. Forgetting to Set Goals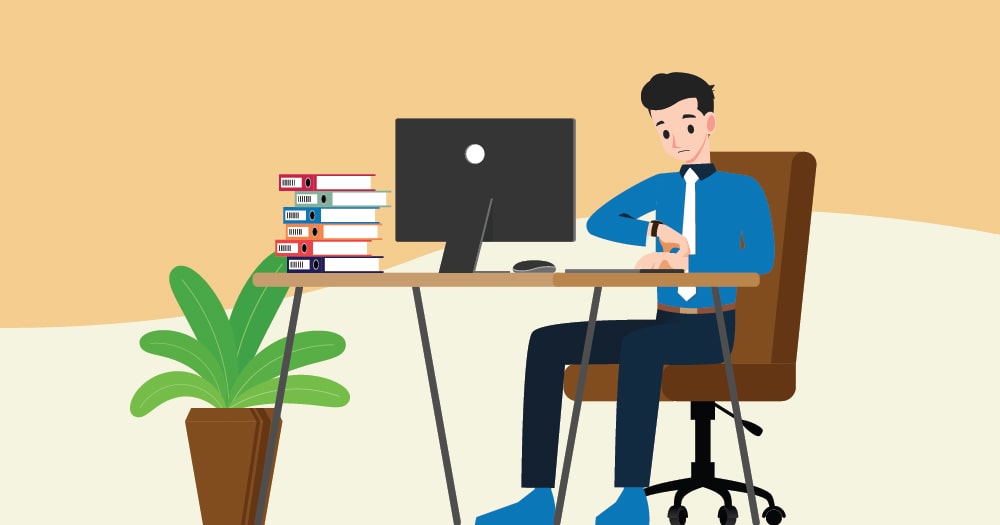 When we start our workday, sometimes, we might go on autopilot and do our tasks for the day. But one thing most of us overlook is setting goals and eventually attaining small accomplishments during the day.
Setting goals is one underrated form of self-care at work. But how so? Setting goals can help you organize your day and list down all the tasks you have. And once you fulfill your tasks, you can cross them off your list and feel accomplished. Once you're done with all your tasks, you can call it a day and give yourself a much-needed rest.
But it's not just short-term goal setting you should also think about at work. Identify your long-term goals as well. This gives you the motivation to do your job, giving you purpose and fulfillment.
4. Working Beyond Your Hours
Whether your work has the regular set 8-hour or flexible time arrangement, don't push yourself to work too hard beyond your working hours. There's always a tomorrow to finish your tasks.
Plus, setting boundaries is another form of self care at work. As I mentioned above, you only have a few hours to yourself. Use those precious hours to spend time taking care of yourself while you prepare for work the next day or on Monday.
5. Feeling Bad for Taking Breaks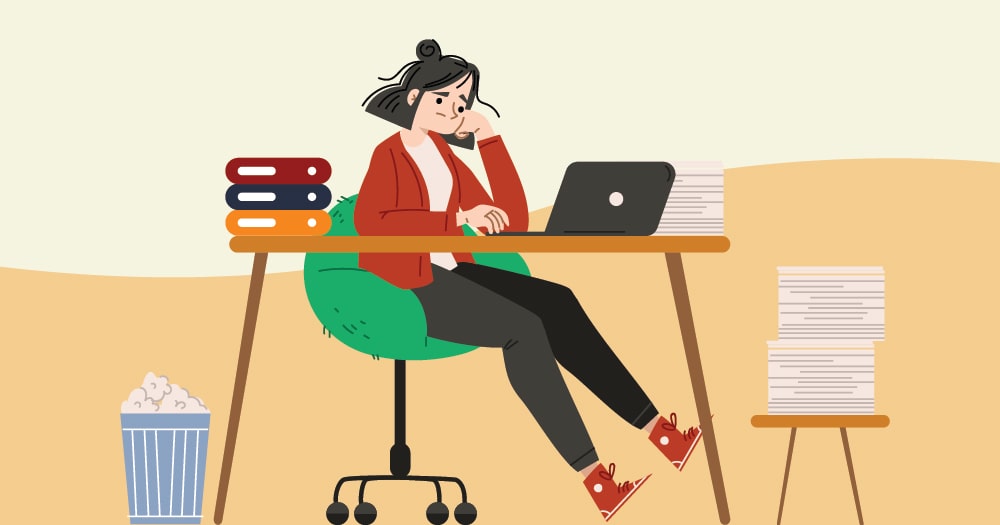 Working hours on end can take a toll on our minds and bodies. While we want to accomplish our goals and tasks without stopping, we need to remember we have our limits, even while we're working. We get a little bit of respite during our lunch or dinner breaks. But, we might have to take some breaks to help us get through the day.
And that's okay.
Don't be ashamed of taking breaks every hour or a few minutes. Sometimes, we might not be in the best headspace to work, and you don't need to put yourself down for not putting in your 100% on certain days.
6. Feeling Guilty for Making Mistakes
We can't help but make mistakes, even at work. We're only human. But, when you make a mistake at work, you don't have to criticize yourself or put yourself down. Acknowledge when you've made a mistake, take a step back from it if you need to, and continue working. Also, make sure to admit mistakes and learn from them. Plus, don't forget to forgive and remind yourself that mistakes are part of life.
7. Taking Up Too Much Work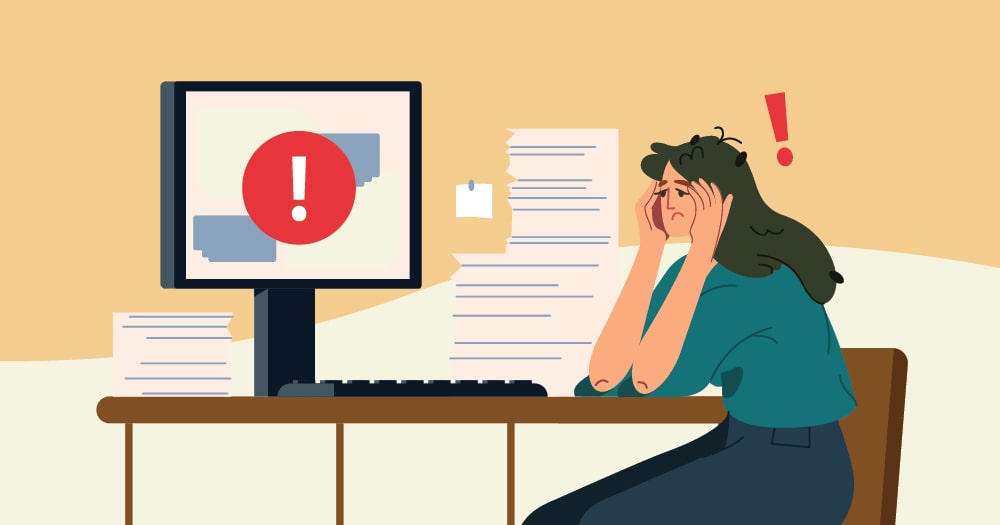 Although you want to do many tasks at work to prove yourself to your teammates and boss, know that you have limits too. This means you don't have to take on a lot of responsibility. You can say NO.
You can speak up about your current workload. If you feel you need to take on new tasks, consider renegotiating other tasks you may want to pass on to others. This frees you up to work on a new task while keeping the ones you're confident in doing.
8. Being Afraid to Ask for Help
For many people, asking for help at work is perceived as a weakness and can become difficult for them to do, sometimes even for the smallest of requests. But, it's another form of self care at work. You don't have to do everything, and you probably don't have everything figured out, and that's okay.
But asking for help isn't only limited to your tasks. You can ask for help regarding your emotional or mental needs. Talk to your team leader or manager about your feelings and how they can affect your work.
9. Engaging in Workplace Connections That Negatively Affect Your Mood or Energy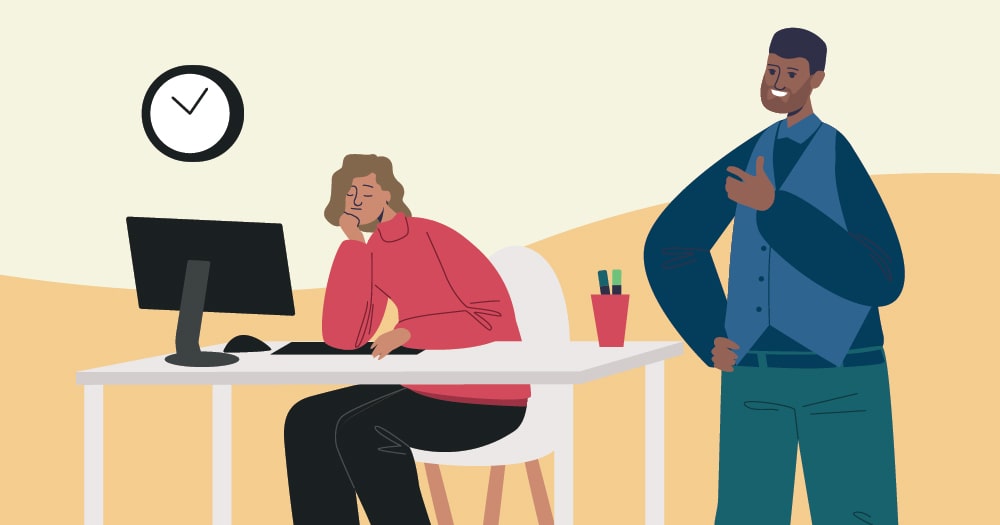 Building good professional relationships with your teammates or managers is also a form of self care at work. Even if you're not sociable or don't talk to many people that often, you can also set boundaries; talking to people can take a lot of energy from you. Protect that by developing better workplace connections with colleagues you respect and can trust.
10. Eating Unhealthy Food
Breaking the habit of eating unhealthy food can be challenging. One barrier to eating healthily is price. And if you're saving up or budgeting, you might find it difficult to buy healthy food or ingredients for meals. You don't have to do a complete 180 from unhealthy food to healthy food.
Start small.
You can eat healthy snacks first, like bits of fruits and veggies instead of chips. Or, if you want to commit fully to it, look up healthy recipes online that you can cook for yourself to bring to work. From there, you can build the habit of eating more nutritious meals. Plus, it will be beneficial to your overall mental health.