Philly Tech Week 2019

By Jie Kuang, 05/09/19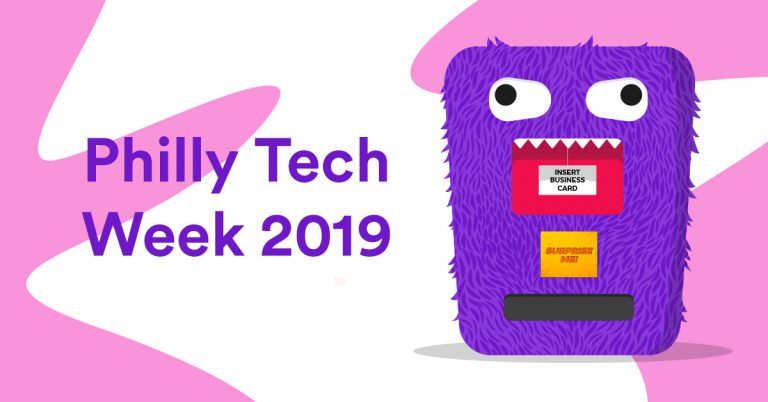 Philly Tech Week is one of our favorite events of the year. Startups and innovators across the city come together to showcase their companies and network. Philly Tech Week is organized into 7 different tracks (Creative, Access, Dev, Civic, Business, Media and Sciences). Not only is it a great business opportunity, but it's also a week long of fun and creativity!
After having a taste of what it's like to have our own booth last year at The Franklin Institute, we knew we had to go bigger for 2019. That's why we decided to build our big purple Penji vending machine! Unlike many of the booths at the event, we weren't trying to make any direct sales. We just wanted attendees to have a good time. So, for the cost of one business card, each person receives a free random gift courtesy of Penji.
The most important thing for us this year was to create a memorable experience. Philly Tech Week may be a business event, but that doesn't mean you can't have fun! We wanted our booth to be interactive and naturally draw in a crowd. Inspired by Exploding Kittens during a trip to PAX Unplugged, we built our own version of a human-operated vending machine for Philly Tech Week. Made out of PVC pipes, cardboard, fur, and lots of hot glue and velcro, the Penji monster was born!
Entrepreneur Expo
We revealed the Penji vending machine at Entrepreneur Expo hosted by PSL. We set it up as quickly as possible, just in time for the crowd pouring in. We received many curious looks and lots of questions, but more importantly, we were able to give out close to 200 gifts during those 3 hours. Smiles and laughter ensued as the hand popped out of the machine as well as screams when they received their random gift. Special shoutout to Wodify for being our awesome neighbor!
Event Photos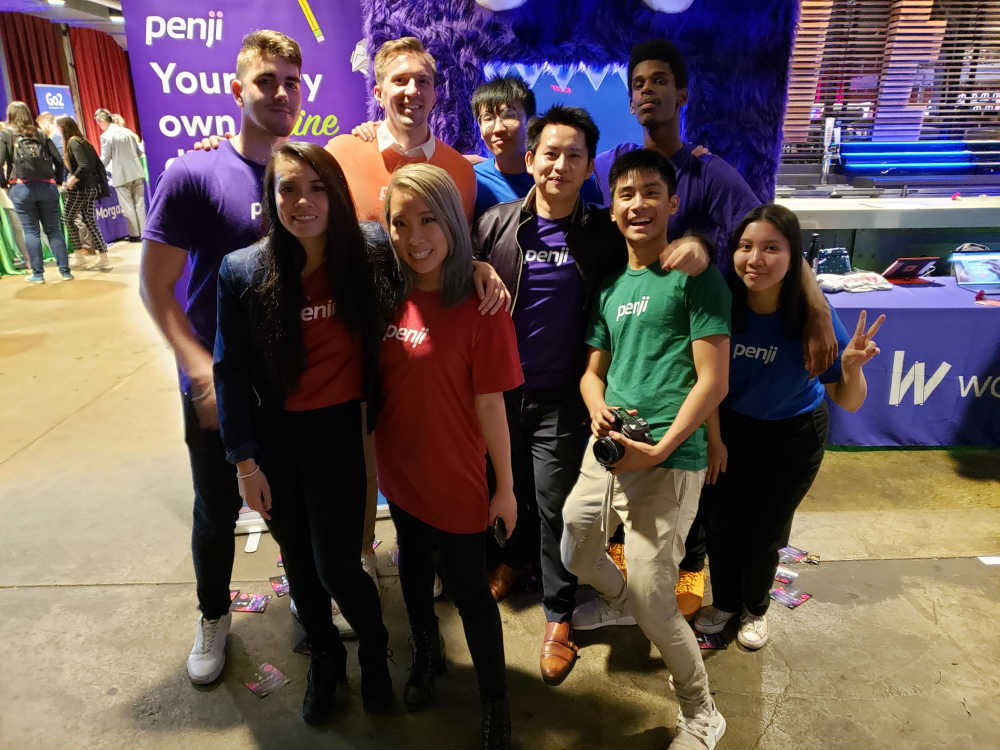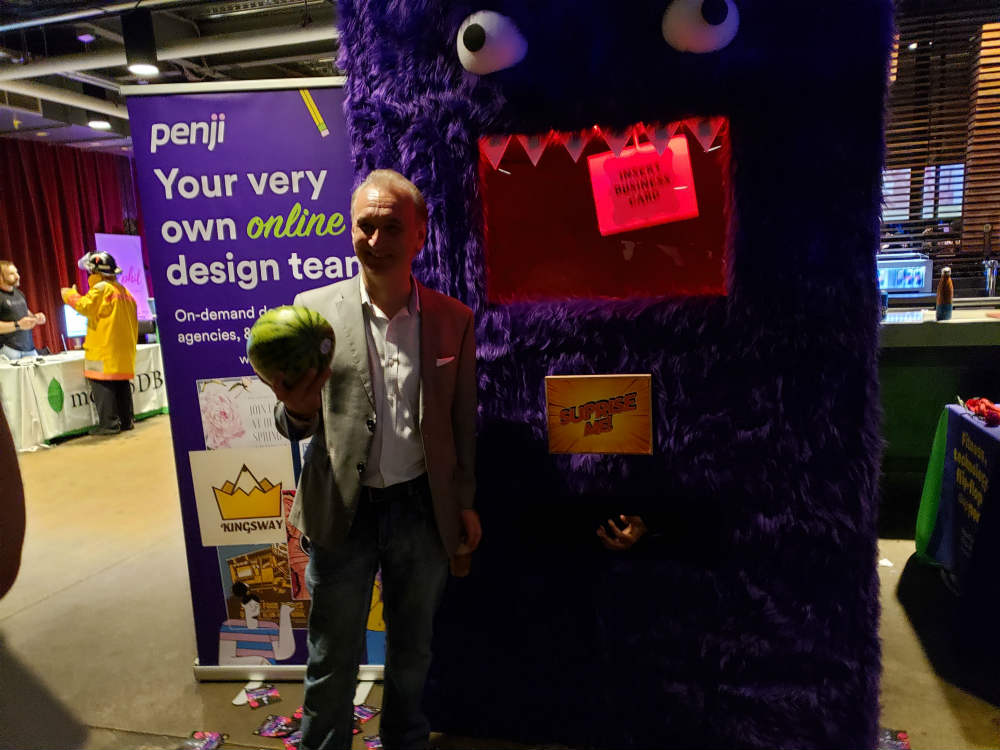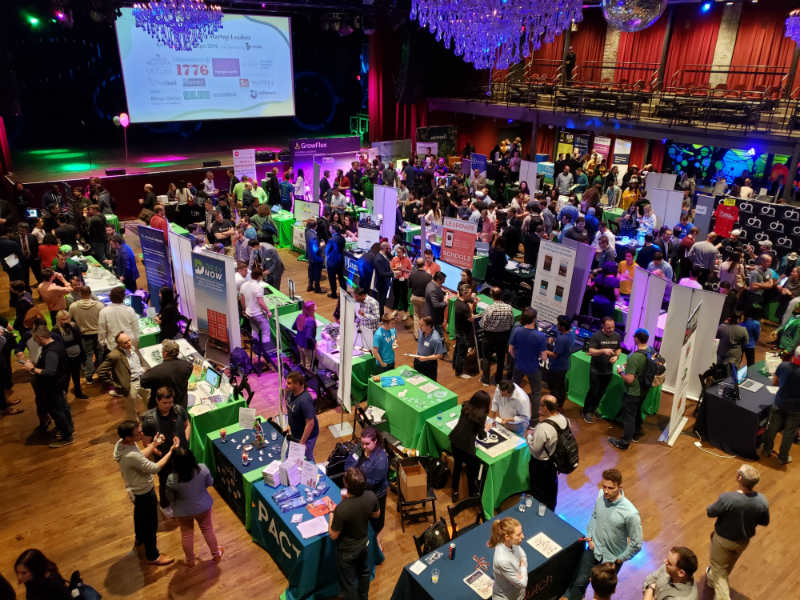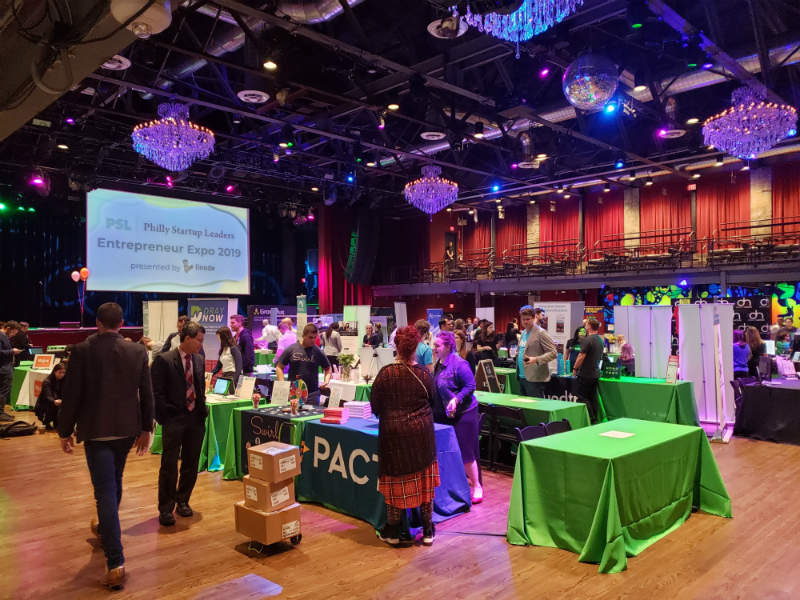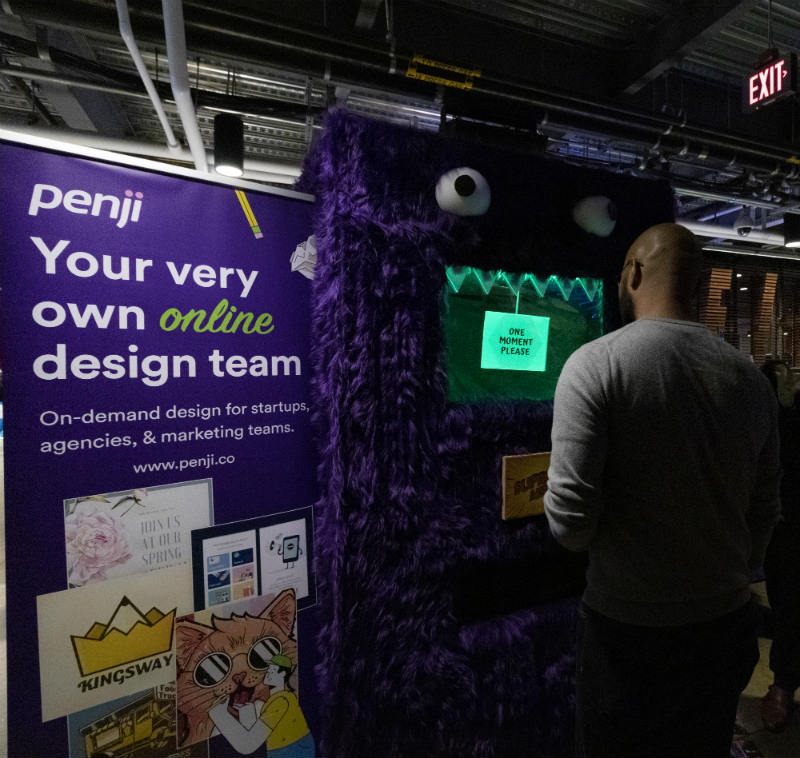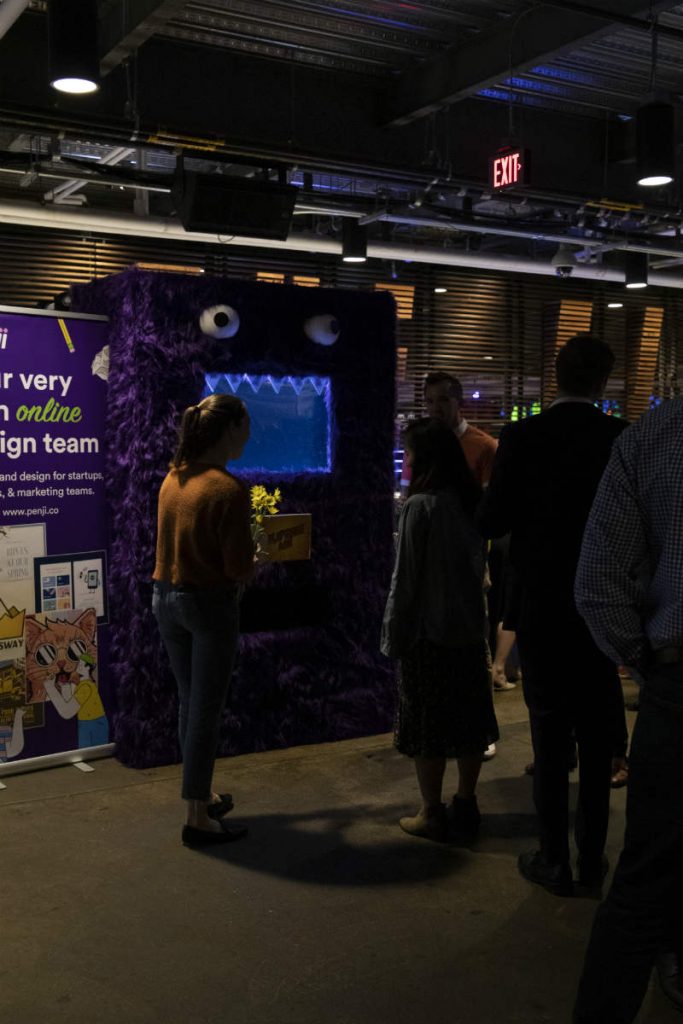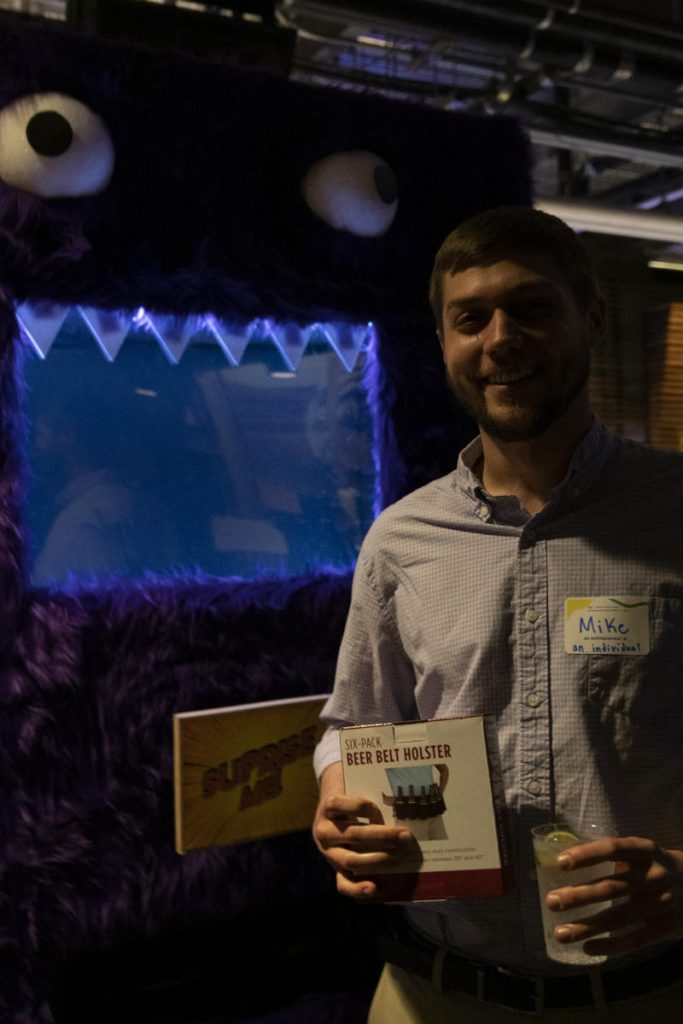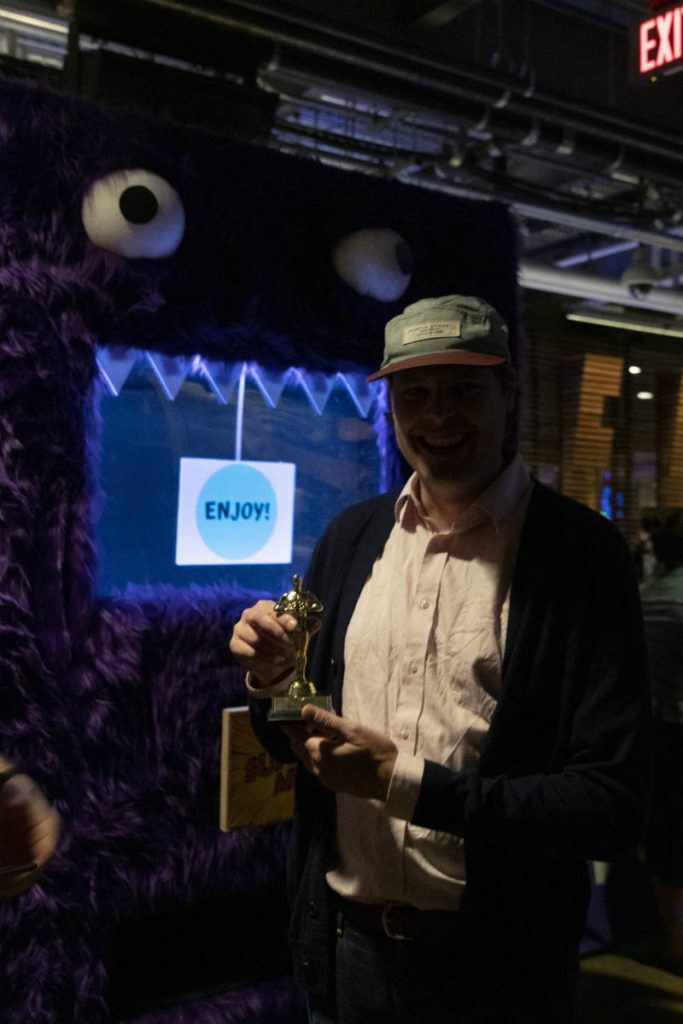 Secret After Party Hosted by Penji and BarLy
This year, we decided to host our own Philly Tech Week after party. Because we wanted to keep it a secret, we held out on announcing the event until the day before and again at Entrepreneur Expo. We want to personally thank BarLy for being a great host and providing excellent food and drinks! The turnout was much higher than we expected, especially for a last minute announcement. But I think we can all agree that the party was a great addition to the festivities.
Event Photos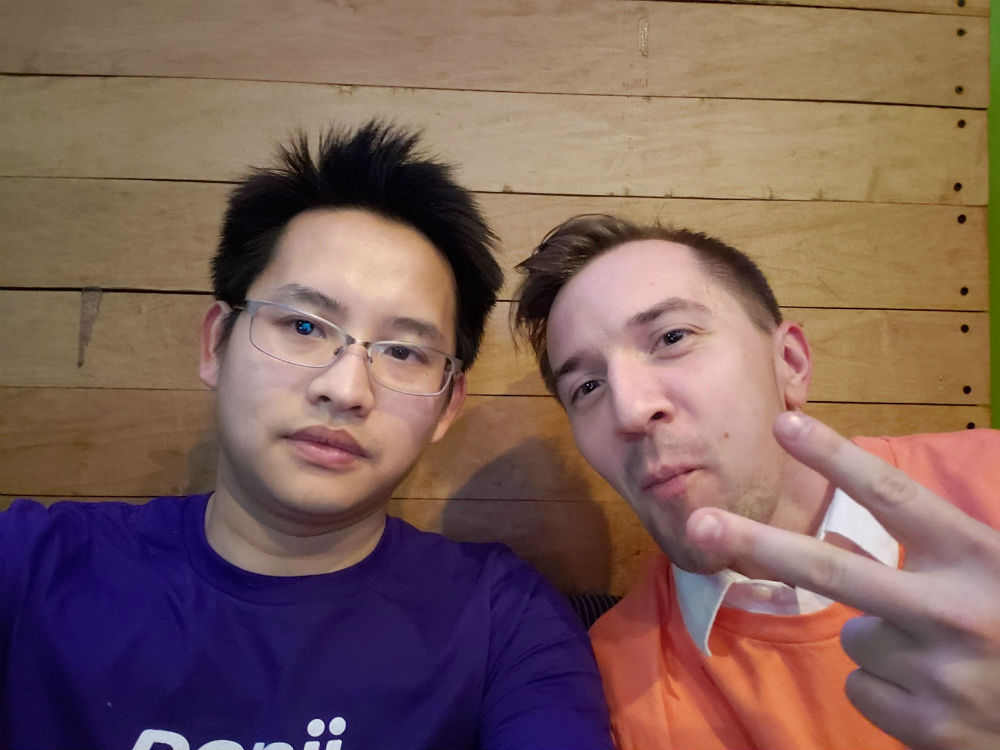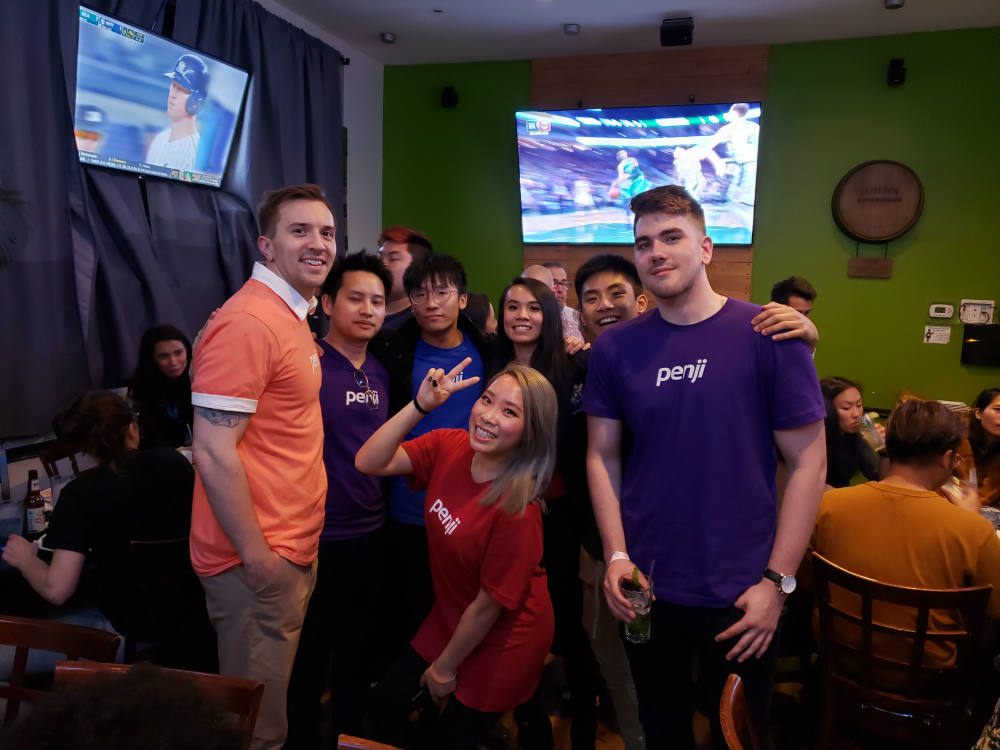 Signature Event
At our final event for Philly Tech Week, we brought the Penji monster and delivered a few smiles. Technical.ly Philly hosted the Signature Event at Comcast Technology Center, and we were determined to make this business event fun for all. At one point, the Penji monster dispensed a locked briefcase.
"I received a locked briefcase but was never given a code. I went on a 20-minute manhunt to find the person with the code," said Kunal, a Philly Tech Week attendee, "Finally, when I found Ben, we opened the briefcase together. Only to find a dollar and a potato inside. We laughed and celebrated our win together."
So whether you received a watermelon or a karaoke machine this year, we hope we brightened up your day.
Event Photos