Graphic design is an important element in any entrepreneurial venture and must not be overlooked by those starting out in business. Aesthetically pleasing graphics act as a brand's visual ambassador and has the potential to attract clients and encourage trust.

Why graphic design is a must for small businesses
Graphic design is the visual representation of a business. Through it, clients get a first impression of the brand. Good graphic design reflects professionalism and credibility. Thus, small businesses should take advantage of graphic design to project their venture as a trustworthy establishment. A business, even if offers superb products and excellent service, would not appeal to cold audience if the graphic design was done hastily, shabbily, or without proper knowledge of design aesthetics.
Graphic design levels out the playing field between small businesses and bigger brands. Investing in good graphic design could be that missing step that would allow your venture to compete with brands with bigger capital and have been in the market for longer.

How small businesses can use graphic design for their marketing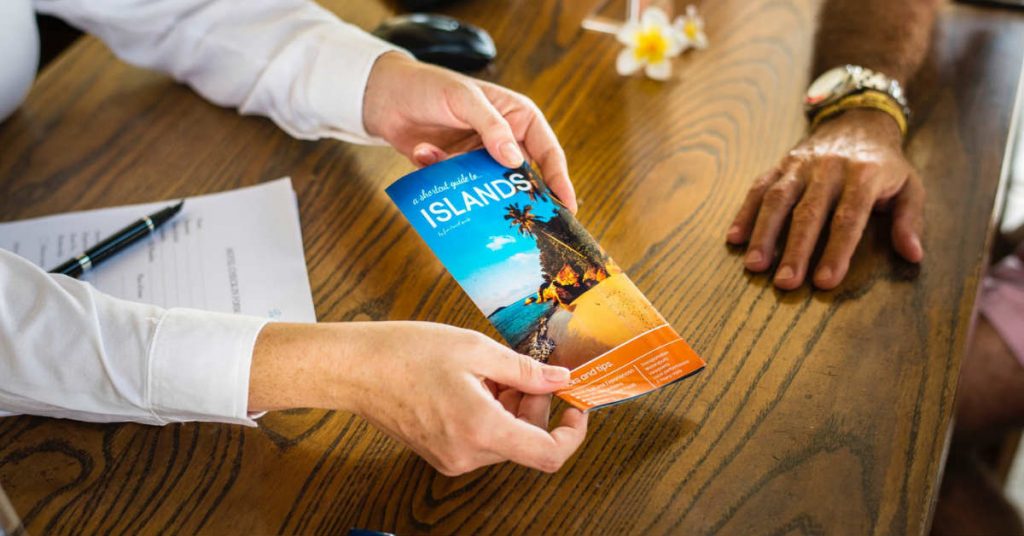 Small business graphic design could be applied to just about anything related to its products, services, and promotion, be it tangible or intangible. A smart business knows how to take full advantage of the visual communication aspects of graphic design for optimized growth.
The importance of working with professionals when it comes to graphic design could not be stressed enough. Jaguar Land Rover CEO Ralf Speth once said, "If you think good design is expensive, you should look at the cost of bad design." Managing a small business entails looking at the bigger picture of how the entire system works, hiring the right people to do the nitty-gritty like design, marketing, accounting, and all the other tasks that could be delegated. As a result, this means having more time to focus on running the business and exploring options to maximize growth.
There are several small business graphic design projects that could help attract clients and boost marketing efforts.

Logo
A good logo summarizes a brand's identity and distinct personality and could be used for all its marketing collaterals. Despite design newbies' impression that logos are quite simple to conceptualize, it is actually the opposite. Check out this article about logo design essentials

Packaging
For product-based small businesses, packaging is one of the essential components that communicate a brand's identity and unique selling proposition. A good packaging has the capability to give the consumer that last push to grab the product.

Signage
A shop signage is so much more than a light up logo or a location marker. A good signage greets regulars and invites prospects to check out the shop. The design of the signage must be consistent with the brand's other marketing collateral.

Website Visuals
For ecommerce shops that don't have a brick and mortar store, website visuals act as the business' signage. In this day and age, a brand's website is one of its most valuable assets as it becomes a one-stop shop for everything related to the brand. Check out this article on 5 Ways to Design Your Website For the Human Experience

Social Media Posts
Since consumers are on social media most parts of the day, social media posts are the best tools to bring a small business closer to the heart of its target audience. Social media posts must not only involve materials that promote a certain product or service, but also offer significant content that could help the consumer in some way. Read this piece on 15 Tips to Boost Your Social Media Presence In 2019

Brochures and flyers
Brochure and flyer distribution may seem old school, but the very fact that it's still widely used by marketers all over the world proves that it still works well. For small businesses, printed brochures is a good advertising tactic that is way cheaper than placing advertisements in local broadsheets or broadcast stations. For businesses who might prefer to go scripless, electronic brochure or e-brochure is a cost-effective and environment-friendly alternative.

Coupons
Coupons can function as a flyer as it could be a tangible reminder of a brand's product and services. However, a coupon's added function of providing something of value to the holder. Be it a discount or a freebie – increases the possibility of a client keeping it and eventually visiting the shop to be able to take advantage of the benefits offered by the coupon.

Loyalty or Membership Cards
A loyalty card is synonymous to premium service and VIP treatment. The graphic design of the card must be able to reflect this without losing the feel of the brand's actual identity. A loyalty card is a special marketing collateral. It is a tangible object from the business that a customer has to use regularly. Thus, the card design must be well-thought of and must display sound design aesthetics.

Mobile App Graphics
For small businesses that are established enough to have their own mobile app, all elements must be at their best: functionality, content, and of course, graphic design. If any of these elements are done haphazardly, the mobile app might not have even a single download. One of the first things that prospects see before they download an app is its interface. Remember, you are asking prospects to give your brand a little space in their mobile device, so you must be able to convince them that your app is worth it.

Merchandise or giveaway items
Whether your brand offers products or services, merchandise or giveaway items are a great way to market your business. Simple items such as fans, pens, or shirts offer functionality to the recipient and create a marketing opportunity for the brand. Though generic items could work just fine, it pays to match the brand giveaway to the nature of your business. Think thermal tumblers for a coffee shop business or free dental floss boxes for an optometry practice. Good giveaways could be conversation starters and would enable your customers and clients to become free marketers of your brand.
Updated April 12, 2019