You've finalized the look of your site or finished writing your blog post. But something is missing: images. And if you're itching to find the best photos for your site, but don't know where to look, here are 21 websites where you can find open source images. Plus, in some cases, you can use them for your business without needing to add any attribution.
1. Vecteezy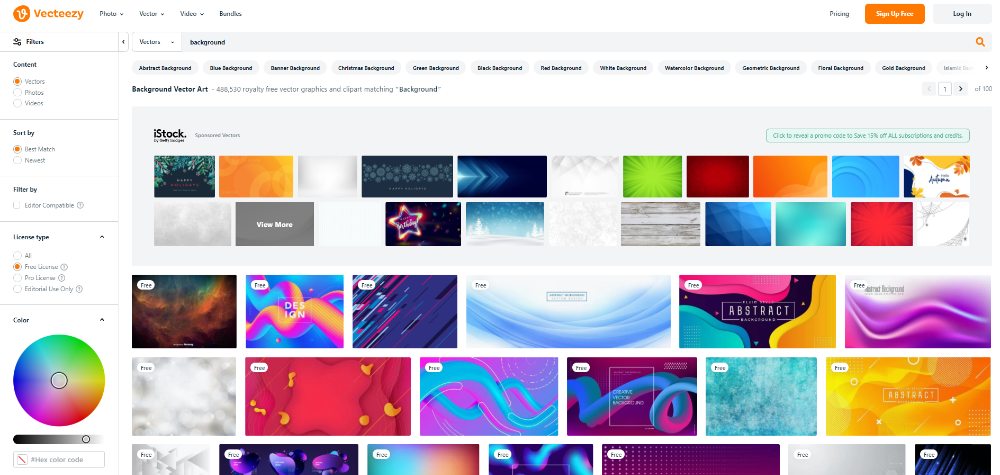 Vecteezy offers an extensive library of high-quality free photos you can download and use. Aside from quality content, Vecteezy has one of the best search engines that allows you to filter results by color, orientation, style, number of people, age of people, and more. A major advantage of using this site over others is that Vecteezy requires signed model releases and property releases from contributors, and it helps to protect you from disputes or legal issues down the road.
2. Creative Commons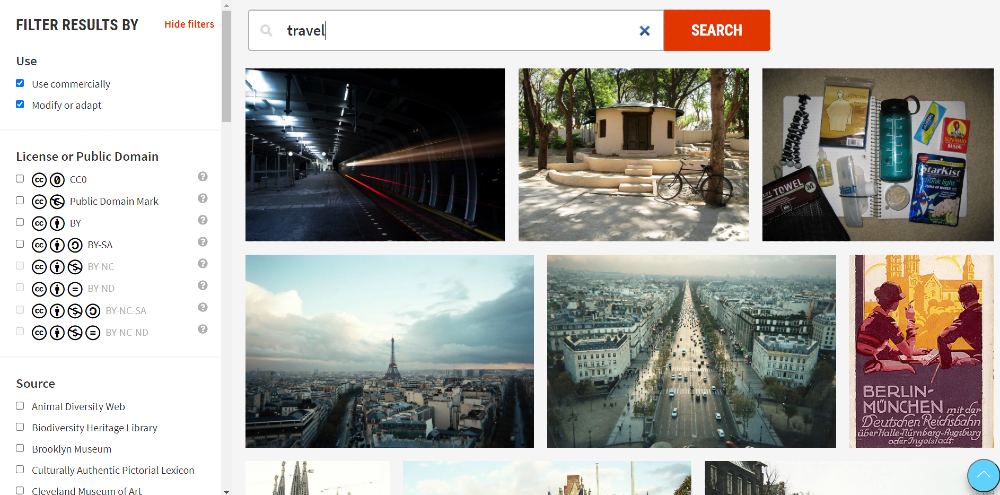 Creative Commons is one of the best sites to get open source images. After all, you can find over 300 million images on the site. With that said, they have a wide range of photos about fashion, food, travel, love, animals, and among other things, free of use.
3. Flickr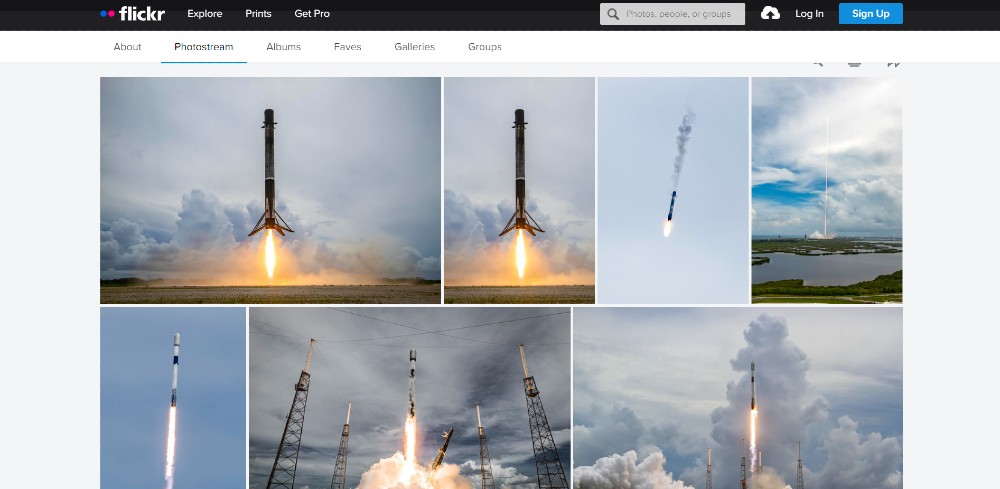 Flickr is one of the best photo-sharing sites, but many don't realize that some photos may be used for personal or commercial use. That is, of course, if the photographers indicate it. WOCinTech Chat and SpaceX are examples of two Flickr accounts where you can download photos for free.
4. Free Images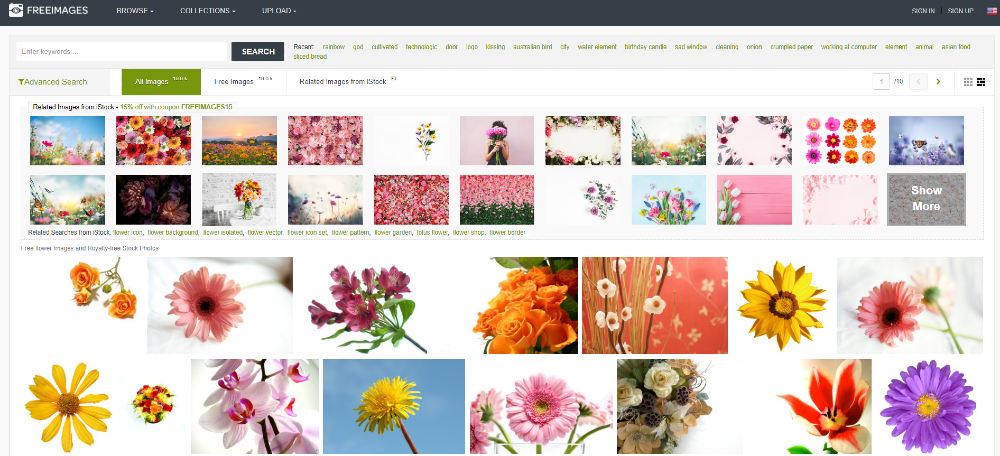 Free Images is another free stock site to find images for any design project. It allows you to search images based on the camera, which is rare for most free stock sites. Here, you'll find mostly nature and animals, but they also have technology, food, art, and more for your personal or commercial use.
5. Gratisography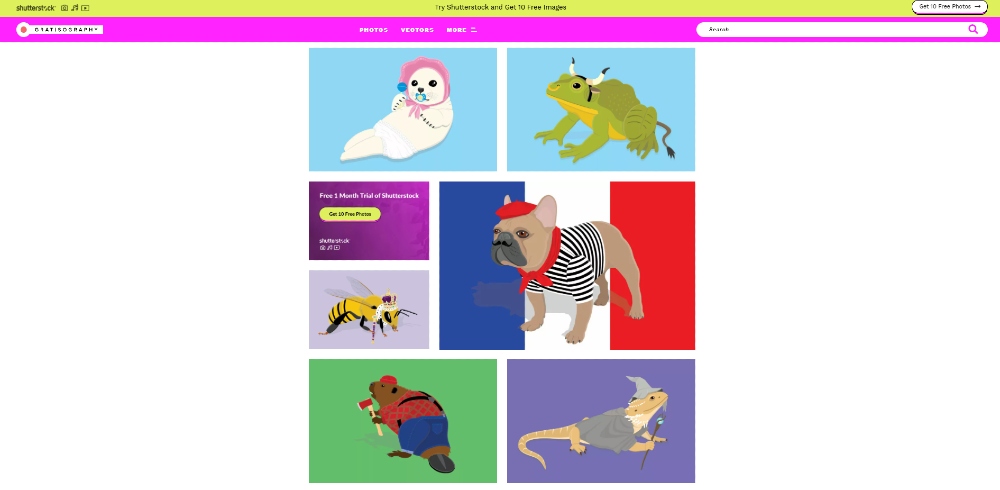 Here's another free stock and vector image site to consider for your quirky design projects. Aside from high-quality images, you can download free vectors from Gratisography, too. Most of their portfolio has people as their main subject, but you can find animals, objects, and whimsical photos to download.
6. Negative Space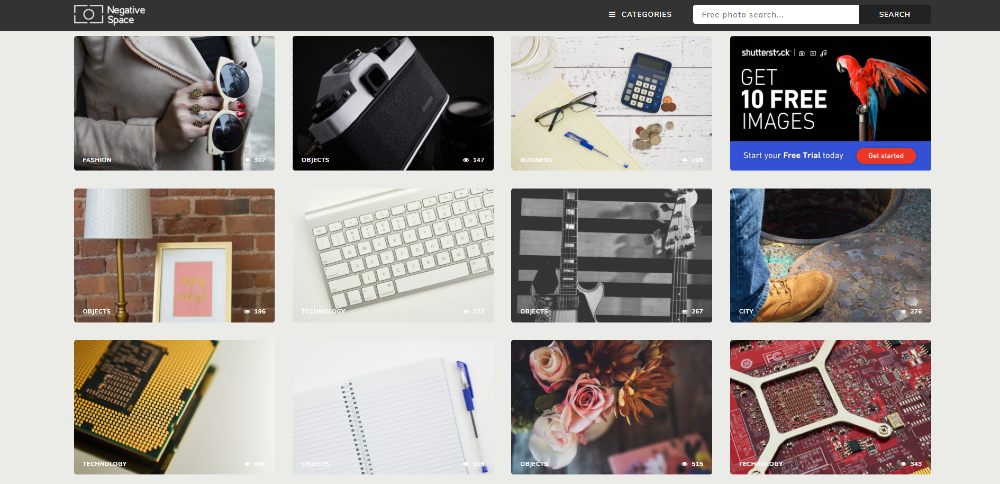 Negative Space is a free stock image alternative. It's easy to find images on the site because of the categories, such as architecture, abstract, landscapes, and more. You can even filter photo search by color, which may be helpful if you need images of a specific aesthetic.
7. Skitter Photo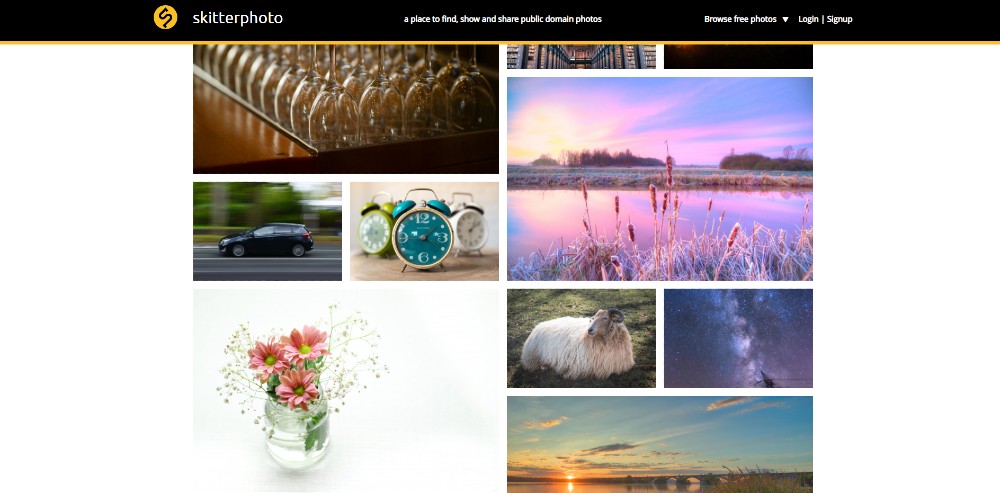 As with most stories, Skitter Photo was created to provide more high-quality photos. True to their word, the photographers who started Skitter Photo take amazing shots of nature, landscape, and more. Plus, thanks to the Creative Commons 0 (CC0) license, anyone can use their images for personal or commercial use.
8. Kaboom Pics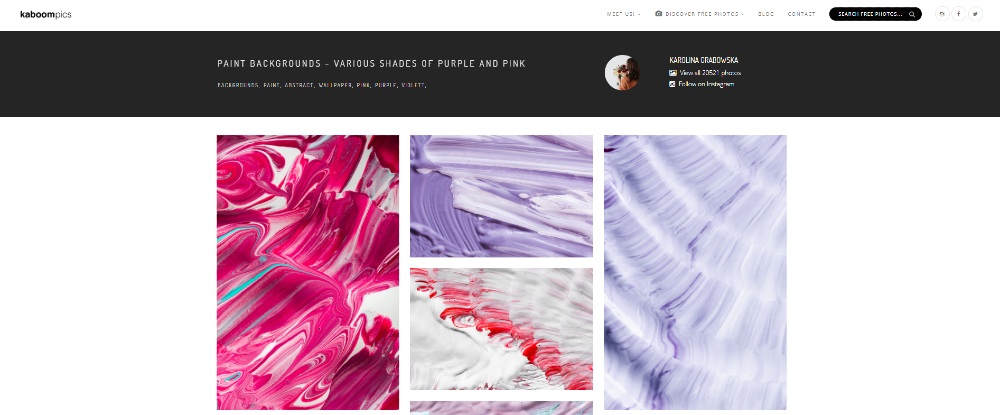 Make an impact when you use open source images from Kaboom Pics. Here, you can be assured that all the photos are high-quality, perfect for any digital or printed graphic. Plus, you can also find photoshoots here, ideal for when you want professional images on your blog or website.
9. Startup Stock Photos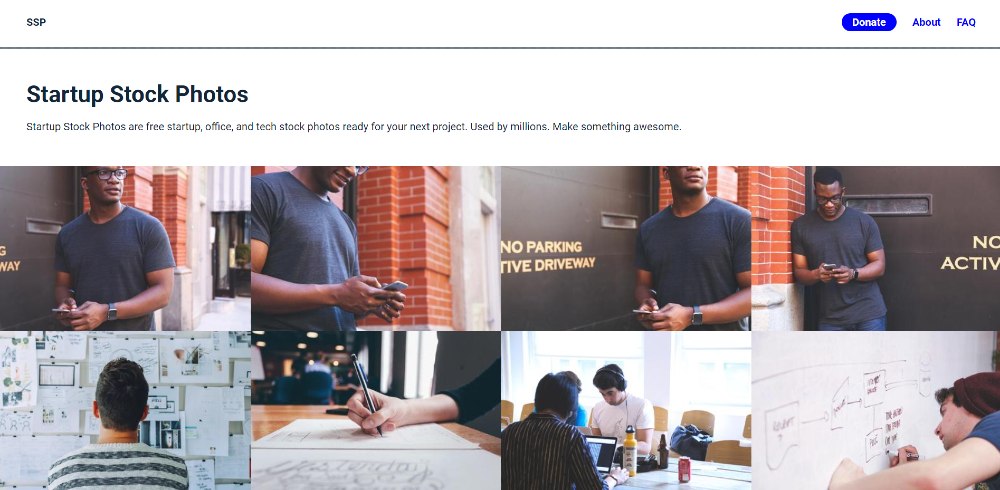 If you're launching a startup soon but need photos on your site or blog, Startup Stock Photos has you covered. It doesn't have thousands of images available, but it's worth browsing when you need to download and use one in an instant. Most of the photos in the portfolio show people using their laptops or writing on a surface.
10. Old Book Illustrations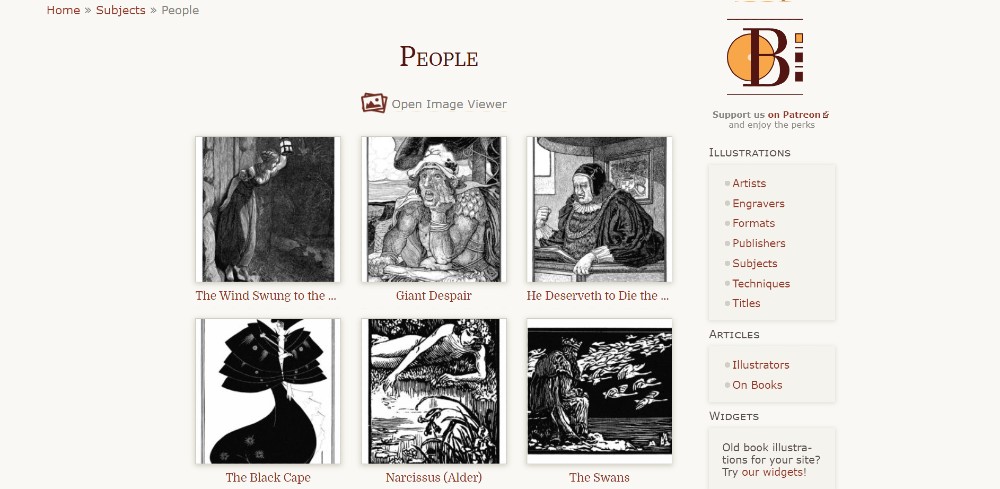 Old Book Illustrations are ideal for those with historical design projects or campaigns. It's especially best to use if you're publishing a blog post about historical topics or for your book illustrations. As for usage terms, you're free to download and use them.
11. High Resolution Photography
As the name suggests, you can find high-resolution photos for your website, blog, social media platforms, and more on High Resolution Photography. Their portfolio focuses on subjects like animals, people, and nature. As for licensing, you can use and share these photos, but you should include attribution at all times.
12. Shopify Burst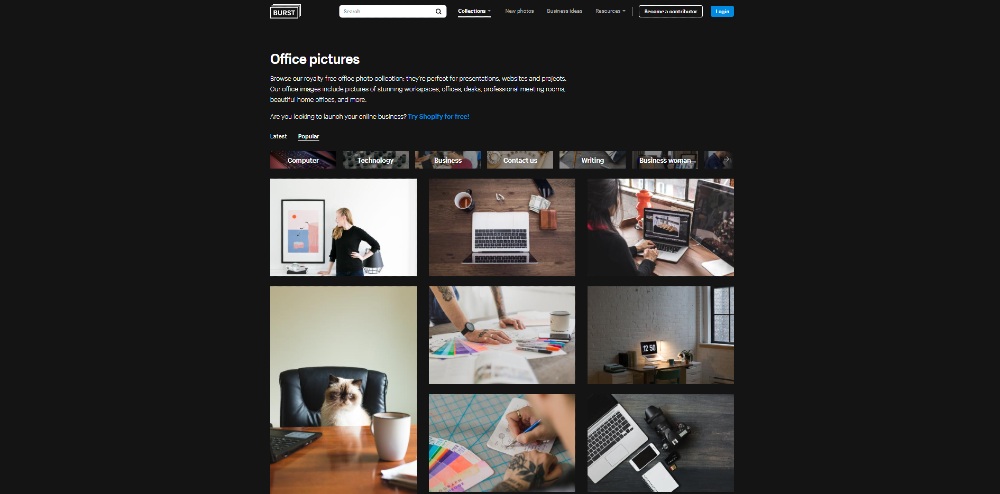 Ecommerce platform Shopify also has its collection of high-definition photos to use anytime for free. The platform doesn't require attribution, but the photographers appreciate it if you credit whenever possible. Shopify Burst also has the Business Ideas pages, with photo collections meant to empower you to start your new business.
13. Unsplash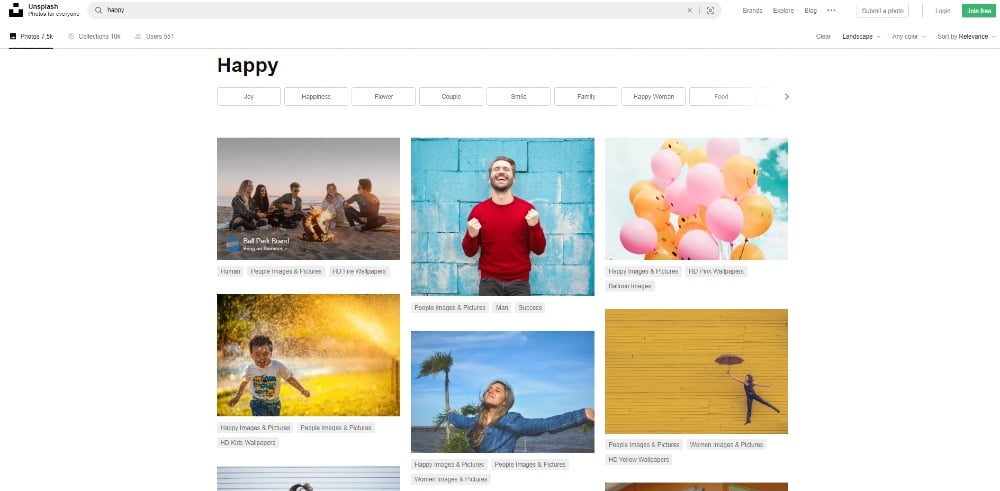 This list isn't complete without mentioning Unsplash. It has a diverse photo portfolio, covering images like locations, people, food, objects, to name a few. It's one of the premier stock image sites that doesn't require attribution, with over two million high-quality stock images contributed by 211,166 photographers.
14. Splitshire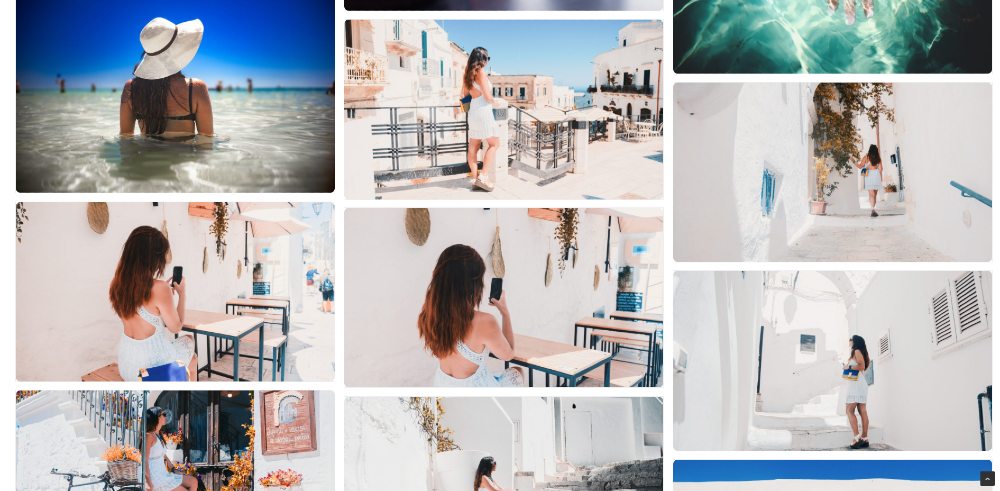 Download stunning images for your site for free, without attribution, in Splitshire. The owner and creator of the site even enumerate where you can use his pictures, like:
Apps and websites
Merchandise
Social media
Ebooks
The name Splitshire is a symbiosis of two words: "Shire" means county, and "split" means to share this county with everyone.
15. Morgue File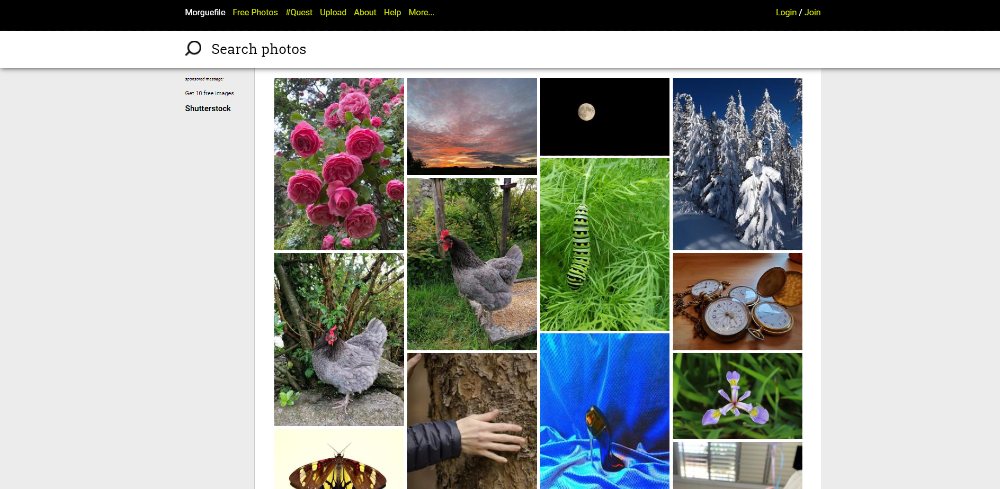 Morgue File is one of the oldest free photo exchange sites, with its inception in 1996. Here, you can find open source images taken by pro and amateur photographers, with over 400,000 stock images for commercial use. However, if you can't find the image you're looking for, you can send a request to Morgue File creatives.
16. DesignersPics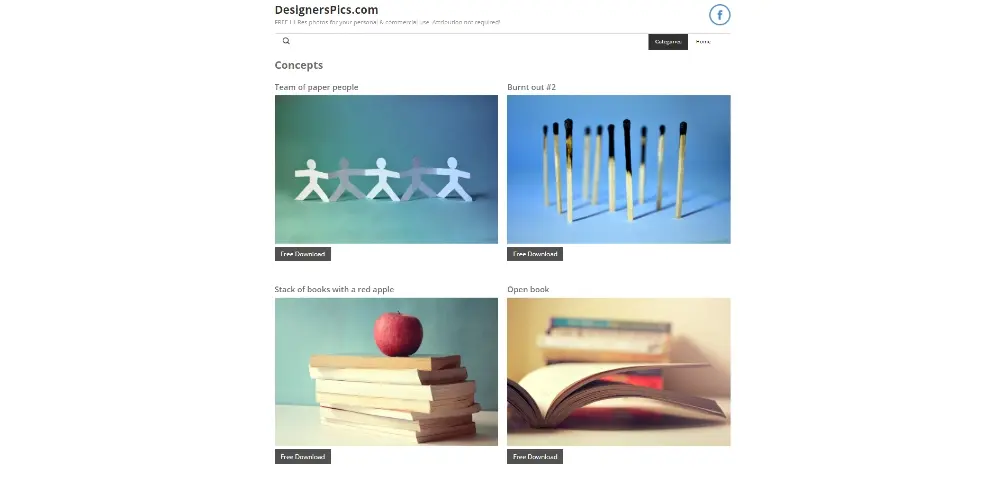 Designers are also photographers in DesignersPics. They provide high-resolution photos for any design project and are ideal to use for your business, such as web graphics, social media sites, email, and more. The founder Jeshu John aims to provide free photos to those in need, with or without attribution.
17. Free Food Photos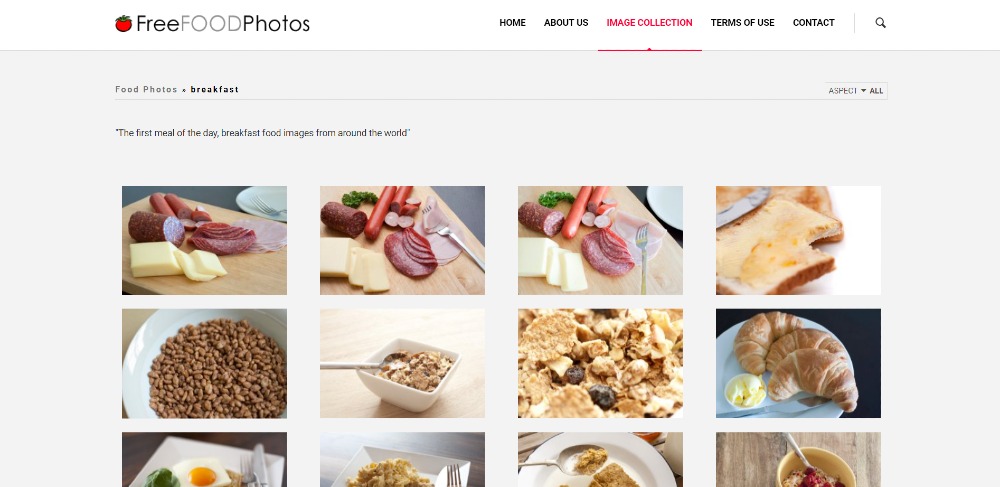 If you own a food blog or run a restaurant, Free Food Photos is your best bet to find open source images. The photos will make your mouth water as you browse, and it's not only food you'll find on the site but cookware as well. However, as indicated in their terms of use, attribution is necessary.
18. New Old Stock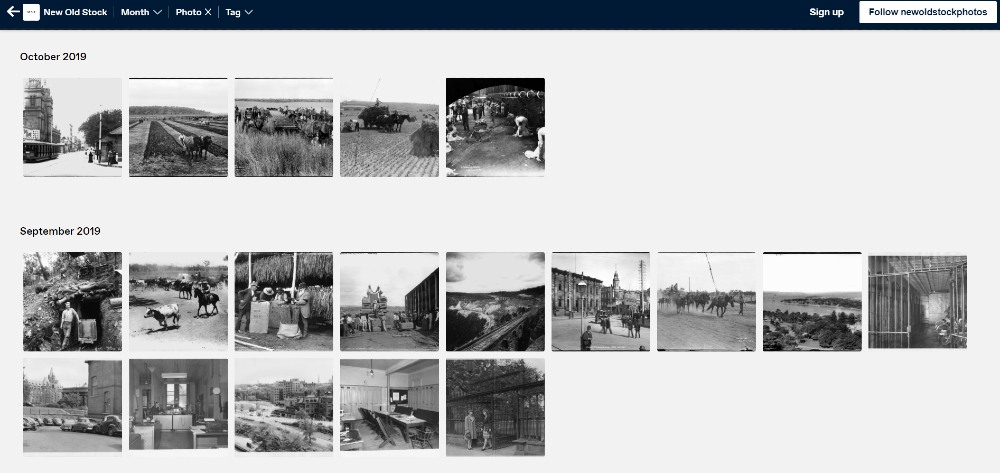 New Old Stock could be your go-to site for vintage photos. You can find colored and black and white photos, helping you tell a piece of history in one image. To use any of the images, you may have to refer to the Flickr link provided on the post and see if it needs attribution.
19. Pixite Source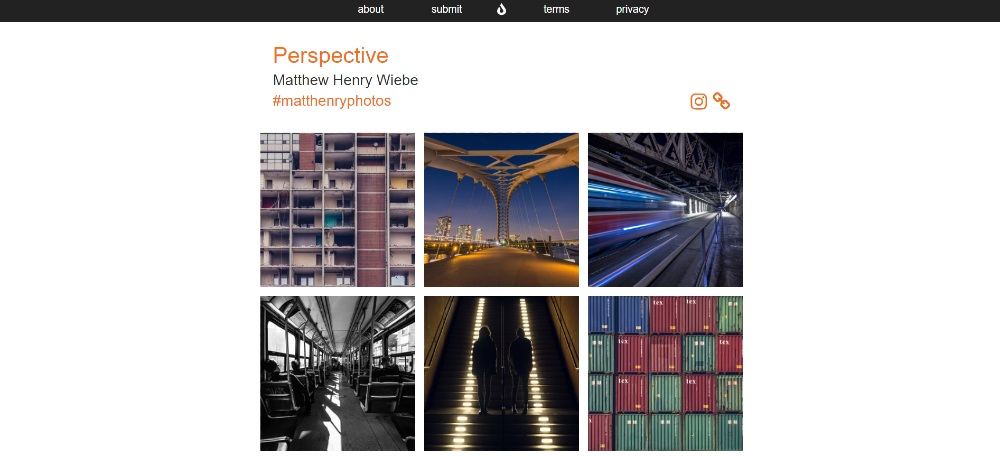 Pixite Source is not only a site where you can find open source images, but you can also download overlays and textures. These are great assets which you can use to enhance your visuals. They don't have many photos available, but it's a great resource for high-quality overlays and textures regardless.
20. Realistic Shots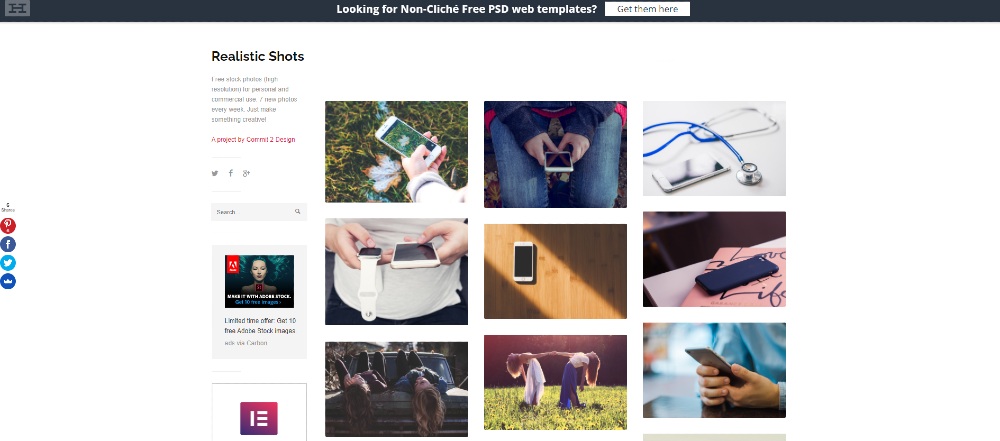 Realistic Shots is one more stock image site to consider when finding images for your website, blog, printed materials, and more. The photo portfolio consists of technology, travel, nature, architecture, and people. You can expect them to update their portfolio every week, with seven new photos uploaded, ready for immediate use.
21. Undraw

If you need illustrations for your landing page or any web page, Undraw is your best option for open source illustrations. It's perfect for any business setting, plus, you can even change the color of the illustrations to match your branding. Most of their portfolio is made up of tech-related photos, but also has characters related to travel, real estate, and lifestyle.
Final Thoughts
Open source images can easily be found and downloaded once you know how to look for them. While open source, make sure to check the licensing and terms of use to avoid running into copyright issues. But don't let it discourage you, though. With millions of photos available, you can still find the perfect images for whatever purpose — whether it's for your apps, websites, merch, or simple background designs for personal projects.
As enticing as downloading open source images are, there's nothing like owning customized images for commercial use. And how do you get those, you ask? Subscribe to Penji and get tailored images made only for your brand. There's no need to attribute or worry about getting into trouble because of copyright. All the designs you request from us will be all yours to use and keep.