Looking for the right tool to create online wedding invitations? We rounded up 12 of the most affordable and user-friendly online wedding invite platforms for the big event!
1. Paperless Post

Paperless Post doesn't cater exclusively to wedding invitations. They also offer services for other events such as birthdays, weddings, celebrations, holidays, and more. One great thing about Paperless Post is its wide variety of designs, perfect for any occasion.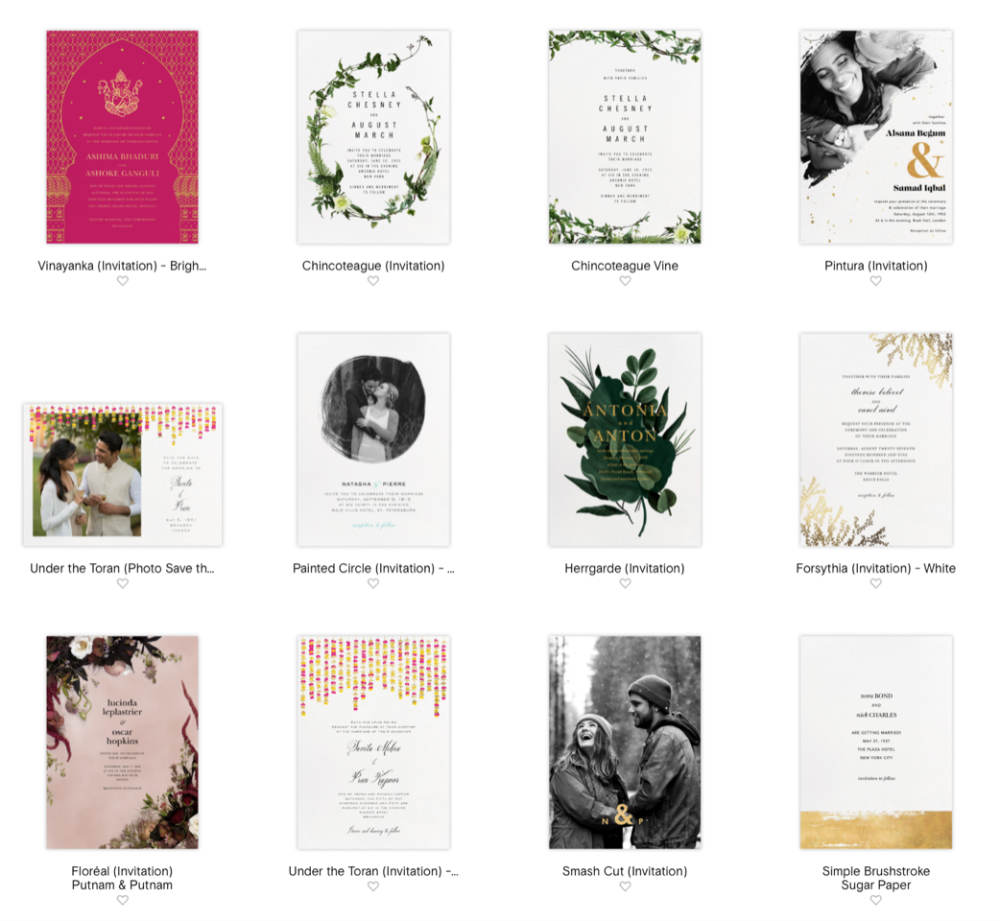 Their website interface is intuitive and user-friendly. Text customization is vast and quite extensive. Another great feature is the ability to send out test invites to see if your invitation is what you imagined it to be when people receive it. Whatever the theme of the wedding may be, Paperless Post will surely have something in store for you.
2. Minted

If you want a business that exclusively caters to weddings, then Minted might be the perfect partner for all your online wedding invitation needs. Creating your dream wedding invitation with Minted has never been so easy. From choosing the right graphics and selecting the font style to deciding on the color theme and graphics on the invite, Minted addresses all that with its full customization and customer control.
Many of their customers appreciate their friendly and quick-to-respond customer care representatives. What sets Minted apart is its commitment to collaborating with independent artists to create stunning, one-of-a-kind designs.
3. Evite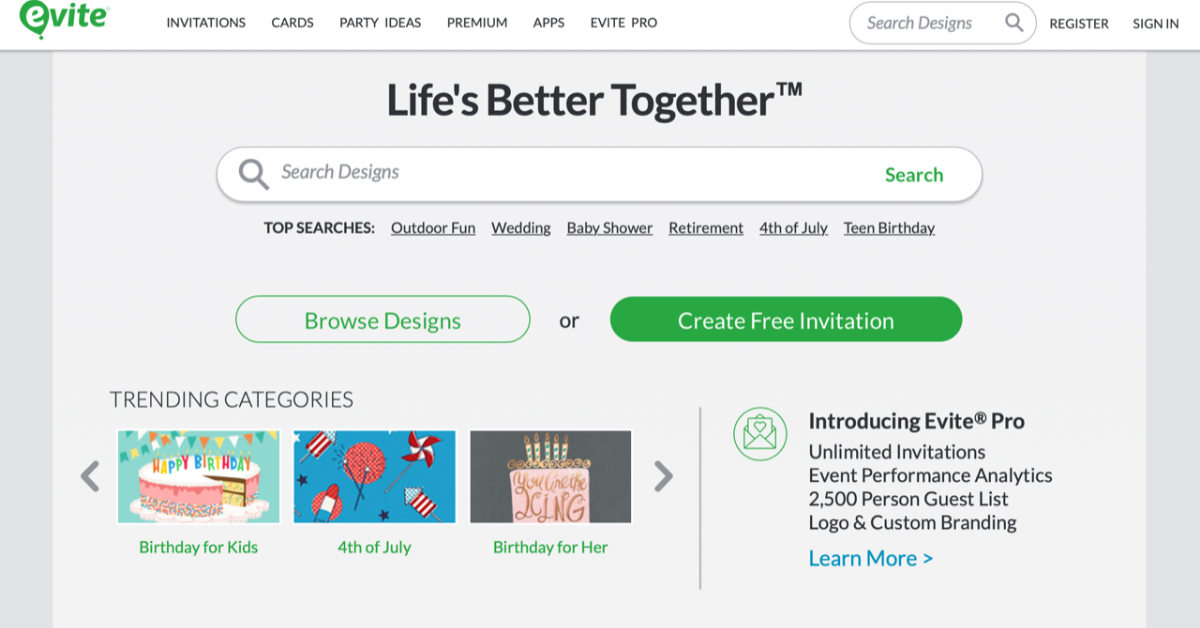 Evite is a free social-planning site for making, sending, and managing online invitations. It uses a simple interface, which any beginner will enjoy. Anyone wishing to create an event and send invitations only need to enter the guests' email addresses.
Once received, guests can easily move from the "Not yet replied" category into either "Attending," "Not attending," or "Not yet replied" category. They can even include a comment along with their replies — a simple yet efficient means of communication.
4. Canva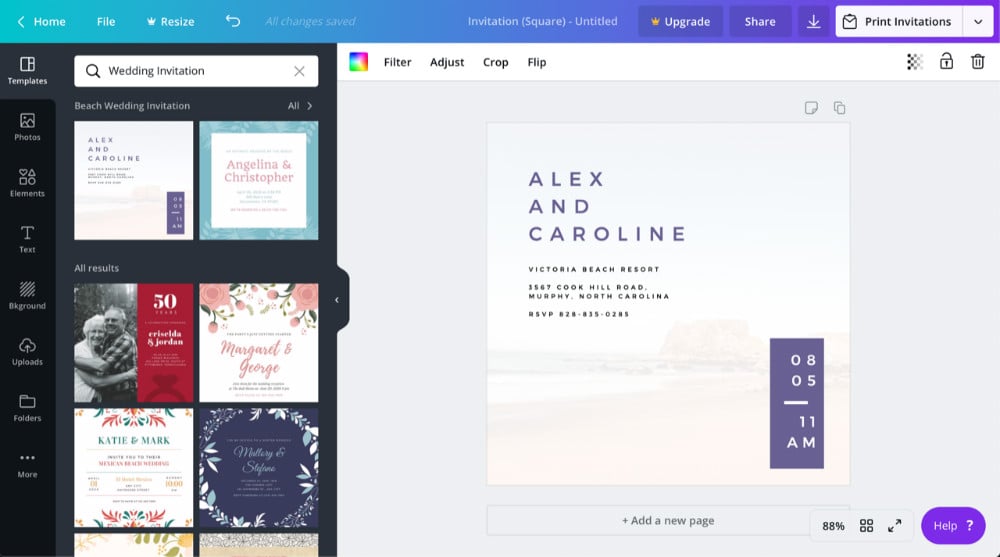 Another power tool in designing a beautiful wedding invitation is Canva. Technically a graphic design tool, it uses a drag-and-drop format to create beautiful custom graphics. What's great about Canva is it has millions of available images for use in any style of invitation.
It's also easy to edit photos using their featured filters. With hundreds of fonts for people to use, it's easy for any wedding planner, bride, or groom to create unique and gorgeous online wedding invitations.
5. Punchbowl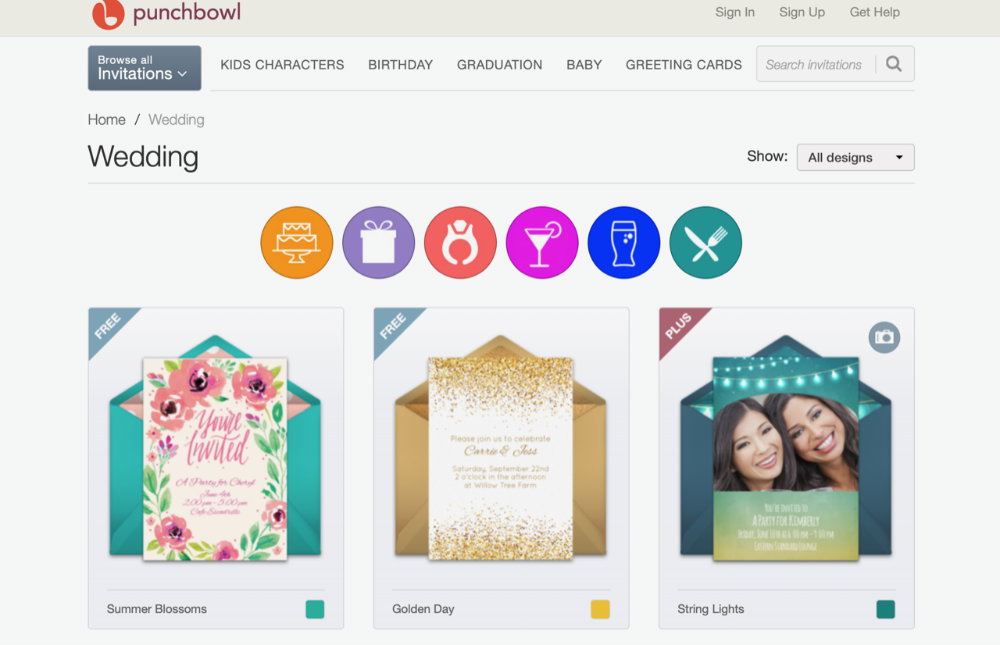 Punchbowl is an up-and-comer online invitation tool. It caters to a host of events, particularly weddings.
You can mark some attendees as VIPs to give them priority when sorting out people who have responded to the invite. Punchbowl is connected to social networking sites like Facebook, which makes signing up quite easy.
6. Wedivite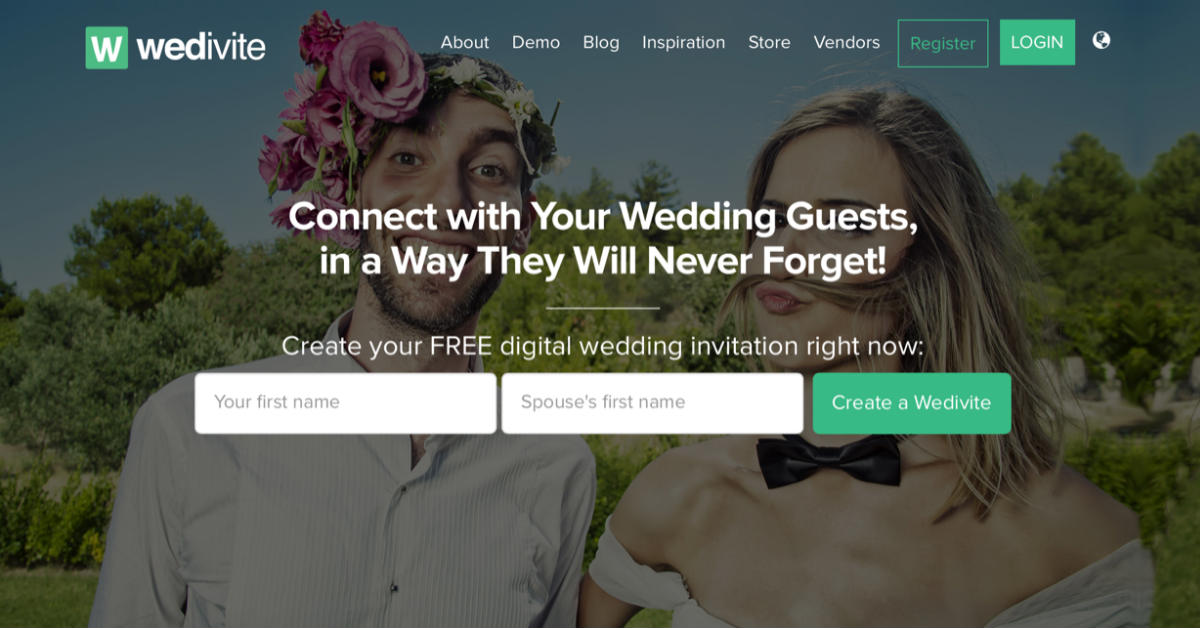 What I love about Wedivite, apart from their low-cost yet gorgeous and customizable invites, is the song suggestion feature. Guests can suggest songs to play during the wedding. That alone sets the mood right and gets people ecstatic to celebrate with you.
Their RSVP list is easy to manage, and their e-vites provide live directions to the location. To top it all off, guests are given the option of sending gifts through Paypal.
7. Zazzle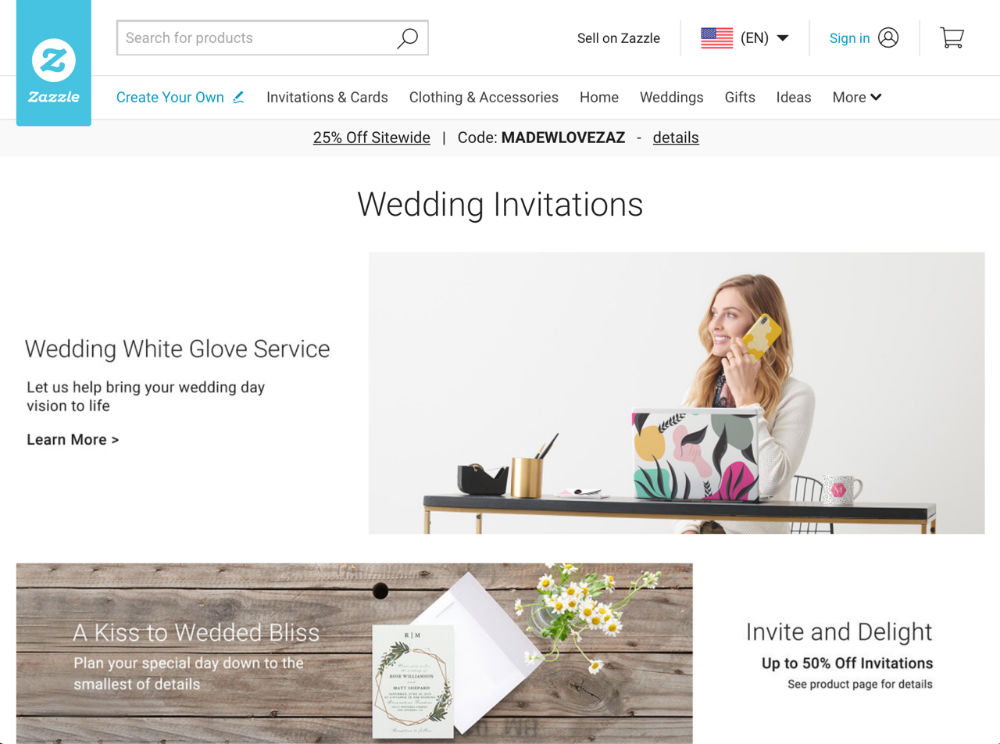 The most significant benefit that Zazzle offers to its customers is a great user experience. Zazzle understands the stress that comes with planning a wedding. So this tool is here to help guide you along the way and make it a worthwhile experience.
They offer a wide range of invitation designs and concepts and an abundance of graphics and font styles. They have a wide range of themes, from rustic to classical, and you can also use seasonal themes for your online wedding invitations.
8. Greetings Island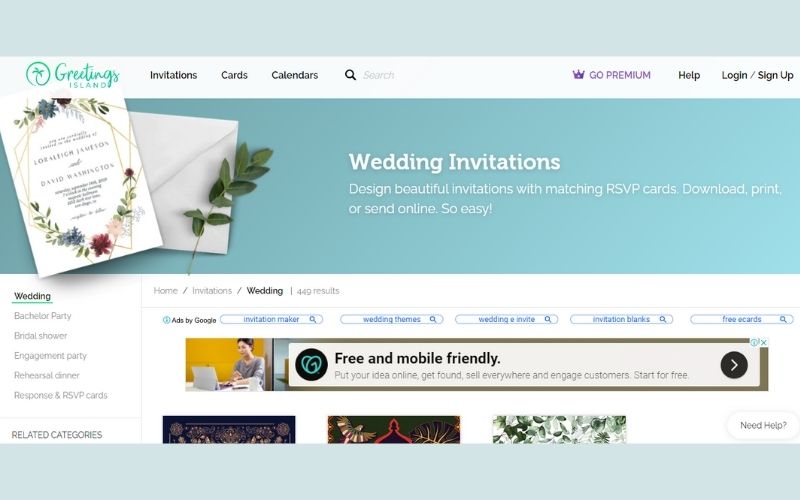 There are a lot of amazing wedding invitation templates that you can find from Greetings Island. And their platform is not just for weddings. If you want to create invitations and RSVP cards for your anniversary, birthday, or even for the gender reveal, you can do it all here. Feel free to create your monogram and add it to your chosen template.
If you use their website, you will be guided on navigating through it, making the entire experience seamless. Download, print, and share your designs with your families and friends.
9. Zola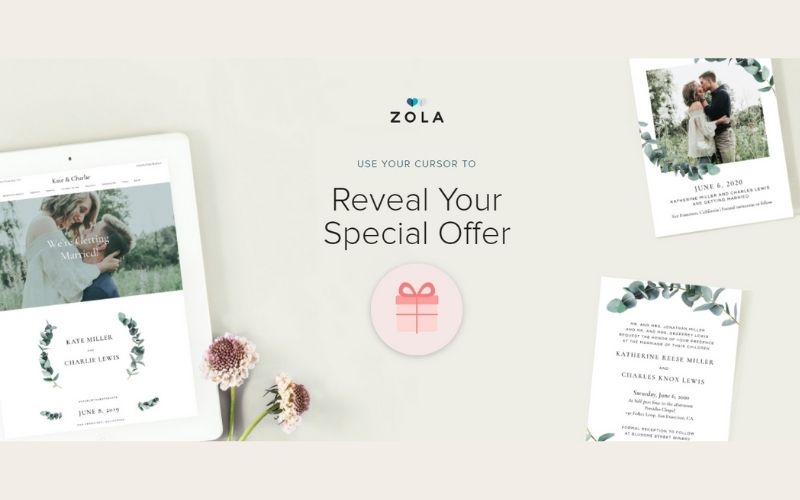 Their wedding invitations come with free shipping, free guest addressing, free envelopes, and even free change of dates! What more can you ask for? You can select up to five designs, add your photos, and get your samples. Now that's a treat from Zola! They also have a wide selection, so it's nearly impossible not to get one according to your taste.
10. Paper Source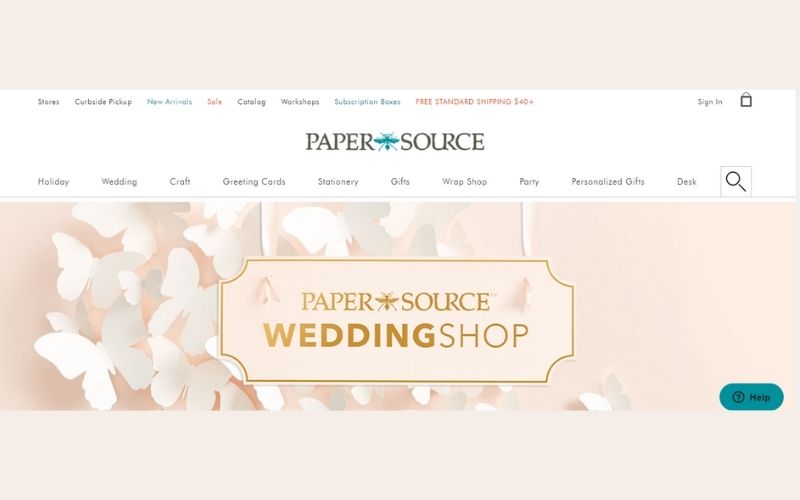 Their designs are just phenomenal. If you are eyeing that high-end, classy, crazy-rich-looking invitations, the Paper Source should be your only source. They also offer regular discounts, so make sure you check their website all the time. If you need help with your invitation, you can schedule an appointment easily.
11. Vistaprint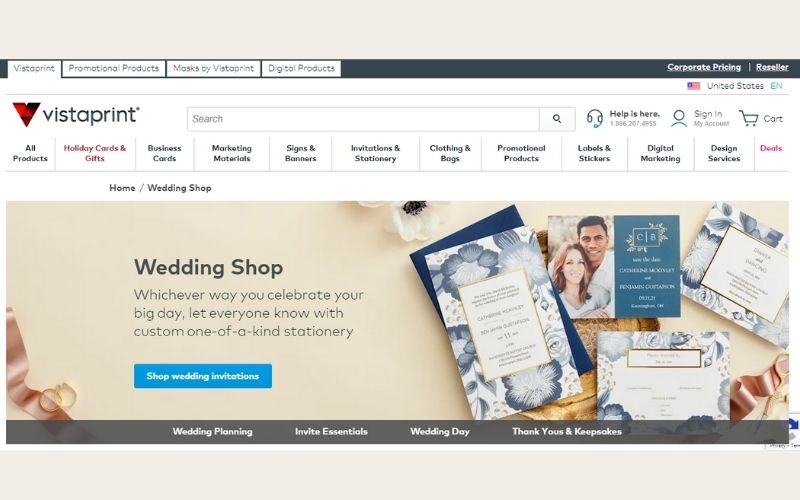 Vistaprint was known to create quality business cards. But you can also get fantastic wedding invitations from this website. Apart from the invitations, you can even prepare your wedding ceremony programs, place cards, and even menu cards. They also have customer support ready to take your calls. What's amazing about their platform is that it gives you an update on the latest trends regarding weddings. So if you have no idea how to start your invitation, Vistaprint has your back.
12. Mixbook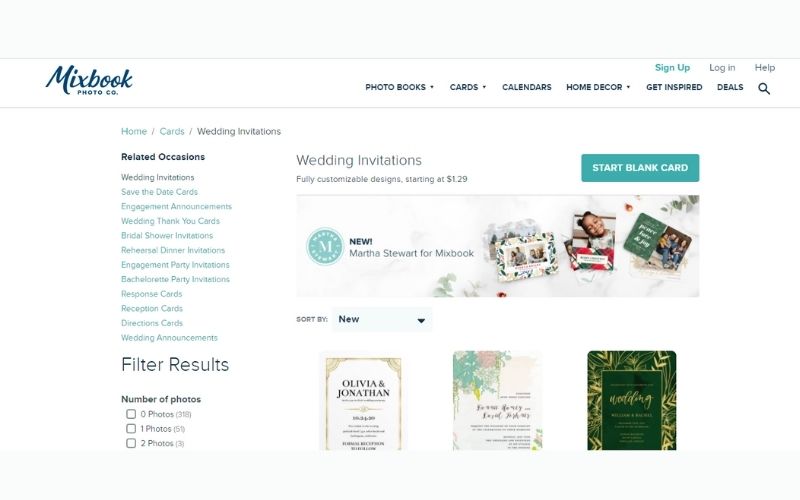 Lastly, we have Mixbook Photo Co where you can get fully customizable designs starting at a dollar. It's easy to use the platform, and you can filter it depeplsnding on your preference. According to their customers, the prices are incredibly reasonable. Plus, you get your invitations earlier than expected. If you want efficiency, Mixbook is the way to go.
Use Penji for Your Print and Online Wedding Invites
While there are a lot of online sources for your wedding invitation, we have to say that Penji is the best. Getting your customized wedding invitation design is as easy as 123. Let us explain the quick process.
1. Request for Wedding Invitation Design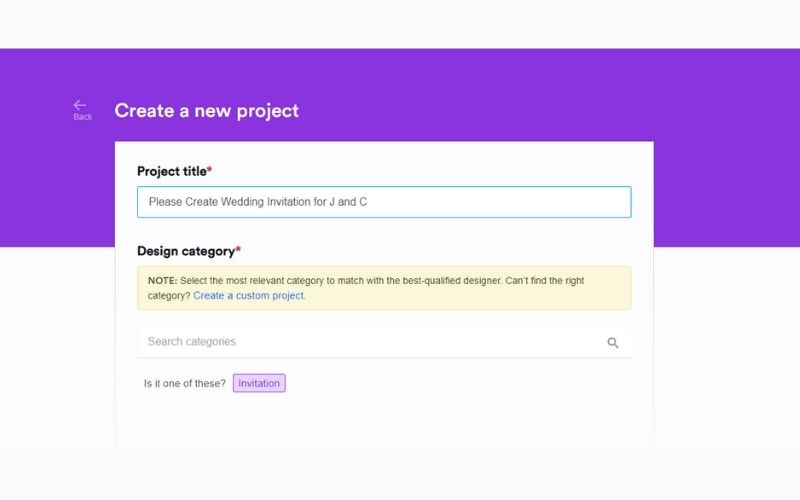 Once you sign up with Penji, you can access our user-friendly platform. Find the New Project button and click that. It's at the top right corner of your screen. It will take you to a new page where you need to provide all the information about the project. If you have images where the designers can draw inspiration, send them as well.
2. Wait for the Initial Draft

The first draft will be submitted within 24 – 48 hours. We have a fast turnaround that most clients enjoy. If you want to revise some parts of the design, click it, and a comment box will pop up. Type your feedback and send it once again.
3. Download the Wedding Invitation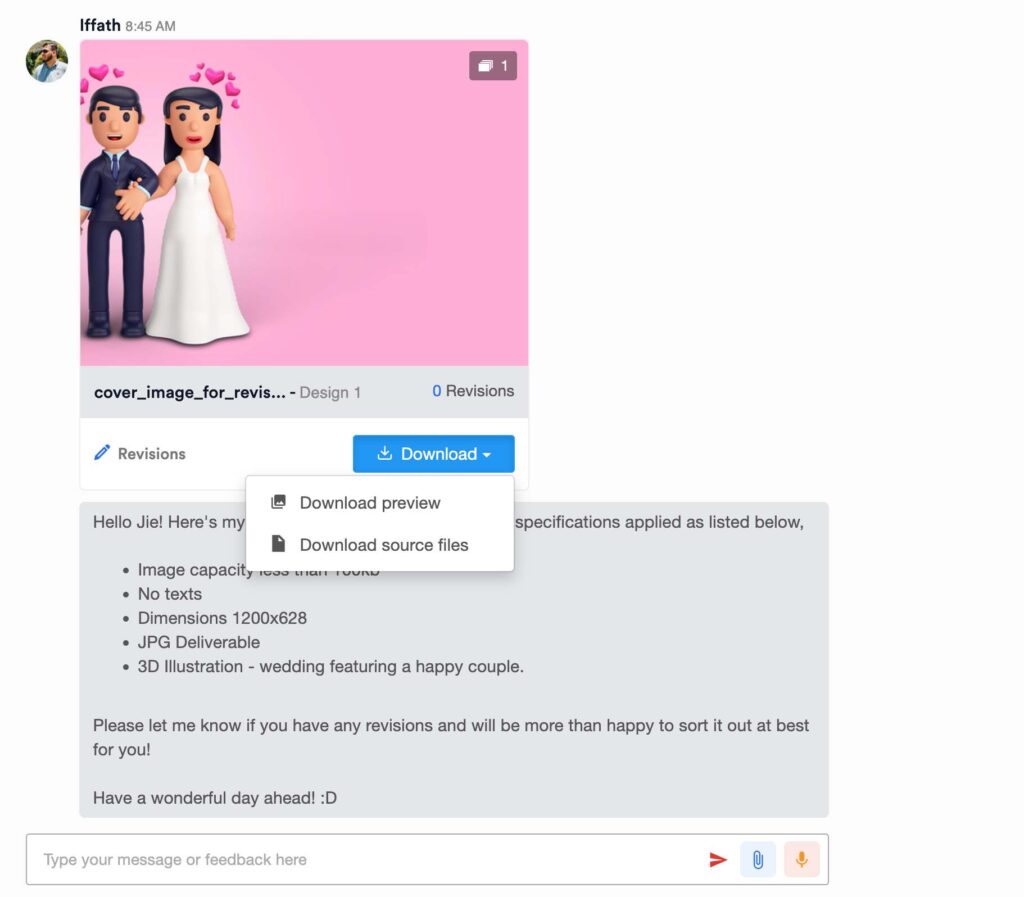 And that's it! If you are fully satisfied with the online wedding invitation design, you can download it immediately. Print it or send the digital invites to your loved ones. No hassle at all.
Ready to work with Penji? Sign up now and grab this special 15 percent off your first month!