Social media can be detrimental to an individual's mental health. It could stem from insecurity and self-esteem issues and may even contribute to anxiety and depression. But social media can also reap benefits for your mental health, all thanks to mental health influencers. Although they are not medical experts or mental health professionals, their experiences can encourage others to seek help and help validate what others experience or feel. Here are the 10 best mental health influencers to follow in 2022.
1. Bianca Rodriguez (youarecomplete)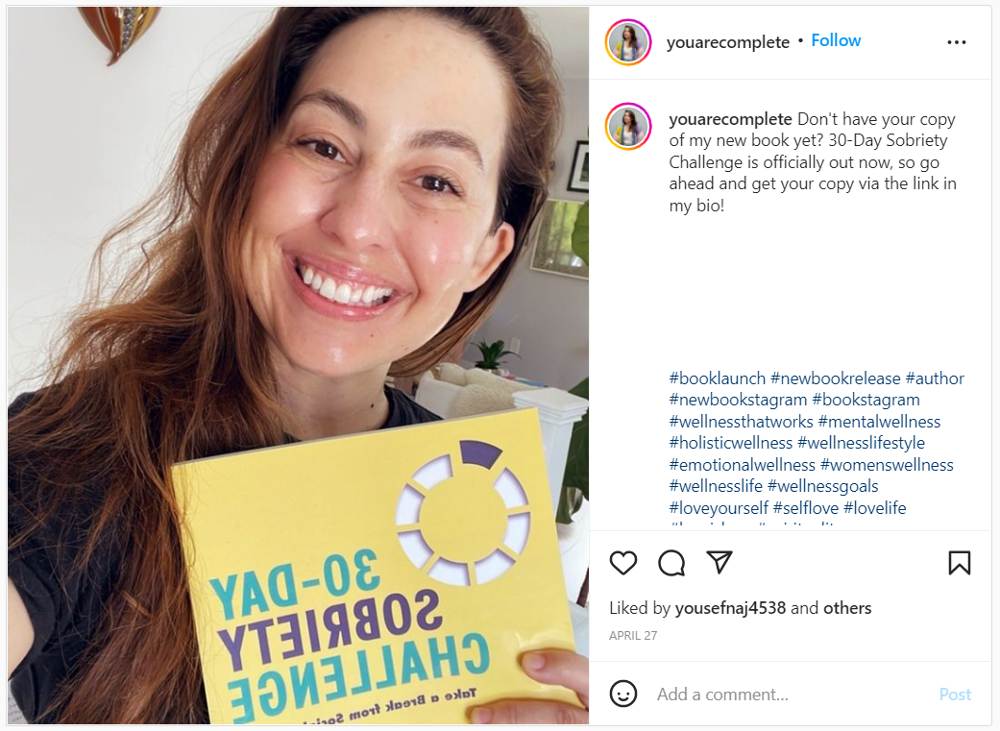 Topics Covered: Anxiety, Depression, Addiction
Bianca Rodriguez is a therapist who helps patients with anxiety, depression, and addiction. She covers these topics since she has experienced or had these conditions before. On social media, Rodriguez promotes her book: 30-Day Sobriety Challenge. With this book, she hopes her followers and patients will break the habit of drinking more than usual and wants to help patients reexamine their relationship with alcohol.
You can follow her on Instagram here.
2. Dr. Mariel Buqué (dr.marielbuque)
Topics Covered: Intergenerational trauma
Dr. Mariel Buqué is one of the top mental health influencers on Instagram. She sets herself apart from most therapists through sound bath healing and holistic therapeutic methods. Her Instagram feed is full of affirming words and tips, and she shares posts from other people regarding trauma and relationships. She's also on TikTok, which can help her connect with a younger audience. Added to that, you can sign up for her courses, read her eBook, Healing the Soul, and listen to her mental health podcast: Break the Cycle with Dr. Mariel.
Follow her on Instagram here.
3. Natasha Tracy (natasha_tracy_writer)
Topics Covered: Bipolar Disorder
Natasha Tracy is a blogger and influencer with bipolar disorder. She writes her experiences in her blog and shares quotes, encouraging words, and rules about bipolar disorder on Instagram. She's a must-follow mental health influencer because her posts on the mental health condition are eye-opening, and her readers who have the same mental health condition as her will relate. Moreover, those who are not truly familiar with the condition can learn more from her.
You can follow Natasha on Instagram here.
4. Beth Brawley (anxietyhelp_stl)
Topics Covered: Anxiety; Specializes in: Anxiety, OCD, repetitive behaviors (body-focused)
Beth Brawley is another therapist and mental health influencer. She focuses on treating anxiety, body-focused repetitive behaviors, and OCD. Apart from her therapist practice, Brawley also speaks at conferences about her specialization. Her Instagram feed is unique since she publishes post-its about anxiety and encouraging words that many people will relate to or can feel uplifted after reading it. And if you want to read more about anxiety, OCD, and repetitive behaviors, she has book recommendations on her 'Books!' highlight on Instagram.
Follow Beth Brawley on Instagram here.
5. Dr. Colleen Reichmann (drcolleenreichmann)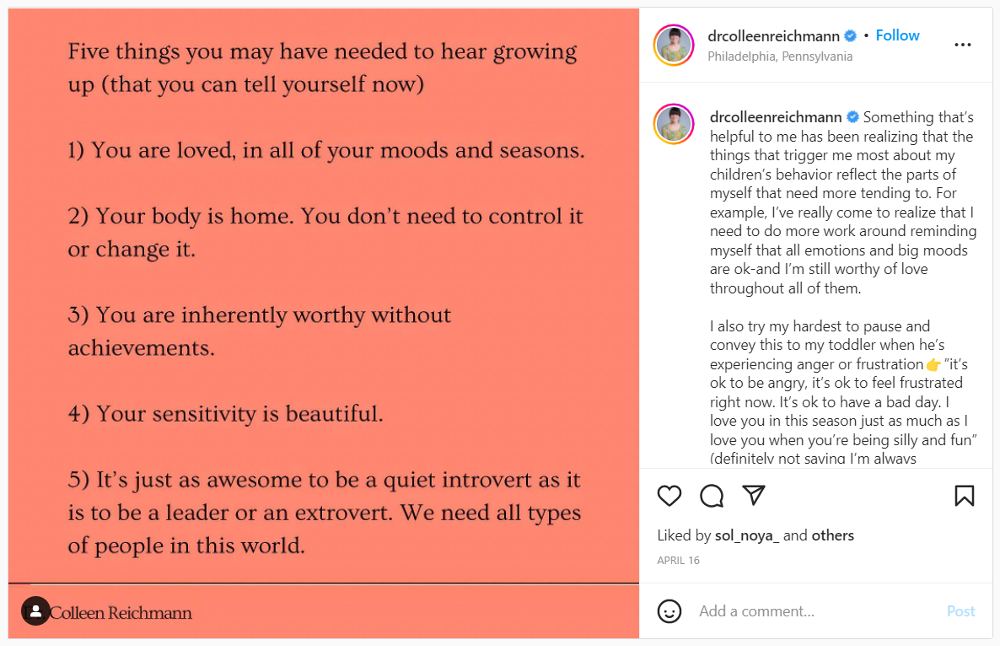 Topics Covered: Eating Disorders; Specializes in: Eating disorders, maternal mental health, depression, and anxiety
Being vulnerable while talking about eating disorders is not an easy feat. It can even be tied to body image, which could further one's depression or anxiety. But if you want to follow a psychologist that tackles these matters, you can follow Dr. Colleen Reichmann. Aside from posts regarding body image, she can be the go-to influencer for moms or moms-to-be as she covers maternal mental health too. She's open for consultations, and she has an upcoming book (written with Jennifer Rollin), The Inside Scoop on Eating Disorder Recovery.
You can follow Dr. Colleen Reichmann here.
6. Elena Breese (stillbloomingme)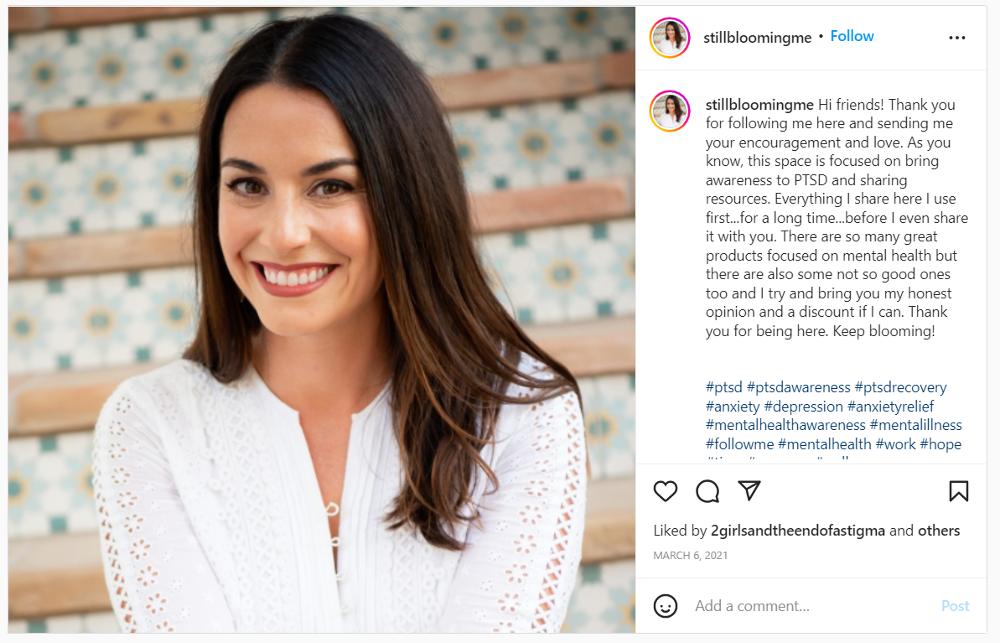 Topics Covered: PTSD
Elena Breese witnessed first-hand what happened during the Boston Marathon bombings in 2013. In fact, she was a survivor. Since then, Breese has been living with Post-Traumatic Stress Disorder (PTSD) and is sharing tips and how she's coping with the condition through therapy, medicine, and CBD. Aside from that, she also posts encouraging words to her followers and promotes products that have been beneficial to her healing journey.
Follow Elena on Instagram here.
7. Ron Yap (mentalhealthceo)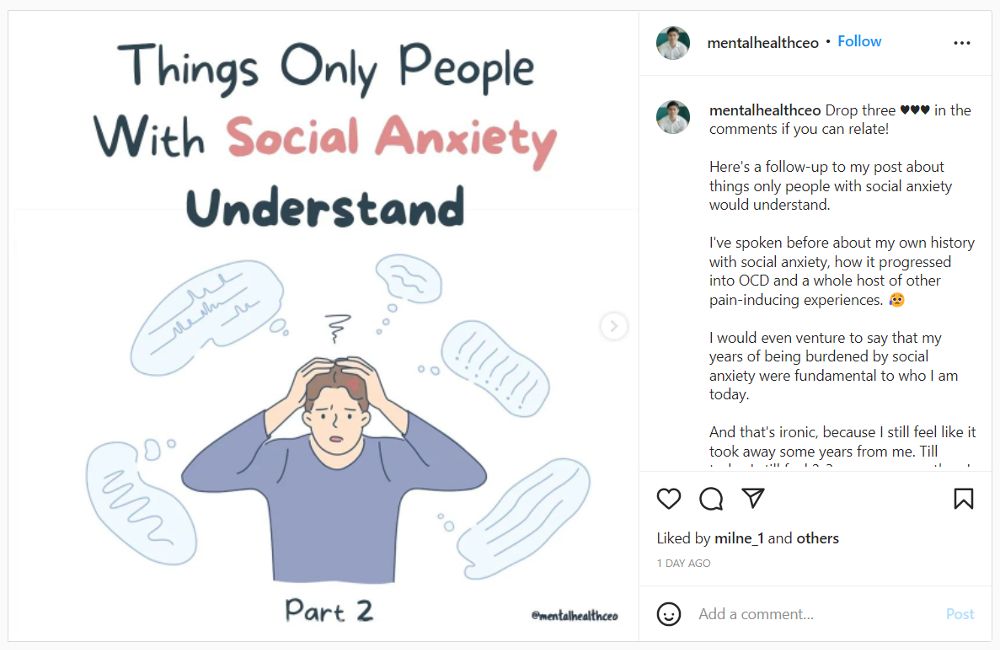 Topics Covered: OCD and Anxiety
Ron Yap is an influencer to follow, especially if you exhibit anxiety and OCD symptoms. He publishes posts on Instagram such as myth debunking, listing reasons why, and resharing other posts from mental health influencers. Yap has been honest about his struggles with social anxiety and OCD in his 'About Me' highlights. And he also published an eBook, "How to Overcome Anxiety."
You can follow Ron Yap here.
8. Dr. Alfiee Breland-Noble (dralfiee)
Topics Covered: Depression, anxiety, intersectionality, suicide prevention, stress, mindfulness and meditation, youth mental illness
Dr. Alfiee is considered one of the top mental health influencers because of her expertise and published studies in mental health. She's also the founder of the AAKOMA project, a nonprofit organization that encourages and reminds the Youth of Color and their caregivers to seek help. Plus, they are offering mental health resources for underserved communities. One other notable reason why Dr. Alfiee is famous is that she was invited by Lady Gaga as a co-host in the singer's film, The Power of Kindness. In addition, she has also made media appearances, talking about topics such as depression, mental health in the BIPOC community, and trauma.
You can follow Dr. Alfiee on Instagram here.
9. Beth Evans (bethdrawsthings)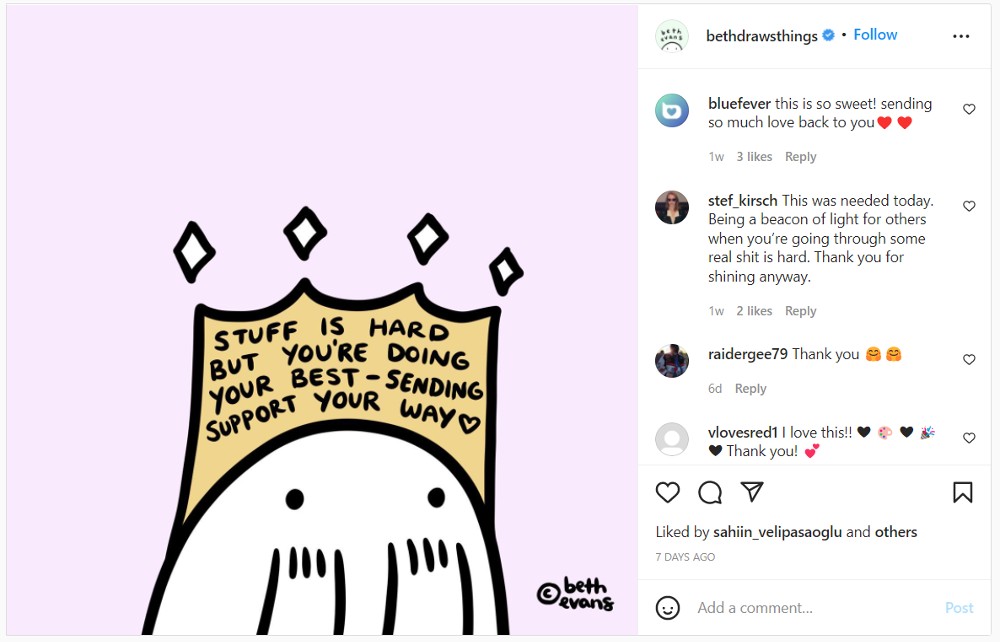 Topics Covered: General mental well-being
Beth Evans is one of the few mental health influencers who draws and posts illustrations for mental health. Instead of posting about mental health conditions, her illustrations are relatable scenarios and events to anyone who exhibits mental health conditions, making her one of the most followed influencers. Plus, her artwork helps validate people's feelings about certain things.
She has also published these books and one planner:
Hi, Just a Quick Question
I Really Didn't Think this Through
I Can't Wait to Cancel This (Planner)
Check out Beth Evans' illustrations here.
10. Alyssa Mancao (alyssamariewellness)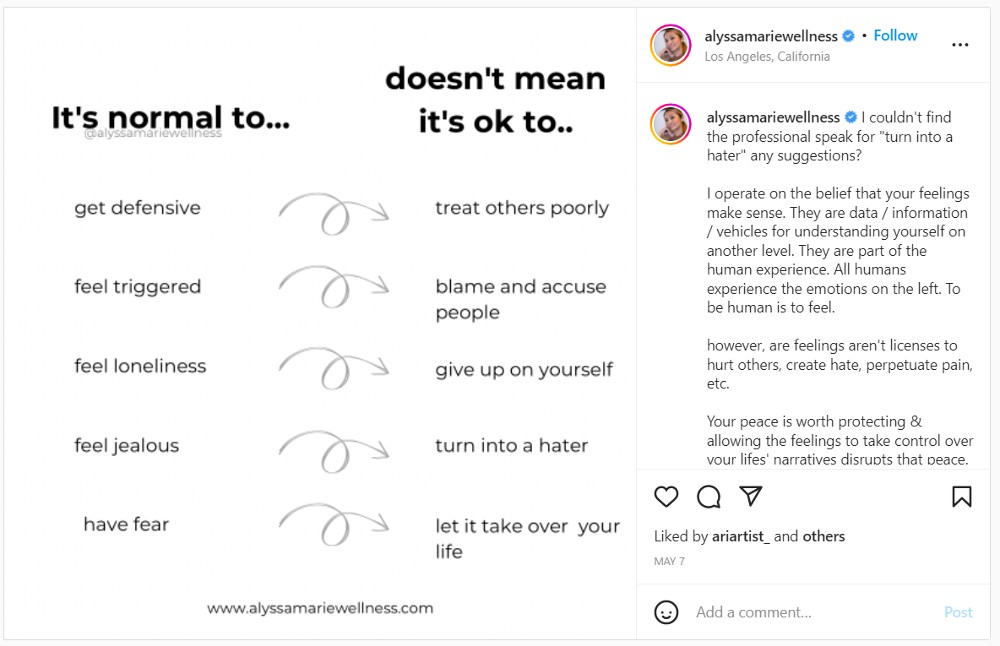 Topics Covered: Depression, anxiety, trauma
Many people follow Alyssa Mancao for her bulleted list posts and words of wisdom she posted on Twitter. Most of her posts are signs or red or green flags. Not only that, but she also has videos where she answers questions from her followers where she gives tips and advice. She also runs a psychotherapy practice along with other practitioners, a psychologist, and a Reiki healer (which is a service they offer).
You can follow Alyssa here.
Final Thoughts
Most mental health influencers remind their followers that while some of them are medical or mental health professionals or practitioners, they will not diagnose their followers. Instead, their job is to enlighten people, give them mental health resources, and encourage them to improve or seek help. Some mental health influencers also provide tips on finding the right therapist and even refer them to different centers or practices.