Orlando is the home to many theme parks like Walt Disney World and Universal Studios. Tourists and locals can also enjoy shopping, outdoor activities, and eating at popular and high-end restaurants. According to the Orlando Economic Partnership, leisure and hospitality comprise 20.4% of the overall businesses in the city.
While these businesses thrive, other industries also play a massive role in the growth of the city's economy. For them to stand out, they need the help of a marketing agency Orlando businesses tapped for their business needs. So, in this article, I enumerate the top 25 marketing agencies in Orlando that produce measurable results and impact for their clients.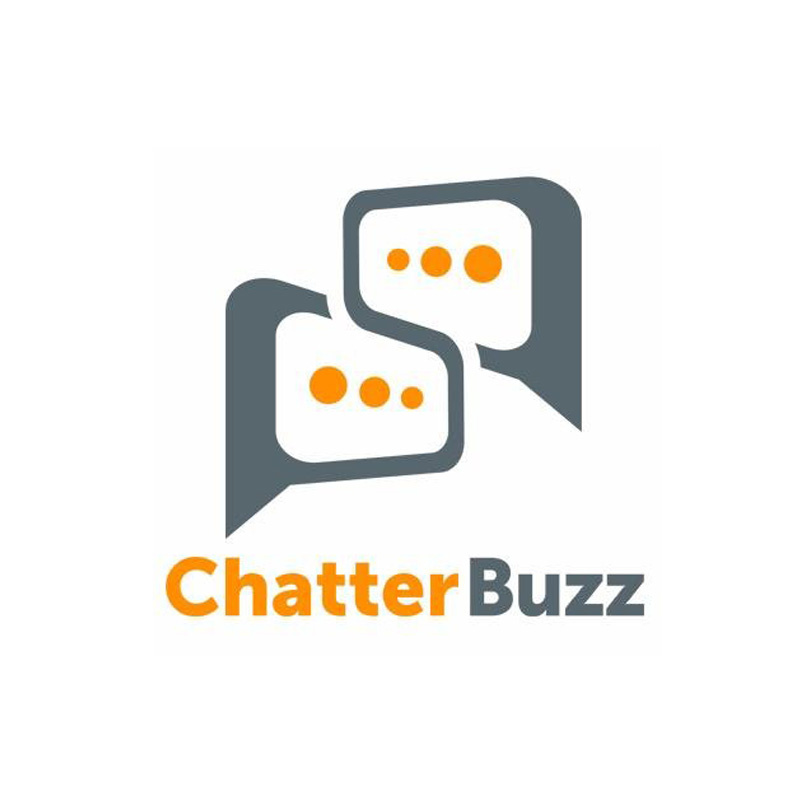 Chatter Buzz Media is a global award-winning agency hailing from Orlando, Florida. They've gotten awards from The Webby Awards, Clutch, and the annual Don Quijote Awards. So far, this marketing agency Orlando businesses can go to for their marketing needs, have served over 300 clients, employed more than 30 team members, and drank over 1200 coffee cups.
Aside from the impact they've delivered for their clients, they also give back to their community. They've collaborated with nonprofits like Ronald Mcdonald Charity Houses and Habitat for Humanity.
Mission: to help businesses and brands grow by providing innovative and efficient integrated brand marketing through insights, ideas, and technologies
Clients: Bed Bath and Beyond, Dunkin', NRAA
Highlighted Services:
SEO
Graphic Visual and Design
Social Media Advertising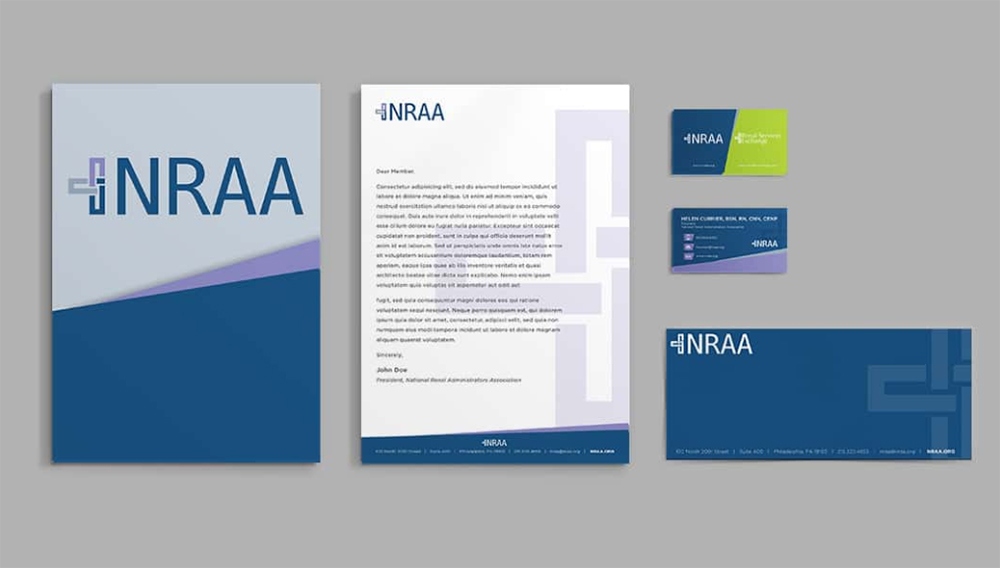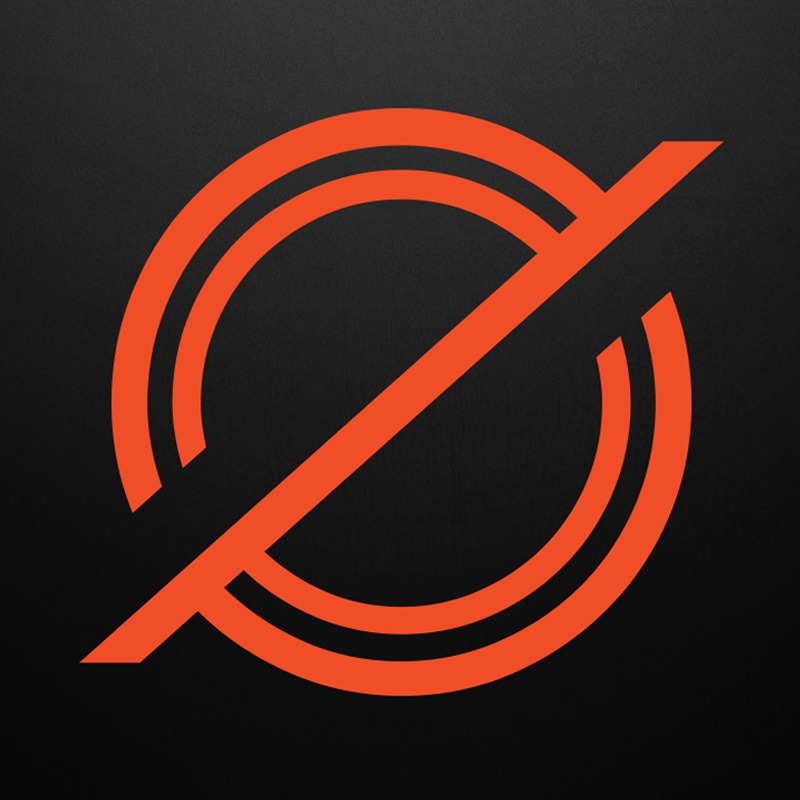 Three, two, one, blastoff! 321 The Agency launches its clients to greatness. The agency founder, Joe Boutin, was inspired by a shuttle launch, and that's where the agency gets its name. According to the disruptive and digital team, they emphasize that once a client taps them for their challenges, they're partners already. They all use a mix of creativity, data, and technology to get the exceptional results they achieve for every client.
Mission: to provide results-driven marketing solutions that help brands break through the clutter to create meaningful connections
Clients: Space Coast Launches, Superbia Coffee, Cafe Hollywood
Highlighted Services:
Branding Collateral
Market Research
Web Development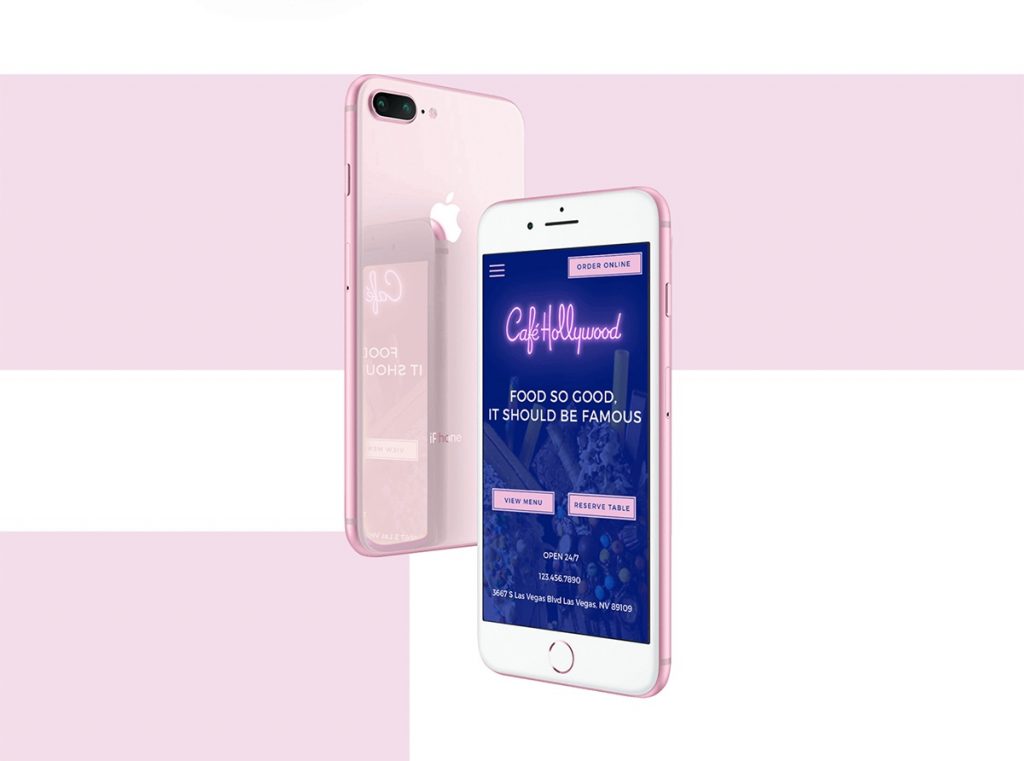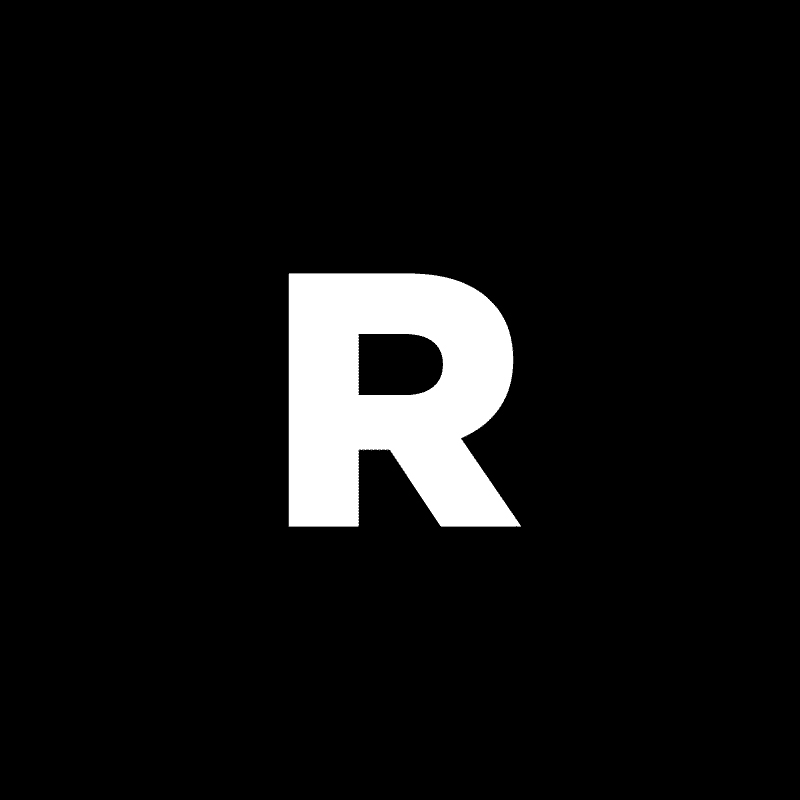 For Remixed, they likened their ten-point process as a vinyl record player. They always put the pin on listening. From there, they develop, adopt, design, remix, and reveal. The strategy and design process do take a while so their clients can give their love. If there's a need to redo the work, they re-remix, present the final deliverables, and exhibit their work.
Thanks to that thorough process and delivered results, they've gotten recognition from award-giving bodies like the Telly Awards and American Graphic Design Awards. Plus, the media loves them too and were featured on NBC, ABC, and CBS.
Clients: Disney, Wells Fargo, Vela
Highlighted Services:
Naming
Direct Marketing Campaigns
Advertising & Marketing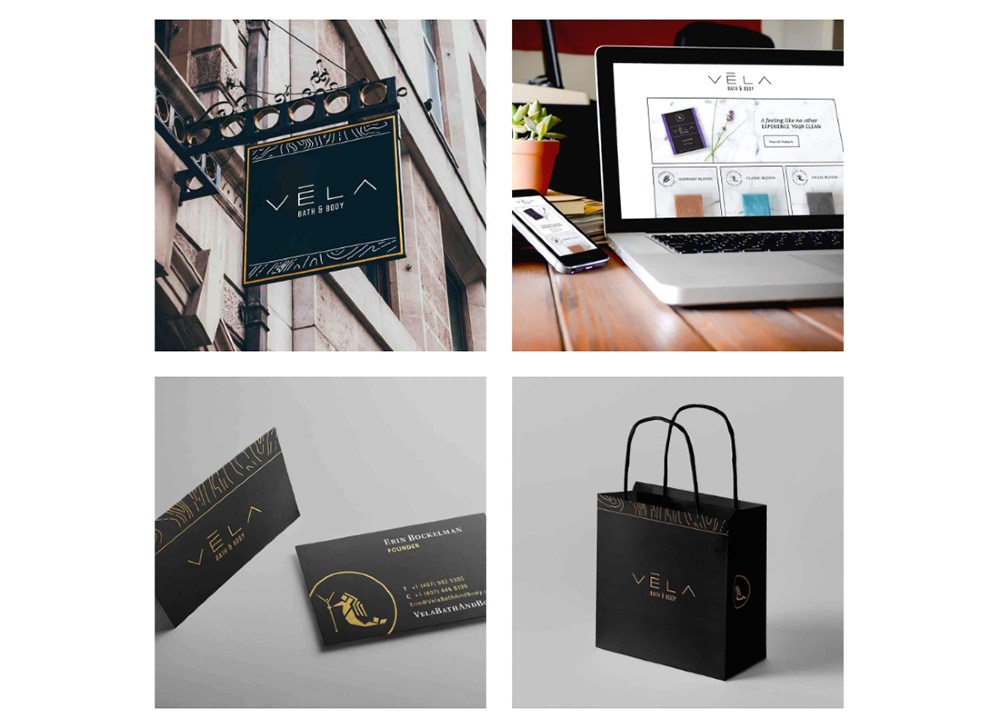 Prismatic lets all their work speak for themselves. Based on their portfolio, they've handled companies from the sports, real estate, nonprofit, government, and education sectors. A common theme in their work is branding, and they excel at it by providing high-quality designs. They've become a premier branding agency in Orlando because of the results they provide clients as well. For example, in one case, they provided branding and campaigns for a client. As a result, the client got a 100% success rate, thanks to the social media campaigns the agency produced.
Clients: R+R = Now, Broadstone Winter Pack, Amazon
Highlighted Services: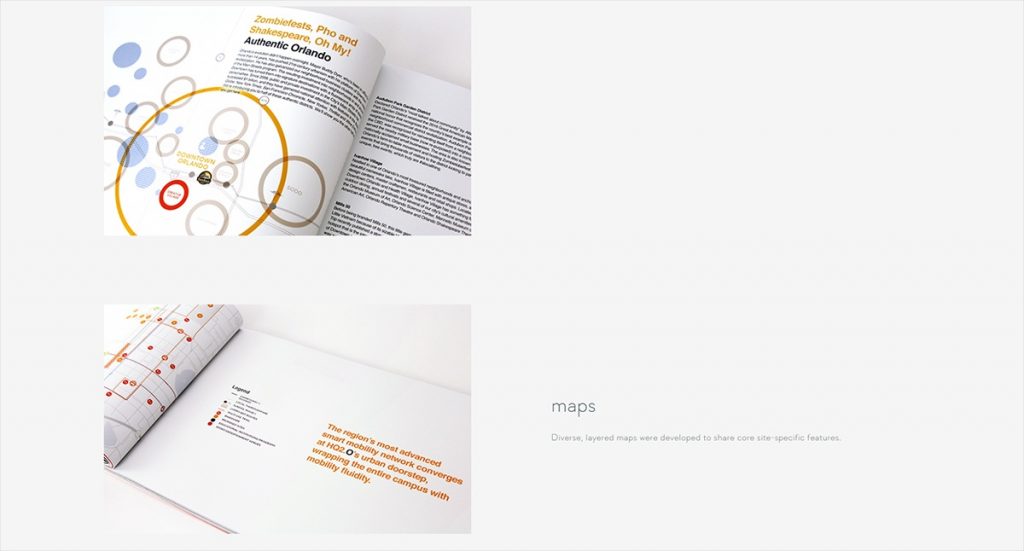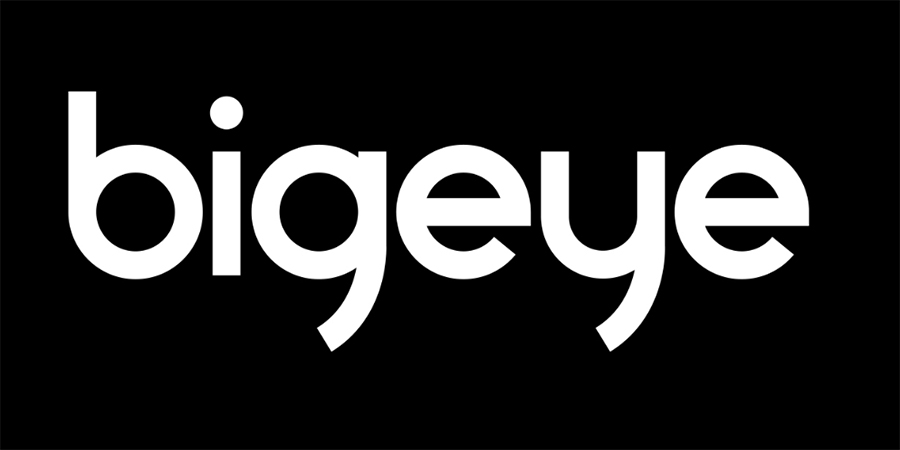 In 2002, Bigeye opened its eyes to the world. The agency made its debut because some advertising agencies were lacking audience insights as part of their strategies and results. Since its reason for being is audience insights, the agency starts using that to build a strategy and creative to produce optimal results. After this, the creatives work on the idea and execute it. Once this part is done, they run strategy, and Bigeye optimizes and places the media and improves it as it happens.
Clients: The Ritz-Carlton Residences, ESPN, Jungle Island
Highlighted Services:
Consumer Insights
Campaign Creation & Development
Media Planning & Buying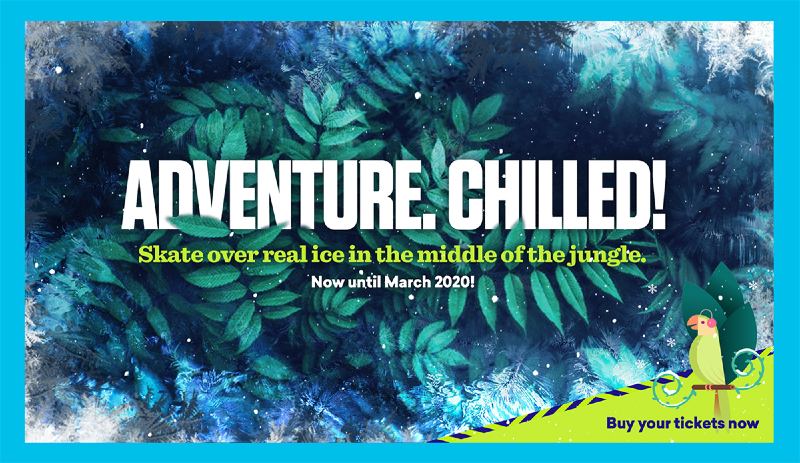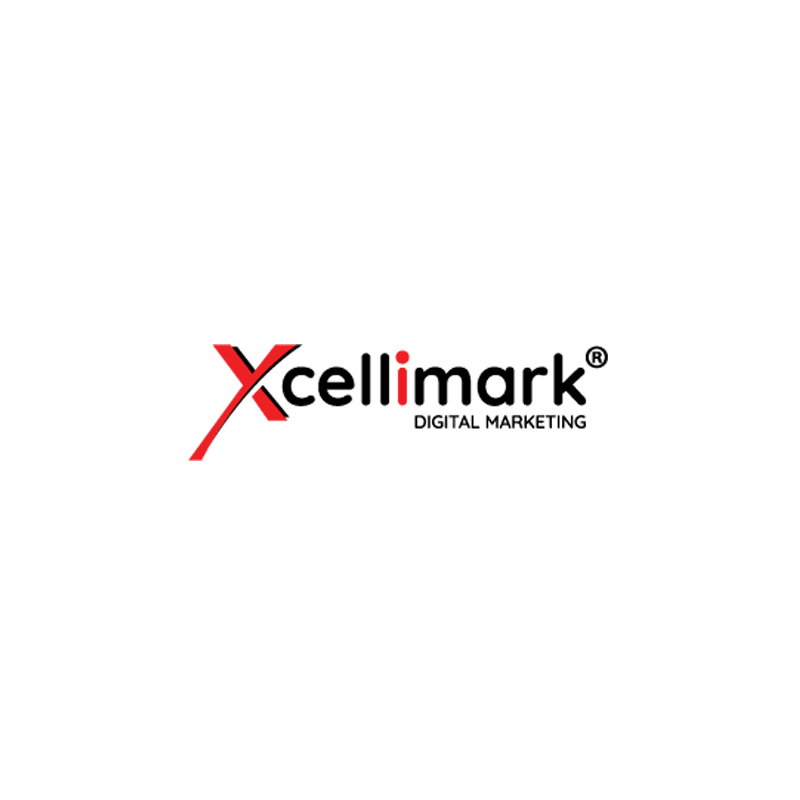 Xcellimark leaves its mark on clients and individuals for its expertise and skills. They're a marketing agency Orlando businesses go to for growth opportunities and lead acquisition. They've gotten rave reviews from clients for their work on design, marketing, eCommerce, and so much more.
Since then, they've received 17 awards and have the honor to call themselves a Hubspot Platinum Agency Partner. With that recognition, they also offer digital marketing training for anyone wanting to enhance their knowledge on the subject.
Clients: AK Canada, Grand Baymen, Gran Pacifica Beach and Golf Resort
Highlighted Services:
Competitive Analysis
Content Marketing
Social Media Marketing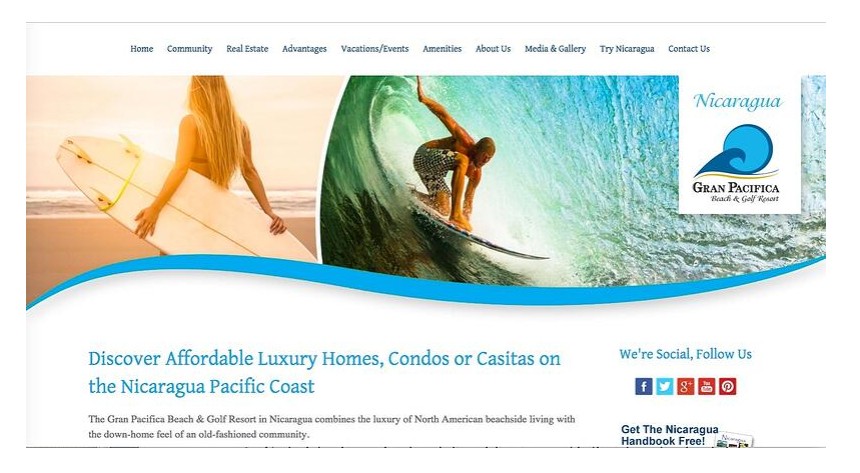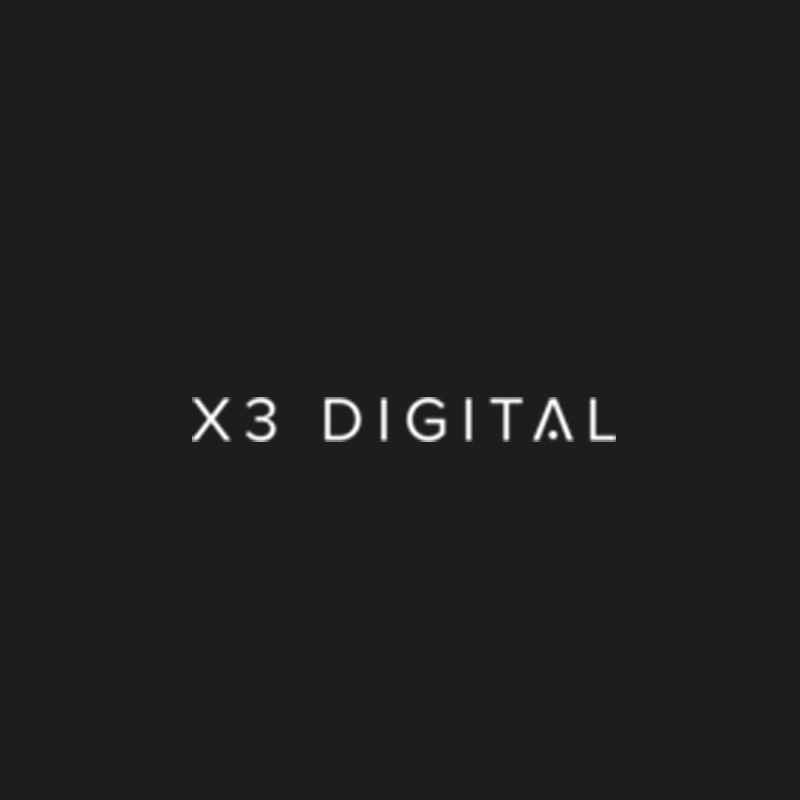 Alex Jasin founded X3 Digital that will enable accountability and transparency to thrive. He's a recognized thought leader, entrepreneur, and influencer, giving the agency an edge in experience and competency. Meanwhile, the X3 in their name means under-promising and over-delivering but producing measurable results and ROI.
Aside from this, this marketing agency Orlando businesses trust is a Google Certified agency. This means they're knowledgeable over the latest marketing trends. Thus, they can provide up-to-date strategies to help clients reach the top.
Mission: to create memorable designs then use powerful search tactics to drive traffic, leads, and sales
Clients: Limbitless Solutions, HealthBytes, Sonshine Tours
Highlighted Services:
Rebranding
Multi-Channel Marketing
Interface Design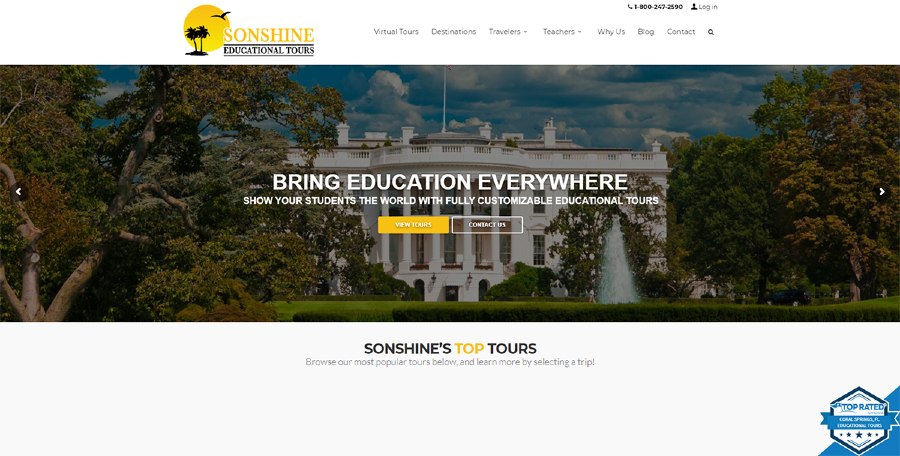 Since 2001, High Forge has become one of the leading marketing agencies in Florida. As for their unique name, they couldn't precisely pinpoint its origin. It's argued that the founder's ancestry could hold weight in it, while some might say that it's just a quirky name.
As an agency, they don't just partner with their clients, but they build a long-term relationship with them. That remains true because some of their first clients have stayed with the agency.
Clients: Dynafire, Brad Feld, Euroasia Products
Highlighted Services:
Branding & Logo Design
Website Maintenance
Inbound & Content Marketing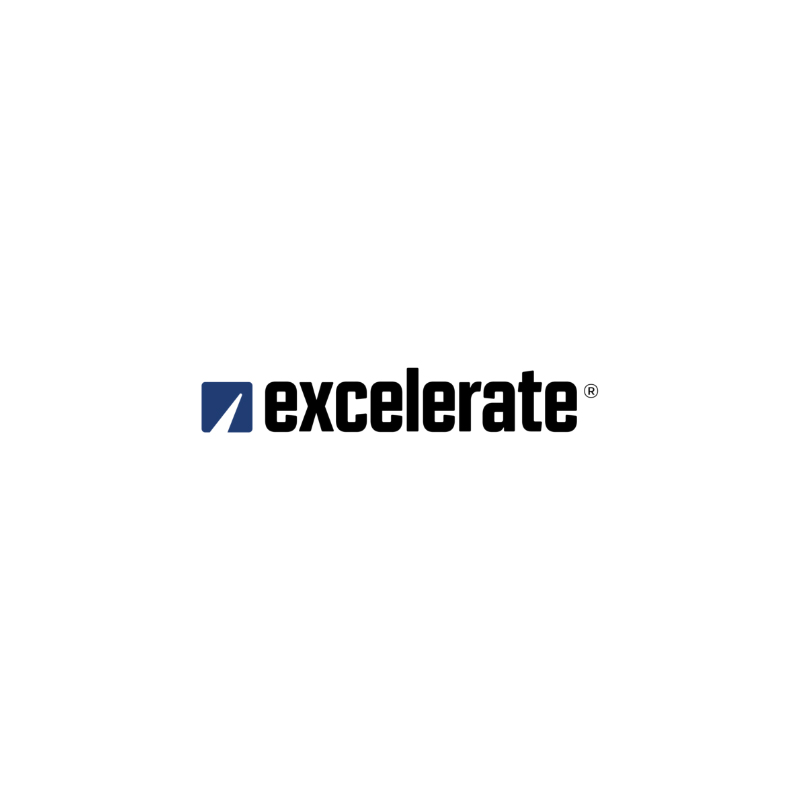 Excellence is at the core of Excelerate Digital. For them to get the results they want to achieve, they follow a five-step process. It begins with discovery, as with any other agency. They want to learn more about the company, its competitors, the local market, and so forth. After that, they define goals and craft a solid plan so they can accelerate business growth.
Then, the work gets passed to their creatives so they can design the concepts and deploy those. It doesn't end there since they measure everything from the beginning of the deployment.
Mission: to craft digital marketing campaigns that take your business to the next level
Clients: Newman University, Harley-Davidson Dealerships, Escapology
Highlighted Services:
Display & Retargeting Ads
Paid Search
Programmatic Display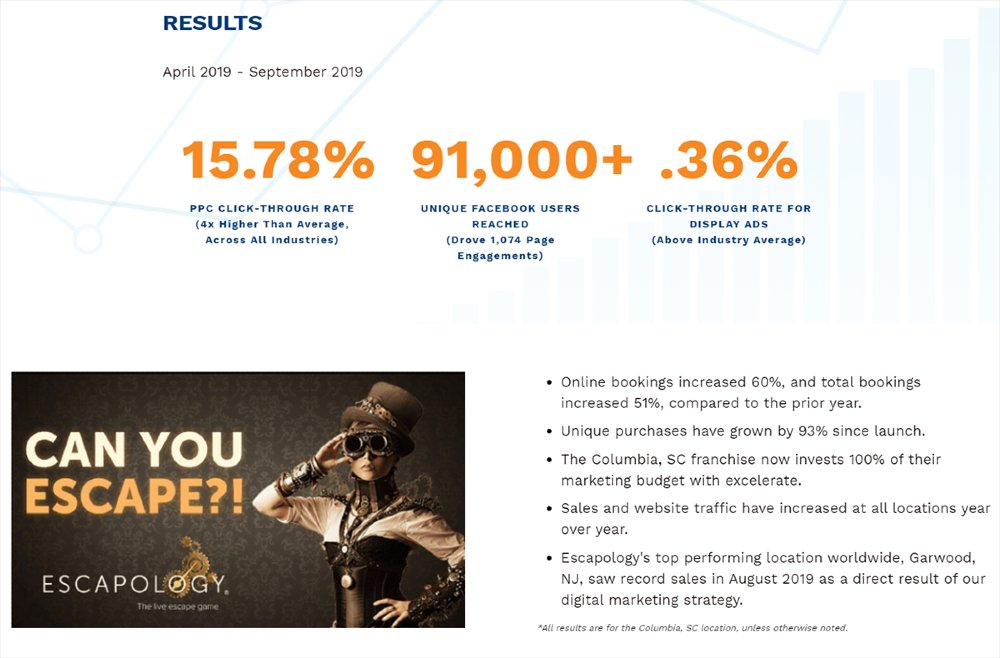 Appleton Creative is an ad agency Orlando businesses can trust for their campaigns. They cater to industries like business, real estate, consumer, healthcare, and travel. Thus, they can enhance these industries' influence and widen their reach through advertising campaigns. This allows them to specialize in those industries and put them at the top of their game. Well, they follow core values, which are community, opportunity, responsibility, and equality.
Clients: Hilton Grand Vacations, TBS, Orlando International Airport
Highlighted Services:
Brand Launch Strategy
Print Advertising
Responsive Websites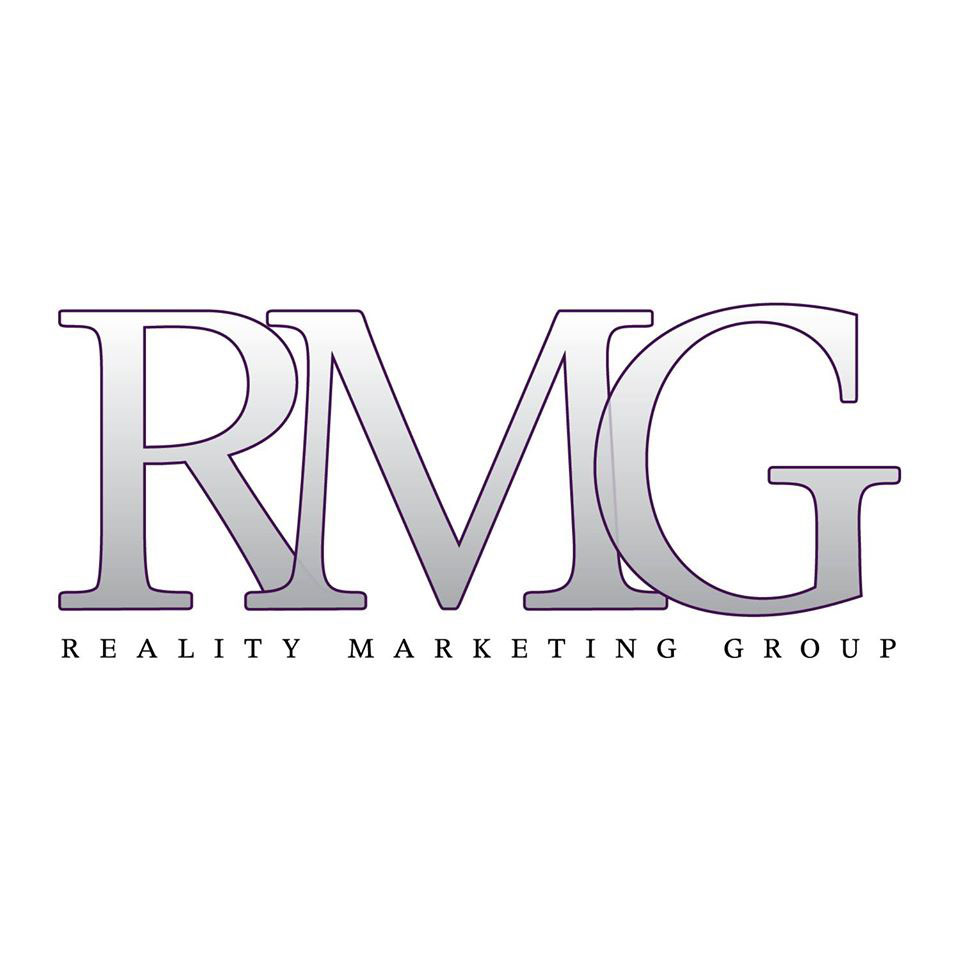 In 2007, Reality Marketing Group started its operations to the public. The agency shares that its name comes from its goal of making their clients' dreams and expectations a reality. As a marketing agency Orlando businesses can go-to for their marketing challenges, they can expect a lot from the agency. Since Reality Marketing Group doesn't focus on just marketing or advertising alone, clients can get the full treatment so they can get more leads and customers. This way, it enables them to work longer with Reality Marketing Group and get measurable results.
Clients: Cure Bowl, City of Orlando, McDonald's
Highlighted Services:
Graphic Design
Video & Photo
Marketing & Strategy
Reality Marketing Group's Work for McDonald's

Designzillas are unlike any other zillas we've seen on TV or in movies. However, they have the ferocity and drive to provide a high ROI for their clients. On their introductory reel, it's not all work for the dino team at the agency. They also enjoy their time at their cozy and bright office by playing games. Balancing work and play works for them since they've also swept some awards from the Addys and Orlando Business Journal.
Clients: Piper, Lockbusters, Buca di Beppo
Highlighted Services:
Web Design
Inbound Marketing
UI/UX Design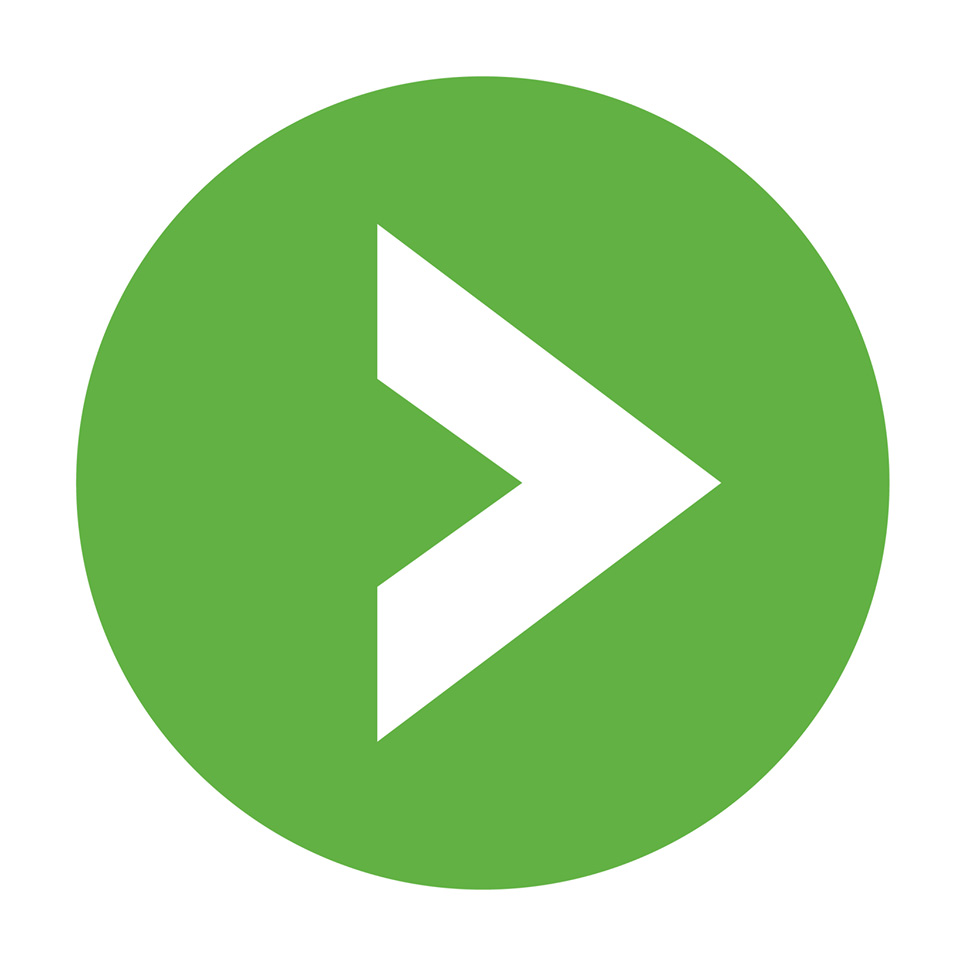 Founder Peter Mitchell established the agency in 2005 when he left an international nonprofit. Behavior change is what differentiates Marketing for Change from other agencies on this list. They partner with organizations that produce a positive impact on the community. Plus, they don't just want to partner with local or national organizations. They hope to make an impact internationally as well.
Clients: Help the Horizon Foundation, Oral Health America, Florida Department of Health
Highlighted Services:
Behavior Change/Social Marketing
Public Relations
Research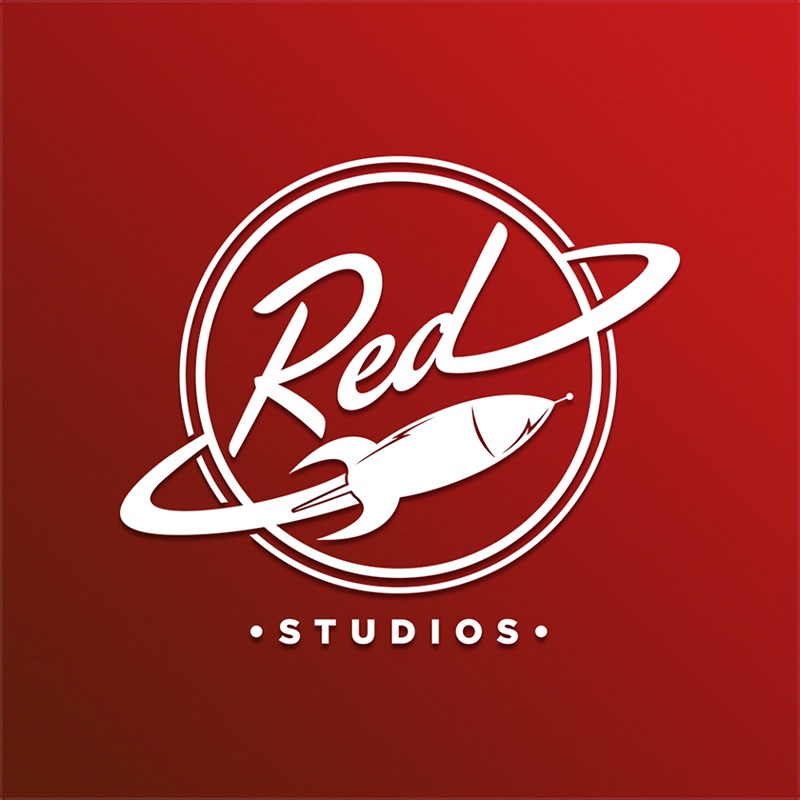 Since 1997, Red Rocket Studios has become one of the premier advertising and marketing agencies in Florida. Through their efforts and hard work in delivering exceptional results, they've won awards for those. Plus, they've also partnered with big brands to help them achieve their goals. Based on their work, they perfectly grasped the concepts and branding of the companies they worked with. Anyone impressed with their portfolio can launch a campaign with them through the full range of services they offer.
Clients: Siemens, Nautique Boots, Twistee Treat
Highlighted Services:
Pay-Per-Click Advertising
Brand Development
eCommerce Development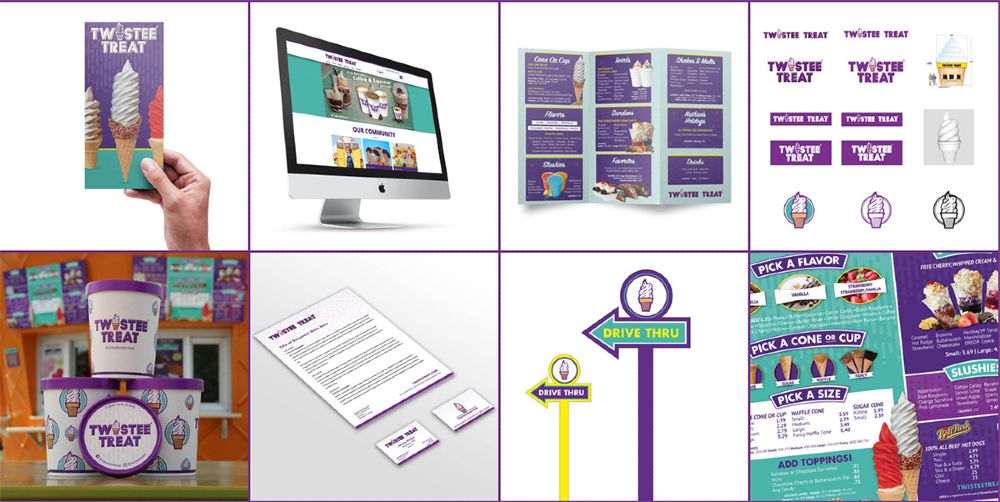 Justin Collier is the head of Alchemy Marketing. To him, what matters most is transparency. It's how he communicates with his clients, and it's a good practice to follow. Justin and his team have gotten praise from clients about communication, SEO expertise, and recommendations for better strategies. It helps that they've gained recognition as a Google Partner and Facebook Blueprint Certified Associate. Plus, they've received awards for being one of the best digital marketing agencies.
Clients: Primera Eye Care, Fresh-Pro Inc, Eternelle
Highlighted Services:
Reputation Management
Website Design
Call Tracking Services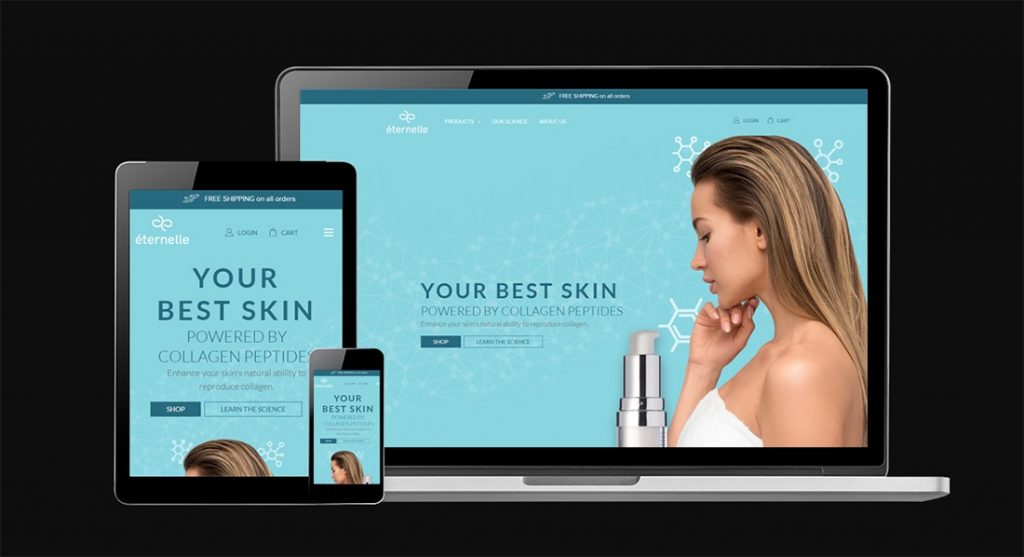 In 2014, owner Kaitlyn Study founded South Street & Co with the vision of helping small businesses reach their marketing goals. She wanted to provide these businesses with better marketing strategies after having some issues from past agencies. She and her team hope that small businesses can count on them for their work.
Plus, companies can also avail of their e-learning courses and free resources. Part of the services they offer is design and content marketing and social media-related campaigns. According to their stats, they've written 572 blog posts and published more than 21,000 social media posts.
Mission: to strive to bring the best to our clients & have fun doing it
Clients: Next Level Roofers, Avennture, MammoAid
Highlighted Services:
Social Media
Print Design
Product Photography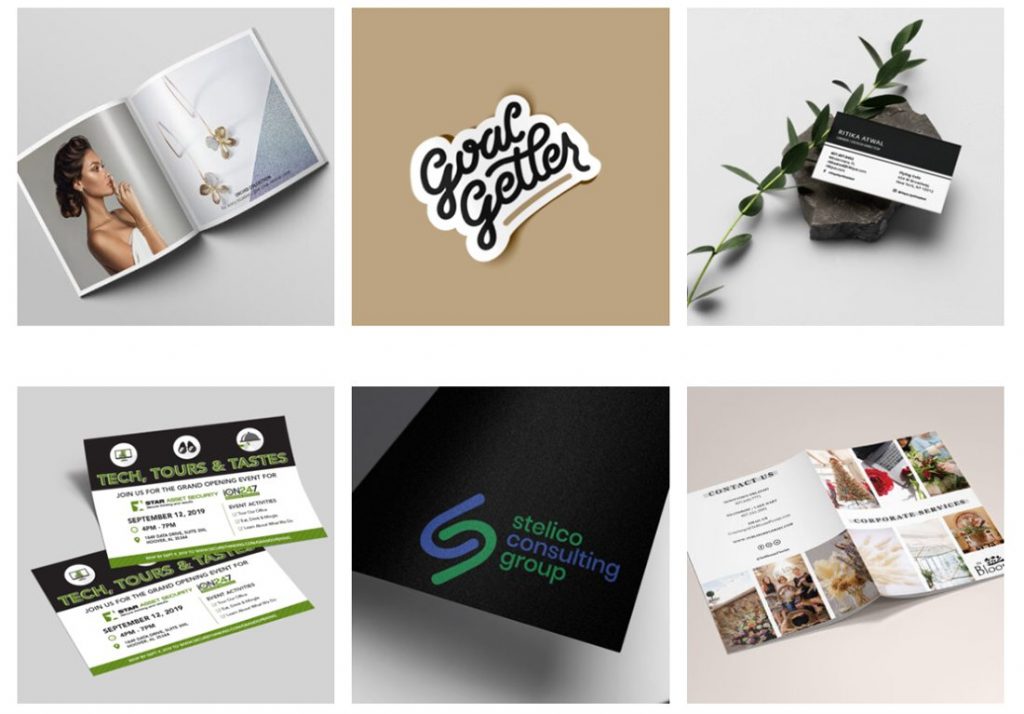 The M5 Design Studio focuses on web design and digital creativity. However, it seems they're not only dedicated to designing a website. They also incorporate marketing and sales strategies so they can deliver more than what was asked from them. Plus, they also have well-designed marketing collaterals like business cards or packaging. Based on the reviews they received from loyal customers, they go above and beyond, even after the website was launched. It's how they form a long-term relationship with their clients.
Mission: to provide you with clean, professional, beautiful, and affordable websites and graphic design
Clients: Lake Technical College, Precise Pro, Wheat Berry
Highlighted Services:
WordPress Websites
Business Branding & Identity
Internet Marketing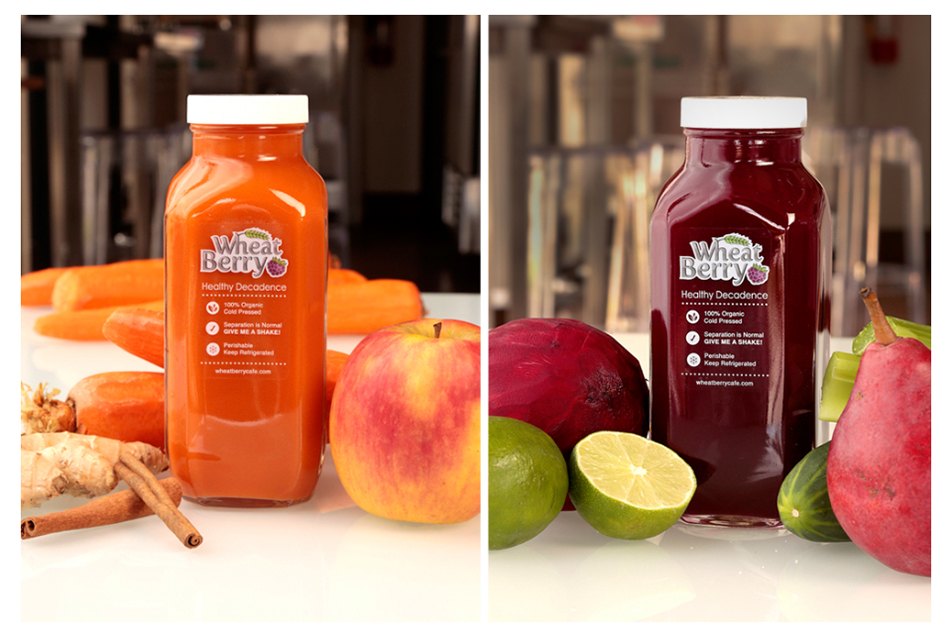 To produce successful campaigns, Brand Coders takes a boutique agency-approach by using their core competencies. They've become one of the leading marketing agencies because of their team of marketing wizards and experts that will make clients competitive in their industry. They want to ensure they create websites or campaigns that will increase leads and sales.
They do that by working tirelessly with their clients and focusing on them as they grow. As such, they follow the tagline, "think beyond the ordinary," so they can deliver exceptional results.
Clients: Mears Transportation, Crooked Can Brewery, Avenue Event Group
Highlighted Services:
Custom High-End Website Development
SEM
Social Media Marketing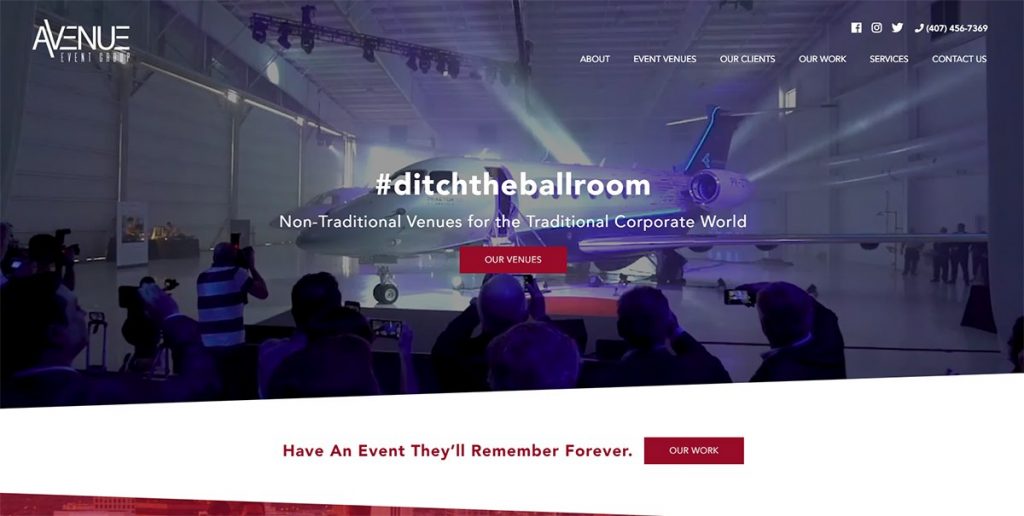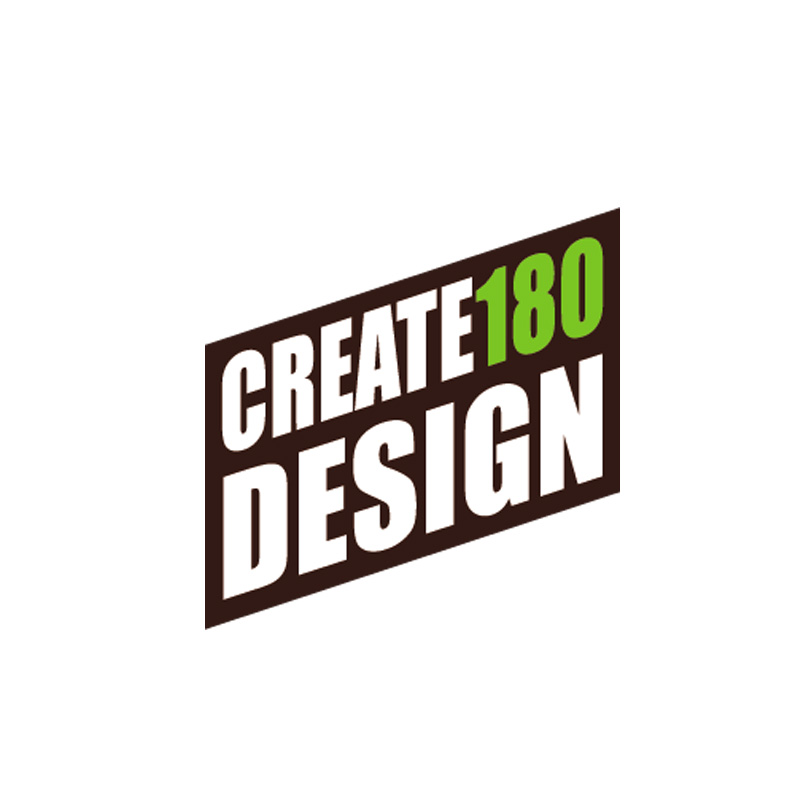 As a website design agency, Create180 Design knows how to integrate brand positioning through a client's website and social media profiles. For them to position their client's brand, they need their unique selling proposition, target audience, messaging, and differentiator. Their small team can handle big challenges and demands. They're not sloppy with their work and pour all their effort into creating a design that perfectly captures their client's branding.
This digital marketing agency Orlando businesses trust for their website serves small to medium businesses, personal ones, and nonprofits too.
Clients: Ohana Outdoor Living, Harding Bell International, Software Resources
Highlighted Services:
Logo Design
Content Marketing
Advertising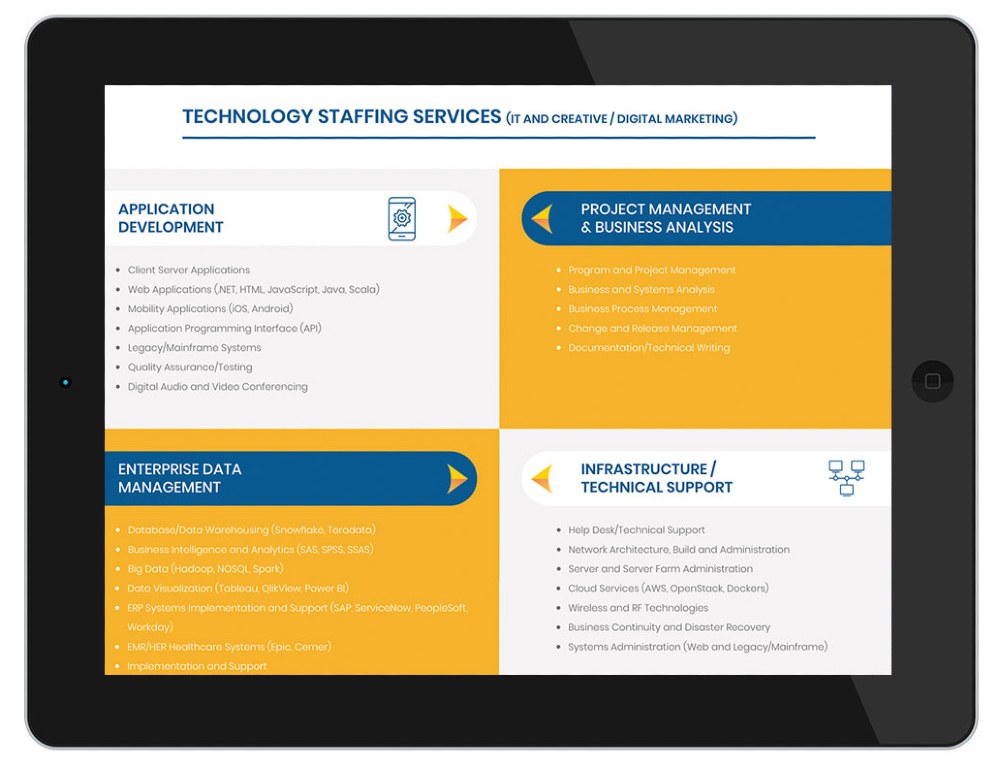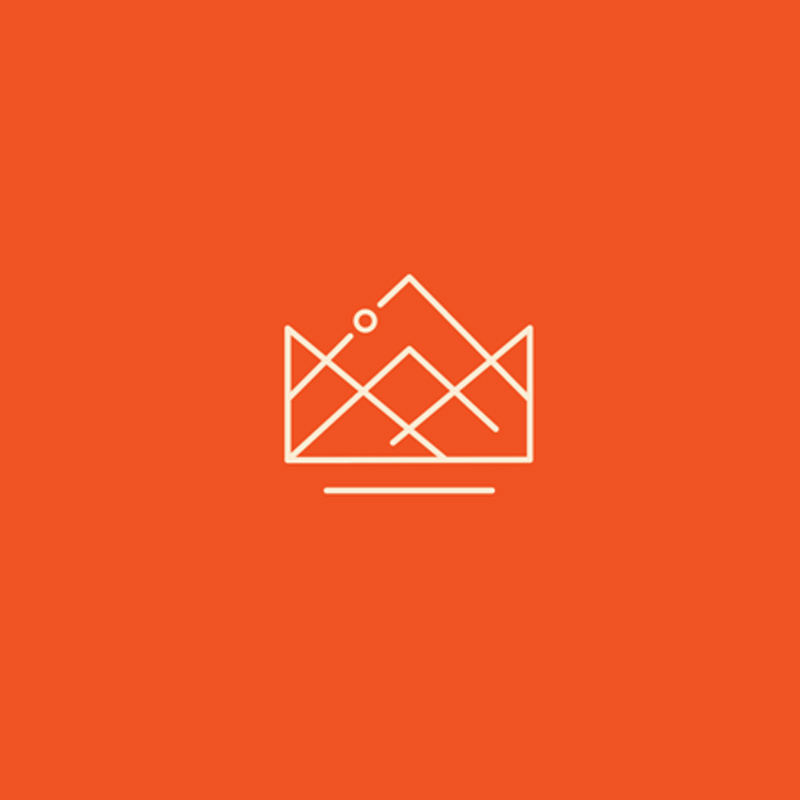 The Reason Agency isn't fond of introductions because they go straight to providing help for their clients. The agency follows a five-step process that starts with defining the differentiating factor of the client. Then they create a scalable system to help their client grow and implement it afterward. By then, they refine their strategy through monitoring and scale it further. That's why they're an ad agency Orlando businesses go to for their campaigns.
Clients: Eagle Wetsuits, Sled Legs, Masterline USA
Highlighted Services:
Motion Graphic Video
Packaging Design
Lead Generation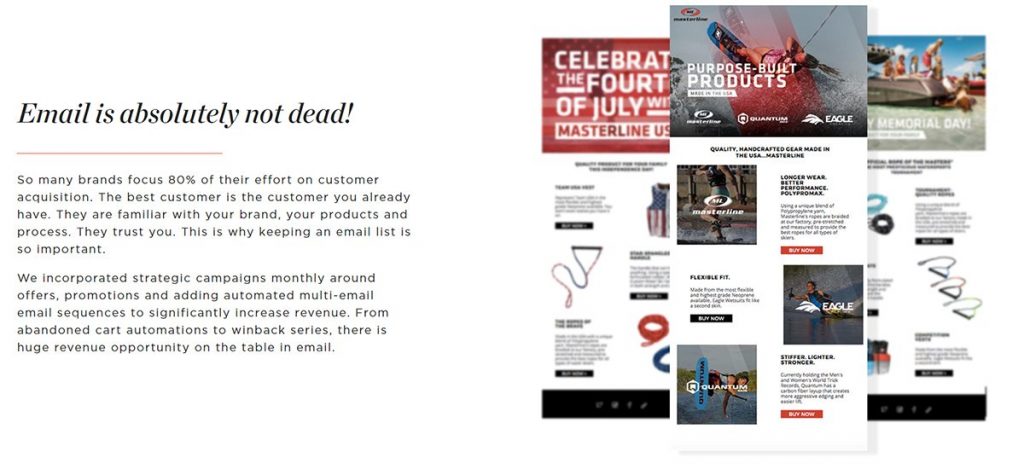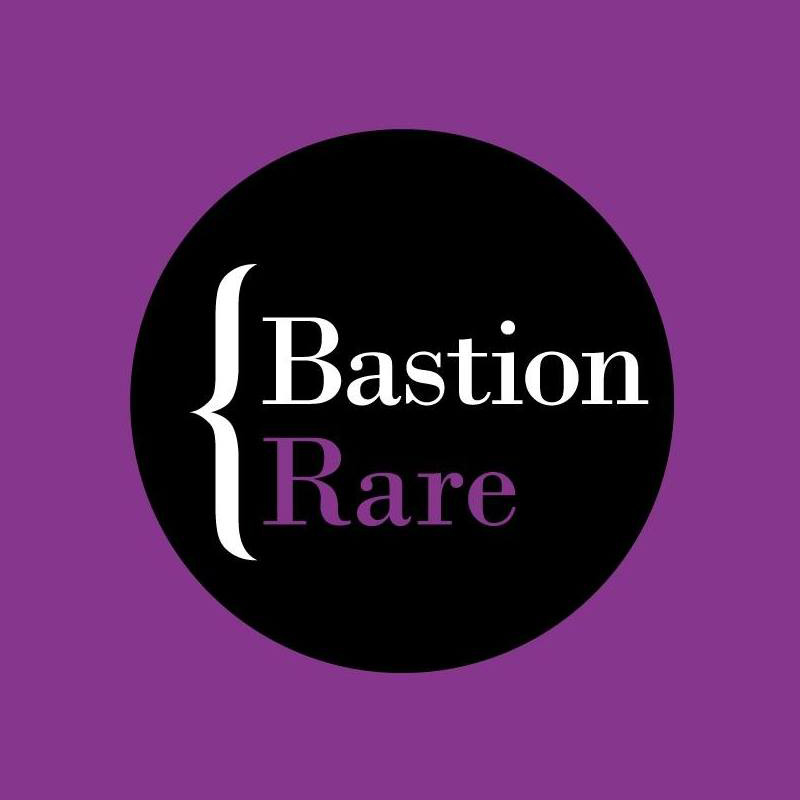 Headquartered in Newport Beach, California, Bastion Rare has offices in Florida, Washington, Arizona, Oregon, Colorado, and Texas. This enables them to cater to clients from different states and utilize their set of services. They've been the agency game since the '90s and have grown as one of the go-to marketing agencies. From their experience, they're aware that there's no one cookie-cutter solution since brands have different needs. Through that, they're able to forge long-term partnerships and deliver exceptional results.
Clients: K1 Speed, Q-See, Total Warehouse
Highlighted Services:
Search Engine Optimization
Retargeting
Social Advertising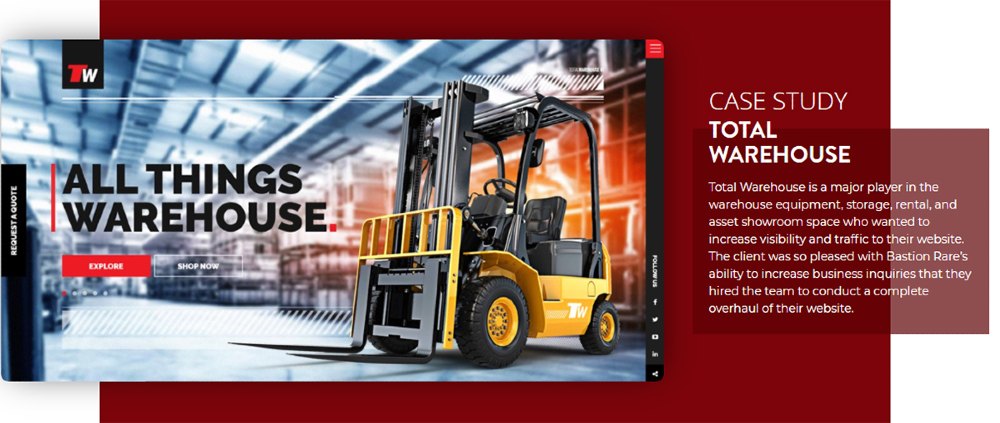 In 2001, Founder Eric Sharp started ProtoFuse as a freelance set-up. He continues to lead the agency with his experience in UX, allowing them to acquire clients in the B2B tech sector. However, based on their stats, they speak 0 jargon, so that they can communicate easily with their clients. They also observe "SEETAP," their six core values, which stands for specialization, education, energy, transparency, accountability, and process.
Through that, they've become a digital marketing agency Orlando tech businesses can tap to increase sales and enhance growth.
Mission: to not only build and market high-quality for our clients, but to service them extremely well
Clients: Cactus Technologies, DTx, Stanford University
Highlighted Services:
Web Design
Inbound Marketing
Digital Marketing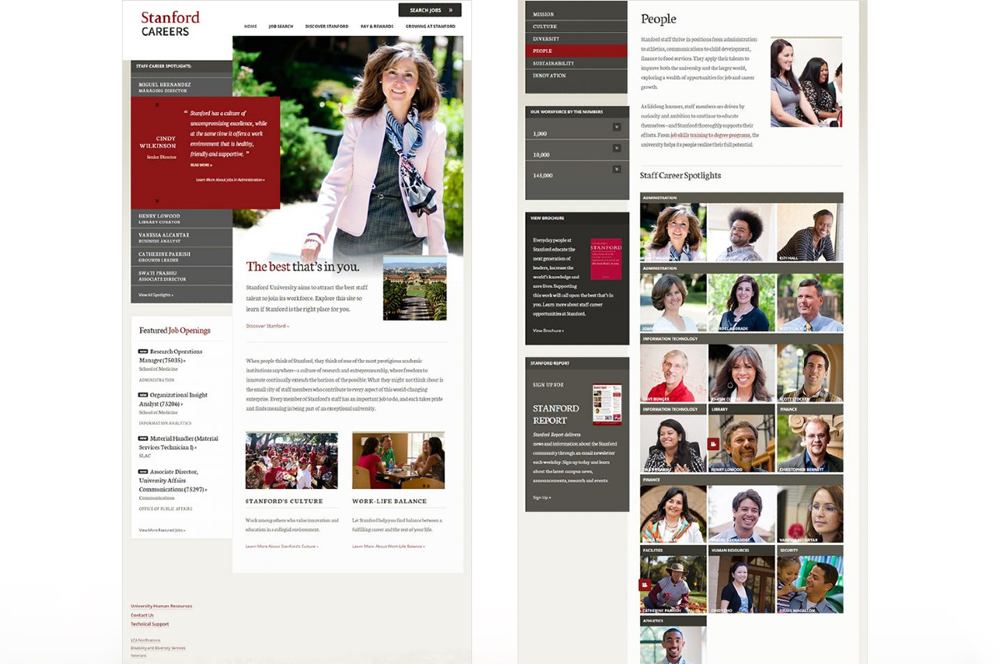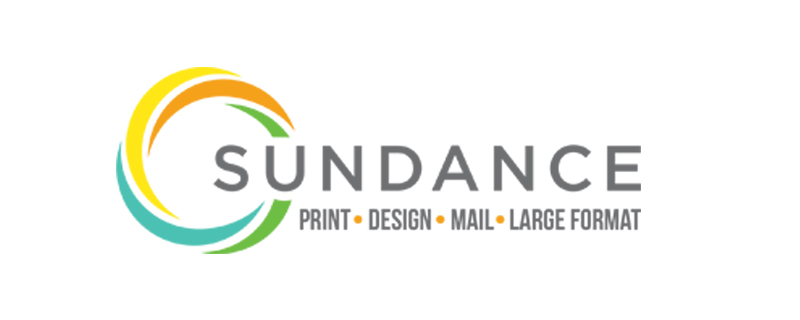 SunDance (no, not the film festival) is unlike any other agency in this list. Technically, they're a printing company, but they also provide design and marketing services for clients. Since 2007, they've served Fortune 500 companies and small businesses that require their full menu of services.
Some examples of their work are packaging, website design, and marketing collaterals. It's great that they're also a printing company so their clients could save costs as well.
Mission: to provided superior quality print products to clients, secure place of employment, and be most respected, innovative, and sought-after graphics partner in Central Florida
Clients: Signature Flight Support, Hard Rock AdventHealth C-Suite Summit
Highlighted Services:
Marketing
Design
Promotional Products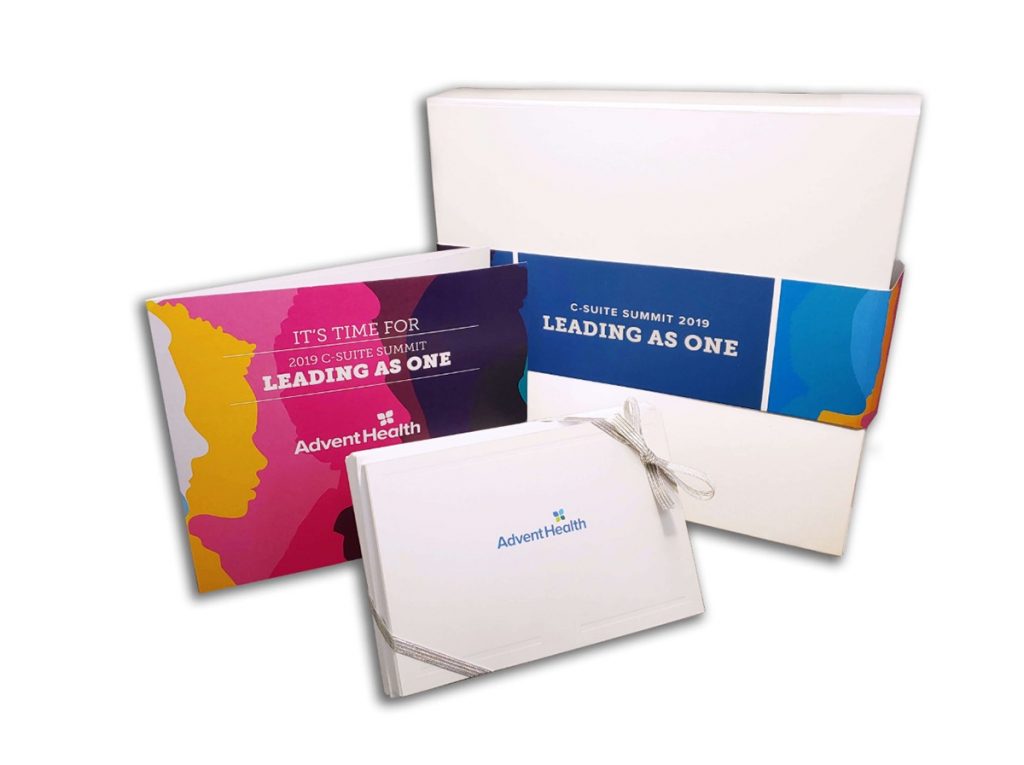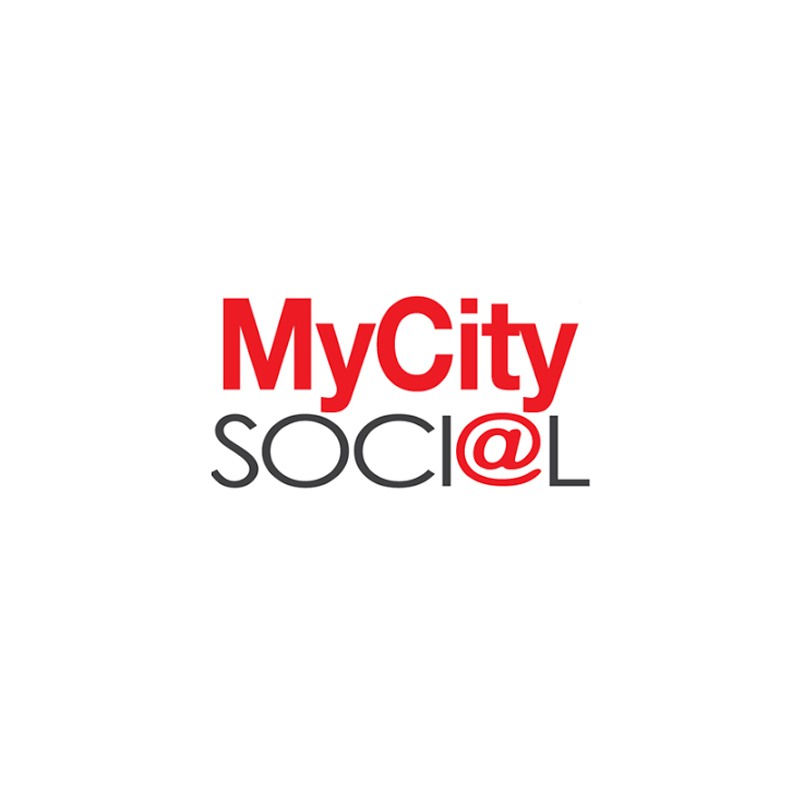 MyCity Social is one of the well-known marketing agencies because they have different locations in the state. It's all because of their franchising approach to their agency. That helps them widen their reach in the state. CEO Andrew Christo founded the agency and has cemented his position as a marketing leader in the industry. Before the agency was known for its digital marketing service, it was a local directory called MyCity Networks. Since then, they've become a leading marketing agency Orlando businesses can approach to achieve their goals.
Mission: to help businesses excel through the use of innovative digital marketing services at competitive prices
Clients: Abaco Skiff Co, ReinventMe, Arsenault Dermatology
Highlighted Services:
SEO
Email Marketing
Mobile Text Marketing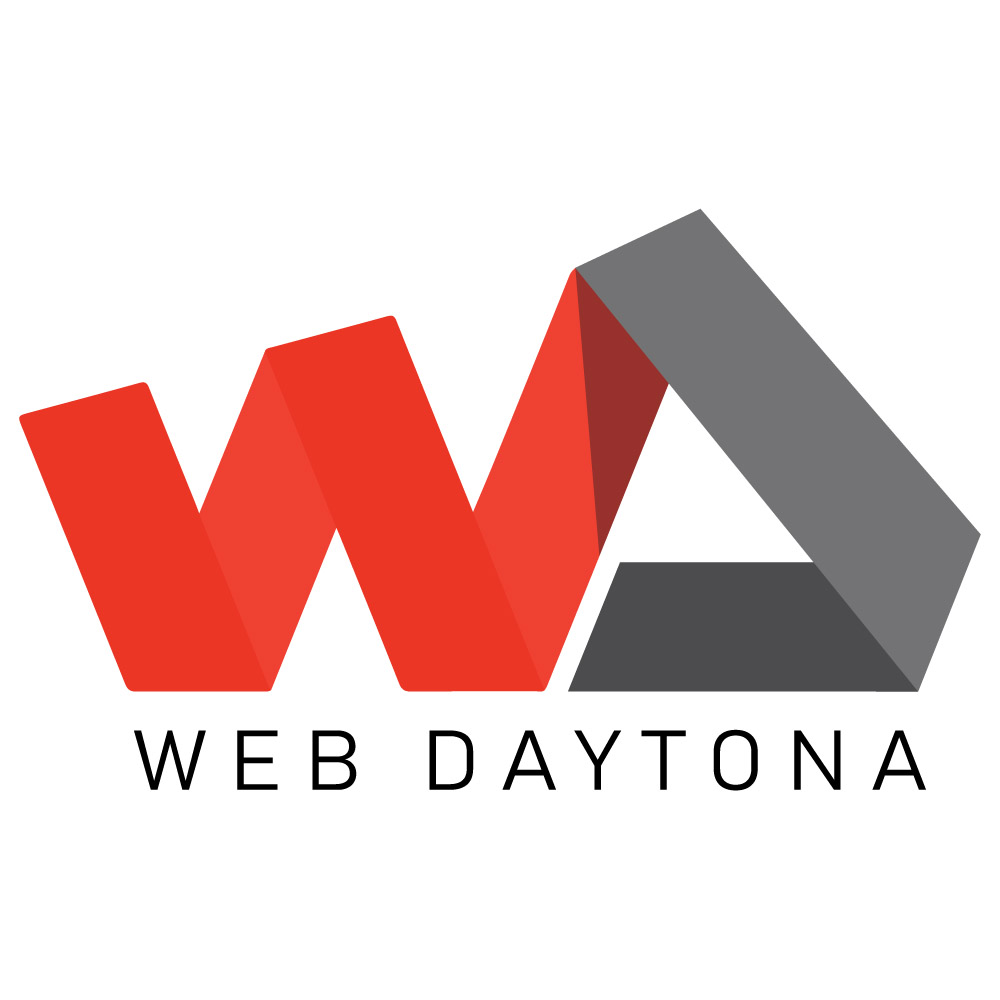 Back in 2009, Gary Vela started Web Daytona because he had expertise in driving ROI through marketing. They've become one of the top marketing agencies in Florida because of the work they produce and the impact they leave for each client. For those interested in Web Daytona's services, they can check out their package list and get an idea of its inclusions and duration.
It seems based on testimonials, their clients get their money's worth because they carefully attend to them and help solve their challenges.
Clients: IKEA, Paypal, Ward T. Berg
Highlighted Services:
Facebook Marketing
Consulting & Training
Google Adwords