Chattanooga is famous for having scenic views which are postcard-worthy. Any traveler or local would find it hard to get bored in here considering the number of activities you can do. You can visit Ruby Falls, The Lookout Mountain Incline Railway, and Bluff View Art District. And speaking of art, you can also find the right marketing agency Chattanooga people trust.
In this list, we have gathered 20 of the best ones that can help you with your brand's marketing efforts.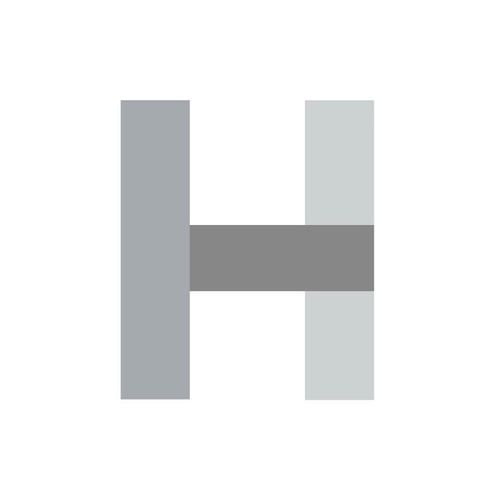 At Humanaut, they value communication and see it as the start of a healthy relationship. They love to find awesome solutions for your upcoming project and they strive to innovate brand new experiences.
Their office location is the perfect spot to generate creative ideas as it is nestled among mountains where you could be one with nature. They have a 6,000 square foot film studio within their office and everything you need for your video production is available. And with the quality of their work, it's not surprising that they bagged a number of awards.
Awards: Small Agency of the year 2016/2017 – AdAge Small Agency, AdAge A-List 2020 – AdAge A-List & Creative Awards
Clients: Nutribullet, Hello, Organic Valley
Highlighted Services:
Branding
Digital
Advertising
Humanaut's work for Hello here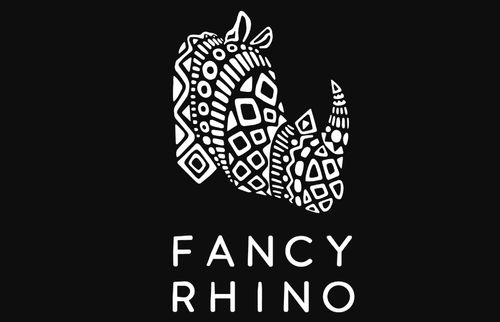 Fancy Rhino is a videoshop that provides tasty videos for different companies and agencies. They have a team of artists including filmmakers, musicians, editors, designers, producers, and brand wizards. And if you want to play around with VR for your branding, they can certainly help as well. They are a fun company to work with and their crew has a professional yet fun take on things. With them, expect nothing but superior video output and branded content.
Clients: Organic Fuel, Walt Disney, Air Jordan
Highlighted Services:
Art & Copy
Branded Content
Digital Content
Fancy Rhino's work for Lodge Cast Iron here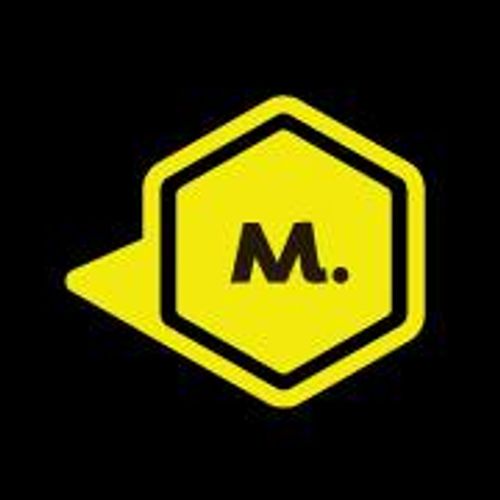 If you are ready to build your website, working with Maycreate is one of the best business decisions you will make. They believe that a good design equates to good business. Maycreate is a full-service marketing agency Chattanooga locals would recommend. Their aim is to find ways to turn your potential consumers or customers into loyal supporters and advocates of your brand.
With them, they consider design as an ethic. It's a commitment to clarity. At Maycreate, you can expect campaigns that are perfectly executed. They are also transparent with the return of investment.
Mission: To represent a broad range of interests and expertise in advertising.
Clients: Happy Feet International, Market City Center, Bogo Jewelry
Highlighted Services:
Communication Design
Content Strategies
Television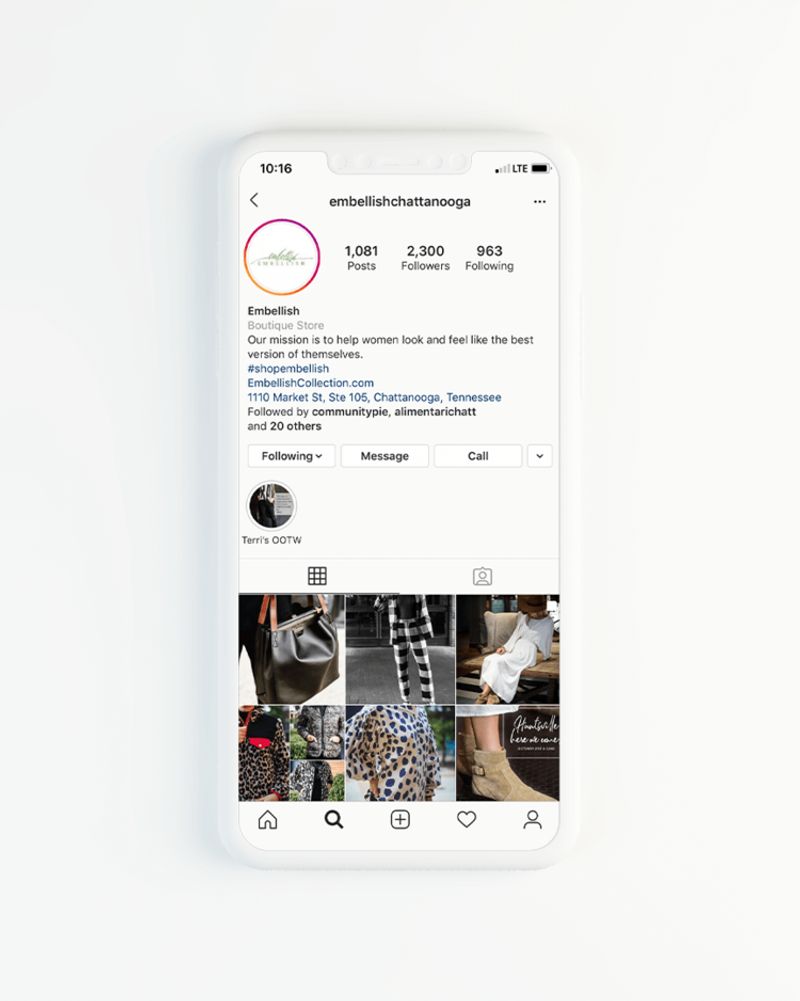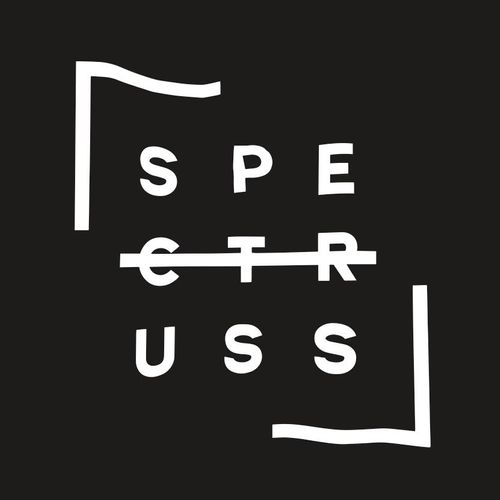 Spectruss has a team of creative minds that think beyond the status quo. They always want to provide their clients with cutting edge solutions that are backed up with market research and data analysis.
If you want to revamp or build your website, they follow a well-thought-out process that includes planning, designing, developing, testing, launching, and a final review. They always want you to be satisfied with their work – and nothing less. You even have a choice on which website platform you want to use.
Mission: To show passion through every project, design or website dev that they touch. Clients: Refine Aesthetic Studio, Hutton & Smith, Hunter Museum
Highlighted Services:
Website Development
Data Analysis
eCommerce Planning and Development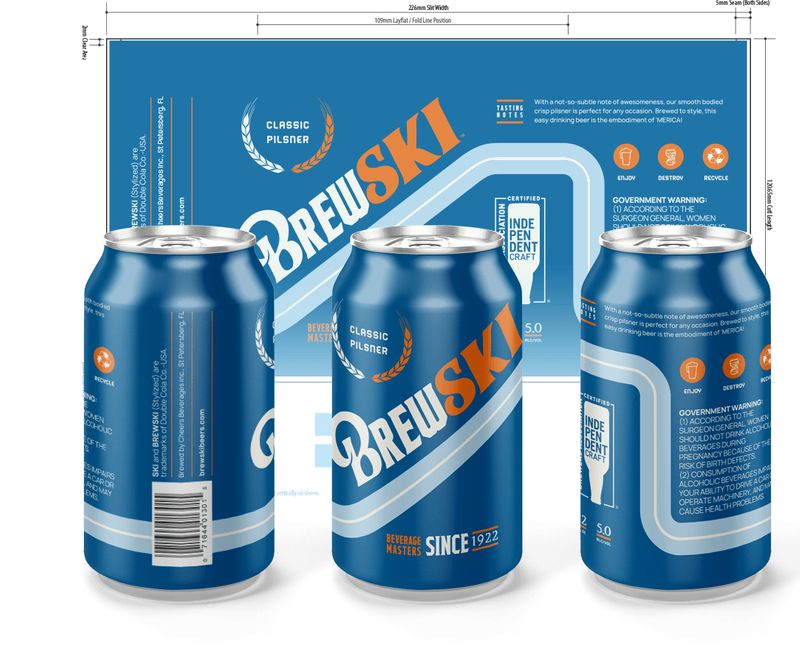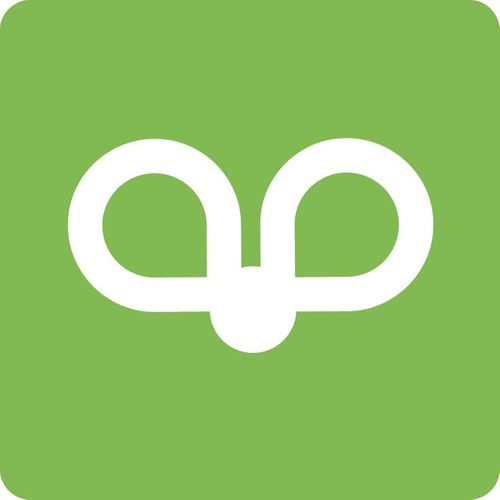 Did you know that Flypaper existed even before you were born? Heck, even before your parents were born. It has 100 years of media experience and the team is committed to deliver quality services to their clients. And for a century, the company evolved to what we know as the best marketing company Chattanooga has to offer.
To date, the company has serviced more than 1000+ clients, employs 100+ staff, and probably drank 100,000 cups of coffee. When you work with them, you will immediately notice how they treat each other as family. They believe that everyone has something new to offer and each idea is considered and respected.
Awards: Top Service Provider – UpCity Market Place
Clients: Wehco Media, Inc., HubSpot, Waze
Highlighted Services:
Search Engine Marketing
Social Media Marketing and Management
Email Marketing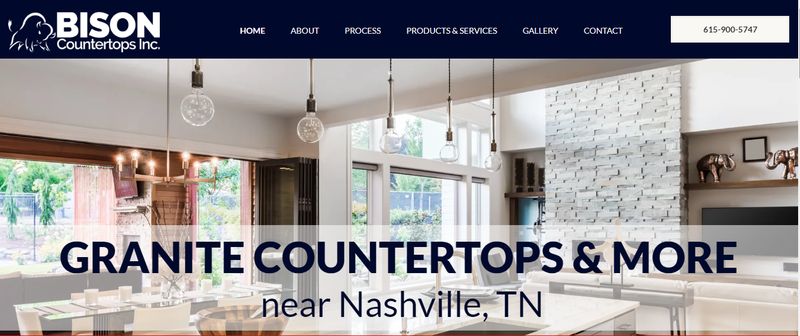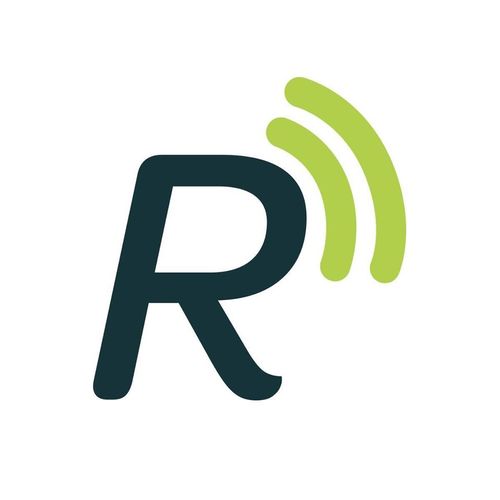 They might be a small full-service marketing company, but they offer big quality with their services. They use a 6-step process (Identify, Develop, Create, Execute, Analyze, Adjust) in order to create the best solutions for their clients. With them, expect genuine care from their team.
Riverworks is business oriented and they can understand how you would like your brand to be treated. They also provide measurable results so you can see the progress of your project.
Clients: J.Gibson Clothiers, W Atlanta Hotel, Lake Winnie Amusement Park
Highlighted Services:
Website Design
Social Media Strategy
Facebook Website Design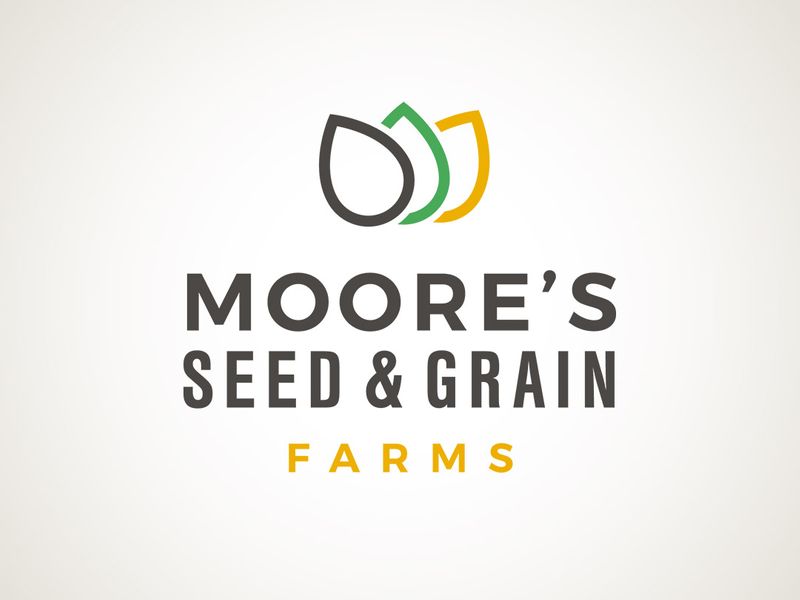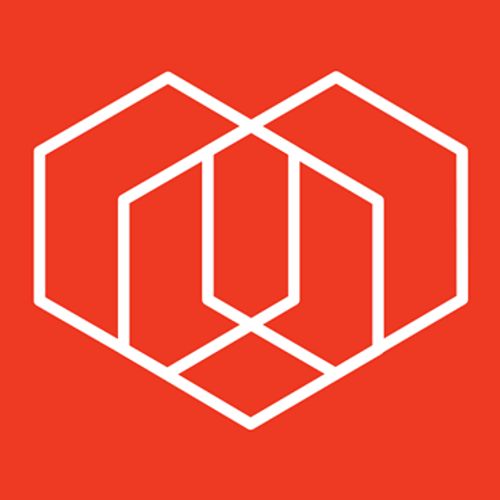 ThreeTwelve ensures that your company will stand out in the crowded IoT Market. They will help you in finding your differentiator. From there, they will develop the right message to reach your target audience. The ThreeTwelve team focuses more on B2B companies and their clients commend them for always 'getting' what they meant.
Expect that they will work not just FOR you. Instead, they will work WITH you. And that is why they encourage strong collaboration from their clients as well.
Clients: Refirm Labs, Cornerstone SMR, Wireless Watchdogs
Highlighted Services:
Digital marketing
Social Media Strategy
Lead Generation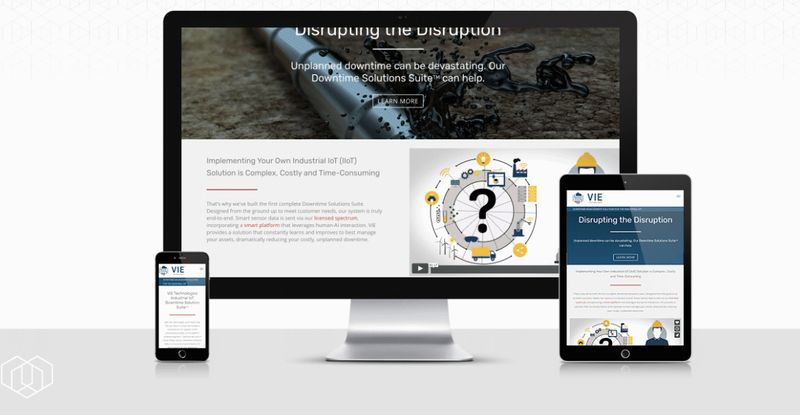 The Interactive ID's team consists of passionate, strategic, and innovative individuals that can help you propel your business. Most of their clients are happy with their services as it always exceeds their expectations. They will always want your message to stand out. And they provide smarter solutions to connect with your market. With them, you can expect unique ideas that can win your target market.
Clients: U.S. Express, Choice Title Company Inc., Hixson Utility
Highlighted Services:
Website Design
Reputation Marketing
Copywriting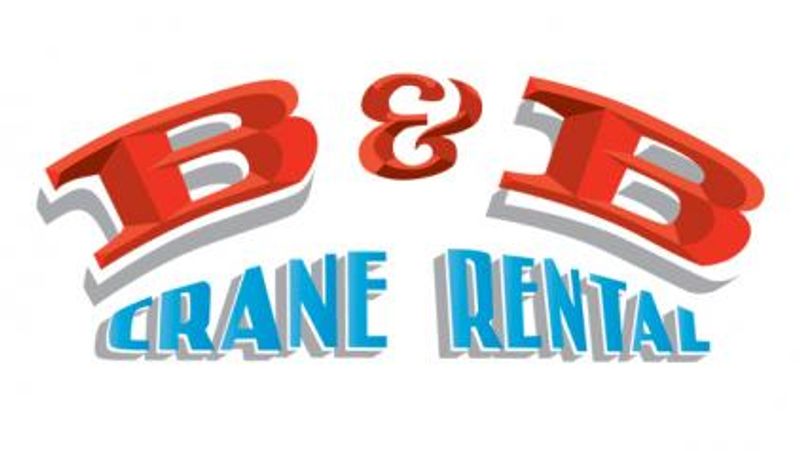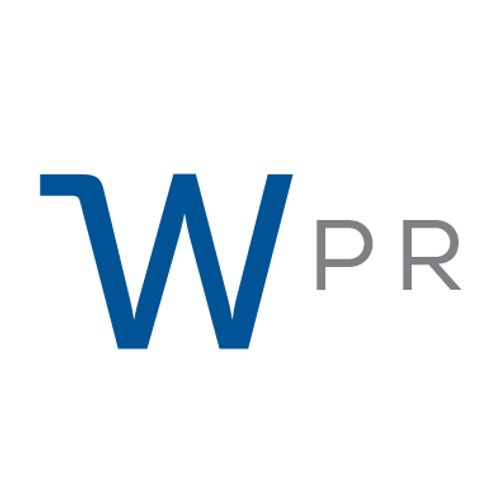 Waterhouse uses both traditional and the latest digital solutions to provide the best public relations strategies. They offer efficient services that will result in impactful and engaging efforts. Waterhouse is your trusted partner in making your business well-known and profitable.
The Waterhouse team also understands how sensitive our culture is nowadays. They will listen to what your market wants and to what your business needs. From there, they will create tools that can generate lasting impressions.
Clients: BASF Huntsville, Jasper Islands, Volkswagen Chattanooga
Highlighted Services:
Public Relations
Crisis Communications
Cause-Marketing


According to their time, Whiteboard is a canvas of what could be. That means, they see potential in different things, and they would want to make your dreams into reality. Whiteboard also means that you can easily erase plans and try again. That kind of hope and thinking is something we could all use today.
The company was established in 2010 and helped more than 300 organizations. They vow to work closely with you and to essentially become a core part of your team. This is how you can both achieve success.
Clients: Onsight Fitness, Catalyst, Google
Highlighted Services:
Communications
Workshops
Web Development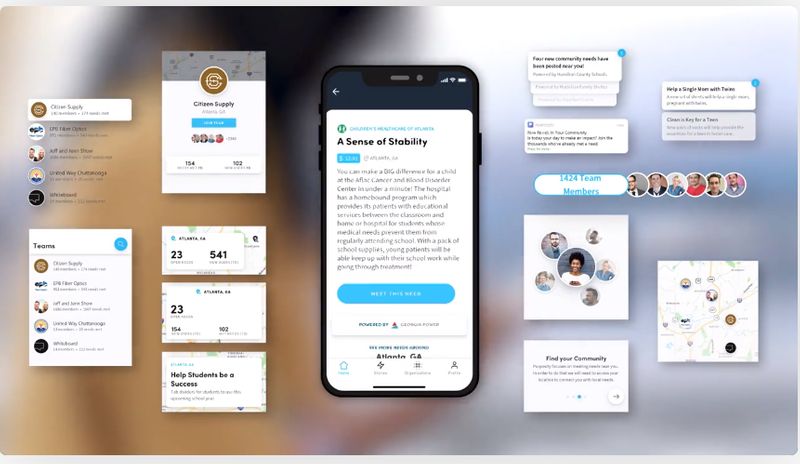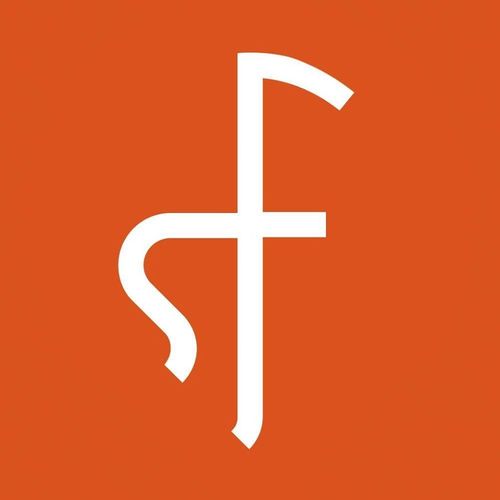 Simple Focus has been servicing clients since 2009. Their core service is building digital products. They are always excited to see measurable results and improvements for the clients. That's what drives them to do more. They are hungry to see improved conversion rates and they love to tell stories that could help their clients grow.
But even with such thirst for winning and getting results, they still manage to have fun. They are passionate about the industry and they are a marketing agency Chattanooga people would always be proud of.
Awards: Entrpreneur.com 360, Inc. 5000, American Advertising Federation
Clients: HLPR.FedExForum, PhoneSoap
Highlighted Services:
User Experience
Digital Design
Mobile Design and Development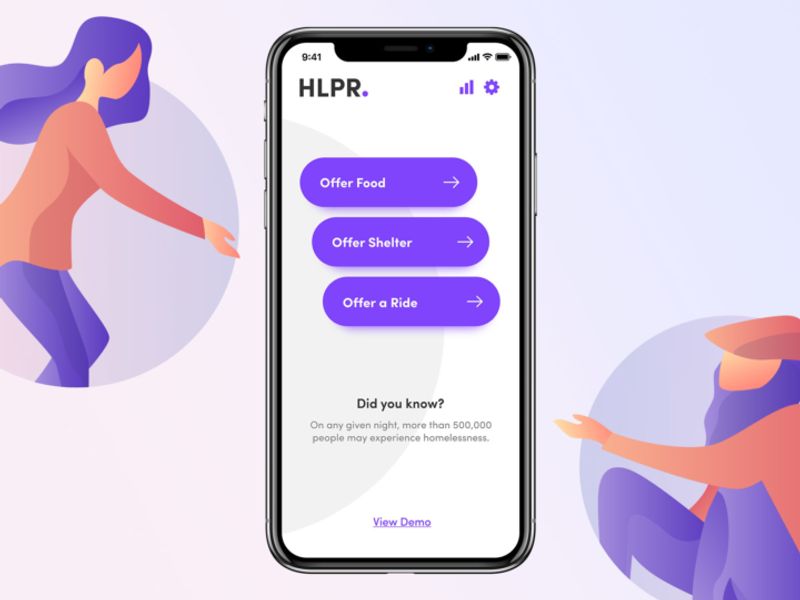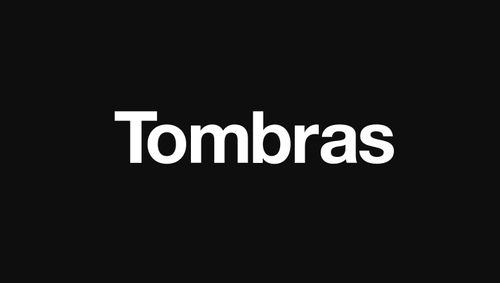 The Tombras Group currently has 330+ employees and is considered one of the top independent agencies in North America. The company's history can be traced back to 1946. Thus, their years of experience allowed them to witness all the best strategies and innovations for marketing. The Tombras Group creates around 1000 unique content pieces every month and this shows their dedication to the business and the industry.
Awards: 2019 Ad Age A-List Agencies to Watch, 2018 Effie Index #3 Most Effective Independent Agency in North America, 2018 Fast Company World's Most Innovative Companies, 2017 Forbes Marketing Success Story of the Year
Mission: To connect data and creativity for business results.
Clients: Lyft, Nutrisystems, BB&T
Highlighted Services:
Branding
Marketing
Direct Marketing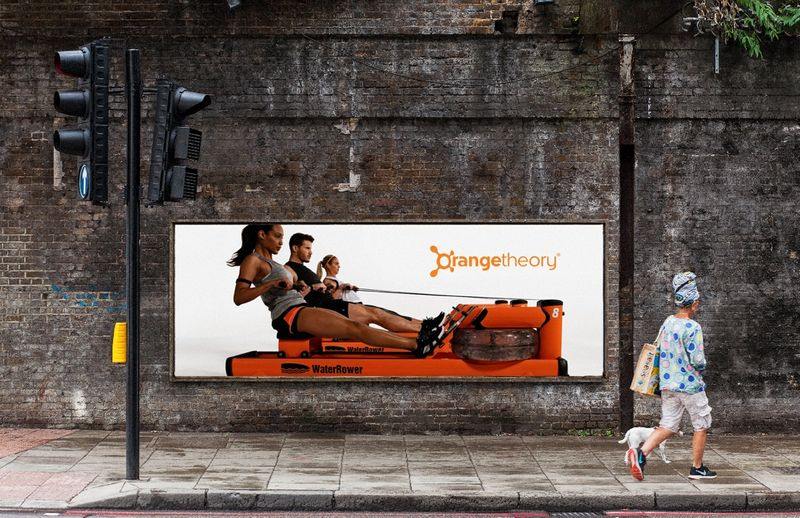 With Serve, they love to ask their clients the right set of questions to further understand what they want for the business. They are passionate to use their talents. At the same time, they show genuine empathy in order to help others in building their brand.
As for their logo services, they always ensure that it is elegantly designed and that it can last for years. Most of their projects are considered clean cut, simple, yet highly provide impact. This creative agency Chattanooga local businesses trust is indeed one of the best companies to work with.
Clients: Ocean Conference, Valuetree Financial, Catalyst
Highlighted Services:
Web Development
Logo Design
Print Design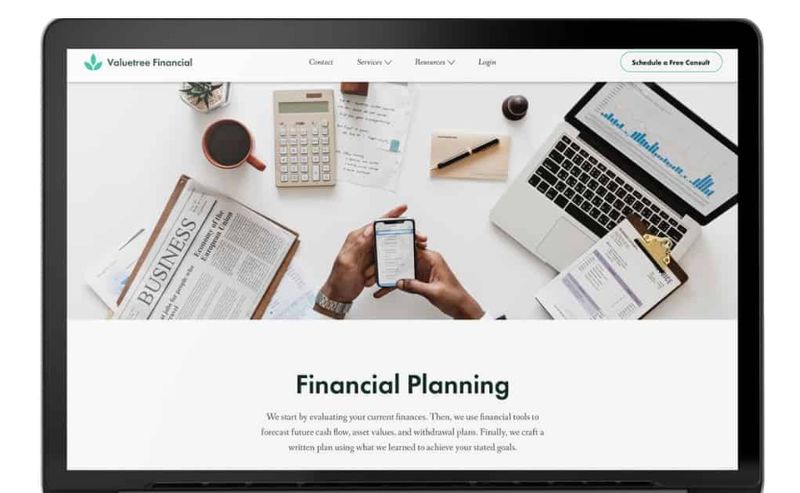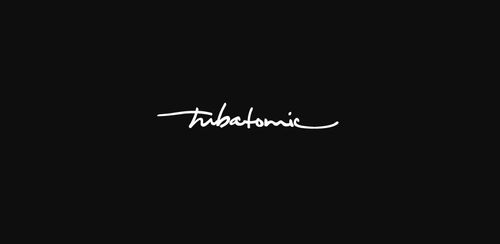 With Tubatomic, they aim to create meaningful and valuable interaction between the brands and its target market. The company has a team of writers, illustrators, designers, developers, and strategists. They focus on culture and communities and this has allowed them to create better experiences.
Tubatomic offers a lot of marketing services including social media management, video production, and even animation. You will never need to outsource other agencies if you choose to work with them.
Clients: Chattanooga FC, Ruby Tuesday, DeMoss Capital
Highlighted Services:
Interactive Design
Research & Strategic Planning
interactive Concepts & Ideas
Tubatomic's work for Michelin here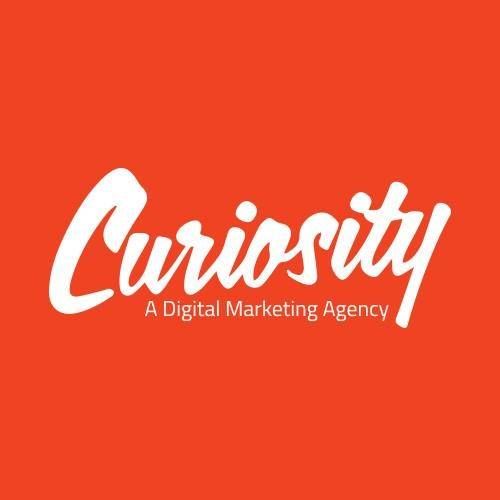 Naturally, people who are curious can learn a lot of things. This is the same expectation you can have when working with Curiosity. They will ask a lot of questions so that they can plot the best action plans for your company. The team also understands that words and websites are crucial and they promise to deliver outstanding output.
They are marketers and coders and according to them, they eat, sleep, and dream digital. In that case, they are always fully equipped with the latest and best innovations that can help you with your business.
Mission: To help companies and people harness technology for effective marketing. To collaborate and ask insightful questions. To create excellent stories that connect brands with the world. And to improve themselves and their clients through continual learning, exploration and teaching.
Clients: Advent Services, Setco Services, LLC., Nation's Best Family Health Care
Highlighted Services:
Online Marketing
Traditional Marketing
Video Production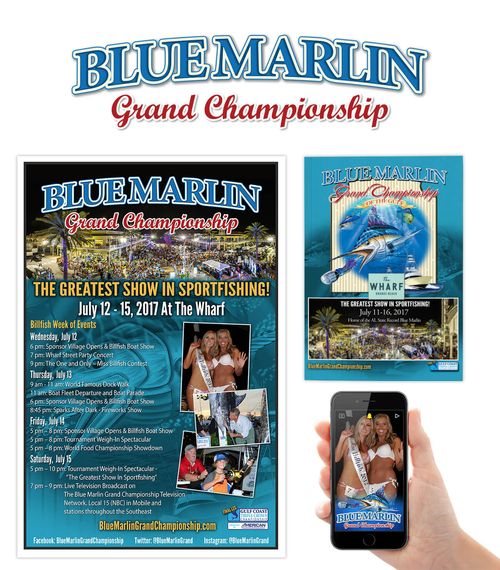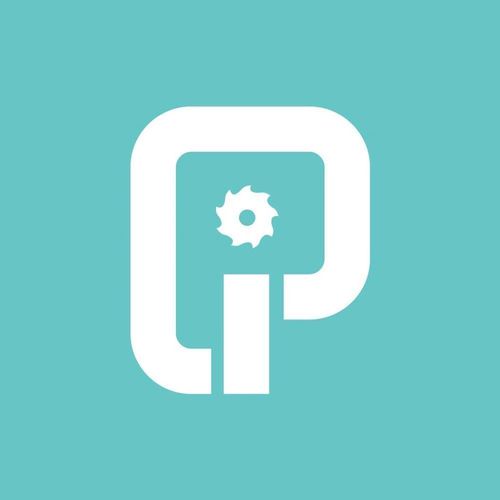 Since 2001, Papercut Interactive has helped hundreds of clients. Their team is dedicated to provide customers the expertise in terms of digital marketing. They are composed by smart and kind people whom you would enjoy working with.
When you work with them, everything will be completed in house (they do not subcontract), and this ensures superior quality of the project. Their team is committed to understanding what's next in the industry, making you the leading brand in the market.
Mission: To make friendly solutions.
Clients: Tennessee Aquarium, Astec, Inc., The Incline Railway
Highlighted Services:
Responsive Websites
Internet Marketing
Social Media Advertising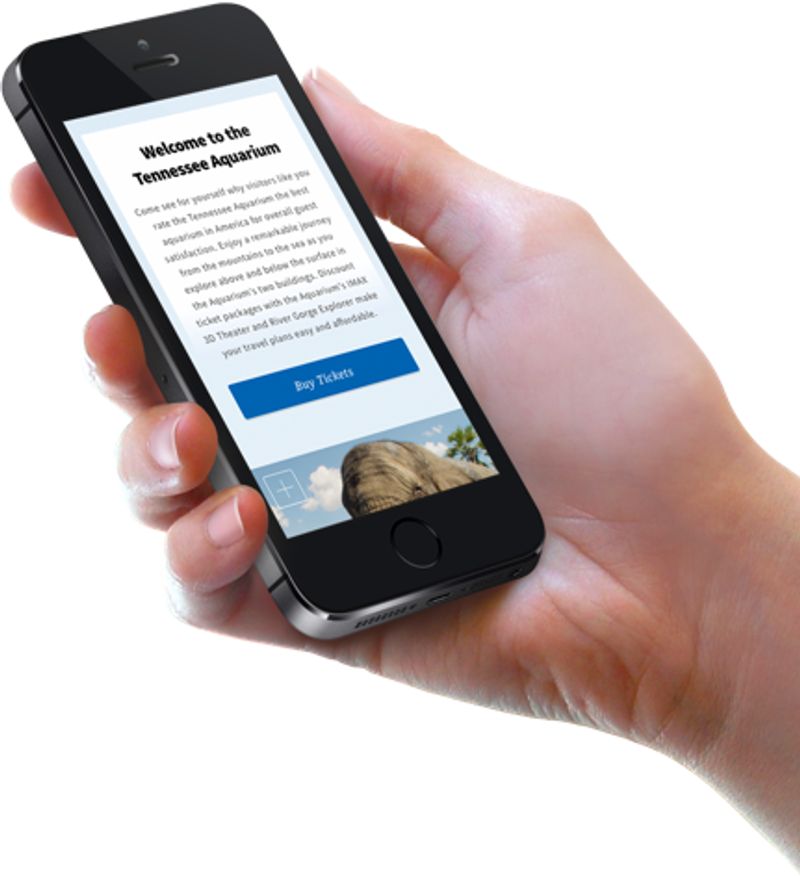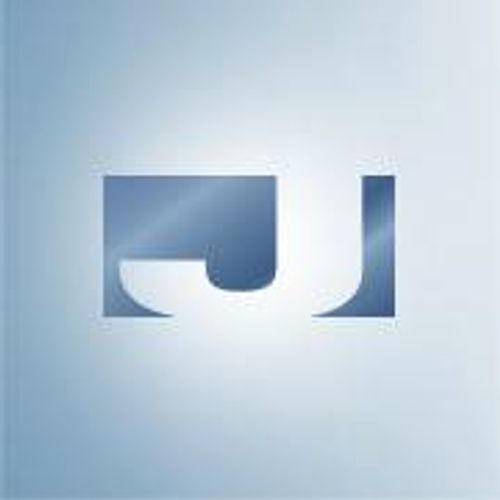 At The Johnson Group, they love to slay giants. That means even if you have a challenging marketing project to throw at them, they will make sure to solve it using the best techniques. They are a marketing agency Chattanooga locals love considering their awards and recognitions.
With them, they always try to find that right balance of creativity and data. And then, they use their solutions on multiple platforms. This allows them to generate interest from more people within your target market.
Awards: The One Show – Emmy Award Winner, American Advertising Awards, CA Communication Arts , Effie Awards
Clients: Sunbelt Bakery Granola Bars, Moxy Hotels, Chattanooga Zoo
Highlighted Services:
Brand Positioning
Creative
Social Media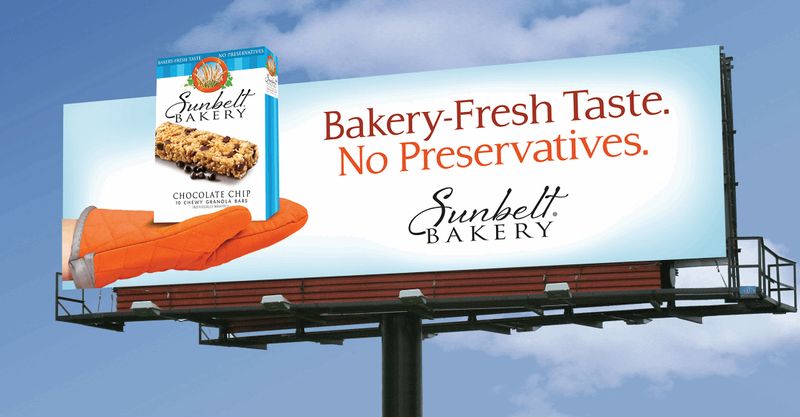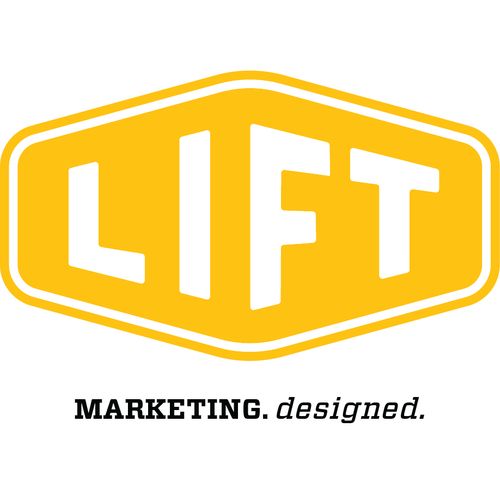 Lift values the concept of social sciences, anthropology, and design thinking. This is what they use in creating their plans and strategies. As a rule of thumb, they listen to your market and create stories from there.
The company focuses more on helping the healthcare industry through their design thinking. They ensure to blur the lines between the company and community to have an equal exchange of ideas, and to also promote involvement.
Mission: To make a meaningful impact in healthcare.
Clients: Ventures Canvas, Spine + Wellness, Beebe Healthcare
Highlighted Services:
Healthcare Marketing
Content Marketing
Qualitative Research
Lift's work for Niswonger Children's Hospital here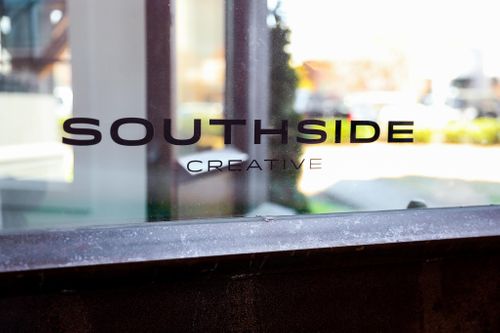 Southside Creative are passionate about creating relationships with good organizations. They aim to provide outstanding work quality that can improve the world around them. They are a team of specialists and not generalists. And the team provides solutions that can help your company put your best face forward.
For them, it isn't enough that they create something that looks aesthetically pleasing. Instead, they want something that can drive action and can foster results.
Clients: Artemis, P&C Construction, Trendy Mom Club
Highlighted Services:
Outsourced Marketing Support
Training and Consulting
App Design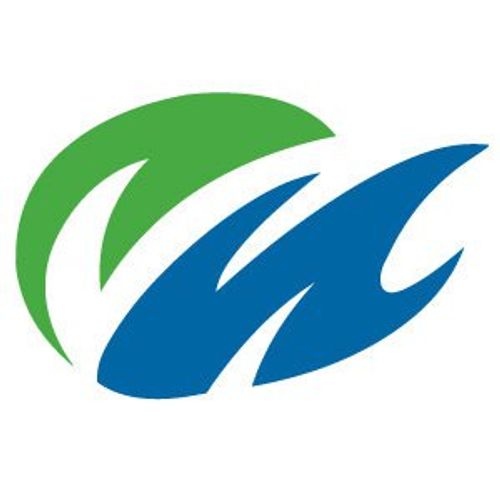 With Williams Web, they will provide you the same services regardless if you are a small or a big company. Since 1997, they were able to work with different companies and we cannot discredit the networks they have established given their years in the industry.
When you have concerns or questions about their deliverables, they will always answer it leaving you without any worries. They are an amazing team to work with not just because they can provide result-oriented websites, but they also have great work ethics. It's a marketing agency Chattanooga local and multinational companies should look for.
Clients: Phillips Furniture, Easy Auto, Brock Insurance
Highlighted Services:
Website Design
Content Management Systems
Online Marketing