Apart from being the birthplace of the civil rights movement in America, Atlanta or 'A-town' has a lot to offer. They have a rich musical heritage and outstanding hospitality. And even if it is the only city in North America that was destroyed by a fire as an act of war, they rose again to be stronger than ever. Their resiliency throughout history has been embedded into their character. And marketing agencies in Atlanta have embraced that. There is no challenge too big for them, and they will always find a solution. That kind of thinking can help your business grow further.
So, we've gathered here the best ad agencies Atlanta locals will also recommend. Take a look and see if there is one that will fit your marketing needs.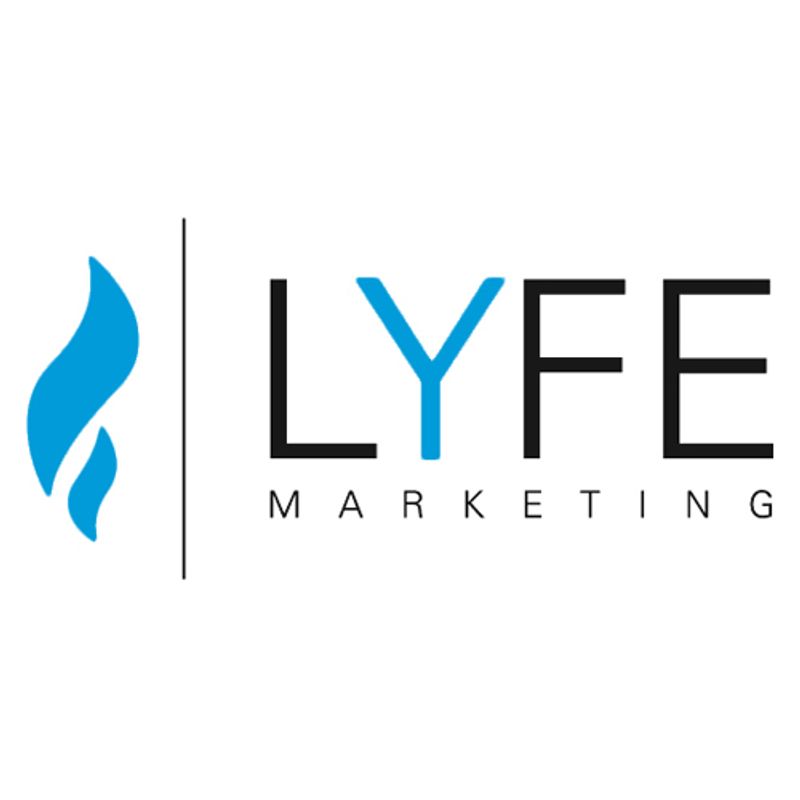 If you want a full-blown social media marketing company, LYFE is one of the best teams to work with. They promise to help you save time and generate results with their solutions. The team has been helping companies since 2011 and was able to successfully execute more than 2,000 social media campaigns.
Most of their clients commend LYFE Marketing's communication process. Their expertise includes interacting with your demographics. And from there, they can formulate the best strategies.
Clients: DayClear, Domino's Pizza, Crunch
Highlighted Services:
Social Media Advertising
Email Marketing
Website Design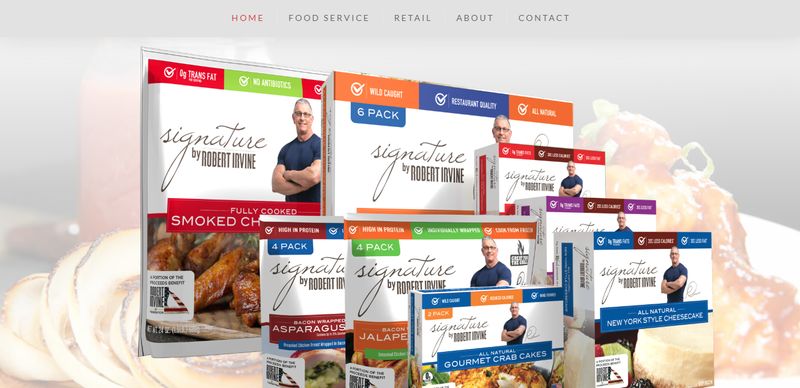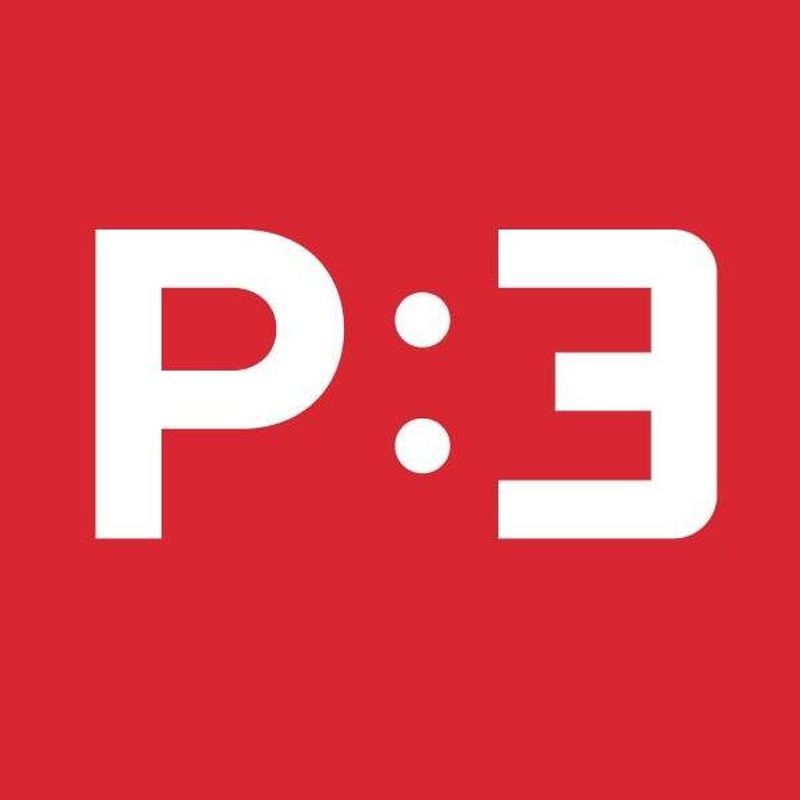 Phase 3 Marketing and Communications is one of the best marketing agencies in Atlanta where they encourage collaboration with their clients. They highlight strong connections with your target audience. They now have more than 200 employees with offices in different locations including Nashville and Dallas.
The company started in 2001 and has helped companies in different industries. Their team consists of explorers, visionaries, with a can-do attitude.
Awards:Top 10 Marketing Services Firm by the Atlanta Business Chronicle, Top 15 Marketing Services Firm by the Charlotte Business Journal and Nashville Business Journal, Flagship Printing Impressions 400 annually since 2011, Atlanta Business Chronicle's 2015 Pacesetter Award, 2017 Inc. 5000 List for Fasted Growing Private Companies, Charlotte's Best Places to Work.
Mission: To provide unrivaled marketing services from ideation to execution.
Clients: Piedmont House, ProMach, Nashville Wire
Highlighted Services:
Digital Printing
Public Relations
Influencer Marketing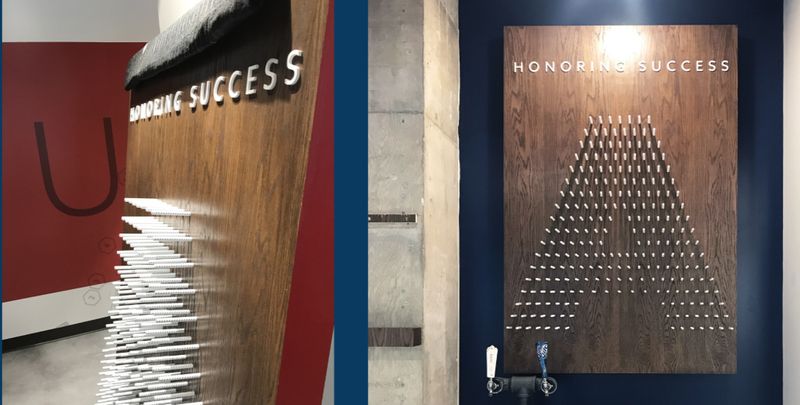 If you are looking for one of the most sought-after creative agencies in Atlanta that can help you with your influencer marketing, Everywhere Agency is the right team. Their company started in 2009 and has been satisfying their clients through their outstanding services and phenomenal results.
They believe that every brand has a story to tell and they are here to help you deliver the message. Everywhere Agency's members are passionate and they embrace a good sense of humor. This is definitely what you need if you want your business to thrive in the market.
Awards: Atlanta Marketer of the Year 2019, AMY Award 2019, AMY Awards 2018, PRSA Phoenix Awards 2017, Summit International Award 2017, WOMMY Award 2017, AMY Awards 2017, Davey Awards 2016, PRSA Phoenix Awards 2016, Technology Association of Georgia 2016, Guinness World Record Holder 2009
Clients: Rubbermaid, UP TV, Tarkett
Highlighted Services:
Social Media Marketing
Blogger Outreach & Communication
Online Community Development & Monitoring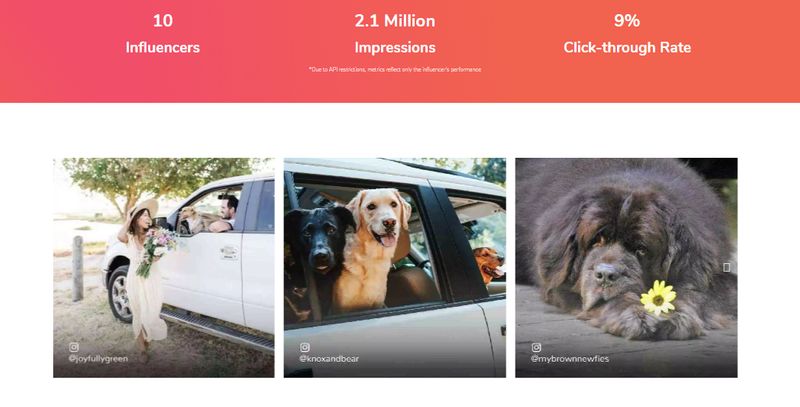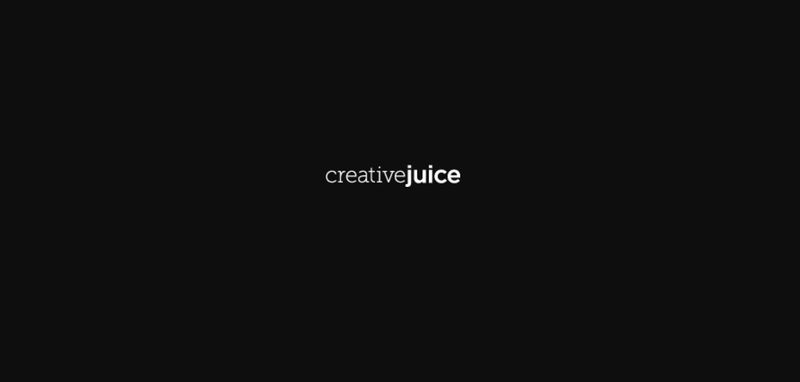 Their designers are also called 'juicers', which is an interesting take on things. They will digest all your ideas and will create a concoction that will work best for your audience. With them, they see every problem as an opportunity that requires a creative solution.
To date, Creative Juice has worked with big brands and continues to offer quality designs. But even if you are a startup company or a small firm, they will also provide you with the same level of services.
Awards: 2016 American Web Design Award presented by Graphic Design USA
Mission: To provide their signature creativity and special design "mojo" to each and every client's concoction no matter the project size.
Clients: Intuitas, Medtronic, COX Enterprises
Highlighted Services:
Branding
Web Design
Responsive Design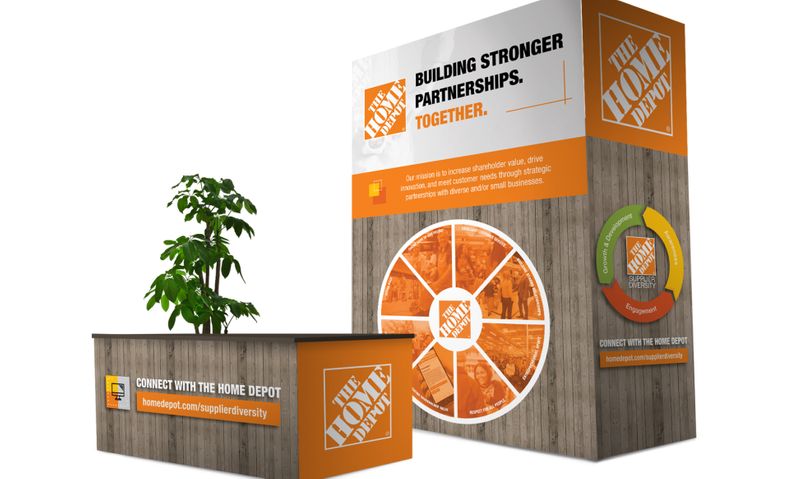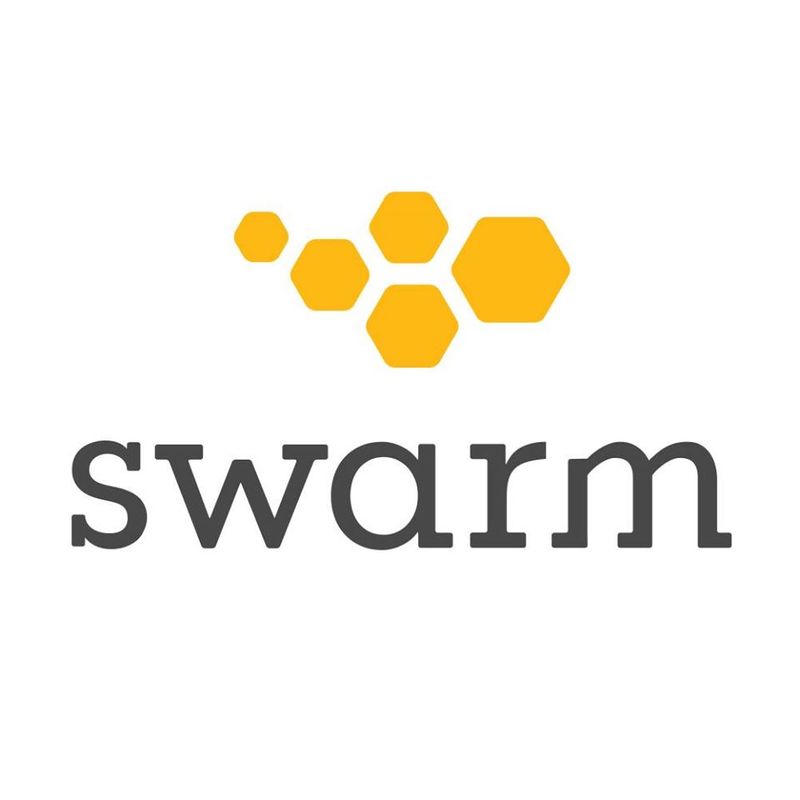 With Swarm Agency, they create a balance between creativity, technology, and strategy. Instead of using gut, they based their action plans on data which can provide measurable results. Swarm Agency believes that content is still more valuable and they think beyond short-term campaigns.
Like most agencies today, their office has the usual recreation center where you can find ping pong tables and advanced coffee machines. But they are certainly more than fun.They make sure that a support system is in place to help their individual members reach their maximum potential.
Awards: Atlanta Business Chronicle – Top 50 Advertising & Marketing Firms 2016, TAG Marketing – Digital Marketing Agency of the Year Finalist 2016, TAG Marketing – Up & Coming Marketer of the Year – Jonathan Foulds, 2016, TAG Marketing – Marketing Innovator of the Year Finalist 2016, ATP Awards – Technology Service Provider Finalist – Tom Ellis, 2016
Mission: To be the catalyst of change for their clients' brands.
Clients: Santa's Fantastical, Shane's Rib Shack, Glock
Highlighted Services:
Interactive Marketing
Mobile Applications
Business Intelligence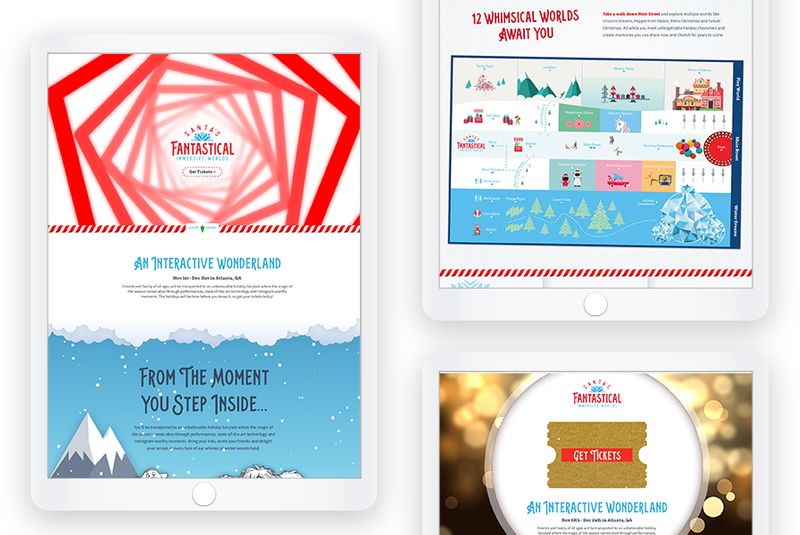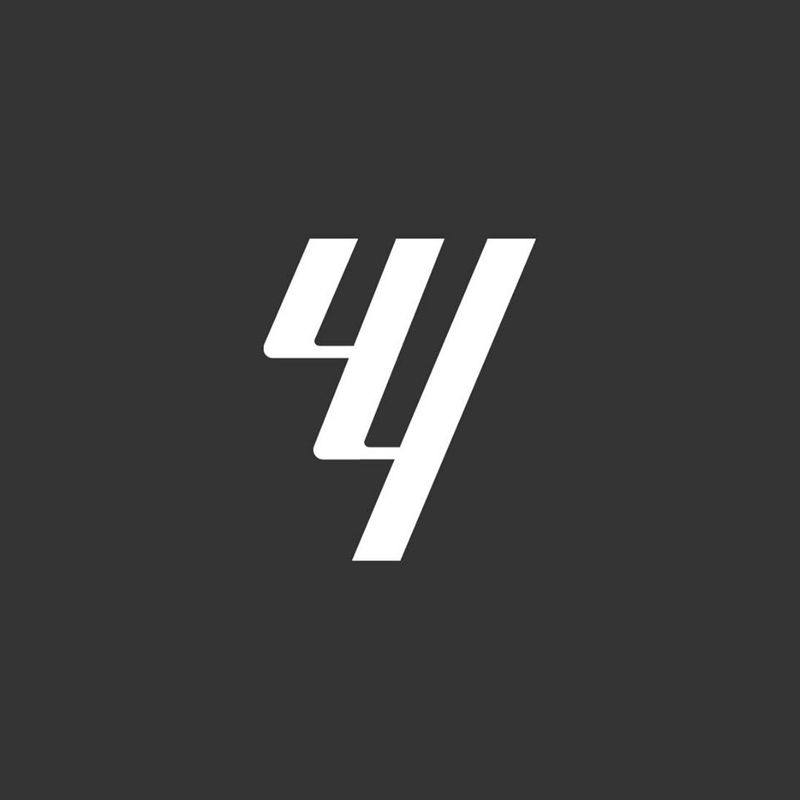 With FortyFour, they can help you in building eCommerce and content management platforms. They always execute campaigns that are targeted to move people. The team has a straightforward approach yet creative solutions that will work best for any brand and any market. Having worked with well-known brands shows their quality of work.
At FortyFour, they dive in head first and they are risk-takers. If you want your business to truly stand out in the market, choosing this company is always a good move.
Mission: To take projects from concept to launch and to deliver compelling experiences across a wide spectrum of digital platforms.
Clients: American Cancer Society, Newtrition, Cox Health
Highlighted Services:
Integration & Development
MobileDesign & Development
eCommerce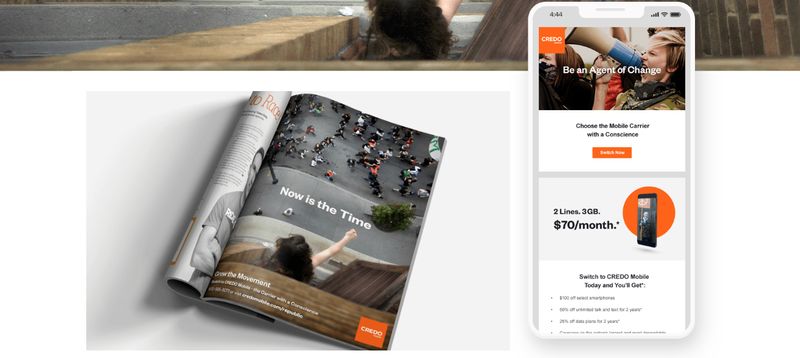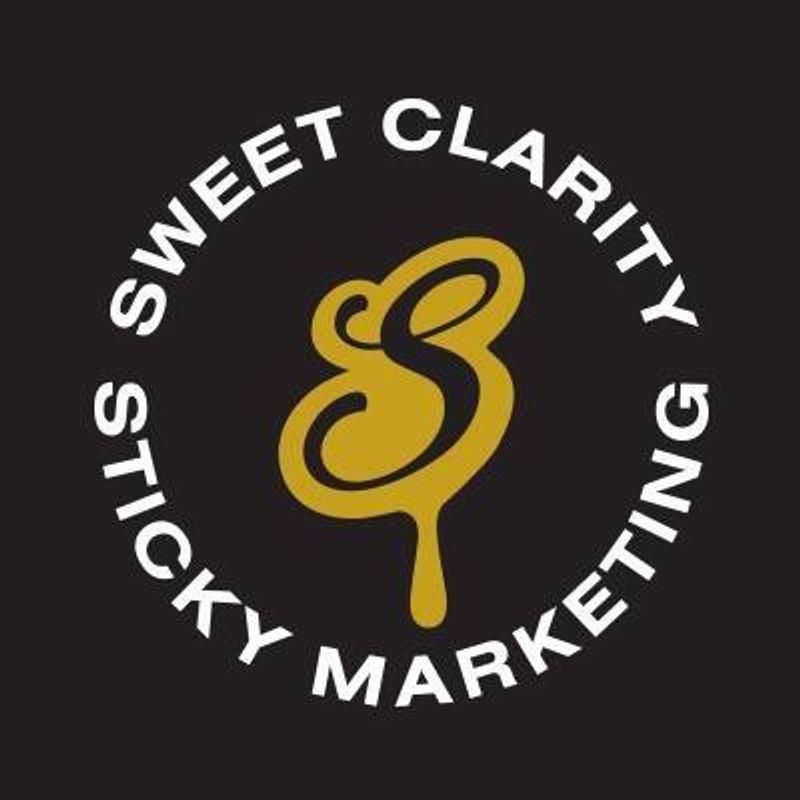 What we love about Syrup is their genuine desire to help small companies. They want to highlight that these smaller players also have big value in the industry. That alone deserves praise and credit.
The company was built in 2014 and caters companies with less than 65 million annual revenue. They believe that these businesses are underserved and that's when they saw an opportunity to provide their premium services to them as well.
Mission: To help small companies grow.
Clients: VoApps, NoFo Brewco, Futura
Highlighted Services:
Sales Automation
Sales & Marketing Process
Brand Strategy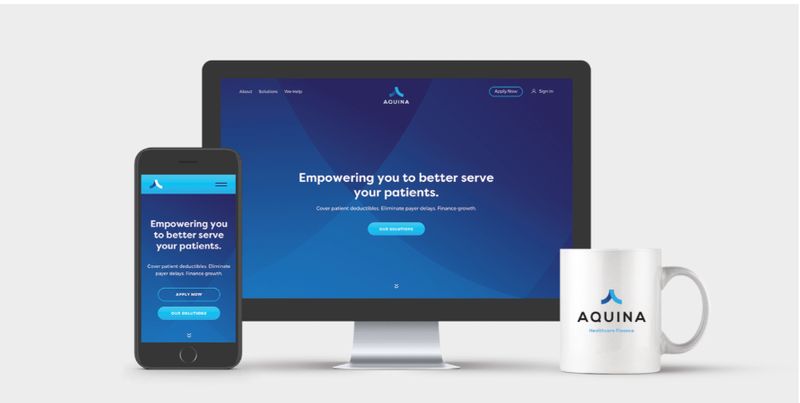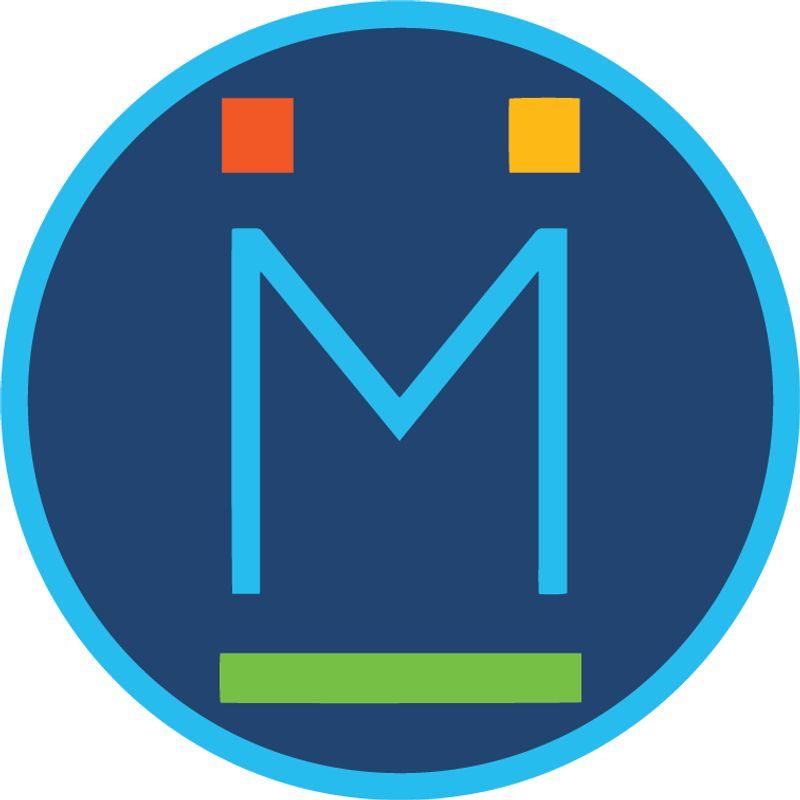 Their formula for success is 'Strategy + UX + Digital Marketing + M6. And we couldn't agree more. The team designs modern websites that can drive optimal results to any brand and company. They have been helping business owners since 2012 and maintained good standing with their clients.
M16's process includes 6Ds which are to discover, define, design, develop, deploy and drive. They are indeed one of the most trusted marketing agencies in Atlanta. And with more than 100 awards under their belt, you can't go wrong if you work with them.
Awards: UPCITY Marketplace – Top Content Agency, Top Digital Agency, Top Inbound Marketer, Top Local SEO Agency, Top Consultant, Top PPC Agency, Top Social Agency, Top UX Provider, Top Web Designer
Clients: Colgate Kids, Rice Firm, Greenwich Advisors
Highlighted Services:
Website Strategy
Lead Generation
Social Media Marketing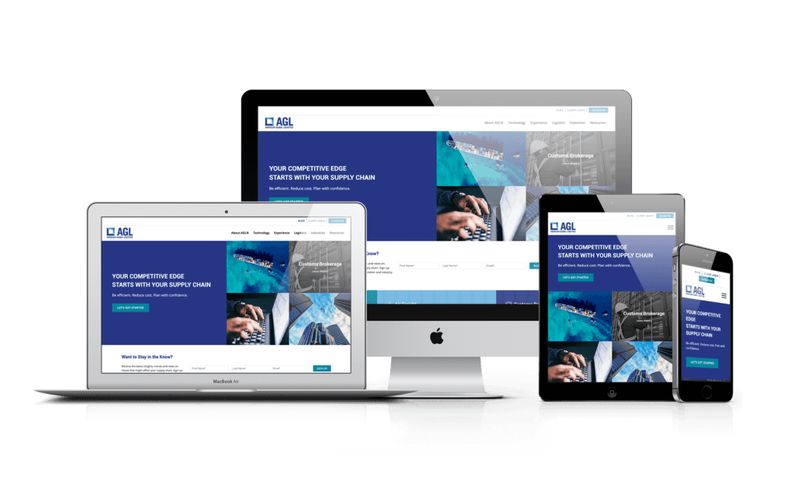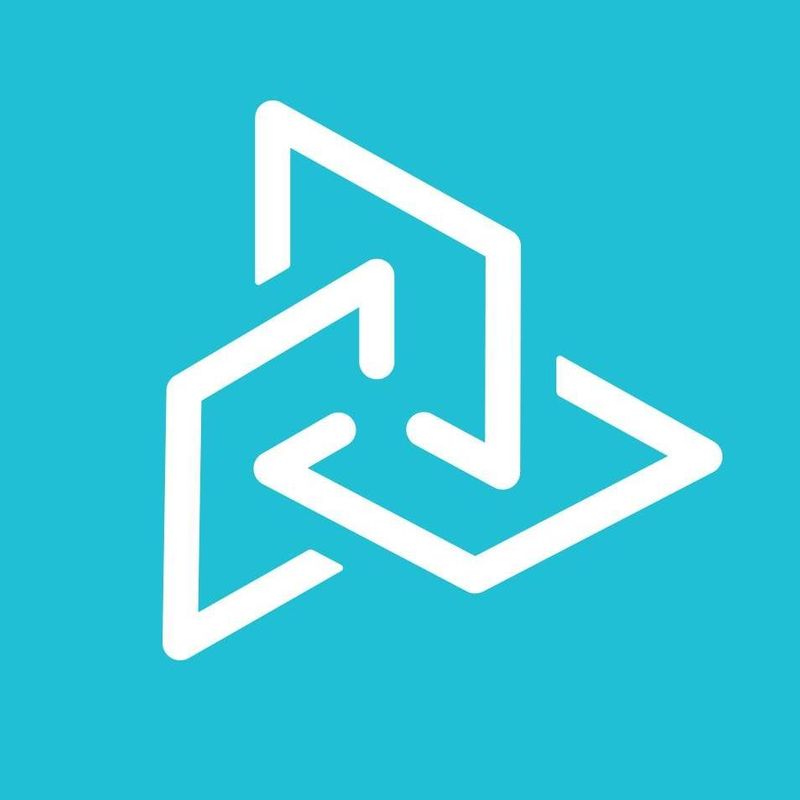 At The Partnership, they put premium in creating that sense of belongingness in their marketing tools. They would want people to interact with your brand every single day. And they have done so successfully for over 40 years. Given their experience and years in the industry, they were able to forge strong networks and best practices.
Their name itself describes what they want to have with their clients.The Partnership team loves to do research that can help them understand human insights. From there, they will plot the best strategy that can improve your branding.
Mission: To help marketers navigate ever changing customer touch points in order to remain relevant and stay ahead of the game.
Clients: Ferrari of Atlanta, Alliance, NCH Healthcare System
Highlighted Services:
Brand Strategy
Print Collateral
Brand Positioning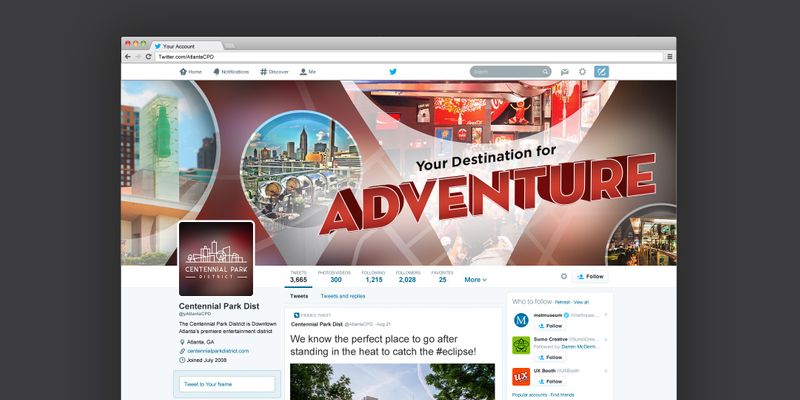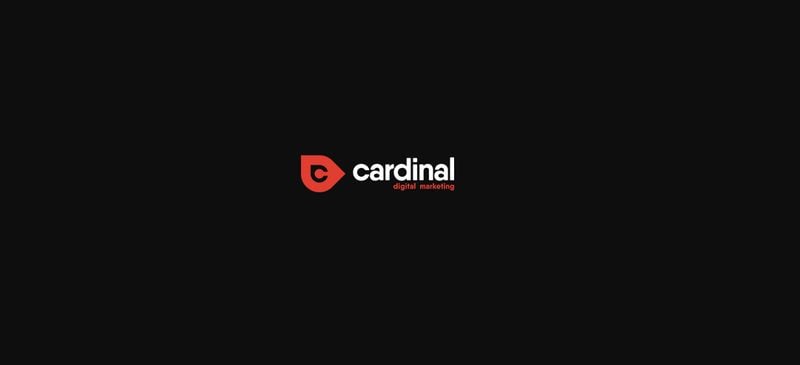 Cardinal Digital Marketing does not believe in fluff. Every single action plan they provide are of quality. Their strategies are created to bring you leads and nothing less. Their team consists of marketing experts that are highly committed to success. Cardinal Digital Marketing is an Atlanta SEO agency that locals and multinational brands trust.
Awards: Inc. 5000, Best of Search – TopSEO, Top Local Agency
Mission: To grow themselves and the agency while keeping their clients' best interest in mind.
Clients: Papa John's, The Athlete's Foot, Club Car
Highlighted Services:
Digital Marketing Strategy
Internet Marketing
Mobile App & Website Design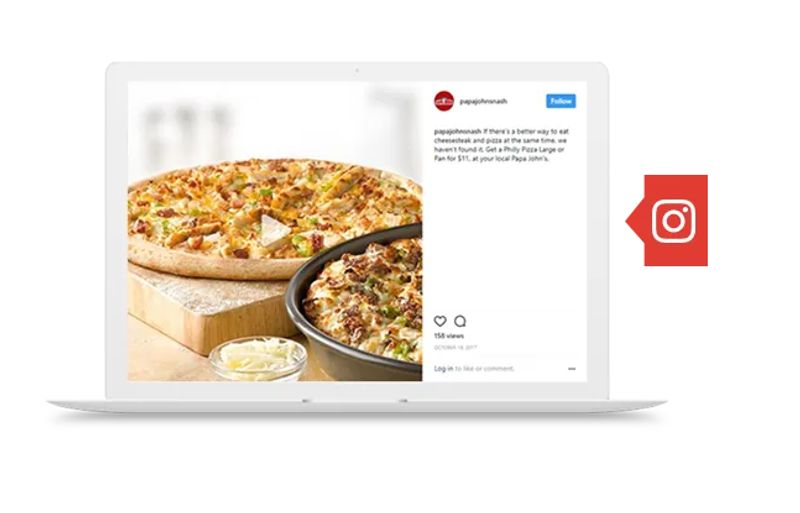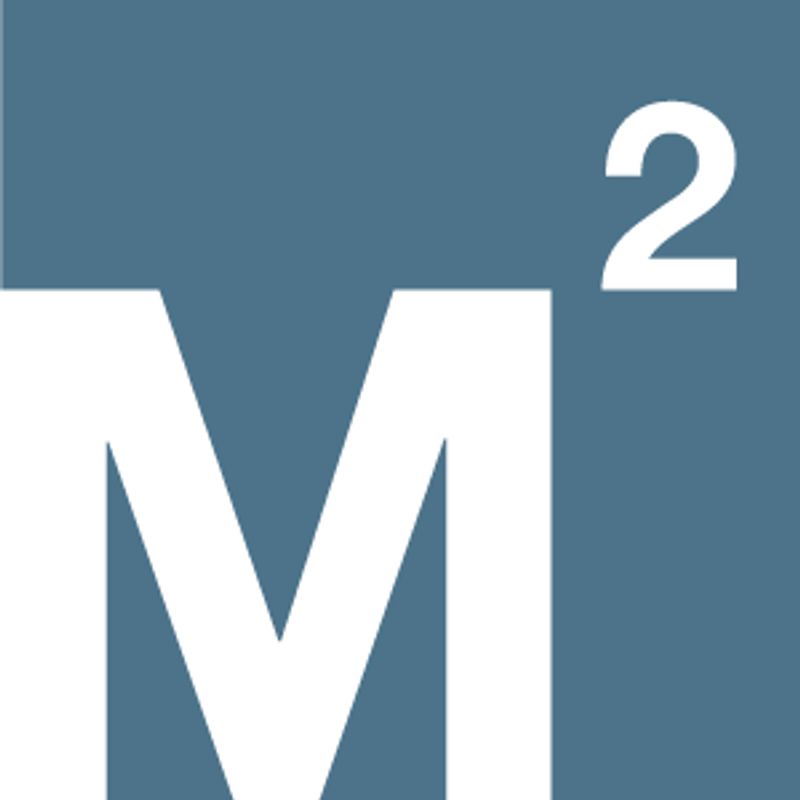 Marsden Marketing is perfect for B2B companies that are searching for data-driven marketing agencies in Atlanta. They understand that for your business to thrive, you need to cut through the noise.
What we admire about Marsden is that they do not believe in random acts of marketing. All of their plans are anchored on research and data. The team wants to be an extension of your company where they can help you reach your maximum potential.
Clients: CenturyLink, Southwire, Symmetrics Group
Highlighted Services:
Marketing Strategy
Go-to-Market Planning & Execution
Customer Experience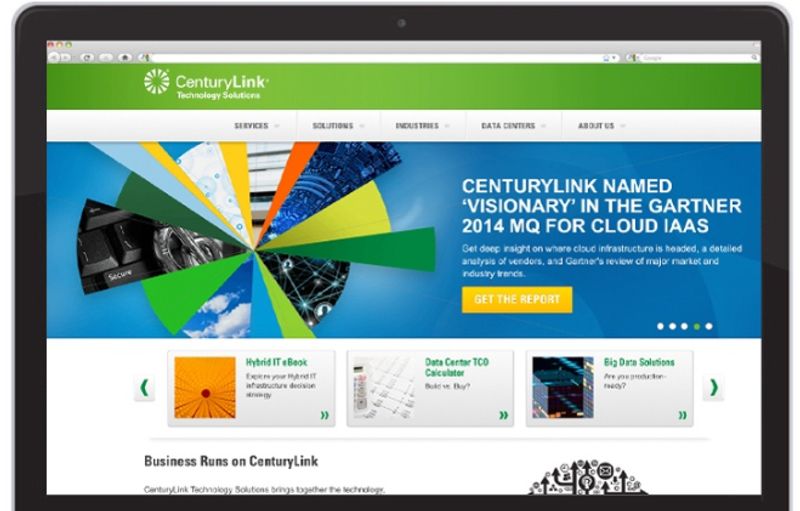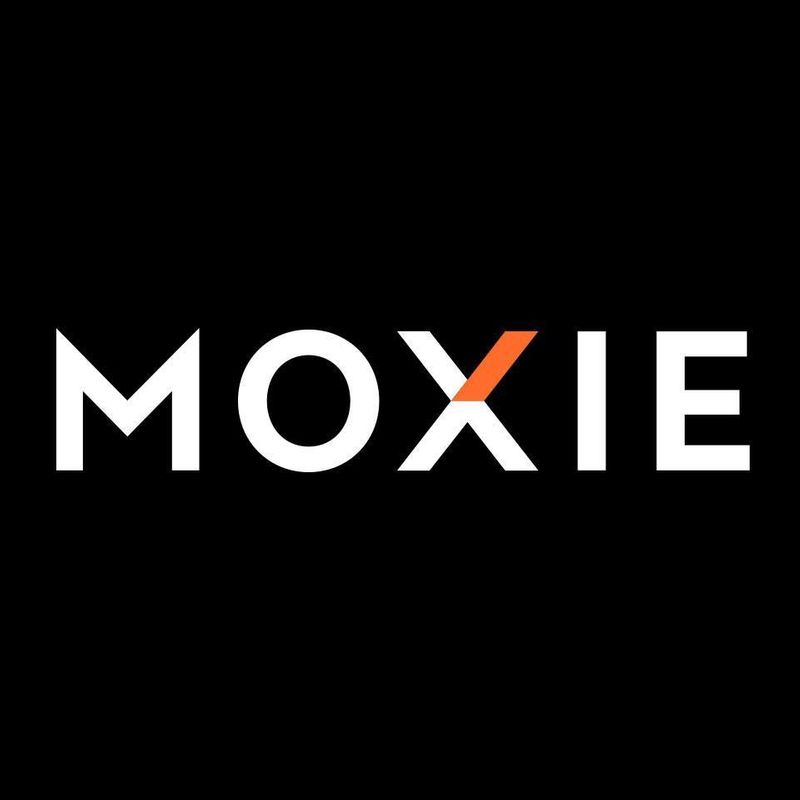 Started in 2000, Moxie is a team of hardworking individuals who would like to bring innovative solutions to the digital world. As they focus on digital strategies, they make sure that they work fast to adapt in the rapid growth of the industry. They work using their courage, drive, heart and expertise. And by combining all these factors, you are sure to get the best digital marketing strategies for your brand.
Moxie is also active in participating in different social activities to build diversity and inclusion. And because of their involvement in various programs, they aim to foster diverse talents for the next generation.
Mission: To provide modern marketing solutions.
Clients: Amazon, Kohl's, UPS
Highlighted Services:
User Experience
mCommerce
CMS Architecture and Development
Moxie's work for Porsche here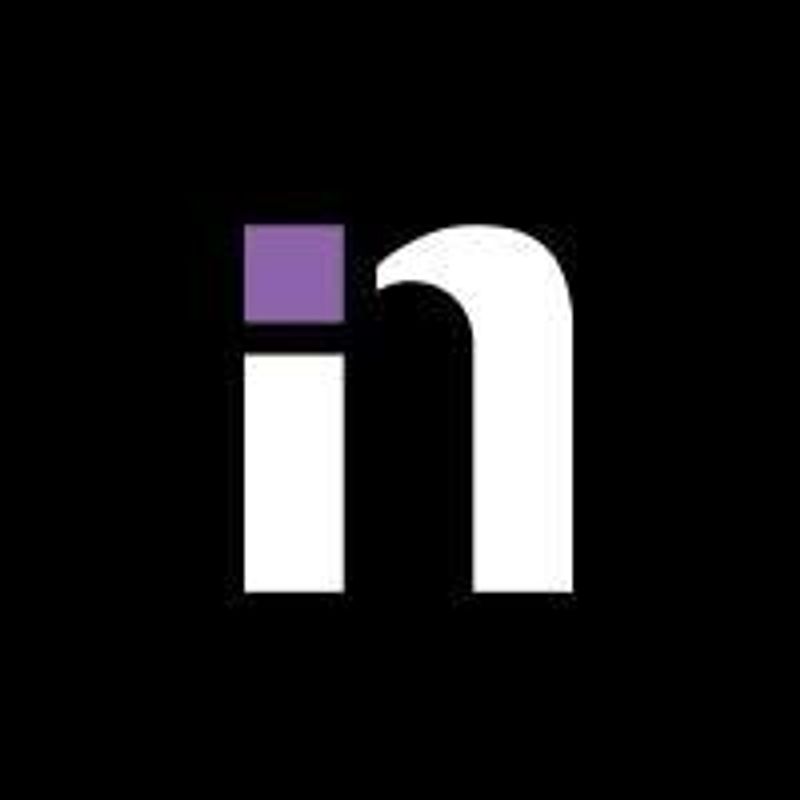 The infinitee Communications, Inc's team loves to share inspiring ideas to amplify your business. They also build intelligent brand architecture where it can have a longer-lasting effect on your target audience. It is one of the ad agencies Atlanta business owners love to work with given their professionalism and creativity.
For more than three decades, they were able to connect brands to its market in the most authentic way. And we're sure you would like your business to experience the same.
Clients: Peachtree Hills Place, IDS Center, Atlantic Station
Highlighted Services:
Digital Media
Commercial Real Estate
Multifamily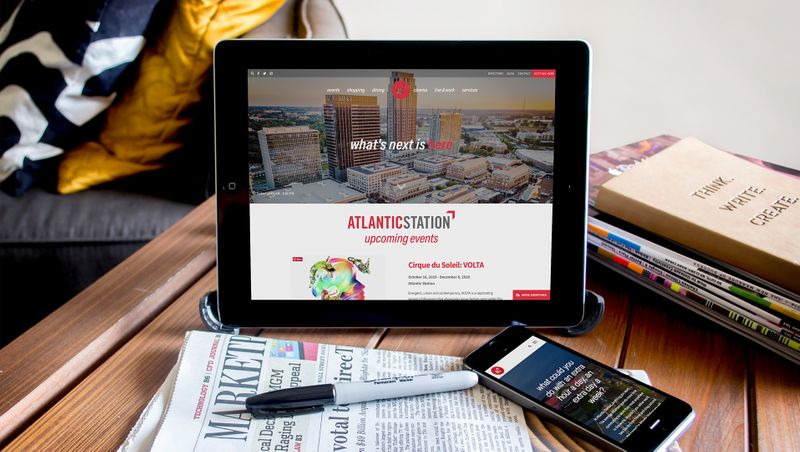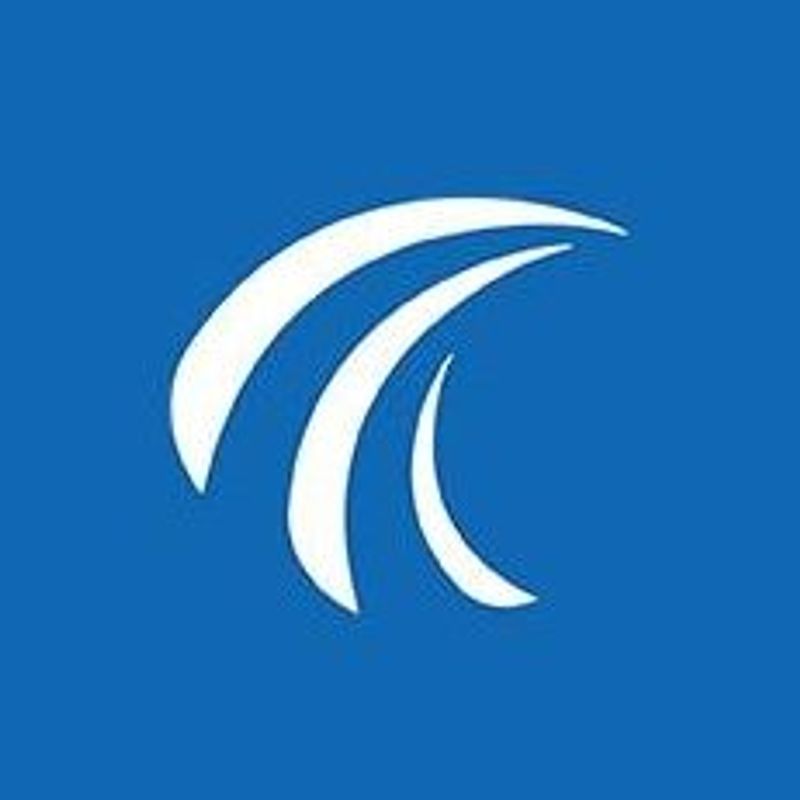 BrightWave deserves to be one of the Top 10 Best Best Places to Work in Atlanta. They have a light atmosphere and yet, you can see hardworking individuals that would only want to provide the best results. And for 15 years, they were able to establish relationships between companies and their consumers using eCRM strategies. They are also known as Atlanta's most established email agency.
Awards: Top 10 Best Place to Work, 2018 Best Welcome Email Series, 2018 Best Email Offer, 2018 Best Loyalty Member Email, Silver Award – Brand Strategy, Email Marketing, Interactive Marketer of the Year, Horizon Interactive Awards, Gold – Email Newsletter, Silver – Email Promotion, Bronze – E-Card, Best Subscriber Acquisition, 2018 Pacesetter, The Communicator Awards – Award of Distinction for Email Marketing, 2017 Best Newsletter, Best Use of Triggered Email, AIMA Lifetime & Achievement, The Amy Awards – Marketer of the Year, Best Email Campaign, Interactive Awards Winner, Omma Awards – Best Email Campaign, Finalist, DMA – Best in Show, Tag – Email Marketer of the Year, Fastest Growing Private Tech Companies, Vocus, Top 50 Global Marketing – Influencer
Clients: Credit Karma, Xerox, RentPath
Highlighted Services:
Creative Services
Full-service Email Marketing
Strategic Services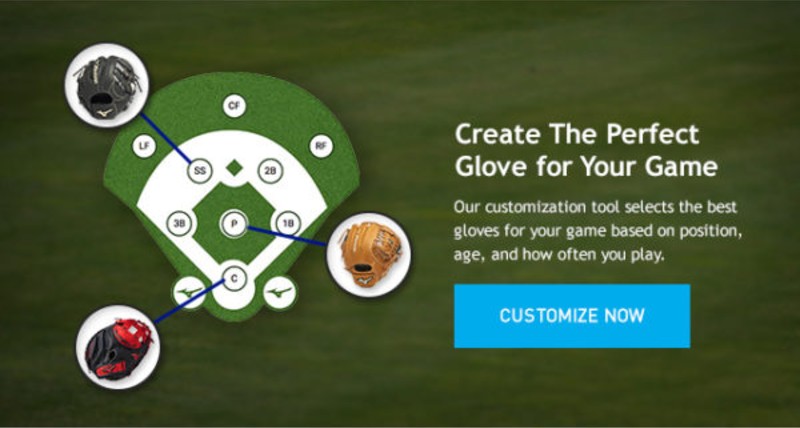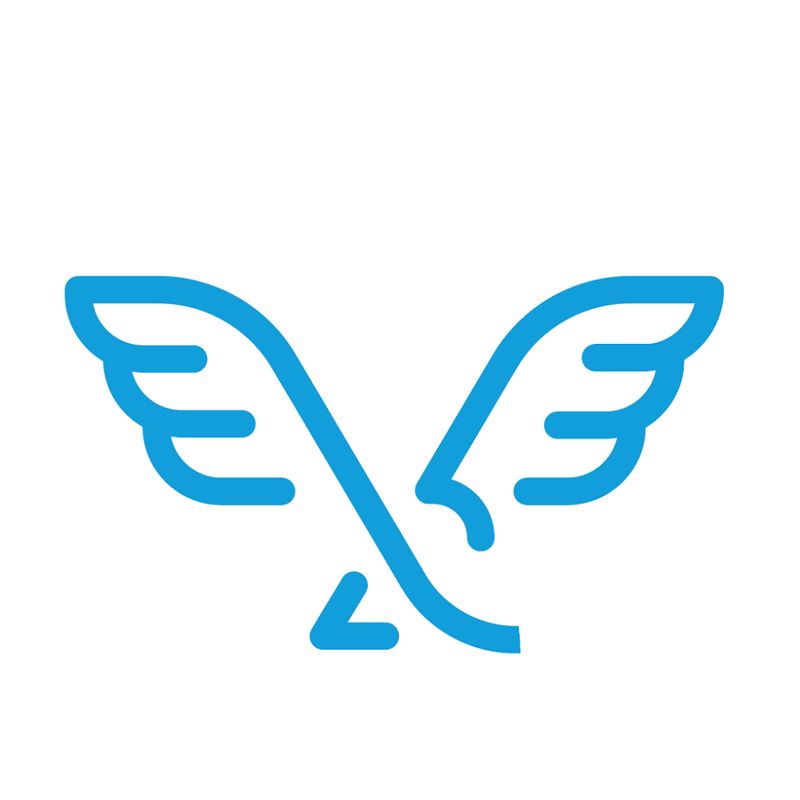 Visiture was able to manage over 1B in revenue for big eCommerce brands. To date, they are supporting more than 165 companies selling online. So if you are eyeing for one of the best marketing agencies in Atlanta, this team should be shortlisted right away.
Their omni-channel approach ensures that they cover web design, CRO, and Google Shopping campaigns to name a few. They also have a great support team which allows you to have a seamless transaction 24/7.
Awards: 2019 Inc. 5000 List for Third Year
Mission: To help brands consistently outpace the competition.
Clients: Watsco, Bokksu, Spanx
Highlighted Services:
Retargeting
Content Marketing
Consulting for Site Migration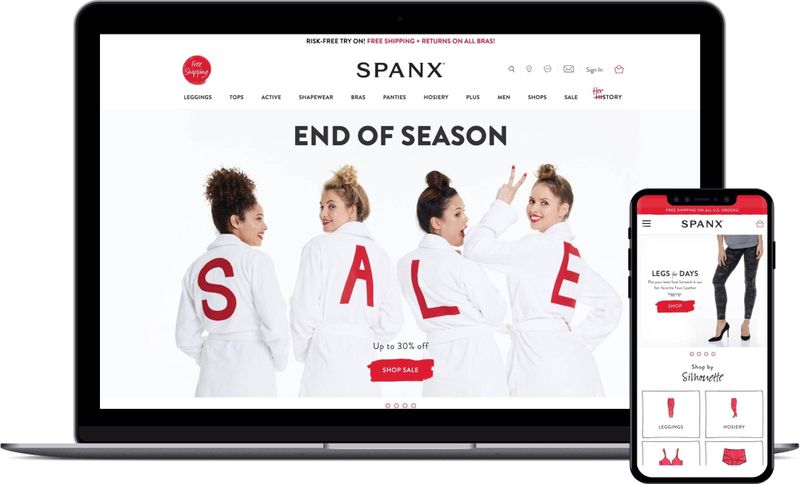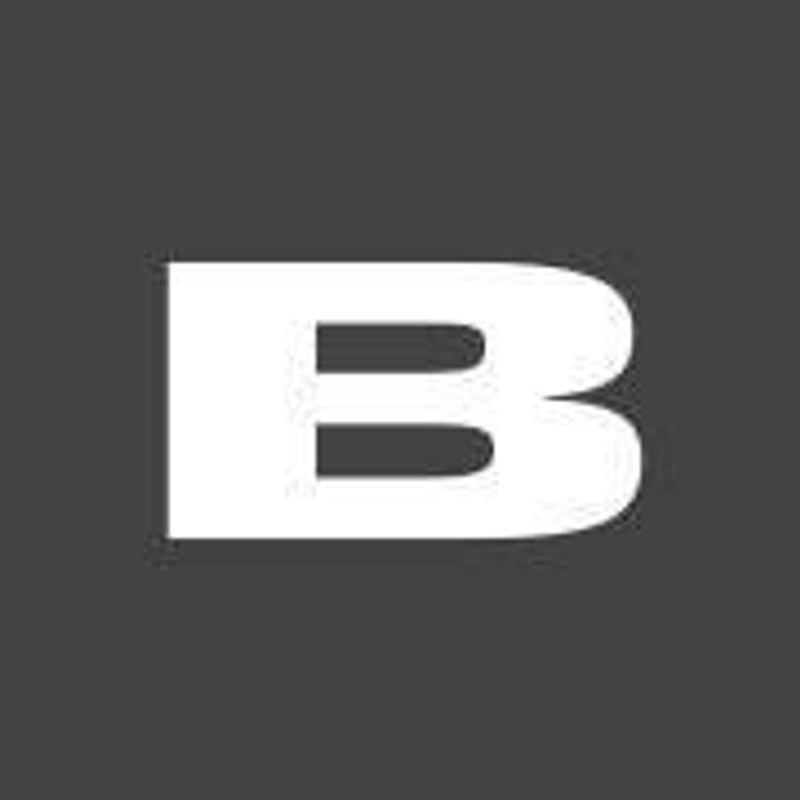 Blue Sky Agency works with different brands to solve some of their business challenges, specifically marketing efforts. They are known to be one of the fastest growing companies in the region. That speaks a lot about the quality of their work.
The company was established in 1994 wherein they created new systems and strategies over the years. They are not order-takers and will speak up whenever they have ideas that will fit best for your company. Blue Sky Agency also has a strong leadership team that inspires employees to do better and to deliver only the best for their clients.
Clients: StayBridge Suites, Gas South, The Atlanta Braves
Highlighted Services:
Branding
Interactive & Website Development
Branded Content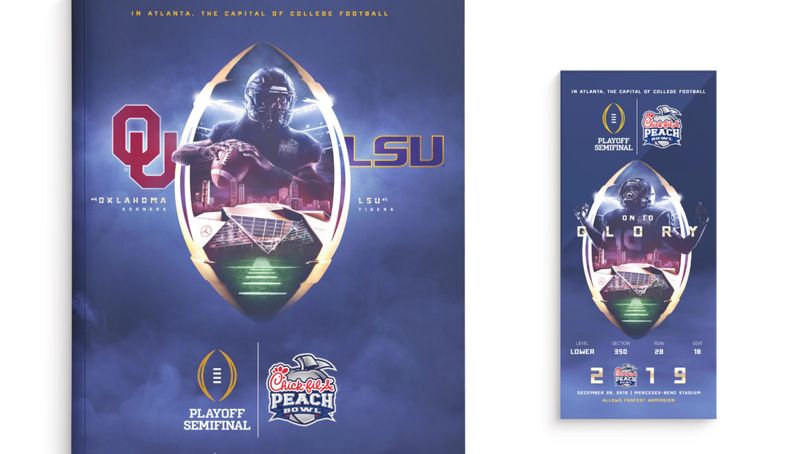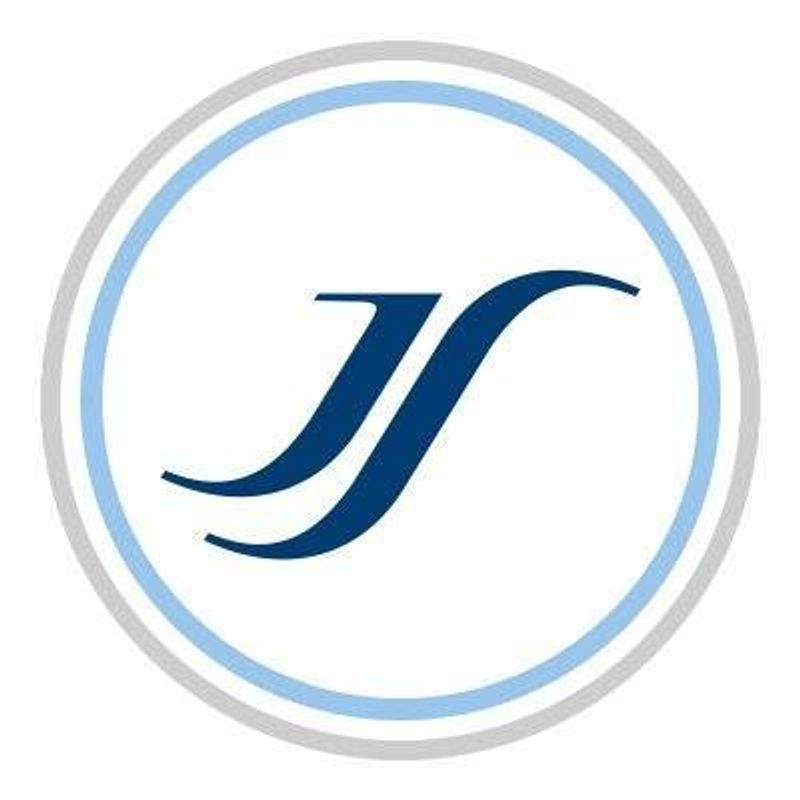 Jackson Spalding is one of the marketing agencies in Atlanta that provides a holistic approach to your marketing needs. They are extremely versatile and can work with both big companies and startups. The team promises 'cool' solutions that will work.
At Jackson Spalding, they seize every day as if it is their opening day. Imagine the positivity and energy you can get from them. The team loves to challenge their thinking and is perfect for complex marketing issues.
Mission: To advance their clients,knowledge, industry, firm, industry, communities, industry, and themselves.
Clients: Flexdrive, Influencer Relations, Primrose Schools
Highlighted Services:
Integrated Marketing & Communications Strategy
Web Design
Graphic Design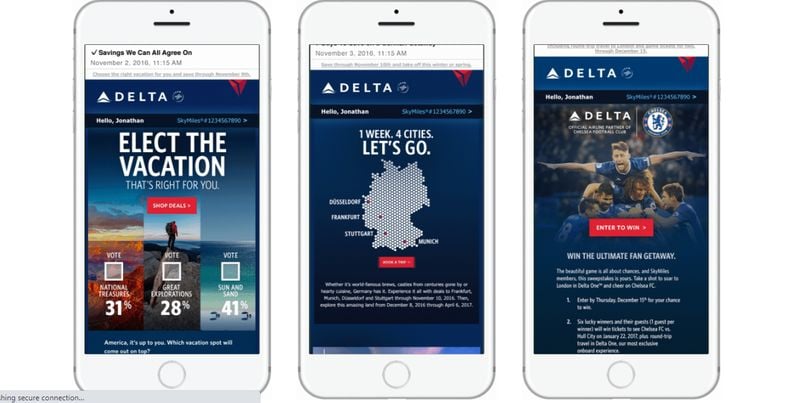 They believe that in order for your business to stand out, you must know your identity. You have to understand your core. And that's where Matchstic can help you. They will uncover your identity and highlight what makes you unique in the market. That way, you can create a loyal pool of clients that will believe in your company' values.
Matchstic is a team of strategists, designers, writers, illustrators, photographers, artists, collaborators, and branding experts. They take their work by heart and you will see their passion in the craft.
Clients: Keeping Forest, Wellroot, Armour Yards
Highlighted Services:
Brand Audit & Research
Brand Architecture
Creative Consulting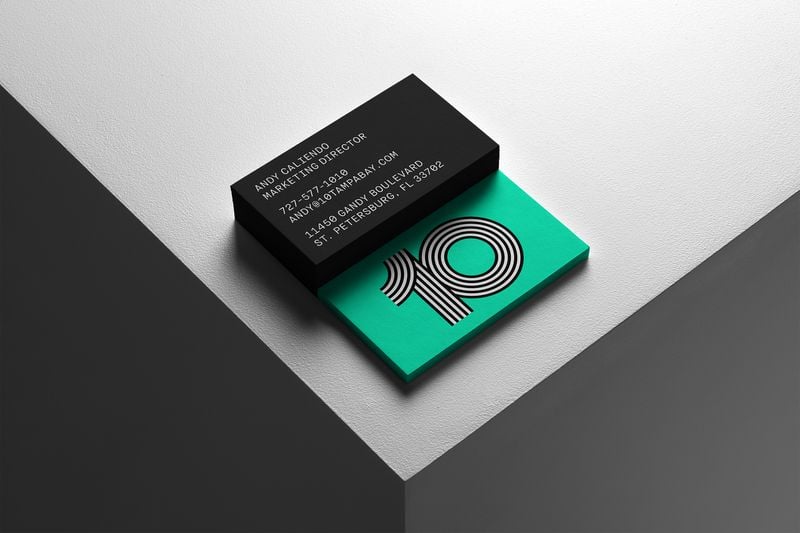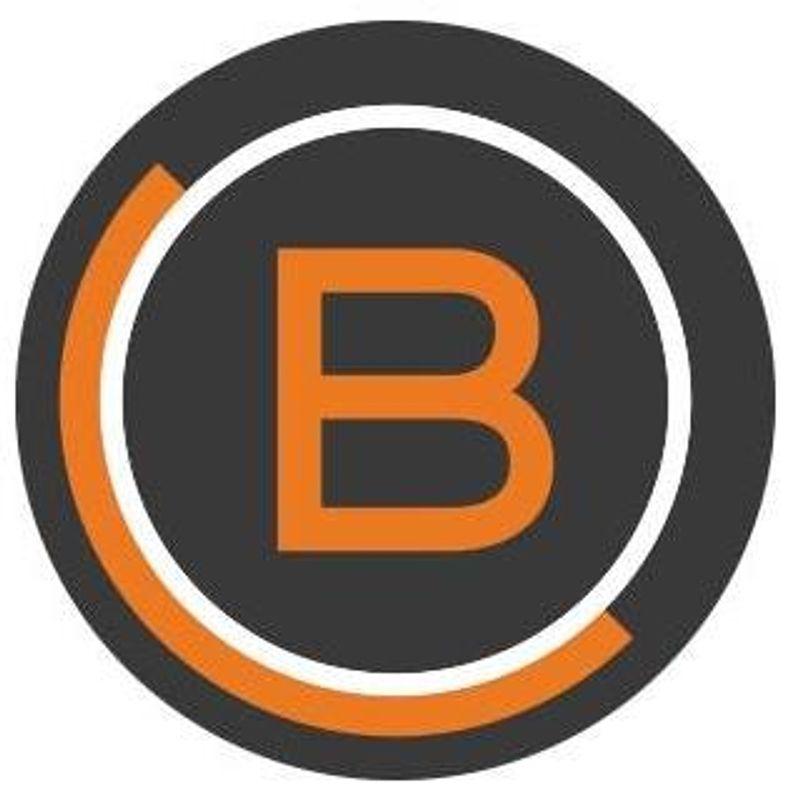 If you are ready to improve your marketing activities, the Brunner team is here to help you. They vow to elevate brands with their award-winning creativity. With them, they focus on what your customer wants and create plans according to facts and data. They combine techniques from what our left brain and right brain can offer. You will never get a cookie-cutter approach with them. Every client they work with is treated with a brand new set of perspectives.
Clients: LaRosa's, Sensodyne, 84 Lumber
Highlighted Services:
Data Science & Analytics
Interactive Design & Development
Marketing Automation & CRM
Brunner's work for WesBanco here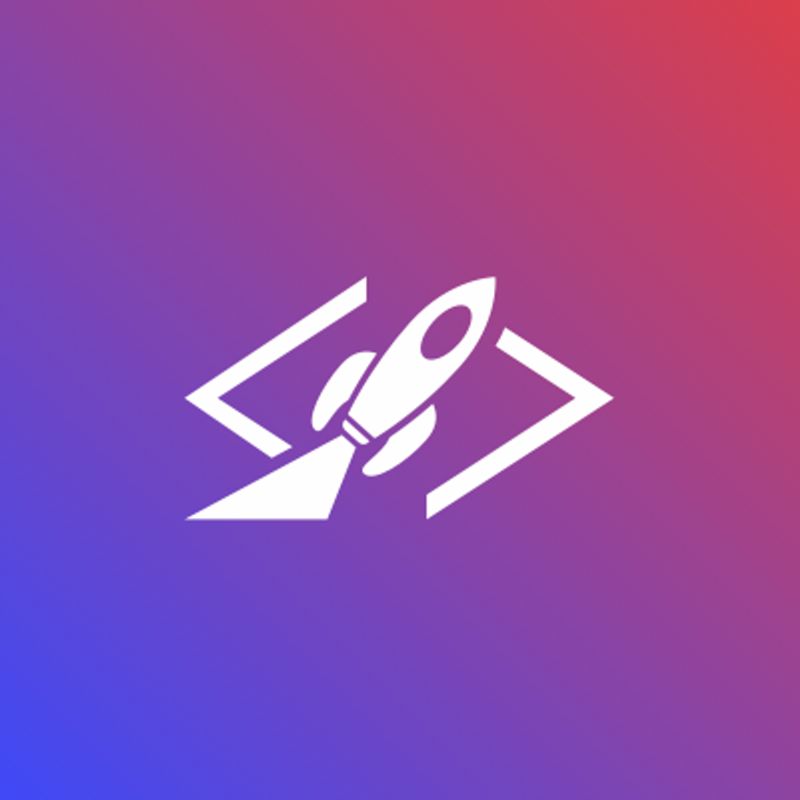 At Trajectory Web Design, they always mean business and they don't have time to mess around. But this doesn't mean that they don't have a sense of humor. In fact, they are a fun company to work with. It's just that, they keep their eye on the prize, and that's to deliver you with great results.
When they design your website, they focus on it being strategically sound, aesthetically pleasing, yet easy to manage. And once they provide you with the final output, they will stay with you for support.
If ever you encounter traffic problems and technical difficulties, the Trajectory Web Design team will happily accommodate your concerns.
Awards: Top Web Designers – Clutch 2019, Top Web Design Agencies – UpCity 2019, Best Web Designers in Atlanta – Expertise 2019
Clients: Accord Ventilation, New Knowledge, Oasis Hydration
Highlighted Services:
Web Design
Back End Development
Content Strategy