Denver houses Fortune 500 companies and small businesses alike. And with many competing for the attention of their target audience, it can be difficult to promote your business without help. Hence, if you want to gain an advantage over your competitors, you can find a marketing agency to promote your business.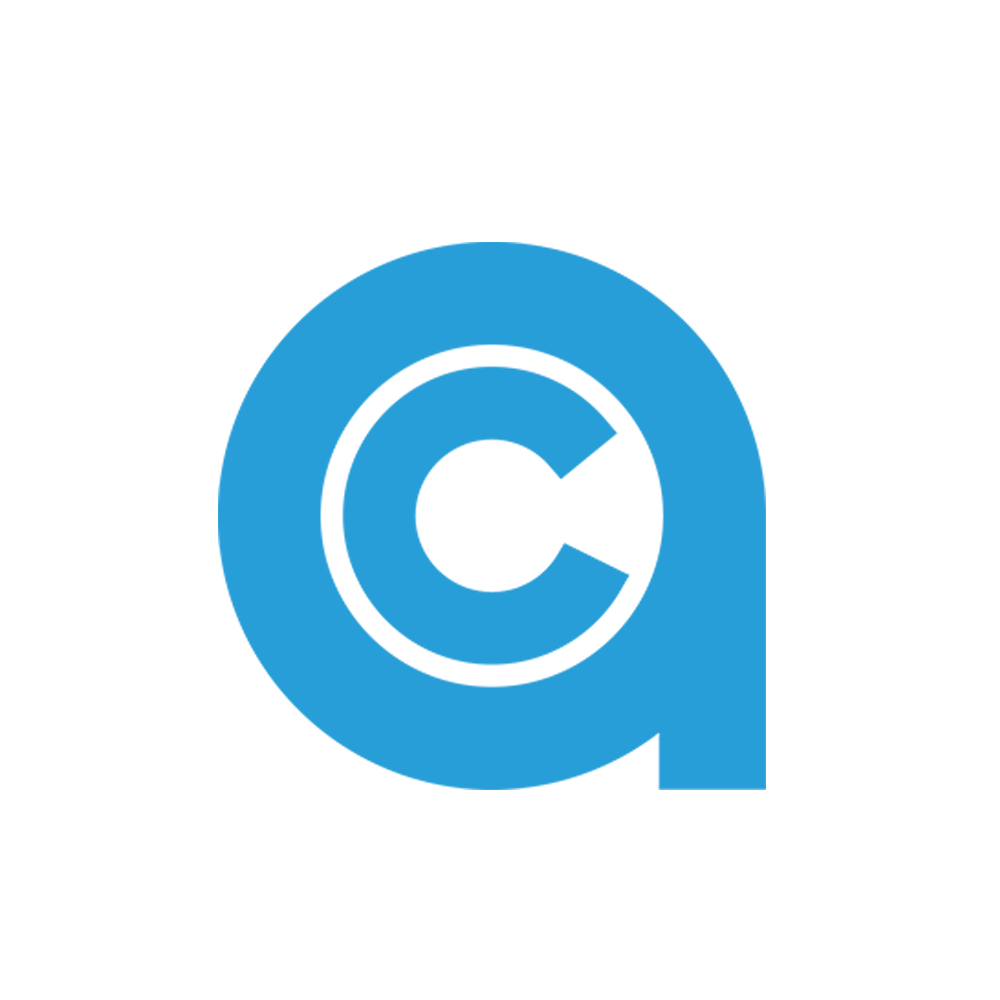 The award-winning small agency, Amelie Company, was inspired by the French film Amélie. Not wanting to let the character's legacy down, the Amelie Company goes beyond expectations for their clients through behavior change. They always aim to do good by employing PR, advertising, and marketing services.
They also want to tackle topics that most marketing agencies won't handle. In that sense, they want to help organizations get the message out because Amelie will make sure it's impactful.
Mission: to boost a brand's positive impact by making their customers safer, healthier, and happier
Clients: Lyft, AAA Colorado, and City and County of Denver
Highlighted Services:
Social & Digital Content
Integrated Campaigns
Broadcast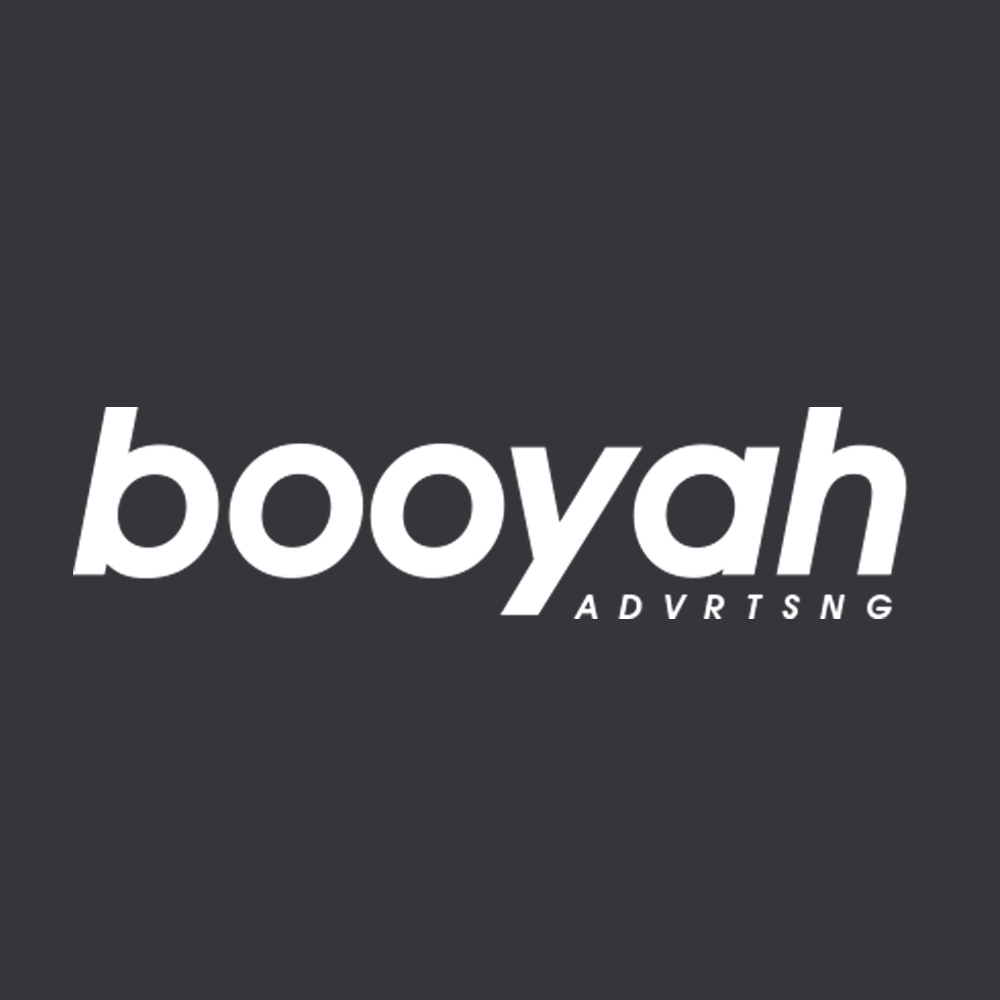 The fun and dynamic team at Booyah Advertising provides its clients with a wide range of advertising services. Anything is possible for the team at Booyah, so long as the solution brings in more revenue, they will give it a shot.
They're one of the renowned Denver ad agencies and experts in ad campaigns, creative and Amazon-related services. Backing up their competencies, a team with a variety of expertise is ready to take on any task that their clients request.
Mission: to deliver results to shout about
Clients: Discover, University of Denver, SketchUp
Highlighted Services:
Retargeting and Dynamic Ad Campaigns
Conversion Funnel Optimization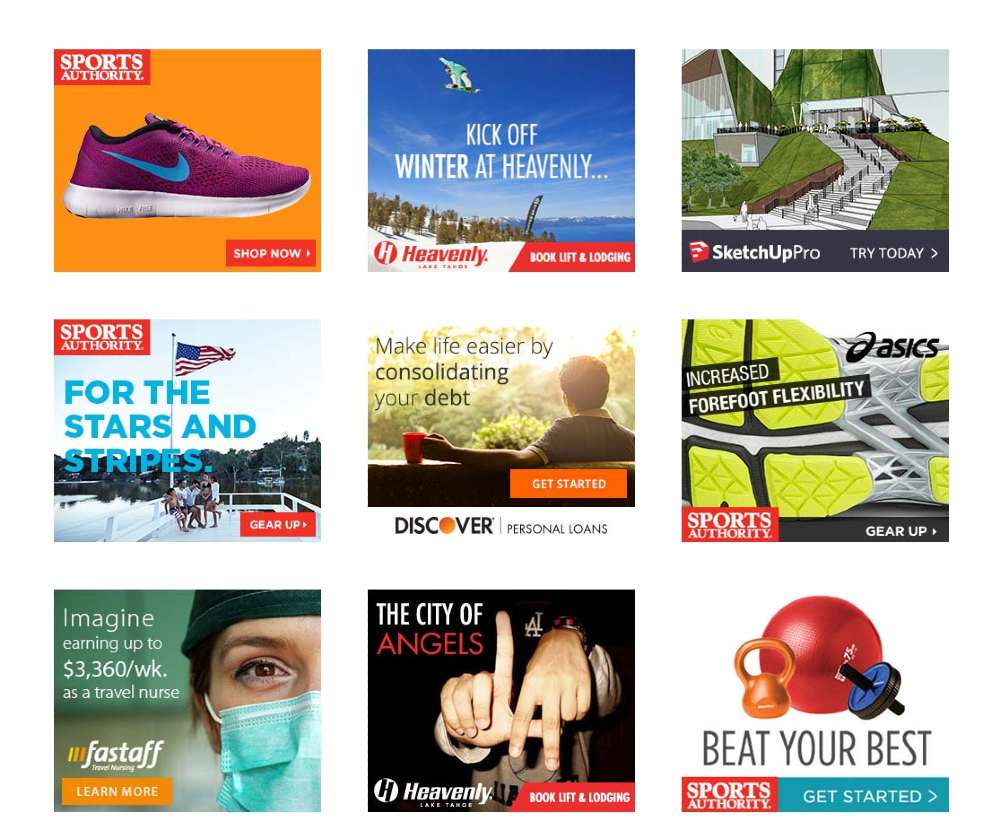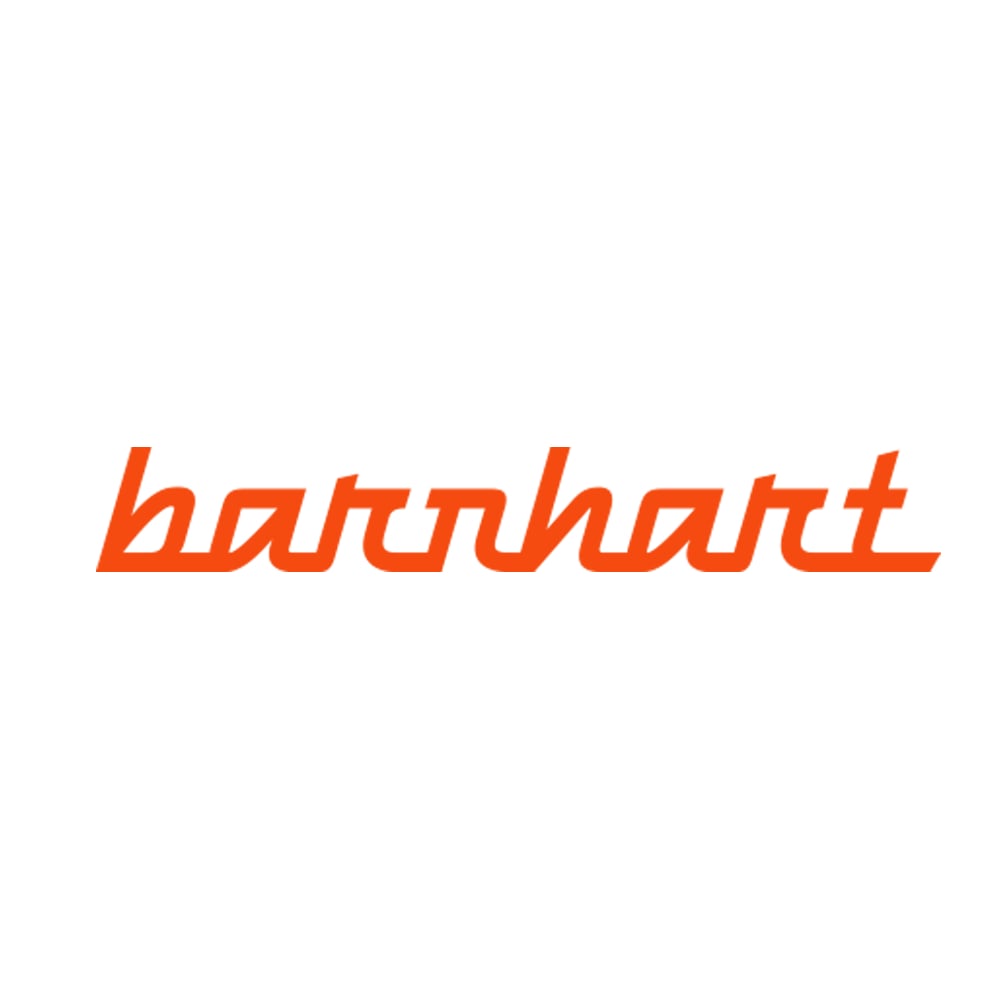 For more than 30 years, Barnhart USA has served different clients since its inception. Abruptive engagement drives them to build branding and make them sustainable. As one of the oldest marketing agencies Denver has seen, they continue to keep up with the trends in marketing, advertising, and public relations.
They're committed to producing outputs that make their clients say, "great work that works." From their work, one can see the impact of their projects they've hopped on to make clients satisfied.
Mission: to be the most vital marketing partner for our clients
Clients: Starbucks Coffee, Sheraton Hotels & Resorts, Jackson Hole
Highlighted Services:
Social Influencer Campaigns
Speed Optimization – Website
Content Development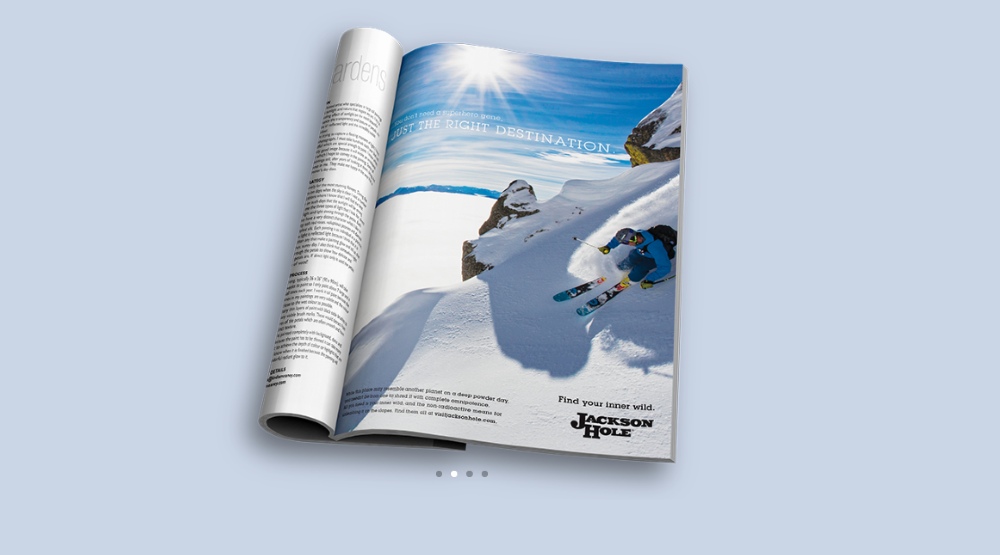 Cranium Agency lets the work speak for itself. They're dedicated to helping brands in getting recognized in their target markets regardless of their size. As a branding agency, they focus mostly on naming and design. Most of their clients are from the healthcare sector, which makes them a leader in offering branding and marketing services for those in the industry.
Over their 30+ of existence, they've completed 12,000+ projects. With that said, they've earned the Leading Expert in Brand Naming & Identity Designs award for their work, plus 80+ more awards for their expertise.
Mission: to give the brand a defined identity and employ creative brilliance in bringing the brand to life
Clients: Microsoft, PMI, IBM Watson Health
Highlighted Services:
SEO Strategy
Website Design & Development
Competitive Brand Research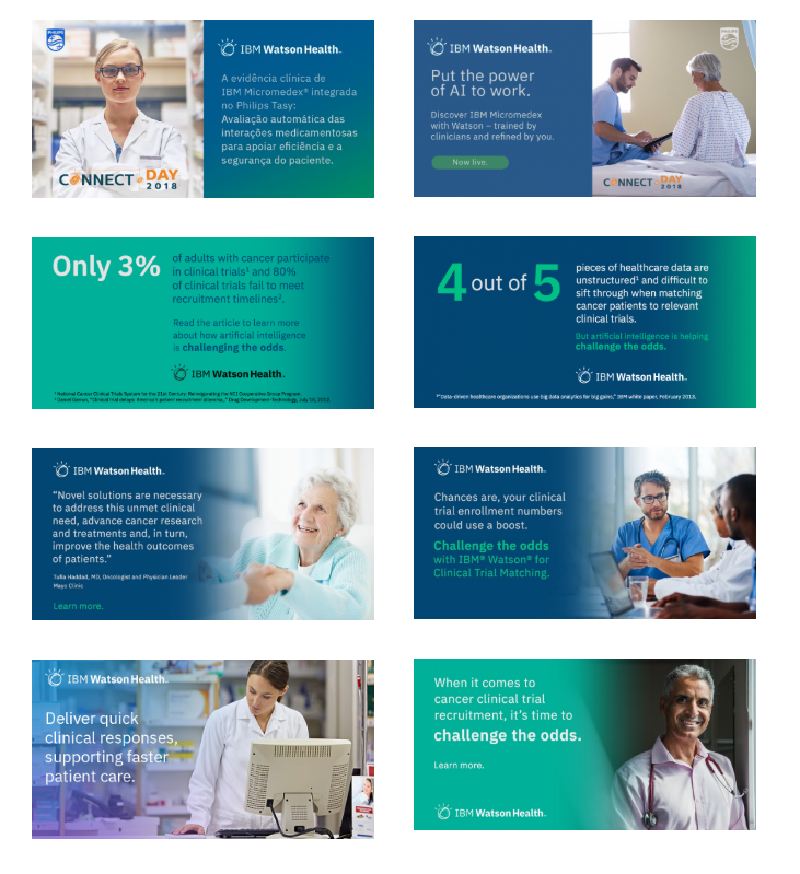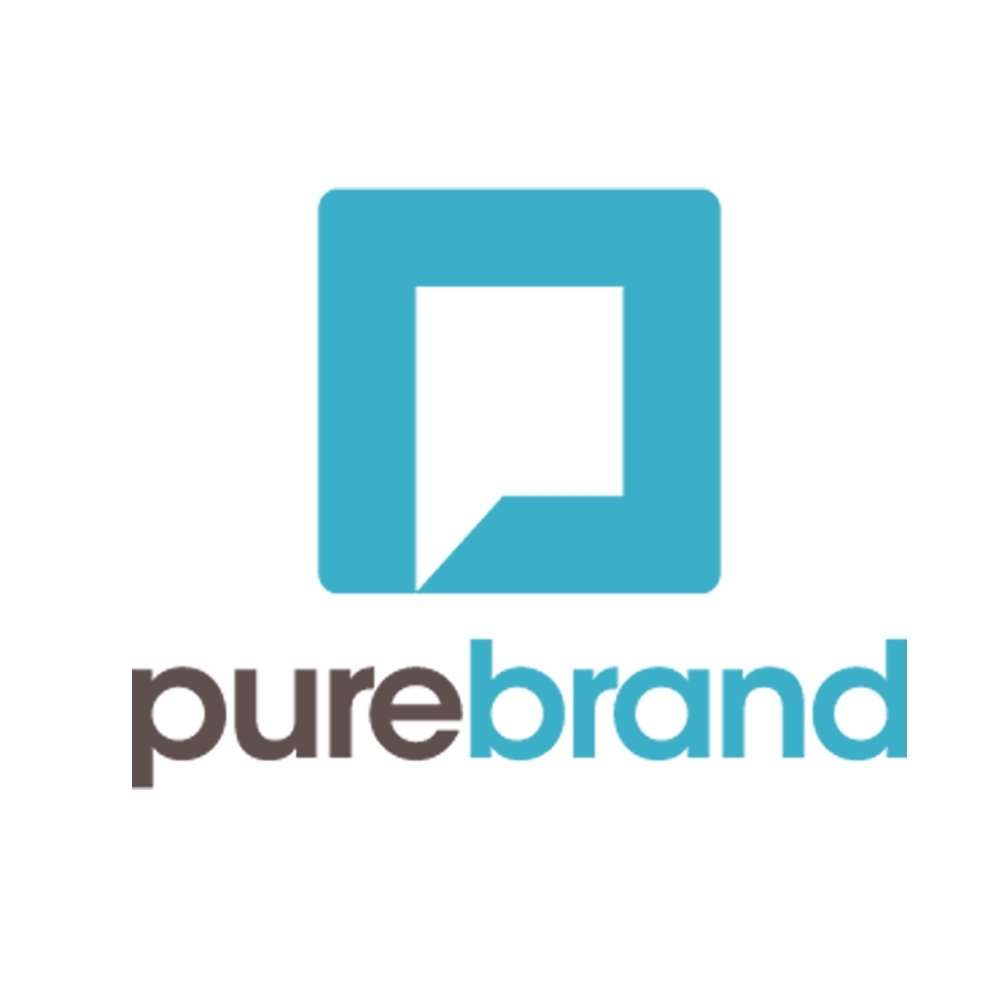 As an all-around marketing agency, Pure Brand emphasizes the need to invest in people while using the latest marketing technology to shape the brand for what they are. In fulfilling a brand's needs, they focus on strategy, advertising, digital marketing, and PR to make the most out of their collaboration.
Based on their current portfolio, they're strongest at Print. One would notice that to attract a customer, they emphasize more on bigger fonts. That way, they're able to capture the attention of the brand's customer.
Mission: to reveal the true nature of the brand
Clients: Western Union, Mooney, Stetson
Highlighted Services:
Content Creation
Brand Consulting
Project Management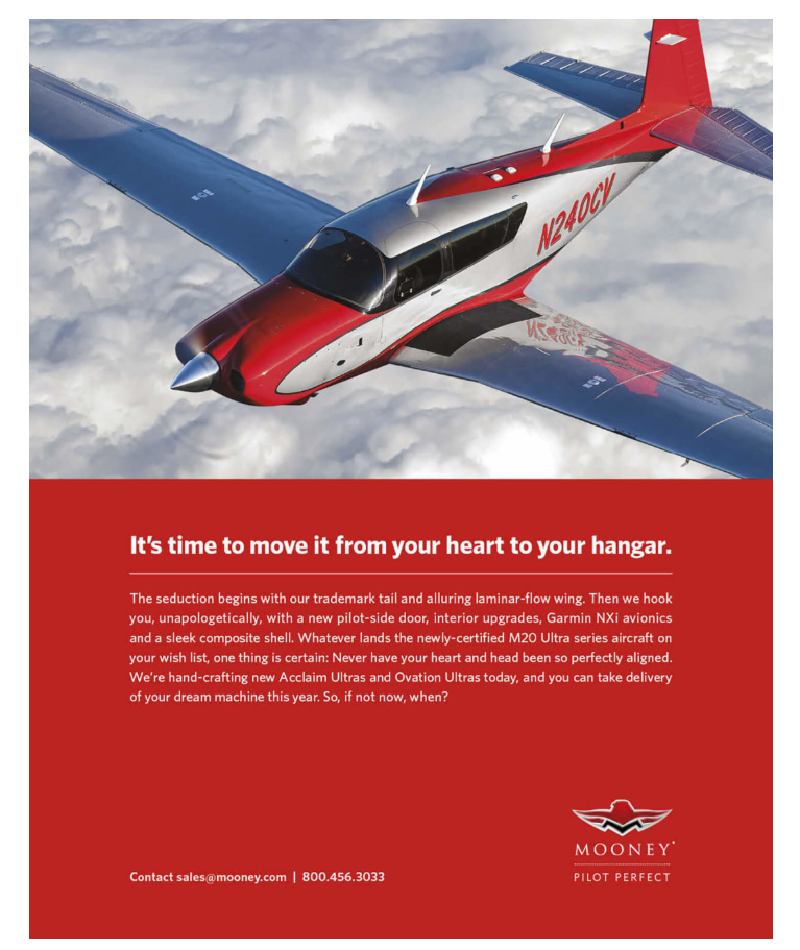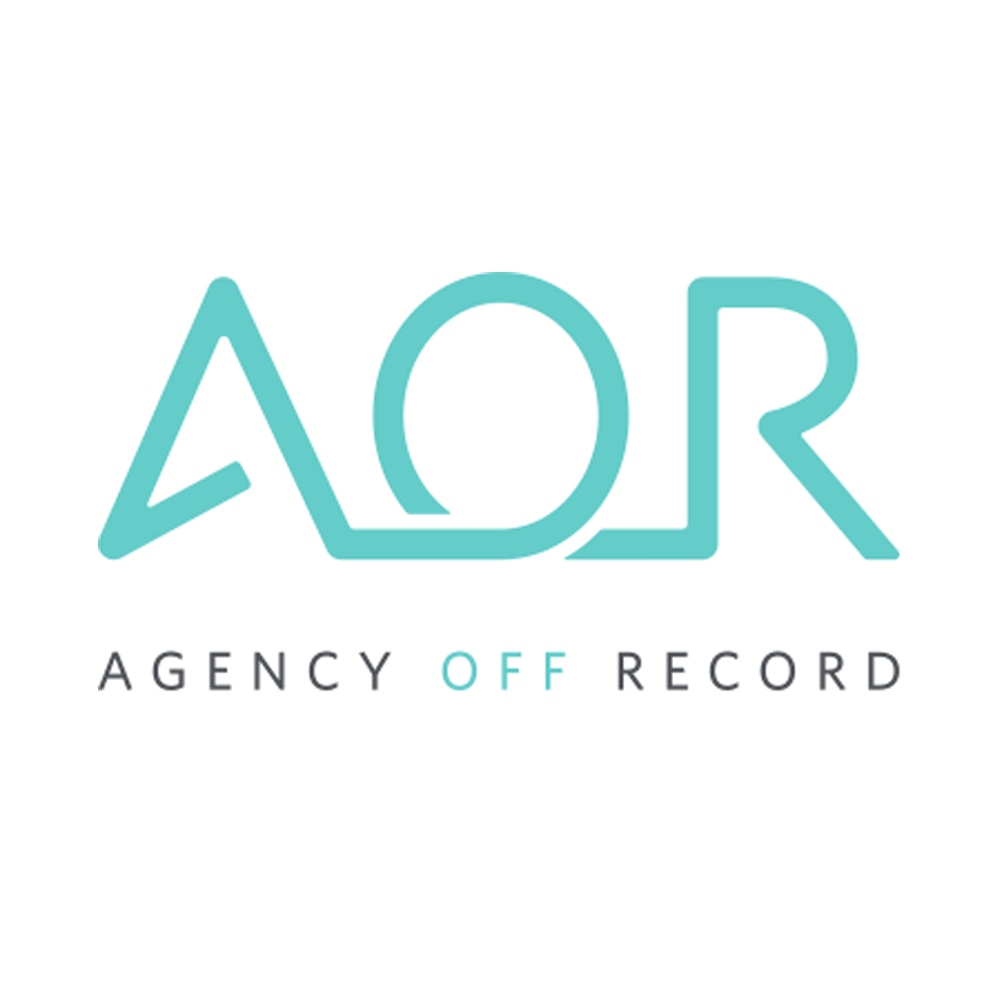 Think AOR, short for Agency Off Record using wordplay on "agency of record." They follow a seven-point process that enables them to study the brand from the beginning and let them shine as they continue to improve by using data. The team at Think AOR excel at website design and branding for the hospitality and real estate industries and B2B and municipalities.
They can also deliver solutions for other industries. They have amassed over 112 awards for the past 20+ years, making them one of the best marketing agencies Denver can offer.
Mission: to craft a personalized and fun marketing strategy by familiarizing themselves with the brand, their target market, and the business
Clients: Cisco, Sage Hospitality, McWhinney
Highlighted Services:
SEO
Video Advertising
Social Media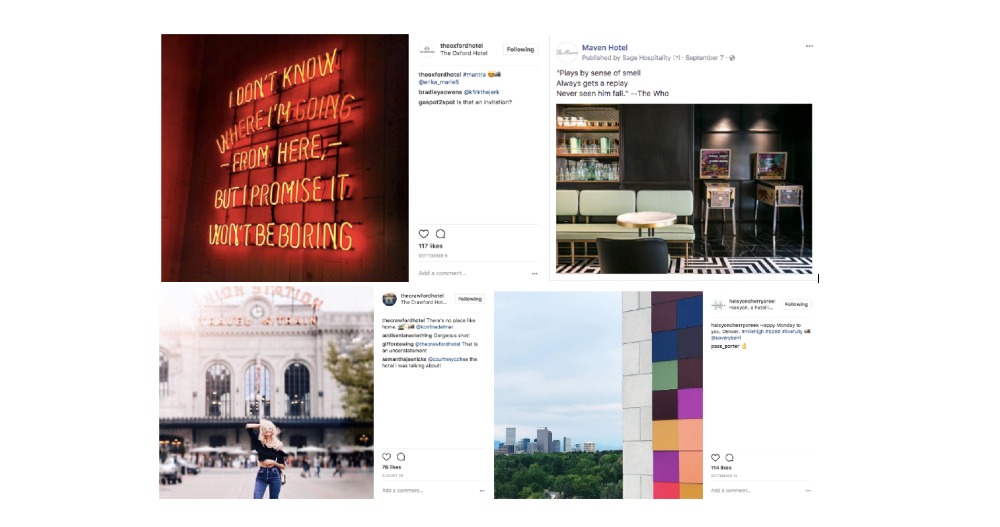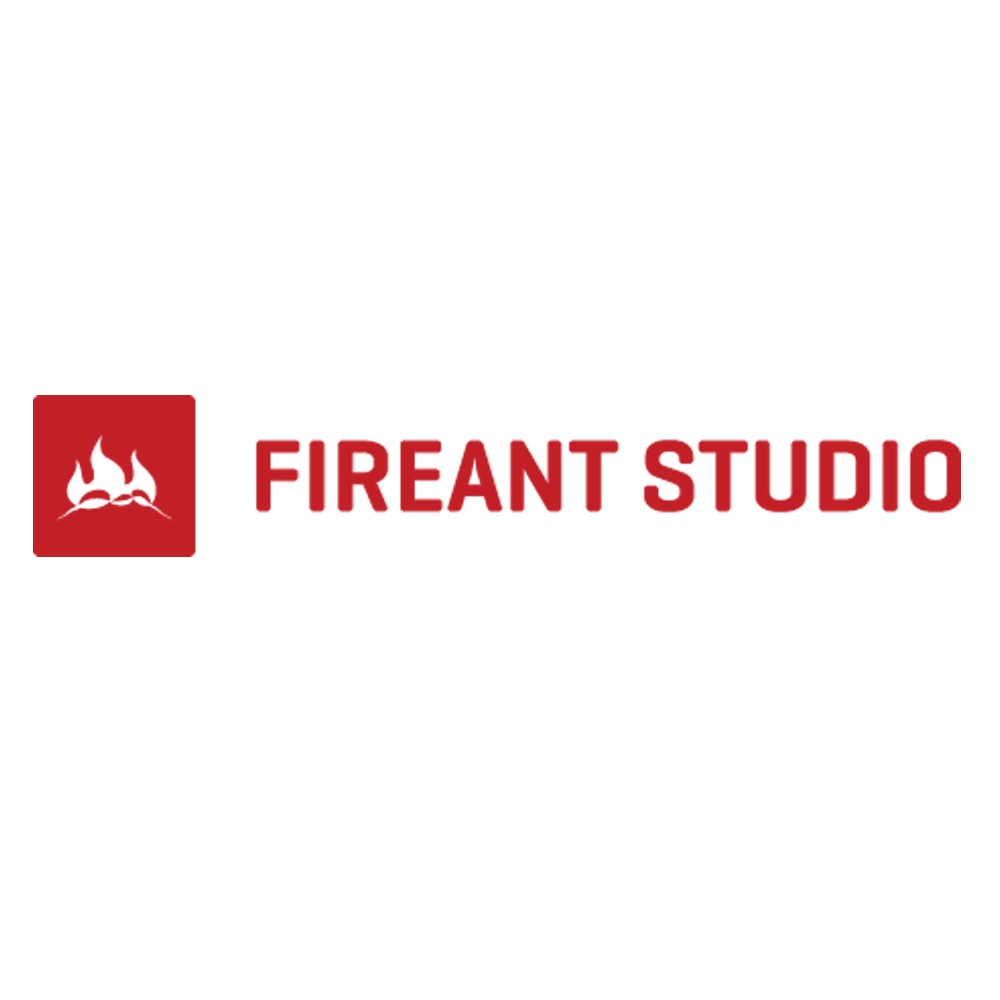 Fire Ant Studio has shown off its expertise from the smallest of businesses to Fortune 500 companies to increase their engagement through user experiences. They're a multi-disciplinary agency focusing on web design, development, and digital marketing. They follow a four-step process to get results. In accomplishing a new project, they strategize with their problem-solver team.
After this, they work on designing and developing their services based on what the company needs. Then finally, they deliver a long-term solution for their client to ensure their sustainability and impact.
Mission: to create unforgettable interactive experiences
Clients: Pandora, IBM, MapQuest
Highlighted Services:

Wireframing
Content Creation
App Development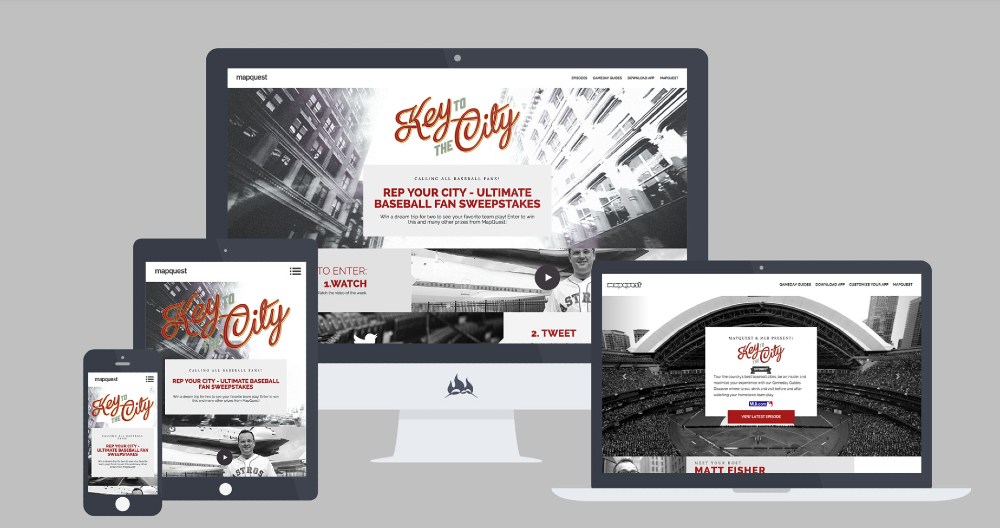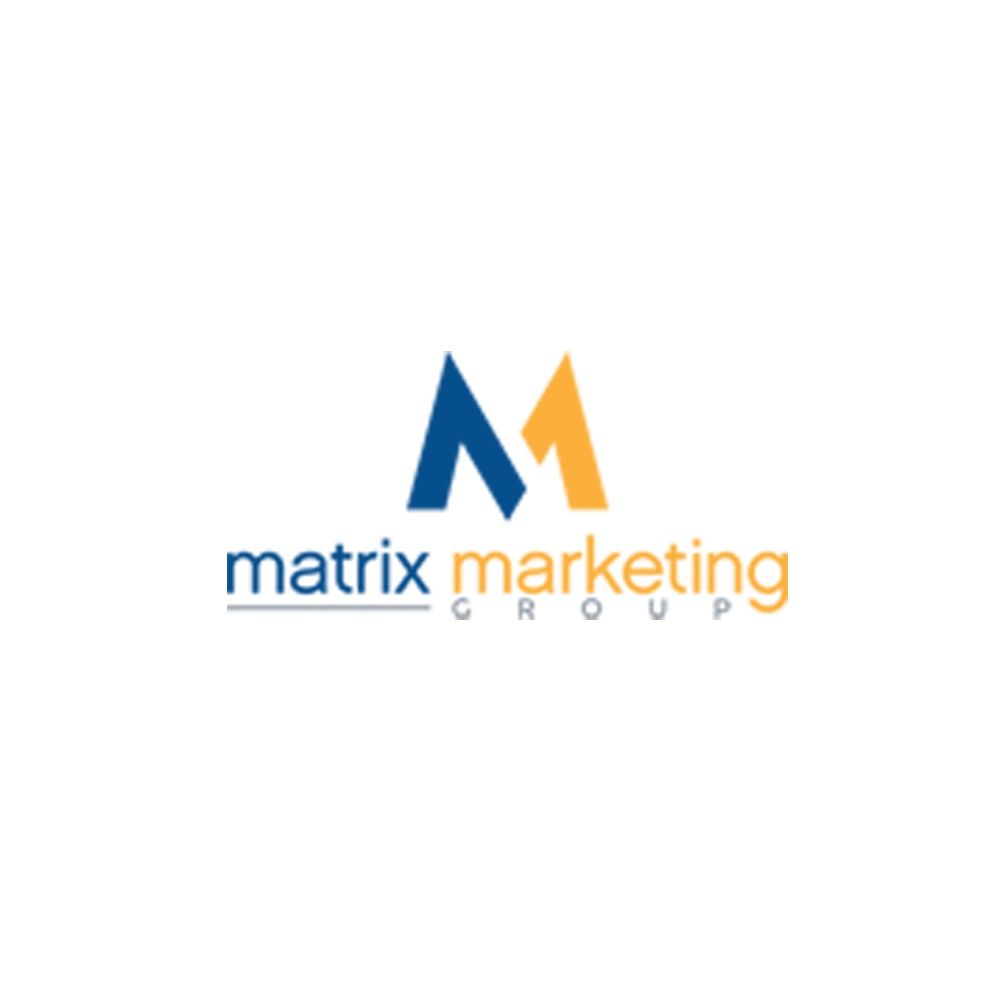 Operational since 2002, Matrix Marketing has made an impact by providing modern marketing and advertising services for their clients. In doing so, they expand the marketing funnel by adding evaluation and sales because they want to focus efforts on each step of the funnel.
They've partnered with over 1200 businesses and use a wide range of marketing services to increase leads and conversions for their clients. Organizations can even get a free marketing audit to assess how they can improve their efforts and grow. It's a way for organizations to learn if Matrix Marketing can be the perfect agency to entrust their marketing efforts.
Mission: to help clients attain profitable growth
Clients: IBM, Wacom, Oildex
Highlighted Services:
Public Relations
Landing Pages
Rapid Website Design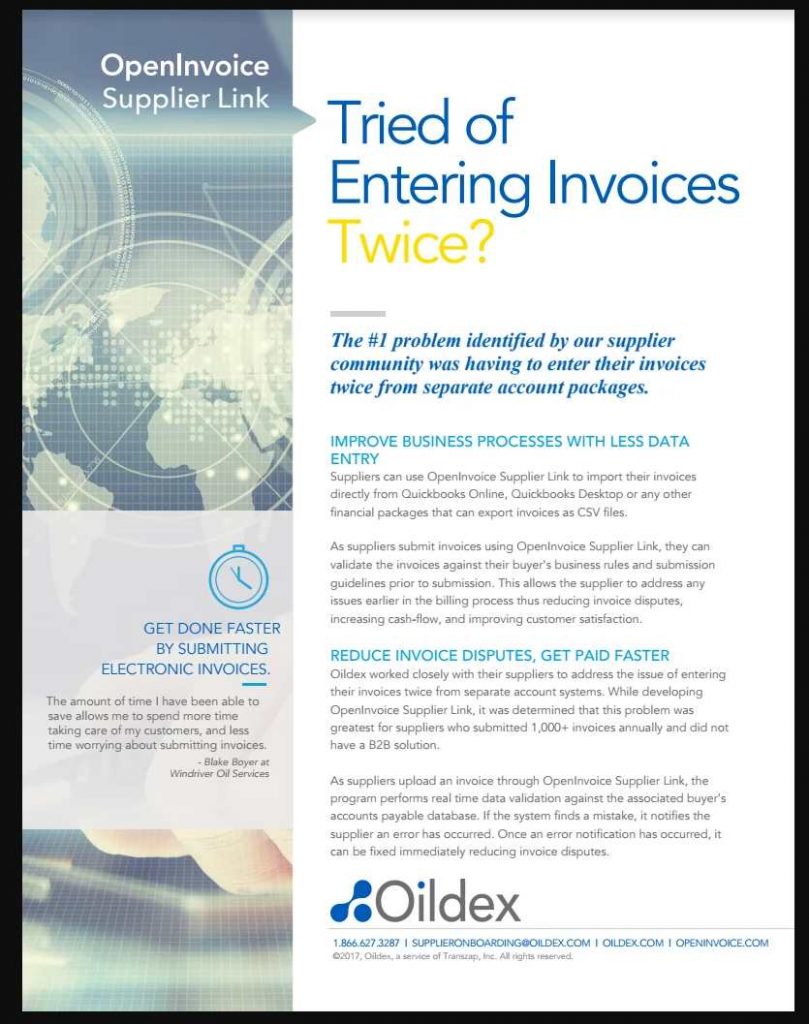 Guided by three core competencies (agency services, analytics, technology solutions), Blue Moon Digital is one of the frontrunning marketing agencies Denver has ever seen. They have worked with big brands by offering a transformative digital experience to engage with their customers.
Data is the driving force in producing results that lets them succeed. To produce their triple-digit results, they use a variety of certified marketing tools like Domo, Google Analytics, and Oracle, among others, to let their clients reach number one. Collaborators, clients, and potential customers can join them in different events to get to know them better and their processes.
Mission: to grow the brand by leveraging their expertise and experience, delivering the right content, and using their proprietary technology
Clients: Lee, Wrangler, Karl Lagerfeld Paris
Highlighted Services:
Pay per Click Advertising
Display Advertising
Ecommerce Strategy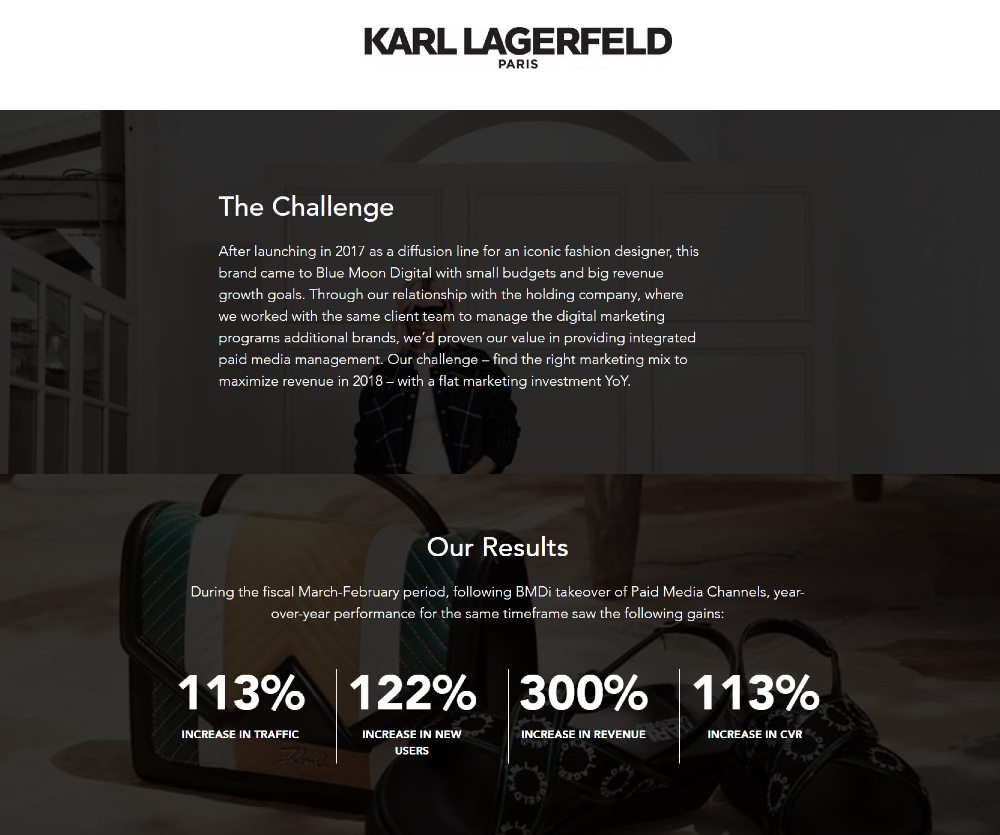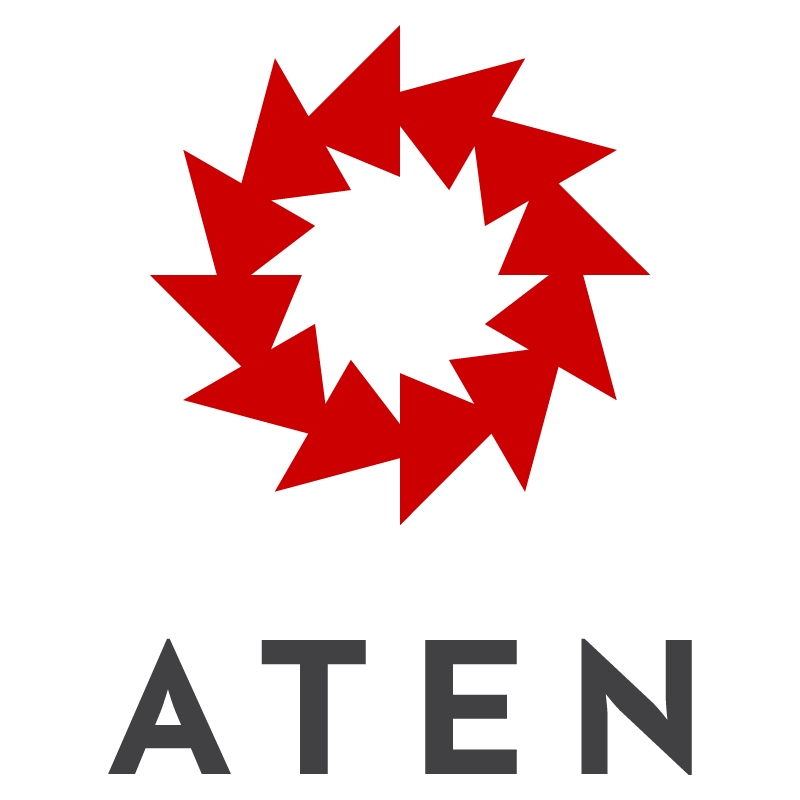 The problem-solving experts of Aten Design Group ensure they employ tried and tested strategies while personalizing it for their clients. Since 2000, the web design agency aims to put their clients at the top of their game by providing meaningful experiences for them online. By doing so, clients can tap any member of the Aten Design Group team to help them out every step of the way.
Aten thrives on collaboration, so they want their teams and clients to work alongside for an effective partnership. That fuels them to be at the top of their game, and it enables them to integrate their services seamlessly in their work.
Mission: to support organizations that make a positive impact through good design and effective technologies
Clients: Stanford University, Human Rights Watch, MCA Denver
Highlighted Services:
UI Design
Design Strategy
Web Analytics Analysis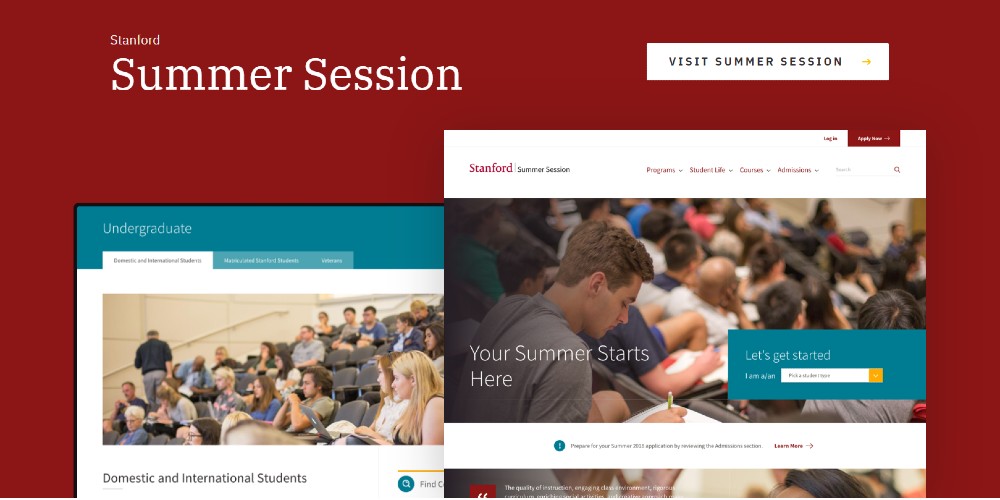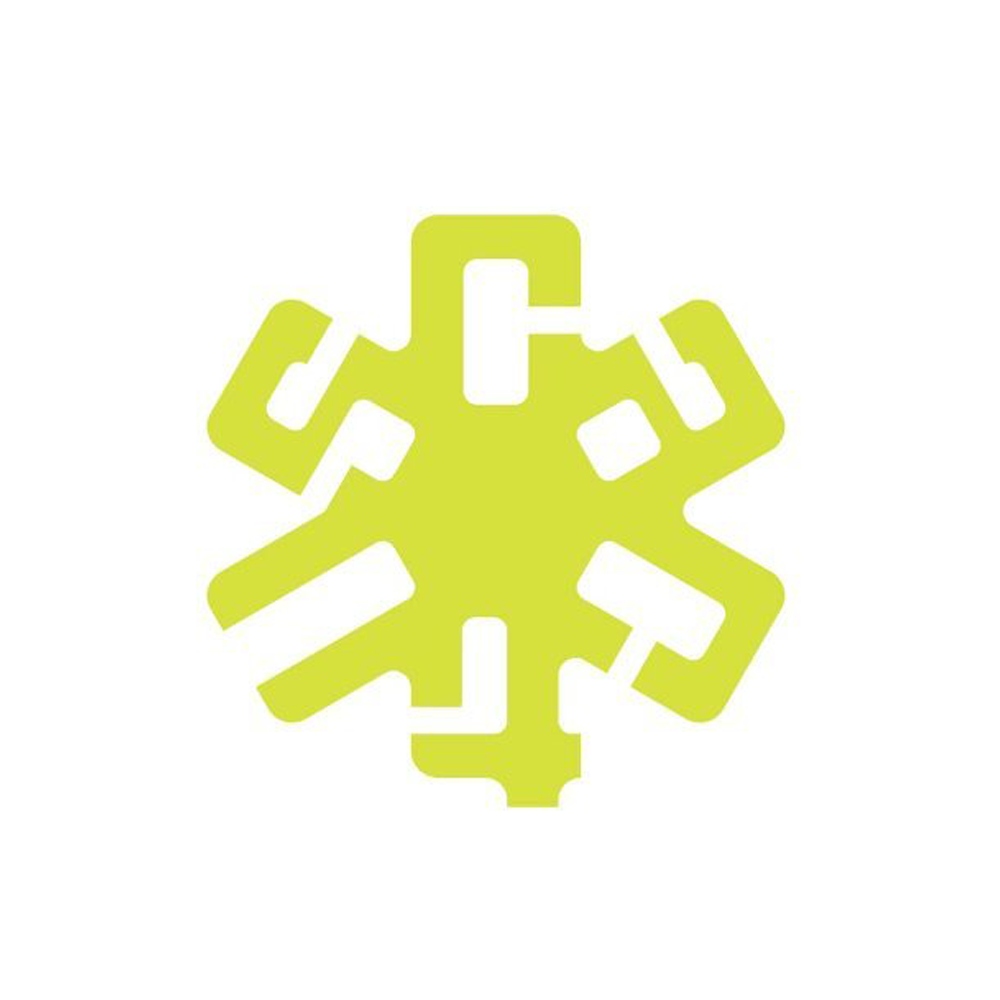 Cactus Inc takes pride in their craft and their small team to achieve significant results for their clients, and they're one of the most recognized Denver ad agencies. They offer a wide range of solutions that enable them to collaborate with businesses for a long time. They make sure to identify any challenge that comes their way, use their experience to solve it and produce high-quality results to stand out from the crowd.
One of their most significant achievements is increasing the number of new appointments for CO Services. They increased it to 394,000 in one year!
Mission: to provide meaningful work that results in huge impact
Clients: Waterpik, UCHealth, Silk
Highlighted Services:
Web Development
Motion Design
Competitive Audit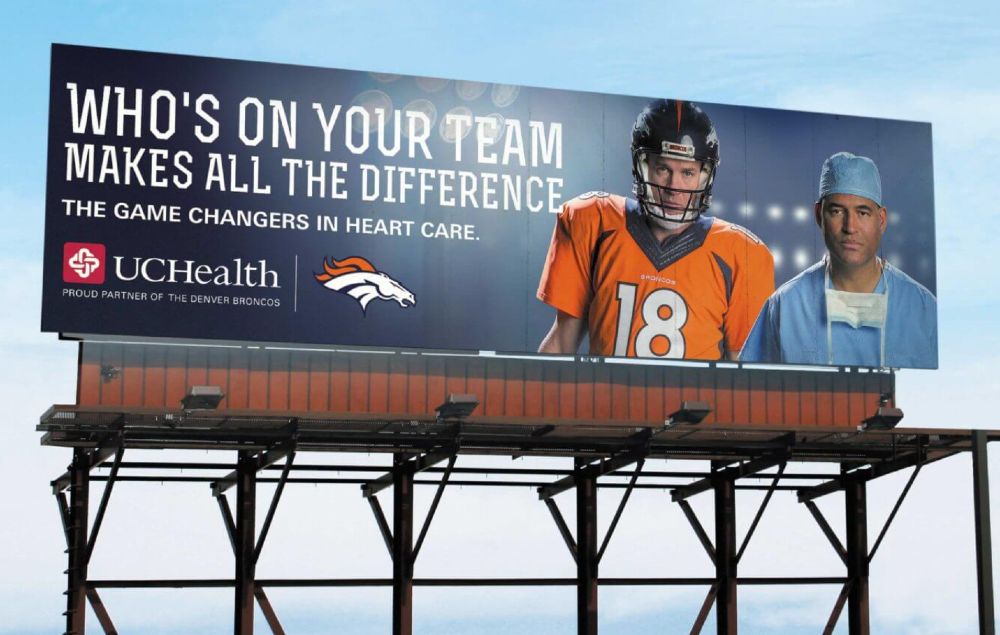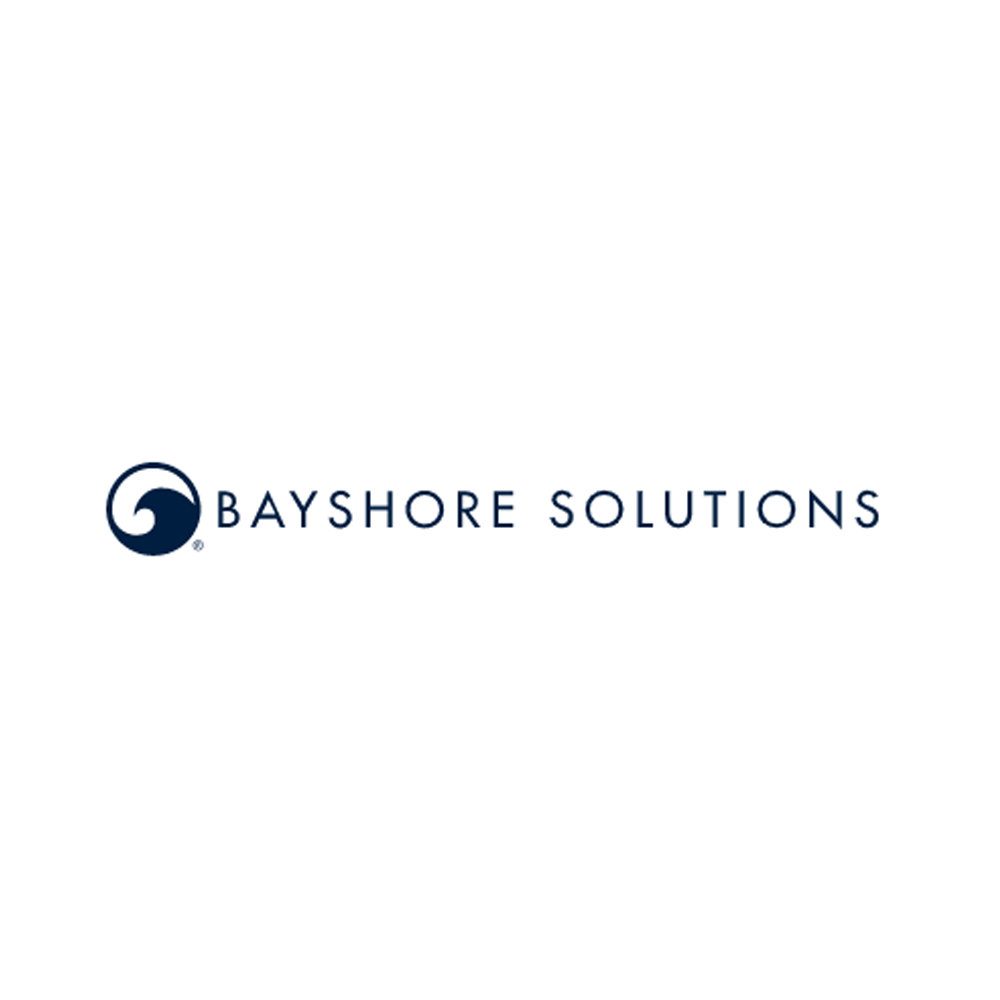 Founded in 1996, Bayshore Solutions focuses on digital, creative, and web solutions to attain measurable results. Data-driven, Bayshore Solutions puts a lot of thought, effort, and care to fulfill their client's vision in mind. They don't use one single solution for every brand. They understand that brands have unique challenges, and they tailor that to their needs.
Since their founding, they've launched 1900+ websites and won 300+ awards in the past five years. No wonder Bayshore Solutions is a go-to Denver digital marketing agency that many companies love.
Mission: to create innovative digital experiences and strategies by building trust, inspiring action, and connecting audiences
Clients: Patra, Coverall, Dan's Fan City
Highlighted Services:
Paid Digital Media
UX/UI Website Design
User & Audience Definition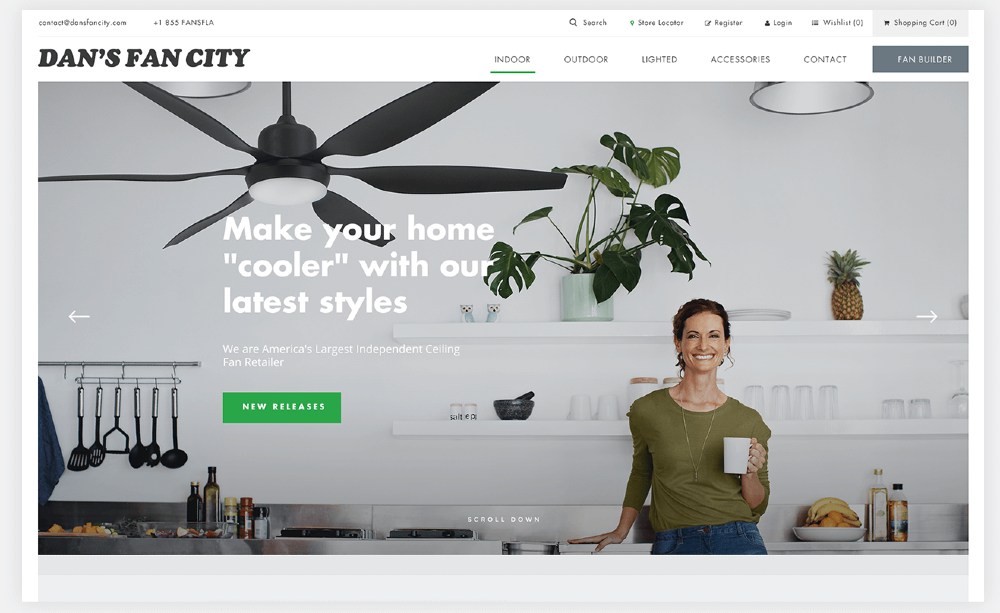 Personalization is what makes Site Wired a go-to digital marketing agency. One of their primary focuses is to help clients build a website by creating a responsive web design. Since 1998, they've employed qualified graphic designers and website programmers to fulfill their client requests.
One can see in their portfolio that they optimize the website on a smartphone or tablet to give the client's customers an all-around experience wherever they're accessing the site. They also delve into branding (logo design, brand identity), and content marketing.
Mission: to position a company in the market as a formidable competitor through the use of high-quality and brand-enhancing services
Clients: Subapros, Epicurean Sales, Muller Engineering Company
Highlighted Services:
Search Optimization
SEO Website Audit
UX Design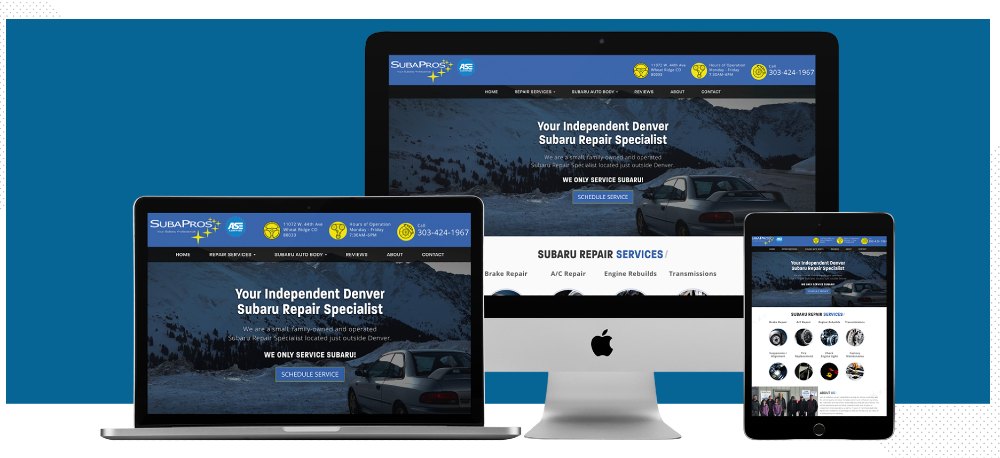 Fig Advertising (Focus International Group) has been in operation since 2009. Zachary Rischitelli and two marketing experts founded Fig after discovering that some marketing agencies don't pour efforts into making brands succeed fully. They follow core values to ensure they deliver the results their clients expect from them.
They're one of the best digital marketing Denver agencies. They use a mix of traditional and digital marketing services to live up to their client's expectations.
Mission: to treat their clients' budgets as an investment and make sure there's an ROI
Clients: Courtside Consulting, Spark Interiors, RedCup Beverage Service
Highlighted Services:
Strategic Creative
Web Design & Development
Pay-Per-Click Advertising


Campfire Digital is a full-service marketing agency with a combined 45 years of experience. Not only do they give clients marketing solutions, but they can also accommodate requests for web design and hosting. Potential clients can check out their packages depending on their needs and budget.
They offer a monthly subscription for their SEO and website maintenance services that provide backups and security features for $250/month. Their case studies are proof that they help increase their client's traffic and leads.
Mission: to help clients reach their highest purpose through socially smart marketing that boosts their business
Clients: MeetingOne, Timber, KAABOO
Highlighted Services:
Copywriting
Social Media Marketing
Website Development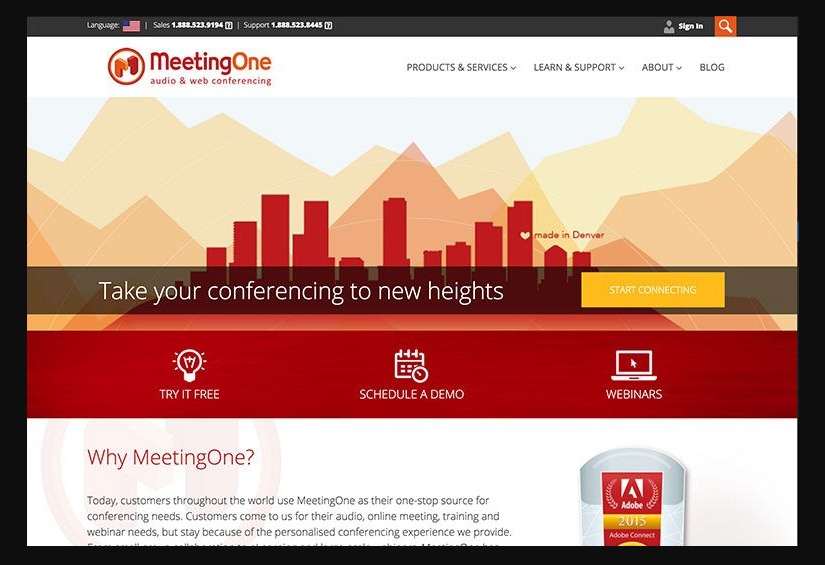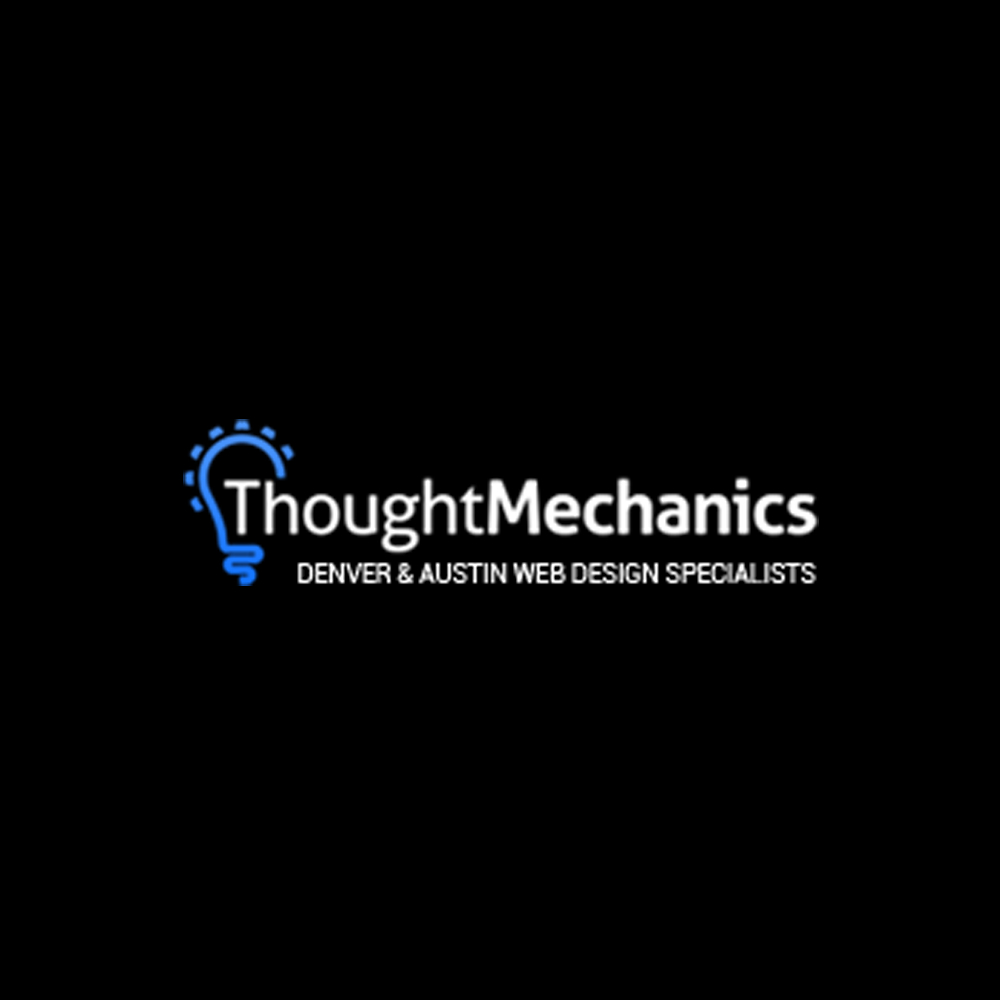 Thought Mechanics had been recognized by media channels like NBC and CBS and for a good reason. Their specialization in web design is what put them on the map, and in turn, have had satisfied clients because of their careful planning and process.
To back that up, they have a six-step process. It starts with defining design, followed by strategic planning, conceptualizing, programming, and reviewing and testing. From there, they launch the site. They also offer a video production service because they want to get in on the marketing trend of using more video.
Mission: to provide affordable resources from a professional team of experts handling their web marketing
Clients: HPI Direct, Apartment Hoot, American Farm & Ranch
Highlighted Services:
Strategic Marketing
Video Testimonials
Enviable Customer Service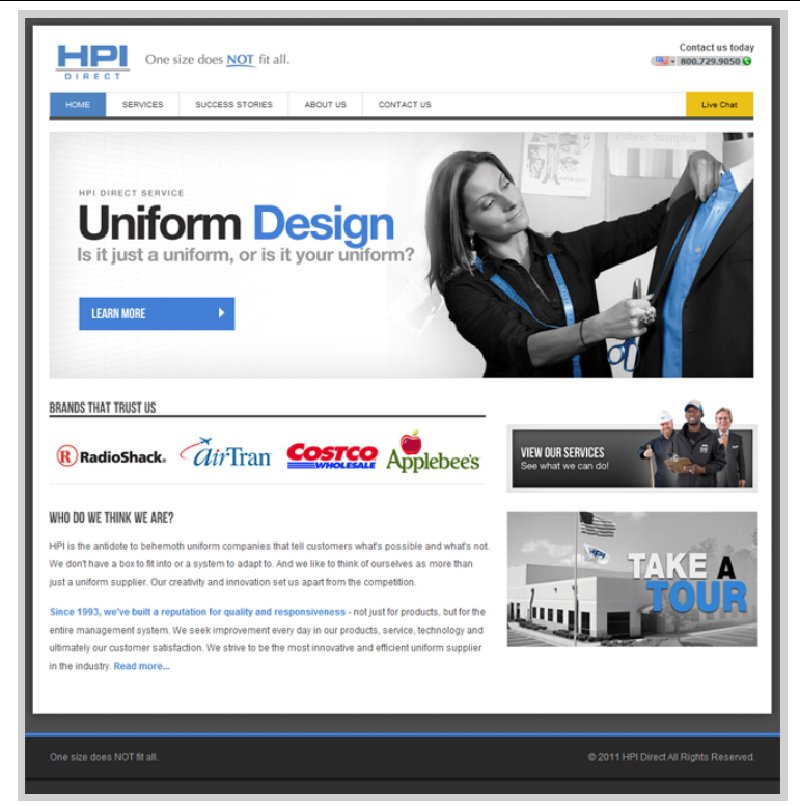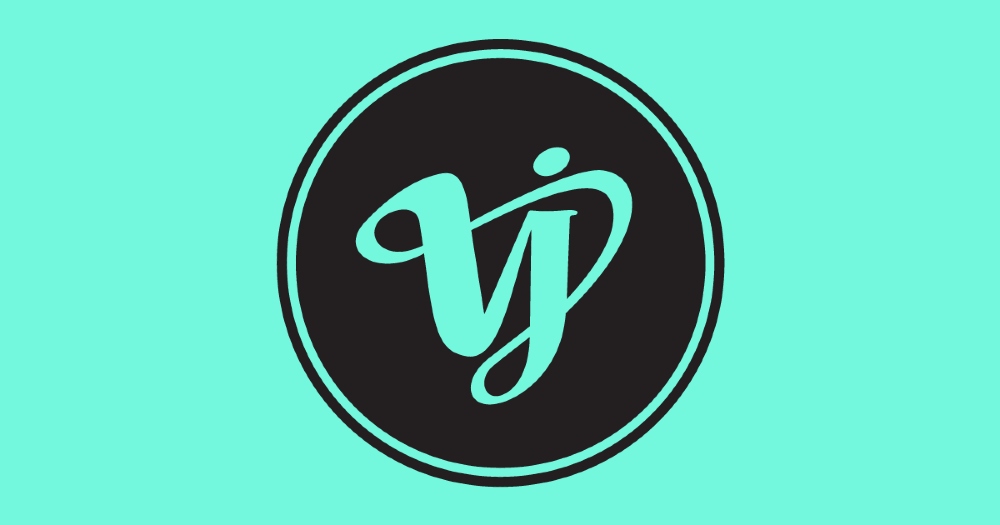 They call themselves the original independent advertising agency in Denver, Vladimir Jones is driven by brand altruism. They partner with brands they believe in and aim to work with them for a long time. That puts them at an advantage because brands can collaborate with them, and they could further deliver measurable results.
Plus, even if they're a small team, the results they achieve are tremendous for their clients. They also even mention they're quick to accomplish their projects despite their size. That isn't a hurdle for them because clients love working with their small team to achieve results.
Mission: to help a brand grow by thinking big and realizing potential
Clients: Black Hills Energy, Enstrom Candies, Colorado Springs Utilities
Highlighted Services:
Media Planning and Buying
Insight and Research
Marketing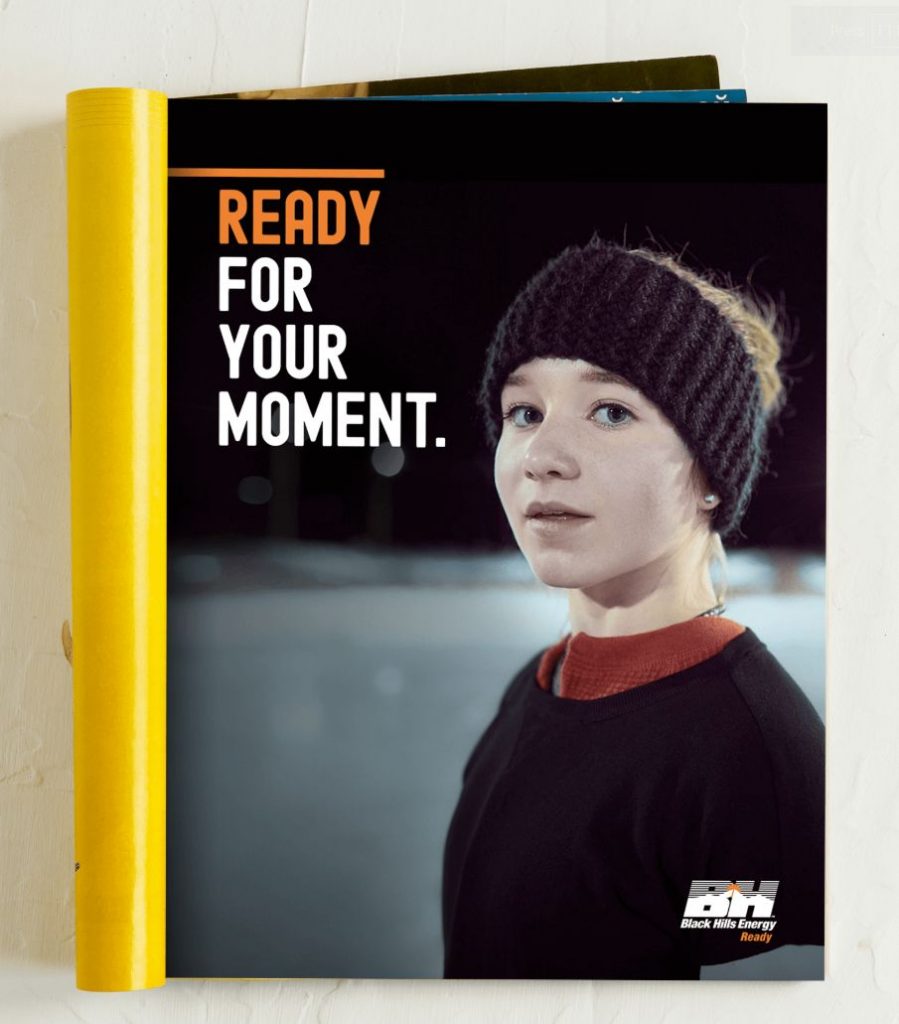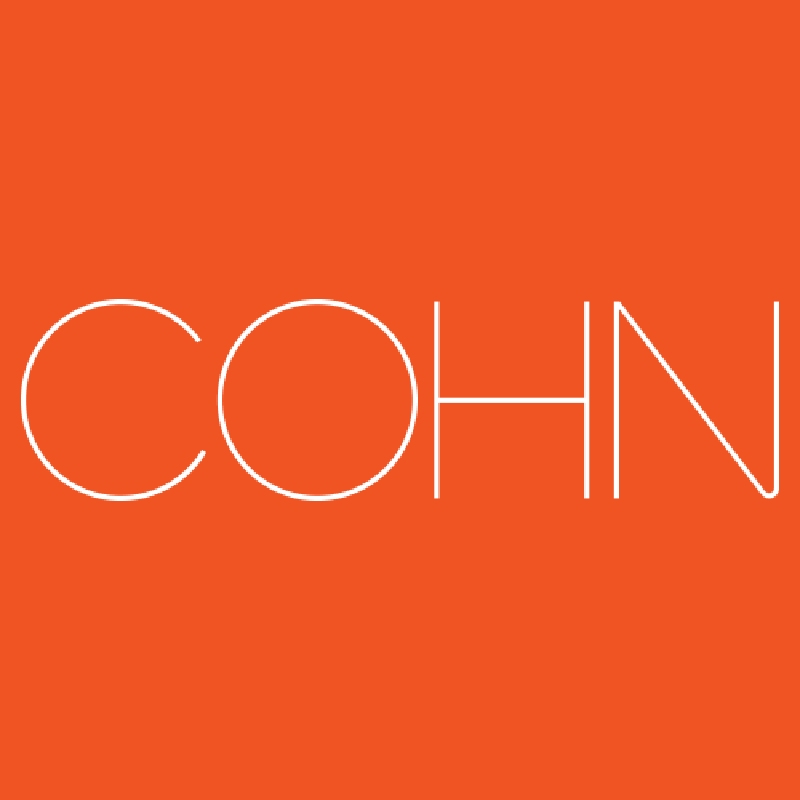 Cohn Marketing knows that even the smallest parts of the marketing campaign matters. That's why many recommend them as one of the best marketing agencies Denver can offer. The team specializes in marketing for real estate, B2B, lifestyle, and healthcare, and have helped them launch campaigns.
The agency developed a brand process by integrating 75 brand strategies in the last five years. That hard work paid off, and they've received awards for their advertising, marketing, and website designing endeavors.
Mission: to help a brand achieve its goals
Clients: Echo Realty/Echo Retail, Bellevue Galleria, Chroma Social Lounge
Highlighted Services:
Digital & Social Advertising
Blogger Outreach
Collateral Design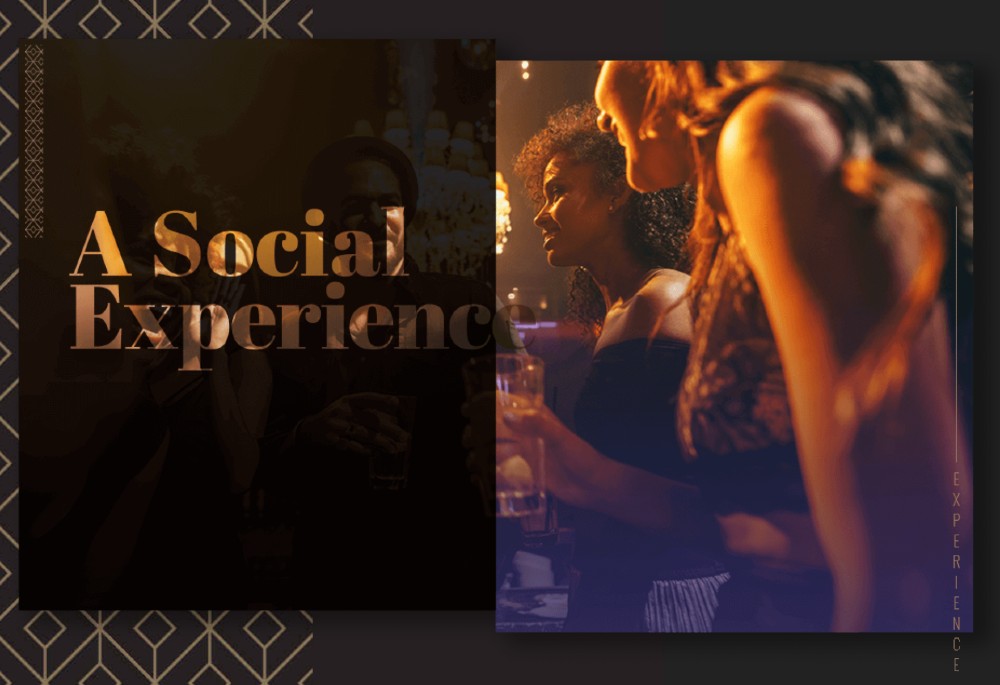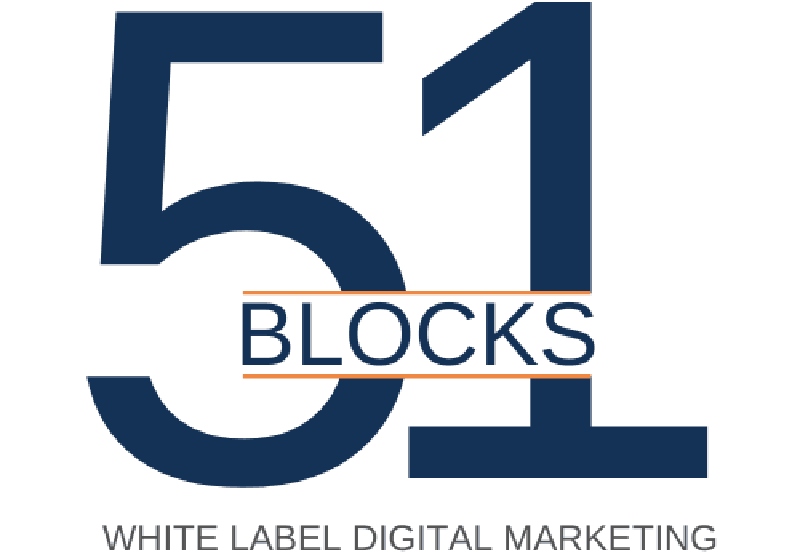 51 Blocks is a Google and Moz certified Denver SEO agency. As an SEO agency, they work to increase traffic, drive conversions, and offer website support when needed. They put their clients on top of local searches by using known techniques like paid search and social media marketing strategies.
Clients can outsource their digital marketing and SEO efforts to 51 Blocks, and it's what they call a White Label Partnership. This allows experts to work around the clock on your SEO and digital marketing while you focus on business. Potential clients can try out their free tools and checklists for a better understanding of SEO processes.
Mission: to ensure they place care not only for their clients but for the work they provide for them
Clients: Jersey College, Green Van Lines, David & Sons
Highlighted Services:
Pay Per Click
Website Content
Mobile Website Design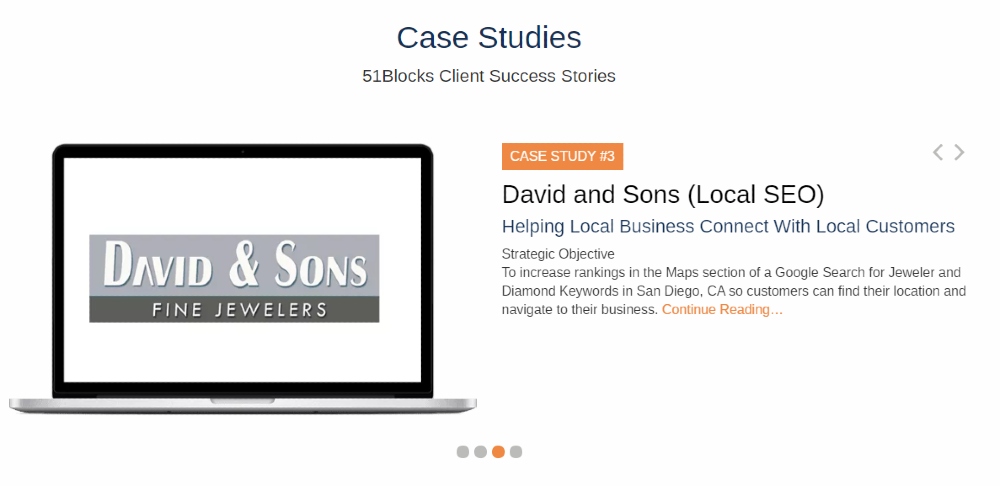 With more than 40 years under their belt, Heinrich proves that with experience, they can deliver a difference to their clients. As one of the many Denver ad agencies, they stand out by continuously finding different solutions to put their clients at the top.
To do that, the Heinrich follows a four-step plan to provide impact for their clients. As with any other marketing agency, they start by identifying the challenges, then they analyze that issue. From there, they strategize and create a simple solution. Then, the Heinrich team moves into action, so their clients get the impact they expect.
Clients: Bloomingdale's, Mile High Flea Market, ANB Bank
Highlighted Services:
Marketing
Advertising
Digital

The independent digital agency, Ten26 Media, opened its doors to clients in 2012 after its founder wanted to establish an agency that's transparent with their clients. Thanks to their founder, they solved some challenges for big businesses, non-profits, and even Fortune 100 companies.
Since then, they've specialized in advertising to ensure that their clients get more leads and revenue for their campaigns. For the team to run smoothly, they celebrate wins and achievements, receive training, and brainstorm. Outside of the office, the team prioritizes health, company retreats, and travel.
Clients: Reebok, Wolters Kluwer, The Webster Apartments
Highlighted Services:
Video Advertising
Paid Search Advertising
Google Analytics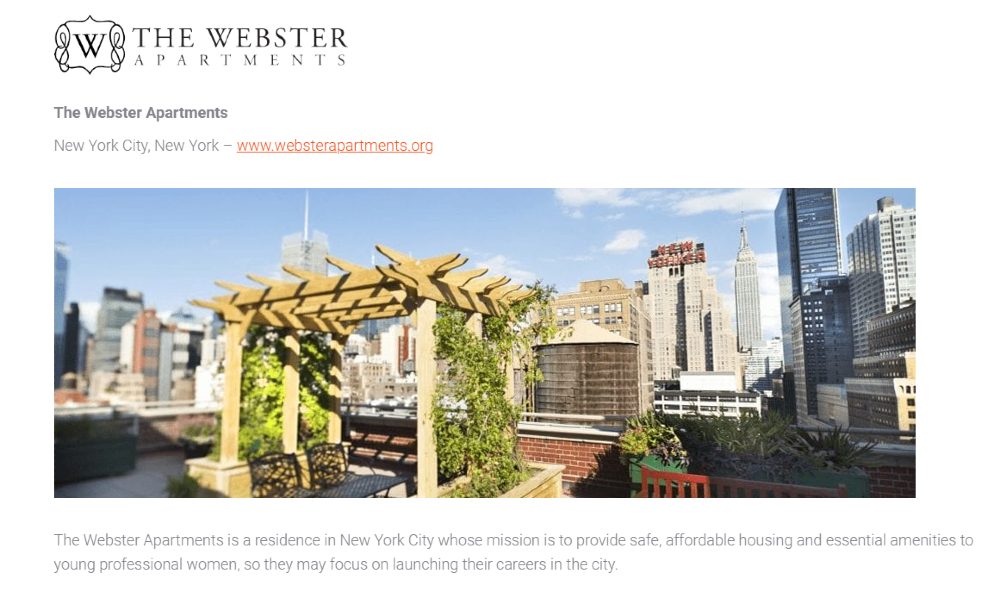 Read more about their case study on The Webster Apartments here.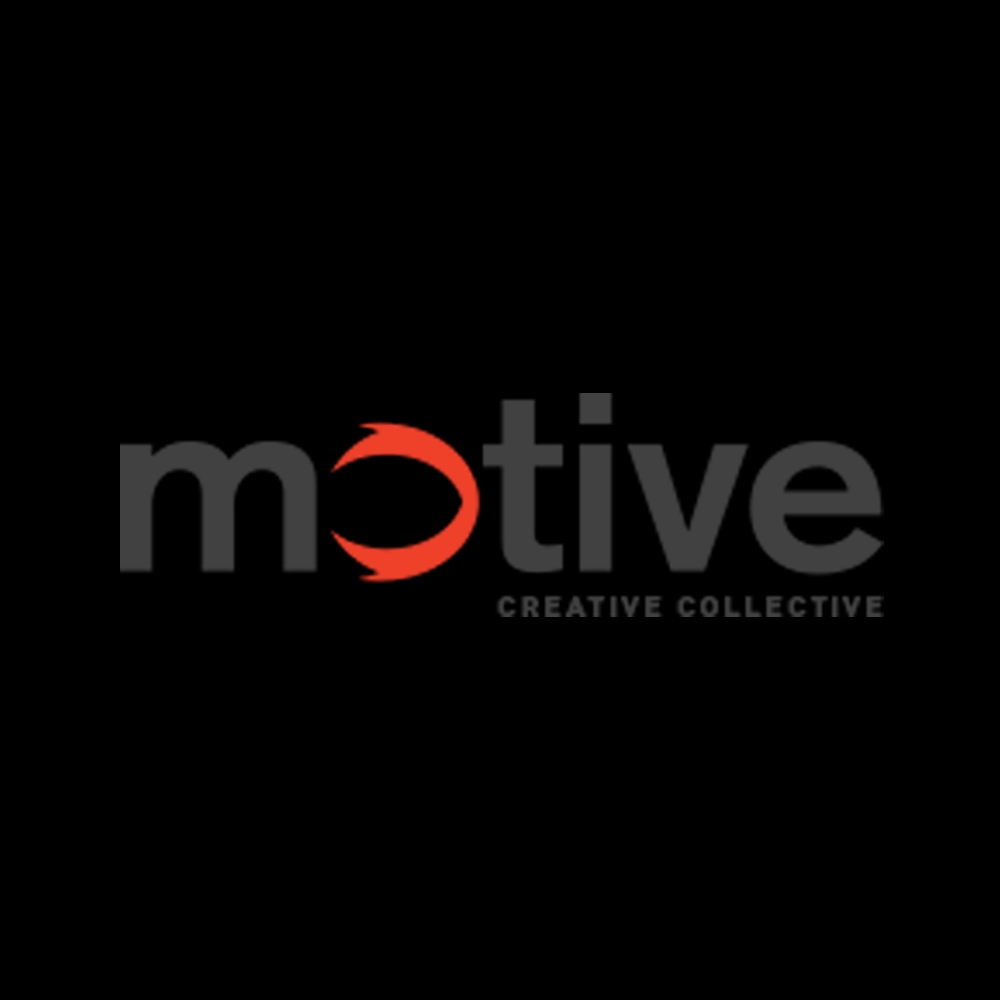 "Chasing Greatness" is what drives Think Motive to become one of the best marketing agencies in Denver, LA, NY, and Toronto. Through their collective expertise and six core competencies, they let the brand shine and have its customers view the brand in a different light. A qualified senior team heads Think Motive, and their expertise include both traditional and modern marketing and advertising techniques.
That way, they can stay as one of the biggest marketing agencies in the world. They're part of the Project Worldwide, wherein they collaborate with different agencies to deliver exceptional results to brands.
Clients: Pepsi, Jaguar, Cartoon Network, Geico, 7UP
Highlighted Services:
Content
Brand Comms
Experiential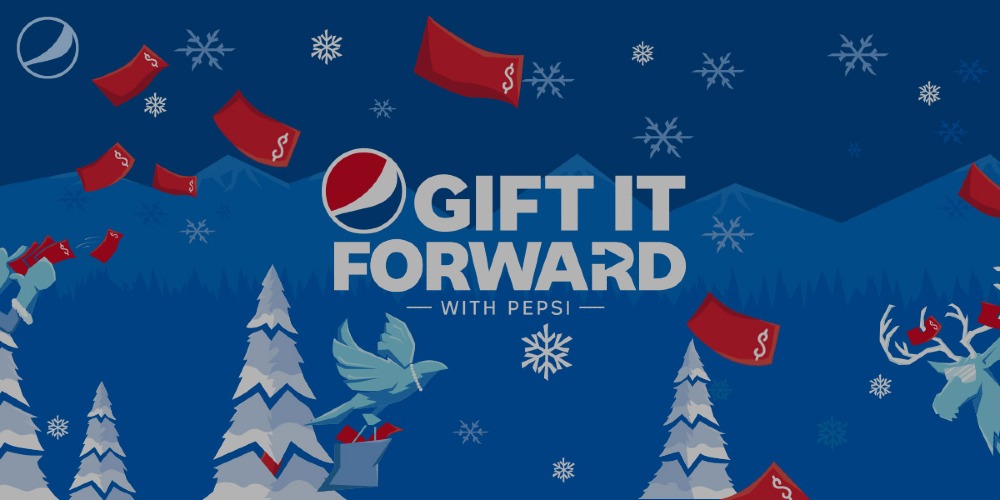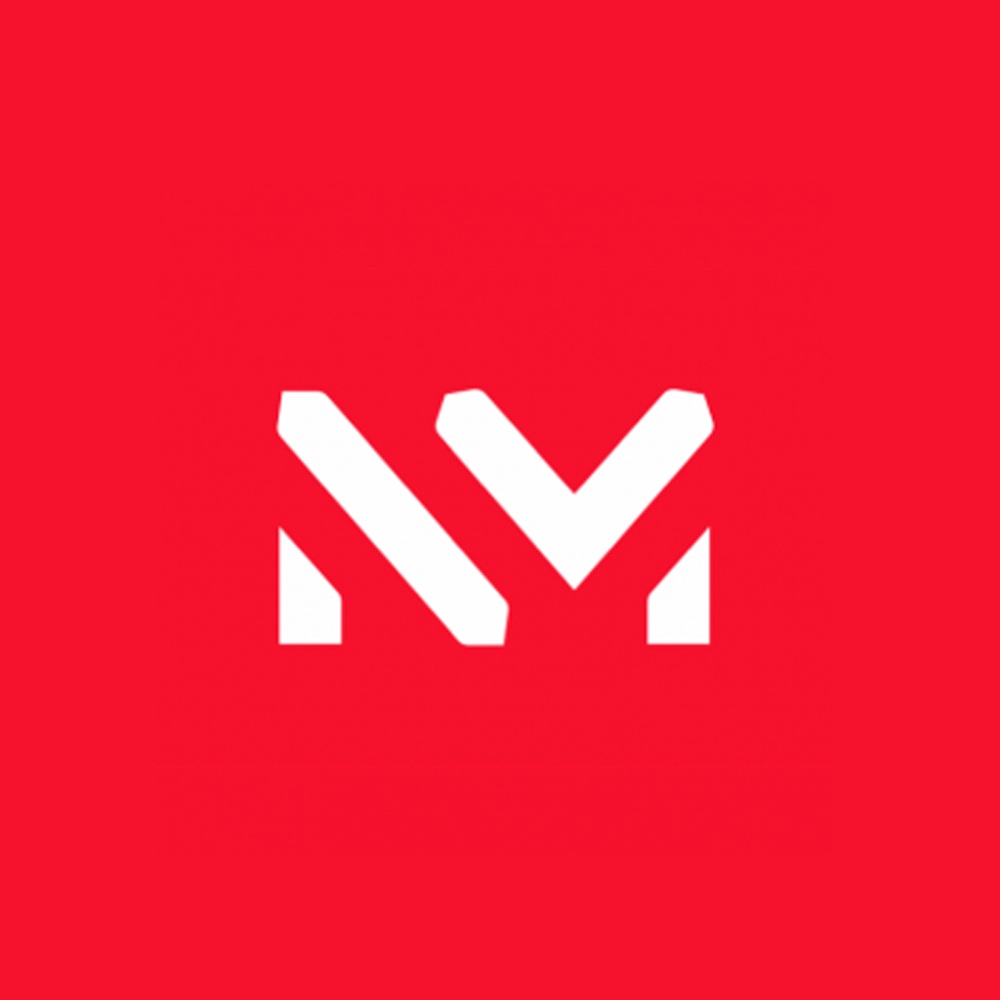 An INC 5000 marketing agency, New Media Denver, collaborates with clients of different backgrounds to push them into becoming a successful organization in the long run. They focus on providing high-quality web design and digital marketing services to their many clients.
New Media Denver is among the top 1% of marketing agencies in the USA. They get inspiration from their clients to succeed and stay on top of the competition. Their expertise lies in Strategy and Consulting, and it shows in their work because it gave their clients an edge against other organizations in the industry.
Clients: CBS Television, Amtrak, Six Flags
Highlighted Services:
User Experience
Search Engine Marketing
Mobile App Development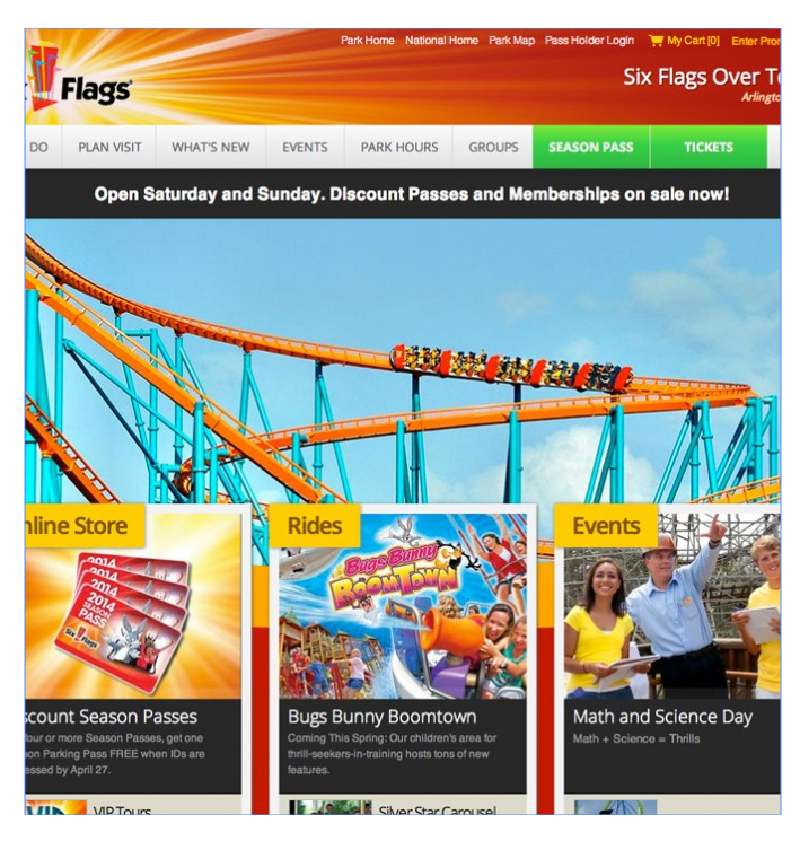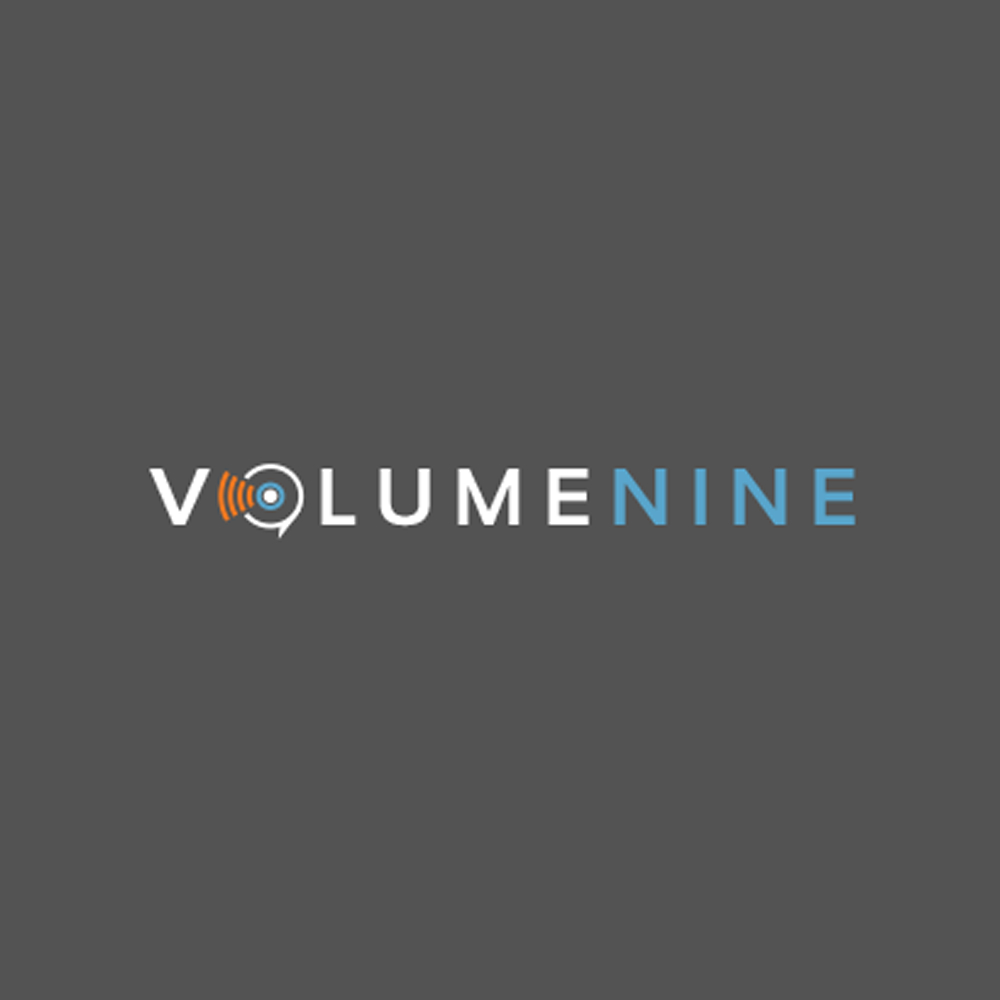 V9 Digital treats their partner as a friend and ensures that they go beyond expectations with the specialized services they offer. Through their digital marketing expertise and prowess, they have achieved high conversion rates and an increase in organic traffic. One can see in their Success Stories page they reached over 1500% of conversions and $47,000 in sales for some clients.
As for their work environment, employees enjoy a fast-paced one, and they have fun while doing their passion. Plus, V9 Digital also sets some time to help non-profits or mission-oriented companies.
Clients: Volkswagen, Vitamin World, PanTheryx, Inc.
Highlighted Services:
CRO
Influencer Campaigns
Social Media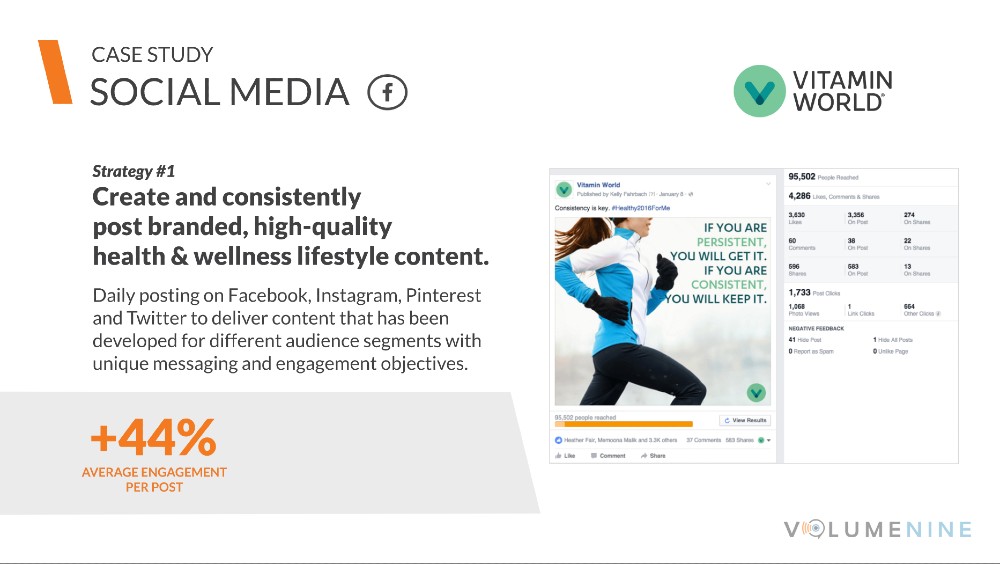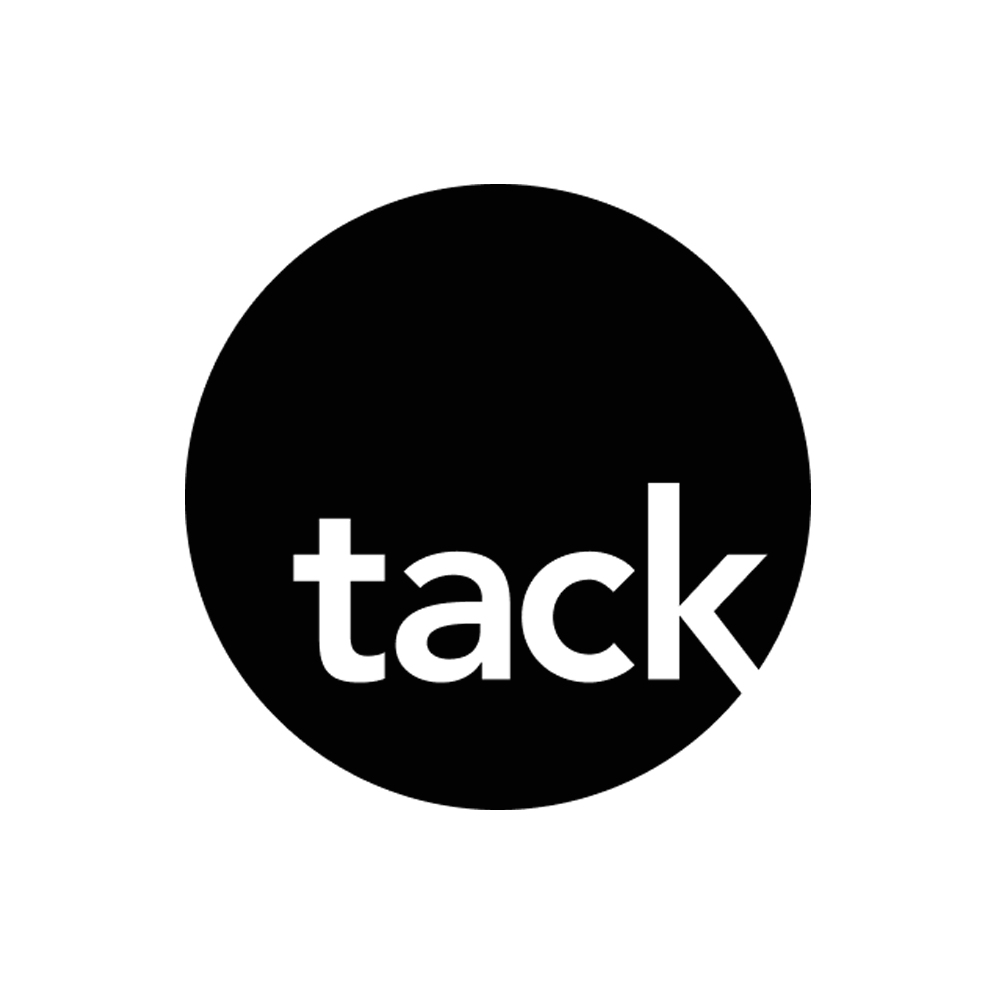 Tack Mobile is the only dedicated app and development agency on this list. They follow a five-step process that will render a responsive and engaging experience for the customers of their clients. That process starts with discovering the issues and identifying expectations upfront.
That leads to defining, designing, and building. They then deploy the solutions and updates to the clients. They attribute their skilled and talented developers and designers to address the challenges their clients face through long-term solutions.
Clients: Hunter Douglas, Microsoft, Pearson Higher Ed
Highlighted Services:
Internet of Things (IoT)
Enterprise Integration and API
Hardware