Episode #12 of Shades of Success features a conversation with Marcus Noel. I admire his mission of transforming lives through entrepreneurship and education. In the interview, he talks about how he empowers Gen Z, what keeps him going every day, and receiving a call from President Obama.
Marcus Noel
Marcus Noel is the Founder of Heart of Man Ventures and iCON – an innovative entrepreneurship app for Gen Z youth. Through iCON, the youth develop skills, make products, and build successful businesses. He graduated with honors from Morehouse College in Atlanta, GA with additional studies at the London School of Economics and Peking University in Beijing, China.
He's a Forbes 30 Under 30 honoree and JP Morgan banking alumni. In addition, Marcus is a featured speaker at The Obama White House and TEDx Youth. His work with youth has been featured in Forbes, World Economic Forum, Black Enterprise, and Blavity. Ashoka and American Express named Marcus one of the "Emerging Innovators" in 2015.
Marcus is a Global Shaper of the World Economic Forum. In addition, F.O.C.U.S, Friends of Choice in Urban Schools, appointed him as the youngest board member. The United Nations honored him as one of the " Global 100 Most Influential People of African Descent" in social entrepreneurship.

Empowering Gen Z
iCON is an innovative entrepreneurship app targeting Gen Z. By using the app, Gen Z youth can develop skills, create products, and gain economic opportunity. The app has a network of over 200k youth innovators and the base is growing. The majority of young people in the program are interested in music, sports, fashion, tech, gaming, food, and activism.
The app also allows users to take quizzes that can help them find niche interests related to their careers. Youth are also exposed to career opportunities and resources that unlock the potential within them. Gen Z consists of individuals born between 1995-2012. They are on track to possibly be the most entrepreneurial generation ever.
There are several reasons why Gen Z youth are opting to go into business for themselves. The job market is scarce and they don't want to be bogged down by student loan debt. Also, social media has allowed content creators to begin careers strictly from their phones.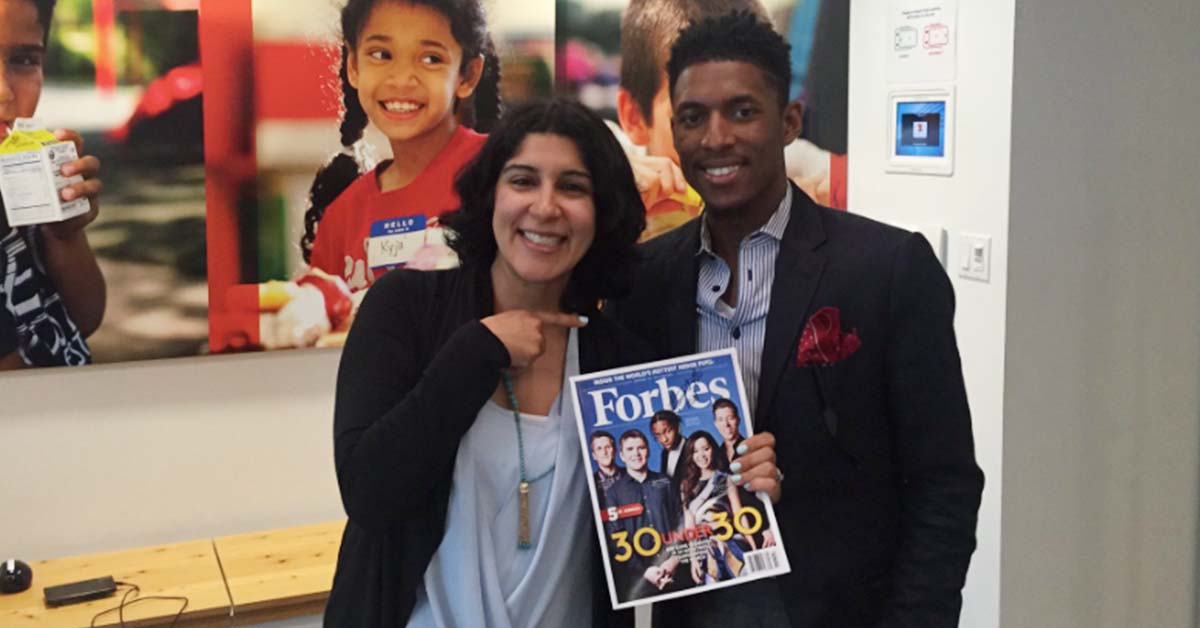 Interview Highlights
The importance of mentorship
[08:14] – "Millennials and generations that are older are pouring back into the young adults. Everybody needs a mentor and everybody needs direction. You can have talent without direction and that will lead to success.
Even if you can't be that investor or that person's career coach or so forth, sometimes it's just imparting a level of wisdom and direction to a younger person. Encouragement goes a long way because if that kid has something that they truly believe in it keeps the fire burning."
Creating the next Steve Jobs
[11:58] – "Diversity is such a broad term. It refers to gender, location, age, etc. A lot of technology is driven by Silicon Valley and there is a demographic makeup of technology entrepreneurs. This usually looks like a white male from an Ivy League school. It's kind of like the face of what technology entrepreneurship looks like. So, we have a huge opportunity to take a kid from a lower income area and turn them into Steve Jobs.
We don't have a shortage of genius or talent at all. It just needs to be cultivated. The advantage when you grow up in Silicon Valley is having tools and resources that others do not. I'd like to democratize that and allow a kid in Africa or Atlanta, Georgia to have that same opportunity."
Facing challenges as an entrepreneur
[21:07] -"Every single day there is some form of challenge. My advice for an entrepreneur is being extremely resilient, having a great deal of grit, perseverance, and tenacity. Having a clear vision is enough fuel and fire to keep going past the normal business challenges.
When you're raising money, you're going to have some investors that are late on sending their checks. And sometimes, you have customers who are stalling on payments. Every single day you are mitigating problems.
So I think to be an entrepreneur, the number one skillset is problem-solving and having those soft skills to keep a clear mind. Never let a problem become too big because it burns you out or scares you from forward movement. "
Want more Shades of Success? Check out my interview with the CEO of Coded By Kids, Sylvester Mobley.