Researchers from the Wharton School of Business can attest to the fact that content with visuals fares better than those that don't. And in 2013, according to Business 2 Community, Google claimed to have recorded a whopping 67,000 searches a month just for the word infographics. Put this info together, and you'll have an idea of why hiring infographic designers is a must for your business.
When infographics became a hit several years ago, it has become one of the best forms of visual marketing. According to Search Engine Journal, consumers and marketers alike love them. A team of professional infographic designers that can help you get your content to a higher level. Take a look at this Penji infographic example.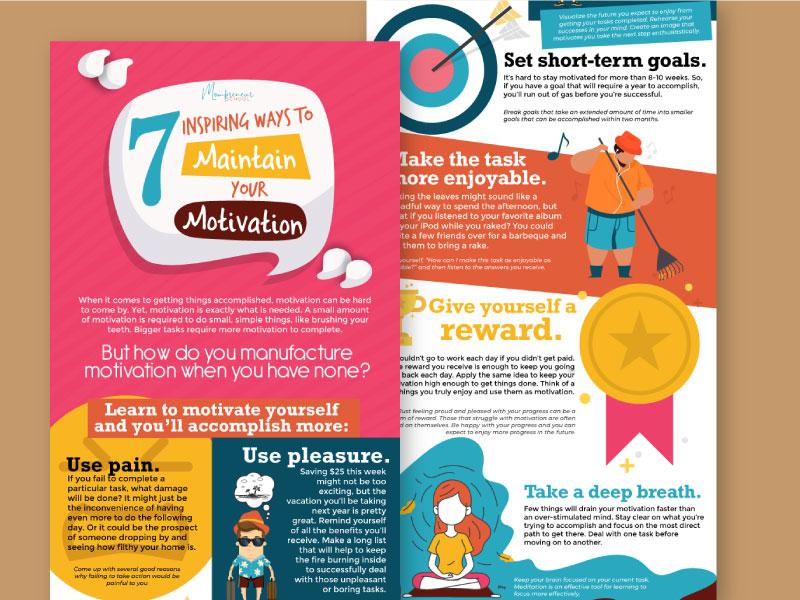 What is an Infographic?
The above image is a great description of what an infographic is. But to give you a more precise definition, an infographic is a collection of images, statistics, or charts that provides a quick overview of a particular topic. As you can guess, the word is a combination of 'information' and 'graphics.' Take a look at this infographic showing why infographics are the best:

An infographics' primary purpose is to capture an audience's attention and help them understand the content better. A good example is this infographic from the American Heart Association. Explaining heart problems can be difficult, but with this comprehensive infographic, everything becomes easily digestible.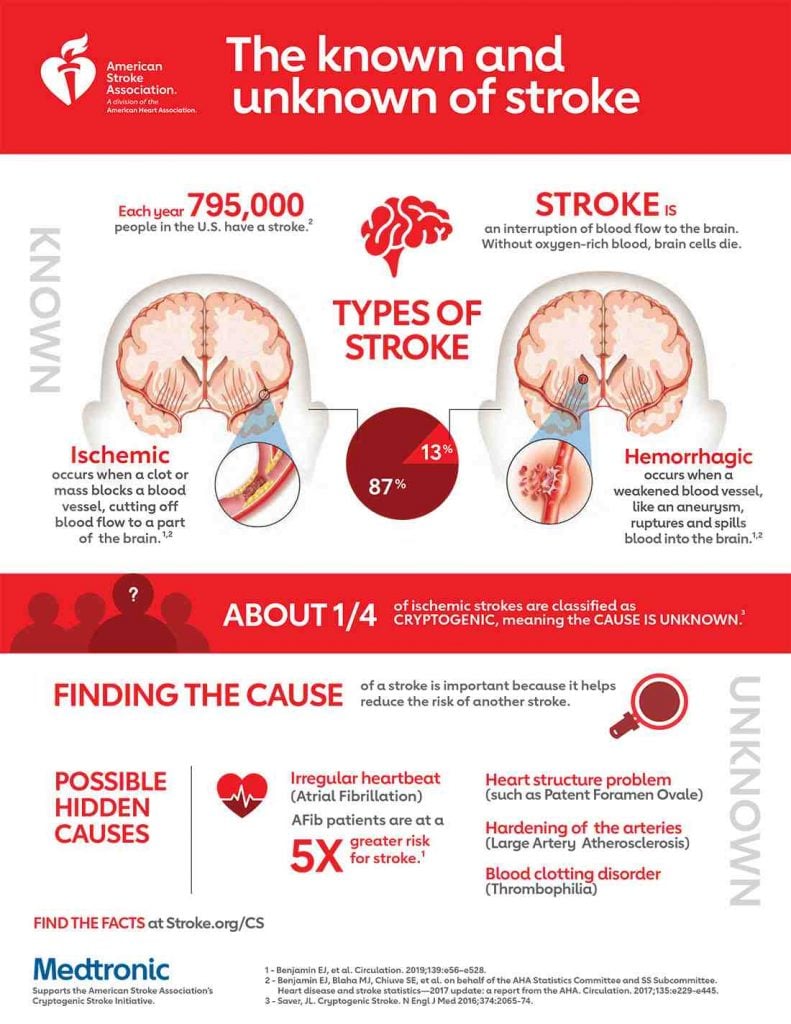 Anatomy of a Captivating Infographic
Because of its incredible power to engage viewers, we see infographics almost everywhere. Therefore, much like writing content, an infographic has to captivate and stand out. Infographic designers are seen as storytellers, and we all know the pull a good story creates. Here are the elements you should include if you plan on creating an infographic for your content:
A Killer Headline
Right off the bat, get the readers' attention with a descriptive headline. You'll want to tell them right away what they're looking at. Visual Capitalist's "20 Years of Internet Giants" has a headline that's attention-grabbing as well as intriguing. It shows clearly how the internet was dominated by names that are now entirely forgotten. Its straightforward layout and design also add impact to it.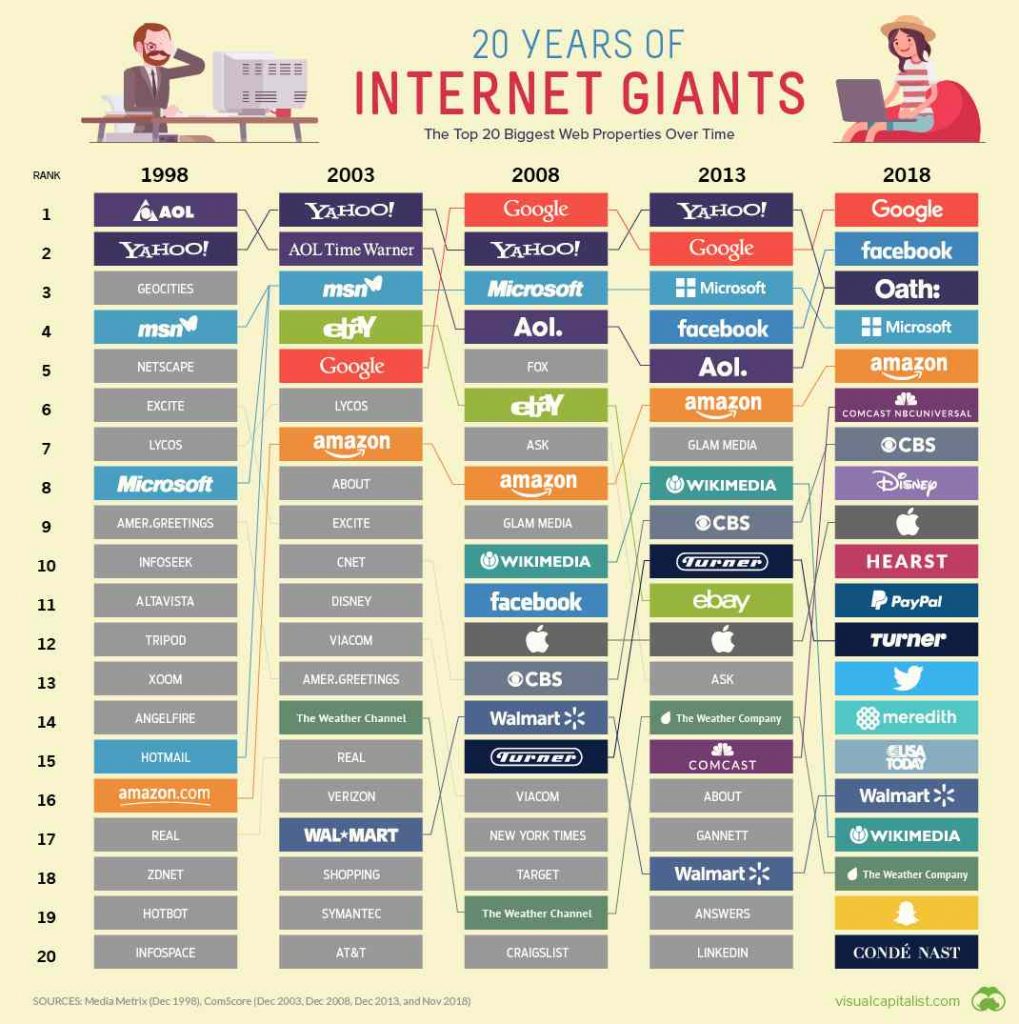 Valuable Statistics
To make your infographic more convincing, you have to include statistics in it. In its article, Writing to persuade, argue, and advise, the BBC states that statistics is a valuable tool in adding factual weight to an argument. Always ensure that the information you're adding is relevant and accurate. This infographic, taken from an article in Forbes, is one good example. Also, don't forget to give credit to your sources.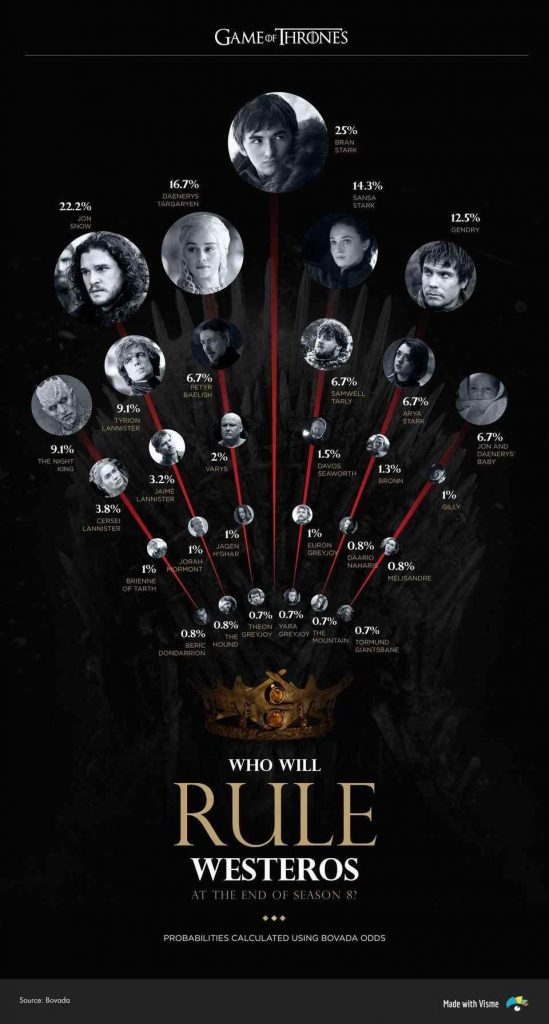 The Right Color Combinations
Colors can convey emotions and send a more profound message. To make your infographic more impactful, use the right color schemes to help invoke a particular feeling that aligns with your content. Using the GOT infographic above as an example, it would be inappropriate to use bright yellows and oranges in it, we all know that the series is about death and gore.
Amazing Graphics
Nothing can define "captivating" more than graphic design that's amazingly eye-catching. With the super-stiff competition out there, you need an infographic designer who knows their stuff. Research by HubSpot shows that readers spend more time looking at images than reading the text. The main reason your infographic has to have nothing less than the best graphic design.
This infographic, taken from an article in Entrepreneur.com, is an excellent example of the use of amazing graphics. This is definitely an artwork that only infographic designers can do.

Proper Hierarchy
A good infographic is one that tells a story efficiently. You can achieve this by having a sequential and organized placement of information. The structure and order of data are as important as the information itself. When you position your design elements in a way that fluidly tells a compelling narrative, your work is done. This Lloyd's Pharmacy infographic is a brilliant example of an infographic that has a functional hierarchy.

Concise Copy
Keeping it short and sweet is the way to go when adding copy to an infographic. An infographic is a supplement to great content, so it no longer needs to have long explanations or definitions. Make sure that the information you place in the infographic is in bite-sized portions to avoid boring the readers. Besides, too much text can result in a cluttered look and disorganized layout that can scare viewers away.
This example from Flex, a furniture store in Spain, illustrates short and sweet in the copy as well as in the design.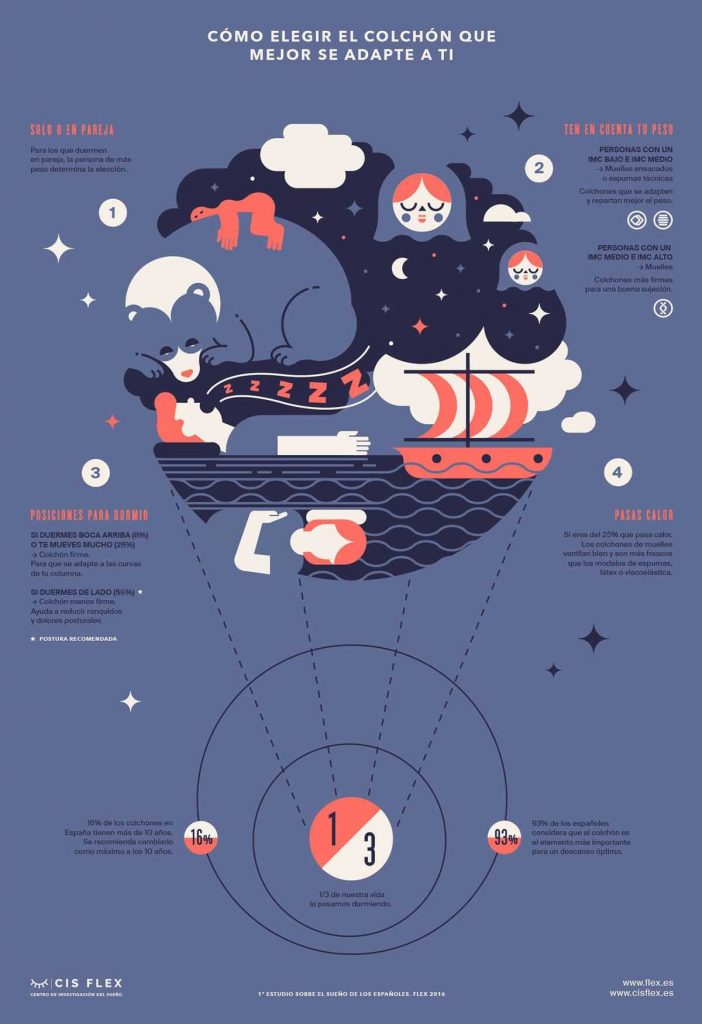 Key Takeaways
An infographic can do wonders for your content specifically and your marketing strategies overall. A summary of why an infographic designer is a must for your business, here are the key takeaways:
Tell Your Story – a narrative that engages the viewers
Lead Your Viewers – a layout that leads the eye to where you want them
Practical Value – information to feed your viewers' minds
Visual Appeal – eye candy to attract attention and keep them glued
Accuracy – well-researched data
Short and Simple – content that informs and entertains
Good Structure – laying out the data in a way that provides a smooth flow
Final Thoughts
There are many ways you can get an infographic that grabs attention, but nothing can beat the work of an infographic designer. Some websites offer you infographics in a template form, but unfortunately, the finished product will have similarities to hundreds of other infographics you'll see on the web.
Penji has graphic designers that specialize in creating infographics that have all the elements of a good one. Our team of professional designers is vetted and trained to understand the critical elements needed to make an infographic effective. The best part is, you don't have to spend a ton of money to get one design.
Our unlimited graphic design business model allows you to submit as many design requests as you want. For as little as $369 per month, the infographics of your dreams are just a request away.