Website designers are key to the success of any business website. They're experienced in creating customized and high-converting websites for their clients. But what other responsibilities do they have, and where can you hire a website designer?
Website Designer Responsibilities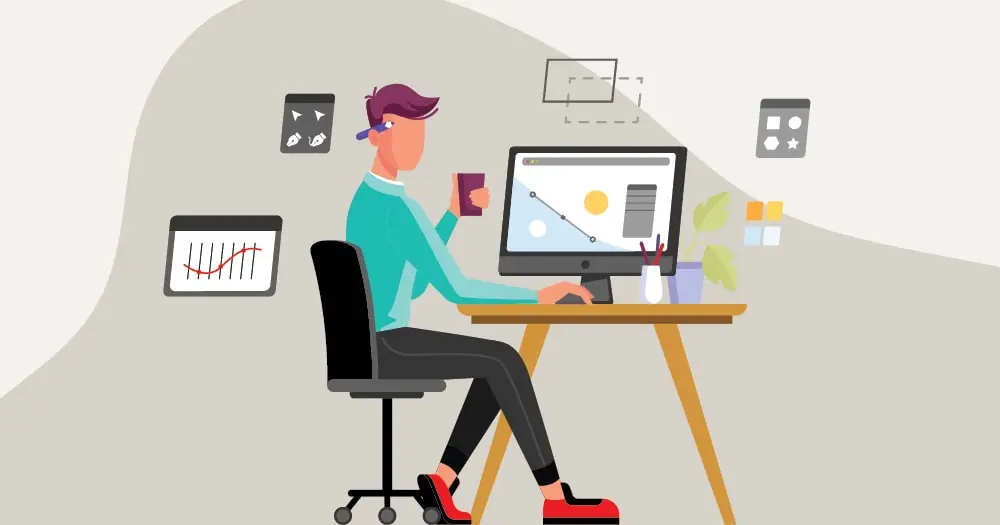 As their role title suggests, they will design your website. But what exactly is the scope of their role? Here are some responsibilities they would have:
Communicate regularly with the client
Create wireframes and layouts of your site
Produce different webpages
Observe design and branding guidelines to create consistency and coherence
Ensure website responsiveness across different platforms
Provide back-up of the site and files that web developers and marketers
Know how to use content management systems
Test functionality and modify design-related issues as needed
How about designing other assets unrelated to your website? It's another responsibility they might undertake. It's highly recommended that you talk to your designer to see if they can create other assets for your business. Even if some designers are versatile, some of them have a specialty, which allows them to master that design area.
What Website Designers Don't Do
You might wonder, should they also know how to code websites? It might be out of their pay grade, considering their concern is more on the aesthetics side of the website. But some freelance web designers may have the skill to code, which could be an advantage for your business.
What about writing content? Your web designer will be occupied in creating a web design for you. They might not be experienced in the content department. You can hire a writer for that, or you could make the copy and content for your site yourself. The key is to communicate with your chosen website designer to really know what they can and cannot do.
Finally, a web designer might not include website maintenance and management after the project is done. Although some include it in their packages, you'll have to speak with your chosen website designer about their service inclusions.
How Much Does a Website Designer Charge?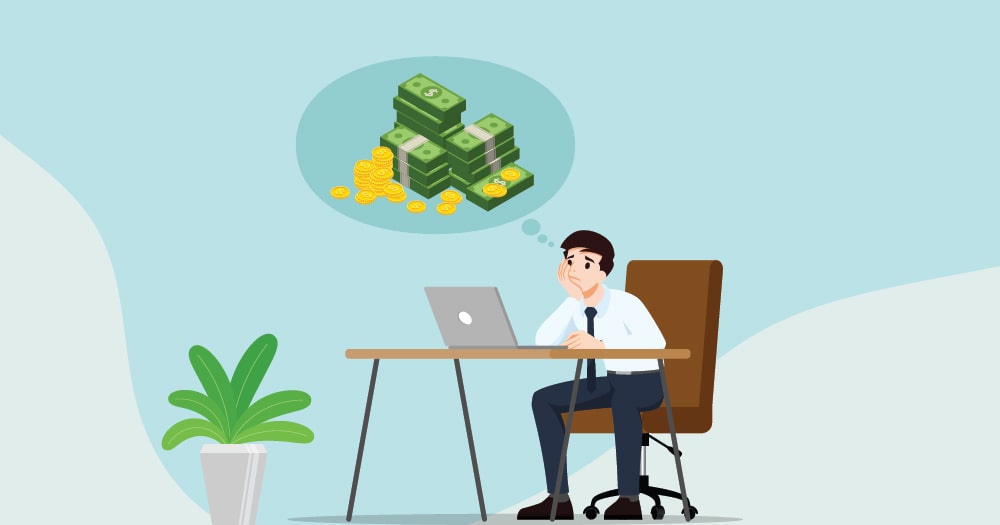 Different sites tell us varied hourly rates. Upwork says the web designers listed on their site charge at least $15/hr. Meanwhile, Freshbooks finds that it's $75/hr. Furthermore, Salary reveals that the median hourly rate for a web designer is $32/hr. Those are the rates you'll typically see for a freelance website designer.
With these prices in mind, you should reconsider hiring a freelance web designer and subscribe to an unlimited graphic design service instead. And if you want to know how much a Penji subscription costs, scroll down below to find the most affordable website design rates.
7 Steps to Hiring the Right Website Designer
Hiring the right website designer is like looking for a needle in a haystack. Responsible recruiters know how tedious the process is jumping from one freelance online marketplace to the next. Moreover, clients would have to browse through various portfolios and testimonials from previous clients to know if the website designer is fit for the job. So before you go scouring for one, here are seven simple steps to snatching the right web designer for the job:
Step 1: Determine Goals, Conceptualize, and Create Content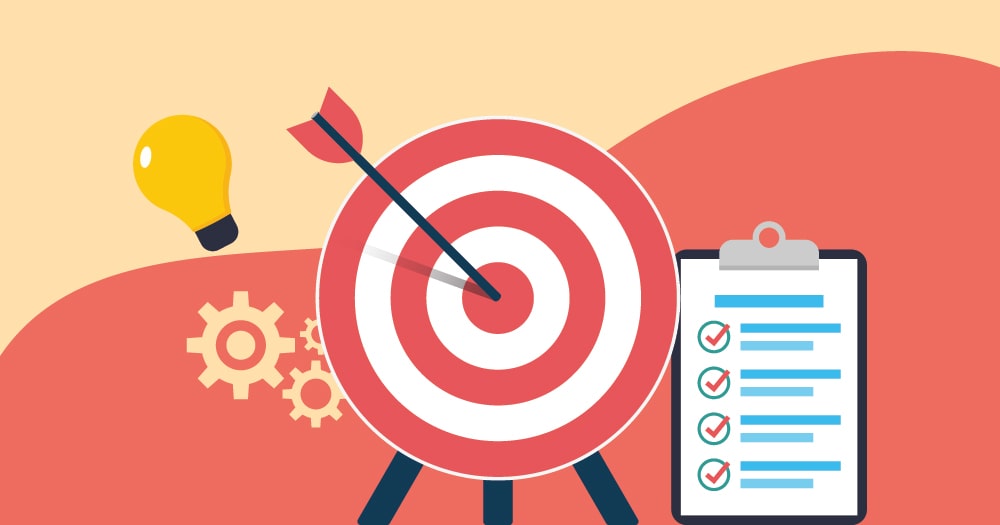 Before hiring a website designer, you should prepare all the details included in your website. After all, writing a design brief comes with the job. Plus, it's good to remind yourself why you're choosing a custom web design instead of a template. You've probably read that custom web design is much better than templated ones, and that's a fact.
Do you want more visitors to your site? Do you want to convert more visitors as clients or customers? Perhaps you want a website to establish your online presence?
Questions like these will help you understand why you're setting up a website. From there, your designer can produce a web design that meets your goals.
Of course, you should also put together your content. You can come up with the content or hire a writer to help you with that. Plus, you can also check out web design inspirations. You can use that as a reference when writing content and looking at different designs when you submit the design brief.
Step 2: Identify your Budget
You may have to set aside $1,000 to $10,000 for the web design. Yeah, it could go that high. But that's a better investment than using a template on your website. However, if you're working with a limited budget, Penji is an excellent and cost-efficient option. Check out the pricing and a special promo code below.
Step 3: Write a Design Brief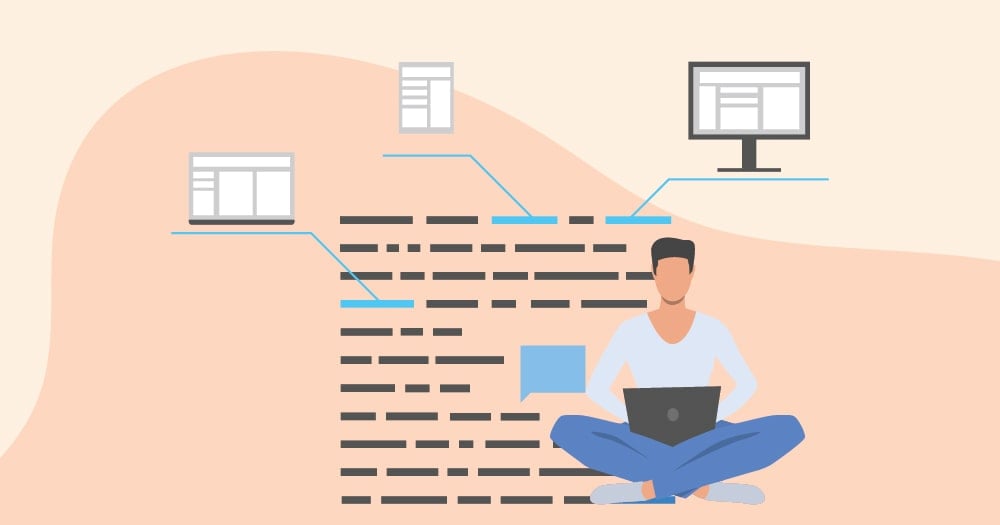 Before you hire a website designer, you need to prepare a design brief. You will thank yourself in the future for having readied one before you hire a website designer. But what should you include in a web design brief? If you're unsure, you can start with the following:
Business profile
Target audience
Goals and Objectives
Known competitors
Features
Technical requirements
Design assets and brand guidelines
Project timeline
Website examples
Step 4: Search for the Web Designer
Once you finalize your web design brief, you're finally ready to venture out to the internet and search for your web designer. Fortunately for anyone searching for one, thousands are available for hire as a freelancer or part-time or full-time employment. That said, even if you have a wide variety of freelance web designers at your fingertips, narrowing your options can be challenging.
You might end up dedicating a significant amount of time going through different freelance marketplaces and interviewing a web designer. But if you're still adamant about finding a freelance website designer, here are some freelance marketplaces to consider:
Upwork
Fiverr
Toptal
Freelancer
PeoplePerHour
Step 5: Check Designers' Portfolios
Once you've decided where to find and hire a website designer, your next step is to narrow down your choices. Luckily, most of the sites mentioned above would include portfolios of your candidates' previous works. In some instances, they would also have a portfolio website, which you could peruse and help you make a decision. From there, you can start the interview and vetting process.
Moreover, you can even ask web designer applicants to undergo a series of paid web design tests. This way, you'll be able to tell if their work is suitable for the project.
Step 6: Interview and Ask for References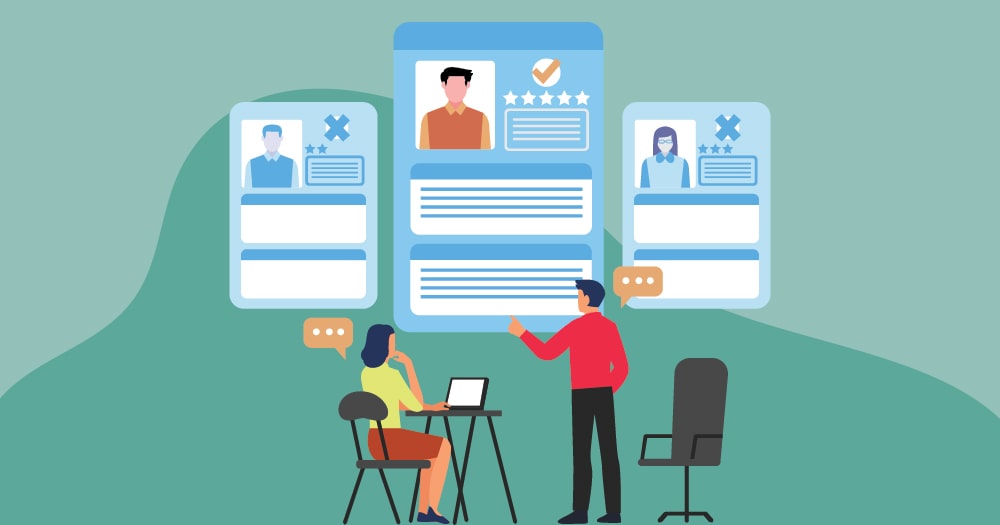 The next step in the hiring process is interviewing your candidates. Of course, you want to ensure that the designer you're hiring is the right fit. Some of the things to ask them are:
How long have you worked as a website designer?
May I see your previous work?
What software applications do you use in making your website designs?
How long do you usually work on a web design project?
How many revisions can I ask, and how much would they be?
Do I have full ownership of the design and all its other assets?
What assets should I supply when you're designing my website?
Plus, before you say yes to one of your selections, ask them for references as well. It will help in deliberating the right fit for your business. Portfolios can show you their expertise, but not their character and attitude towards work.
Step 7: Iron Out All Details Before Starting the Project
Before starting your project with your chosen web designer, reiterate and emphasize work-related information. Your designer may renegotiate their payment terms. Or you might have a change in plans where they can work or how they should work for you. This step is often overlooked, and you don't want to make the mistake of not finalizing details. You might end up hiring the wrong one and you'll end up searching for another web designer.
Hire Penji as Website Designers
Realistically, it could take weeks for you to finalize a web design. This is true if you're launching a new website. But you can avoid the endless days of waiting and being stuck with just one webpage to finish. You can easily do it by subscribing to Penji.
We can cut down the number of hours (and even days) and cost for your website design!
For only $499/mo, you can request web (and even app) design! Plus, request all other graphic design work you may need for your brand new site and business. But what about turnaround time? Your designer will upload the first draft of a webpage within 24 to 48 hours, and you can provide feedback without paying extra for revisions.
Why not try this out for yourself! Penji has a 15-day, 100% risk-free guarantee. Subscribe now and see what Penji can do for your website design and business!