Businesses can celebrate Halloween by hosting an in-office or local community event, attending a trade show, or trick or treating. At these events, you don't want to be empty-handed. Whether you're promoting your business or doing local activities, you need to be ready by giving away promotional items. Read more below the BEST and boo-tiful Halloween promotional ideas to hand out to prospects, clients, or customers.
But before that, we have FREE spooktacular Halloween graphics you can download and use. Add a little flair to your giveaways by using the character illustrations or patterns! Or if you're handing out flyers, there are Halloween-themed flyers to choose from as well! Download your freebies here!
Benefits of Halloween Promotional Items
Admittedly, people have this preconceived notion of getting free stuff during a trade show or any business-related event for that matter. So this is an excellent time to see eye to eye with highly targeted leads that might turn into high-paying customers. If you're skeptical about the expenses for giving out hundreds of Halloween promotional items, here are some long-term advantages that might make you think otherwise.
Heightened Brand Awareness
According to a study by the Advertising Specialty Institute, people who receive promotional items keep them for an average of eight months. After that "holding" period, they are likely to pass it on to others who can use those products. Come to think of it, promotional products have more marketing longevity than other paid digital marketing strategies.
Cost-Efficient Marketing Approach
Companies usually buy these promotional items in bulk. To minimize the expenses, they can purchase products in bulk separately and hire different services to put everything together. And since these items are usually passed on to similar circles, the marketing reach could be more far-reaching than you think.
Beat the Competition
Seasonal promotional items should have a tremendous impact on prospects. For example, one way to make your promotional products stand out is to incorporate killer graphic designs that resonate your branding. Another way to sprinkle your company's personality and culture is to integrate an awesome catchphrase that'll make people remember you. One way or another, giving out promotional products already gives you an upper hand over competitors who don't even bother.
Develop Affinity
Consumers who receive promotional items will have a strong inclination towards the brand. In fact, some may even reciprocate and do long-term business with the company, especially if the products are exceptionally good. Overall, this forges business partnerships, instills loyalty, and establishes subliminal retention tactics.
10 Awesome Halloween Promotional Items
Before deciding on your Halloween promotional items, consider one thing first — brand alignment. For the marketing approach to work, correlate the products to your brand or industry. Secondly, these products should be valuable to consumers and must be frequently used.
Last but not least, your company logo must be imprinted on promotional products or all your efforts will be futile. So without further ado, here are some Halloween-themed promotional items you can try for the next big event.
Eco bags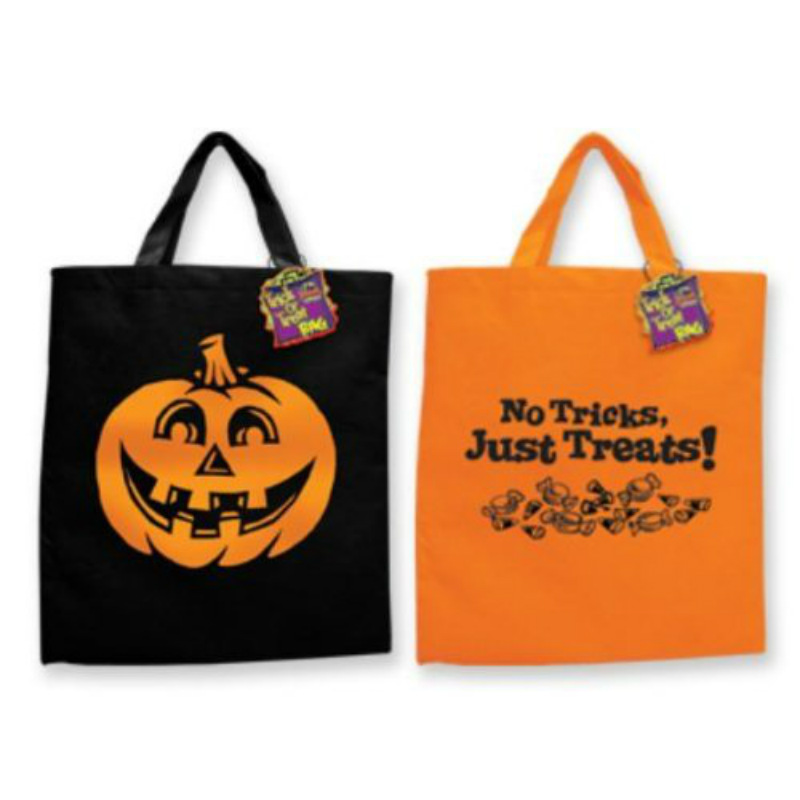 The simple Halloween promotional items that could be extremely useful for day-to-day tasks are eco bags. They are sturdy and provide ample space for your graphics that will really trot out. Eco bags are also great as an infinite marketing approach as they're usually carried in public. Plus, any industry can see brand alignment with eco bags.
Drawstring backpacks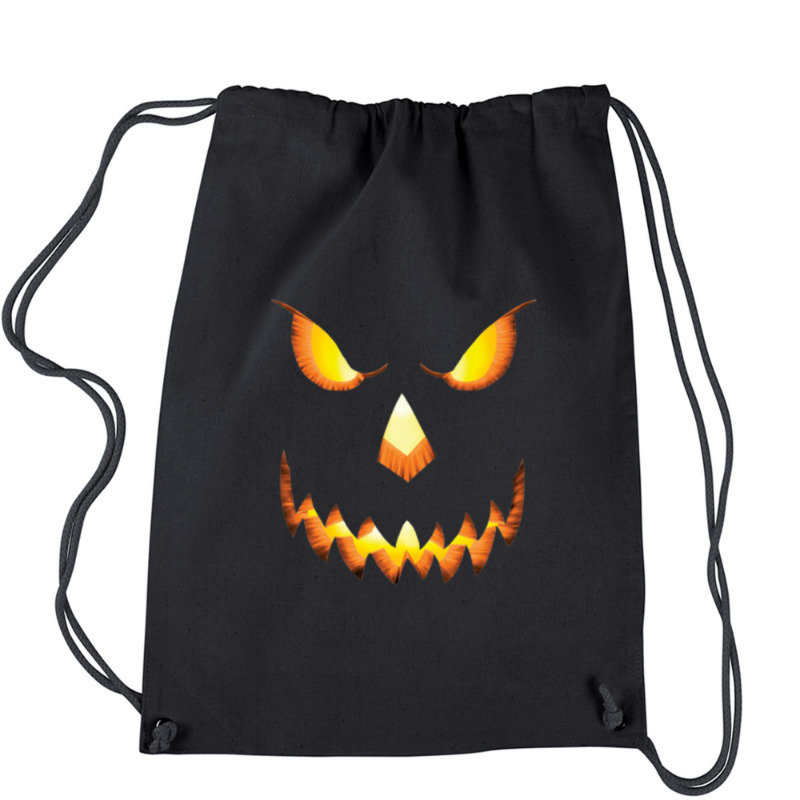 Another of those stylish, convenient alternatives, drawstring backpacks are perfect for the education and hospitality industries. They're also cheap and easy to make. Startups can even sew these, provided that they have a reliable sewing machine, of course.
Popsockets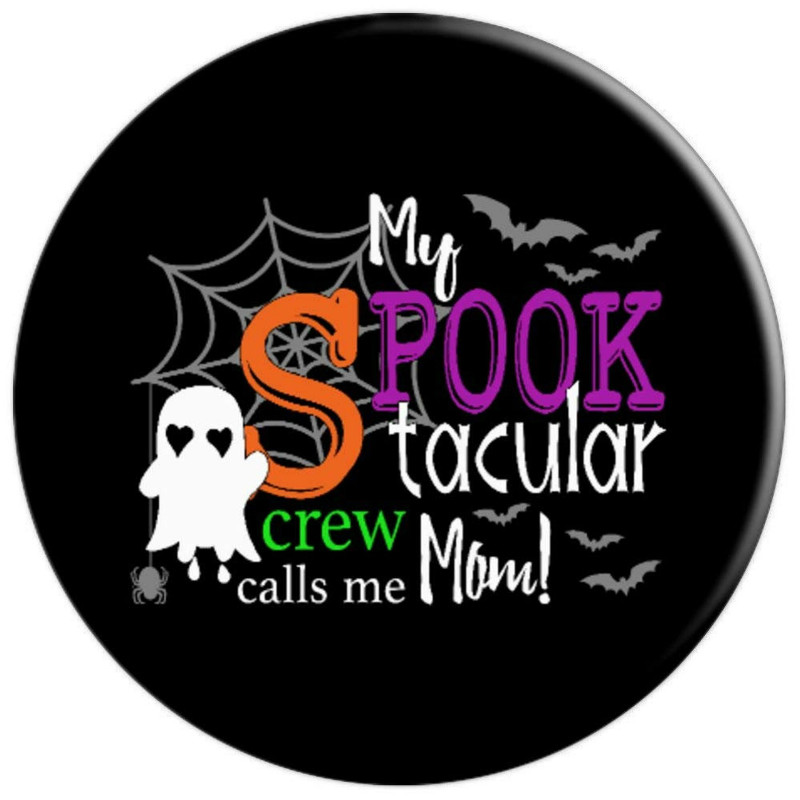 Popsockets are not only useful, but they're very marketable as well. Aside from the fact that almost all people worldwide own mobile phones, popsockets add style and personality to each individual. In this case, you're adding your branding's character in an already prevalent product. Ensure that the design is simple and impressive with a chiseled logo as popsockets only give you a small coverage. Anyone in the computer, electronics, or e-commerce industry can use these promotional products.
Credit card holders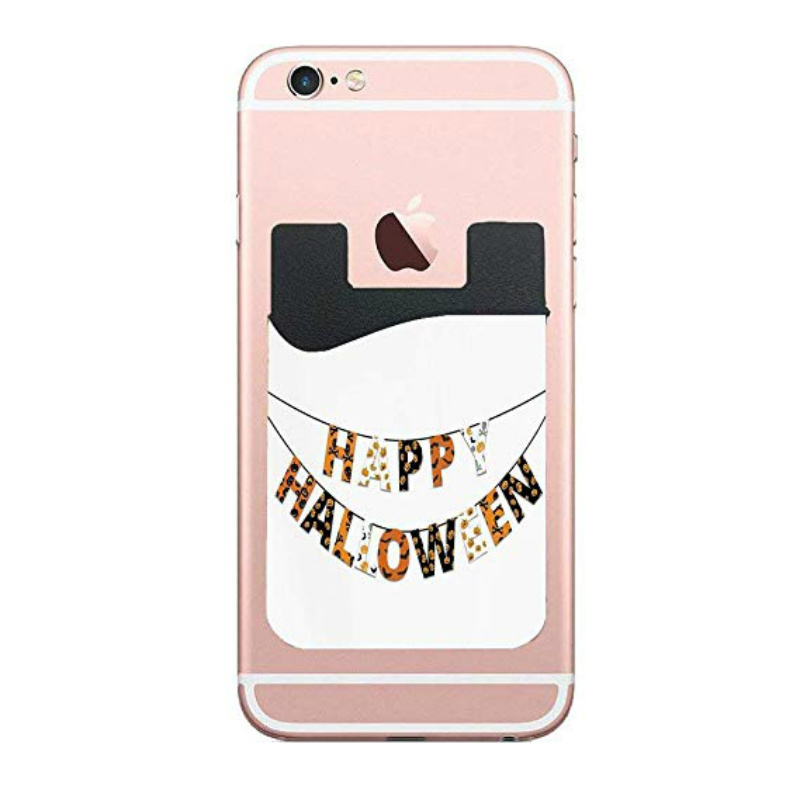 You can play around with the credit card holder design as your Halloween promotional item. You can either create it as a separate credit card holder or a convenient credit card holder with a metal ring attached at the back of a portable device. This is perfect for financial industries like banks or financial technology companies.
Reusable water bottles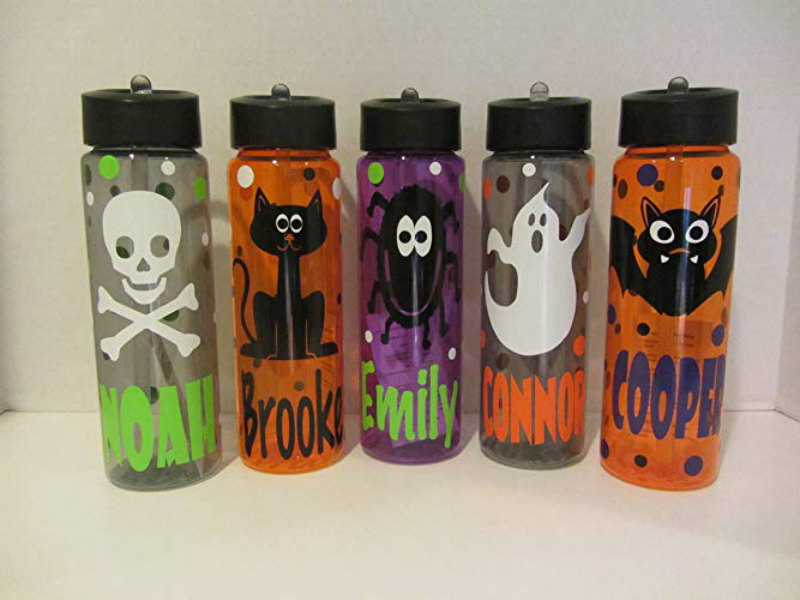 As more people are leaning towards a sustainable lifestyle, distributing reusable water bottles couldn't have a more appropriate timing than this Halloween season. This is a brilliant idea for the pharmaceutical, healthcare, and fitness industries. Looking for inspiration for a water bottle print design? Don't forget to check out the work our designers have done in the past.
Halloween-themed cupcakes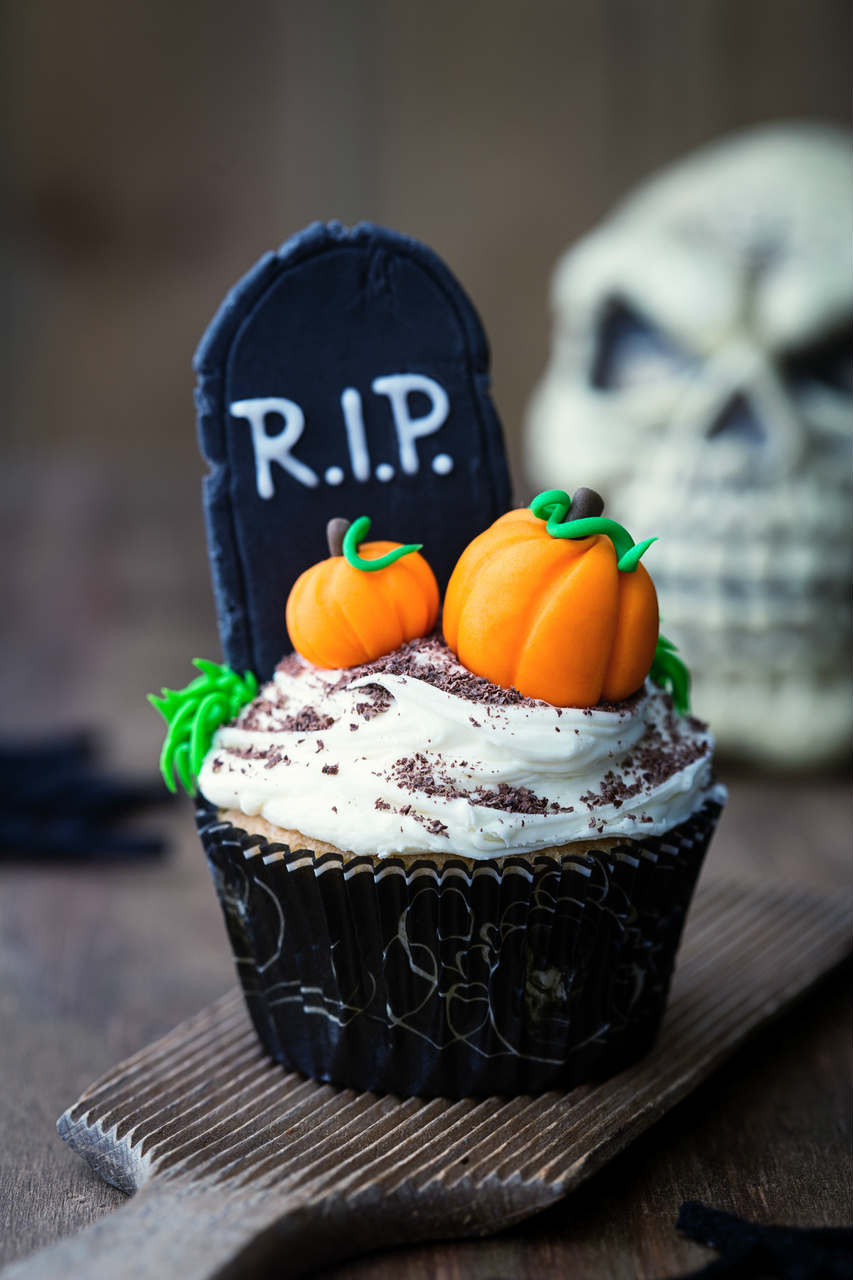 Although this is a perishable Halloween promotional item, nothing is more suitable than when you're in the food industry. Halloween-themed cupcakes may not don your logo, but the cupcake taste alone should be more than enough to promote your business.
Spooky t-shirts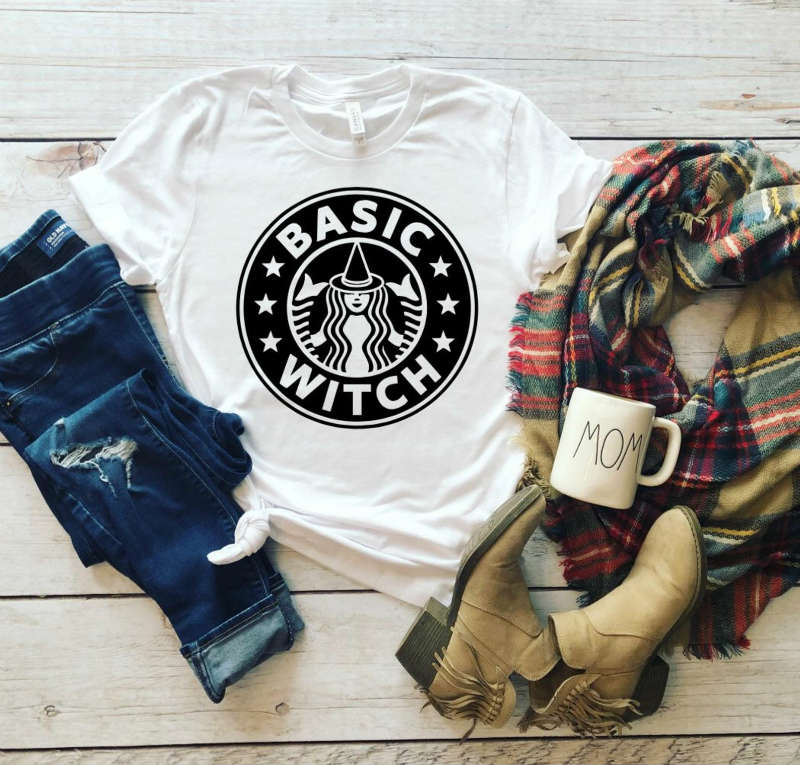 If you want to play it safe, t-shirts could be excellent Halloween promotional items, especially for apparel e-commerce or fashion industries. They can be worn anytime and anywhere for all the world to see. Plus, companies can play around with an eye-catching graphic design that will make their shirts stand out.
Breath mints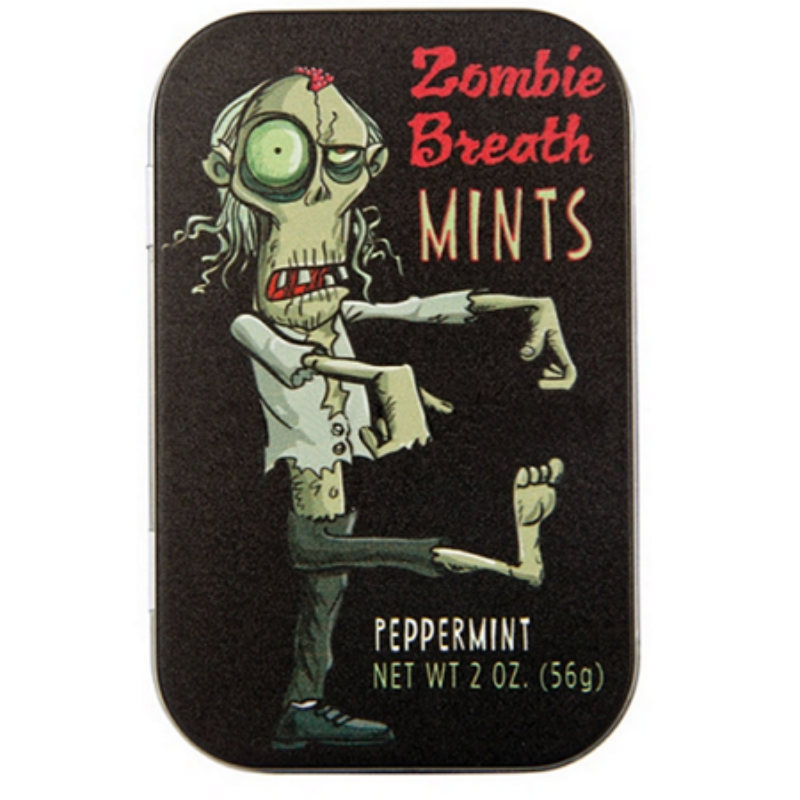 Breath mints in small, reusable tin cans are also acceptable Halloween promotional products. Any industry can try these products as basically anyone can make use of breath mints.
Stress balls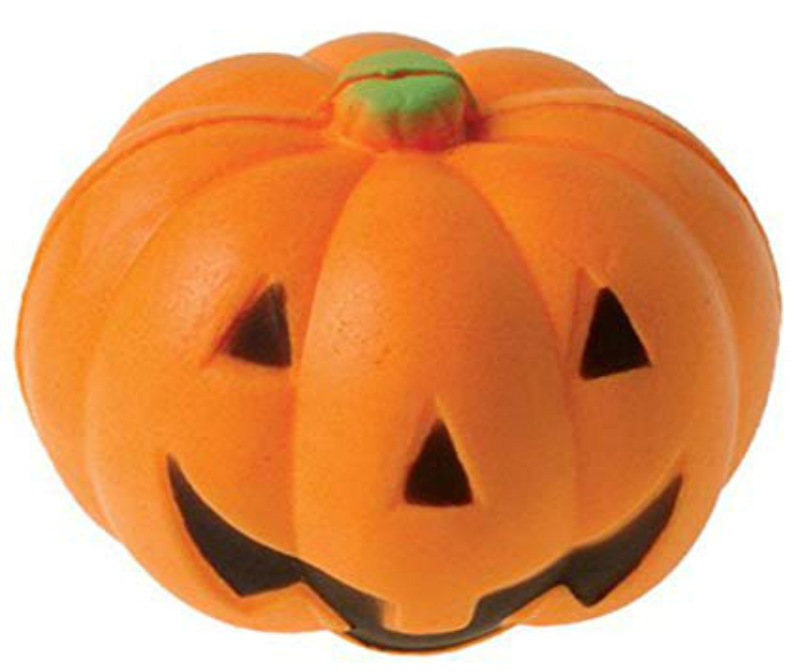 Stress balls are perfect for combatting customer pain points. Mostly, the attendees during trade-related events are either employers looking for partnerships or employees looking for better products and services. That said, stress is the common denominator between the two. And what better way to provide value than to relieve their stress through creepy Halloween-themed stress balls.
Keychains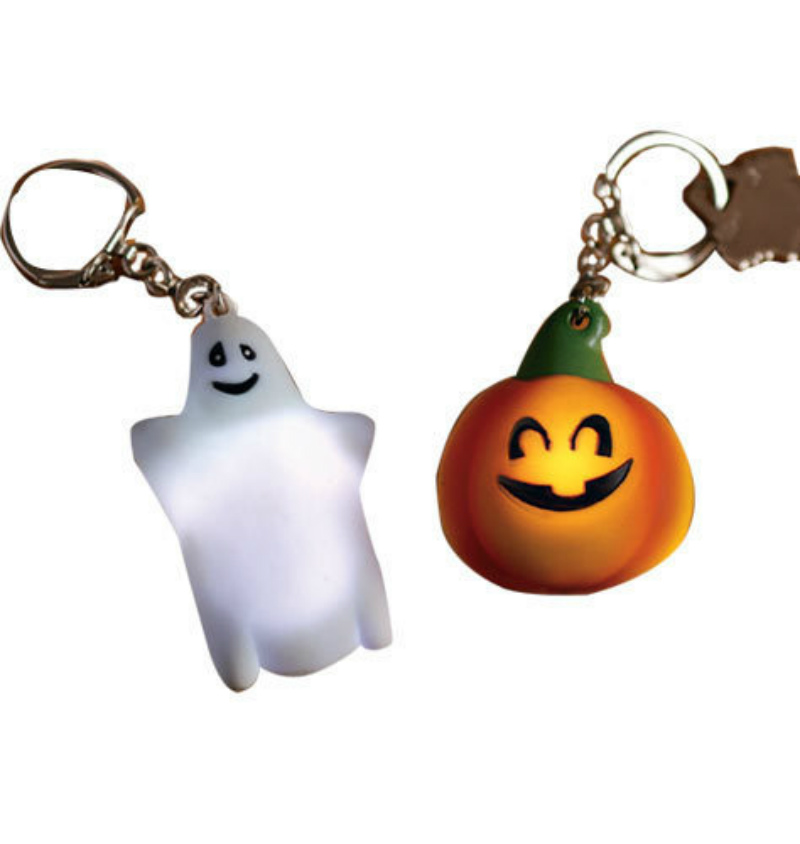 The most all-around keepsake there is, keychains are the go-to souvenir when you're traveling. And speaking of traveling, the transport industry, car manufacturers, and even construction companies can embed their brand names on these items for increased memorability.
Requesting Promotional Product Designs from Penji
Let's face it – the business won't be able to enjoy the full benefits of giving away promo items if they don't show your branding. May it be a stylized image of your logo or a special Halloween look you're launching, the visuals are a crucial part of the campaign. Otherwise, you'll just be handing out free stuff with little ROI to expect.
Luckily, Penji is here to do the design heavy-lifting as you focus on other facets of your Halloween campaign. It only takes three simple steps to request a design from us!
1. Create the Project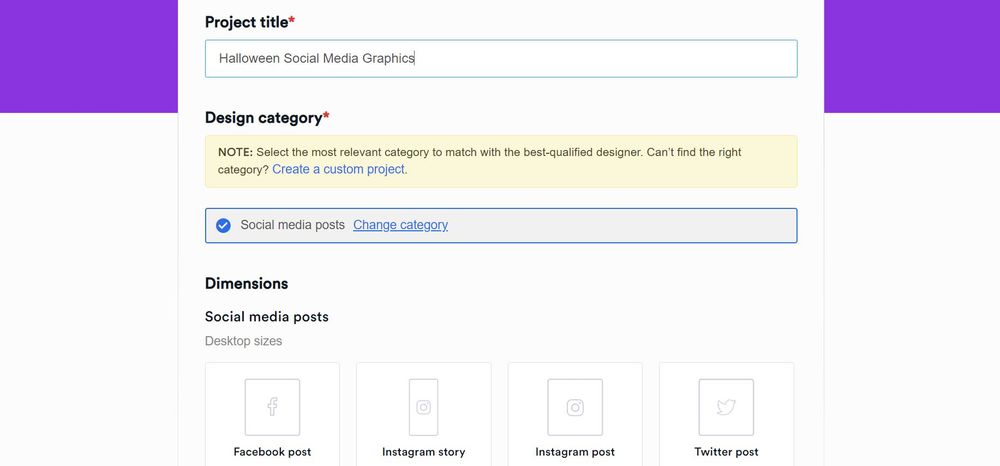 In the Penji dashboard, click New Project. Type the title of your project and select a design category. If you can't find the material you need from the categories, select Custom Project. In the description box, type the details of the project. You can also select a color palette or royalty-free images you'd want to incorporate in the design. Click Create Project. The project will be assigned to a designer who specializes in the category you're requesting.
2. Review and Revise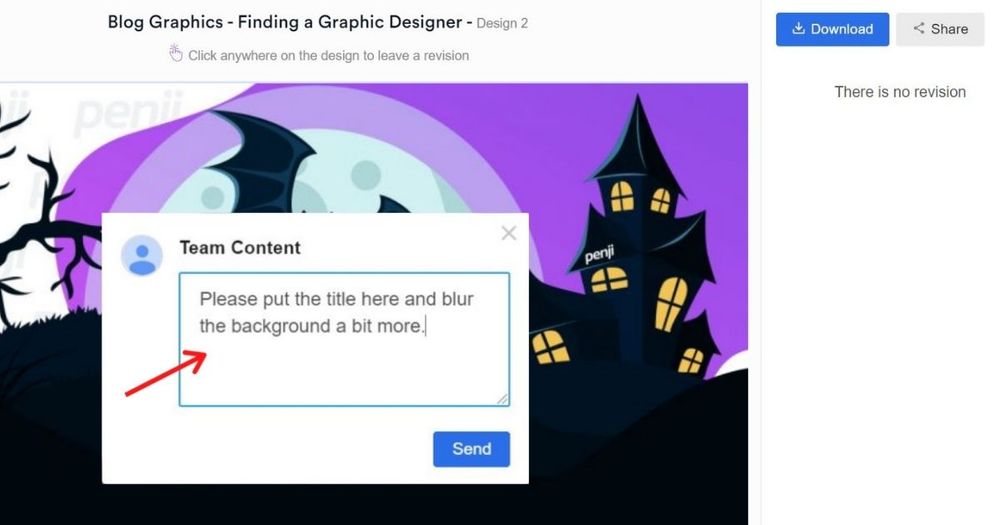 If the designer has any questions, they may get in touch with you to make sure that you're both on the same page. In 24 to 48 hours, a draft will be submitted to you. To view, simply click on the file within the thread.
Want to change anything? Click on the part you want to be revised and type in your comments. The draft will be returned to the designer for revision.
3. Download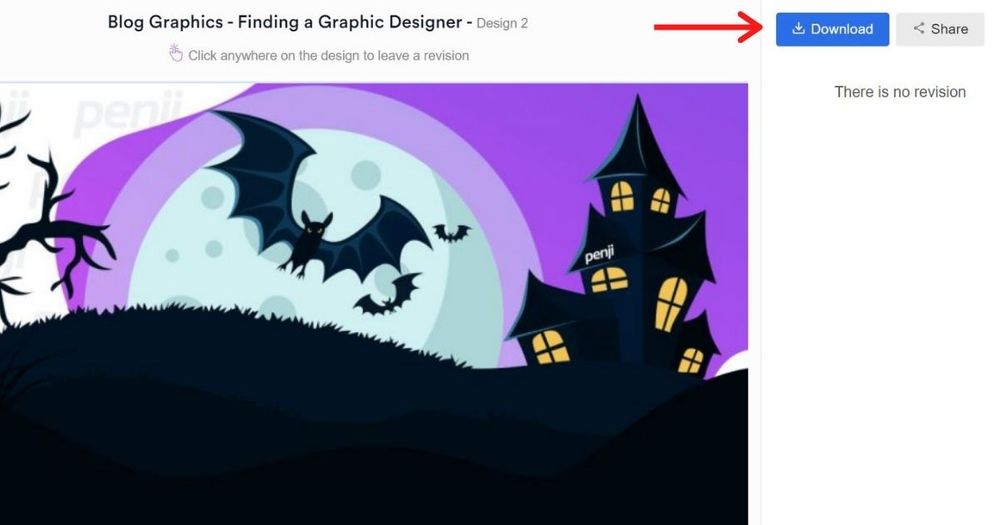 Once you're happy with the design, click the Download button and it will automatically be saved to your computer.
Wrap Up
Overall, Halloween promotional products shouldn't revolve around mainstream items. As long as the items provide convenience, enjoyment, and satisfaction, they can be an effective decoy marketing to boost sales.
Sign up and see for yourself how we can help you amplify your Halloween campaign!