Google Keywords Research Simplified
by Johnathan Grzybowski, 02/09/18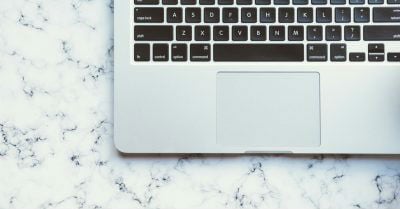 Do you find yourself in this situation? You're writing quality content, but you're not moving up in the search engine results? Lots of writers experience this. Google keywords research is the first step to ensuring you're on Google's first page of search results. You can improve on your keywords to move up in search results.
Using Google's Adwords Keyword Planner tool is a must. It's an official Google product that estimates the traffic your target keywords will get. The tool can also help find more suitable keywords for your blog or article topic.
You must have an Adwords account to use the planner tool, but it's free.
Blogging is all about SEO-optimized content. Of course you need quality content, but at the same time, you need the SEO optimization to rank highly in Google's search engine. In Adwords, you're looking for keywords that have a high search volume to add to your content. The bottom line is that the search engine bots have to understand your content.
Start with a complete keyword search. This is important for three reasons. First, you'll find keywords that drive targeted traffic, and that translates to more revenue. It also helps you find keywords that you might be missing out on. Finally, you can analyze your competitors' sites and see what keywords they're using and how they're ranking. You can add filters to your search to narrow in on target country and other niches.
Ideally you want Google keywords that produce maximum traffic with the least competition. Advertisers complete for keywords, and the competition will show you how difficult it will be for you to rank using that keyword. Ideally, you want a low competition for a great keyword.
Once your research is done, each blog post should ideally contain about five to ten keywords. Make sure they specifically relate to your topic. Avoid adding random keywords. It's called keyword spamming and it won't get you traffic!
Use keywords consistently from one post to the next. For example, "website" and "web site" and "websites" are all different keywords, at least as far as Google is concerned, so choose one and stick with it.
Many writers make the mistake of doing keyword research too late. They start with their own keywords, find out they don't work well, then they're stuck. Do the keyword research first and start out right.
Follow these great tips so you don't miss out on better rankings and more traffic.