In this day and age of ad-blocking software, it's clear that consumers take advertisements nonchalantly. Standing out from the competition has now become increasingly difficult. And technology has afforded almost everyone the capability of creating a good advertisement even if they aren't qualified to.
The line that separates the good from the bad advertisements is so thin. It would be best if you had them done professionally to get them done right the first time.
What is a good advertisement?
A good advertisement is one that informs and positions your brand in the best light to people who are likely interested in your products. These ads should capture your products' best features and benefits and make your brand sound more appealing to target audiences.
What are the qualities of a good advertisement?
A good advertisement hooks viewers right off the bat. Whether the viewers buy or not, they should act on the next step that pushes them down the sales funnel. Here are some qualities of a good advertisement:
Persuasive
Targeted
Creative
Original
Promotional
Personalized
Ethical
Consistent
Should be part of an overall advertising strategy
What is a good advertisement or commercial?
A good advertisement or commercial will only work when all these factors are present:
High-quality graphics
Compelling headline
Persuasive copy
Call to action
The Difference Between Good and Bad Advertisement
As stated above, it may be hard to recognize what separates good advertising from the bad. Even big-name brands such as Pepsi are known to have created ads that they soon apologized for. Their Kendall Jenner ad released in 2017 has sparked outrage. This was probably not their intention as no one would deliberately produce an ad that would result in so much negativity. And sadly, they aren't the only ones, proving that these things really do happen.
Since it is roughly a hit-or-miss venture, the only way we can learn to discern the difference between good and lousy advertisement is to look at some examples. Here are five good advertisements to get you inspired, and five bad ads you should avoid at all costs.
The Good
Absolut

If there's anyone in the world who might have unlocked the secrets to the fountain of good advertisements, it is Absolut. You'd be hard-pressed to find the best among the many amazing ones they did. Their overall branding style is simple, balanced, straightforward, yet never dull. These ads may look the same, but they're brilliant and consistent.
The imagery is striking, and its minimalistic approach makes the brand stand out. The ad has seen hundreds of variations but still stands the test of time.
Old Spice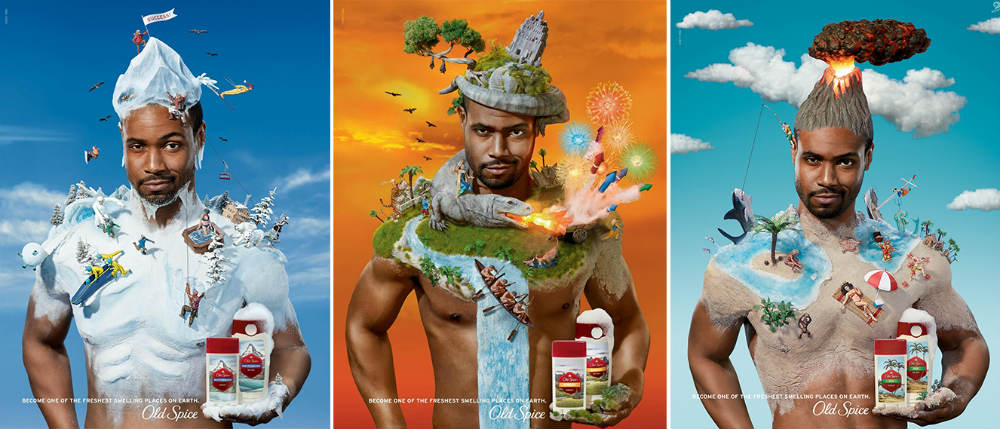 Displaying a great combination of humor, creativity, and self-awareness, these Old Spice ads are the perfect examples of good advertising. Their millions of views on YouTube is testimonial enough that people viewed them for fun instead of being shoved to their faces. It also shows that superb ads need not be severe or brimming with valuable information. You can be nonsensical, and people will still love you for it.
IKEA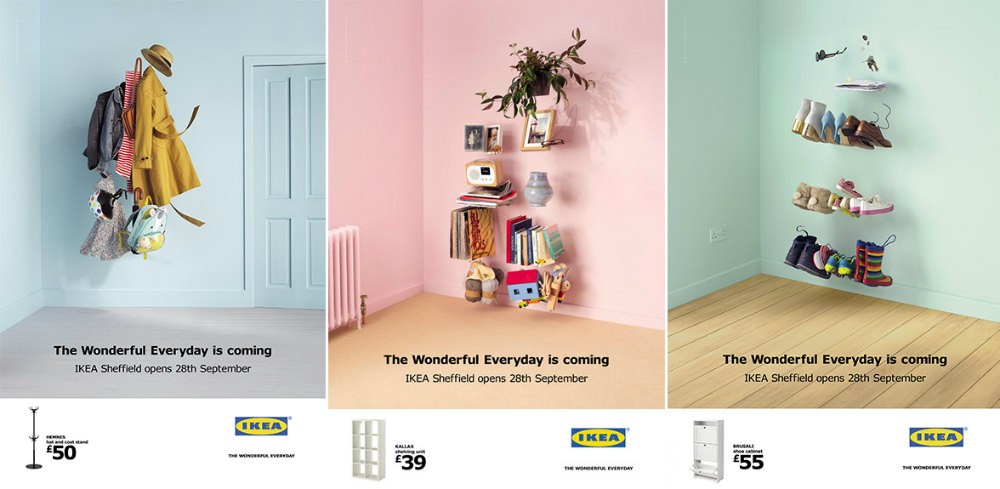 One measurement of a brand's success is its influence. When most people are aware of your company, it only means you have successfully created a strong and clear brand identity. Their ads have always been ahead of the game, creating experiences instead of just selling their products. Their success stems from their model of giving their customers a good experience, which is what makes them stand out. Consumers can shop anywhere, but if you make it enjoyable for them, you can consider yourself triumphant.
Generate leads the most obvious way

Your next ad will do well...if the design is right.

I need this!
Pedigree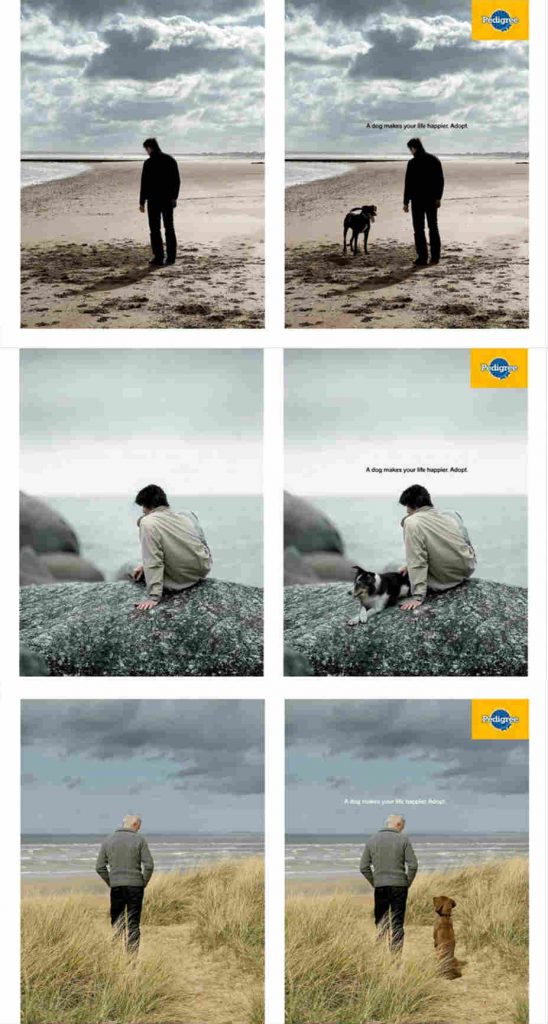 Words are a powerful tool to create good advertisements, but sometimes, images alone can say it all. These ads from Pedigree are proof that the best advertisements don't have to have too many elements to convey a message. You don't have to get someone famous to get leverage for your ads or use fancy backgrounds or locations to make your point. A strong message and thoughtful photograph can make a huge impact.
Volkswagen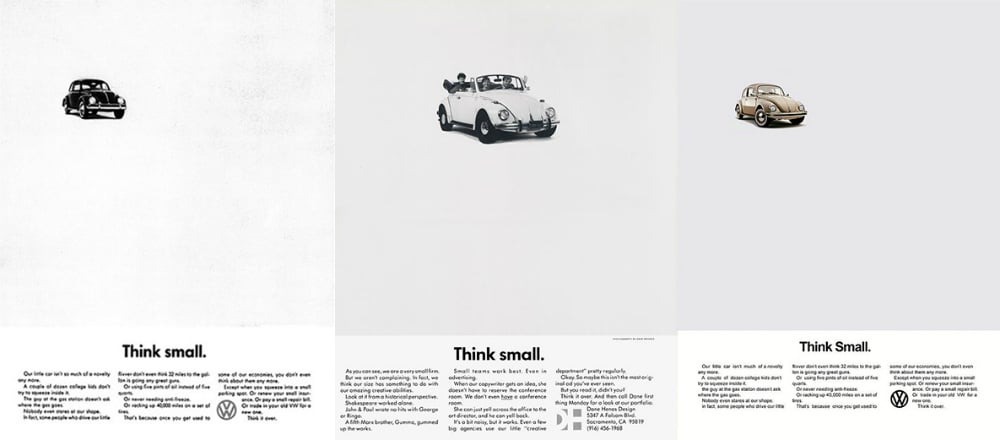 Companies use persuasive advertising to convince consumers towards a particular belief, usually resulting in the purchase of their products. These Beetle ads were effective in persuading people to shift from buying big cars into thinking small. As evidenced by their success until the company stopped producing these little cars, Volkswagen used this campaign throughout the years.
KFC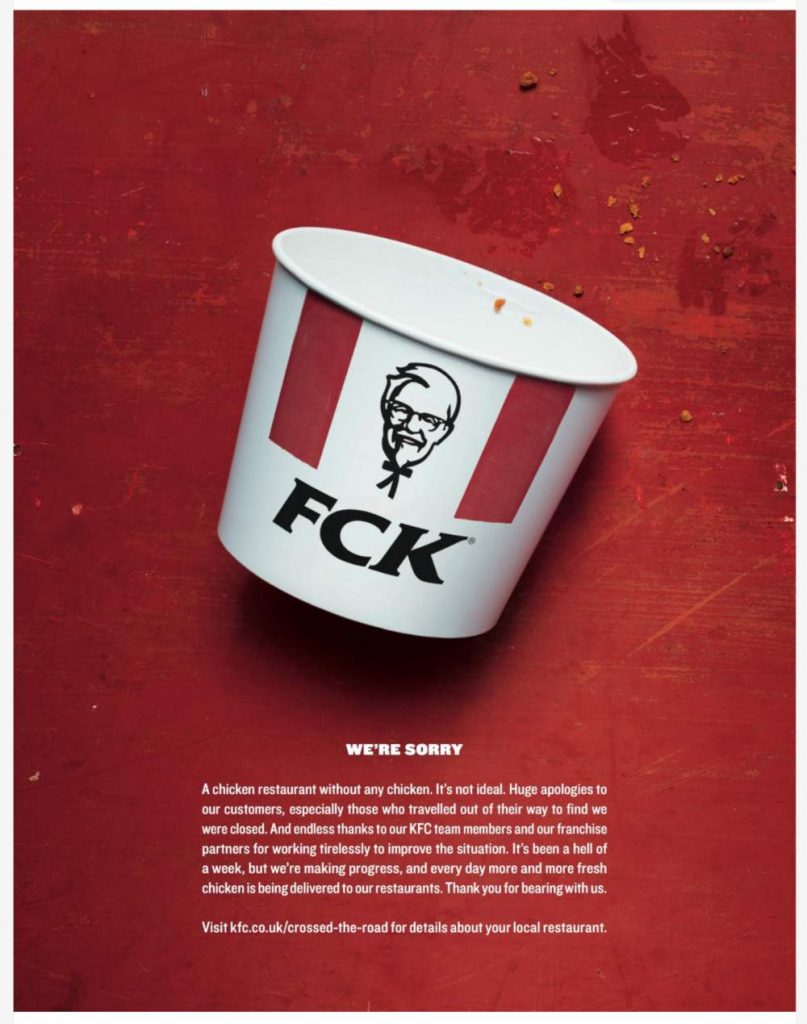 Rare would you see apologies in advertisements. Most would use press releases, blog posts, or emails to express it. However, KFC didn't hold back and used an ad to apologize to its customers because their store didn't have enough chicken supply. They even changed the letters of KFC to FCK. Add one letter, you get the swear word, and they acknowledge where they went wrong.
California Milk Processor Board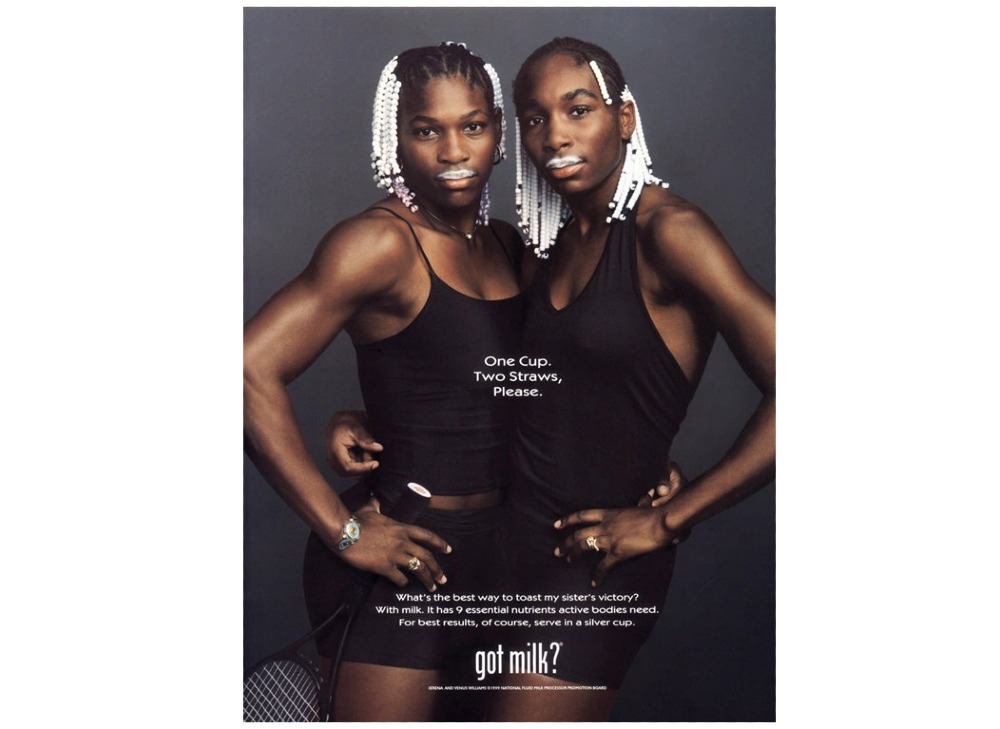 Many know the Got Milk campaign, but only a few know who started it all. The California Milk Processor Board made the campaign successful by adding milk mustaches on celebrities or famous figures. Thanks to this campaign, sales for milk rose by 7%. It's a good and effective ad campaign that remains significant and memorable.
McDonald's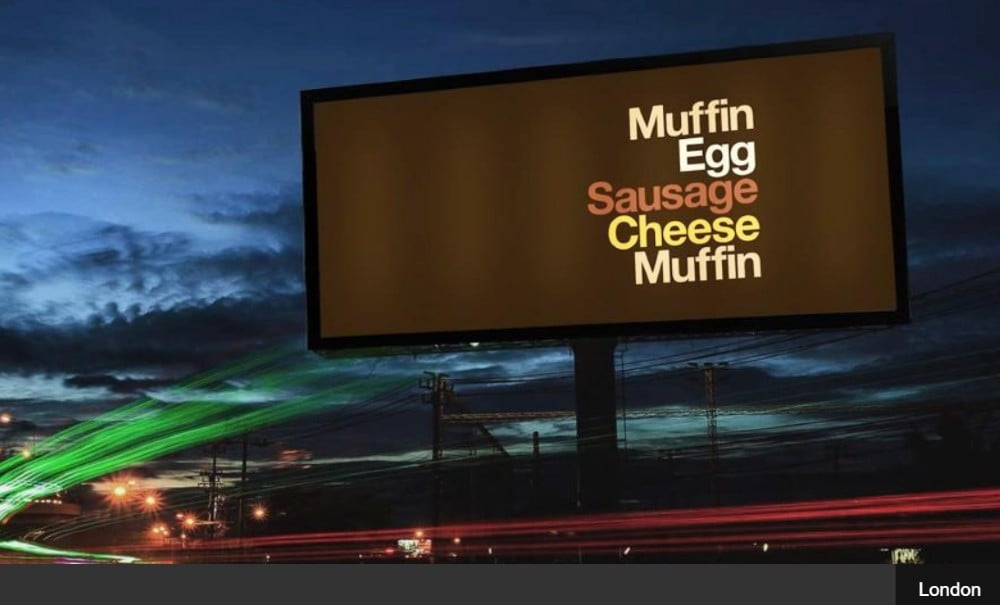 Love them or hate them, you know McDonald's delivers when it comes to their ads. Their ads are noticeable, considering their use of red in most of their print ads. Plus, they use imagery to evoke a sense of hunger for those viewing any of their ads. Even this outdoor ad will make you imagine a hamburger right in front of you.
Apple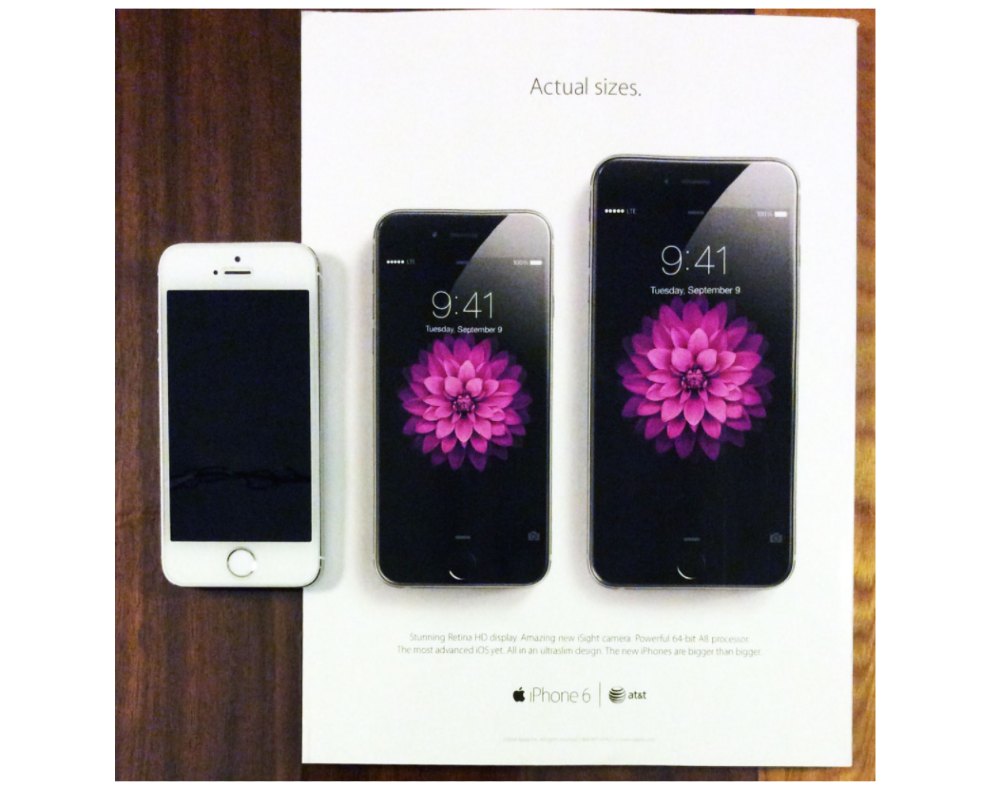 Sometimes, you don't have to change the formula of your designs, especially if it's something people know you for. That's what Apple does for most of its ads. They stick to something simple or even minimalist, which is evident across different platforms. For them, you only need a high-quality photo of a product and a short copy that will capture their audience's attention.
Always
Messaging is important in any ad campaign, and this one by Always has given women around the world encouragement and empowerment. It's one of the most successful advertisements out there because it shows that girls can do things as well as boys can. Their positive message can help enlighten others on the power women hold on anything they can do.
The Bad
Taco Bell

One of the most critical attributes a good advertisement has is the message. Having a purpose helps you generate interest and grab attention. In 1997, Taco Bell released an ad campaign that featured a Chihuahua on their TV and print ads. They weren't clear on what their message was, thinking that a cute spokesperson for the company will do the job well enough. The only positive outcome of the ads was a surge in Chihuahua sales and adoptions.
Coca-Cola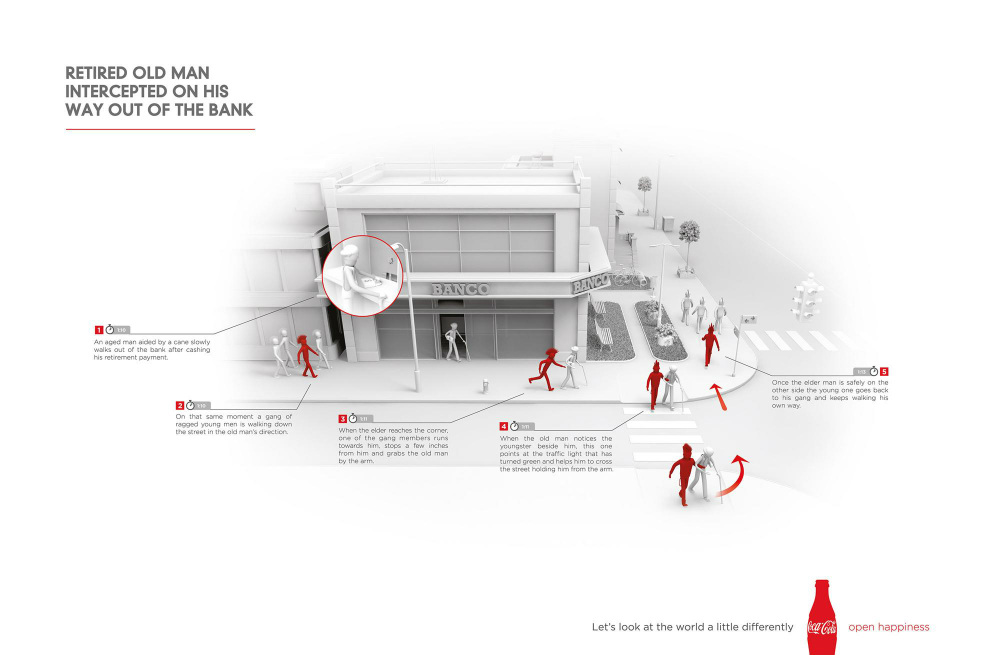 Looking more like a fire escape plan than an advertisement, this Coca-Cola ad deserves its spot on this list. Not only is it unclear about the message they're sending if any, but there is also nothing in it that looks connected to the product. The design is appealing but leaves a question mark in your mind. What are they trying to say?
Bud Light

Bud Light's 2015 campaign Up For Whatever was meant to represent a carefree life while hanging out with friends. Unfortunately, things didn't go out as planned. Instead of the free and easy mindset they wanted to project, what they got was the title "the official beer of rape culture."
Founders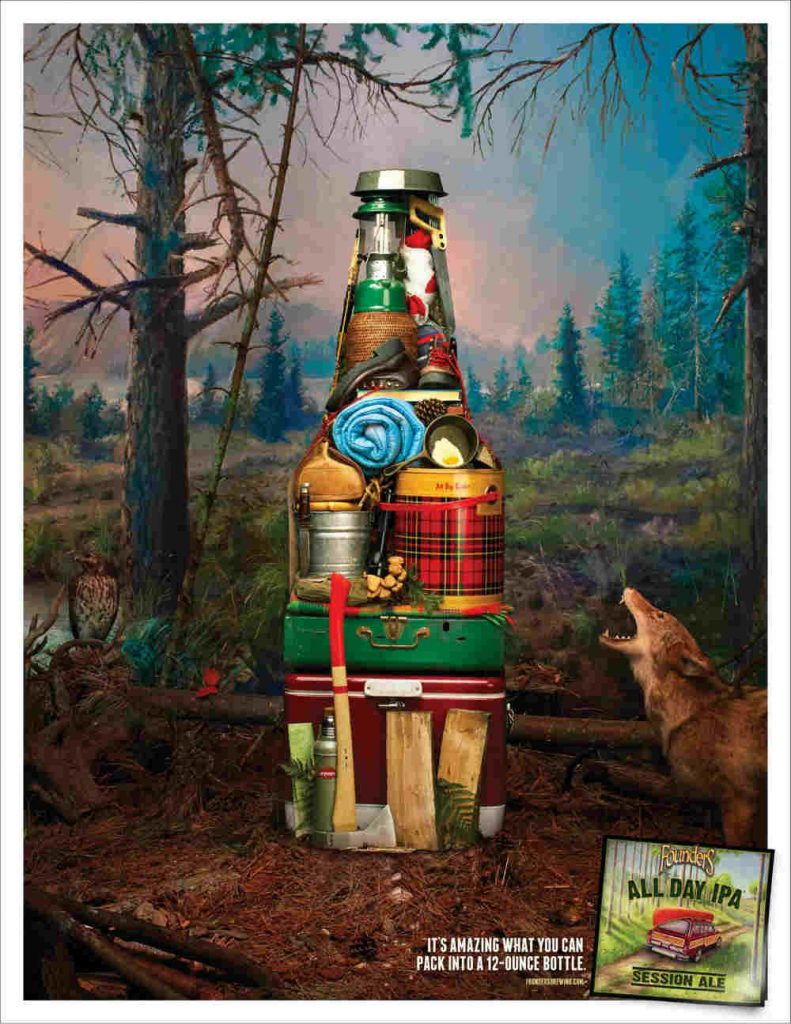 Most people think of camping as a time for family bonding, being one with nature, and having an overall excellent adventure. This ad from Founders has tried to persuade consumers into thinking that camping is equal to a drinking spree. For many, the ad left a bad taste in their mouths, so to speak. This only shows that spending an excessive amount of money on an ad doesn't necessarily mean that you'll get your money's worth.
Reebok

Another example of wasted money on ads that don't work are these ones from Reebok. The first one is controversial, while the second one has a typo error in it. It is somewhat surprising as these came from a famous brand that we all know spends big money on ads. The first one can be described as exploitative and condescending, while the second one lacks attention to details.
Bloomingdale's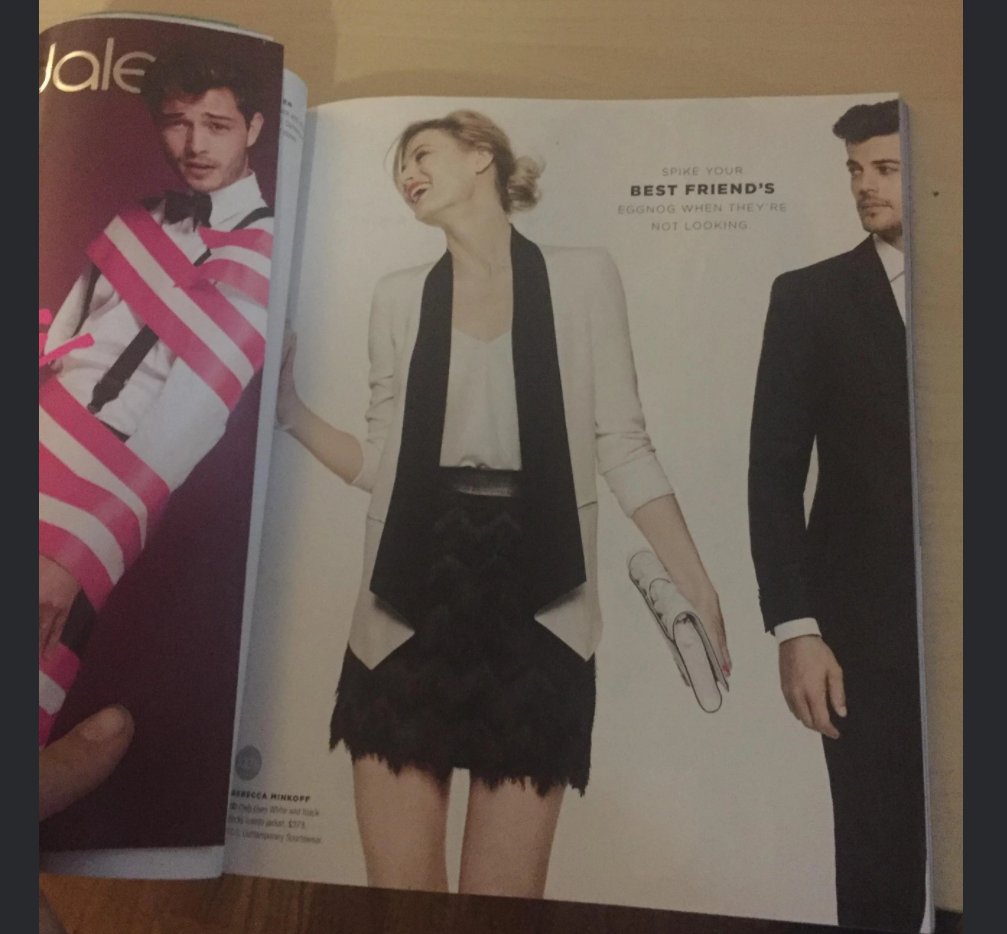 Controversial ads like this one from Bloomingdale's will have you scratching your heads as to why it was approved. It seems like a harmless ad at first glance, but as you start to analyze the copy even more, it suggests that you should do something without the other person's consent. You should remember this example before publishing your own advertisement.
Sony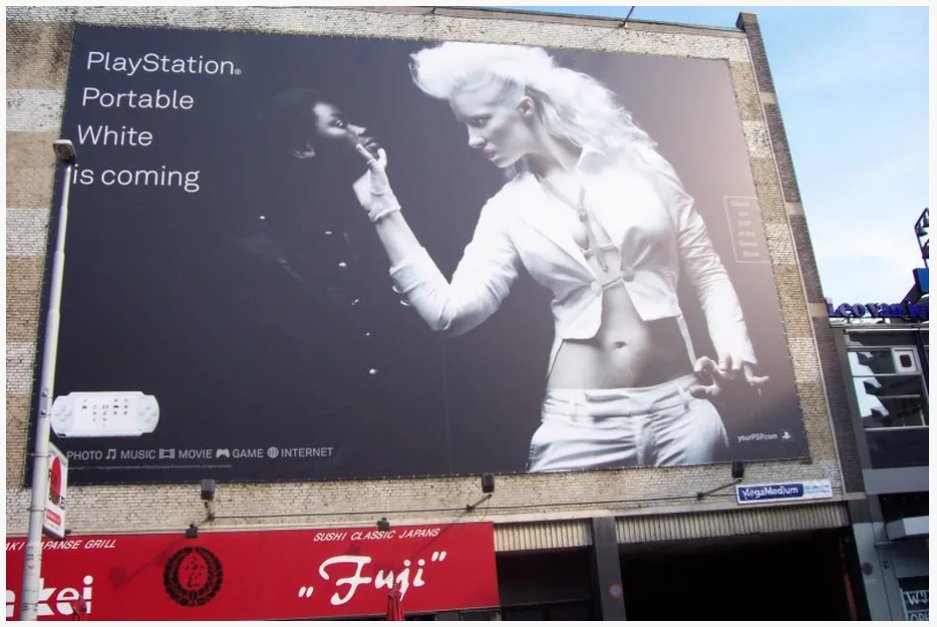 Tech company Sony has had its share of hits and misses when it comes to advertising. But one of its most offensive ads was for the PlayStation Portable. The ad in question implies racism. And it makes one wonder how this ad was conceptualized in the first place, without thinking it could be controversial.
Protein World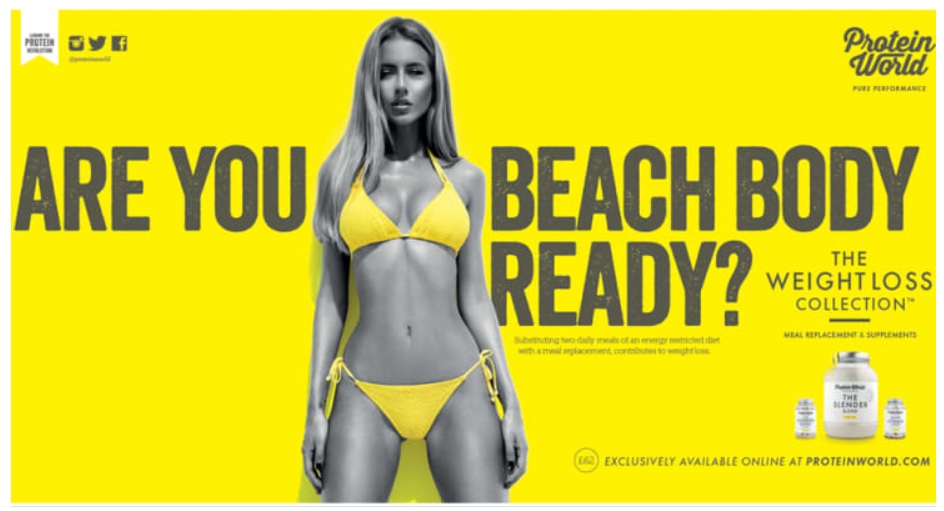 Here's another controversial ad that isn't inclusive in terms of body shape. Many women have embraced their shape, whatever size or form. This one by Protein World suggests that women should only look slim or fit when going to the beach. The ad even sparked outrage. Plus, many passersby even vandalized the ads at how insensitive the ad was to many people. While the company was insistent on keeping the ad, it was banned by an advertising watchdog for fraudulent health claims.
Final Thoughts
These good and bad advertisements can help you learn the strategies to use and the mistakes to avoid. There are no set rules in creating good advertising, but it's always good to err on the side of prudence, social consciousness, and awareness. It also helps to have the help of an excellent team of graphic designers to help you create a high-quality design without breaking the bank.