Once the clock strikes on October 31, join in the fun by celebrating Halloween. And the best way your business can truly get the most out of this day is to remember that it's not all work on this day. In fact, by getting in on the action, you can attract prospects and leads and who knows, increased sales? Don't miss out on the festivities! Here are fun Halloween ideas to try on this fang-tastic holiday.
Plus, while we still have you, why not subscribe to Penji to put your Halloween ideas into action? Receive boo-tiful designs for your marketing campaigns and promotional activities. And stick around to get a sneak peek of how to request on Penji once you subscribe.
To start off this list, we're giving you downloadable Facebook cover designs all for free! Decorate your social media accounts with scary and spooky graphics to celebrate this wonderful holiday.
Dress Up Your Storefront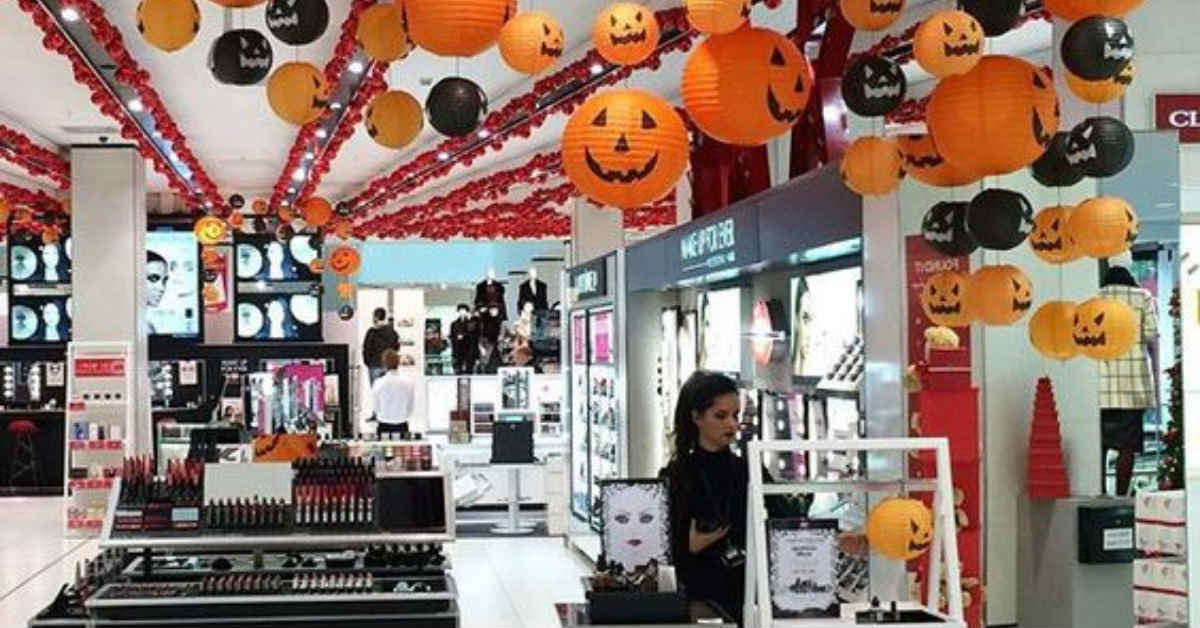 Decorate your store with a Halloween themed touch that will make your customers feel festive and entice them to come in and take a look around. It doesn't have to cost you an arm and a leg. For physical stores, you can use decorations that are totally reusable for the coming years. For e-commerce stores, you can simply add a pop-up window or a banner that has a scary image or design on it.
Create a Quiz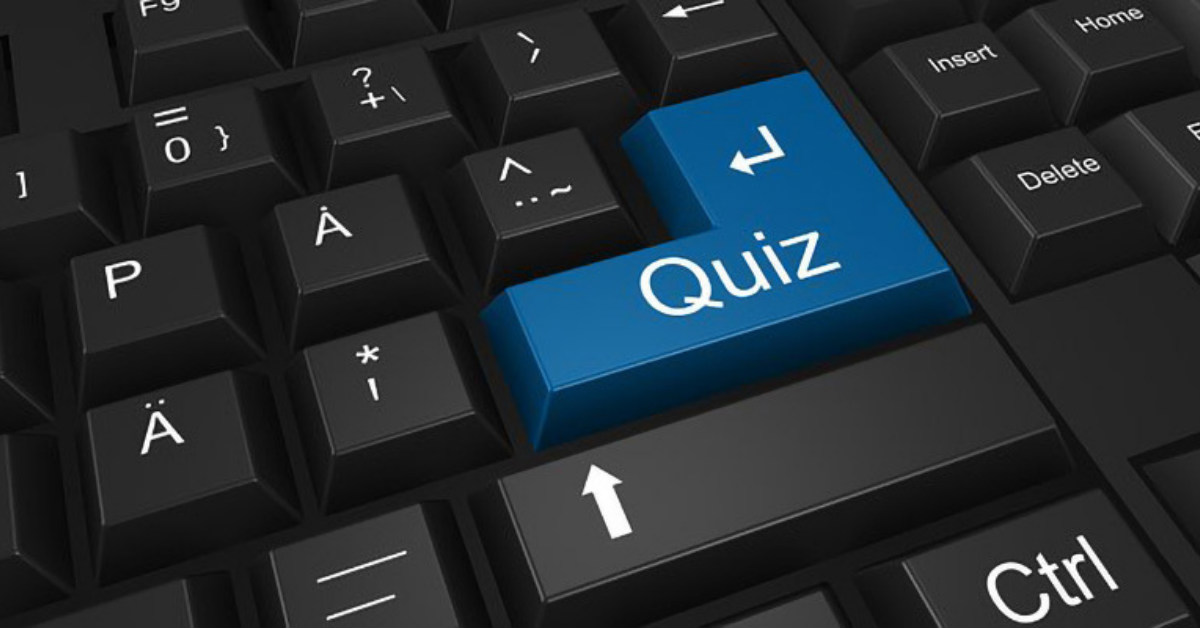 Create a quiz online or leave out cards on your store that your clients can answer for a reward. You can include questions about your store to encourage people to find out more about your business. This is a good way to educate your prospects about you while giving rewards to your loyal customers.
You can offer discounts when they go to your stores or coupons that they can use on their next visit. People love getting freebies and this is your chance for people to get a sampling of your products. This will eventually lead them to become customers.
Engage Your Customers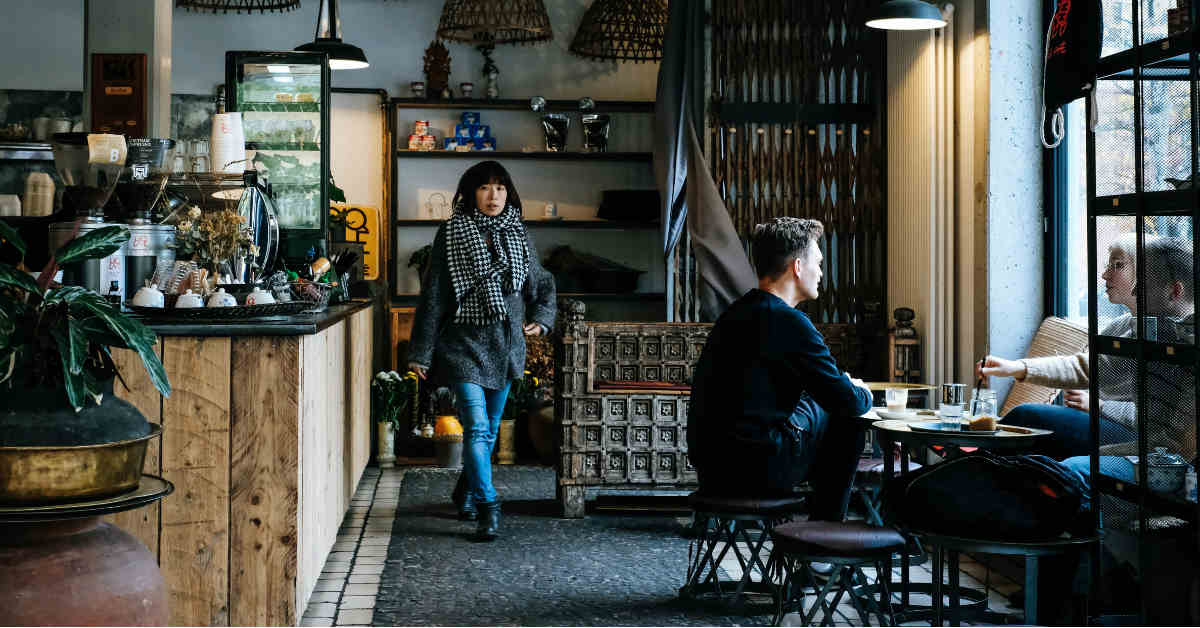 Get your clients to share and like your social media posts by having them share their most fun Halloween ideas or costumes. People would want to show off their artworks and giving them a platform where the world can see their creations are just too good to pass up on. You can start announcing this a few weeks before Halloween. So people can prepare and have time to do their projects.
To get more engagement, you can use hashtags that are dedicated solely for this purpose. Also, have people engaged without exerting too much effort and money.
Add Halloween Flavors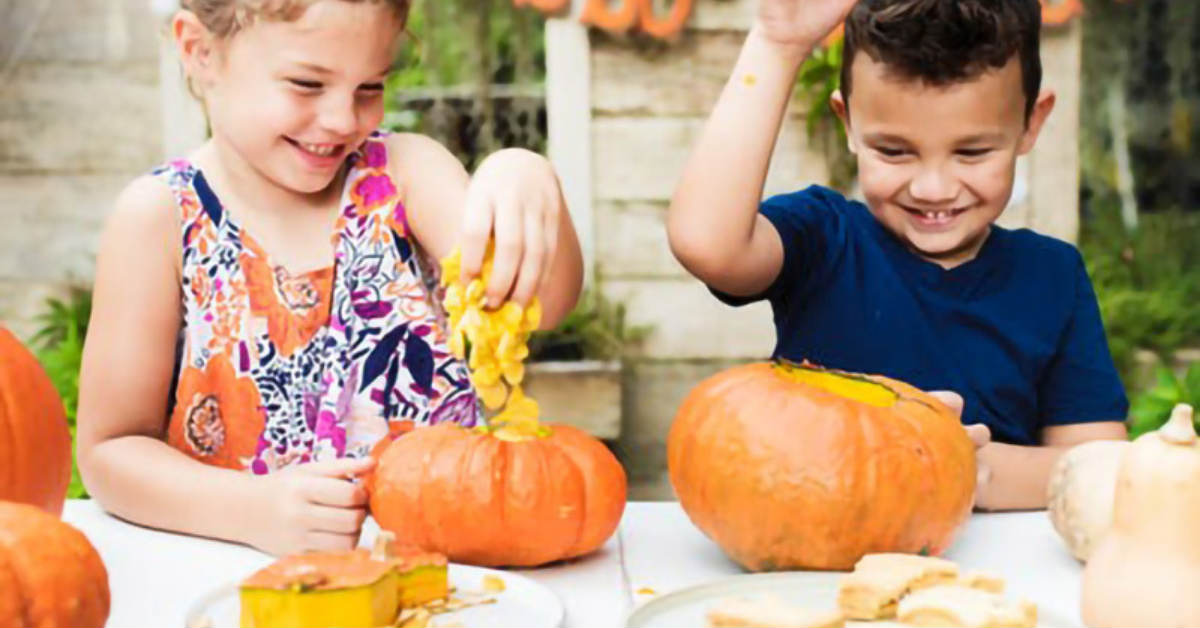 If you're a restaurant, you can add a dish on your menu with a spooky theme. Or release a special edition Halloween T-shirt if you're in the retail business. Label them as a limited offering to add a special touch to the product. Most people would want something unique that nobody can get any more once the offer has expired, making the product a kind of collector's item.
Offer Freebies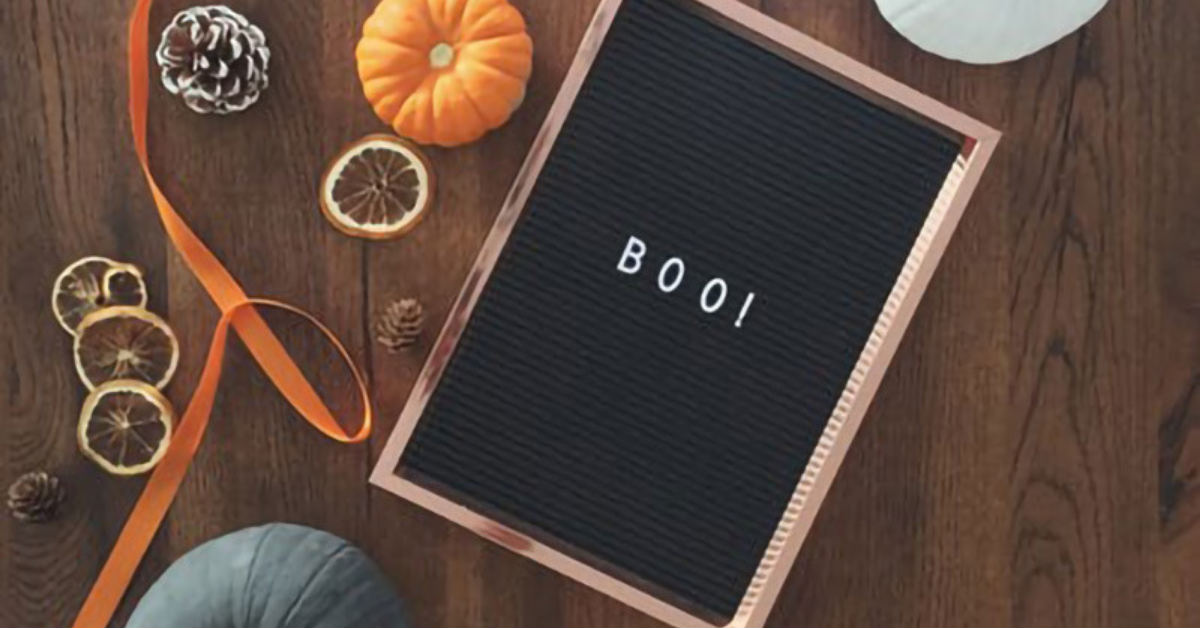 Holidays are often filled with fun Halloween ideas and freebies. Some people will even hold off their shopping until the holidays come. That's because of all the discounts that are offered by most stores. You can offer them items that they can give out to friends and family. Or you can give them a small item when they buy something big.
Create a poster to announce this or show it on the cart page to entice prospects and customers to take advantage of it.
Send Gift Cards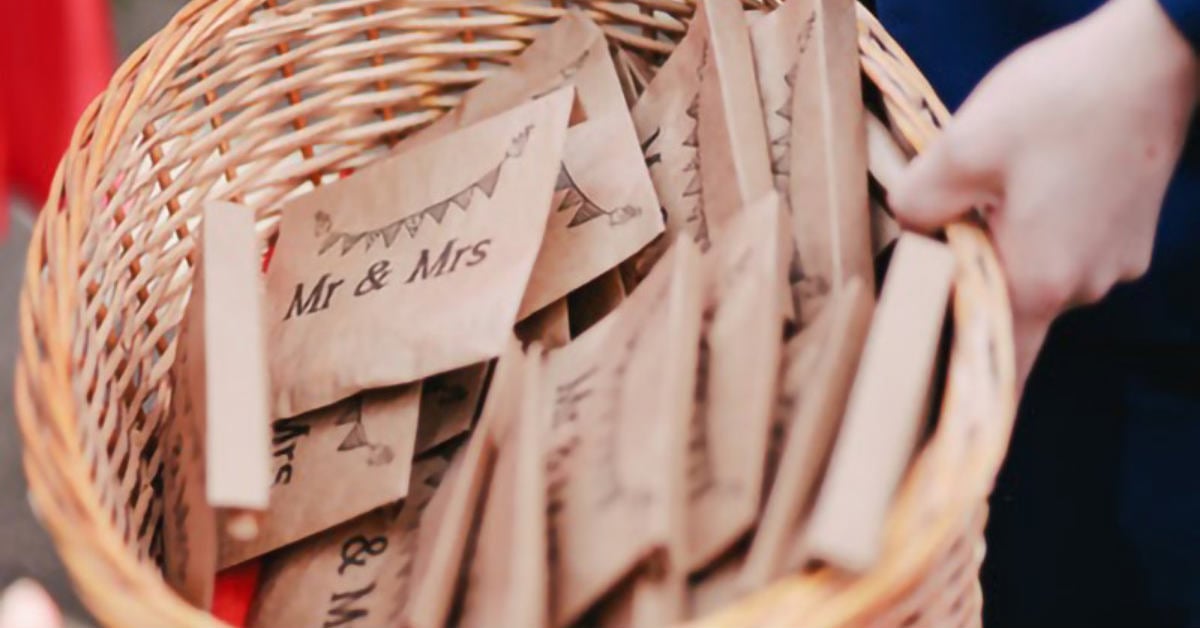 A few weeks before Halloween, send gift cards to everyone on your mailing list. This is for them to know whatever it is you're planning to have on that special occasion. You can offer discounts, free shipping, free items that can be redeemed on the 31st or a limited number of days you prefer.
You can either design the cards yourself or hire someone to do your graphic design for this occasion. Need a design for your gift card? Check out our portfolio for design inspiration!
Team Up With Other Businesses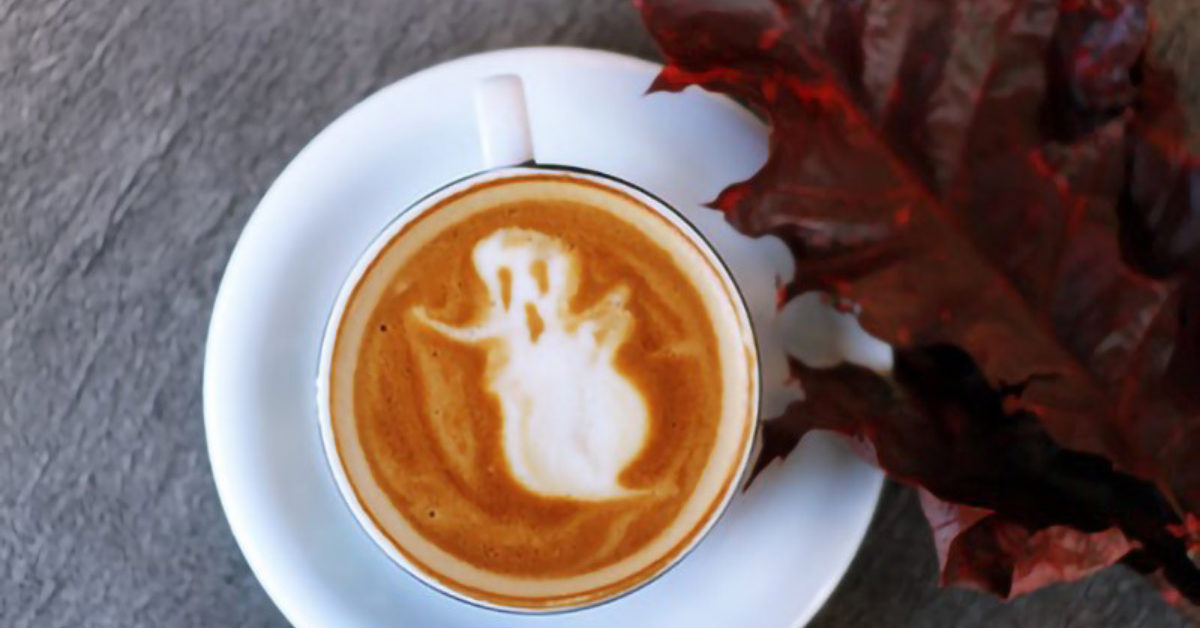 Get in touch with other businesses within your area and offer to partner with them with a Halloween campaign promotion. If you're a coffee shop, try to get the local baker to team up with you and create a promo that will encourage your customers to buy from you both. Not only will you be spreading awareness for your brand, but you'll also be widening your reach as well and generate more leads.
Host a Pumpkin Carving Event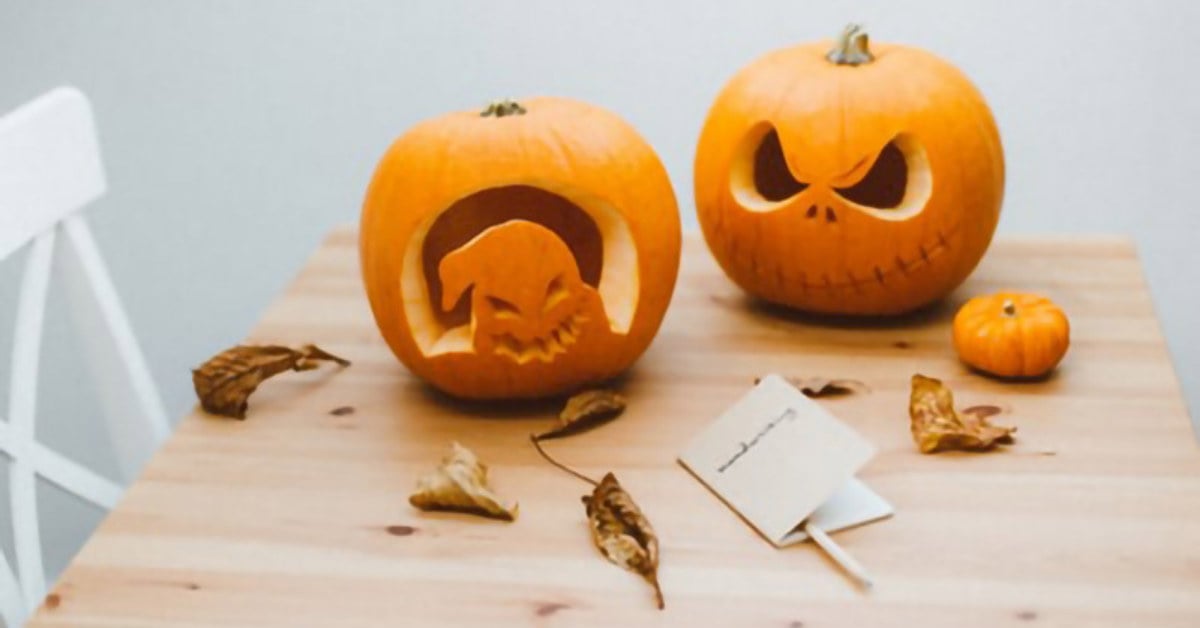 You can host a pumpkin carving event or contest whether on your physical or online store. Ask your customers to send in their entries and have a voting contest on which pumpkin looks the scariest. Winners will get a basket of your goodies or a free day of spa services. Have people post their creations on your social media platforms and get influencers as judges. Or you may also give each participant a raffle ticket that will give them a chance to win prizes.
Create a Halloween Costume Contest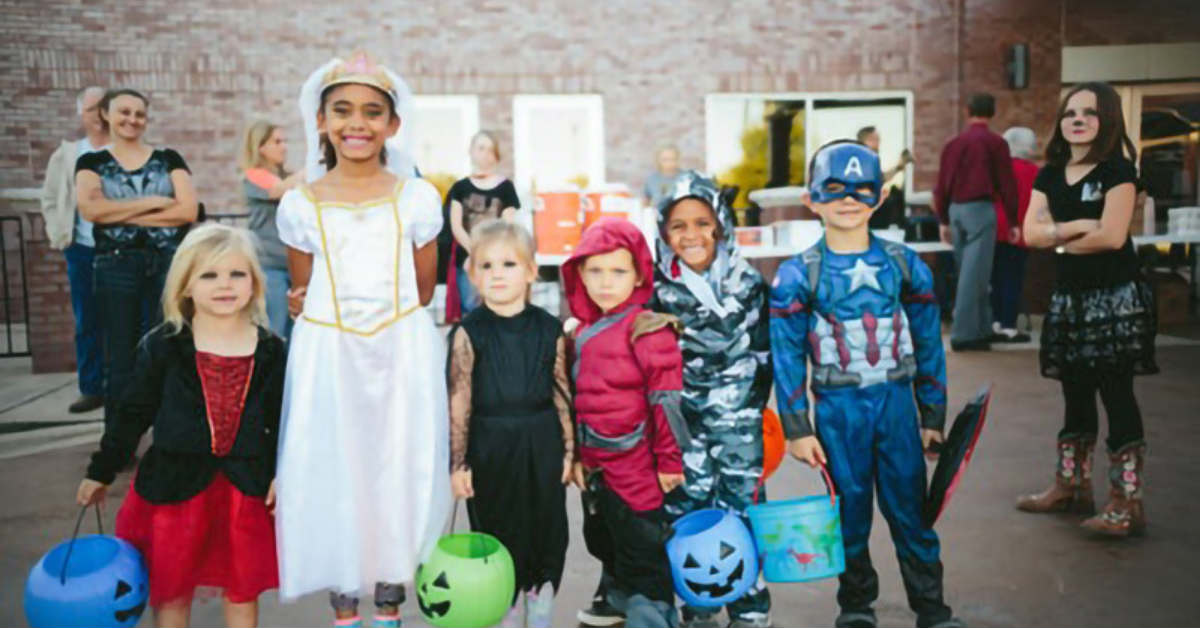 Host a costume contest wherein your customers will create their Halloween best. To make it more interesting, have them use any of your products as decoration or have them incorporated in their costumes. Post their costumes online or have them come in your stores wearing them. Offer them big discounts or prizes when they do walk in your store in a costume.
For more fun Halloween ideas, you can provide a photo booth in your store so people can have their photos taken with their favorite contestants. This will get more people to come to your store and create a buzz that will lead to more sales.
Give Trick or Treat Bags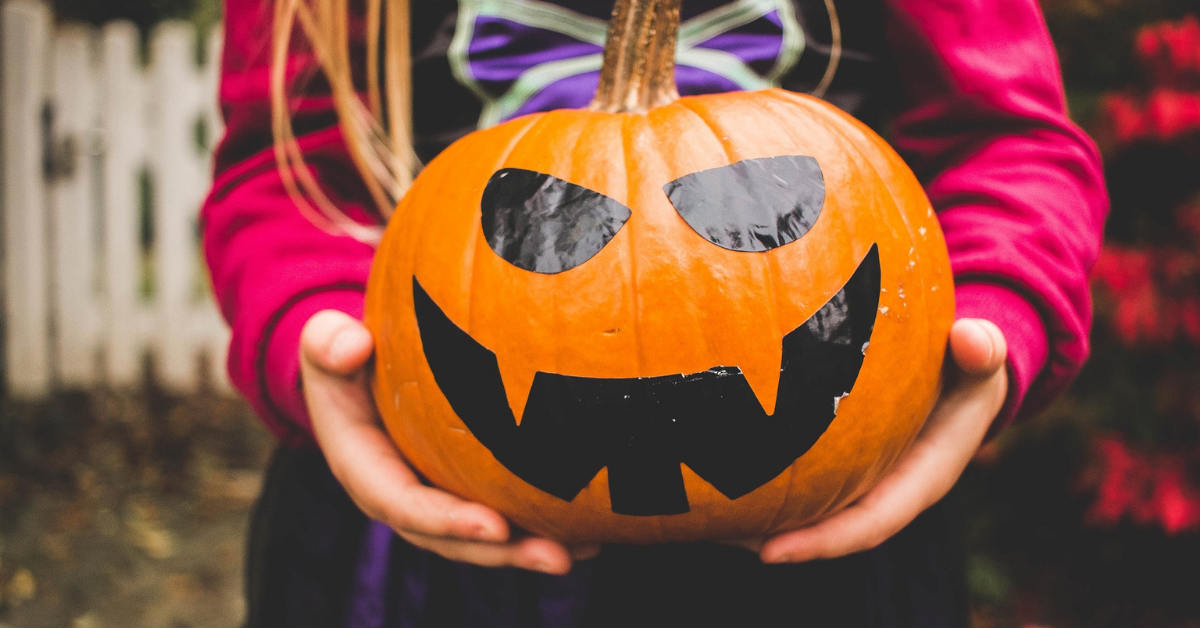 Hand out bags of treats to customers who go to your store or coupons for your e-commerce clients. Make sure that the bags have your name printed on them and your coupons are designed with your name and logo on them. This is a great way to advertise your brand, get into the spirit of the festivities, and create a happier buyer experience.
Create a Blog Post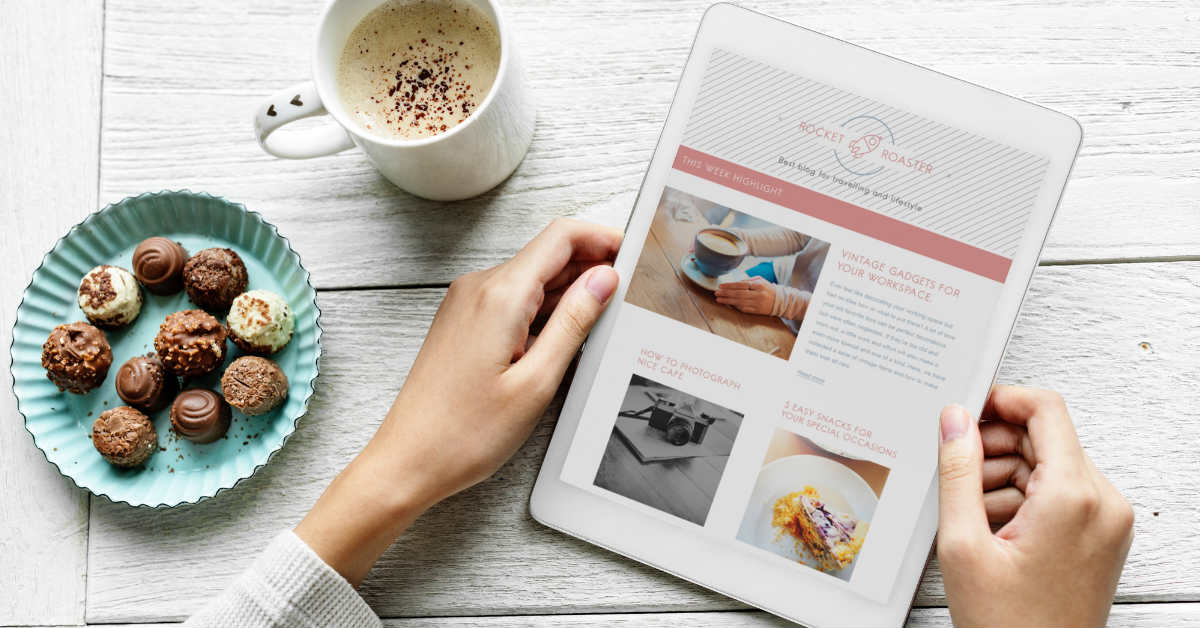 Blog posts such as gift ideas for Halloween or spine-tingling stories can get your website more traffic. Share them online and make more people aware of your brand. Create organic traffic that will lead to more people buying from you. Don't forget to use relevant keywords that will make your website rank higher to get more people to find you.
Requesting a Graphics from Penji
Whether you need print designs for your cards and gift bags or social media graphics for your promos, we're here to help! We have the top 2 percent of graphic designers who are well-versed in many industries.
Many of our clients love our unlimited design services. It allows them to have all the designs they need without breaking the bank! Best of all, it only takes three easy steps to request a design from us:
1. Create the Project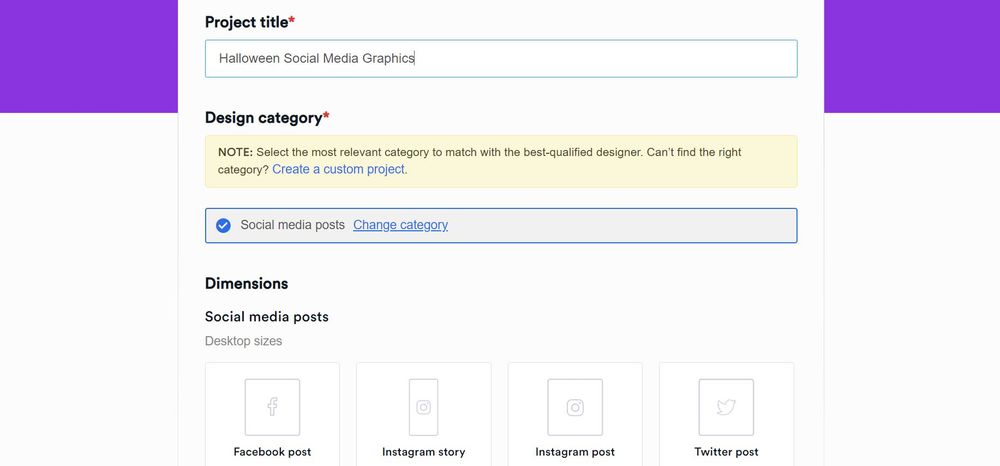 In the Penji dashboard, click New Project. Type in the title of the project and select from the categories. If the project that you need isn't included in the list, you can select Custom Project. In the description box, put in as many details as you can about the project you need. Once done, click Create Project. It will be assigned to a designer who'll get in touch with you if anything needs to be clarified.
2. Review and Revise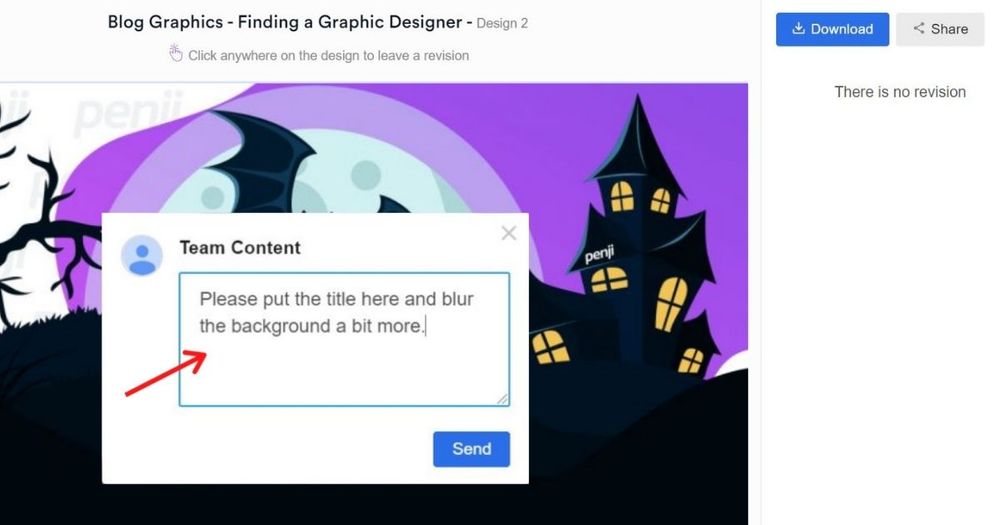 Within 24 to 48 hours, the assigned designer will get back to you with a draft. Simply click on the file within the thread to view it. If you need anything revised, click on that part and type in your comments. All our packages come with unlimited revisions, so don't be shy!
PRO TIP: Communication is key when it comes to requesting designs. To make sure that the designer gets the look you want, take the time to include links to image pegs. It's also best to attach links to your website and to include info such as color palettes and other branding assets.
3. Download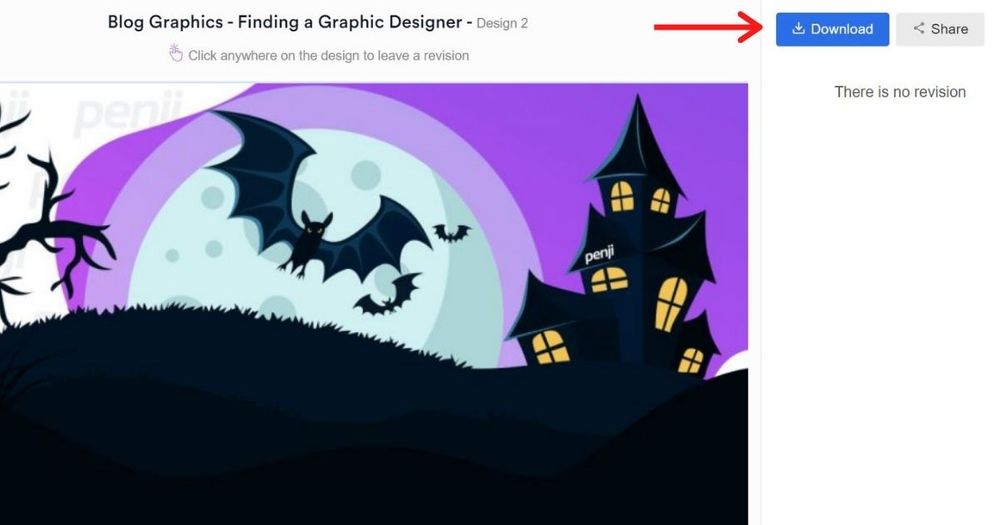 Once you're happy with the design, click the Download button and it will automatically be saved to your computer.
See? Easy-peasy! Sign up today and see for yourself how we can make your Halloween campaign this year your best one yet!